Halloween Monster Mash Mudslide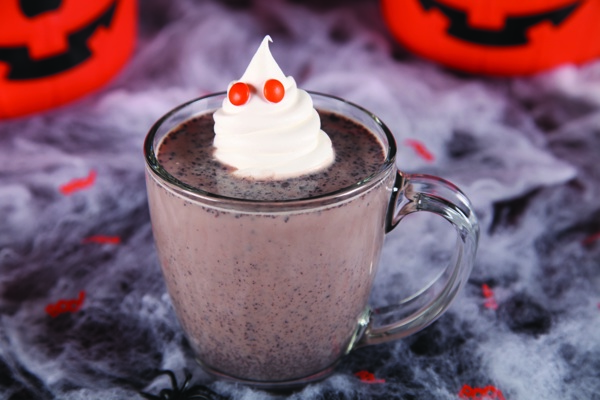 4 cups TruMoo Lowfat Chocolate Milk
10 chocolate wafer cookies, coarsely broken
1/2 cup frozen non-dairy whipped topping, thawed
8 mini chocolate chips or mini chocolate candies (orange/brown color recommended)
In blender, blend chocolate milk and chocolate wafer cookies until smooth. Heat mixture in saucepan or microwave until just heated through.

To serve, pour chocolate milk mixture into 4 glasses. For each serving, spoon a large, upright dollop of whipped topping to resemble a ghost. Insert chocolate chips or chocolate candies into dollop for eyes.

Note: To enjoy a cold mudslide, do not heat in saucepan or microwave.