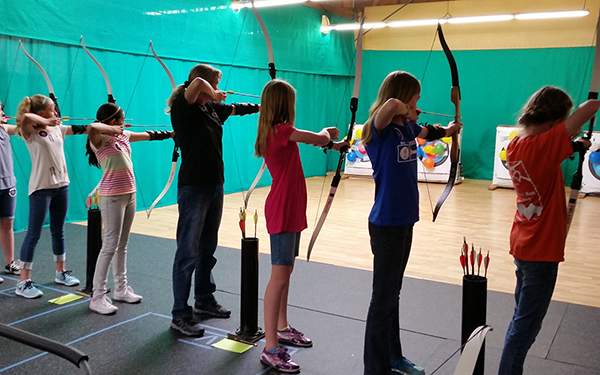 Learn Archery, Fencing and Swordplay
LionHeart Academy is East County's only indoor archery range and fencing studio with programs for athletes of all ages and skill levels. Choose from three unique sports that teach valuable lessons in sport safety, self-discipline and respect for others.
Practice the art of the bow and arrow as part of the Junior Olympic Archery Development Program or learn how to lunge and parry in Master Stuart Lee's fencing classes. Want to learn how to fight like a medieval knight or a master Jedi? LionHeart offers classes in medieval swordplay and futuristic lightsaber fighting! All beginners are provided equipment free of charge.
No matter the sport, your child will enjoy state-of-the-art equipment in a 6,000-sq.-ft. facility, featuring a 20-meter archery range, six overhead scoring machines, cushioned rubber floors, a full-service equipment armory and pro shop.
LionHeart is pleased to announce a brand new afternoon PE program for homeschoolers. In addition to archery and fencing, classes include ultimate Frisbee and indoor soccer. Homeschool participants receive 50 percent off the first month, plus 50 percent off the second month (for participant and a friend) with referral.

LionHeart Academy
1331 N. Cuyamaca St., El Cajon
619-462-2027
www.lionheartsandiego.com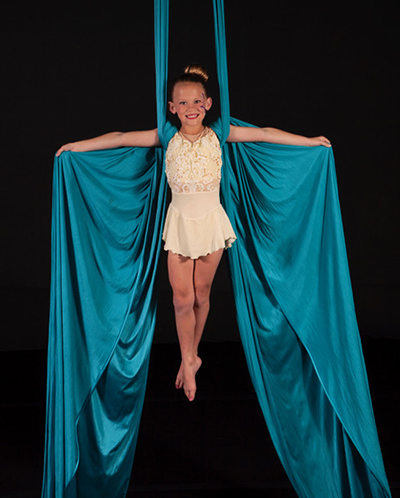 Join the Circus with Aerial Revolution
Ever wonder what it's like to fly across a stage on aerial silks or perform as a trapeze artist? Sign up for a class at Aerial Revolution's Mission Valley studio and wonder no more! Choose from a variety of unique aerial fitness classes across several disciplines including silks, trapeze, lyra, yoga and acrobatics. Aerial classes are available for ages 6 and up, regardless of fitness level or experience.
Newcomers can join the Youth Circus Program, designed to introduce the circus arts to beginners and channel creativity. Each class provides instruction using circus apparatus such as silks, Chinese poles, hammocks and ropes. During warm-ups, students work on basic tumbling skills, flexibility, hand balancing and character development.
Founder Jessica Flores is a passionate teacher and forever student of the circus arts as well as a certified yoga teacher and personal trainer. Sign up for a class with her team of highly trained performers and instructors and see what it's like to run away with the circus!

Aerial Revolution
5370 Napa St., Mission Valley
619-220-4909
www.aerialrevolution.com
---
Published October 2017