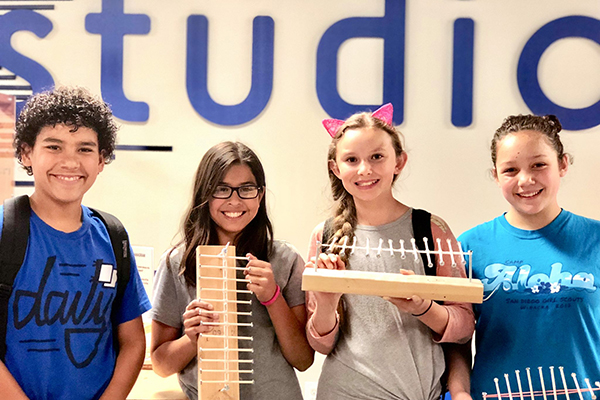 Soaring Minds Offers Enrichment for Homeschoolers
Are you looking for opportunities for your homeschoolers to make new friends and create lasting memories? Soaring Minds Education (SME) offers enrichment activities and core classes for homeschooled students ages 6 and up across San Diego County. With 12 convenient locations in San Diego County, SME offers students a convenient way to develop meaningful relationships through hands-on experiential learning.
Students participate in classes that are designed to enrich homeschool education without replacing it. They enjoy a program that includes science, art, theater, martial arts, soccer, Spanish, math, robotics, golf, sewing, photography, swimming field trips and more. Students can participate in the program once or twice a week. Discounts are available for families who enroll in the two-day program.
Families who want more information before registering are welcome to sign up for a trial class on the last day of class each month.
Soaring Minds Education
Multiple locations
619-512-1946
www.soaringmindsedu.com