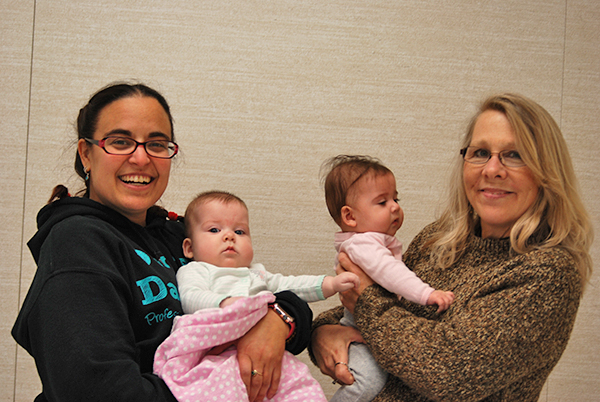 Infant-Toddler Center Opens at Ganon Gil Preschool
For over 30 years, Ganon Gil Early Childhood Center has provided a fun and interactive education for children ages 2 through pre-kindergarten. This spring, the Early Childhood Center at Temple Adat Shalom is expanding its program to include children as young as 6 weeks old with the addition of The Nest Infant Toddler Center.
With a low student-to-teacher ratio, parents can rest assured that their children will receive individualized attention and instruction. All teachers are experienced in the field of early childhood education and are chosen for their passion and excellence.
Students are free to learn and grow both inside and outside of the classroom. The Ganon Gil Garden provides an outdoor enrichment experience that incorporates science and hands-on learning. Children enjoy watering, weeding, planting and picking fresh produce.
Ganon Gil incorporates a Judaic perspective to early childhood curriculum including holidays, customs, ceremonies and Hebrew language learning. Non-Jewish students are encouraged to apply and are welcome regardless of background, religion or affiliation.
Ganon Gil Early Childhood Center
& The Nest Infant Toddler Center
15905 Pomerado Rd., Poway
858-451-6558
www.ganongilpreschool.com