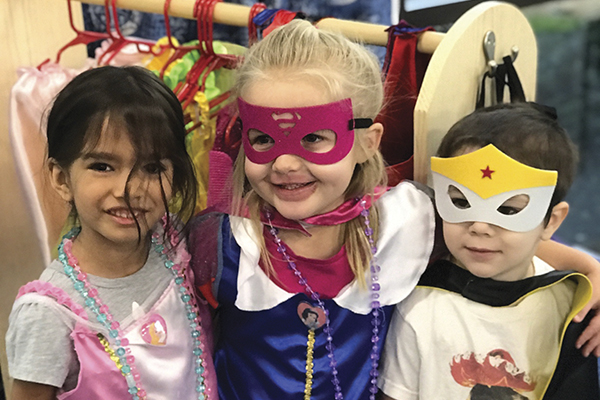 Cartwheels and Conversation at Petits Amigos
At Petits Amigos, learning a new language is as easy as doing a cartwheel. Petits Amigos is a combined language immersion and gymnastics program for San Diego children ages 2.5-5 years. Inspired by the Reggio Emilia approach to education, instructors focus on the early development of language skills in a child-centered environment. Conveniently located inside the Gyminny Kids facilities, students participate in a daily gymnastics lesson conducted by a bilingual coach. Classes also incorporate music, art, interactive play and gardening.
In addition to immersion preschool classes, Petits Amigos offers summer language camps in French and Spanish, private tutoring, and Mommy & Me classes (for parents and their children ages 12-30 months).
This summer, Petits Amigos is offering Spanish Immersion Adventure Camps for children ages 3-10. Choose from a half-day Spanish Camp or a full day that includes half-day Gymminy Kids Gymnastics Camp. No prior language experience is necessary to enroll.
Petits Amigos
17022 Camino San Bernardo, 4S Ranch
858-428-4652
www.petitsamigos.com