Looking for ways to inspire curiosity, encourage exploration and teach problem-solving skills at home? Here are awesome STEM (science, technology, engineering and math) books for kids.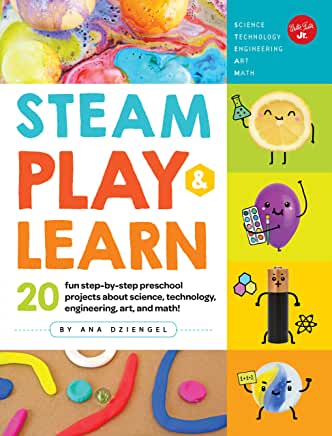 STEAM Play & Learn: 20 Fun Step-by-step Preschool Projects About Science, Technology, Engineering, Art and Math!
$14.95; QuartoKnows.com
Topics include symmetry and how light bounces to create reflections with mirror mandalas, diffusion and capillary action with tie dye towels, structural framing and bracing with marshmallow structures, and electrical currents with salty circuits. This cross-subject approach to learning will prepare young children for the subjects they will soon learn in elementary school and beyond. Each project features simple instructions and large, full-color photos, to make each one enjoyable and fun for both kids and parents.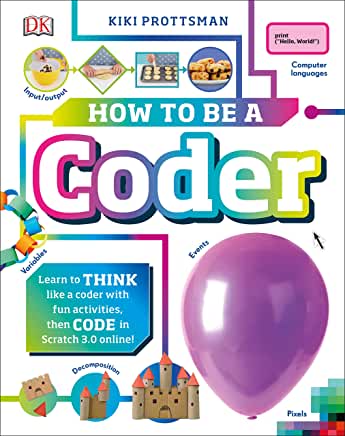 How to Be A Coder
$19.99; DK.com
Each of the fun craft activities included in this book will teach you about a key concept of computer programming and can be done completely offline. Then you can put your skills into practice by trying out the simple programs provided in the online, child-friendly computer language Scratch.
100% Unofficial Fortnite Essential Guide & Pro Guide
$9.99; QuartoKnows.com
Enter the world of Fortnite: Battle Royale, the all-action, free-to-play, gaming phenomenon. Whether you're a total noob or an experienced player, the 100% Unofficial Fortnite Essential Guide will teach you everything you need to know, from gameplay basics and must-know building techniques to advanced tips and tricks.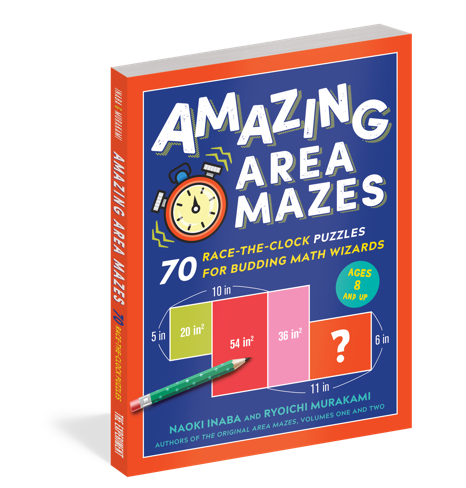 Amazing Area Mazes: 70 Race-the-Clock Puzzles for Budding Math Wizards by Naoki Inana Ryoichi Murakami
$8.95; Workman.com
Welcome to the world of area mazes! These clever arrangements of squares and rectangles are more than what meets the eye. Can you find your way from the given values to the missing one—using only whole numbers and your powers to add, subtract, multiply, and divide? Absolutely no fractions or equations are required (or allowed)!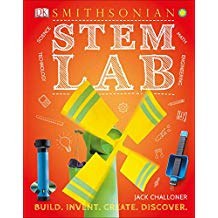 STEM Lab by Jack Challoner
$19.99; DK.com
How do boats stay afloat? How can seals stay warm in very cold temperatures? How can you make a ball levitate? With fun, hands-on projects and experiments, this book reveals how science, technology, engineering, and math are woven through the world around us. Simple steps guide readers through the stages of each project, with spotlights on the key science, technology, engineering, and math learning involved in each project along the way. "Test and Tweak" sidebars encourage young readers to experiment and take their projects to the next level, developing their independence, initiative, and creative-thinking skills.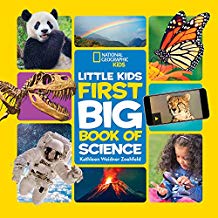 National Geographic Little Kids First Big Book of Science by Kathleen Weidner Zoehfeld
$14.99; NatGeoKids.com
Fun activities, games, and simple experiments encourage interactive learning, showing kids that anyone can use scientific observation and experimentation to be a scientist and discover new things. This book inspires kids to be curious, ask questions, and explore the world around them and maybe even grow up to be a scientist one day, too. Topics include astronomy, botany, paleontology, malacology (that's the science of clams, snails, and other animals with shells!), zoology, and more. Available March 26, 2019.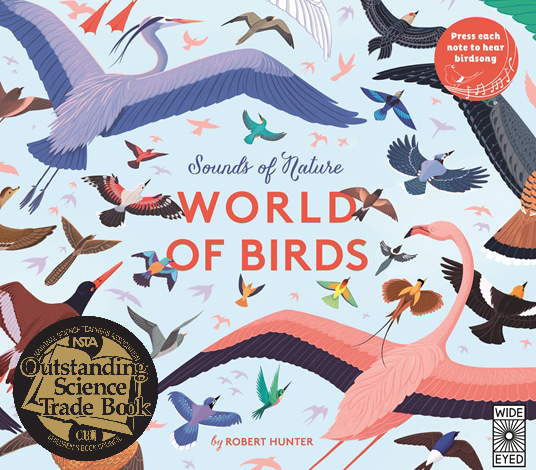 Sounds of Nature World of Birds by Robert Hunter
$22.99; wideeyededitions.com
Explore ten diverse habitats from the Great Plains to the Sonoran Desert, and listen to birds in the wild with this extraordinary sound book. Full of fun facts about each bird species, you can press each page and listen out for the sounds of tropical birds, birds of paradise and even songbirds from your own back garden, in this stunning interactive book for young nature lovers.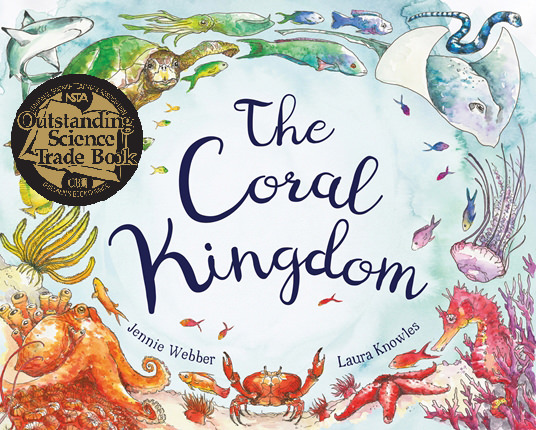 The Coral Kingdom by Laura Knowles
$18.95; QuartoKnows.com
From brightly colored corals to shimmering shoals of fish, the diversity of life on a coral reef is celebrated in this visually stunning picture book with a strong ecological message about the need to protect this most precious of environments. Through gentle rhyme and intricately etched artwork, it explores the life cycle, diversity and color of the coral reef ecosystem, as well as the threats the reef faces and what we can do to save it.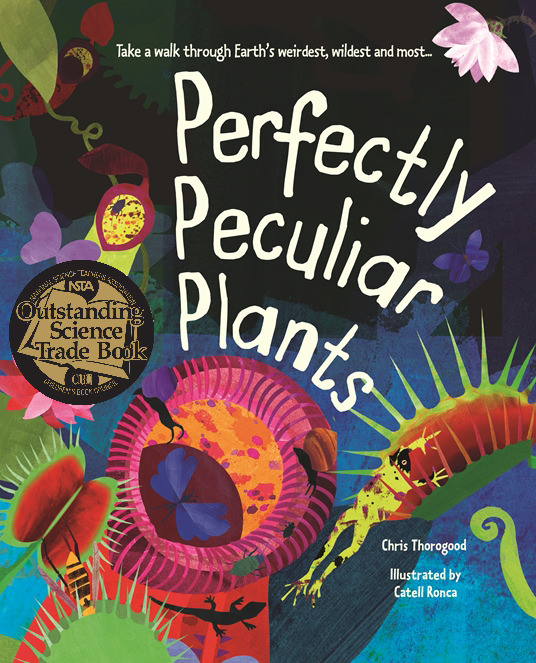 Perfectly Peculiar Plants by Chris Thorogood
$17.95; QuartoKnows.com
This exuberant celebration of the weird and wonderful world of plants is full of unexpected facts, perfect for budding botanists and armchair art lovers alike. A vibrant, close-up exploration of plants, this colorful book focuses on the extraordinary and unexpected, from the tiny bee orchid to the mighty strangler fig. Looking at plants from across the globe, the specimens featured include carnivorous and poisonous species; plants that provide us with food, materials, or medicine; those that have a special symbiotic relationship with animals or other plants; as well as especially rare or record-breaking species.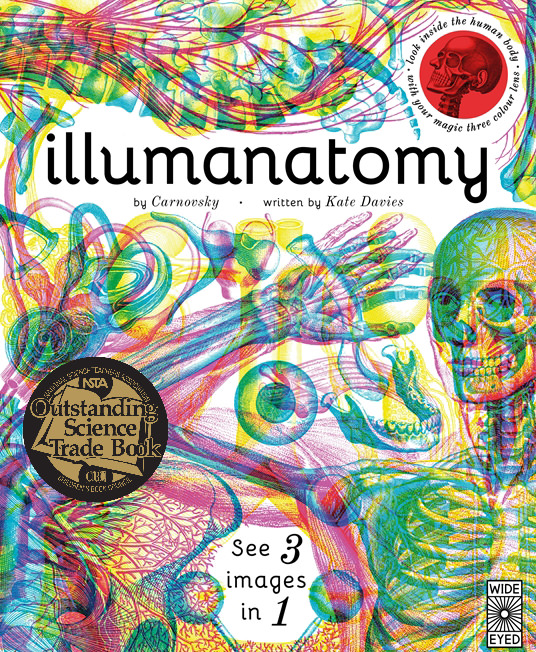 Illumanatomy by Carnovsky
$30; QuartoKnows.com
Look inside the human body with the magic three-color lens and x-ray from head to toe to discover how your body works. Use the red lens to reveal the skeleton, the green to see the muscles working, and x-ray your organs with the blue lens to find out what they do day and night to keep you alive.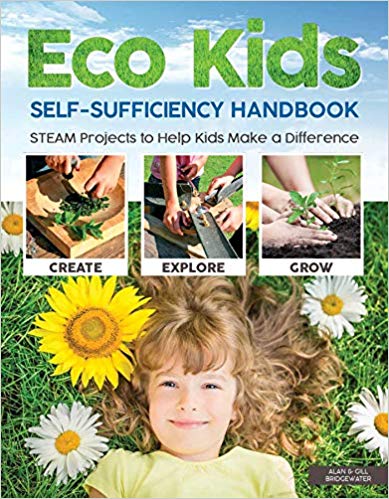 Eco Kids Sefl-Sufficiency Handbook by Alan & Gill Bridgewater
$14.99; FoxChapelPublishing.com
From building a wind turbine and a go-kart to creating light, growing vegetables, and making green gifts, this book offers a wide range of ways to capture the imagination and make a positive contribution to the world around us. Twenty-eight exciting projects support integrated STEAM learning (science, technology, engineering, art, and math). With easy to follow step-by-step instructions and photographs—and a little adult supervision—no project is too difficult for children to complete! For ages 7-14.
Looking for more STEM-inspired activities? Find super cool STEM toys and games in our round-up at www.sandiegofamily.com/kid-tested-toy-review/stem-toys-and-games.
Be sure to visit the Family Science section of our website for fun DIY science projects your family can do together at home.
Published: February 2019