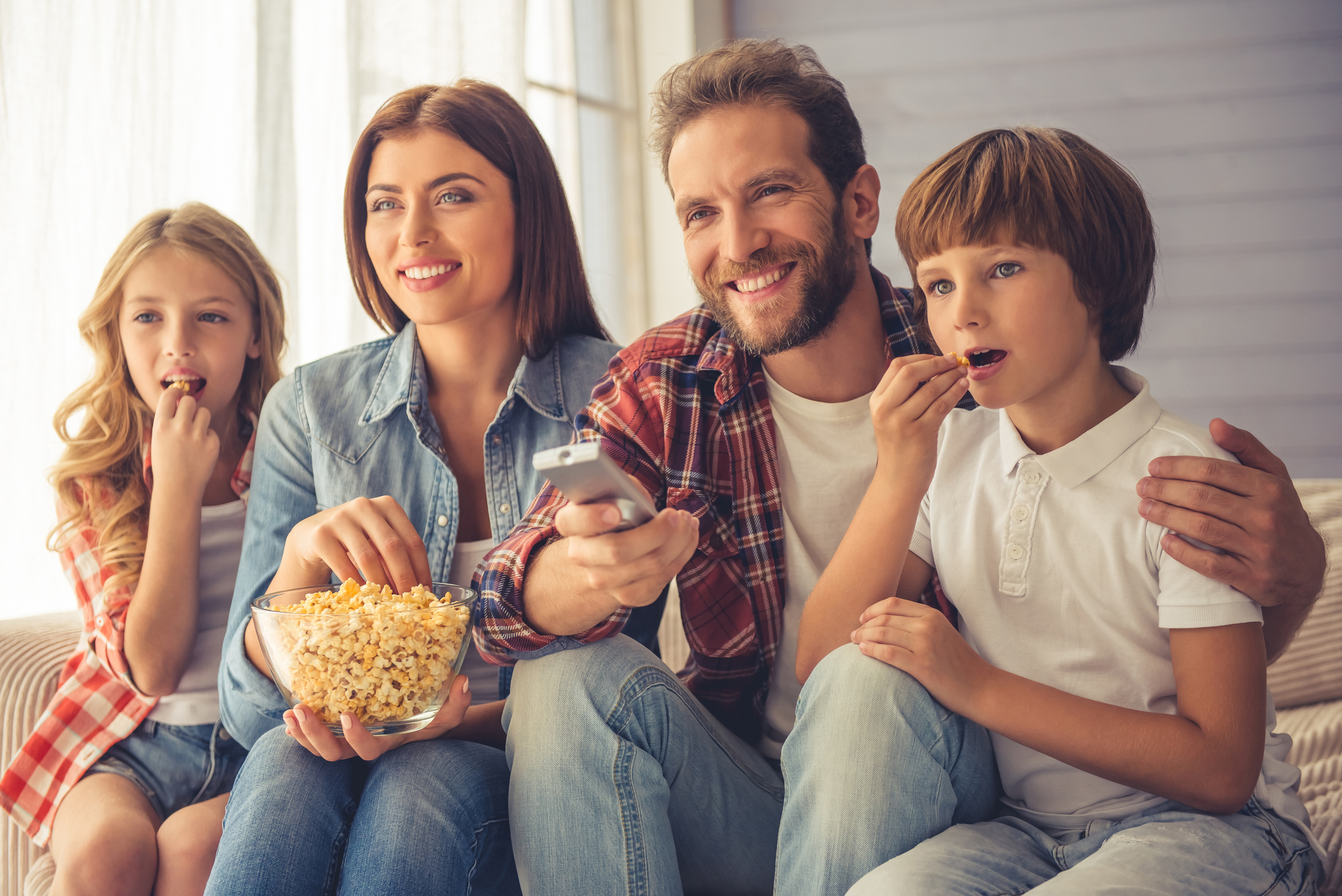 New DVD's, TV Shows and Music CDs for families! Check out the latest family-friendly TV, movie and CD releases.
The Kid Who Would Be King
Rated PG
Alex thinks he's just another nobody, getting bullied at school and told what to do by his teachers, until he stumbles upon the mythical Sword in the Stone, Excalibur. Now, with the help of the legendary wizard Merlin, he must unite his friends and school yard enemies into an allied band of knights to defeat the wicked enchantress Morgana. With the future at stake, Alex must become the great leader he never dreamed he could be and save the world.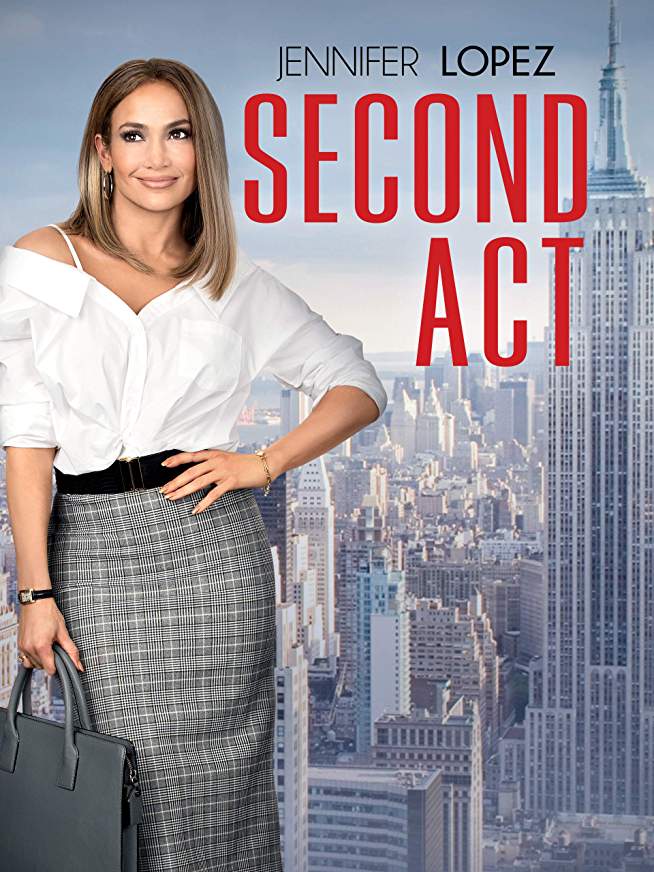 Second Act DVD
Rated PG-13
Maya (Jennifer Lopez) is a 40-yearold woman struggling with frustrations of not having achieved more in life. As an experienced, quick-witted, perceptive employee, she is passed over for a promotion solely because she doesn't have a college degree. Until, that is, she gets the chance to prove that street smarts are as valuable as book smarts, and that it is never too late for a Second Act.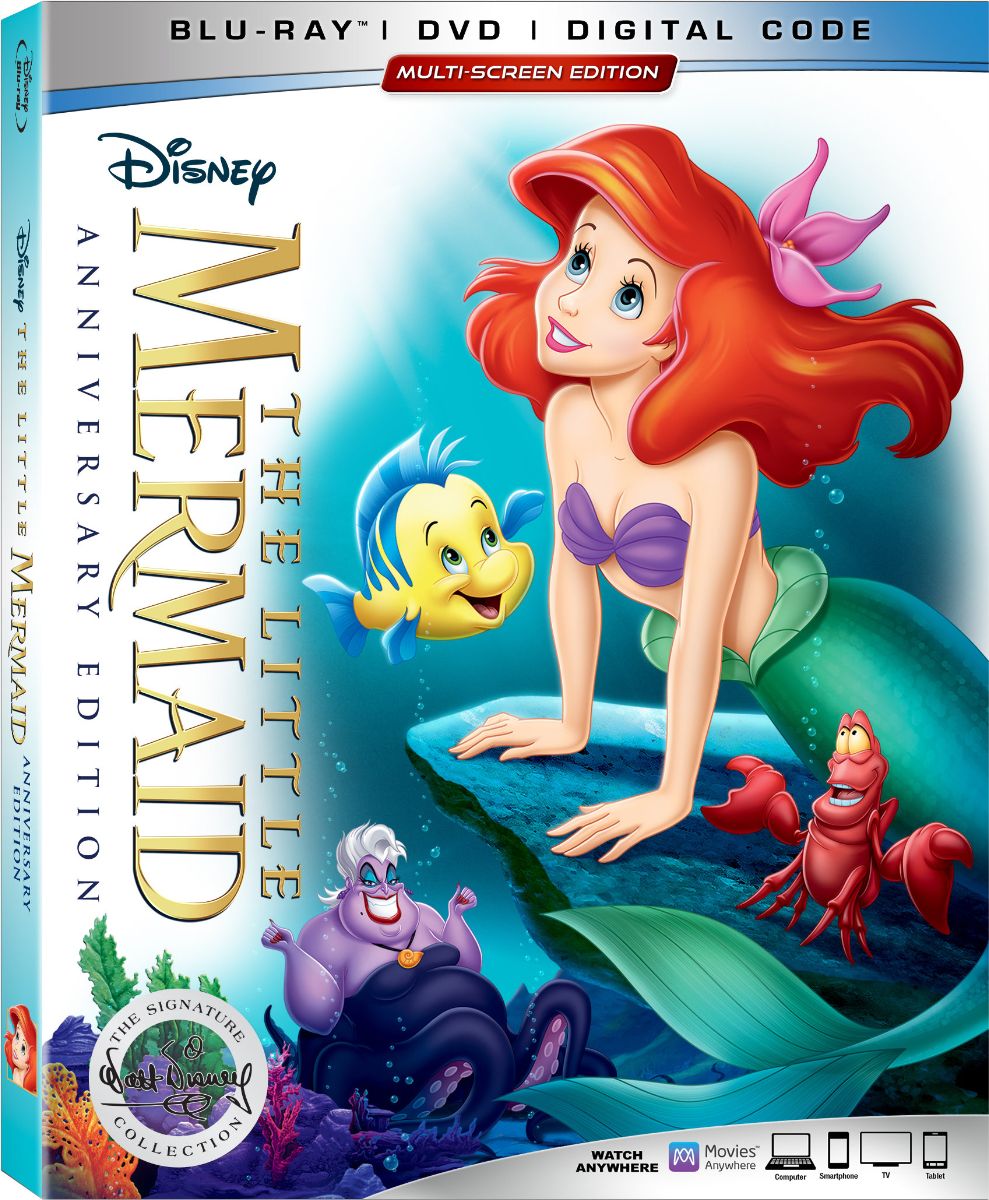 The Little Mermaid: Anniversary Edition
Rated PG
In honor of its 30th anniversary, two-time Academy Award-winner (Best Original Score and Best Original Song "Under the Sea," 1989) "The Little Mermaid," dives into the highly celebrated Walt Disney Signature Collection with all-new bonus features and a sing-along mode. The magical, musical tale of mermaid princess Ariel — along with loveable sidekicks Sebastian and Flounder, and the love-to-hate sea witch Ursula — is shore to make a splash with all generations.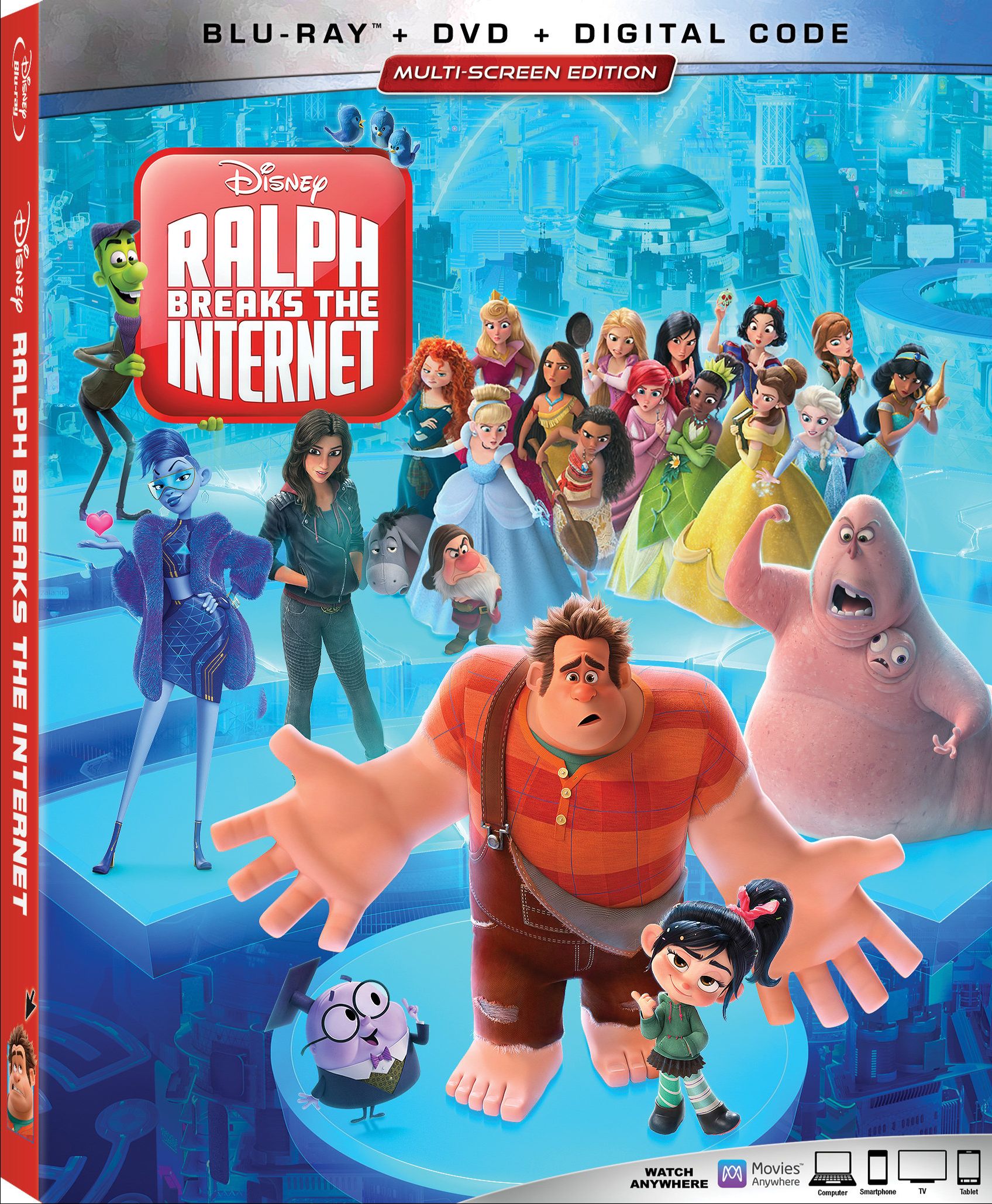 Ralph Breaks the Internet DVD
Rated PG
Ralph Breaks the Internet welcomes back Ralph and Vanellope. Lending a virtual hand is Shank, a tough-as-nails driver from a gritty online auto-racing game called Slaughter Race, a place Vanellope wholeheartedly embraces — so much so that Ralph worries he may lose the only friend he's ever had. Yesss, the head algorithm and the heart and soul of the trend-making site BuzzzTube, makes Ralph a viral sensation. KnowsMore — literally a know-it-all — runs a search bar and helps Ralph and Vanellope on their quest.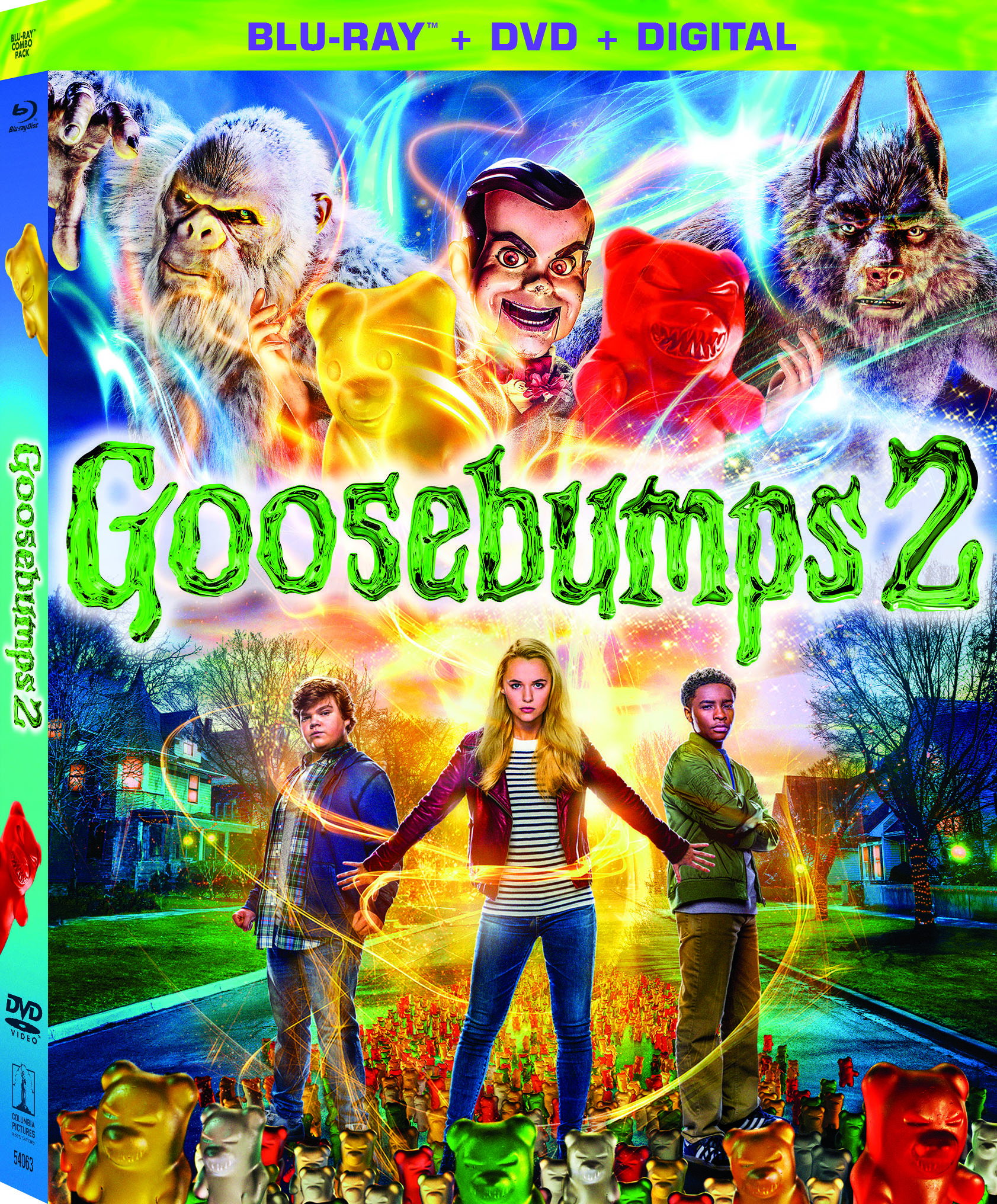 Goosebumps 2
Rated PG
Be careful what you wish for. With their after school junk business, best friends Sonny and Sam hope to find treasure in other people's trash. But when cleaning out the old Stine house, they open a locked book that frees a supernatural nightmare-Slappy! Now, with the help of Sonny's sister Sarah, they're in a race against time to get the sinister dummy and all the creatures he's brought to life back into the pages before he unleashes total pandemonium.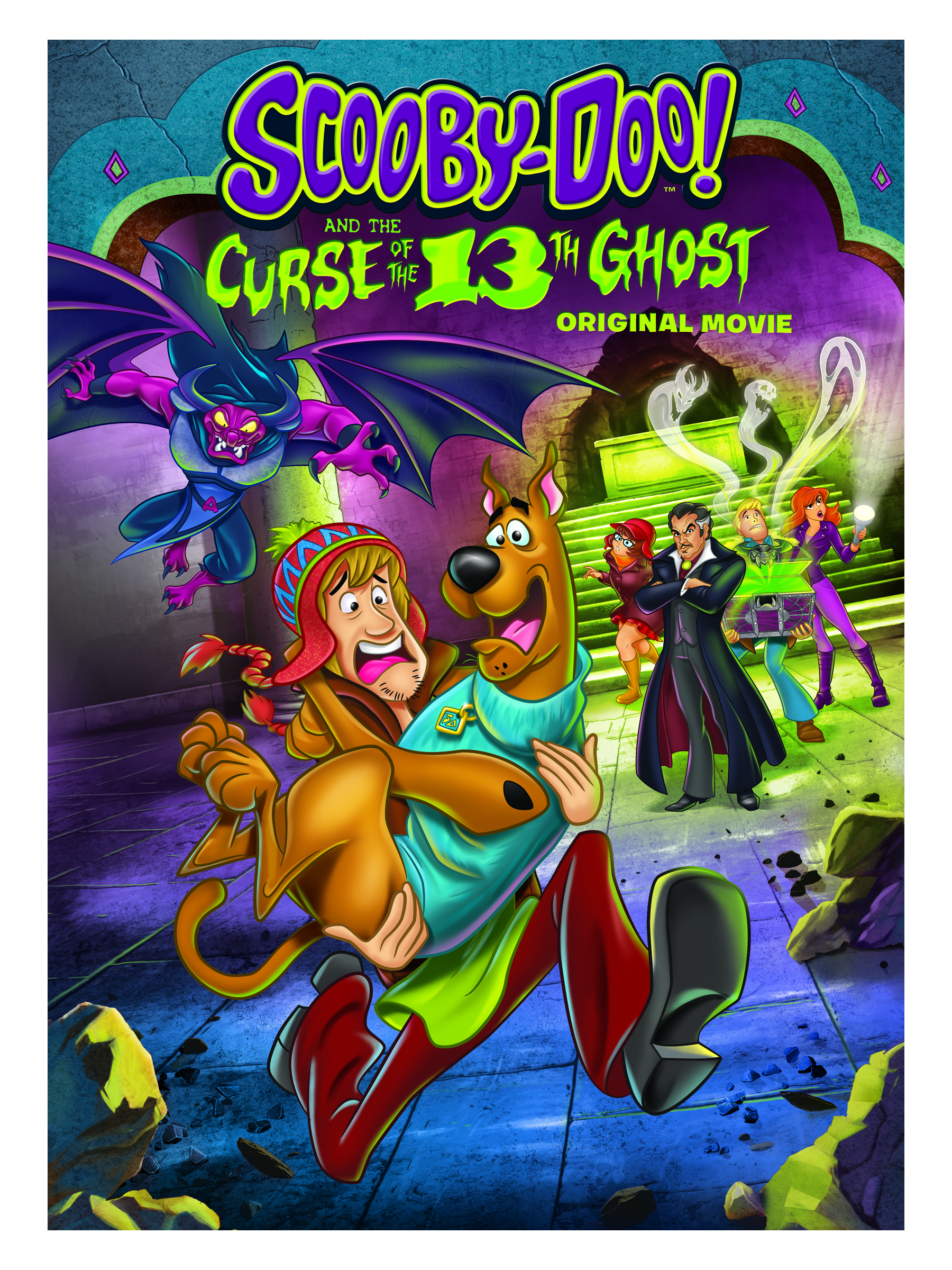 Scooby-Doo! and the Curse of the 13th Ghost
After the Mystery Inc. gang goofed up a case and nabbed an innocent man, they're forced into early retirement from crime solving. It's not long however, before their old friend Vincent Van Ghoul needs help and pulls the team right back into action. The gang has unfinished business they must tend to, which involves catching a ghost that previously got away. It all happened one summer while Velma and Freddy where away at camp. Scooby-Doo, Shaggy and Daphne secretly hunted down 12 of the world's spookiest ghosts but failed to catch the most evil one of them all…the 13th ghost. Now the elusive spook is wreaking havoc. Vincent needs help having him captured and confined to the chest of demons, a box that contains the other 12 captured ghosts. With the 13th ghost still on the loose, the gang will have to come out of retirement and finish the job once and for all. The chest however, is now located somewhere in a remote village in the Himalayas.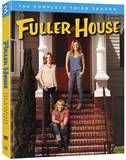 Fuller House Season 3
Major life events take place on the third season of Fuller House. Steve and C.J. make plans to get married in Japan and the gang heads overseas for the big wedding, but before anyone has a chance to say "I do," a big revelation has an impact on the nuptials. Plus, Stephanie makes plans to get in-vitro fertilization, D.J. tries to get Tommy into a prestigious preschool, and Fernando buys Kimmy's childhood home and restores it to its former glory. Meanwhile, Jackson and Ramona start high school where Ramona tries out for her school's dance team while Jackson becomes a joke at his school after slipping on a piece of bologna during lunch. Joey, Jesse and Danny come home to celebrate 30 years since they initially moved in together to raise the Tanner girls. It's an unforgettable season filled with laughter and love for the Tanners and their friends on this beloved family comedy.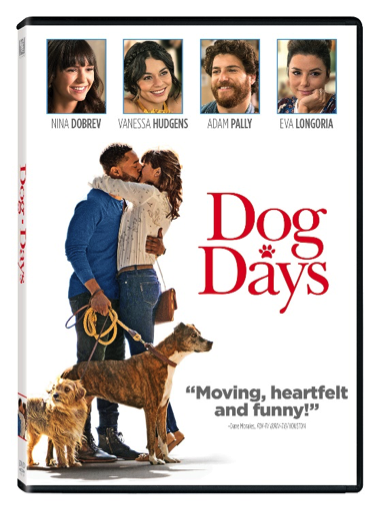 Dog Days
Rated PG
You'll fall head over paws in love when the lives of a group of strangers intertwine in this sweet and lovable film. When a barista finds a stray Chihuahua, she learns that a love struck customer heads a rescue agency. Meanwhile, a widower's pug changes life for its adoptive parents, pups help a newscaster cope with her co-host, and a slacker musician reluctantly pet-sits his sister's scruffy Labradoodle. With its irresistible cast and satisfying story of love and face laps, Dog Days is one hilarious romp in the park.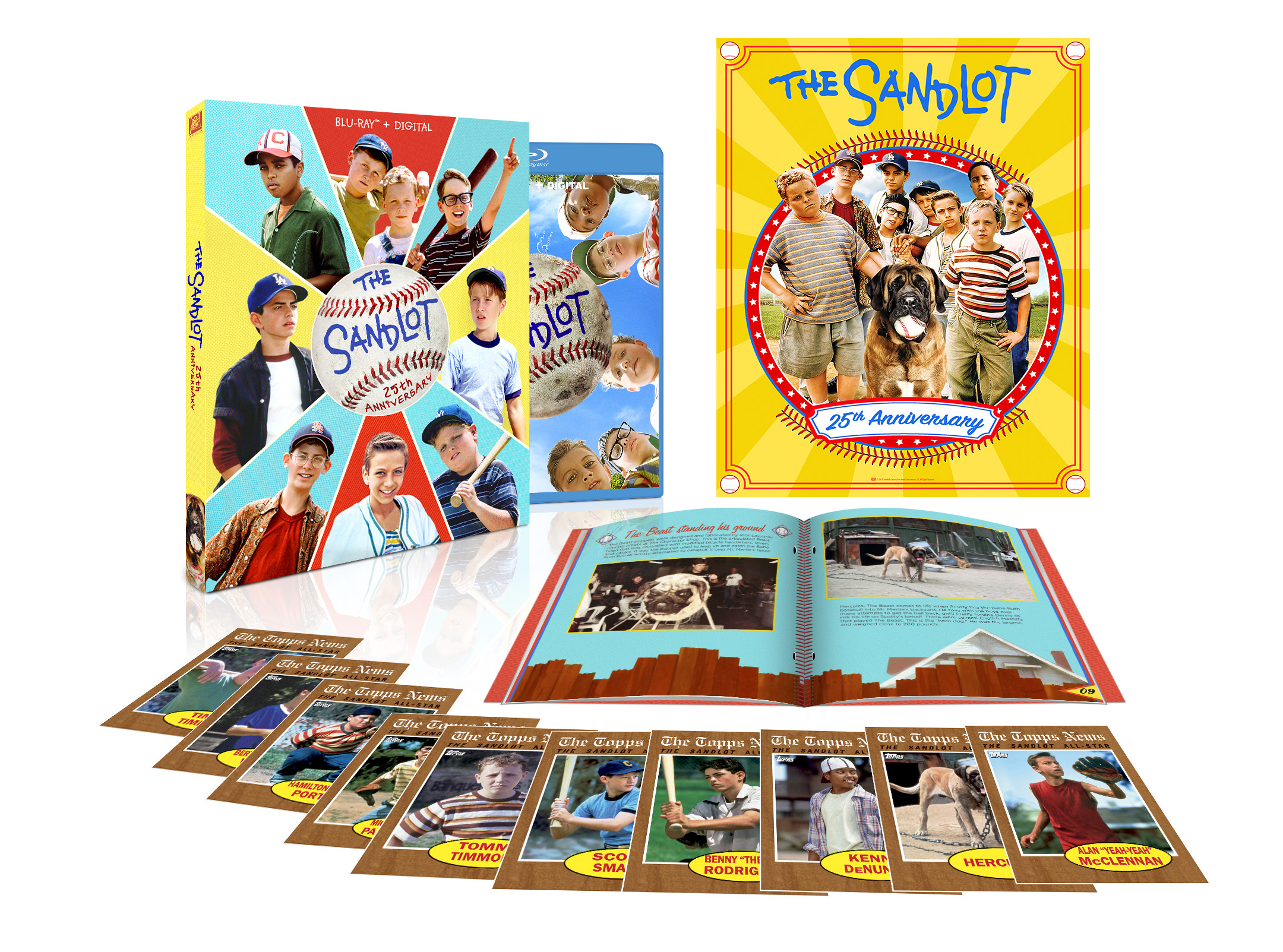 The Sandlot 25th Anniversary Edition
In this beloved family favorite, it'sthe early 1960s and fifth-grader Scotty Smalls has just moved into town with his folks. Kids call him a dork-he can't even throw a baseball! But that changes when the leader of the neighborhood gang recruits him to play on the nearby sandlot field. It's the beginning of a magical summer of baseball, wild adventures, first kisses and fearsome confrontations with the dreaded beast and its owner who live behind the left field fence. Soon nine boys have become best friends, Scotty is part of a team, and their leader has become a local legend in this hilarious and warmhearted comedy.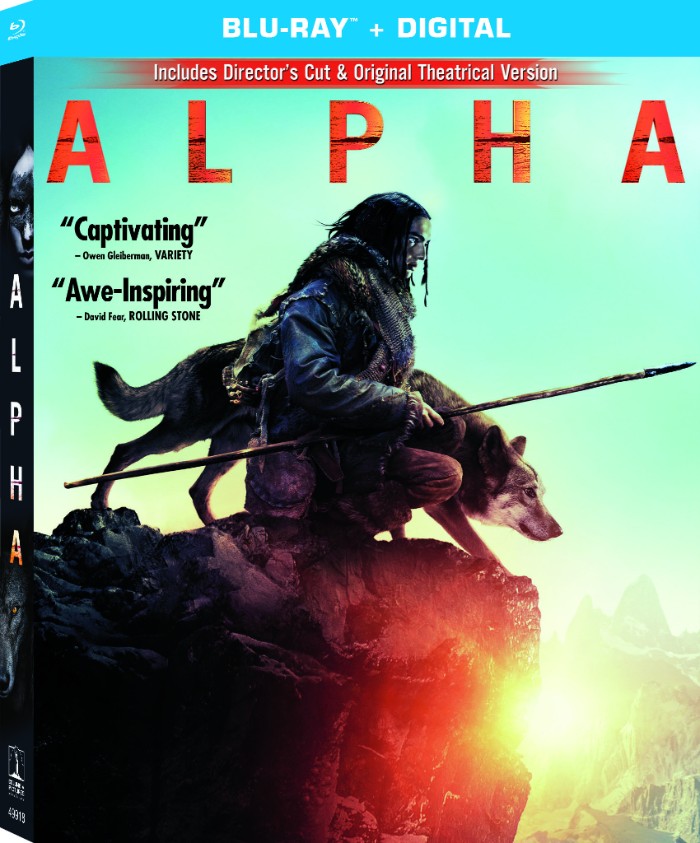 ALPHA
PG-13
An epic adventure set in the last Ice Age, ALPHA tells a fascinating, visually stunning story that shines light on the origins of man's best friend. While on his first hunt with his tribe's most elite group, a young man is injured and must learn to survive alone in the wilderness. Reluctantly taming a lone wolf abandoned by its pack, the pair learn to rely on each other and become unlikely allies, enduring countless dangers and overwhelming odds in order to find their way home before winter arrives.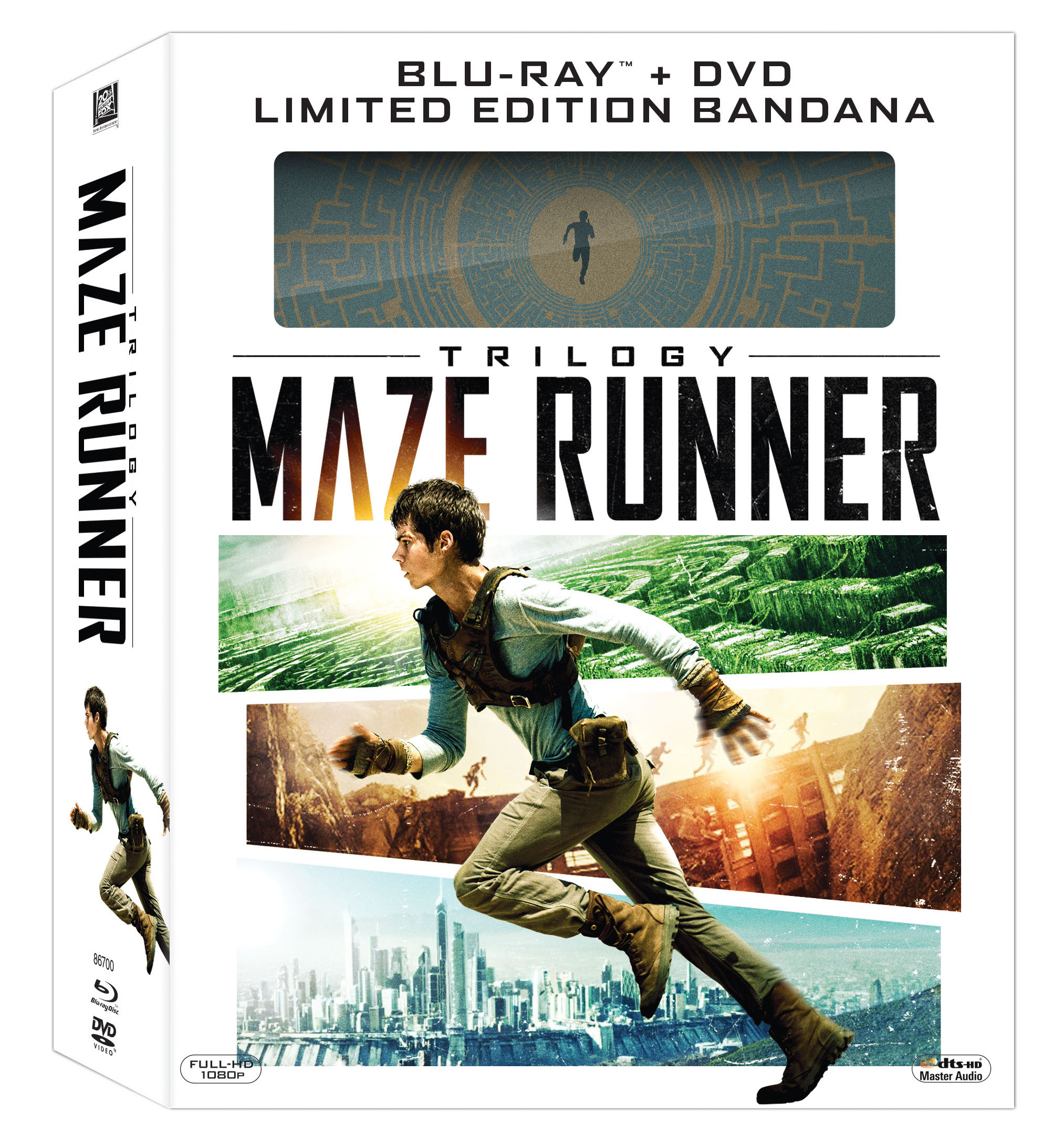 Maze Runner Trilogy
The Maze Runner- In this heart-pounding thriller based on the best-selling novel, a teenager named Thomas is trapped in a massive, ever-changing labyrinth with a group of boys who have no memory of their past. Maze Runner: The Scorch Trials- After escaping from the Maze, Thomas and his fellow Gladers now face a greater challenge: crossing a desolate wasteland, filled with hidden dangers, to search for clues about the secret organization known as WCKD. Maze Runner: The Death Cure- In the epic conclusion to the Maze Runner trilogy, Thomas leads the Gladers on their final mission. To save their friends, they must break into the legendary Last City, which turns out to be the deadliest maze of all!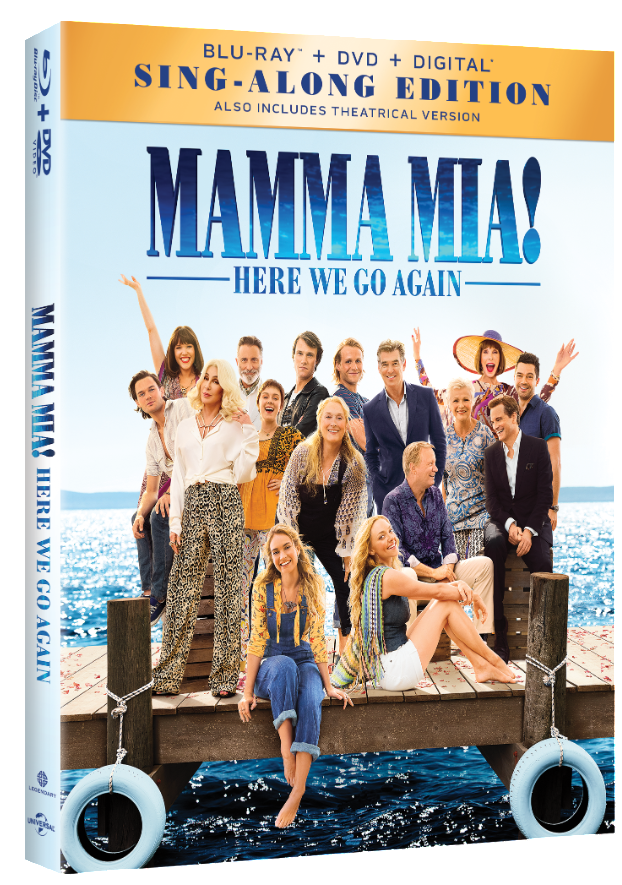 Mamma Mia! Here We Go Again
PG-13
Mamma Mia! Here We Go Again invites you to return to the magical Greek island of Kalokairi to continue the story's emotional journey of family and friendship whilst discovering just how those life-changing relationships were formed and includes hit songs such as When I Kissed The Teacher, Fernando and Dancing Queen.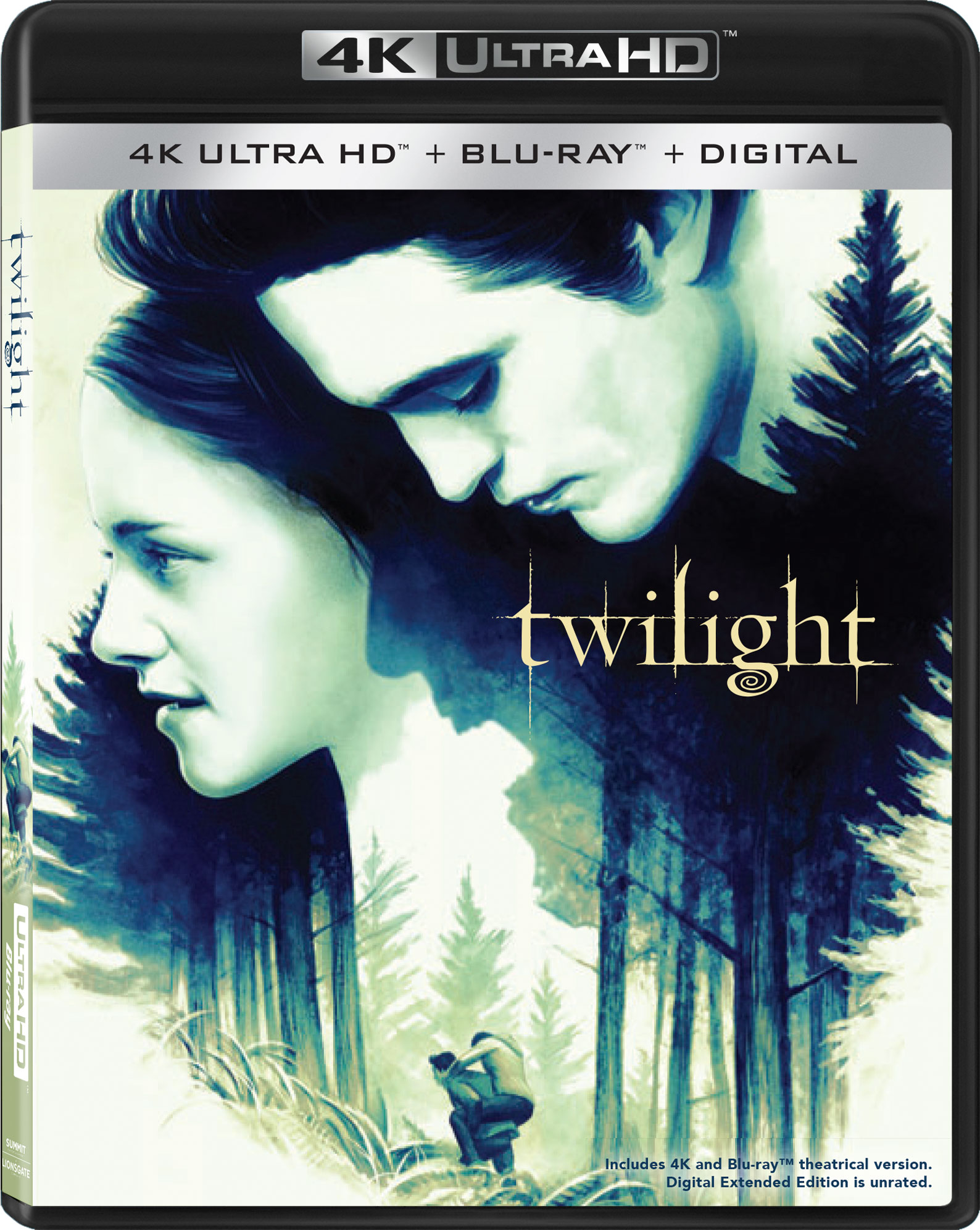 Twilight 4K Ultra HD Combo Pack
PG-13
Based on the beloved book series by Stephenie Meyer, celebrate the tenth anniversary of Twilight's theatrical debut. Bella Swan doesn't expect much when she moves to the small town of Forks, Washington, until she meets the mysterious and handsome Edward Cullen — a boy who's hiding a dark secret: he's a vampire. As their worlds and hearts collide, Edward must battle the bloodlust raging inside him as well as a coterie of undead that would make Bella their prey.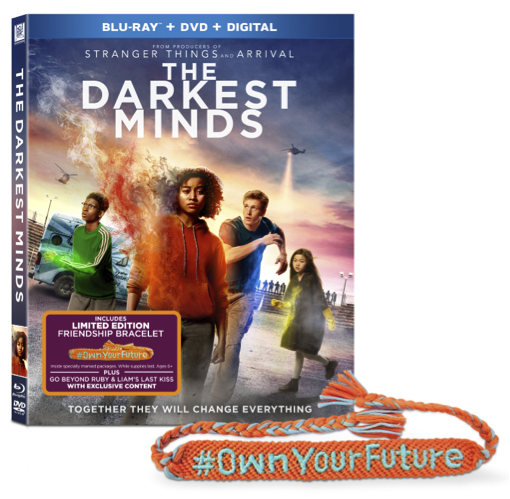 The Darkest Minds
Rated PG-13
From producers of Stranger Things comes an empowering tale of teens who mysteriously develop new abilities and are declared a threat by the government. Ruby, one of the most powerful young people anyone has encountered, escapes and joins a group of runaway teens seeking safe haven. Soon, this newfound family realizes that collective power is needed to take back control of their fate and save future generations.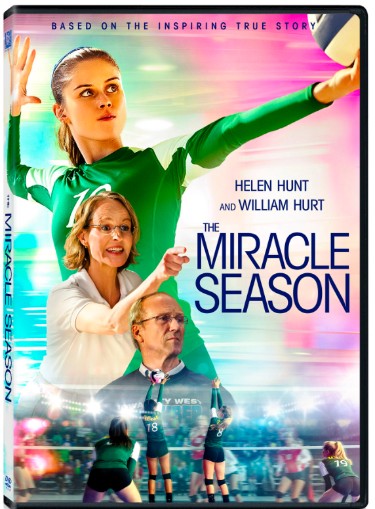 The Miracle Season
Rated PG
Helen Hunt and William Hurt star in this triumphant film based on the inspiring true story of the Iowa City West High School girls' volleyball team. After the tragic death of their star player, Caroline "Line" Found (Danika Yarosh), the team must band together under the guidance of their tough-love coach (Hunt) and Caroline's iron-willed father (Hurt) in hopes of winning the state championship. Together they regain their strength and spirit in order to "Live Like Line!"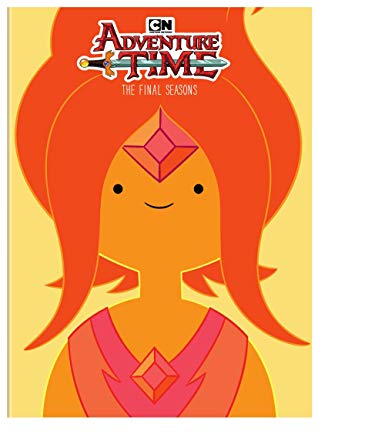 Adventure Time: The Final Seasons (8, 9, 10) DVD Set
Adventure Time features unlikely heroes Finn and Jake, buddies who traverse the mystical Land of Ooo and encounter its colorful inhabitants. The best of friends, our heroes always find themselves in the middle of heart-pounding escapades. Finn, a silly kid with an awesome hat and Jake, a brassy dog with a big kind heart, depend on each other through thick and thin.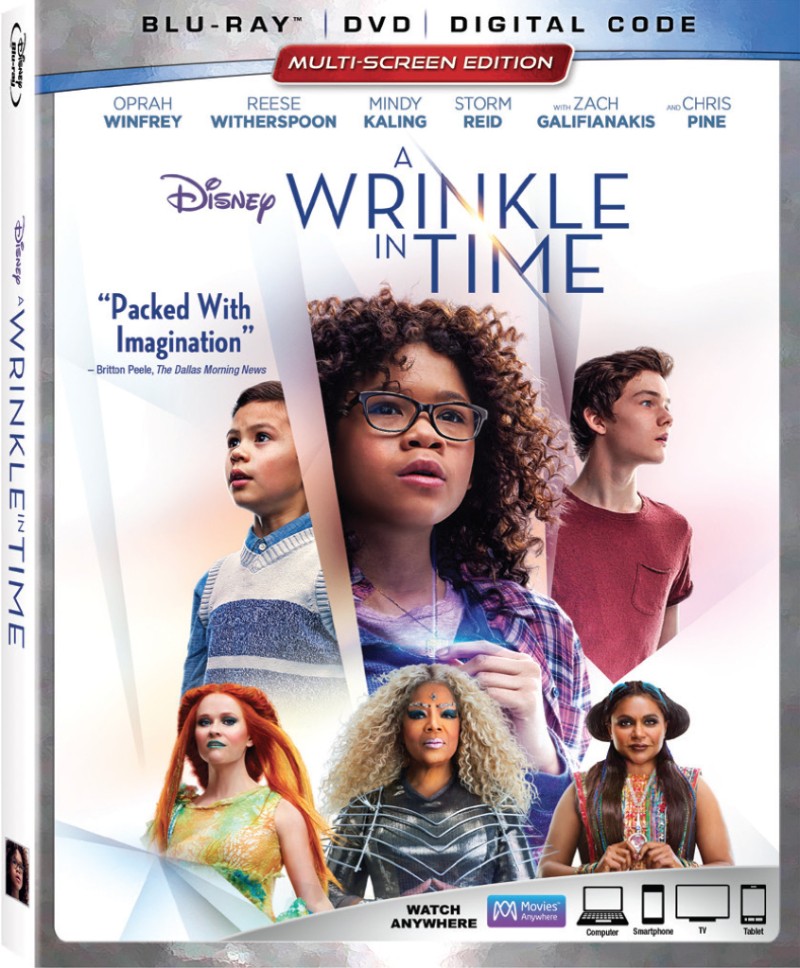 A Wrinkle in Time
Rated PG
This heartfelt inspirational story stars Oprah Winfrey, Reese Witherspoon, Mindy Kaling and breakout star Storm Reid which will take you on an extraordinary journey. Wrinkle in Time is the stunning story about an ordinary girl's extraordinary adventure through time and space offers exhilarating entertainment and positive messages for the whole family—encouraging self-confidence, inclusion and pushing imagination to the next level.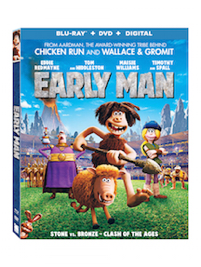 Early Man
Rated PG
Early Man tells the story of courageous caveman hero Dug (Eddie Redmayne) and his best friend, Hobnob as they unite their tribe against a mighty enemy — Lord Nooth (Tom Hiddleston) and his Bronze Age City — to save their home via an almighty football match in the ultimate clash of civilizations.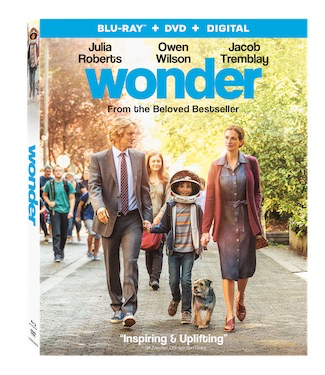 Wonder
Rated PG
Wonder follows the inspiring story of the Pullman family, whose youngest child, Auggie, is a boy born with facial differences. When Auggie enters mainstream elementary school for the first time, his extraordinary journey unites his family, his school, and his community, and proves that you can't blend in when you were born to stand out.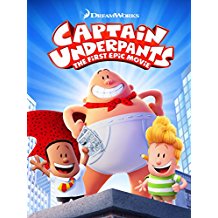 Captain Underpants: The First Epic Movie
Rated PG
Two overly imaginative pranksters, George (Kevin Hart) and Harold (Thomas Middleditch) hypnotize their principal (Ed Helms) into thinking he's a superhero named Captain Underpants.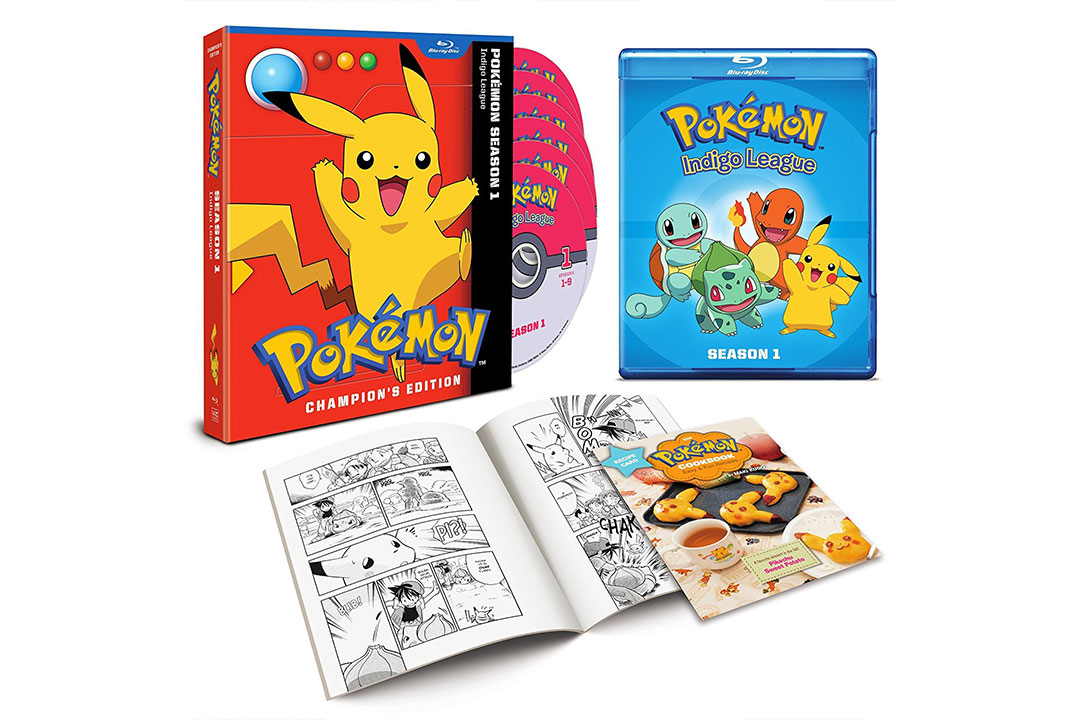 POKÉMON INDIGO League Blu-Ray Edition
$69.99; Amazon.com
Ash Ketchum's tenth birthday, and he's ready to do what many 10-year-olds in the Kanto region set out to do—become a Pokémon Trainer! Things don't go exactly the way he planned when he ends up with Pikachu instead of a standard first Pokémon, and winning Gym badges turns out to be much tougher than he thought. Luckily, he's got former Gym Leaders Brock and Misty at his side, along with a bevy of new Pokémon friends, including Bulbasaur, Squirtle, and Charmander.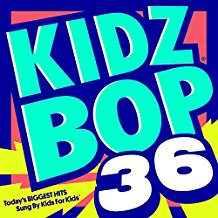 Kidz Bop 36
KidzBop.com
Today's biggest hits sung by kids for kids. Includes Feels, Believer, Attention, Malibu and many more.
Updated: April 2019