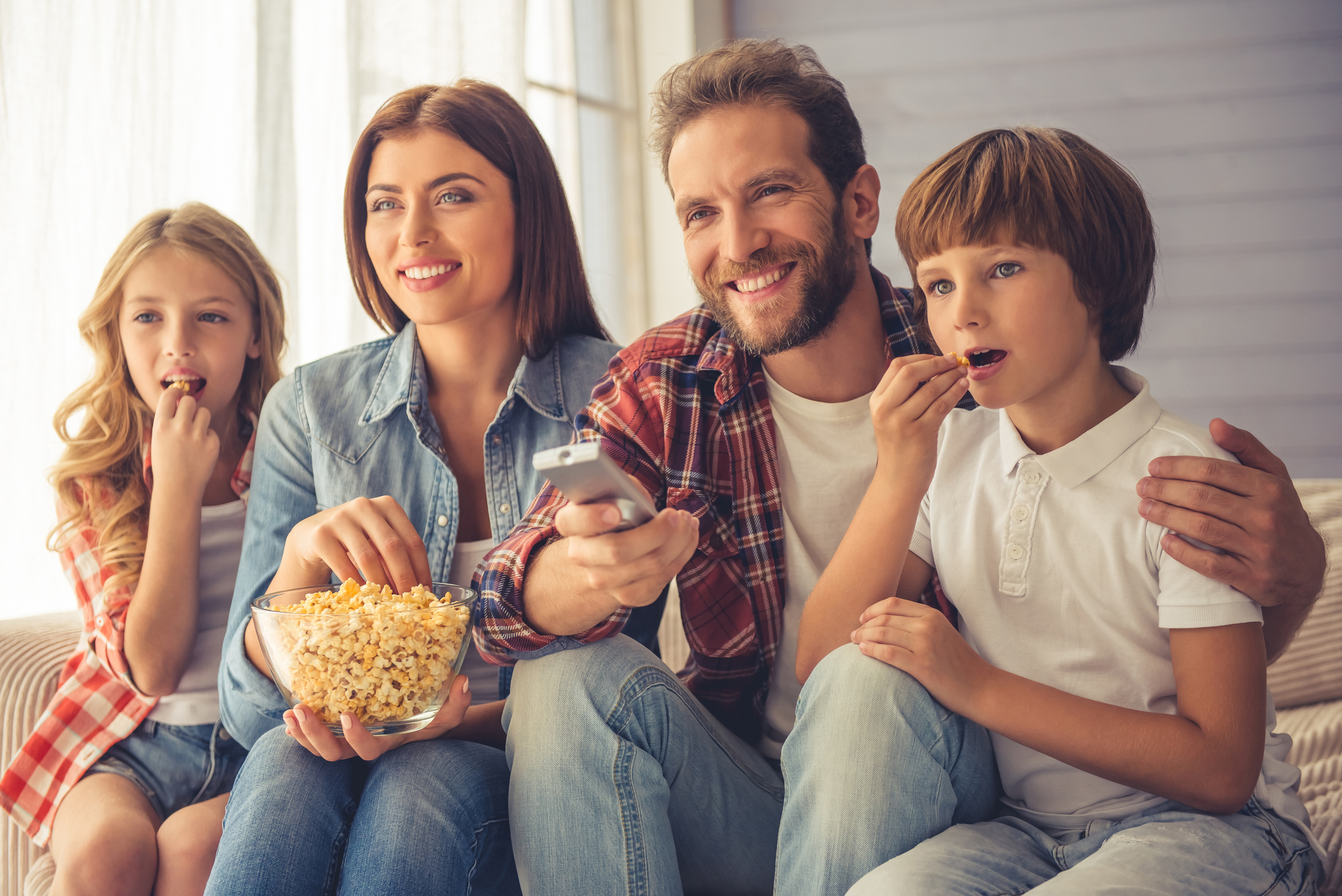 New DVD's, TV Shows and Music CDs for families! Check out the latest family-friendly TV, movie and CD releases.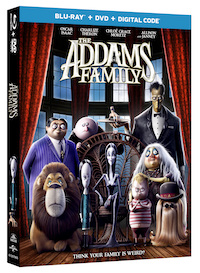 The Addams Family
Rated PG
Get ready to snap your fingers! The Addams Family is back in their first animated comedy about the kookiest family on the block. Funny, outlandish, and completely iconic, The Addams Family redefines what it means to be a good neighbor.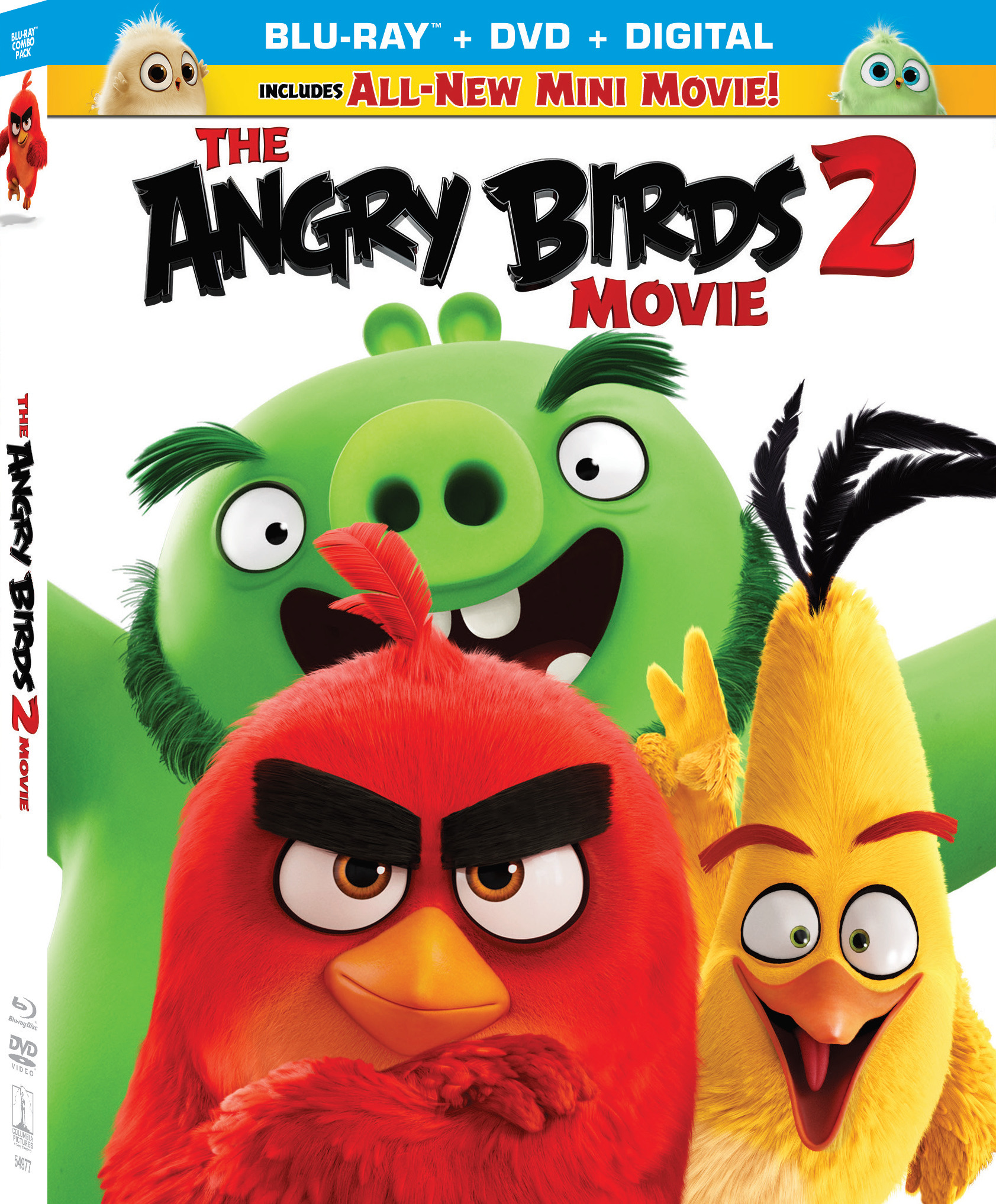 Angry Birds Movie 2
Rated PG
The flightless angry birds and the scheming green piggies take their beef to the next level. When a new threat emerges that puts both Bird and Pig Island in danger, Red, Chuck, Bomb and Mighty Eagle recruit Chuck's sister Silver and team up with pigs Leonard, his assistant, Courtney and techpig, Garry to forge an unsteady truce and form an unlikely super team to save their homes.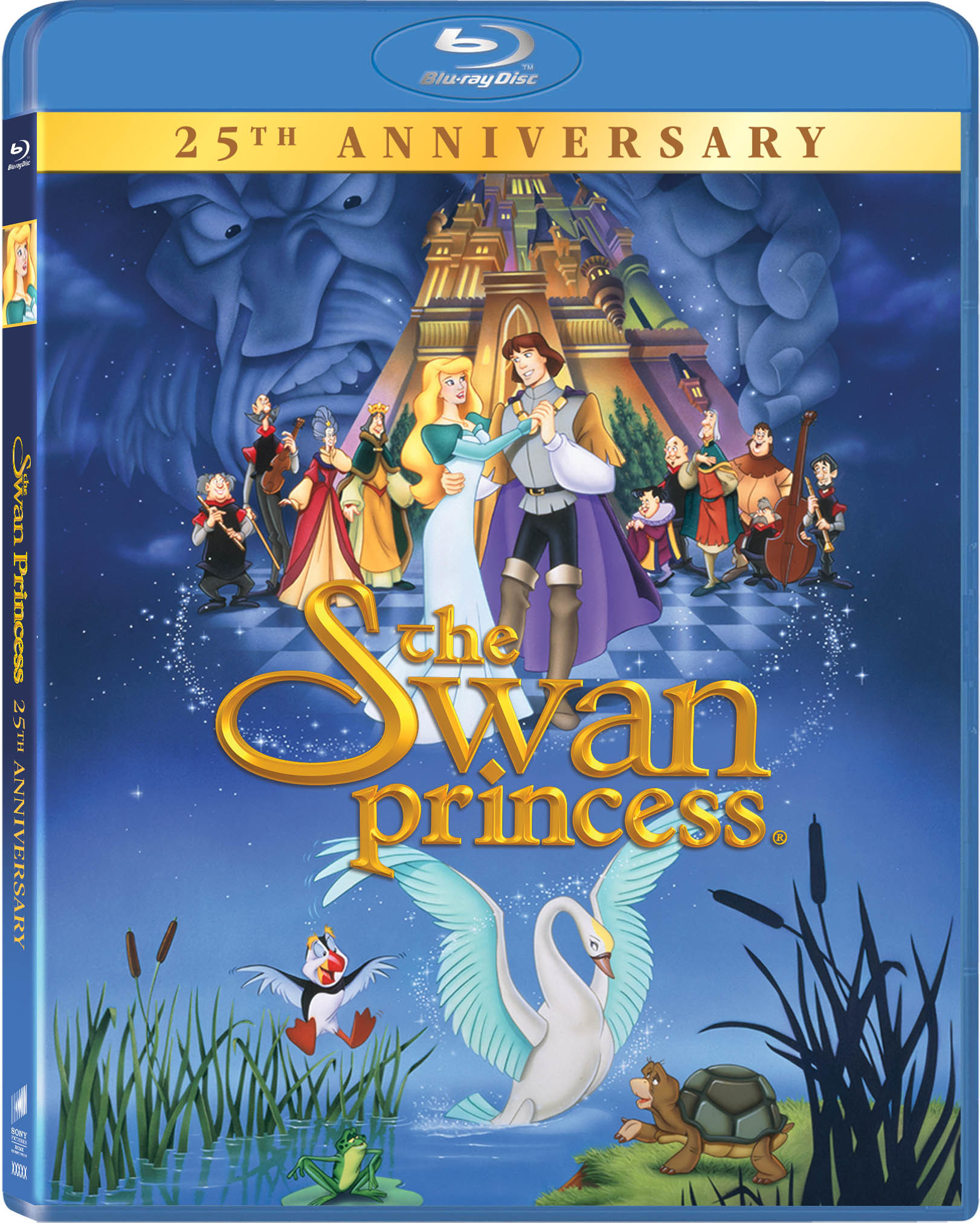 The Swan Princess
Rated G
The Swan Princess is the heartwarming story of the beautiful princess Odette, who is transformed into a swan by an evil sorcerer's spell. Held captive at an enchanted lake, she befriends Jean-Bob the frog, Speed the turtle and Puffin the bird. Despite their struggle to keep the princess safe, these good-natured creatures can do nothing about the sorcerer's spell, which can only be broken by a vow of everlasting love.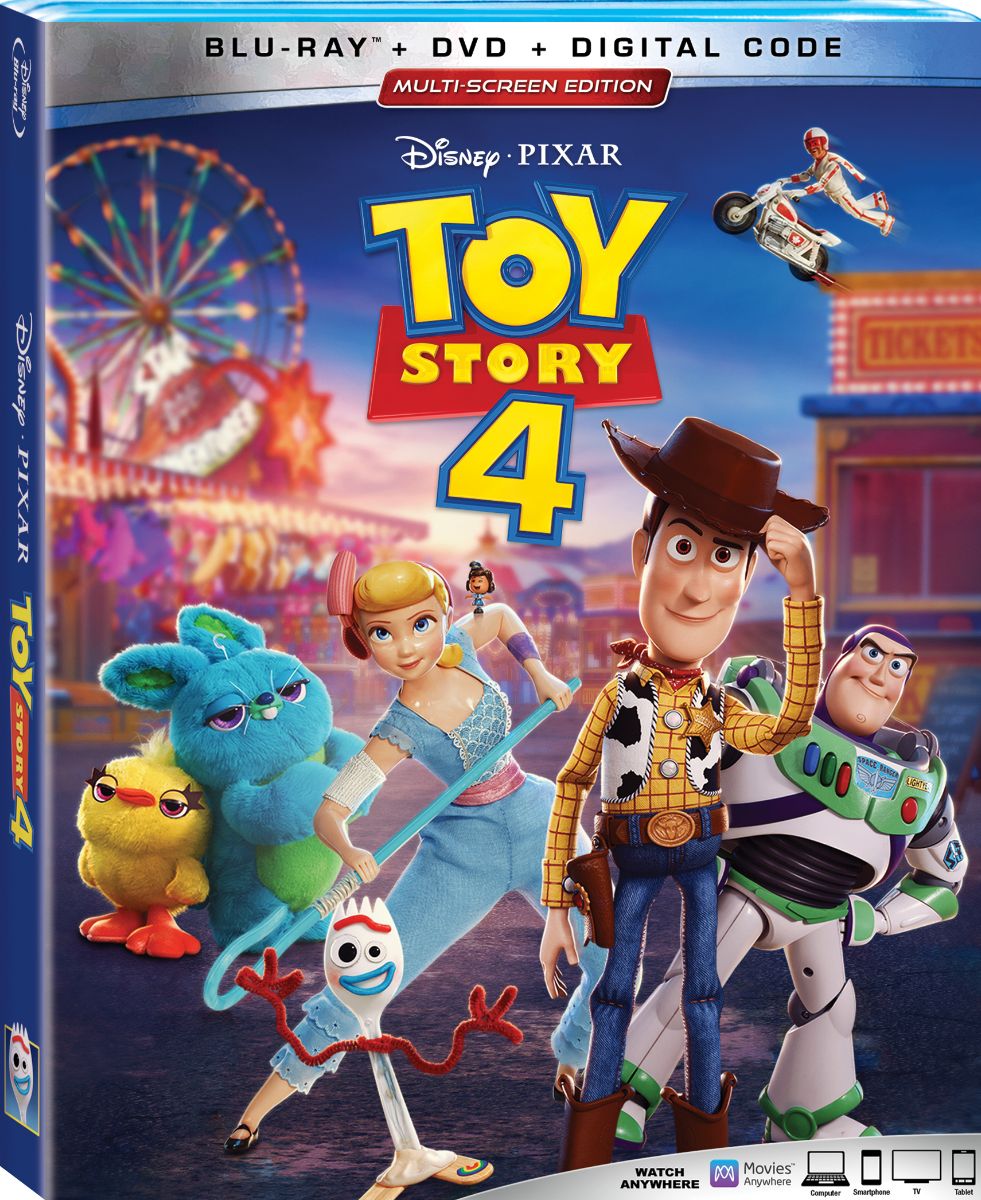 Toy Story 4
Rated G
Woody has always been confident about his place in the world, and that his priority is taking care of his kid, whether that's Andy or Bonnie. So, when Bonnie's beloved new craft-project-turned-toy Forky calls himself "trash," Woody decides to teach Forky how to embrace being a toy. But a road-trip adventure, including an unexpected reunion with his long-lost friend Bo Peep, shows Woody how big the world can be for a toy. In addition, carnival prizes Ducky and Bunny bring a new level of fun to the film.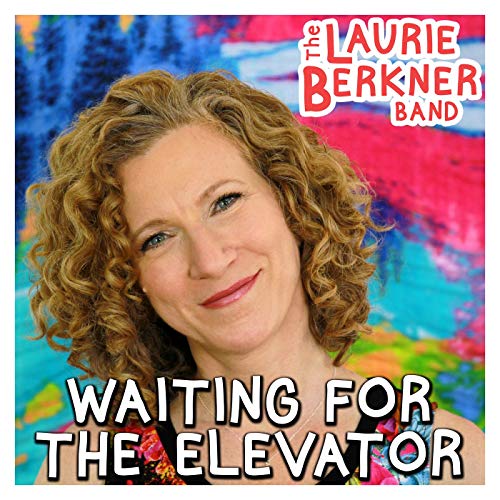 Waiting for the Elevator by The Laurie Berkner Band
LaurieBerkner.com
The album brings together a scrumptious variety of original, interactive songs that vividly define Laurie's signature style while introducing new voices, new learning play, and even a new language.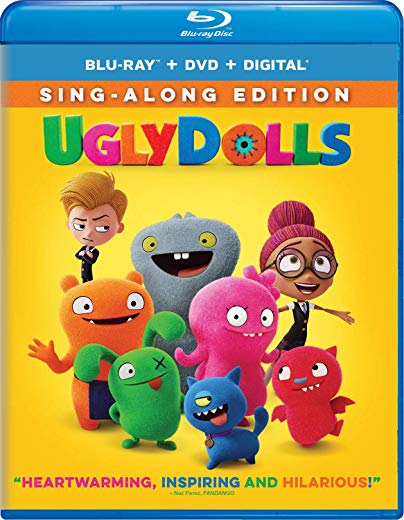 UGLYDOLLS
Rated G
An adorable animated adventure in which the free-spirited UglyDolls, lead by Moxie (Kelly Clarkson), journey beyond Uglyville to discover the town of Perfection. There they confront their desire to be loved and what it means to be different, ultimately realizing that being who you truly are is what matters most.
Sesame Street: 50 Years and Counting!
Spanning the beloved show's 50-year history, the collection offers five-and-a-half hours of songs, celebrity appearances, new and classic segments with the Sesame Street Muppets, and never-before-seen outtakes.
Scooby-Doo! Return to Zombie Island
Pack your Scooby Snacks and join the Mystery Inc. gang as the teen sleuths embark on a wild and spooky vacation with zombies and cat people on Scooby-Doo! Return to Zombie Island, an all-new, original film. This new animated adventure finds Scooby-Doo and his pals taking a much-deserved vacation to a tropical island. Instead of getting rest and relaxation, however, they find themselves wrapped up in one of their biggest mysteries yet.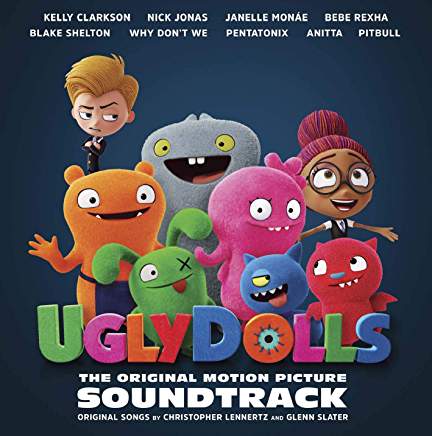 UGLYDOLLS Soundtrack
UGLYDOLLS showcases an all-star cast led by music superstars Kelly Clarkson, Nick Jonas, Janelle Monae, Blake Shelton and Pitbull which includes on the Blu-ray an all-new sing-along edition.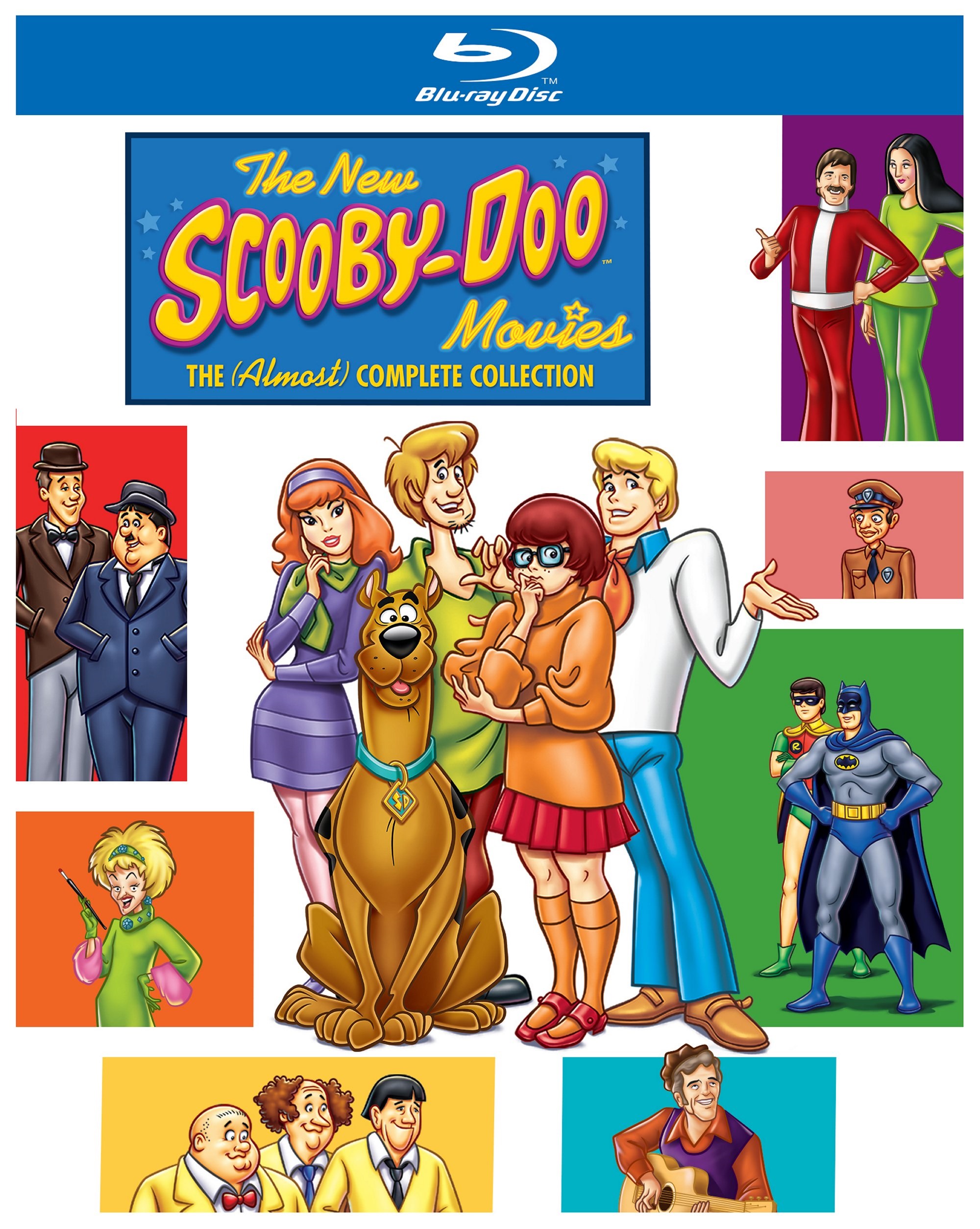 The New Scooby-Doo Movies: The (Almost) Complete Collection
That loveable Great Dane and the Mystery Inc. gang encounter some of pop culture's most legendary names, including Jonathan Winters, Dick Van Dyke, The Three Stooges, Cass Elliot of The Mamas & the Papas, Laurel & Hardy and many more, as they embark on their mystery-solving adventures. Includes 23 highly-entertaining episodes.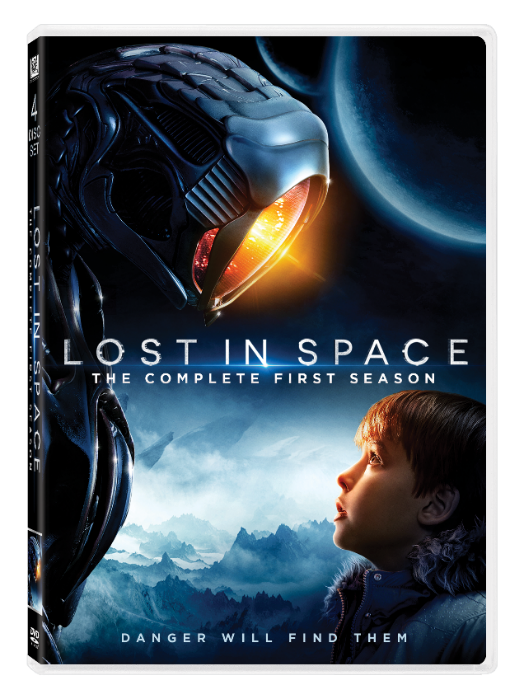 Lost In Space: The Complete First Season
Set thirty years in the future, this epic reimagining of the original family space adventure finds the Robinsons torn off course en route to what they hoped would be a fresh start on a distant space colony. Against all odds, but with endless hope and extensive training, the family bands together to survive on a dangerous alien planet.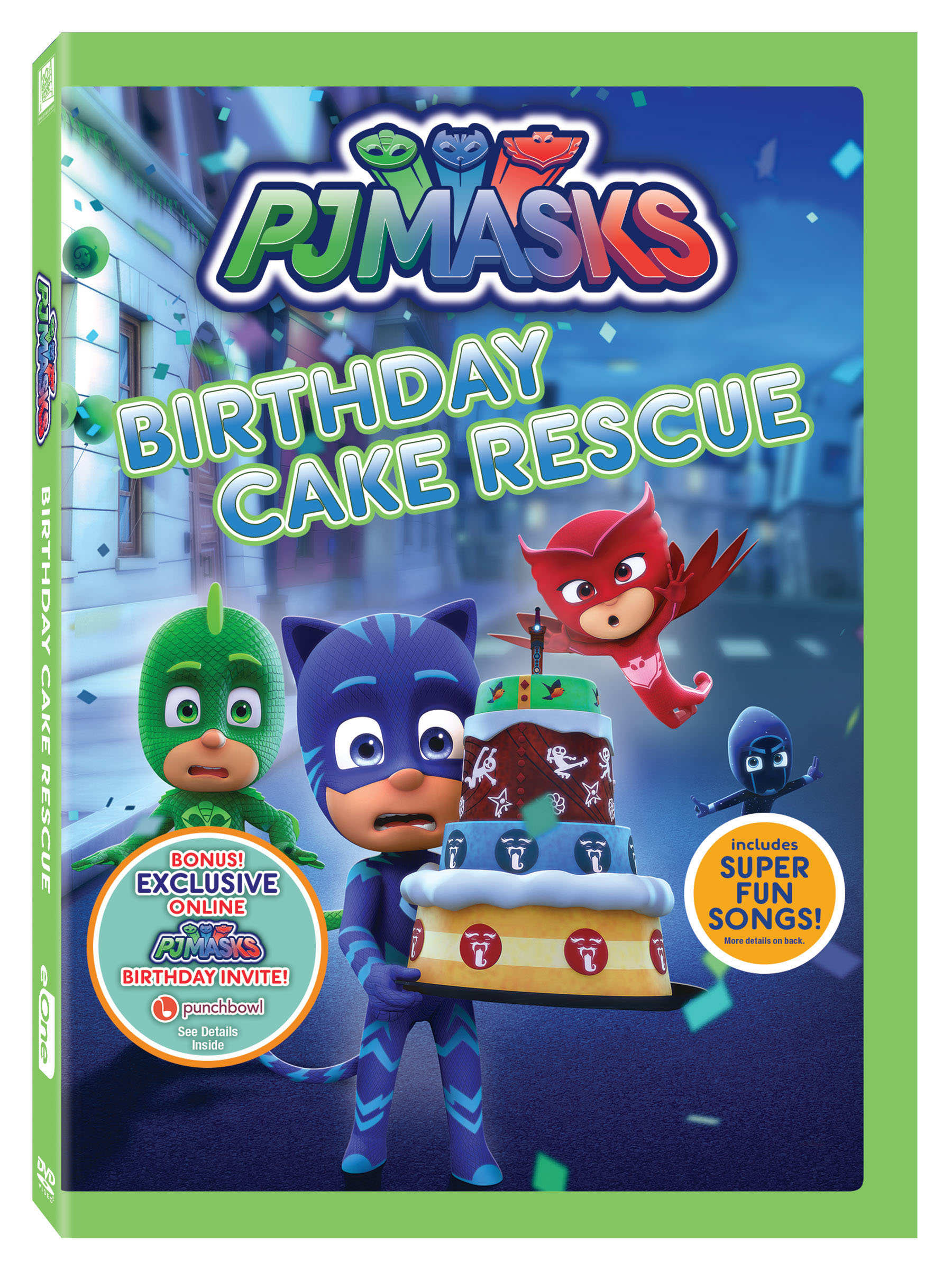 PJ MASKS: Birthday Cake Rescue
Join Catboy, Owlette and Gekko on their night time missions, into the night to save the day. It's Gekko's birthday and he's super excited for his lizard-themed party...until Night Ninja steals his lizard cake. Catboy has to save the party and learn what truly makes a birthday special. When Romeo steals the PJ Masks' super vehicles, Catboy doesn't think heroes should ride their bikes instead. It's too bad - because super cat speed on a bike could save the day.
The Kid Who Would Be King
Rated PG
Alex thinks he's just another nobody, getting bullied at school and told what to do by his teachers, until he stumbles upon the mythical Sword in the Stone, Excalibur. Now, with the help of the legendary wizard Merlin, he must unite his friends and school yard enemies into an allied band of knights to defeat the wicked enchantress Morgana. With the future at stake, Alex must become the great leader he never dreamed he could be and save the world.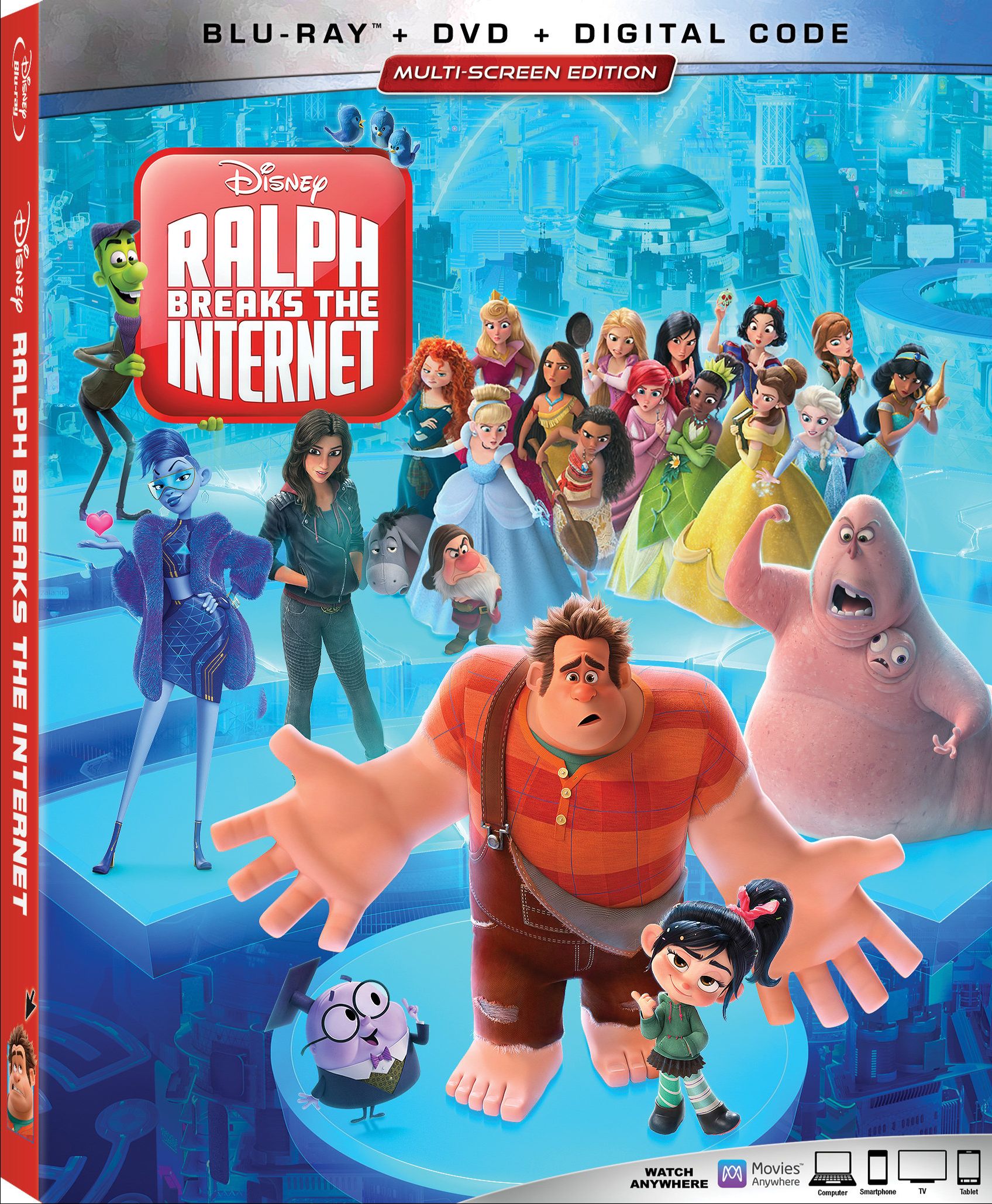 Ralph Breaks the Internet DVD
Rated PG
Ralph Breaks the Internet welcomes back Ralph and Vanellope. Lending a virtual hand is Shank, a tough-as-nails driver from a gritty online auto-racing game called Slaughter Race, a place Vanellope wholeheartedly embraces — so much so that Ralph worries he may lose the only friend he's ever had. Yesss, the head algorithm and the heart and soul of the trend-making site BuzzzTube, makes Ralph a viral sensation. KnowsMore — literally a know-it-all — runs a search bar and helps Ralph and Vanellope on their quest.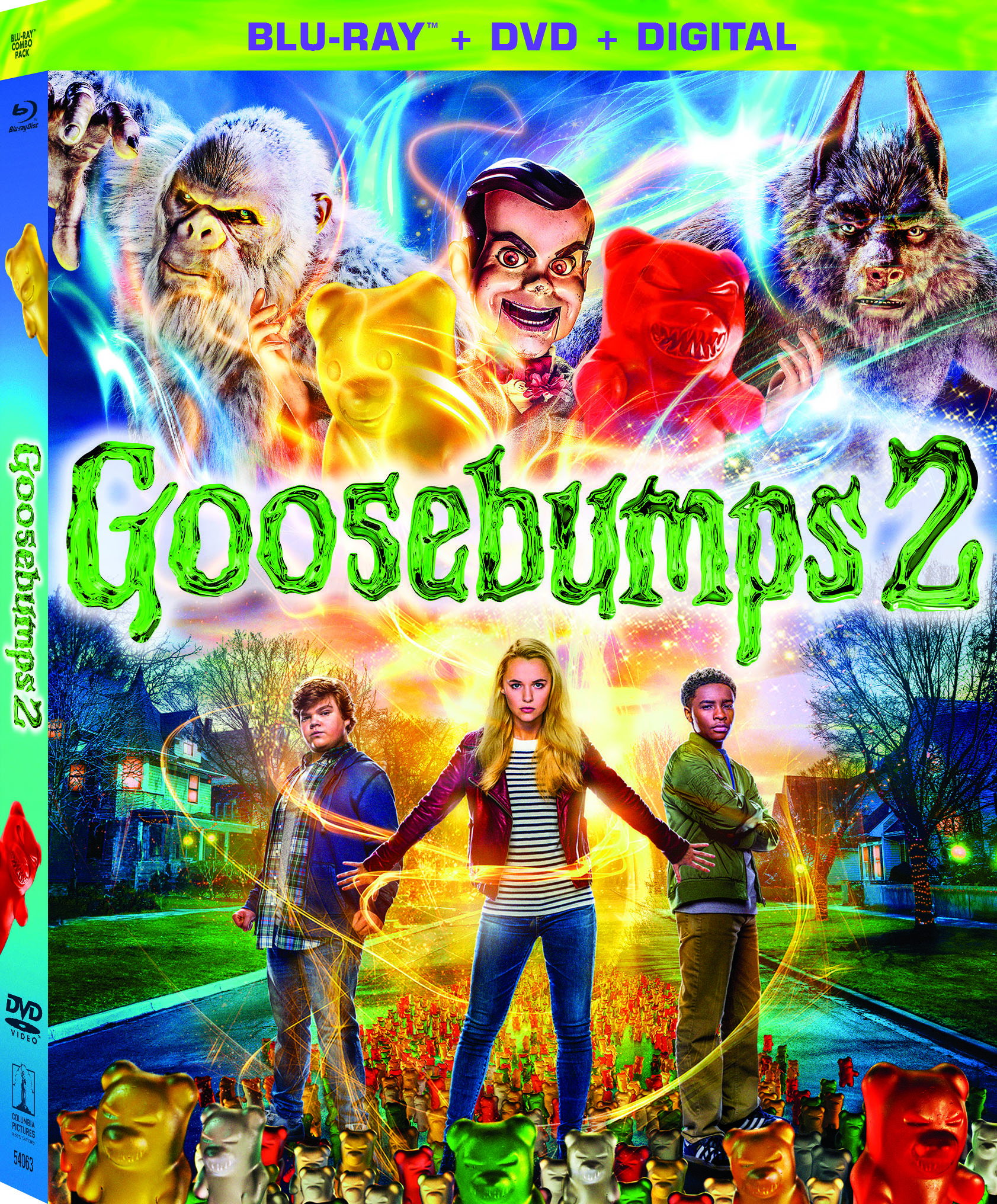 Goosebumps 2
Rated PG
Be careful what you wish for. With their after school junk business, best friends Sonny and Sam hope to find treasure in other people's trash. But when cleaning out the old Stine house, they open a locked book that frees a supernatural nightmare-Slappy! Now, with the help of Sonny's sister Sarah, they're in a race against time to get the sinister dummy and all the creatures he's brought to life back into the pages before he unleashes total pandemonium.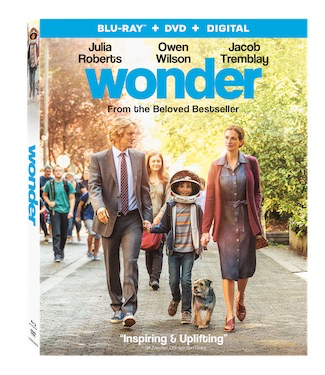 Wonder
Rated PG
Wonder follows the inspiring story of the Pullman family, whose youngest child, Auggie, is a boy born with facial differences. When Auggie enters mainstream elementary school for the first time, his extraordinary journey unites his family, his school, and his community, and proves that you can't blend in when you were born to stand out.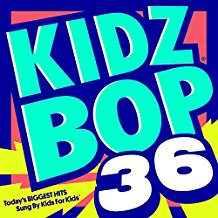 Kidz Bop 36
KidzBop.com
Today's biggest hits sung by kids for kids. Includes Feels, Believer, Attention, Malibu and many more.
Updated: January 2020