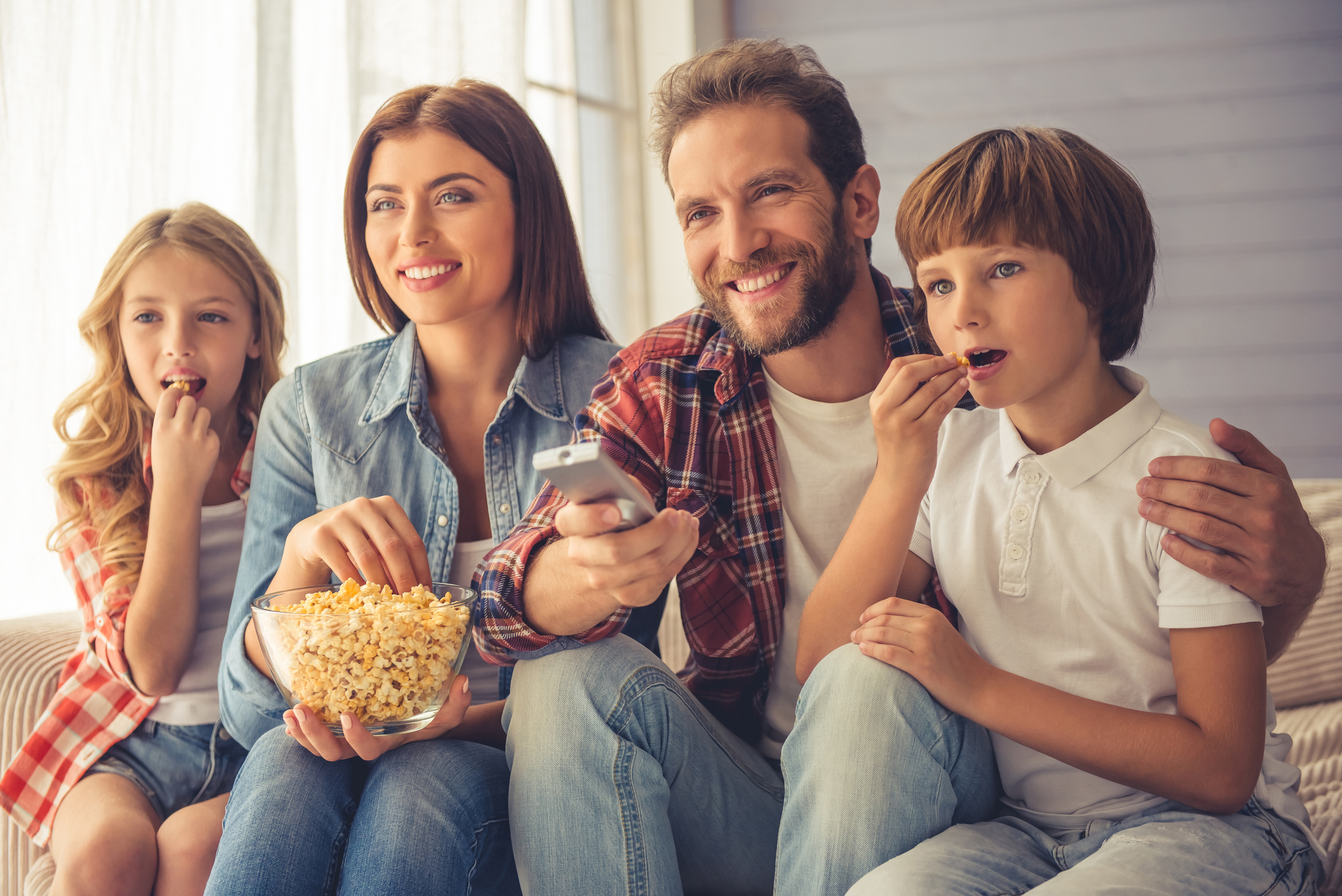 New DVD's, TV Shows and Music CDs for families! Check out the latest family-friendly TV, movie and CD releases.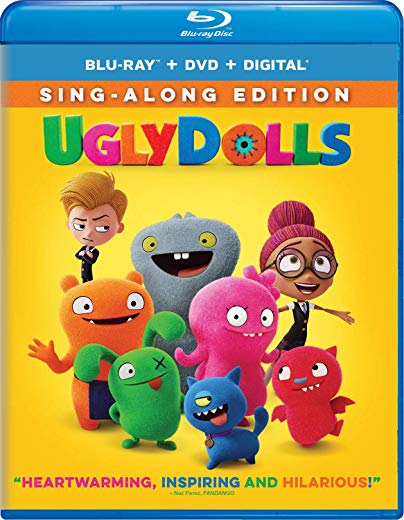 UGLYDOLLS
Rated G
An adorable animated adventure in which the free-spirited UglyDolls, lead by Moxie (Kelly Clarkson), journey beyond Uglyville to discover the town of Perfection. There they confront their desire to be loved and what it means to be different, ultimately realizing that being who you truly are is what matters most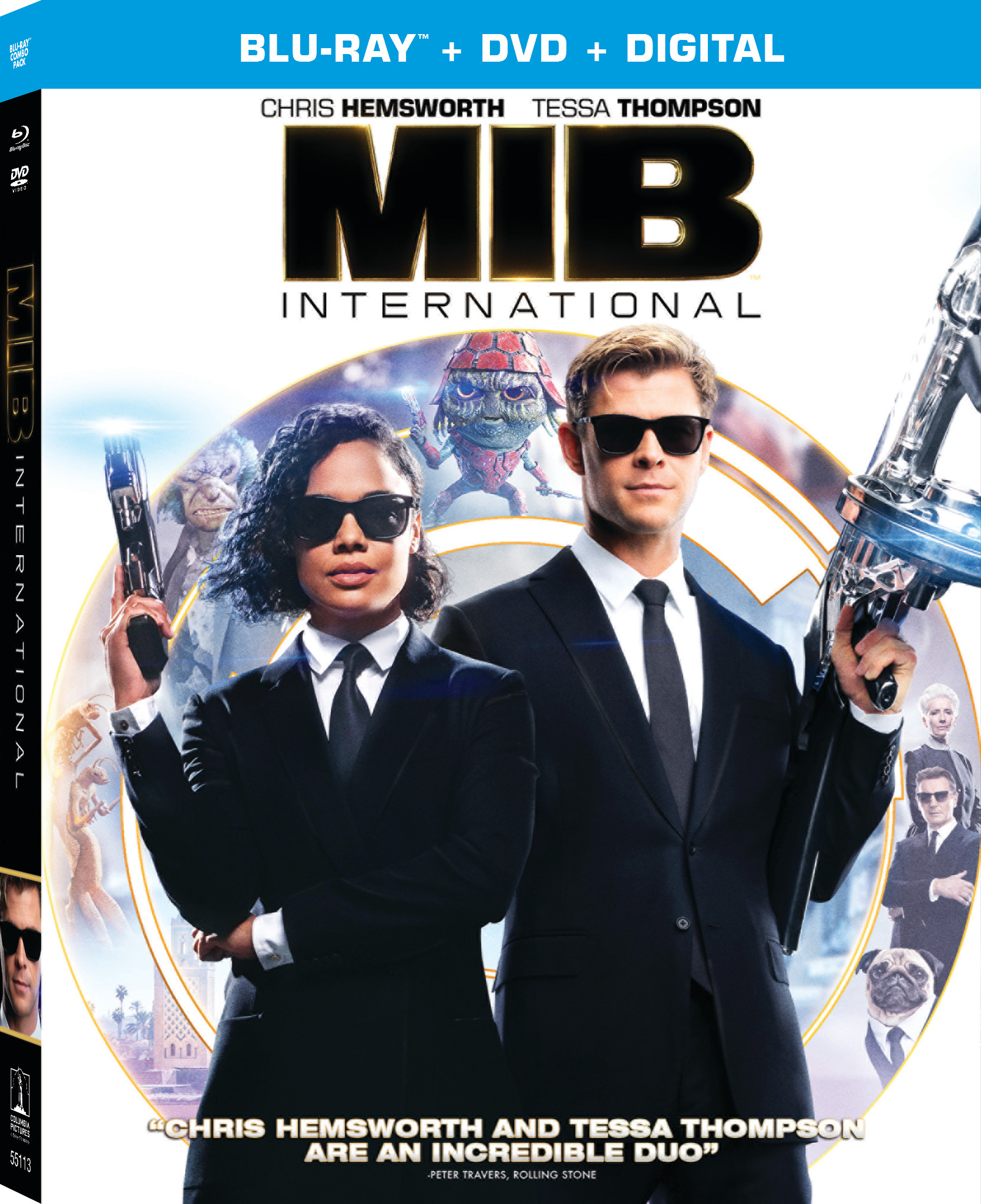 Men in Black: International
Rated PG-13
The Men in Black have always protected the Earth from the scum of the universe. In this new adventure, they tackle their biggest, most global threat to date: a mole in the Men in Black organization.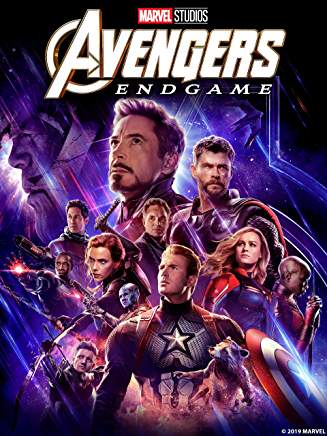 Avengers: Endgame
Rated PG-13
The fourth installment of the Avengers series is the once-in-a-lifetime culmination of 22 interconnected films and the climax
of an epic journey. Earth's heroes will finally understand how fragile our reality really is -- and the sacrifices that must be made to uphold it -- in a story of friendship, teamwork and setting aside differences to overcome an impossible obstacle.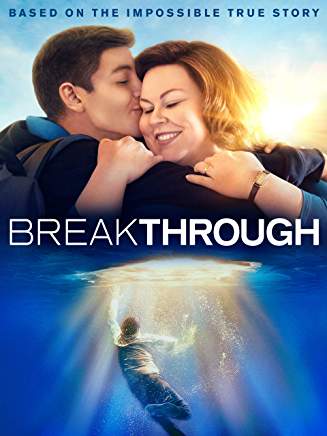 Breakthrough
Rated PG
When Joyce Smith's (Chrissy Metz) adopted son John (Marcel Ruiz) falls through an icy Missouri lake, all hope seems lost as John lies lifeless. In the face of every bleak medical case history and dire scientific prediction, Joyce's unwavering belief inspires her community to pray for John's recovery. Based on the incredible true story, it is an enthralling reminder that faith and love can create a mountain of hope, and sometimes even a miracle.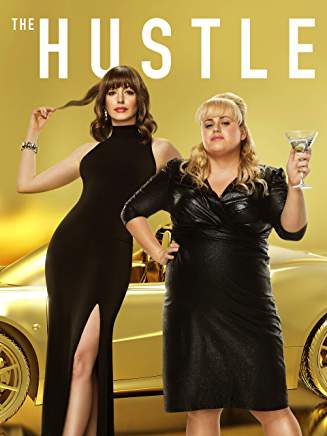 The Hustle
PG-13
Josephine Chesterfield (Hathaway) is a glamorous, seductive Brit who defrauds gullible wealthy men. Penny (Wilson) amasses wads of cash by ripping off her marks in neighborhood bars. Despite their different methods, both are masters of the art of the fleece so they con the men that have wronged them. A combustible combination as the pair of scammers pull out of the stops to swindle a naïve tech billionaire in this hilarious comedy.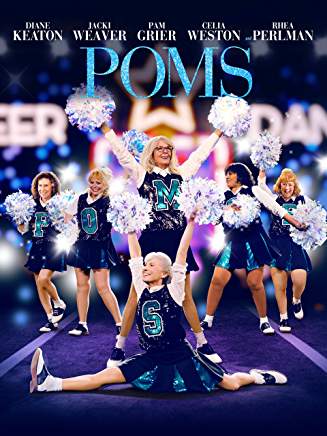 POMS
PG-13
The film follows a woman who revisits her passion for cheerleading, inspiring those around her to live life to the fullest. Full of humorous and empowering moments, POMS is an endearing comedy that will inspire audiences of all ages and have everyone cheering.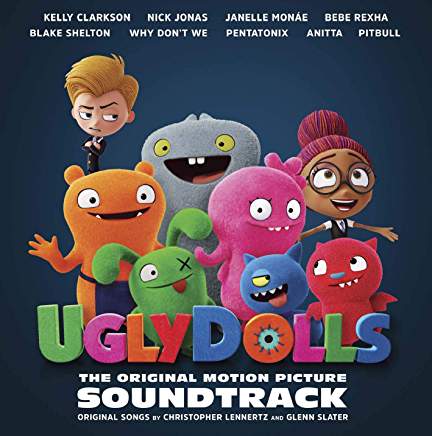 UGLYDOLLS Soundtrack
UGLYDOLLS showcases an all-star cast led by music superstars Kelly Clarkson, Nick Jonas, Janelle Monae, Blake Shelton and Pitbull which includes on the Blu-ray an all-new sing-along edition.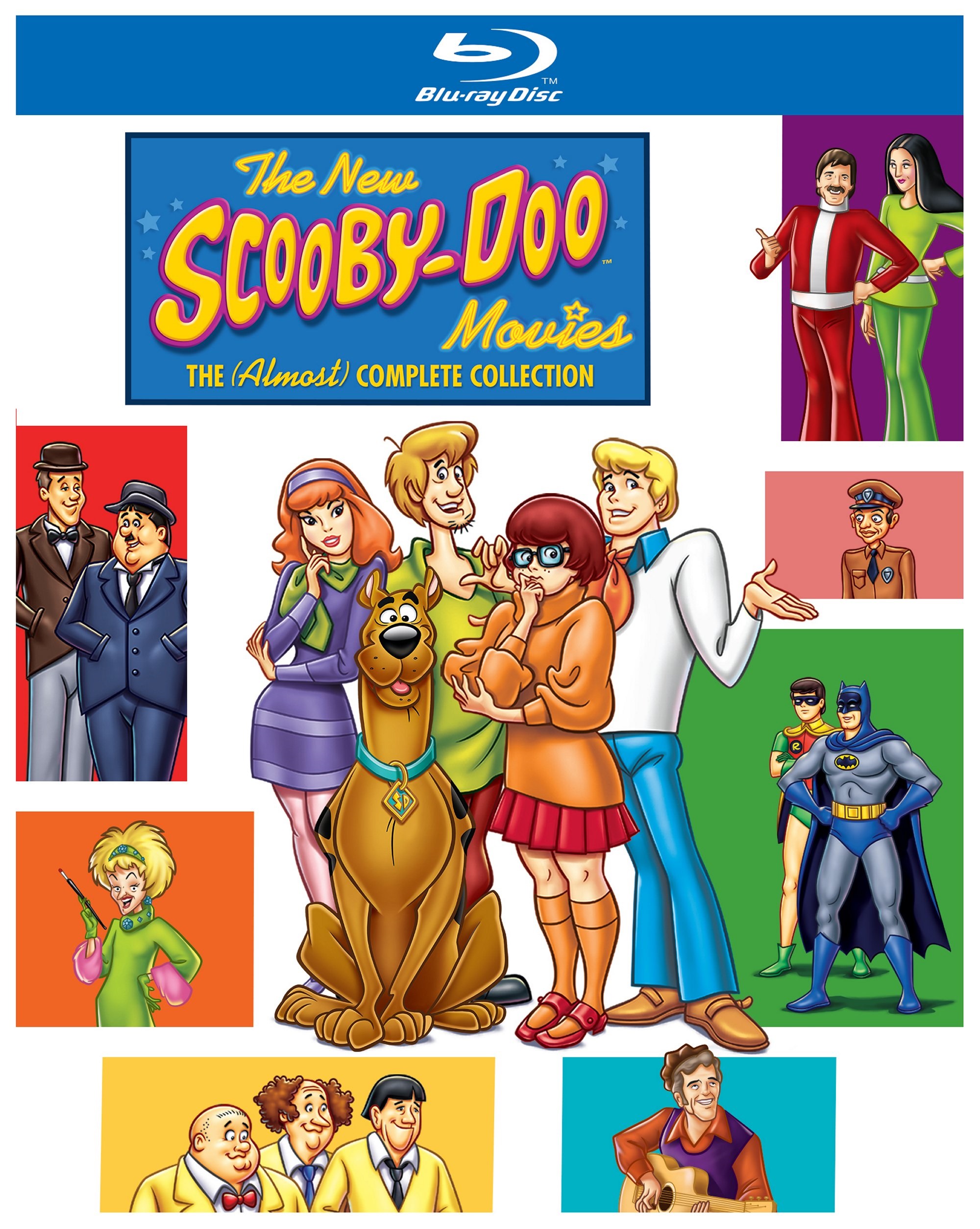 The New Scooby-Doo Movies: The (Almost) Complete Collection
That loveable Great Dane and the Mystery Inc. gang encounter some of pop culture's most legendary names, including Jonathan Winters, Dick Van Dyke, The Three Stooges, Cass Elliot of The Mamas & the Papas, Laurel & Hardy and many more, as they embark on their mystery-solving adventures. Includes 23 highly-entertaining episodes.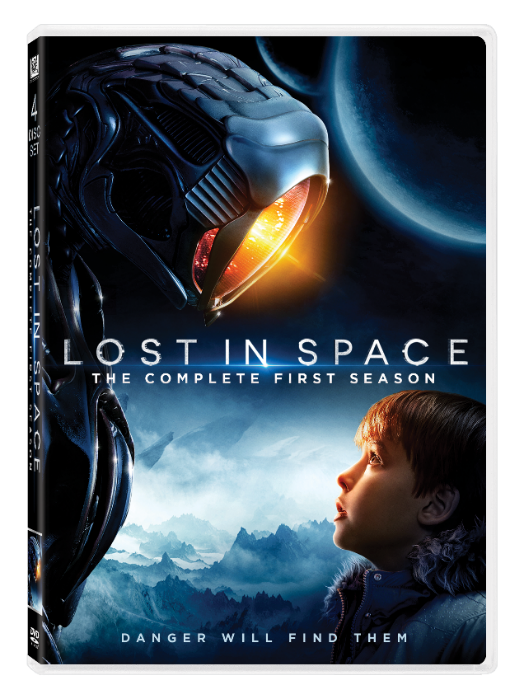 Lost In Space: The Complete First Season
Set thirty years in the future, this epic reimagining of the original family space adventure finds the Robinsons torn off course en route to what they hoped would be a fresh start on a distant space colony. Against all odds, but with endless hope and extensive training, the family bands together to survive on a dangerous alien planet.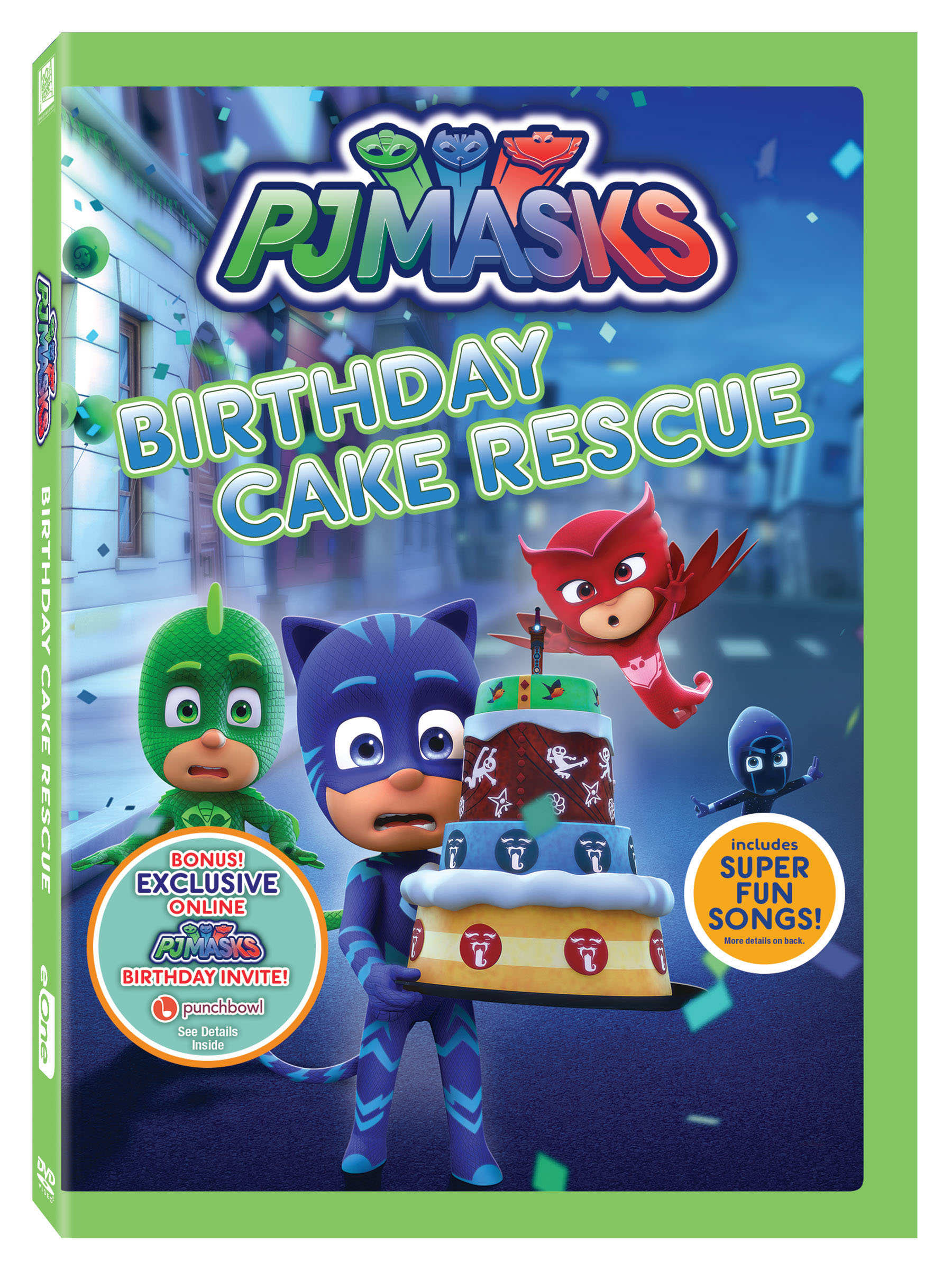 PJ MASKS: Birthday Cake Rescue
Join Catboy, Owlette and Gekko on their night time missions, into the night to save the day. It's Gekko's birthday and he's super excited for his lizard-themed party...until Night Ninja steals his lizard cake. Catboy has to save the party and learn what truly makes a birthday special. When Romeo steals the PJ Masks' super vehicles, Catboy doesn't think heroes should ride their bikes instead. It's too bad - because super cat speed on a bike could save the day.
The Kid Who Would Be King
Rated PG
Alex thinks he's just another nobody, getting bullied at school and told what to do by his teachers, until he stumbles upon the mythical Sword in the Stone, Excalibur. Now, with the help of the legendary wizard Merlin, he must unite his friends and school yard enemies into an allied band of knights to defeat the wicked enchantress Morgana. With the future at stake, Alex must become the great leader he never dreamed he could be and save the world.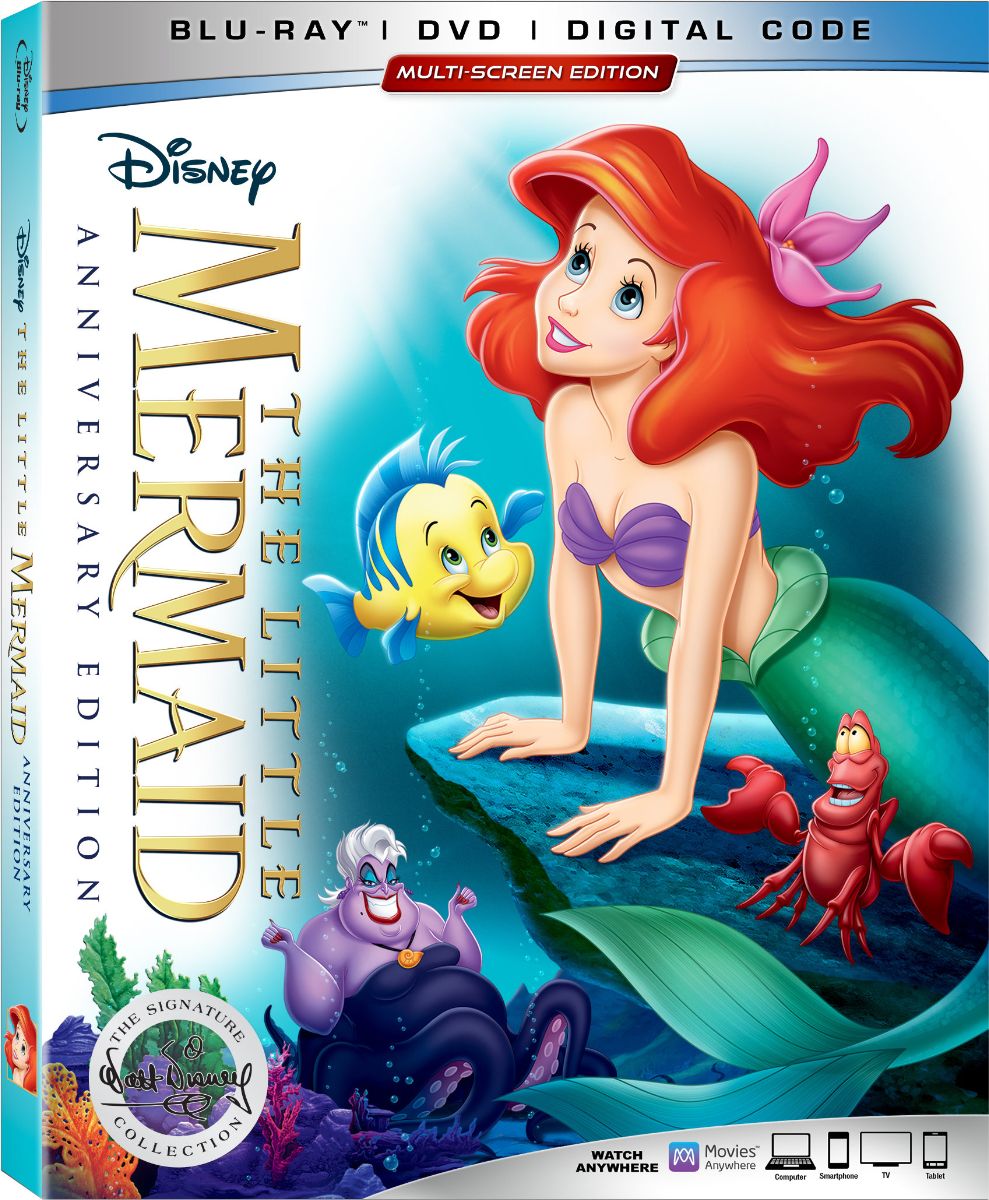 The Little Mermaid: Anniversary Edition
Rated PG
In honor of its 30th anniversary, two-time Academy Award-winner (Best Original Score and Best Original Song "Under the Sea," 1989) "The Little Mermaid," dives into the highly celebrated Walt Disney Signature Collection with all-new bonus features and a sing-along mode. The magical, musical tale of mermaid princess Ariel — along with loveable sidekicks Sebastian and Flounder, and the love-to-hate sea witch Ursula — is shore to make a splash with all generations.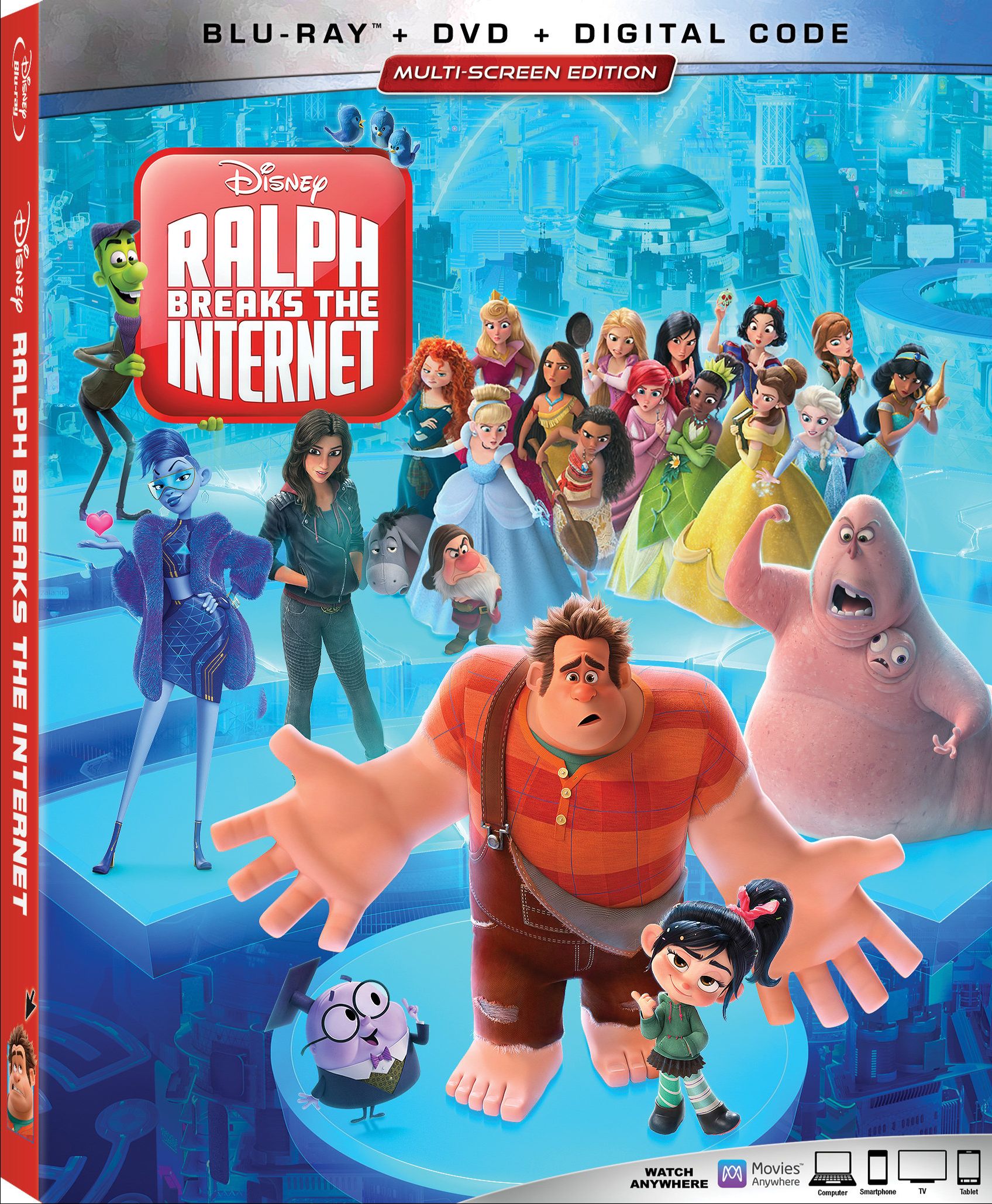 Ralph Breaks the Internet DVD
Rated PG
Ralph Breaks the Internet welcomes back Ralph and Vanellope. Lending a virtual hand is Shank, a tough-as-nails driver from a gritty online auto-racing game called Slaughter Race, a place Vanellope wholeheartedly embraces — so much so that Ralph worries he may lose the only friend he's ever had. Yesss, the head algorithm and the heart and soul of the trend-making site BuzzzTube, makes Ralph a viral sensation. KnowsMore — literally a know-it-all — runs a search bar and helps Ralph and Vanellope on their quest.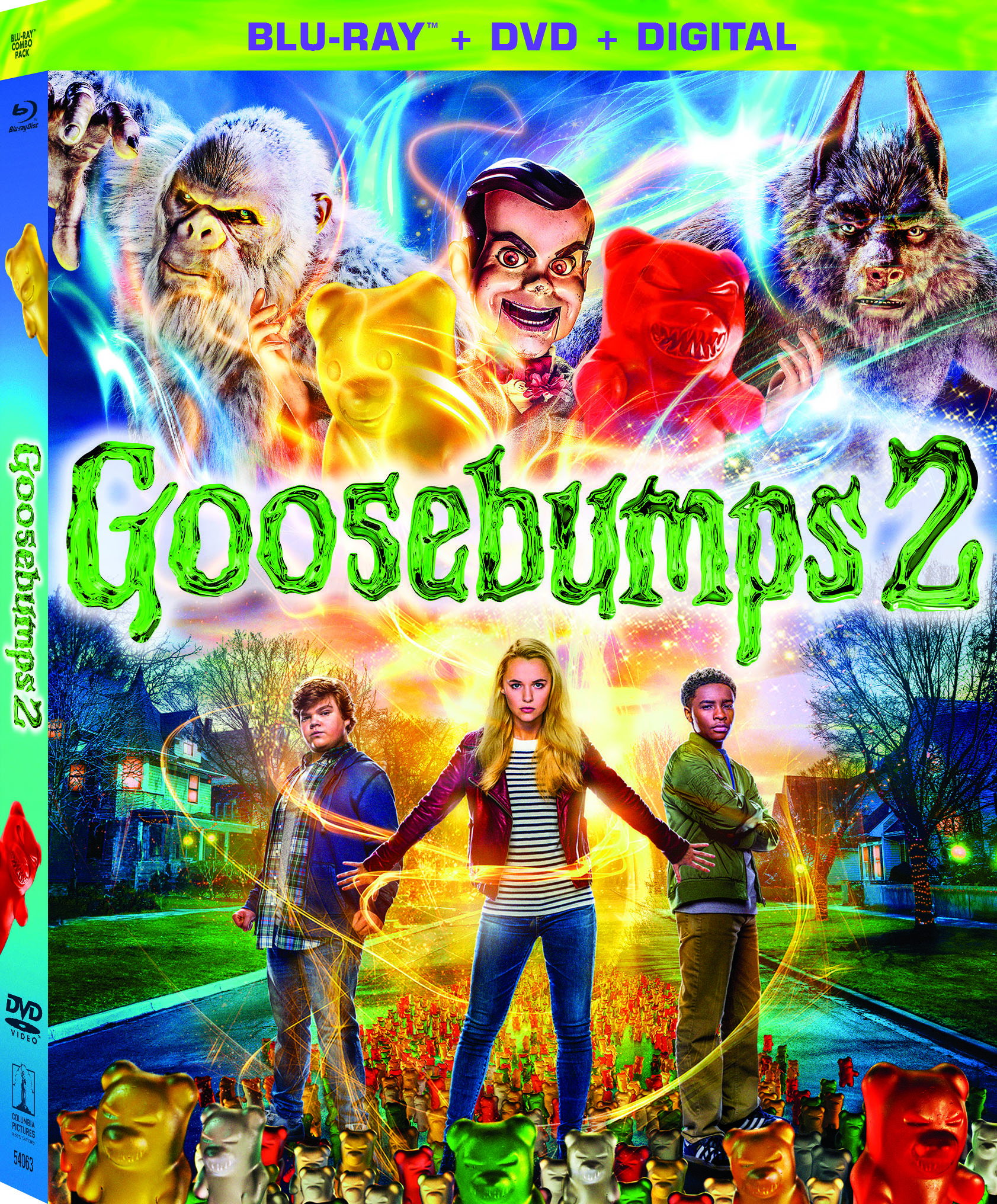 Goosebumps 2
Rated PG
Be careful what you wish for. With their after school junk business, best friends Sonny and Sam hope to find treasure in other people's trash. But when cleaning out the old Stine house, they open a locked book that frees a supernatural nightmare-Slappy! Now, with the help of Sonny's sister Sarah, they're in a race against time to get the sinister dummy and all the creatures he's brought to life back into the pages before he unleashes total pandemonium.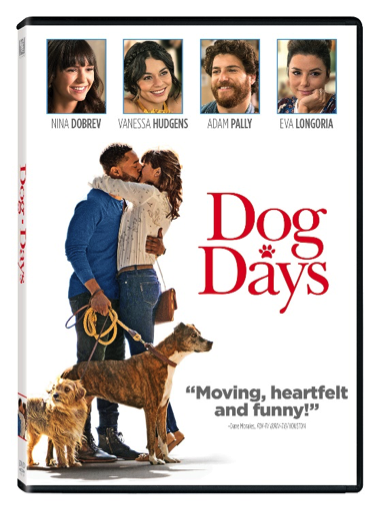 Dog Days
Rated PG
You'll fall head over paws in love when the lives of a group of strangers intertwine in this sweet and lovable film. When a barista finds a stray Chihuahua, she learns that a love struck customer heads a rescue agency. Meanwhile, a widower's pug changes life for its adoptive parents, pups help a newscaster cope with her co-host, and a slacker musician reluctantly pet-sits his sister's scruffy Labradoodle. With its irresistible cast and satisfying story of love and face laps, Dog Days is one hilarious romp in the park.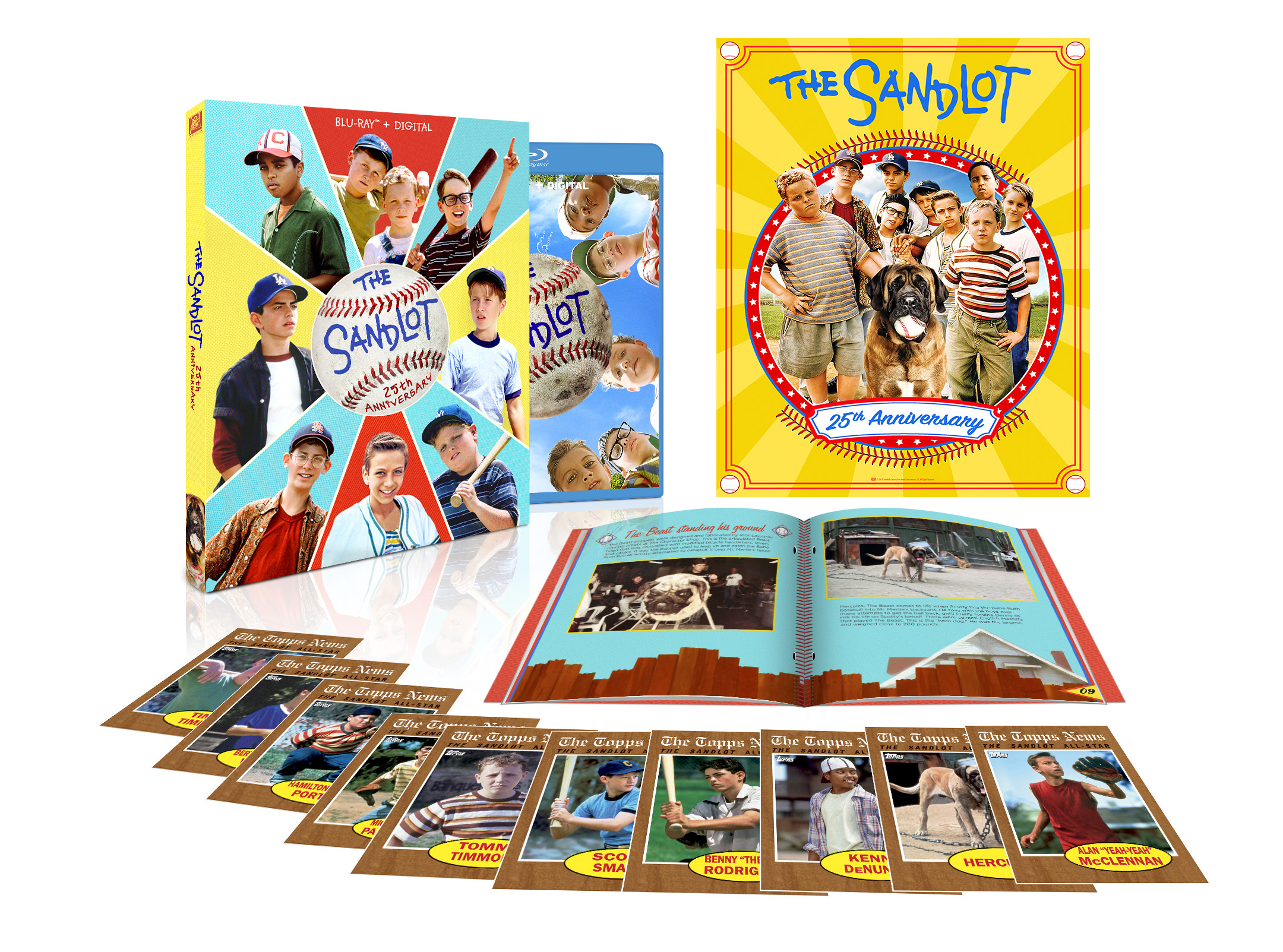 The Sandlot 25th Anniversary Edition
In this beloved family favorite, it'sthe early 1960s and fifth-grader Scotty Smalls has just moved into town with his folks. Kids call him a dork-he can't even throw a baseball! But that changes when the leader of the neighborhood gang recruits him to play on the nearby sandlot field. It's the beginning of a magical summer of baseball, wild adventures, first kisses and fearsome confrontations with the dreaded beast and its owner who live behind the left field fence. Soon nine boys have become best friends, Scotty is part of a team, and their leader has become a local legend in this hilarious and warmhearted comedy.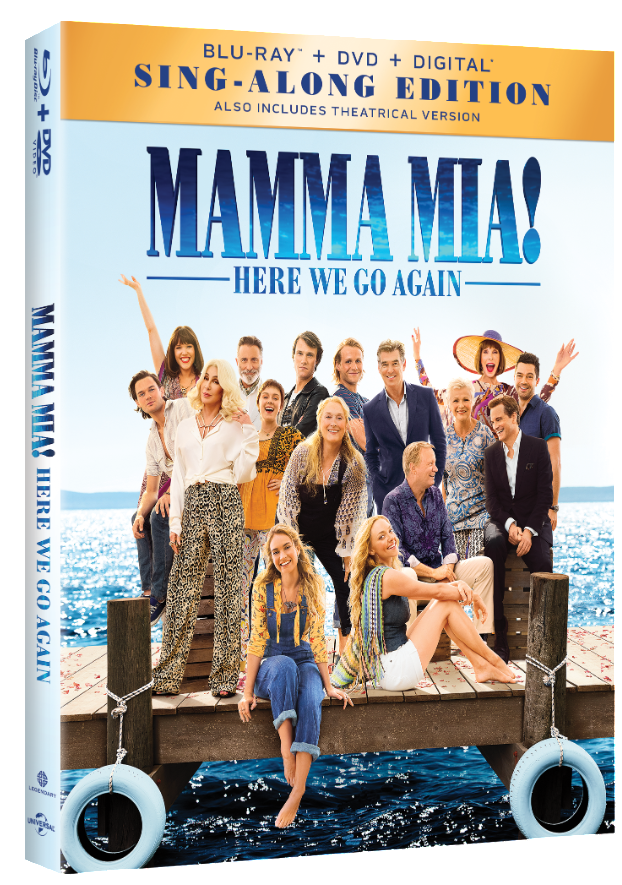 Mamma Mia! Here We Go Again
PG-13
Mamma Mia! Here We Go Again invites you to return to the magical Greek island of Kalokairi to continue the story's emotional journey of family and friendship whilst discovering just how those life-changing relationships were formed and includes hit songs such as When I Kissed The Teacher, Fernando and Dancing Queen.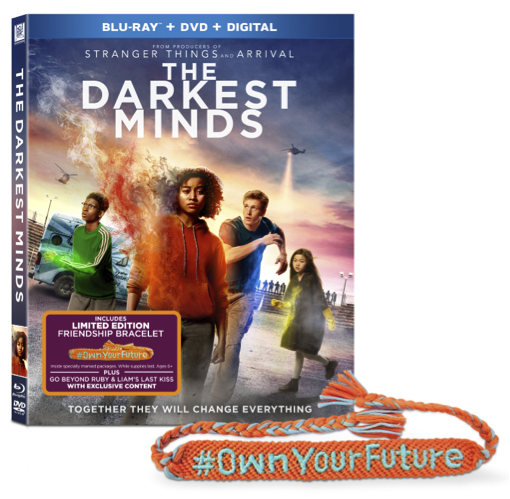 The Darkest Minds
Rated PG-13
From producers of Stranger Things comes an empowering tale of teens who mysteriously develop new abilities and are declared a threat by the government. Ruby, one of the most powerful young people anyone has encountered, escapes and joins a group of runaway teens seeking safe haven. Soon, this newfound family realizes that collective power is needed to take back control of their fate and save future generations.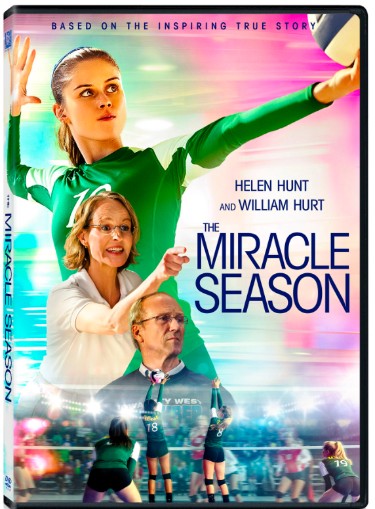 The Miracle Season
Rated PG
Helen Hunt and William Hurt star in this triumphant film based on the inspiring true story of the Iowa City West High School girls' volleyball team. After the tragic death of their star player, Caroline "Line" Found (Danika Yarosh), the team must band together under the guidance of their tough-love coach (Hunt) and Caroline's iron-willed father (Hurt) in hopes of winning the state championship. Together they regain their strength and spirit in order to "Live Like Line!"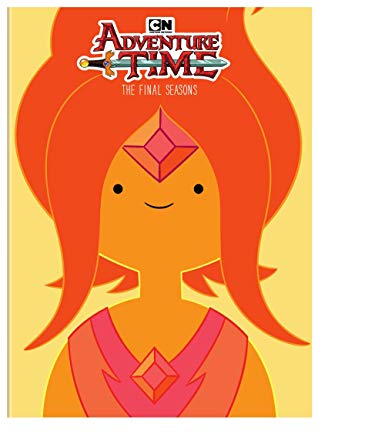 Adventure Time: The Final Seasons (8, 9, 10) DVD Set
Adventure Time features unlikely heroes Finn and Jake, buddies who traverse the mystical Land of Ooo and encounter its colorful inhabitants. The best of friends, our heroes always find themselves in the middle of heart-pounding escapades. Finn, a silly kid with an awesome hat and Jake, a brassy dog with a big kind heart, depend on each other through thick and thin.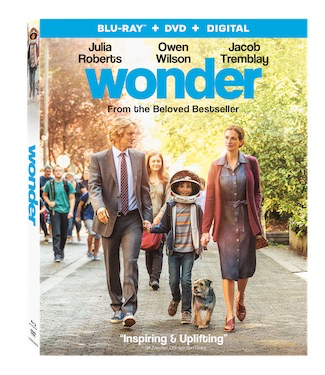 Wonder
Rated PG
Wonder follows the inspiring story of the Pullman family, whose youngest child, Auggie, is a boy born with facial differences. When Auggie enters mainstream elementary school for the first time, his extraordinary journey unites his family, his school, and his community, and proves that you can't blend in when you were born to stand out.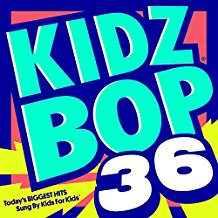 Kidz Bop 36
KidzBop.com
Today's biggest hits sung by kids for kids. Includes Feels, Believer, Attention, Malibu and many more.
Updated: June 2019