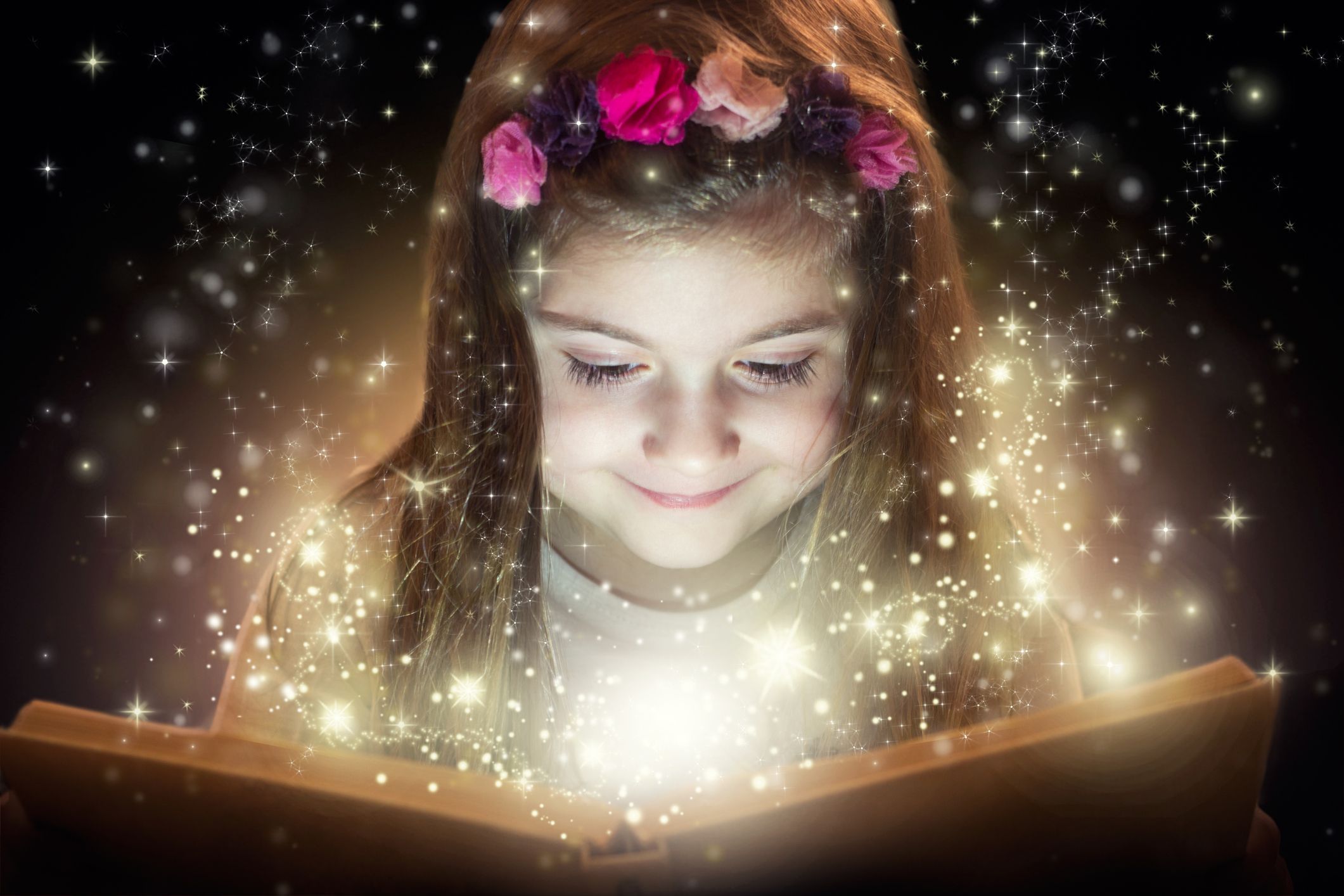 Gift Books! From iconic Star Wars and Superheroes to Sherlock Holmes and National Geographic, here are gift books to suit almost any taste. Give the gift of literacy this season.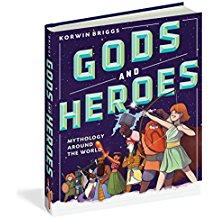 Gods and Heroes: Mythology Around the World by Korwin Briggs
$19.95; Workman.com
Shares mythology in a fresh, modern package, capturing kids' attention with illustration-packed pages, engaging stories, fun facts, and a big dose of humor. It's perfect for anyone whose appetite for mythical storytelling was whetted by classics like D'Aulaires' Book of Greek Myths or new blockbusters like the Percy Jackson & the Olympians series.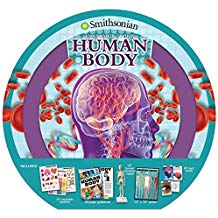 Smithsonian Exploration Station Human Body
$21.99; SilverDolphinBooks.com
Discover what makes your blood pump and your muscles stretch in this hands-on learning experience. With fascinating facts, full-color photographs, a plastic model skeleton, and 25 fact cards, this is a fun, engaging way to learn about the inner workings of the complex systems that make the human body.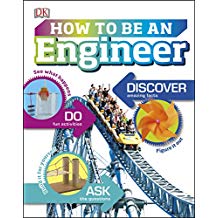 How to Be An Engineer
$19.99; DK.com
The engaging projects in this book will encourage kids to investigate using items from around the house. Build a robot arm out of rulers; learn about jet propulsion with balloons; crush toilet-paper rolls to explore materials; and much more. Read about how engineers use STEAM subjects and their imaginations to think critically and solve problems.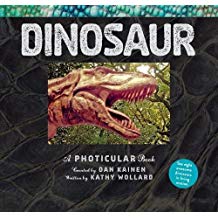 Dinosaur: A Photicular Book
$25.95; Workman.com
Dinosaur brings these legendary, long-extinct creatures to life. Flipping through these pages transports readers to Earth's distant past. Each image delivers a rich, immersive visual experience. There's a herd of giant sauroposeidons, with their impossibly long necks, lumbering across the sun-drenched plains, a threatened velociraptor waving its wildly feathered arms, and more.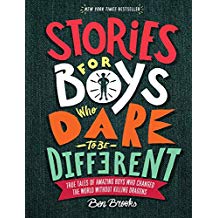 Stories for Boys Who Dare to be Different by Ben Brooks
$16.99; RunningPress.com
Offers a welcome alternative narrative: one that celebrates introverts and innovators, sensitivity and resilience, individuality and expression. It's an accessible compilation of 75 famous and not-so-famous men from the past to the present day, every single one of them a rule-breaker and stereotype-smasher in his own way. Entries include Frank Ocean, Salvador Dali, Beethoven, Barack Obama, Ai Weiwei, Jesse Owens, and so many more-heroes from all walks of life and from all over the world.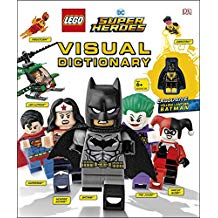 LEGO Super Heroes Visual Dictionary
$21.99; DK.com
Explore every detail of LEGO Batman's Batcave, look around Wonder Woman's Invisible Jet, examine Lex Luthor's awesome mech and find out about all the LEGO DC Super Heroes minifigures' weapons and gadgets.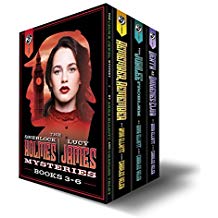 The Sherlock Holmes and Lucy James Mystery Series
SherlockandLucy.com
Holmes is the father of Lucy James -- an independent, modern-minded American actress living in Victorian London who inherited her father's intelligence and detective skills. Each book centers on Sherlock and Lucy as they collaborate on solving a crime, and features clean language, non-violent scenarios, and imaginative mysteries.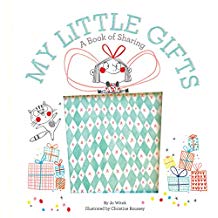 My Little Gifts: A Book of Sharing
$16.99; Abramsappleseed.com
There are many types of gifts. You can give a big, shiny, wrapped gift on Christmas morning, but you can also give the gifts of your help or your time. You can bake a cake for your parents or share what you learned in school with your little sister. You can help a friend unravel a knotty bracelet or smile at a stranger who looks sad. With a spirit of generosity, you'll find you have many gifts to give to the world—and that giving can be even more fulfilling than receiving.
Why Not? Over 1,111 Answers to Everything by National Geographic
19.99; Natgeokids.com
Jam-packed with thousands of fascinating facts and interesting info. Delivers more than 1,111 awesome answers, brain-bending breakdowns, and epic explanations to all kinds of burning questions about how the world works. With hundreds of topics ranging from silly to serious, we've got the expert information in a fun Q&A format that will keep kids digging for answers. Answers include all kinds of fascinating extra info like top 10 lists, weird-but-true facts, explorer profiles, and cool activities. Now, go stump your parents!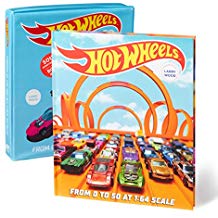 Hot Wheels 50th Anniversary Book: From 0 to 50 at 1:64 Scale by Larry Wood
$40; Amazon.com
Shares the inspiring journey of the die-cast vehicles that started out as a new twist on toy cars and became a worldwide phenomenon. Officially licensed with Mattel, this in-depth retrospective reveals what makes these cars unique, how the models are designed, and all the work that goes into the play to ensure Hot Wheels maintain their position as the greatest toy cars ever made.
The Kairos Novels by Madeline Le'Engle
$80; loa.org
A Wrinkle in Time was only the beginning: rediscover an American classic with all seven of its sequels (A Wind in the Door, A Swiftly Tilting Planet, Many Waters, The Arm of the Starfish, Dragons in the Waters, A House Like a Lotus, An Acceptable Time) in this deluxe, two-volume collector's edition boxed set. Madeleine L'Engle's iconic classic A Wrinkle in Time, one of the most beloved and influential novels for young readers ever written, is presented with all seven of its sequels--what L'Engle called the Kairos (or "cosmic time") novels--in a deluxe two-volume boxed set.
Star Wars Millennium Falcon: A 3D Owner's Guide
$24.99; QuartoKnows.com
Explore the notorious Millennium Falcon layer by layer, modification by modification, and spec by spec in awesome detail. This 3D Owner's Guide provides a pilot's insight into every facet of the infamous Millennium Falcon, from its compliment of armaments and defenses, to the life support and propulsion. Each page is die-cut so they fit together to create a three-dimensional model of the fastest ship in the galaxy embedded within the book.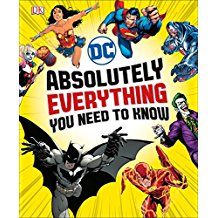 DC Comics Absolutely Everything You Need to Know
$19.99; DK.com
Fast facts, incredible info, and tantalizing trivia about the heroes and villains of the whole DC Comics Universe. Get the lowdown on everyone's favorite DC Comics Super Heroes and Super-Villains, including Superman, Batman, Wonder Woman, The Flash, Green Lantern, Aquaman, and The Joker.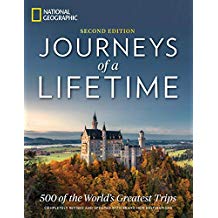 Journeys of a Lifetime: 500 of the World's Greatest Trips by National Geographic
$40; NationalGeographic.com
Featuring 120 new destinations, this travel guide reveals 500 celebrated and lesser-known destinations around the globe, from ocean cruises in Antarctica to horse treks in the Andes. Spans the globe to highlight the best of the world's most celebrated and lesser-known sojourns. Each chapter features stunning photography, full-color maps, and practical tips, including how to get there, when to visit, and how to make the most of your journey. Informative and inspiring, this luxurious volume is a lifelong resource that readers will treasure for years to come.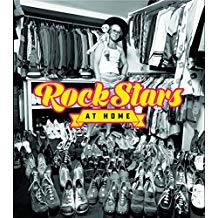 Rock Stars at Home
$24.99; ApolloPublishers.com
You can tell a lot about people from the way they live, and rock stars are no exception. From Graceland to Neverland, private planes to island hideaways, rock stars always live large and the upcoming release, Rock Stars at Home takes readers on a private tour inside the houses, pools, planes, music rooms, playgrounds, and more of the biggest names in rock and pop and some of the most extravagant homes ever seen.
Published: November 2018