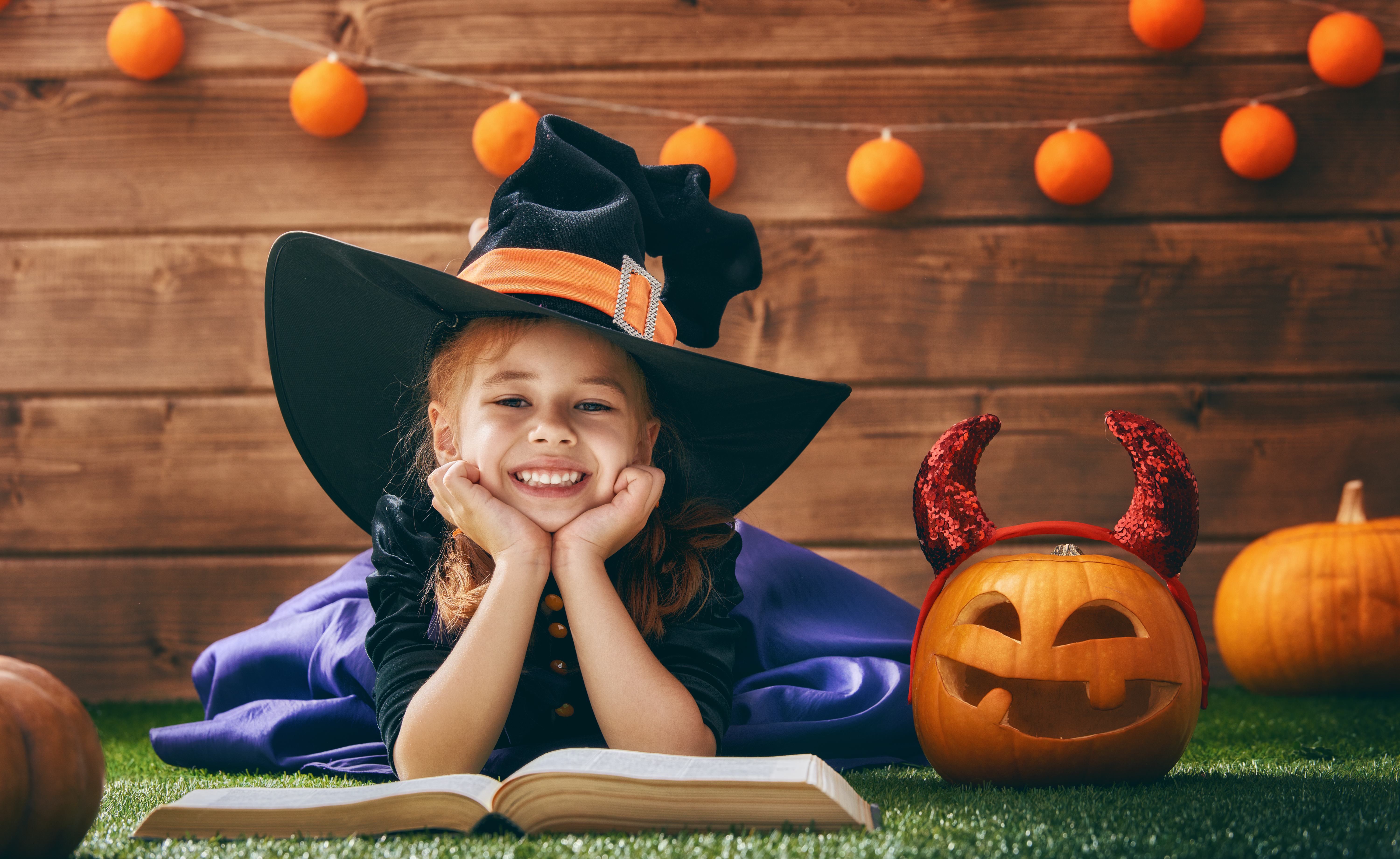 Books that celebrate Halloween! Fun books for your little princess, ghost or goblin.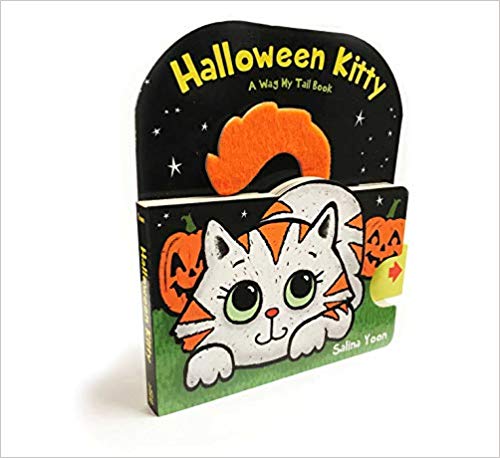 Halloween Kitty: A Wag My Tail Book by Salina Yoon
$7.99; SimonandSchuster.com/kids
Local San Diego author, Salina Yoon, offers an interactive board book just in time for Halloween! A cute kitten with a very twitchy tail is looking for a friend to trick-or-treat with. Will Kitty find someone to play with on her favorite night of the year? Toddlers will love helping Kitty wag her tail when she meets new friends. With a sturdy pull-tab that wags Kitty's tail, this interactive book is perfect for Halloween.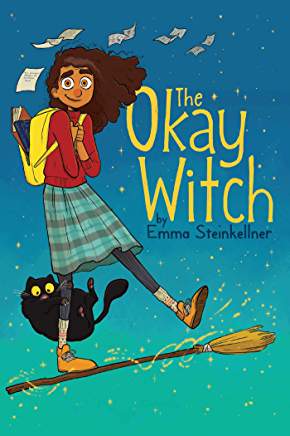 The Okay Witch by Emma Steinkellner
$12.99; Amazon.com
Magic is harder than it looks. Thirteen-year-old Moth Hush loves all things witchy. But she's about to discover that witches aren't just the stuff of movies, books, and spooky stories. When some eighth-grade bullies try to ruin her Halloween, something really strange happens. It turns out that Founder's Bluff, Massachusetts, has a centuries-old history of witch drama. And, surprise: Moth's family is at the center of it all.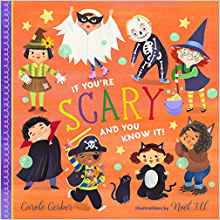 If You're Scary and You Know It by Carole Gerber
$9.99; Familius.com
Set to the tune of "If You're Happy and You Know It," this festive holiday book is perfect for all of the boys and gouls roaming around on Halloween night. Ghosts moan and groan,while pirates yo ho! If You're Scary And You Know It! is sure to be a Halloween hit.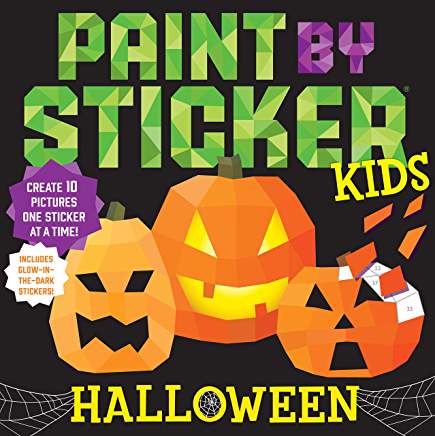 Paint by Sticker Kids: Halloween
$9.95; Workman.com
Includes everything kids need to create ten vibrant images, including jack-o-lanterns, a haunted house, a mummy, and a pair of friendly ghosts. Create ten sticker paintings on sturdy card stock. Plus, all the pages are perforated—making it easy to tear out each finished work to frame and share.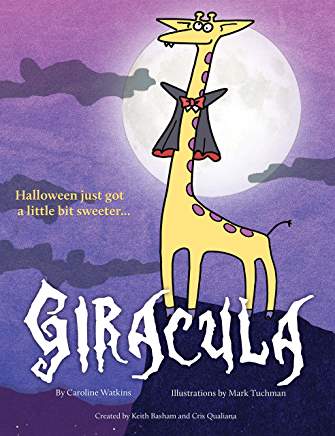 Giracula by Caroline Watkins
$16.95; WunderMill.com
Grab your fangs and go batty with Giracula, a long-necked vampire with a love of dessert. Just in time for the spookiest season comes the story of how an unexpected bite led to a string of bakery crimes. Hide your pies, tarts, and cakes because this vampire has a taste for treats. Halloween just got a little bit sweeter.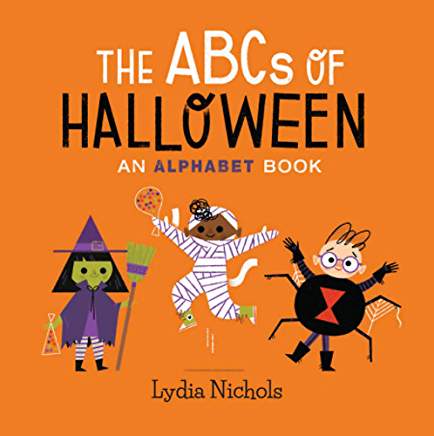 The ABCs of Halloween: An Alphabet Book by Lydia Nichols
$8.99; RunningPress.com
A is for Astronaut, M is for Mummy, S is for Spider, and Z is for Zebra. Learn your ABCs with a cast of spooky and silly Halloween characters in this delightful early concept board book. With Lydia Nichol's fresh yet retro style illustrations, this board book is sure to be the perfect gift for your young trick-or-treaters this Halloween.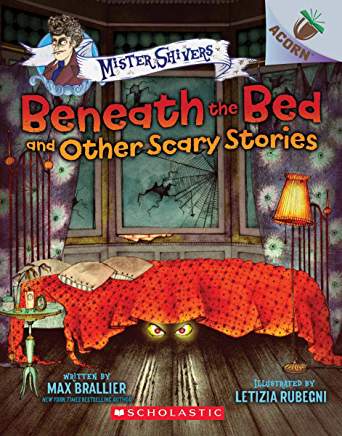 Mister Shivers Beneath the Bed and Other Scary Stories by Max Brallier
$4.99; Scholastic.com
What is hiding under the bed? What is scratching at the window? Five spine-chilling stories will have beginning readers everywhere begging to stay up late to read (with the light on!). With authentically scary, easy-to-read text and creepy, full-color artwork throughout, this book is perfect for young children who crave lite scares.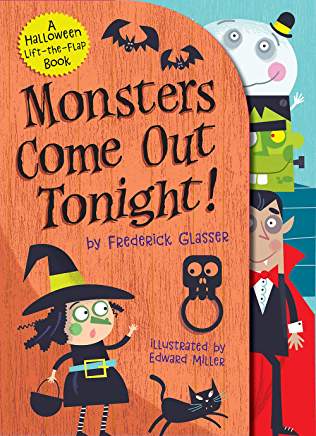 Monsters Come Out Tonight! by Frederick Glasser
$8.99; AbramsAppleseed.com
All of the monsters are getting ready for the big Halloween bash in this rhyming board book. Lift the flaps to reveal Dracula brushing his fangs, witches combing their hair, and more silly surprises. Quirky illustrations hold plenty of details that will be sure to tickle readers' funny bones and get them in the Halloween spirit.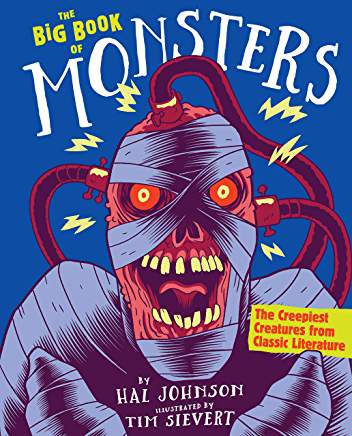 The Big Book of Monsters by Hal Johnson
$16.95; Workman.com
Meet the monsters in this who's who of the baddest of the bad. Drawn from the pages of classic books and tales as old as time, this frightfully exciting collection features 25 of the creepiest creatures ever imagined, from witches and werewolves to dragons and ghosts. Every monster is brought to life in a full-size full-color portrait that captures the essence of the beast, and in lively text that recounts the monster's spine-tingling story.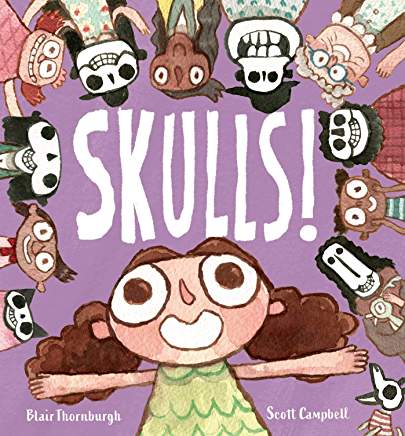 Skulls! by Blair Thornburgh
$17.99; Simonandschuster.com
This smart, skull-positive story cheerfully dispels any fears kids might have about their skeletons, flipping our view of skulls from a spooky symbol to a fascinating, cool, and crucial part of our bodies.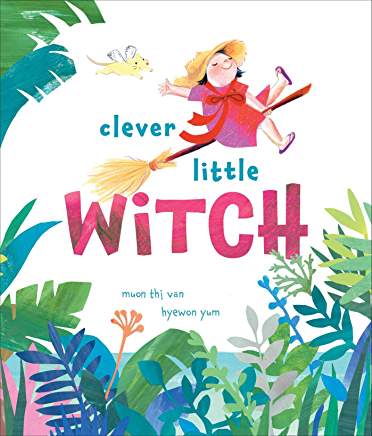 Clever Little Witch by Muon Thi Van
$17.99; Simonandschuster.com
Little Linh is the cleverest little witch on Mãi Mãi island. She has everything she could need: a trusty broomstick, a powerful spell book, and a magical pet mouse. She also has a new brother named Baby Phu, and she does not like him one bit. He crashes her broomstick, eats pages out of her spell book, and keeps her up all night. Little Linh tried giving Baby Phu away, but nobody will take him, not even the Orphanage for Lost and Magical Creatures.So, she'll just have to try something else…like turning him into a goldfish. The only problem is, Baby Phu ate the second half of the spell. Still, there's a reason Little Linh is the cleverest little witch. She can guess the second half of the spell…but it might take a few tries.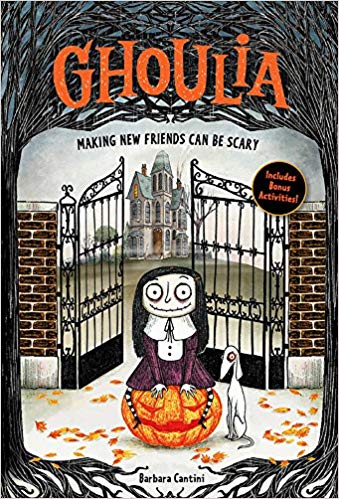 Ghoulia: Making New Friends Can Be Scary by Barbara Cantini
$9.99; AbramsBooks.com
Ghoulia lives in Crumbling Manor with her Auntie Departed and spends most of her time playing with Tragedy, her beloved albino greyhound. But things aren't as easy as they seem for this little zombie girl—all she wants is a real friend. She tries to venture past the manor's walls, but she can't hide her pale green skin or the deep purple circles under her eyes. The other children will be afraid of her, and no one will want to be her friend. But when Halloween rolls around, Ghoulia hatches a brilliant plan. All the other, ordinary children will be dressed up like monsters, so Ghoulia can go out into the town and be entirely herself. In the end, all the kids realize that Ghoulia is (almost) just like them and learn that friendship can come in many forms.
Published: September 2019