We teamed up with others in the community to create a new digital guide that has essential, up-to-date information for first-time parents and must-have resources for those who are expecting the second (or third) time around. This unique bundle includes advice from local, experienced parents on topics such as breastfeeding, sleep strategies, potty training, nutrition and how to prepare toddlers for preschool.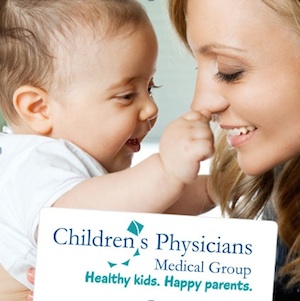 Children's Physicians Medical Group
www.cpmgsandiego.com
We're proud to provide San Diego County and Southern Riverside the only integrated pediatric network of primary care, specialty care and hospital services, as a part of Rady Children's Health Network.
Gymboree
www.gymboreeclasses.com
Discover a World Of Learning Through Play! Our classes give kids their best start. Ages newborn to 5 years. Join our Community of new families. Gain insight from dedicated teachers. Learn how to best engage your child in class and at home. PLAY. LAUGH. GROW. TOGETHER.
UC San Diego Health
getbettercarenow.com