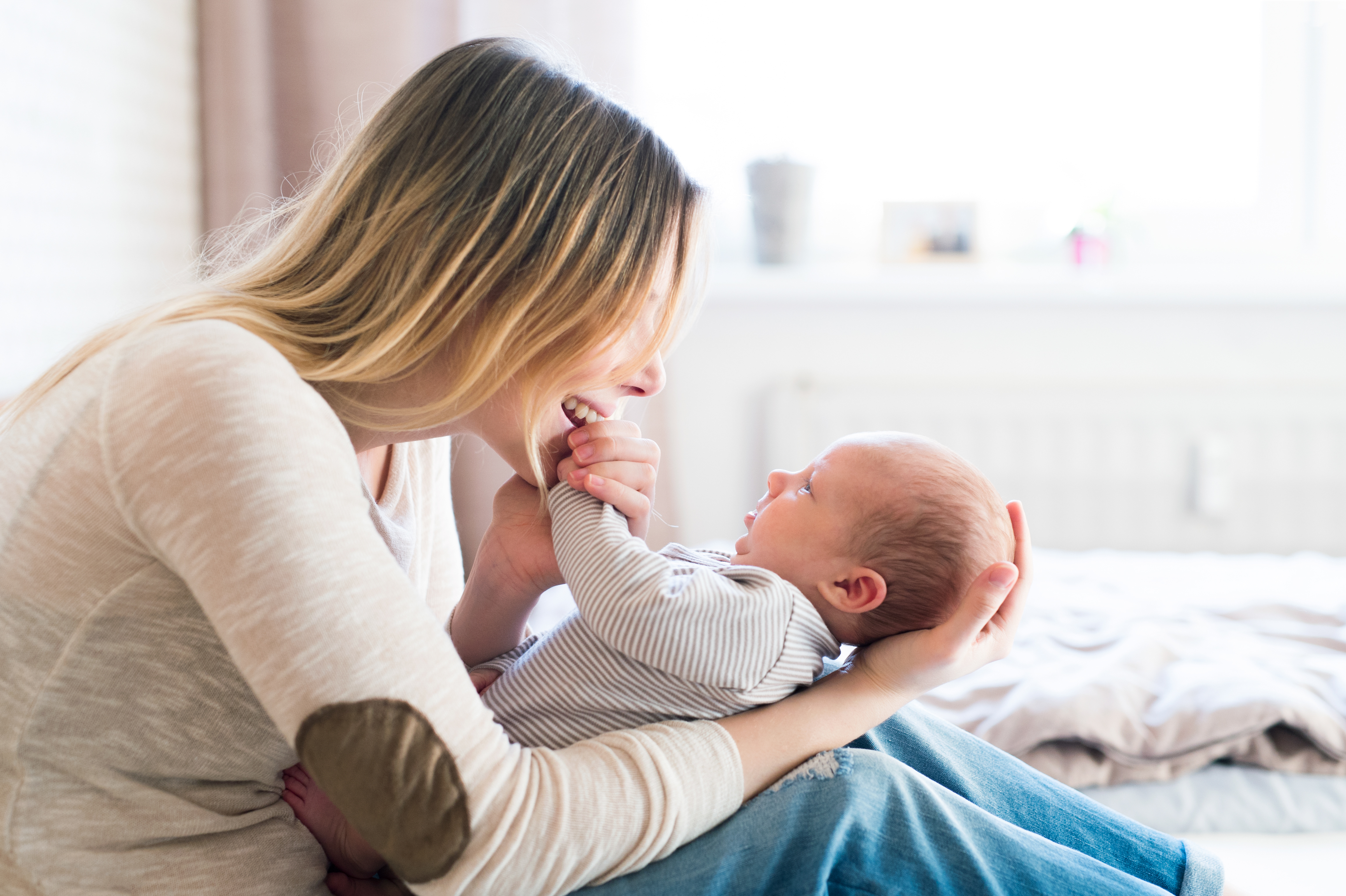 Baby Product Review. New parents can choose from a variety of products that can make every day with that bundle of joy just a little easier.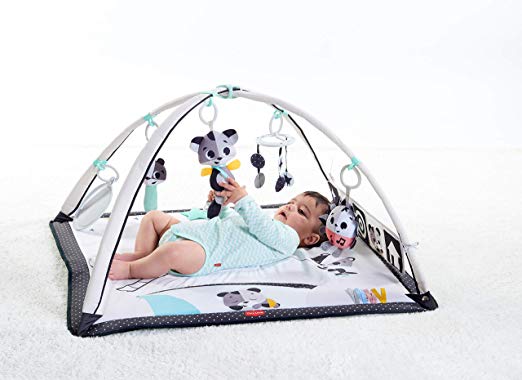 Tiny Love Black & White Gymini Deluxe Infant Activity Play Mat, Magical Tales
$47.99; Amazon.com
The contrasting black and white design provides the perfect visual stimulation for young babies. Its various textures, sounds and features provide ongoing auditory and tactile stimulation. Develop gross and fine motor skills; visual, auditory and tactile senses; language, communication, cognition and EQ. Adjust the arches to create the open arches mode, which offers the ultimate tummy time experience, boosting baby's physical and mental development.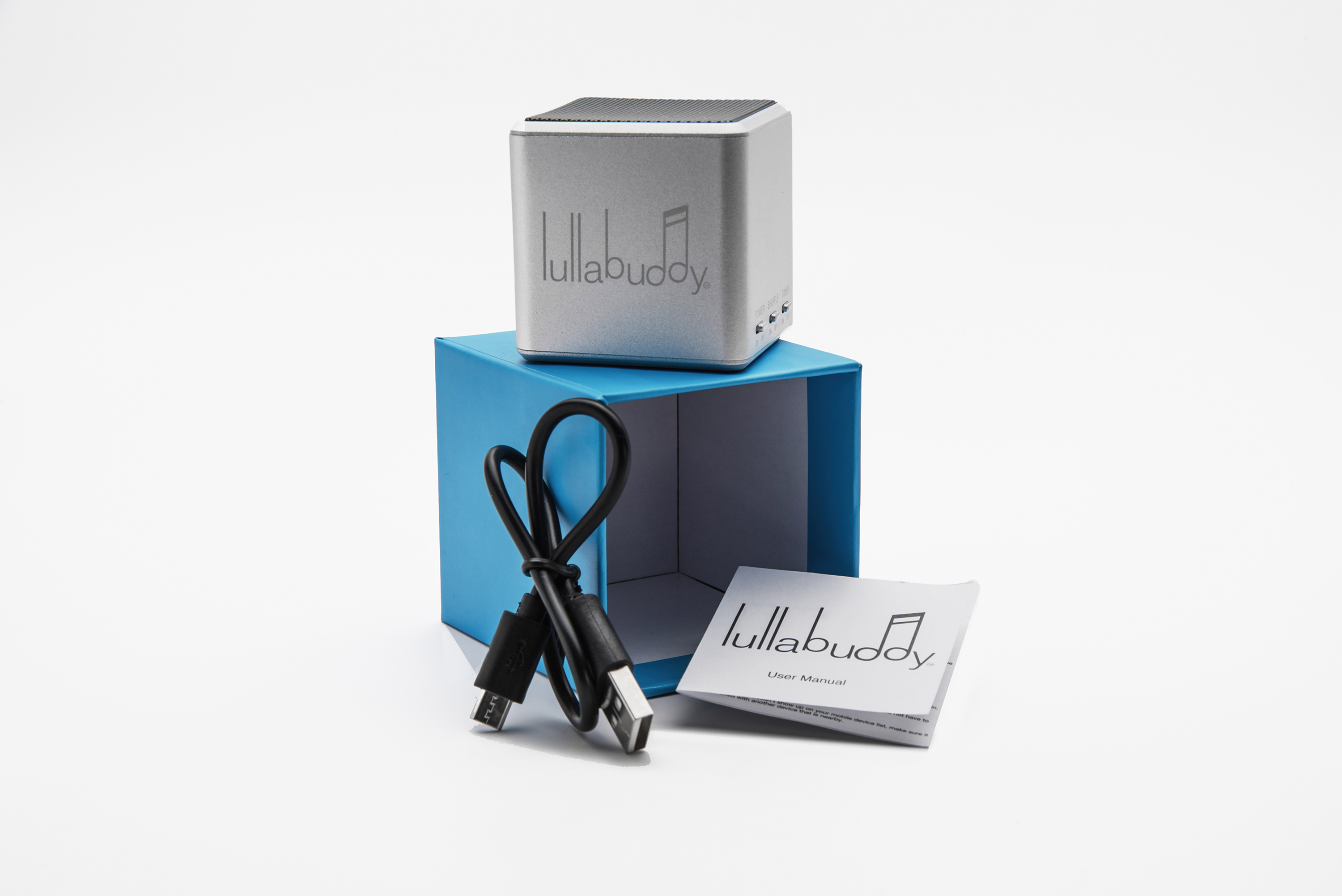 Lullabuddy Speaker
$60; Lullabuddy.com
Requires no Internet, no downloading and can play for up to 18 hours when fully charged or continuously when plugged in. Lullabuddy has a shuffle setting and a one-hour timer. It is Bluetooth enabled to play music from other devices. With a push of a button, two hours of lush pre-loaded lullabies — sung by recording artist Mae Robertson — quickly soothe tiny tots and their caregivers. Lullabuddy is small enough to pop in a diaper bag or tuck into a stroller pocket to calm on demand.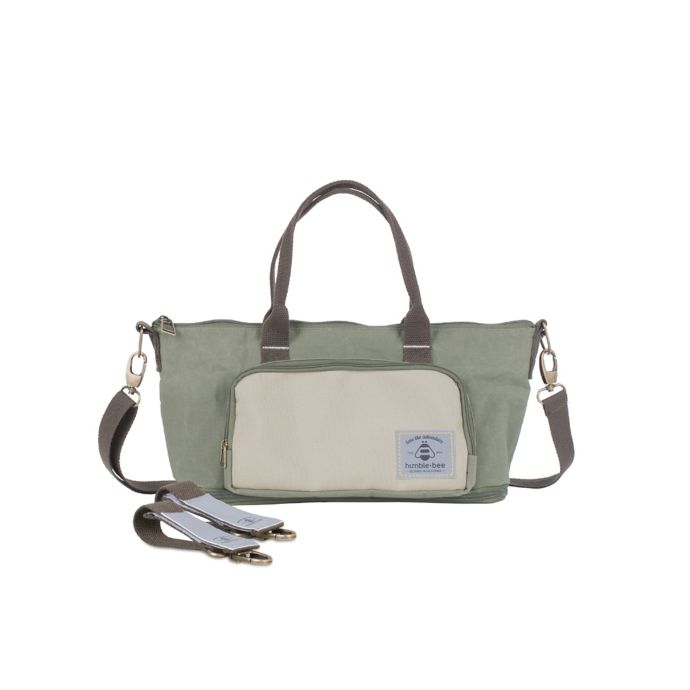 Humble-Bee Mini Charm Diaper Purse/Stroller Organizer
$39.99; BuyBuyBaby.com
Comes with a removable adjustable shoulder strap as well as two reflective stroller straps. Versatile water repellant bag can serve as a stylish purse, diaper bag or stroller organizer.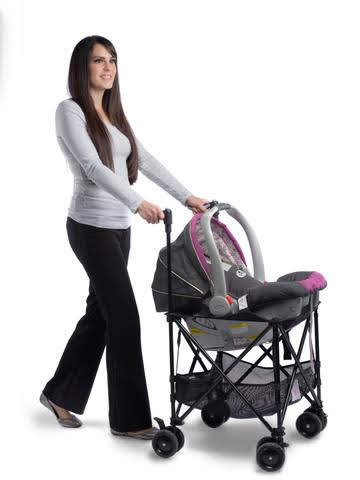 Strolyy
$59.99; Strolyy.com
With the ability to collapse like a camping chair, it makes transporting your car seat a breeze. No more lugging the infant carrier or having to store and unfold a bulky travel system. Just set the car seat in the seat opening, latch the safety strap and away you go. It can even be opened it one-handed. As for steering, one can either use the two handles or just push on the car seat's handlebar.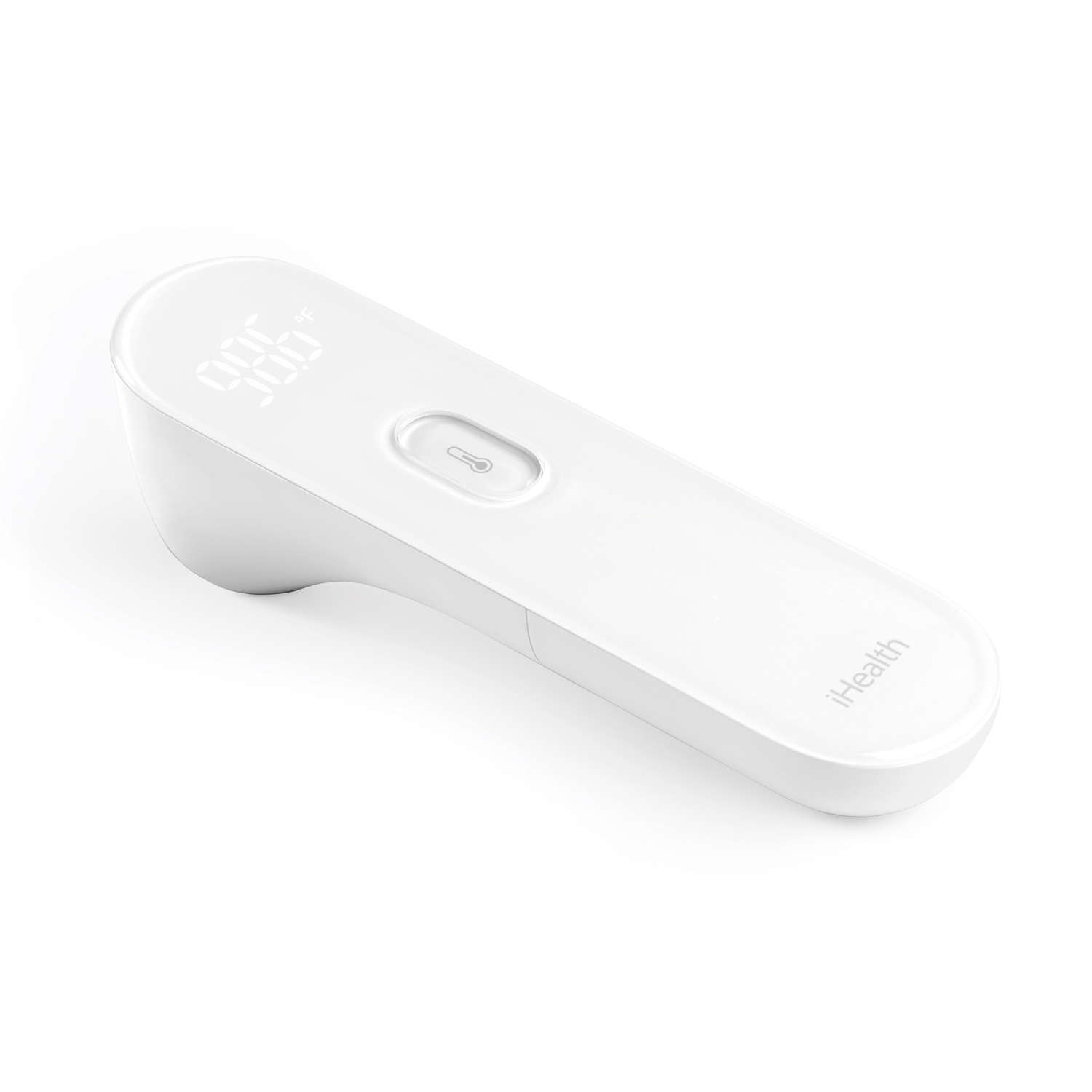 iHealth Infrared No-Touch Thermometer
$26.99; Amazon.com
Hold. Aim. Press. Only 3 steps to test, fast testing in just 1 second, easy for self-measurement. Ultra-sensitive infrared sensor collects more than 100 data points per second from the forehead. Invisible when not in use, a large backlit LED screen displays the reading in bright white light. See it clearly even in total darkness. Gentle vibration to alert when a reading completed. No annoying beeps.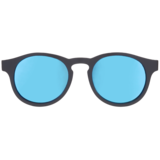 The Agent: Blue Series Collection
$35; Babiators.com
Show off your unique style with the Blue Series collection. Comes in three awesome frame shapes that fit babies and kids ages 6 months up to age 10 years. The Babiators line comes in sizes 0-2, 3-5, and 6+.

Babo Botanicals Baby Skin SPF 50 Baby Mineral Sunscreen
$19.95; Babobotanicals.com
Created with moisturizing shea butter, coconut oil, and Babo's proprietary nutri-smooth complex, it's fragrance and chemical free, perfect for sensitive skin. The lotion is easily applied and rubs in clear for reef safe sun protection. 80 minutes and sweat resistant.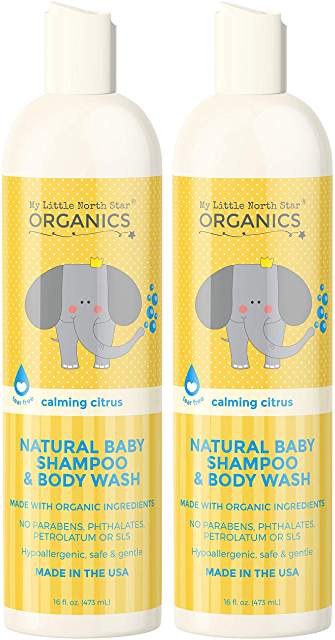 Natural Baby Shampoo & Body Wash
$21.99/2 pack; MyLittleNorthStar.com
This is an eco-conscious brand of baby care products committed to the wellbeing of babies and toddlers, that offers affordable yet stylish all-natural products every toddler or baby need. Their products range from baby shampoo and body wash to pillows and swaddle blankets, all which parents can purchase online while still getting boutique quality products.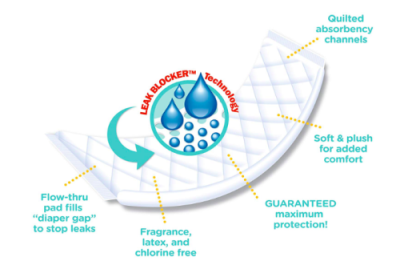 Sposie Booster Pads
$10; Sposie.composie.com
Sposie is a diaper insert that keeps baby dry for longer. Let baby (and parents) get longer stretches of sleep and less stops. Increase diaper's absorbing capacity. Wicks away moisture from baby's skin. Helps baby stay more comfortable and less prone to diaper rash. Maximum protection against diaper leaks. Designed to fit most diapers.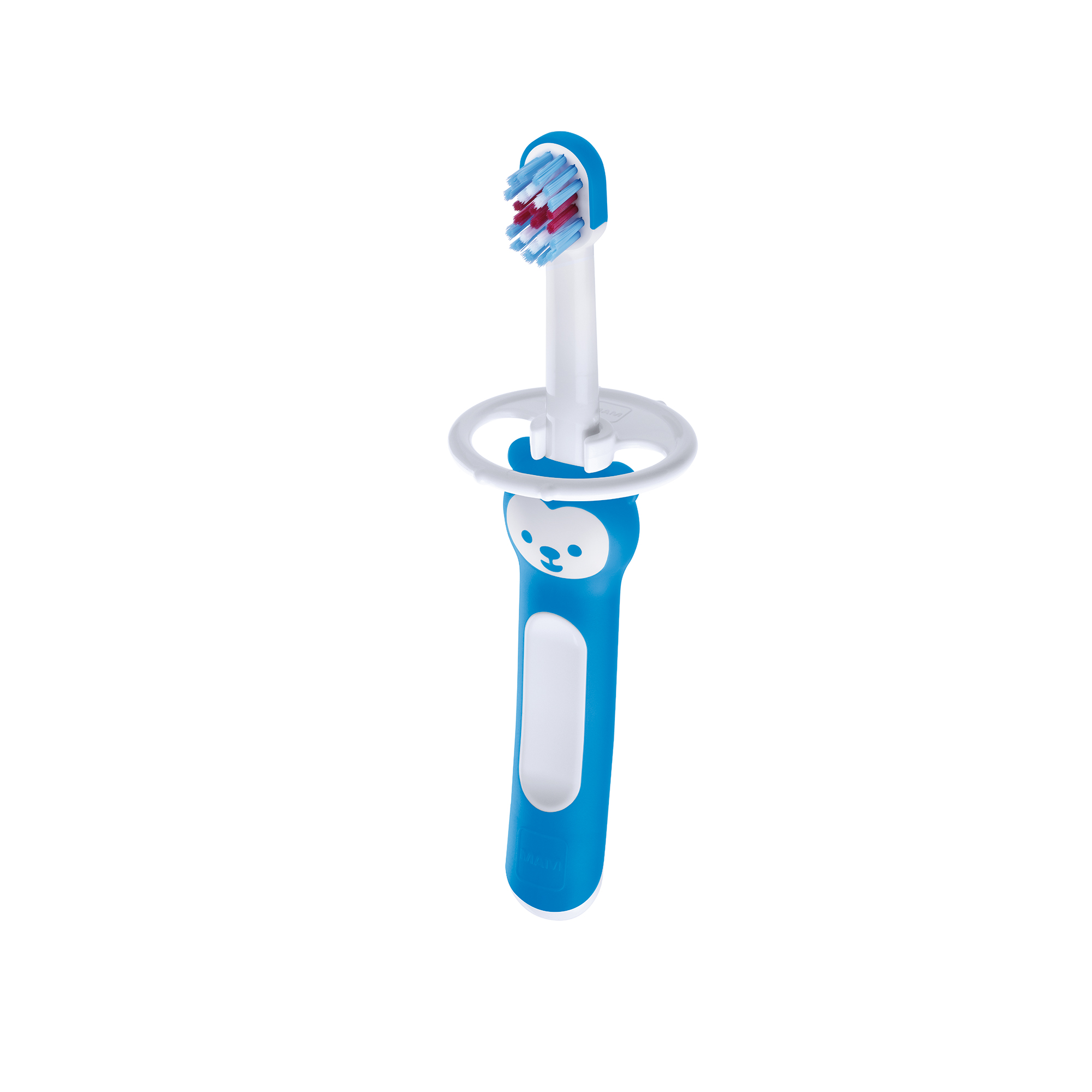 MAM Baby's Brush
$5.59; Amazon.com
Ideal for the first trials of brushing like a grown-up. The new MAM Baby's Brush features a compact, ergonomic anti-slip handle for baby's small hands and rounded oval brush head with extra soft bristles to clean teeth efficiently and gently. Red bristles indicate the correct amount of toothpaste to be used. The brush lies stable on its back when applying toothpaste. Available in blue, pink or green. 6+ months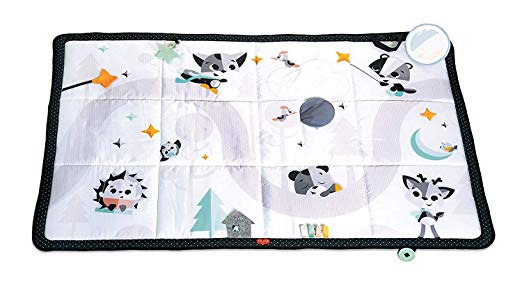 Tiny Love Magical Tales Super Activity Play Mat, Black & White
$31.99; Amazon.com
Encourage tummy time by engaging your baby with a variety of activities. Point to the magical illustrations, draw baby's attention to the peek-a-boo tree and satin ribbons, or place the mirror at a convenient angle for your baby to explore his or her own reflection. When your baby is older and sitting up, let them enjoy the cozy playing area both indoors and outside and explore the mat's various activities.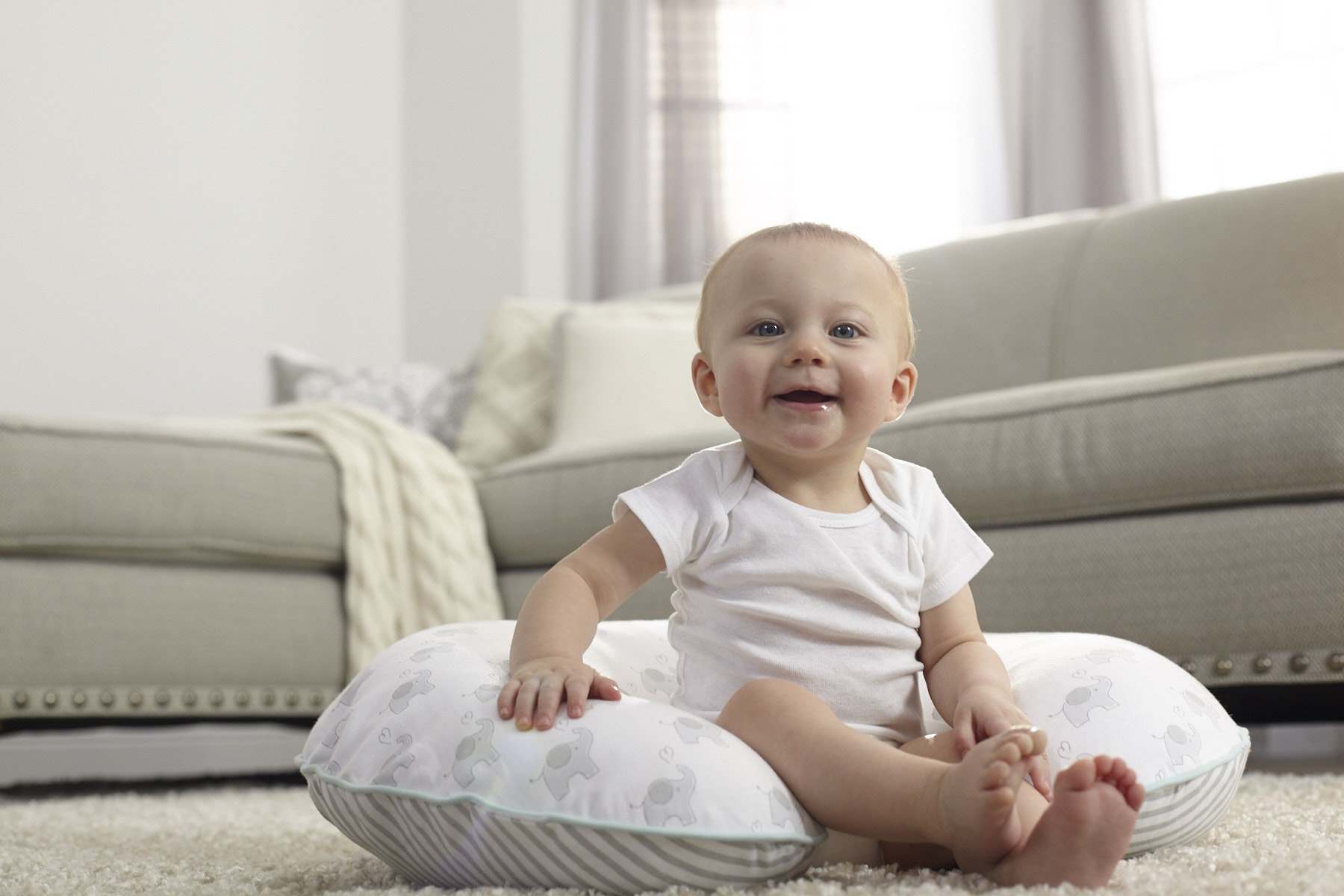 Boppy Luxe Feeding and Infant Support Pillow
$50; Shop.Boppy.com
The ultimate updated and luxury gift for mom, it can be used for bottle feeding, propping, tummy time, sitting and breastfeeding. Draped in a luxuriously soft minky slipcover that's easily removable for washing, the delightful applique and paired piping give this ultra plush pillow a fabulous look. Pillow and removable slipcover are machine washable.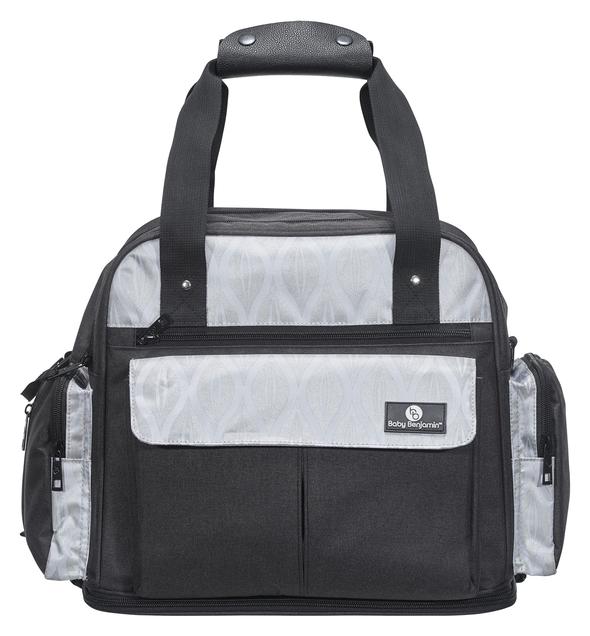 Sophie Bag from Baby Benjamin

$69.95; BabyBenjamin.com
Made with real functionality and designed to move the way you do, the Sophie Bag can be worn as a backpack, strapped over your body, or buckled onto your stroller. Features a water-resistant exterior, an insulated front pocket, padded arm straps for comfort, and an easy access wipes pocket and diaper changing mat for diaper changes anywhere. Available in pink, black and gray.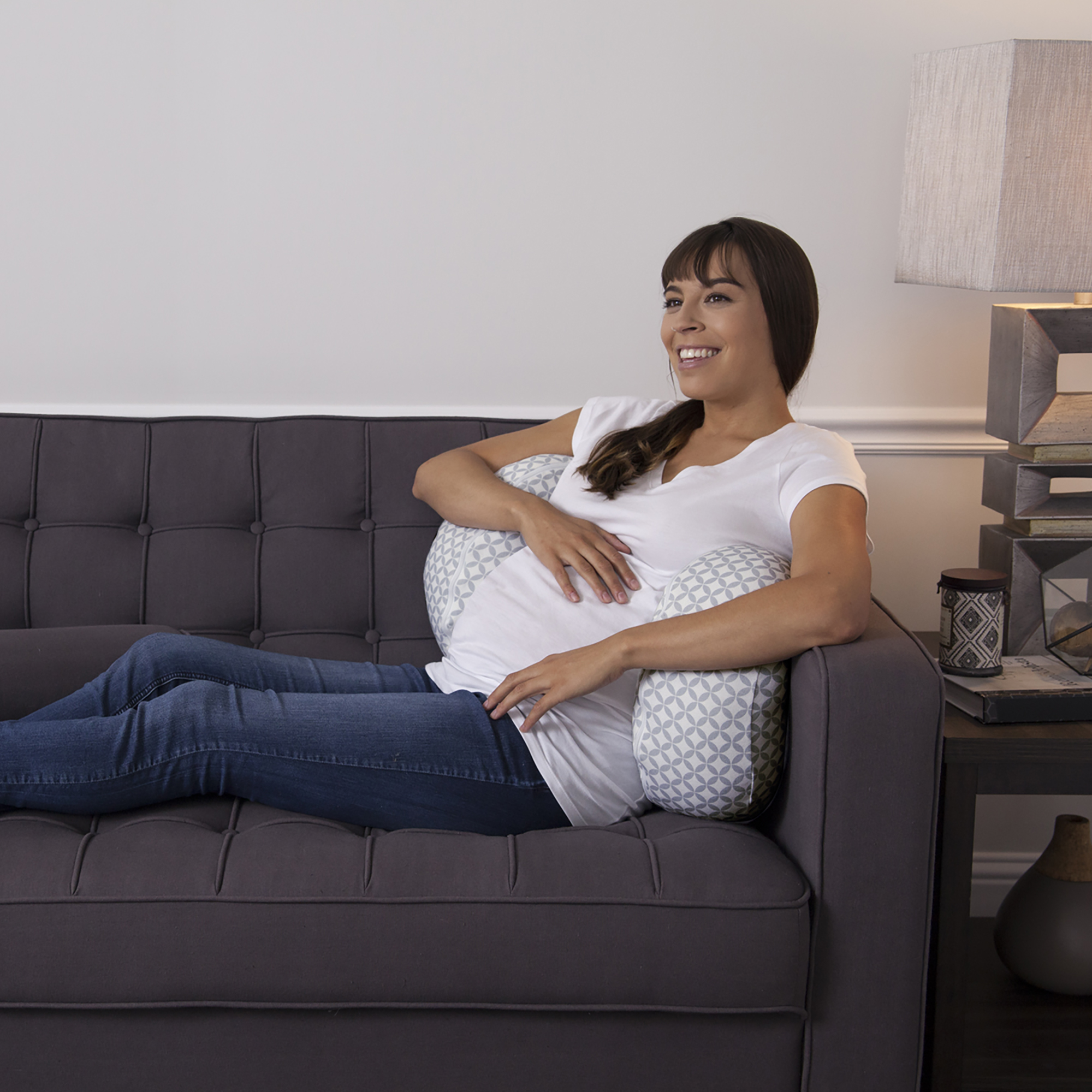 Boppy Side Sleeper Pregnancy Pillow
$30; Shop.Boppy.com
2-in-1 back and belly support. Jersey cotton removable slipcover. Pillow and cover are machine washable.
Snuggle Unionsuit by Oliver & Rain
$26; OliverandRain.com
The Snuggle is real onesie. Sustainable and stylish? What more can we ask for? One piece long sleeve unionsuit with expandable neck and quick snap fastener. 100% organic cotton, long-sleeves, expandable neck, machine washable. Oliver & Rain's line of baby clothing prides itself on their use of high-quality and healthy materials, thoughtful and practical designs and earth-friendly practices.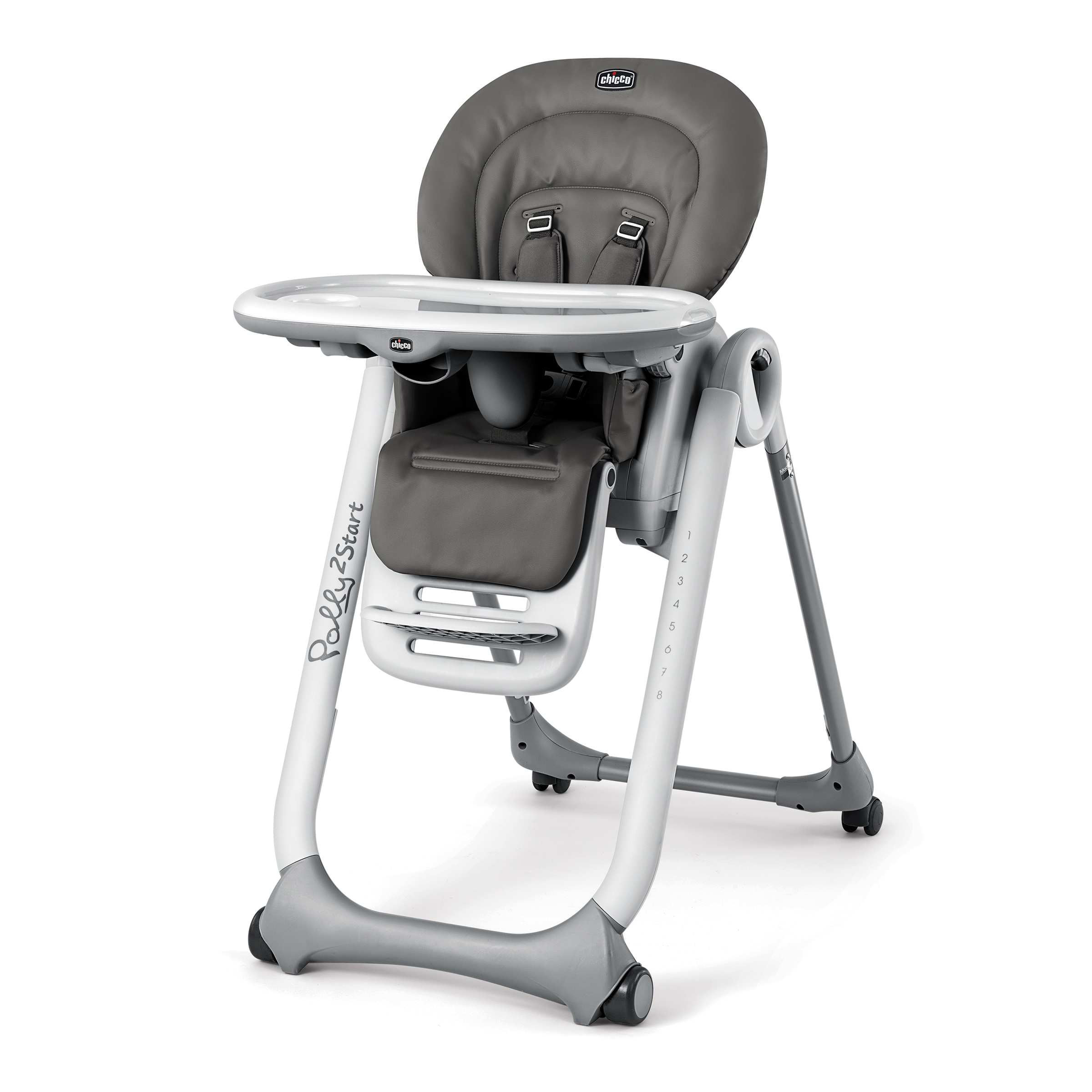 Chicco Polly2Start High Chair
$149.99; ChiccoUSA.com
Designed with convenience in mind, offering parents simple adjustability with four recline positions and eight height adjustments to accommodate growing children as a newborn and all the way through their toddler years. Fold-away armrests make it easy for older babies and toddlers to sit at the table with family for mealtime, and for meals away from the table, a large tray easily snaps on, then slides onto the rear legs for storage. Easy to clean with a wipeable seat pad and folds compactly for storage between meals.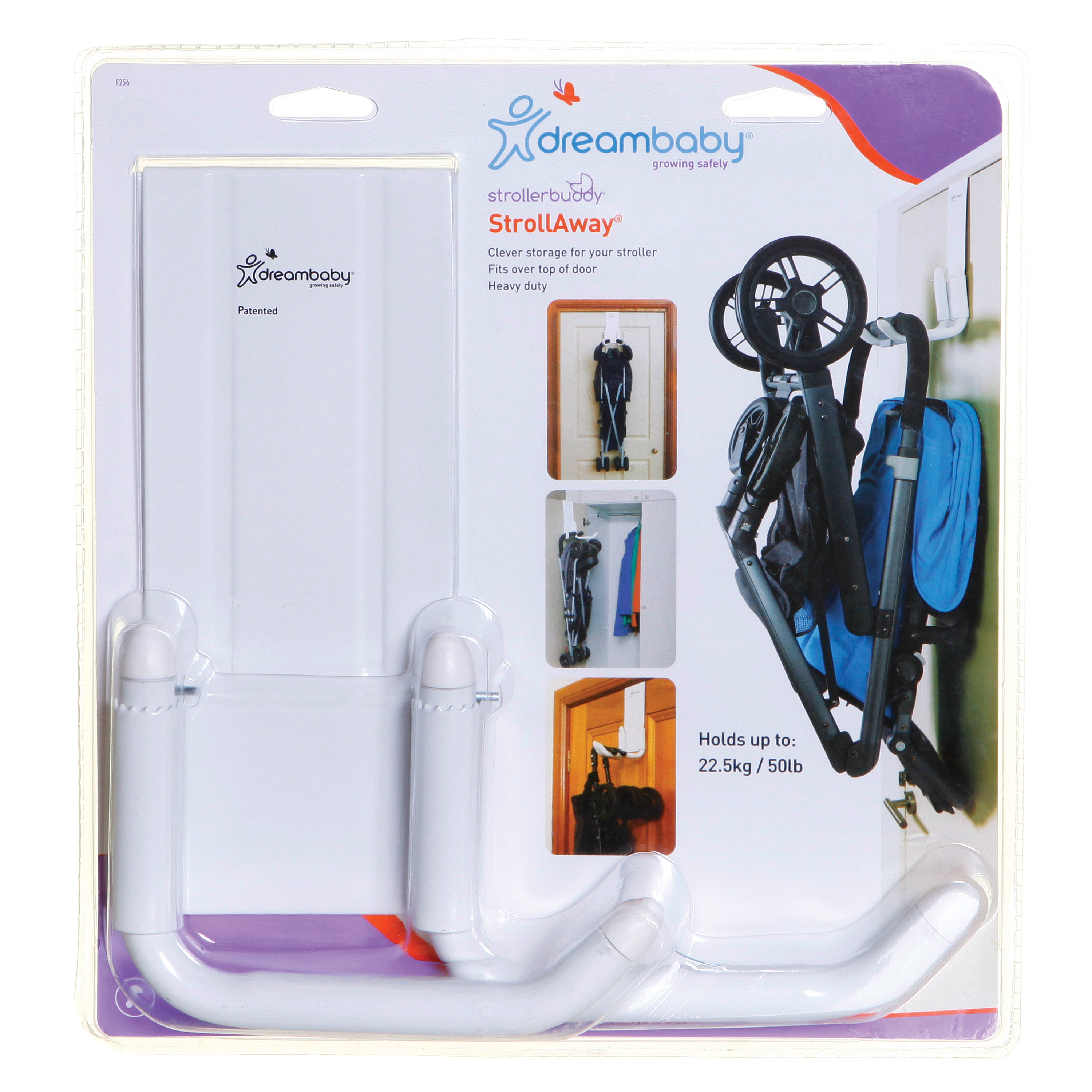 Strollerbuddy StrollAway Over the Door Stroller Hanger
$24.99; Dream-Baby.com
Strollers are a parent's best friend, until you get back to the house. Then there is always the question of where to store it so it's out of the way and not taking up room in your home or garage. It takes unused space on the back of your door and turns it into a hanging spot for your stroller, allowing you to fold it up and keep it out of the way. Your home stays neat and tidy and safer with your stroller out of reach from your toddler.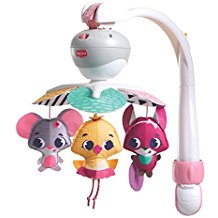 Tiny Princess Tales Take-Along Mobile
$24.99; Birth+
TinyLove.com
Adorable toy that gives baby a sense of familiarity while on the go, soothing baby with relaxing tunes and slow motion that encourage EQ. Designated connector for each mode of use: universal attachment clip lets you hang the mobile on cribs, strollers, bassinets, or nightstands. Sweet characters from the Tiny Princess Tales collection inspire and engage babies' imagination at home and outside.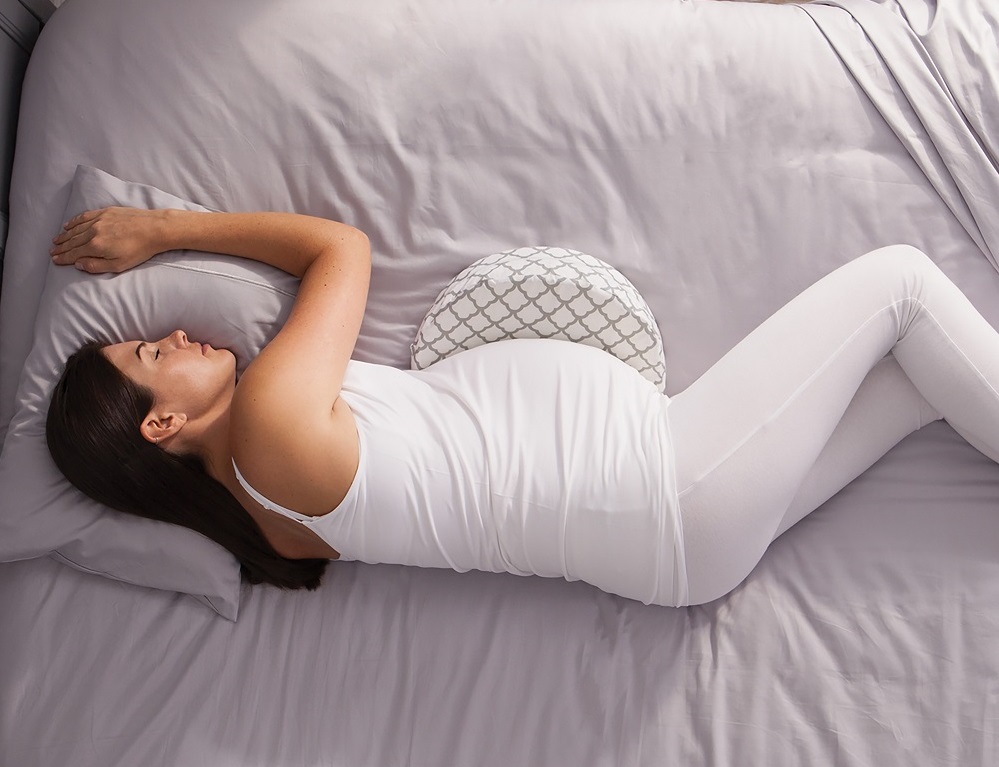 Boppy Pregnancy Jersey Wedge
$16; Shop.Boppy.com
Firm, versatile pregnancy cushion to support your bump, knees and back. Compact and portable. Jersey cotton slipcover is removable and machine washable.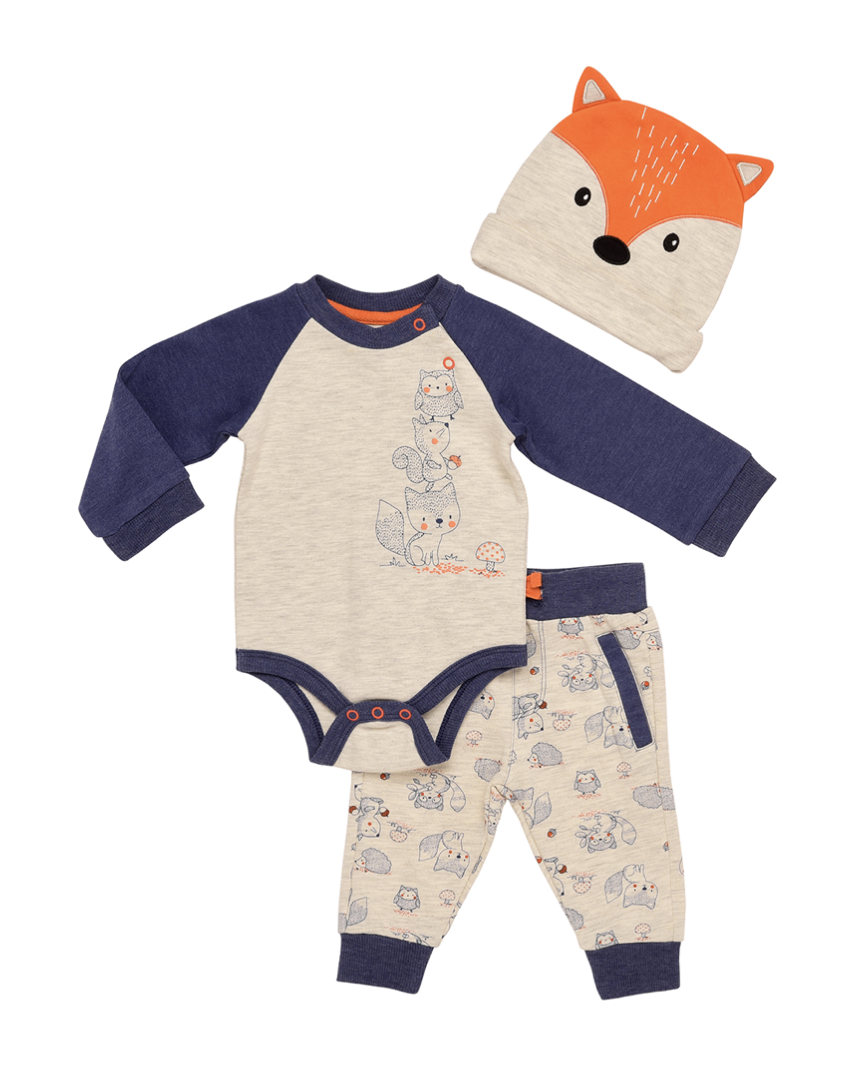 Baby Starters 3-Piece Forest Friends Bodysuit, Pant, and Hat Set in Oatmeal
$14.99; RashtiandRashti.com
At Rashti & Rashti they celebrate babies and kids with high quality products that are made with great care. The company started with newborns and infants — a natural place to begin — and has grown to include toddler and big kid sizes in sleep, swim and playwear (the fun stuff)!. Available in sizes newborn to 9 months.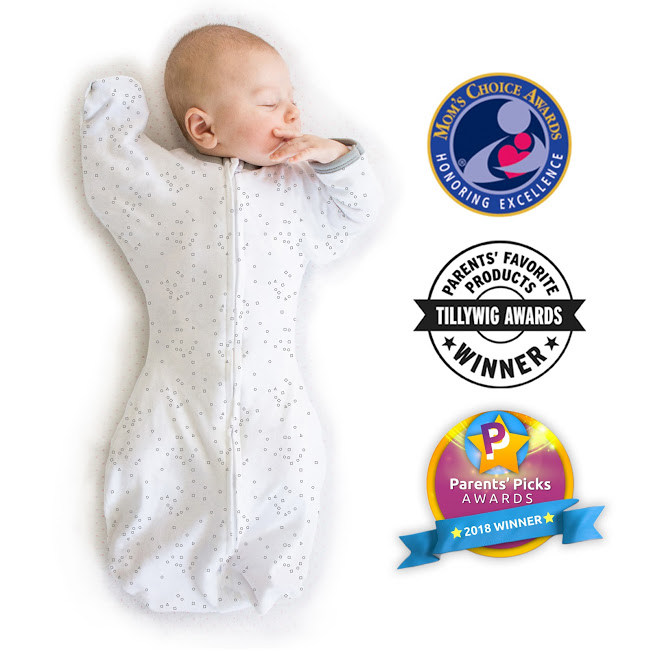 Transitional Swaddle Sack
$22; SwaddleDesigns.com
The Swaddle Sack with Arms Up design includes uniquely-designed, ¾ length sleeves with foldover mitten cuffs to provide upper body snugness and partial suppression of the Moro (Startle) Reflex. The tapered mid-section hugs baby's tummy which helps baby to feel more secure. Also available: Swaddle Sack with Wrap.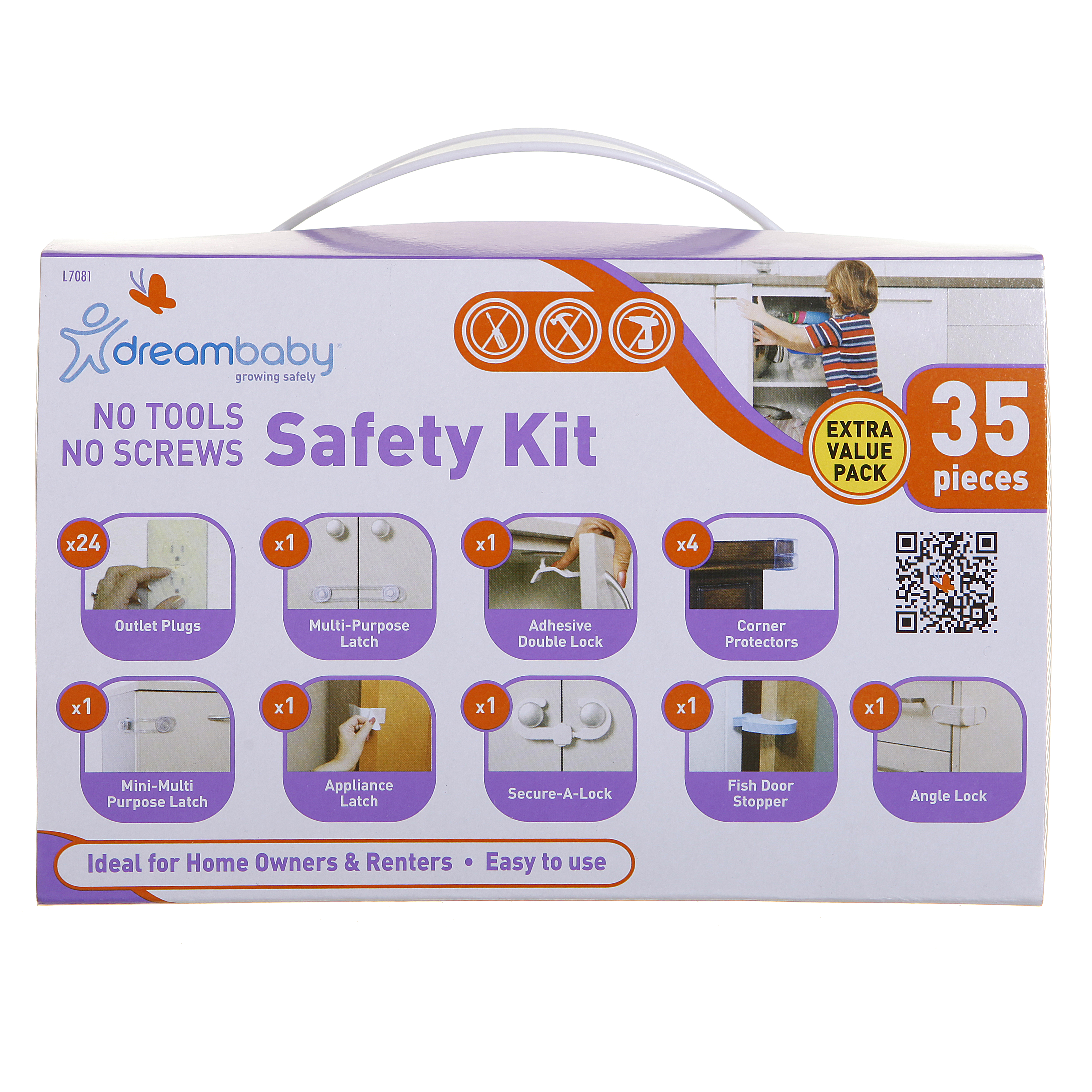 No Tools No Screws Safety Value Pack
$19.99; Dream-Baby.com
Provides a one-stop solution to all your childproofing and home safety needs without the added hassle of needing a handyman to install them.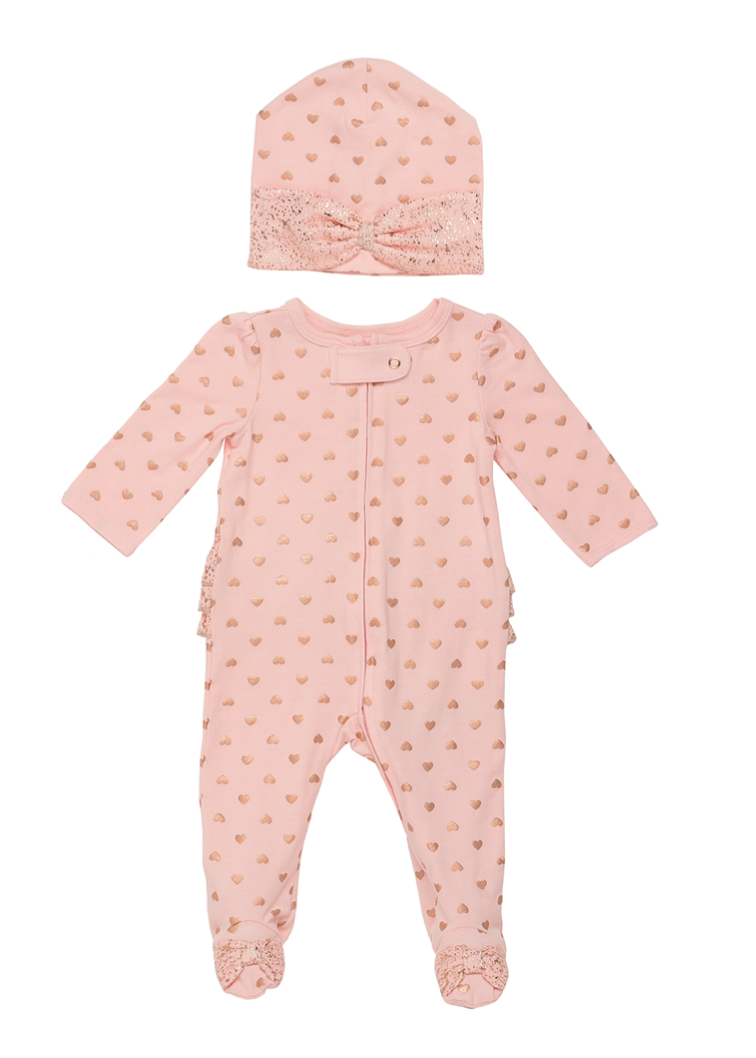 Baby Starters Sleep and Play 2-Piece Heart Footie and Cap Set in Pink
$14.99; RashtiandRashti.com
At Rashti & Rashti they celebrate babies and kids with high quality products that are made with great care. The company started with newborns and infants — a natural place to begin — and has grown to include toddler and big kid sizes in sleep, swim and playwear (the fun stuff)! Available in sizes newborn to 9 months.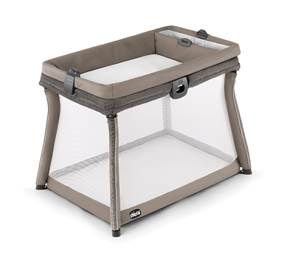 Chicco FastAsleep Playard
$179.99; Chiccousa.com
The FastAsleep is a full-size travel playard with snap-open setup, zip-and-wash fabrics, and a 2-in-1 changer/napper. The napper creates a cozy environment for newborns up to 15 pounds, and the extra-large changer and sleeping area accommodate growing children up to 30 pounds. Comes fully assembled and a simple snap-open motion positions the legs into place for super quick setup. A padded mattress secures onto the floor of the playard to create a comfortable space for naptime or playtime.
Updated: May 2019