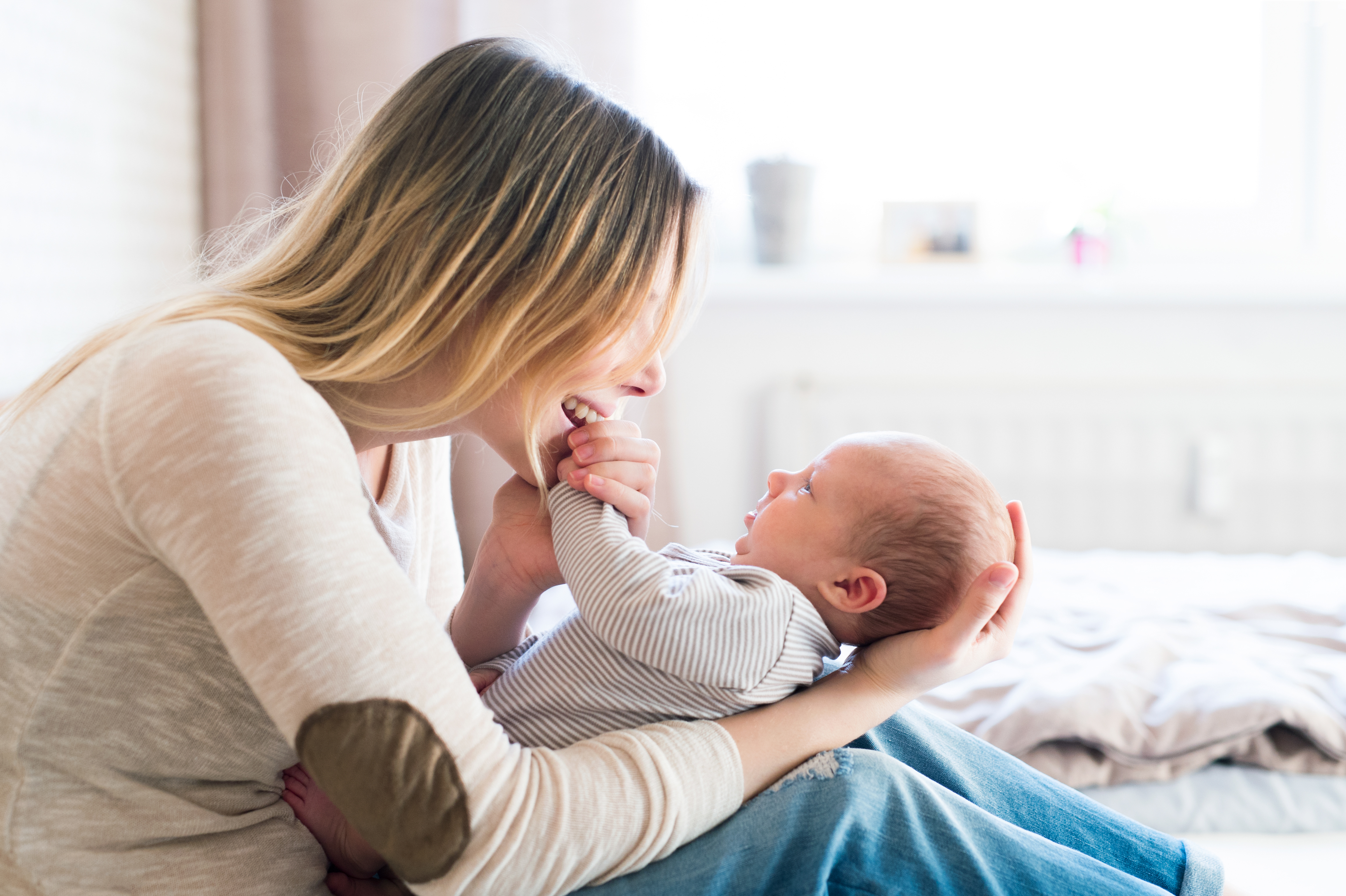 Baby Product Review. New parents can choose from a variety of products that can make every day with that bundle of joy just a little easier.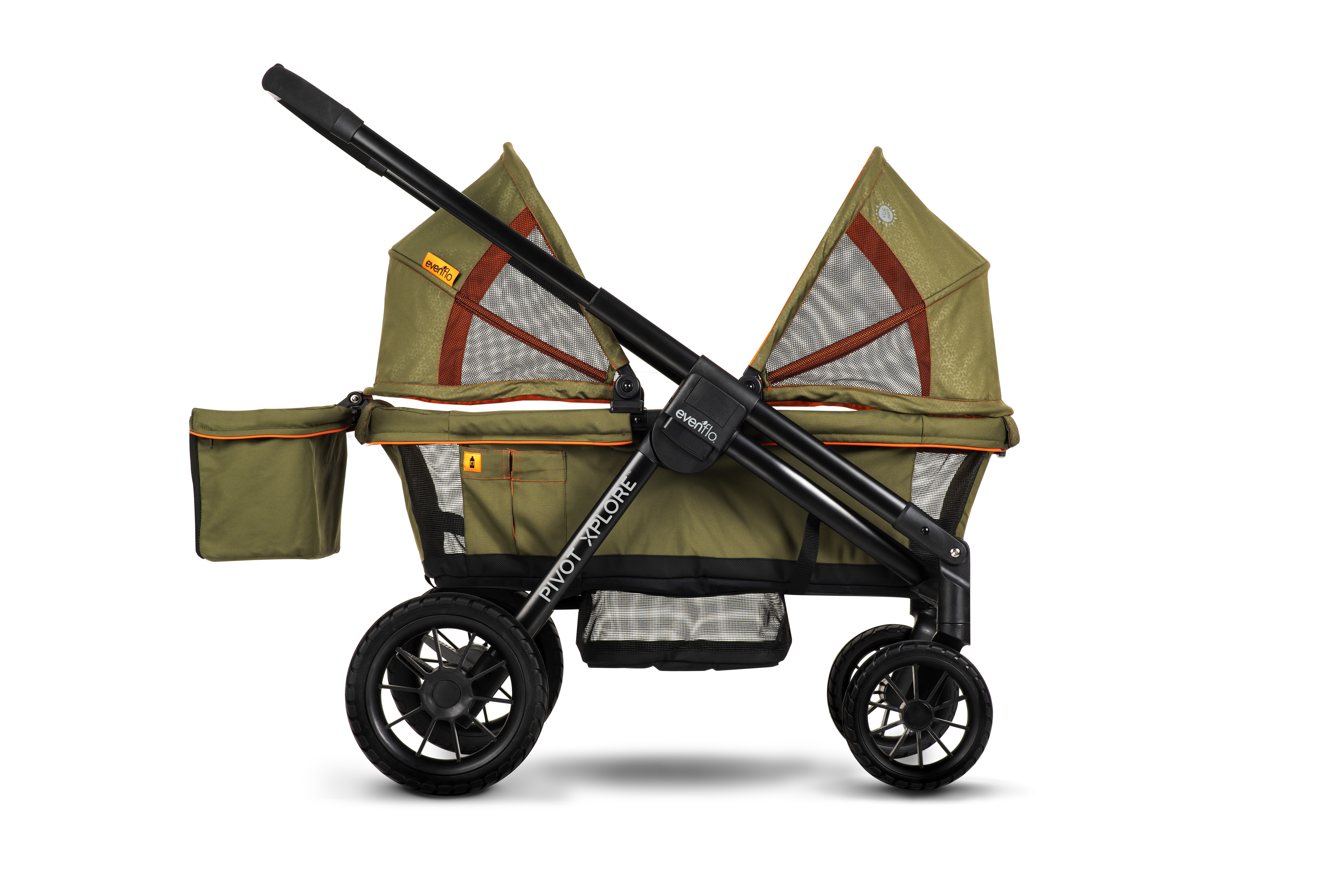 Evenflo Pivot Xplore All-Terrain Stroller Wagon
$349.99; Evenflo.com
Offers parents extended use by accommodating up to two children from ages 6 months to 5 years with each seat holding up to 55 pounds and 120 pounds total, with storage. Easily transforms from stroller to wagon by flipping the handle, giving parents ability to push as a stroller or pull as a handle. All-terrain wheels are built for adventure and everyday activities that gives you the freedom to go from pavements to beach and even the grocery store. Canopies with UPF 50+ helps shield child from the sun's harmful rays. Features a large, overhead canopy, extra-large storage basket and cup holders.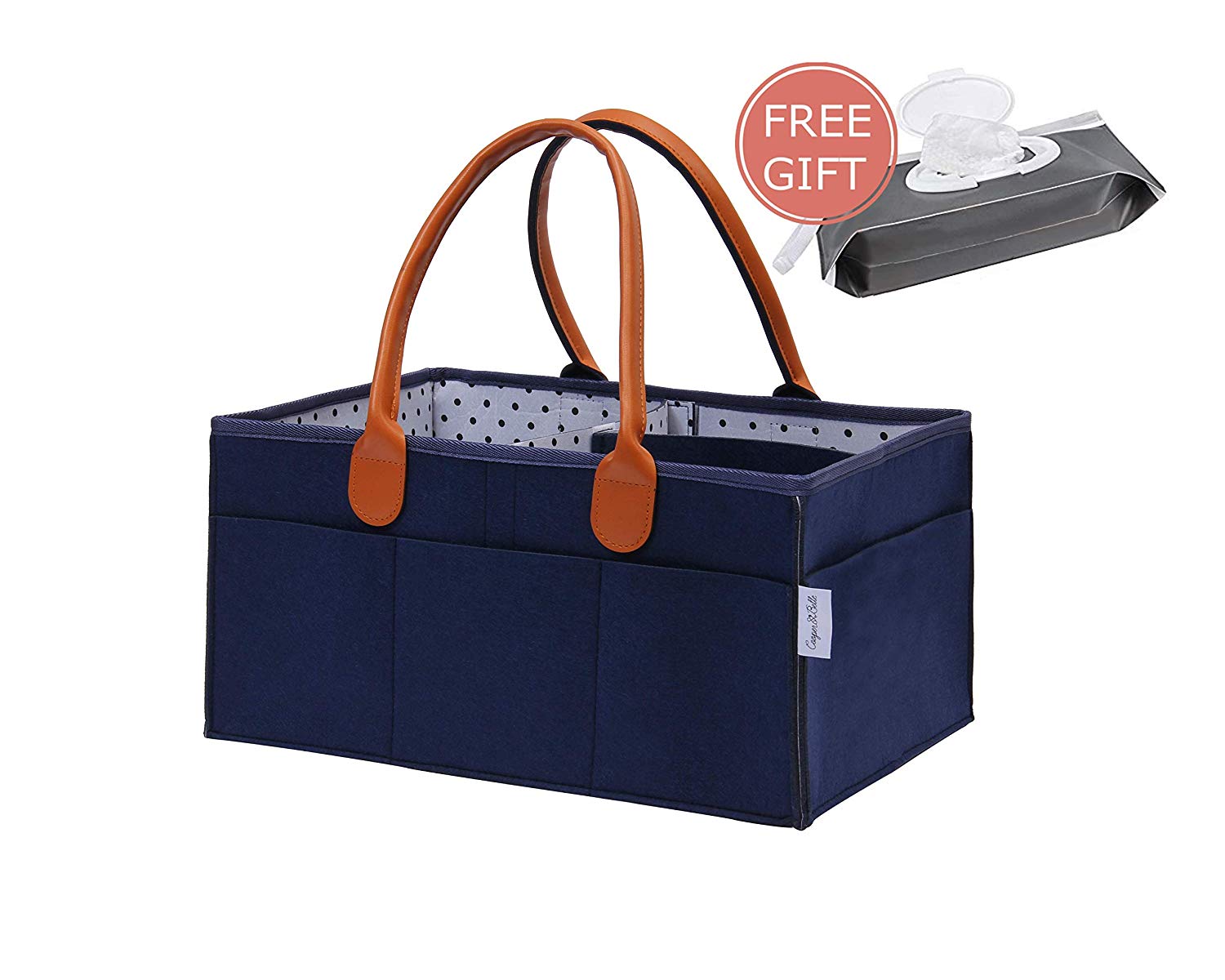 Cooper and Belle Diaper Caddy
$19.99; CooperandBelle.com
This uniquely engineered diaper caddy will store anything you need for baby, either at home or in the car. Perfect for the parent on the go.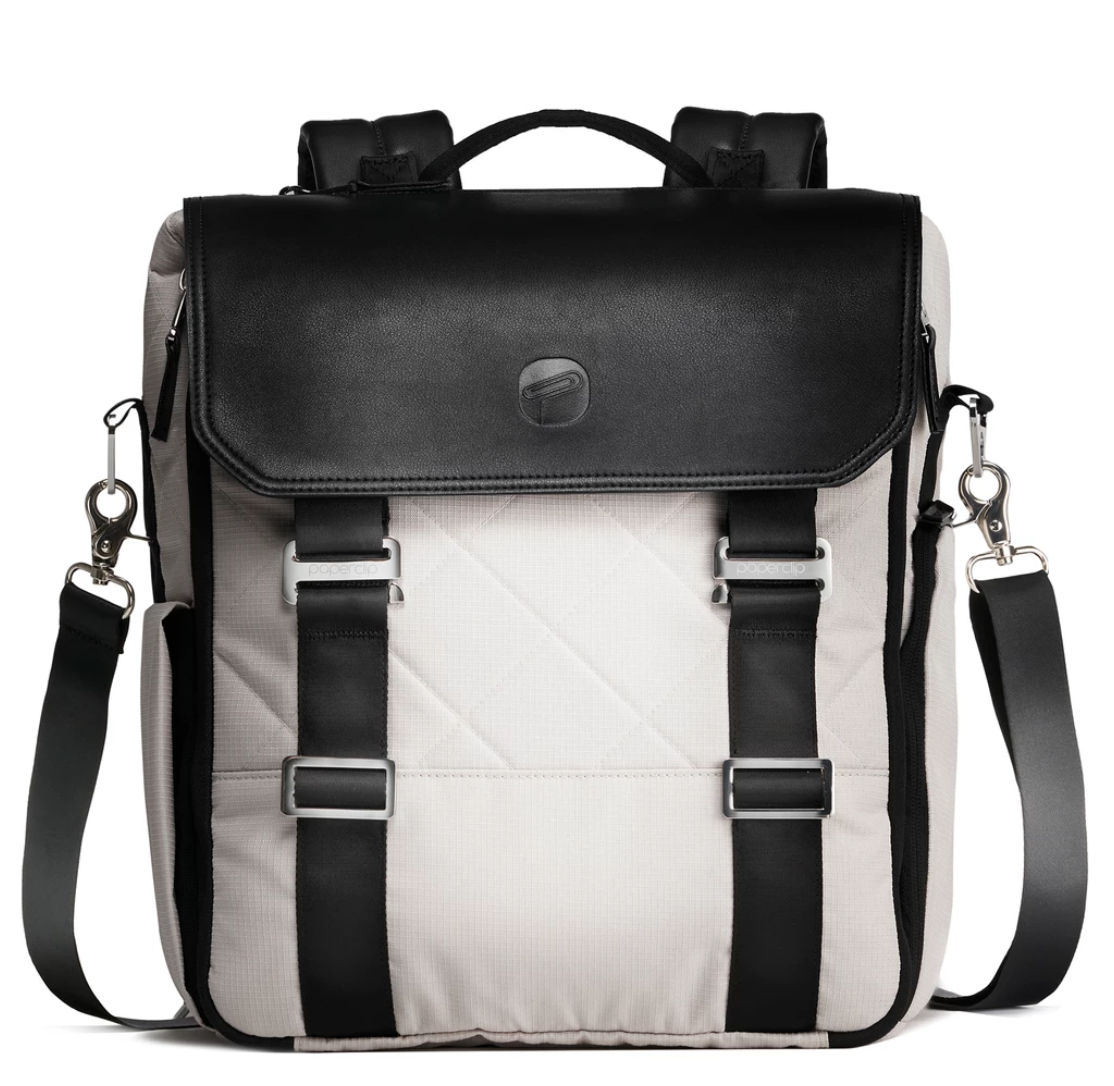 Willow Changing Bag
$180; PaperClipLife.com
This next-generation light grey Willow features permanent, padded backpack straps. Or clip on the shoulder strap and it converts to a messenger bag in an instant. It can carry everything you need for a day at the beach, an evening in the park and everything in between. And with our iconic, integrated changing station, along with a luggage slide, you're ready to hop a flight with the family and be ready for a diaper change from takeoff to landing.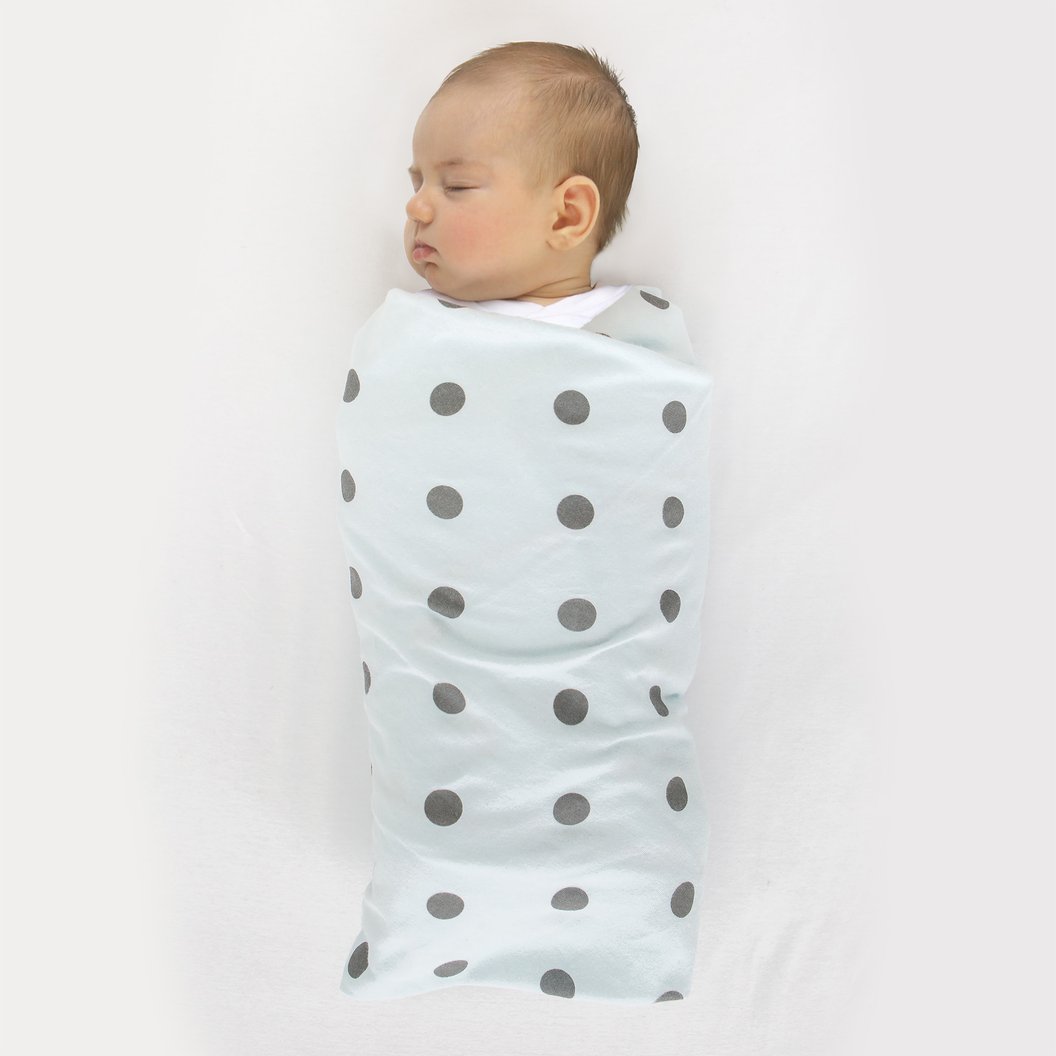 Ultimate Swaddle
$25; SwaddleDesigns.com
Baby soft, breathable, lightweight cotton flannel blanket with a beautiful decorative edge is an everyday essential. The generous size and square shape will make it easy to swaddle and a great sunshield, playmat for tummy time, privacy throw when breastfeeding, and a favorite cuddle blanket.
Pico Car seat
$320; WayB.com
The WAYB Pico is an ultralight and compact forward-facing car seat made of aerospace-grade aluminum and high-performance mesh—materials that are better for kids and more earth-friendly. Weighing in at only 8 pounds, the patent-pending Pico is ideal for parents and caregivers navigating planes, rideshare, rental cars and carpools—it is also designed for everyday use. The Pico meets U.S. safety standards regulated by the Federal Aviation Administration and National Highway Traffic Safety Administration.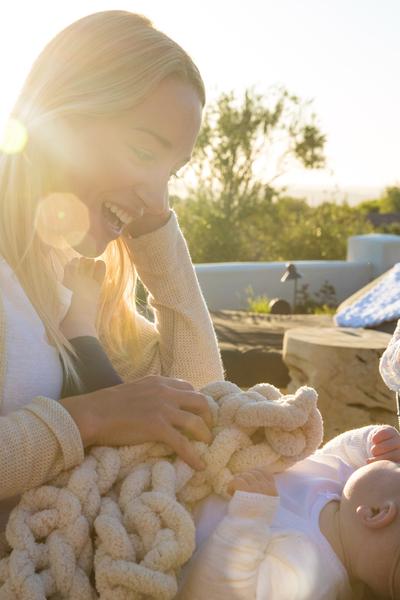 Infinite Love Blanket, Cuddle Love
$30; Shop.BigLovie.com
Cuddle lovies were originally designed as a baby lovie, a wonderful new love for babies to poke their fingers through and squish the plush yarn. But young kids who love to snuggle a lovie in the car or at night also love them.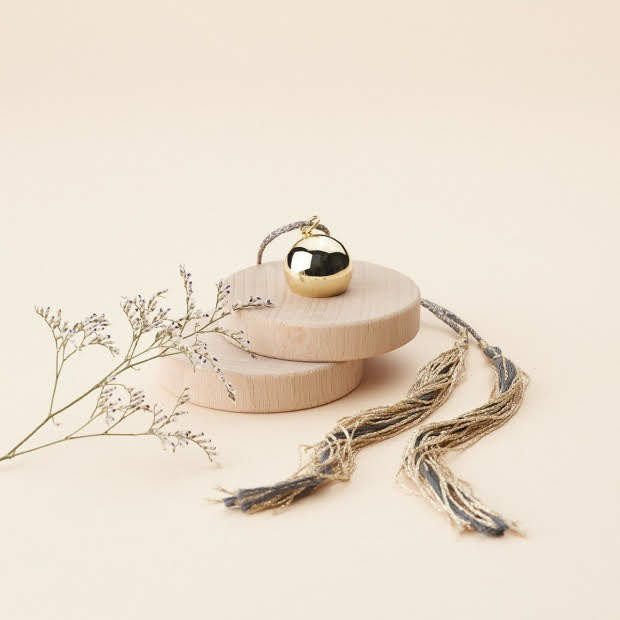 ILADO Whimsical Bell Necklace
$79; Ilado-Store.com
Traditionally worn in the Mayan culture, when rolled gently, it emits a soothing and harmonious crystalline sound. It was nicknamed "Angel Caller" because according to legend, it has the power to summon a guardian angel. Not only are the necklaces gorgeous, modern, crafted with the finest material and designed with love in Paris, the soft vibrations lead you towards a state of well-being. Peaceful, sparkly notes fill the air as you breathe deep and roll an Ilado necklace around, anytime you wish to feel a sense of calm.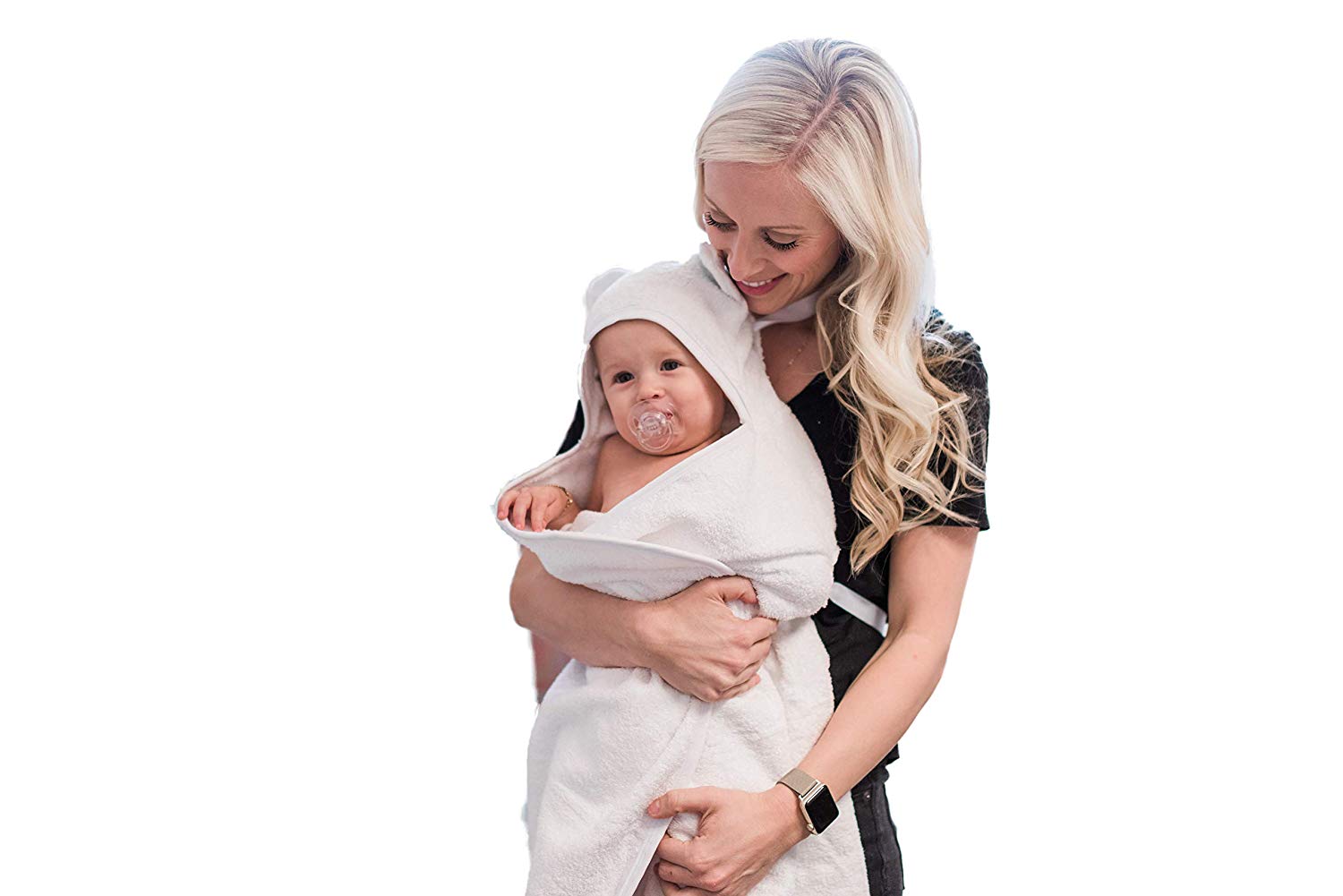 Cooper and Belle Bath Apron Hooded Towel
$20; CooperandBelle.com
This Bath Apron is a simple yet effective solution to bath time struggles. Its innovative design allows parents to wear the hooded towel and use both hands to remove and dry off their little one, all while staying dry.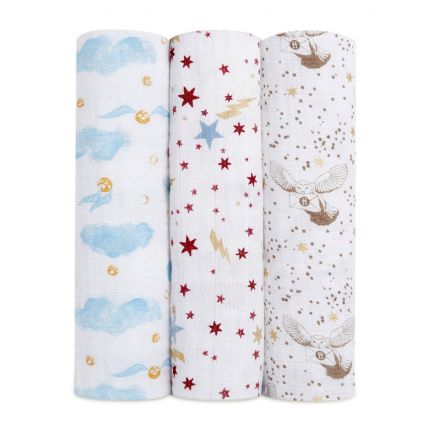 Aden & Anais Harry Potter Large Swaddles
$59.95; Adenandanais.com
These limited-edition muslin swaddles inspire the comfiest cuddles and are charmed with metallic accents and iconic imagery from Hogwarts and beyond. Breathable and versatile, they ensure little ones' ultimate comfort from bedtime to mealtime to playtime, as they can also be used as a stroller cover, burp cloth, nursing cover and more.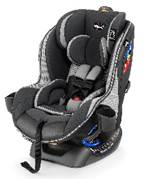 NextFit Zip Max
$369.99; ChiccoUSA.com
Made for extended rear-facing use, accommodating children in the rear-facing position up to 50 pounds. It's designed with 25% more legroom, which opens up space in the backseat to make it easy on mom and dad to get their child in and out of the car and features extended calf support in the forward-facing position.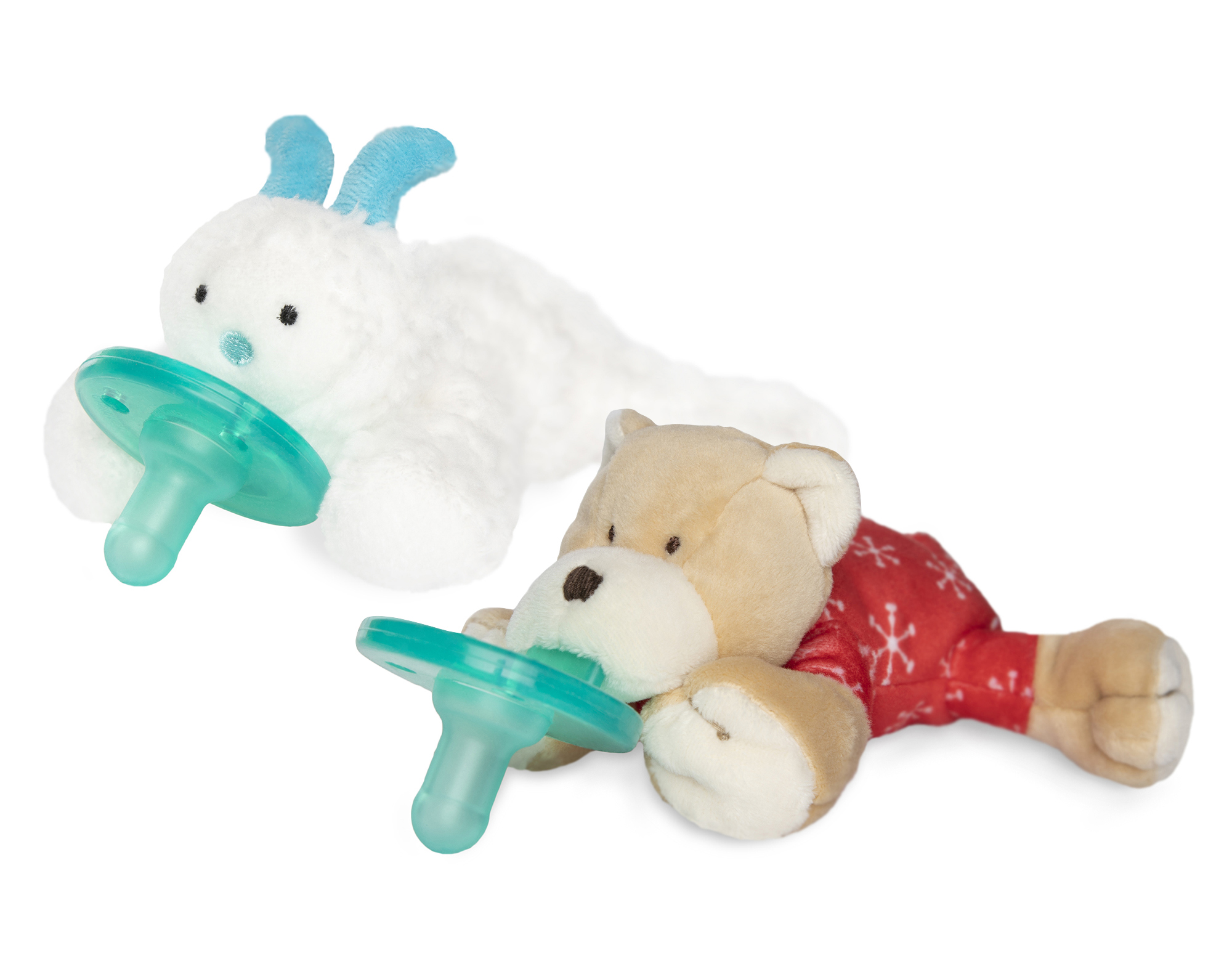 WubbaNub Little Yeti or PJ Baby Bear
$14.99- https://www.wubbanub.com/shop-category/pacifiers/
The unique style allows it to remain near baby's mouth, easy to grasp, nearly impossible to lose and may assist baby to self sooth. WubbaNub is made with a medical-grade silicone pacifier, a non-latex and BPA, PVC and Phthalate-free. The durable one-piece construction of the pacifier means no germs hiding between cracks. Newborn to 6 months.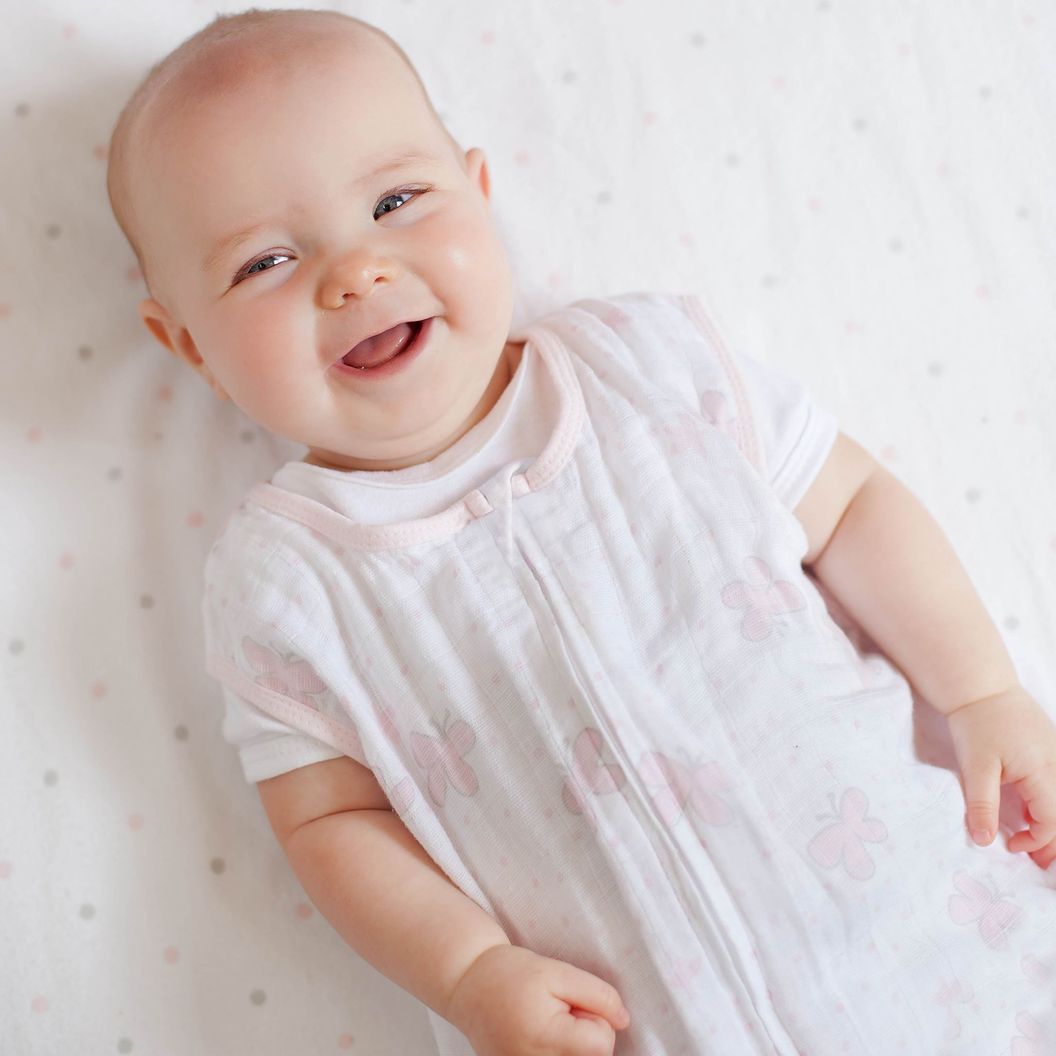 Muslin zzZipMe Sack
$20; SwaddleDesigns.com
This breathable, open weave, 100% cotton muslin zzZipMeSack is a wonderful option for warmer sleep environments. The premium cotton muslin gets softer with every wash. The handy 2-way zipper zips down from the top making it easy to place baby into sack and also zips up from the bottom making diaper changes easy.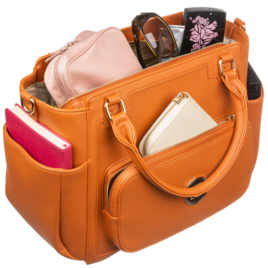 "Big Sweety" Diaper Bag
$129.95-$149.95; BigSweety.com
Big Sweety diaper bags are a high-fashion, monogrammed designer purse and stylish childcare accessory all rolled into one. It is a stylish, practical work bag rather than a typical unsightly diaper bag. It includes a dual-sided diaper changing mat that fits seamlessly inside. It boasts 11 separate compartments for necessities like diapers, wipes, clothes, toys, baby food and more, including two specially insulated pouches ideal for storing milk bottles. It comes with a long removable strap for over the shoulder use, as a hand held or to hang over the handles of your stroller. Available in Cool Gray, Warm Caramel and Classic Black.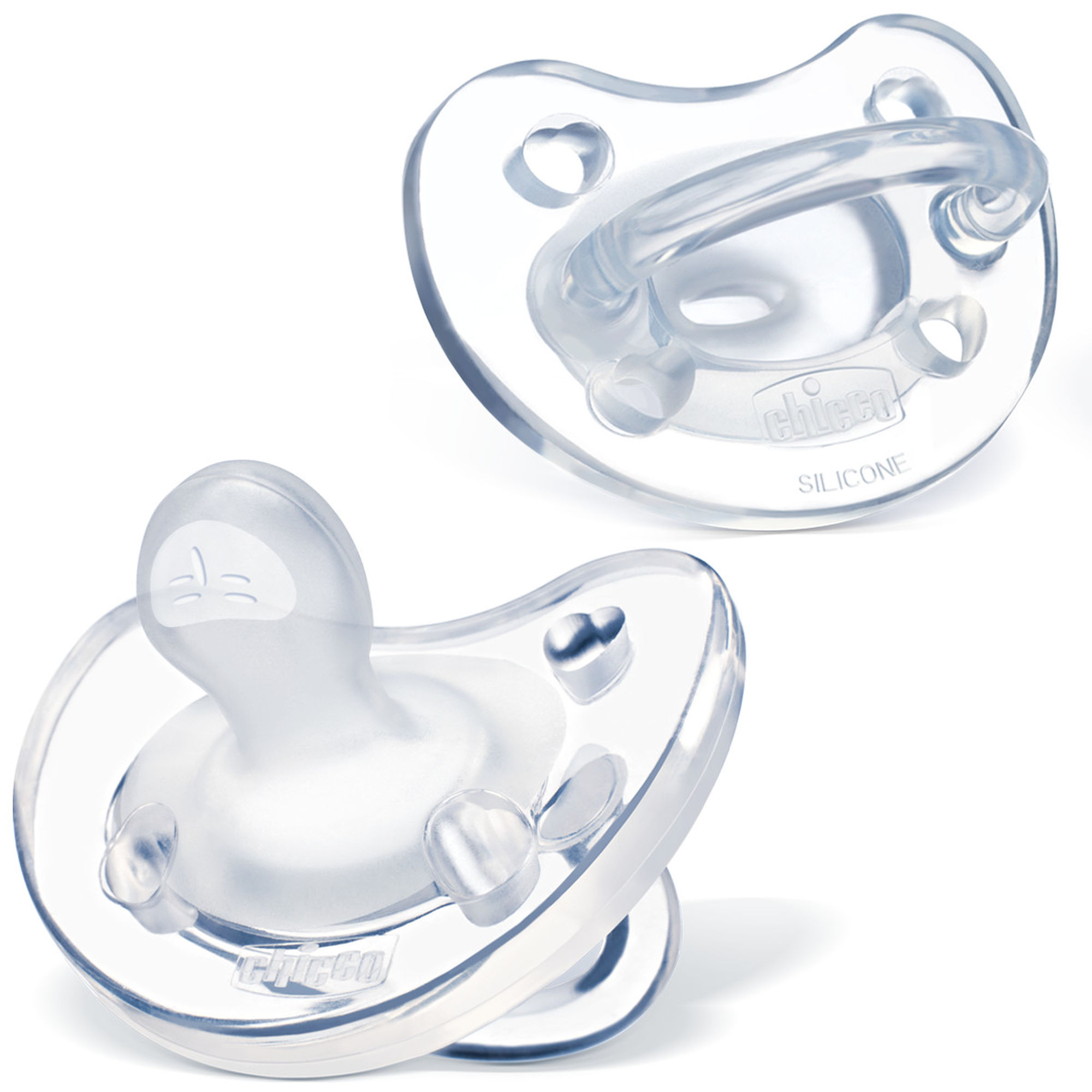 PhysioForma Silicone Orthodontic Pacifier
$5.99; Chiccousa.com
Chicco pacifiers offer an exclusive nipple design that help position the baby's tongue forward to maintain an open airway. The double ventilation holes allow for air circulation that prevents the gathering of saliva while supporting physiological breathing. The extra-soft, satin-textured silicone nipple gives the baby more comfort while preventing slip.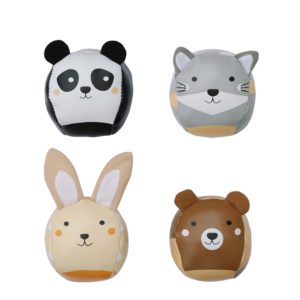 Dooballs
$15.95; BabyToLove.com
Meet the Dooballs, an adorable and loveable collection of four soft ball animals, including cat, rabbit, panda and bear. Each characterful Dooball is both easy and manageable to handle thanks to their super soft texture and rounded form. Catch, manipulate, shake and throw, all of which help to stimulate a baby's sensory development of vision, hearing and tactility.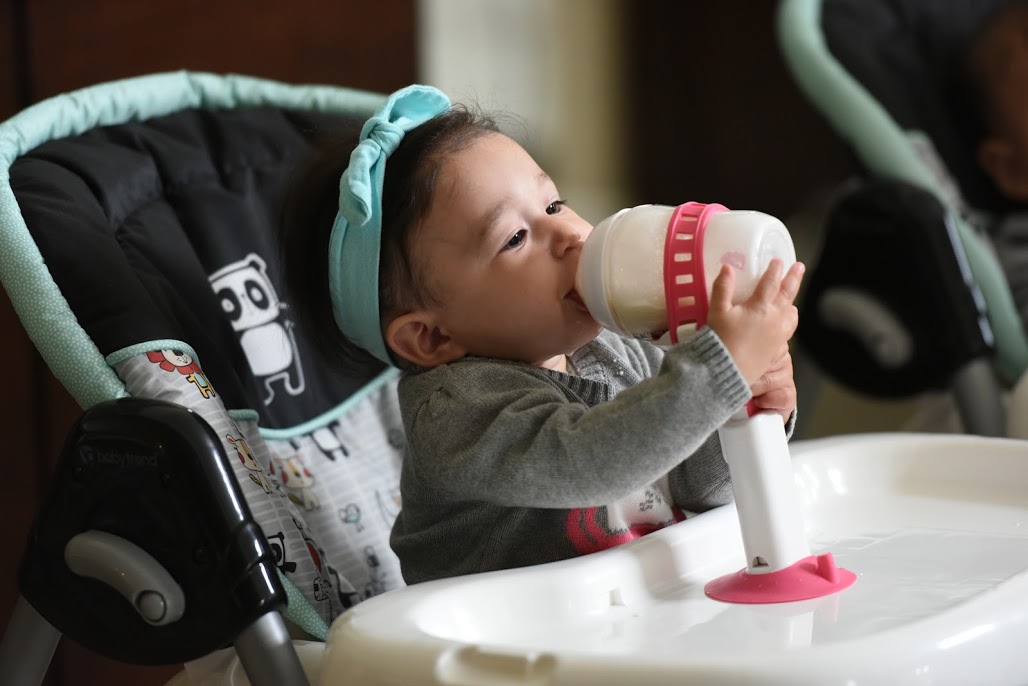 BABASTE
$21.99; Babaste.com
Intended for babies independently sitting in a highchair but can't yet hold their own bottle. The base is fully height-adjustable and is securely kept in place with a suction cup that adheres to most surfaces. Minimizing hassle, BABASTE is designed to automatically reposition the bottle to its original upward facing starting point whenever baby releases the bottle to avoid liquid dripping from the bottle.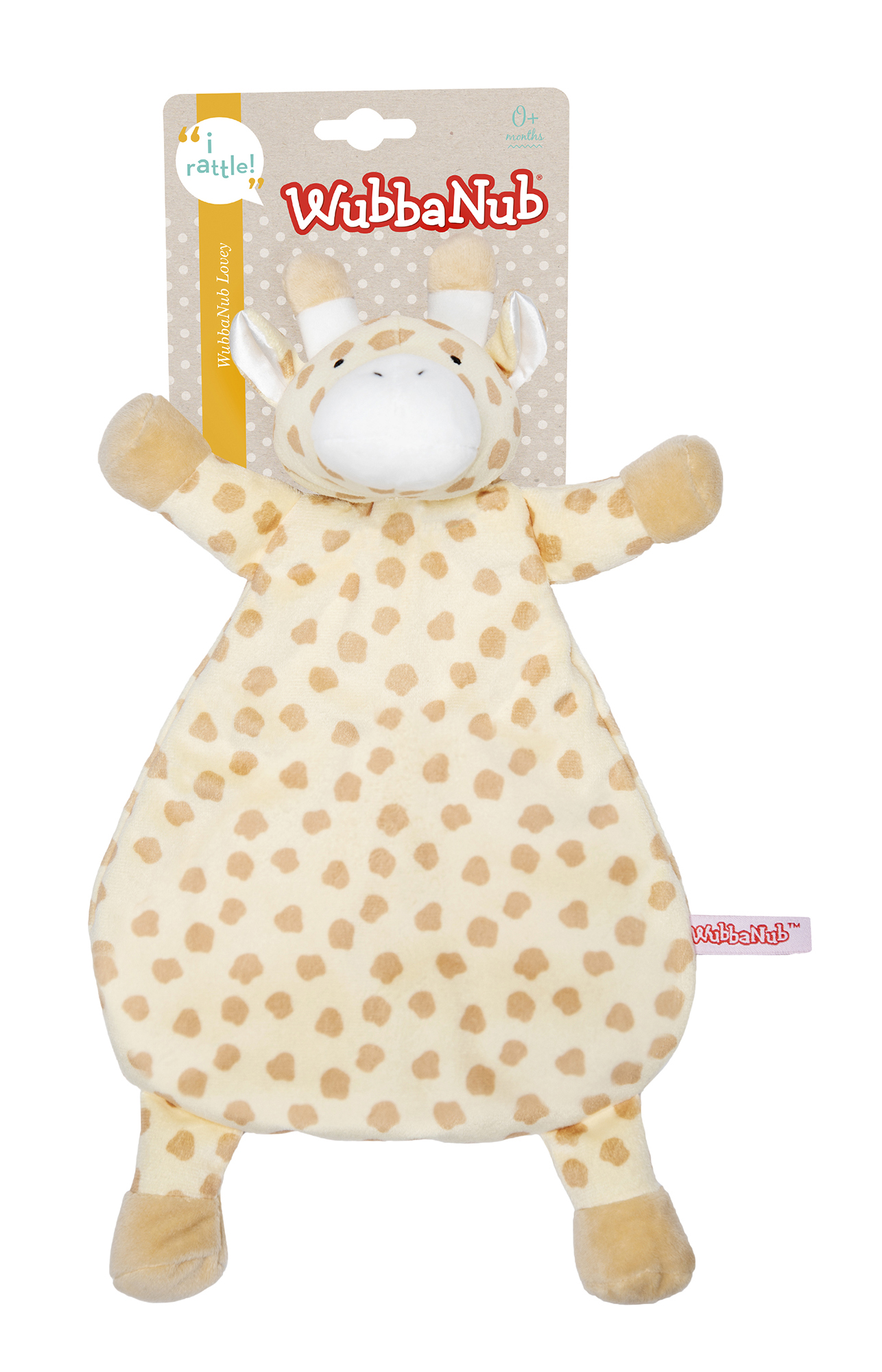 WubbaNub Lovey Collection
$15.99; WubbaNub.com
After age six months or when baby sprouts a tooth, WubbaNub's ultra-soft Lovey becomes baby's best buddy. The longer plush comforts as it keeps baby cozy. Look for a smile then a giggle once baby discovers the rattle tucked inside. Each lovey has both soft plush for little hands to hold and satin lined ears for tactile stimulation.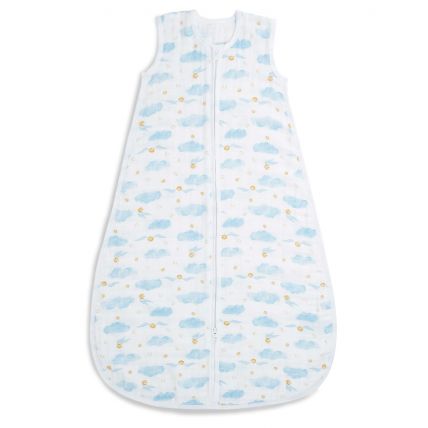 Aden & Anais Harry Potter Sleeping Bag
$39.95; Adenandanais.com
This limited-edition muslin classic sleeping bag inspires a comfy night's sleep and is charmed with metallic accents and iconic imagery from Hogwarts and beyond. Impossible for little legs to kick off, the sleeping bag slips over baby's pj's, eliminating the stress of loose blankets in the cot, and zips open from the bottom for stealth nighttime changes.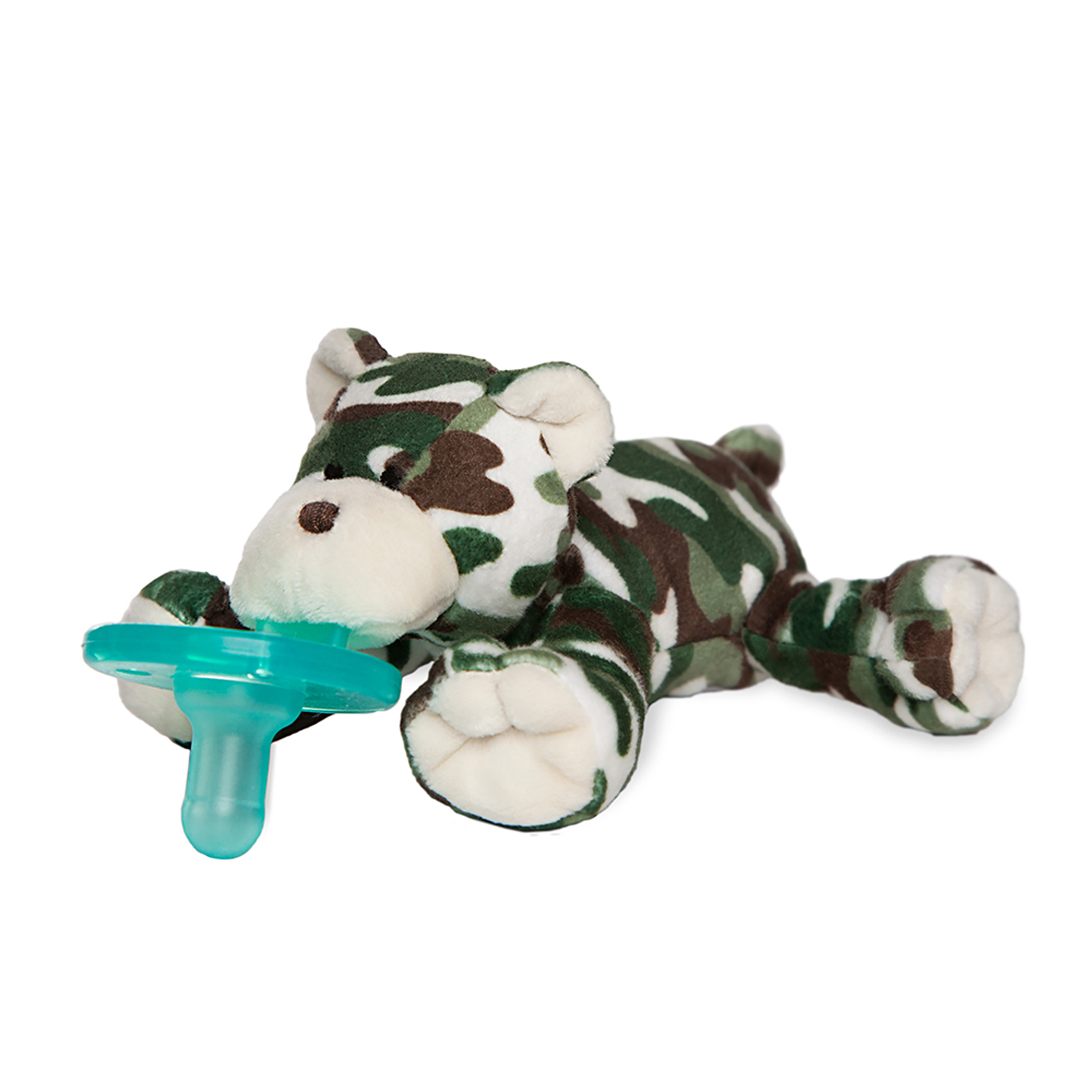 WubbaNub Camo Bear
$14.99; WubbaNub.com
Cuddly Camo Bear is the perfect friend for the trendsetting baby. His mix of colors stimulate, while a super-soft exterior becomes a key source of comfort. The unique style of the WubbaNub pacifier allows it to remain close and easily positioned by the baby.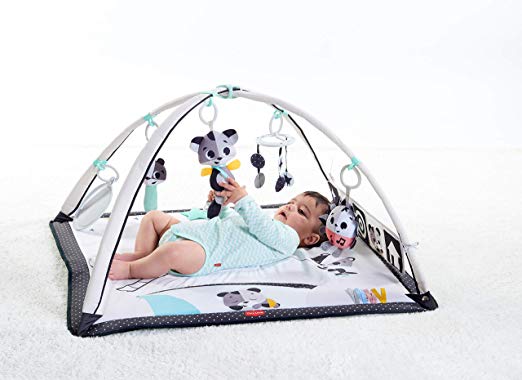 Tiny Love Black & White Gymini Deluxe Infant Activity Play Mat, Magical Tales
$47.99; Amazon.com
The contrasting black and white design provides the perfect visual stimulation for young babies. Its various textures, sounds and features provide ongoing auditory and tactile stimulation. Develop gross and fine motor skills; visual, auditory and tactile senses; language, communication, cognition and EQ. Adjust the arches to create the open arches mode, which offers the ultimate tummy time experience, boosting baby's physical and mental development.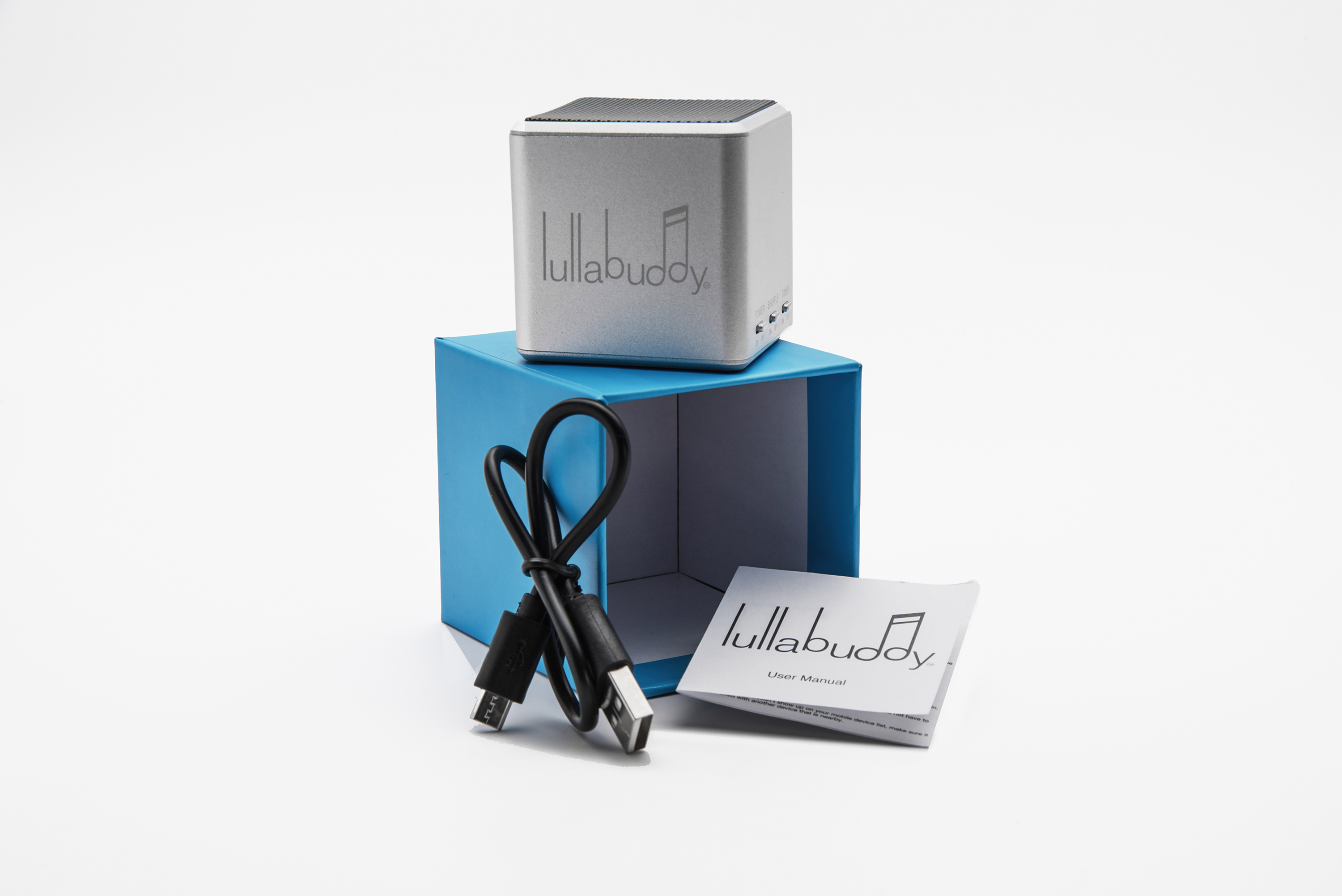 Lullabuddy Speaker
$60; Lullabuddy.com
Requires no Internet, no downloading and can play for up to 18 hours when fully charged or continuously when plugged in. Lullabuddy has a shuffle setting and a one-hour timer. It is Bluetooth enabled to play music from other devices. With a push of a button, two hours of lush pre-loaded lullabies — sung by recording artist Mae Robertson — quickly soothe tiny tots and their caregivers. Lullabuddy is small enough to pop in a diaper bag or tuck into a stroller pocket to calm on demand.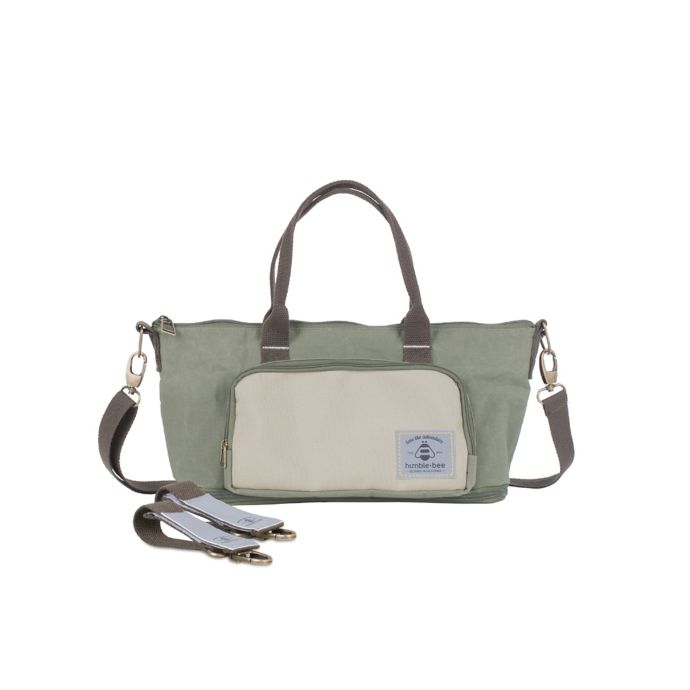 Humble-Bee Mini Charm Diaper Purse/Stroller Organizer
$39.99; BuyBuyBaby.com
Comes with a removable adjustable shoulder strap as well as two reflective stroller straps. Versatile water repellant bag can serve as a stylish purse, diaper bag or stroller organizer.
Updated: December 2019