Totally Teens
San Diego teens! Here you'll find contests, events, scholarship information, volunteer opportunities and resources for tweens and teens in San Diego County. Come back every month for new events and information.
» Parents of teens! Find great articles and resources to help your parenting journey in our Just For You: Teens section.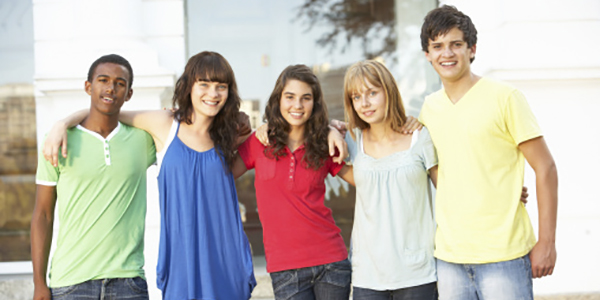 ---
CONTESTS/SCHOLARSHIPS
"Friends Don't Let Friends Drive Distracted" Video & Meme Contest. Teens are invited to join this national competition by submitting videos and memes about the dangers of distracted driving and to promote safe driving. First place winners will receive $5,000; second place winners will receive $2,500 and third place winners will be awarded $1,000. First place winners will also receive four tickets (per winning group) to the 2017 concert of their choice, including acts like Lady Gaga, John Mayer, Red Hot Chili Peppers, Ariana Grande and more. Deadline: March 30. Details at http://www.enddd.org/2017-video-contest/

---
EVENTS

"Brain Candy Live!" See crazy toys, amazing tools and mind-blowing demonstrations in this minds-on theatrical experience courtesy of Adam Savage, one of TV's most beloved personalities, and Michael Stevens, one of YouTube's biggest stars. April 5, 7:30 pm. Tickets start at $42. Balboa Theatre, 868 Fourth Ave., downtown San Diego. www.sandiegotheatres.org.
Glow-in-the-Dark Egg Hunt. More than a thousand glow-in-the-dark eggs filled with treats and gift cards are up for grabs! April 22, 5-9 pm. Register early. Poway Community Park, 13094 Civic Center Dr. www.poway.org; 858-668-4671.
Sherlock Holmes and the Clocktower Mystery. This immersive and entertaining murder-mystery exhibition will test your powers of observation and deductive reasoning as you search for clues to solve a crime. Through June 4; visit website for hours and admission. Fleet Science Center, Balboa Park. www.fleetscience.org.
---
VOLUNTEER!
San Marcos Youth Ambassador Program. High school students can earn community service time as they lend a hand in Chamber of Commerce events, charities and local service clubs. Apply between April 8-May 8. For an application form, go to http://www.san-marcos.net/home/showdocument?id=15791. www.san-marcos.net.

City of Poway's Teen Volunteer Program. Assist the Community Services staff in planning, organizing and facilitating various recreation activities for the City of Poway and surrounding communities. Volunteer duties may include games and sports, arts and crafts, music, outdoor activities and more. Must be at least 14 years old. For details and to apply, email This email address is being protected from spambots. You need JavaScript enabled to view it. or go to http://ca-poway.civicplus.com/536/Volunteer-Opportunities-for-Teens.
---
TALENTED TEEN WRITERS WANTED!
Do you have a story to tell? Do you have an opinion on a current issue? We're looking for writers, ages 13-18, to be published as guest columnists for our Teen Life column. Essay must be no more than 800 words. Submit articles via email as a text document to This email address is being protected from spambots. You need JavaScript enabled to view it.. For guidelines, visit our "Teen Life & Youth Voices" page.

---
Help Spread the Word! Email information about events, contests, scholarships and volunteer opportunities for teens to This email address is being protected from spambots. You need JavaScript enabled to view it.. Include brief description, date, time, address, cost, contact number and website. Submission does not guarantee publication. Deadline for the June issue: May 1.
---
» Visit our summer camp section to read Teens Wanted: Counselors in Training, a list of great summer camp volunteer opportunities for San Diego teens.

» To find more volunteer opportunities, visit our Donations, Volunteers, and Local Fundraisers page.
---
Updated: March 2017