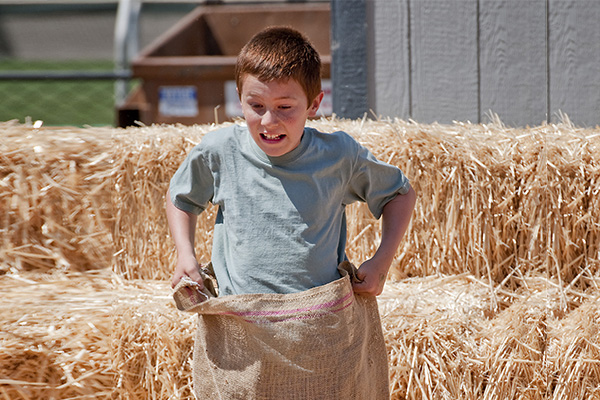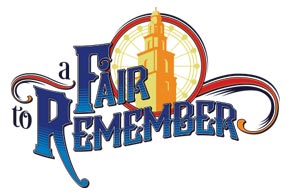 Make the most of your trip to the San Diego County Fair with our tips.


Kids read 10 books and get into the San Diego Fair FREE any day you decide to go!
www.sdfair.com/pdf/2015/exhibits/school_programs/2015_reading_cert_en.pdf

The Best Pass Ever is a season pass to the Fair - 25 days for just $25.
www.sdfair.com/index.php?fuseaction=tickets.season_pass


Kids Free Tuesdays!

Visit the San Diego County Fair on Tuesdays, June 23 and 30 — All kids 6-12 and younger are admitted free!
www.sdfair.com/index.php?fuseaction=tickets.deals


New Food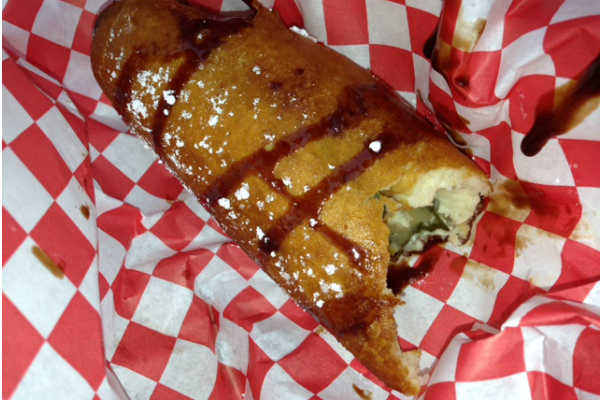 Chicken Charlie's is at it again. This year your taste buds will explode with the Totally Fried SlimFast Bar, a chewy chocolate crisp SlimFast Bar dipped in pancake batter, fried and topped with powdered sugar and chocolate syrup. The Totally Fried Peanut Butter Pickle, a pickle stuffed with peanut butter and fried in cornmeal batter. Or maybe you need a sure winner for your sweet tooth with the Totally Fried S'moreo, a battered and fried S'mores Oreo cookie. Chicken Charlie's now has a restaurant in San Diego.
Other exciting treats you'll find at this year's fair include Wasabi Bacon Bombs (spicy pork with wasabi, wrapped in dough and bacon and fried) and Deep-Fried Starbucks (Starbucks whole coffee beans and chocolate chips in sweet pastry dough, deep fried, rolled in sugar and served with whipped cream).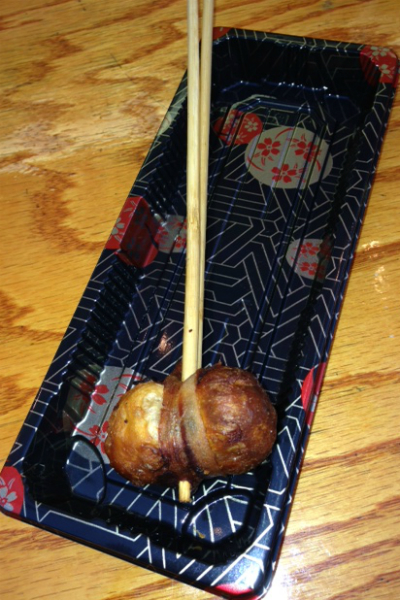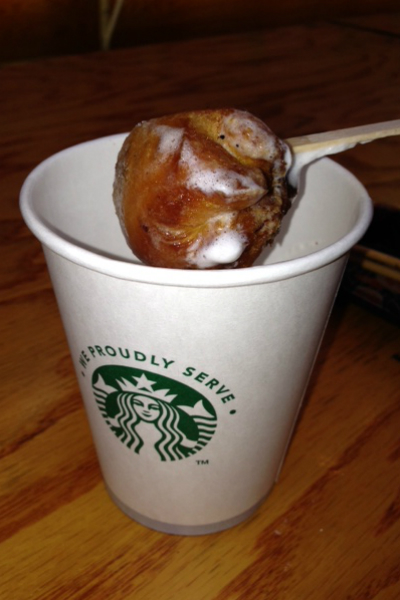 Farm to Table Dinner is an unforgettable dining experience. Buy your ticket to the Farm to Table Dinner, a garden affair featuring five courses paired with wine and beer that won awards in our Toast of the Coast wine festival and San Diego International Beer Festival.

Tickets & Ride Promotions

If you love the rides, check out Pepsi Pay-One-Price Days here:
www.sdfair.com/index.php?fuseaction=events.one_price_day

The Costco Pack is $62.99. Package includes: 4 adult admission tickets, 4 2-for-1 drink coupons, 1 Passport to Savings coupon book, 1 parking pass and 50 ride coupons. More admission and ride promotions can be found here: www.sdfair.com/index.php?fuseaction=tickets.value_packs


Family Fun Contests

Family Fun Contests take place every day in the Infield! Three O' Clock Fun features old-fashioned games such as sack races, hula hoop contests and Red Light/Green Light, as well as relays. www.sdfair.com/index.php?fuseaction=attractions.family_funville

To check out more contests for youth and adults, click link:
http://www.sdfair.com/index.php?fuseaction=contests.day_contests


Like the Concerts and Entertainment?

Check the schedule here:http://www.sdfair.com/index.php?fuseaction=concerts.home


Dates, Hours, Regular Admission Prices

http://www.sdfair.com/index.php?fuseaction=info.home


Getting There
Take the Coaster, Sprinter or Breeze bus to the Fair! The Fair Tripper is an easy and inexpensive means to get to and from the Fair. The Fair Tripper tickets include Fair admission and round-trip on the COASTER and SPRINTER trains and the BREEZE bus system.

Did you know…

There's a San Diego Fair Scavenger Hunt available for kids? Get the map, follow the clues and purchase a Race to the Fair patch for only $1 upon completion!


Informacion en Español

http://www.sdfair.com/index.php?fuseaction=espanol.home

---
Tips from San Diego Family readers:


Get in Free!
Have your child enter the one-day contest for kids like recycled art or best cake and your child gets in free!
www.sdfair.com/index.php?fuseaction=contests.day_contests

Snacks & Drinks
Keep snacks handy in your purse or backpack, including little juice boxes. It helps to keep kids happy and distracted during those sometimes long waiting lines.

We freeze water bottles the night before and carry one of those grocery freezer shopping totes. Keeps cool water most of the day, saving you money at the fair.

Take along a small cooler bag with fresh treats (sliced apples, string cheese, nuts). Allow for one major "fair food" treat for the day.

Getting There & Parking
Take a shuttle from a distant parking lot. Kids will love the ride on a bus!

Take the train (Amtrak) and enjoy a relaxing ride before heading to the fair. It drops you off close enough and it helps the environment. So much fun for the entire family.

We park in the dirt parking lot across from the main parking lot on the other side of Jimmy Durante Blvd. That way we avoid the traffic and it's only a short walk across the Blvd.

Safety
I always take a picture with my cell phone so if [my kids] get lost, I can show what they are wearing. I also write my phone number on them.

Everyone in the family wears the same colored shirt to keep track of each other.

Make sure everyone knows where the Red Cross, Lost & Found or a designated meeting place is.

On Having Fun
Give everyone - even the little kids - a disposable camera to take random pictures of the fair through their perspective. Have them write out their highlights of the day with a few choice photos they have taken.

Visit the collections exhibit. It's not only interesting and educational, but gives the kids ideas of what collections they can start!

Go when they open, even on the weekends and it's not so crowded.

Don't forget the camcorder to record how your kids react to new foods that they have never tried!

As we go through the arts exhibits, whoever can find the first prize winner with their same name wins a prize that is wrapped and waiting at home.

Plan Ahead
Find out online what time the shows are. Plan ahead…get there early and have fun.

Purchase tickets ahead of time, the lines can be long for excited kids!
Updated: April 2014