Let San Diego Family's team of marketing experts assist you with all of your advertising needs. Our team offers you more than 50 years of combined experience in marketing, sales and advertising, so rest assured that you're in good hands as we help your brand grow and reach your target market.

Advertise with us and see the difference!

Giovanni Baldan - is the Advertising/Marketing Director for South Bay, San Diego Downtown and Uptown
Contact Giovanni: 619-685-6987; This email address is being protected from spambots. You need JavaScript enabled to view it.

Tony Andrews is the Advertising/Marketing Director for Point Loma, Pacific Beach, La Jolla, North County Coastal
Contact Tony: 619-685-6977; This email address is being protected from spambots. You need JavaScript enabled to view it.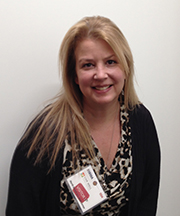 Nicole Maggio is the Advertising/Marketing Director for North County Inland (including Scripps Ranch)
Contact Nicole: 619-685-6971; This email address is being protected from spambots. You need JavaScript enabled to view it.
For all other locations, email to: This email address is being protected from spambots. You need JavaScript enabled to view it.
Personalized Service, Marketing Experts at Your Fingertips
An Honest, Trusted, Locally-Owned Company
85,000 Magazines Printed and Distributed Each Month
Parent Targeted Distribution with over 1,600 locations
Active Readership of 170,000
And Best of All — It Works!