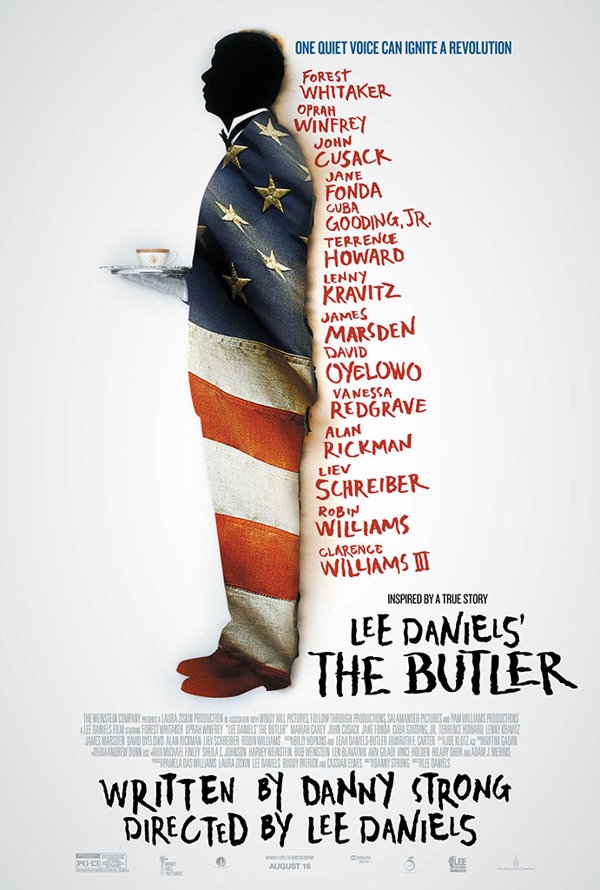 Rated PG-13
Running Time: 2 hour, 12 minutes
Starring Forest Whitaker, Oprah Winfrey, Cuba Gooding, Jr. , Terrance Howard, Alan Rickman, Jane Fonda

This film is based on a true story that has been fictionalized in major ways to become a chronicle of the civil rights movement through the eyes of a White House butler. The creative license in the movie does much to generate an honest view of the times, using the butler and his family to hold the story together. The movie is a blistering account of what was done wrong and the little that was done right by our leaders to bring equality to the Black community.
The story includes fictional drama between parents and siblings during this turbulent time. The son is ashamed his father is serving white people for a living while the father works hard to provide for his family, proud of his position. The portrayal of each member of the family as human and not totally stereotypical made the movie shine.
Whether fact or fiction, this is an important movie depicting the struggles, political and personal, of our society to provide equality. Violence, sexual situations and jarring language occur (the "N" word is used, necessary to the story). Beautifully written, acted and filmed, this excellent movie is a "don't miss." I loved the movie. Take your children 12 and up to see it.

{youtube}omJedbKwzLg{/youtube}