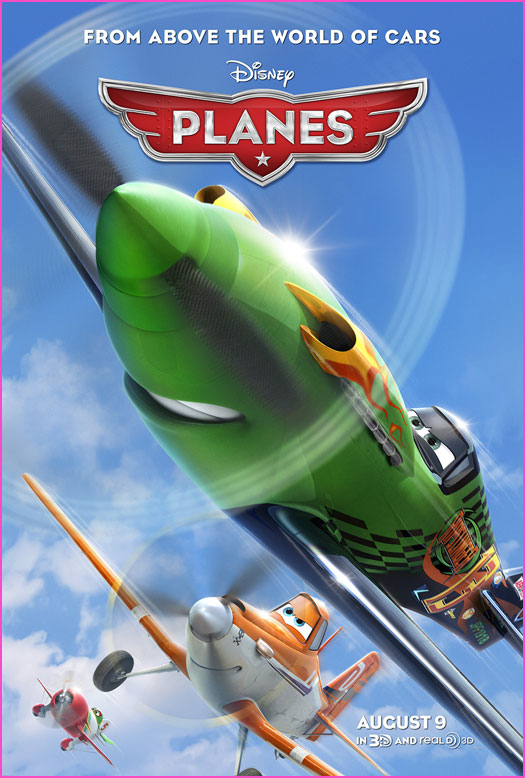 Rated PG
Running Time: 1 hour, 32 minutes
Animated with the voices of: Dane Cook, Stacy Keach, Brad Garrett

I didn't think I could dislike a movie that listed John Lassiter as Executive Producer. Wrong. Mr. Lassiter is part of the genius behind Pixar. Now he's with Disney/Pixar. But this Disney movie was a huge disappointment to me.
Planes is basically the same story as Turbo, only instead of a snail who wants to go fast, this is a crop duster that wants to go fast. Dusty (Cook) is a crop-dusting plane that yearns to compete in the around the world plane race. Of course his friends try to discourage him. The plot is trite and predictable. What makes the movie fun is the flying information. The animation is top-of-the-line, including a fabulous scene of Dusty's struggle in the ocean. That scene is fairly scary with enormous waves pounding down on the little plane. The scene recollected by the old fighter plane of a WWII battle is also frightening. Otherwise there's no violence, no bad language and no sex in Planes.
The clichéd, heartwarming story may be fine for kids 6 and up, but I suggest you send them with grandma. Planes' one-dimensional characters and obvious plot make it one adults should avoid if possible.

{youtube}Ch39vLdQi1g{/youtube}