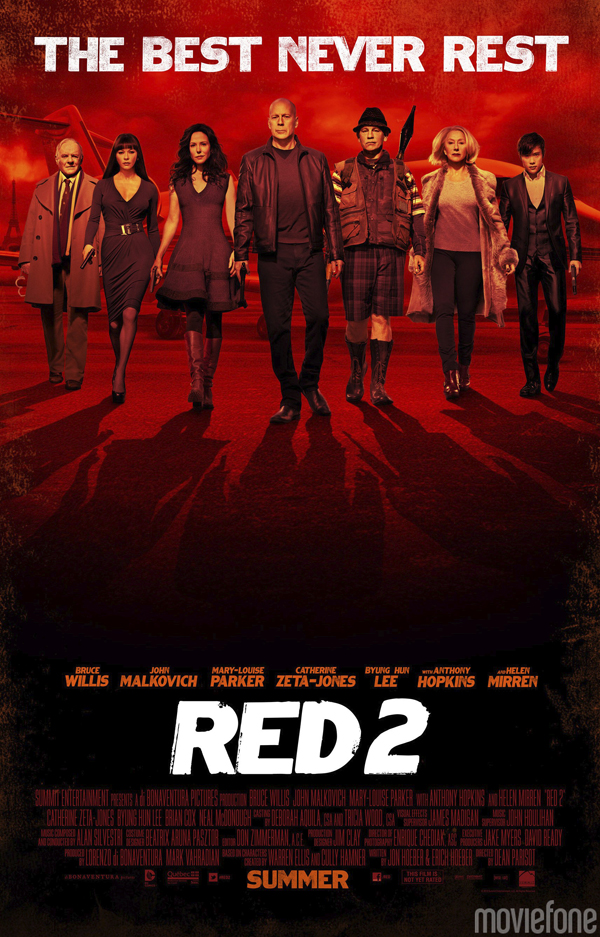 Rated PG-13
Running Time: 1 hour, 56 minutes
Starring Bruce Willis, John Malkovich, Mary Louise Parker, Helen Mirren

What a cast! What wonderful fun the original movie was! How disappointing is this one? Very. I'm sorry to say RED 2 didn't live up to RED at all. In an attempt to be original and full of twists, the plot was so convoluted I couldn't follow it. The characters kept hopping from European city to European city, chasing the bad guys only to find out there was a worse bad guy waiting in the next city. My head was spinning.
The writing was a disaster. RED had been so tongue-in-cheek funny and clever. RED 2 is simply embarrassing and boring. The punch lines are too long and the rapport the actors had last time has evaporated.
I'm sorry to say RED 2 was a huge disappointment. There was tons of violence and shooting. A little sexual innuendo and no bad language. The movie is appropriate for kids 12 and up, if they're interested in seeing older actors mucking through the mud of a lumbering film.


{youtube}sCM3HhGUJsM{/youtube}