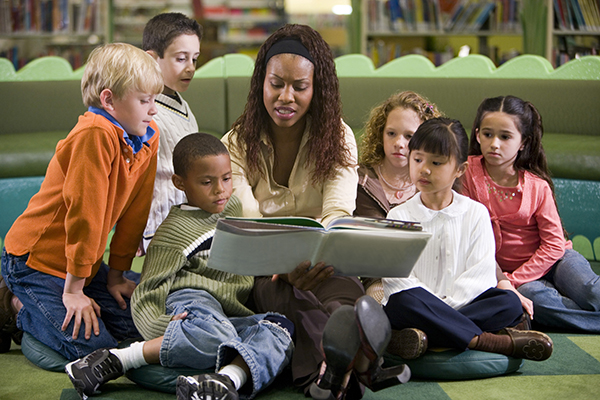 EARTH DAY RESTORATION & CLEANUP EVENT

Volunteers are needed at select California state parks on Saturday, April 22, 2017, for the 19th Annual California State Parks Foundation (CSPF) Earth Day Restoration & Cleanup presented by Pacific Gas and Electric Company (PG&E).

This statewide Earth Day event is a great opportunity for Californians to do something meaningful for their communities and the planet by helping improve their local state parks. Due to a history of underfunding by the state, the parks system faces a $1 billion backlog of overdue maintenance projects as well as reduced staffing and programs.

Businesses and individuals are needed to actively participate with their communities to help steward and care for California's treasured state parks. Trail and road repair, campground improvements, fence and boardwalk building, tree planting, and wildlife habitat restoration are just some of the projects planned for Earth Day.
9:00 a.m. – 1:00 p.m. Register at
calparks.org/earthday
or call 1-888-98-PARKS. Registration opens February 20.
MARCH FOR MEALS

Meals on Wheels San Diego County will be participating in the 15th Annual March for Meals – a month-long, nationwide celebration of Meal on Wheels and the homebound and vulnerable seniors who rely on its vital safety net.

Since 2002, Meals on Wheels America has led the annual awareness campaign in an effort to fill the gap between the seniors served and those in need that is widening due to increased demand with a rapidly aging population combined with declining public and private resources, and rising food, transportation and operational costs. This March, hundreds of local Meals on Wheels programs, like Meals on Wheels San Diego County, will reach out to their communities to build the support that will enable them to deliver nutritious meals, friendly visits and safety checks to America's seniors all year long.

Meals on Wheels San Diego County's March for Meals celebration will include:

• March 2017 – Local San Diego restaurants will participate in the "MOW"jito's & More challenge. Local eateries and bars will have a delicious specialty cocktails featured at their restaurant of which $1 of each specialty cocktail served will benefit Meals on Wheels San Diego County. Participating establishments are: Indigo Grill, The Prado, Coasterra, Brooklyn Girl, The Cosmopolitan, Casa de Reyes, and many more. For a complete list visit www.meals-on-wheels.org.
• March 17, 2017– South County Flapjack Breakfast from 8:00AM - 10:00AM at Bonita Mall Applebee's, 3030 Plaza Bonita Rd., Suite 1298, National City, CA 91950. Tickets $10.00 per person. 50% of proceeds benefit Meals on Wheels San Diego County
• March 20 - March 24, 2017 – Champions for Meals Week: Mayors, elected officials, and local celebrities deliver meals throughout San Diego County to our seniors.
• March 25, 2017 – Wiggin' Out for San Diego Seniors: This 4th annual event is perfect for anyone interested in a 5K or 1M Run/Walk that will help combat senior hunger. Join us in beautiful Crown Point South at Mission Bay Park at 7:30 AM Registration - Crown Point Dr. & Moorland Dr., in Pacific Beach, 92109.
On Sunday, April 30, pet lovers and trendsetters alike will come together for the most fashionable fundraising event of the season – Bags & Baubles. The Foundation for Animal Care and Education (FACE) will host its 7th annual silent auction to raise funds for pets in need of life-saving veterinary care. Held at a beautiful Rancho Santa Fe estate, guests will shop 'til they drop and enjoy gourmet hors d'oeuvres, wine and estate tours, all for a good cause.

FACE is now accepting donations of new and "gently loved" high-end designer handbags, jewelry, accessories, and sunglasses for this year's Bags & Baubles event. Donated items are fully tax-deductible and will be auctioned to provide grants to local families who are unable to afford the high costs of treatment for their critically injured or sick pets. Register at www.bagsandbaubles.org.


HELP OUT AT THE ED BROWN SENIOR CENTER IN RANCHO BERNARDO

Volunteers of all ages and backgrounds are needed to assist in various activities such as taking inventory, answering phones, helping with fundraisers and more. 18402 West Bernardo Dr. (inside Rancho Bernardo Community Park). Call 858-487-9324 to learn more.
TRAVELING STORIES NEEDS STORY TENT VOLUNTEERS
Traveling Stories is a nonprofit organization working to outsmart poverty one book at a time and inspire a love for reading everywhere. Their Story Tent program is in need of Story Tent Readers, people who have a chance to read with kids and have kids read to them. They can also motivate kids to read by awarding book bucks for books read.

For Story Tent locations and to register, visit www.travelingstories.org/volunteer. Want to know more about Traveling Stories? Read about the organization at http://www.sandiegofamily.com/resources/san-diego-heroes/1319-emily-moberly-traveling-stories.

VOLUNTEER AT ST. VINCENT DE PAUL VILLAGE

This local rehabilitation program provides a wide range of services to assist the homeless and needy neighbors. Volunteers must be ages 10 & up. Learn how you can help by visiting
http://my.neighbor.org/volunteer
, emailing
This email address is being protected from spambots. You need JavaScript enabled to view it.
or call 619-645-6411. 1501 Imperial Ave., downtown San Diego.
LEND A HELPING HAND AT COMMUNITY RESOURCE CENTER
This nonprofit provides social services and domestic violence programs in coastal North San Diego County. Different volunteer opportunities include organizing an activity at the Therapeutic Children's Center, sorting and shelving food at Client Center, teaching a life skills class and more. Internships and service learning project opportunities also available. Volunteers must be ages 14 & up. For more information, email
This email address is being protected from spambots. You need JavaScript enabled to view it.
or call 760-753-1156.
GENTLY HUGGED

Don't know what to do with clothes that your baby has outgrown? Donate them to this local nonprofit that collects gently used or new infant clothing (sizes preemie to 12 mos.) and blankets to distribute to needy families in the county. For suggested donation items and donation bin locations, visit
www.gentlyhugged.org
.
HELP MAKE IT A NIGHT TO REMEMBER: PROM FOR KIDS WITH SPECIAL NEEDS

A Night to Remember is an annual volunteer-run prom event for people with special needs (ages 14-22). Be part of the next ANTR by being a student host or adult volunteer. Learn more at www.aNighttoRememberprom.com.
BIG BROTHERS BIG SISTERS

Be part of this organization that has provided one-on-one mentoring for kids facing adversity in the county. Since boys comprise more than 80% of the waiting list, men are encouraged to be 'Big Brothers' to these children and help make a difference in their lives. To learn more, visit http://sdbigs.org/volunteer.
PROVIDE SOME TLC AT THE RONALD MCDONALD HOUSE

After spending the day with their sick child at the hospital, meals at the Ronald McDonald House are a time for family members to nourish their bodies, unwind and regroup. It takes the efforts of many volunteers and food donors to make mealtime special for these families, and more help is needed year round as more and more families take advantage of meals at the House.
THE GIVING EFFECT

Take time to share your blessings with those in need. Check out www.thegivingeffect.com that connects you with charities and organizations that need pretty much everything you can spare – from clothes, food and shoes to cleaning supplies, computers and furniture. Browse the site by zip code, items you're donating and special interests to find causes you'd like to support.
---
» Find more volunteer opportunities, visit our TOTALLY TEENS page.
Cecily's Closet is a non-profit organization that provides room makeovers (and other items) for children with special needs with the help of local businesses, designers, friends and the community. They provide this service at no cost to the recipients. If you'd like to donate your time, talent or gently used equipment, please go to http://www.cecilyscloset.org/volunteer.html.

THE ARC OF SAN DIEGO
Extend a helping hand to kids and adults with disabilities and their families. Volunteer with this organization or participate in their Every ONE Counts membership campaign. Call 619-685-1175, ext. 294 or email

This email address is being protected from spambots. You need JavaScript enabled to view it.

. www.arc-sd.com.
Put your old phones to good use by donating them to this recycling program that helps our troops stay in touch with their loved ones back home. Before donating your phone, make sure to use the free cell phone data eraser on their Website that helps you remove personal information from your cell phone. For a donation center near you, visit www.cellphonesforsoldiers.com.
VISIT THESE WEBSITES FOR MORE VOLUNTEER OPPORTUNITIES:

www.sandiego.gov/volunteer-program

Updated: March 2017