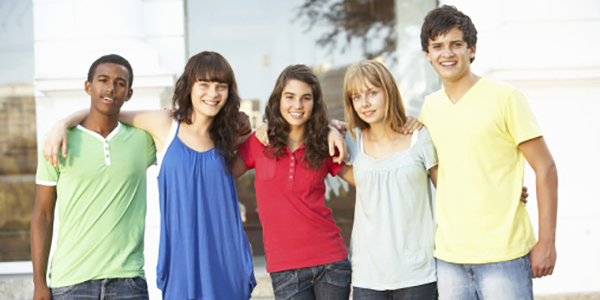 San Diego teens! Here you'll find contests, events, scholarship information, volunteer opportunities and resources for tweens and teens in San Diego County. Come back every month for new events and information.
» Parents of teens! Find great articles and resources to help your parenting journey in our Teens section.
EVENTS

Reverberate: Sound & Image. View student art that tackles musical impacts and looks into ways students perceive sounds. This annual youth exhibition features K-12 students from San Diego County and Tijuana. Through Jan. 9. Tues.-Sun., 10 am-5 pm. Pay What You Wish admission. Museum of Photographic Arts, Balboa Park. www.mopa.org.
"Disney's Newsies, Jr." by JCompany Youth Theatre. Follow the story of Jack Kelly, a charismatic newsboy and leader of a ragged band of teenaged "newsies," who dreams of a better life far from the hardship of the streets. Jan. 12, 19 & 26, 8 pm; Jan. 13, Jan. 20 & 27, 1 & 4:30 pm. $17-$25. David & Dorothea Garfield Theatre, 4126 Executive Dr., La Jolla. www.sdcjc.org/jc.
Science Club: Secrets of Squid. Have you ever seen a cephalopod? Get an inside look at the anatomy that makes these creatures so fascinating. Jan. 13, 1-3 pm. $15. Pre-registration required. For grades 5-8. Fleet Science Center, Balboa Park. www.fleetscience.org.
The High Tech Fair. Students, grades 7-12, are invited to learn about the opportunities available to them as they pursue a career within a scientific field. This event features local STEM (science, technology, engineering and mathematics) -related businesses that are ready to inspire a new generation of scientists and engineers. Jan. 17: Family Night, 5-8 pm; Jan. 18: School Day, 8 am-2 pm. Free admission. Balboa Park Activity Center, 2145 Park Blvd. www.fleetscience.org/events/high-tech-fair.
Tidepooling Adventures. Discover the wonderful world of tide pools with trained naturalists in La Jolla. Jan. 19, 1-3 pm at Dike Rock & Jan. 20, 2-4 pm at False Point. $18. Advance registration required. For ages 2 & up; ages 13 & under must be accompanied by a paid adult. www.aquarium.ucsd.edu.
TALENTED TEEN WRITERS WANTED!
Do you have a story to tell? Do you have an opinion on a current issue? We're looking for writers, ages 13-18, to be published as guest columnists for our Teen Life column. Essay must be no more than 800 words. Submit articles via email as a text document to This email address is being protected from spambots. You need JavaScript enabled to view it.. For guidelines, visit our "Teen Life & Youth Voices" page.
Help Spread the Word! Email information about events, contests, scholarships and volunteer opportunities for teens to This email address is being protected from spambots. You need JavaScript enabled to view it.. Include brief description, date, time, address, cost, contact number and website. Submission does not guarantee publication. Deadline for the February issue: Jan. 2.
» Visit our summer camp section to read Teens Wanted: Counselors in Training, a list of great summer camp volunteer opportunities for San Diego teens.» To find more volunteer opportunities, visit our Donations, Volunteers, and Local Fundraisers page.
Updated: December 2018