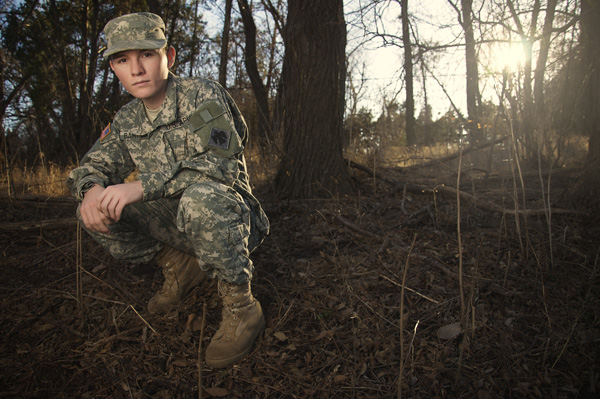 Your graduating high school senior has just walked the stage and received his diploma, but now what? Where does he go from there? While the traditional route for most is college, one expert says that's not the best choice for everyone, and parents and young adults should be encouraged to explore all the different options. Share these ideas and talk them over with your undecided teen:

Join the Military
One of the best options for the undecided because it teaches discipline, independence and teamwork, responsibility, camaraderie, honor and leadership skills that can be applied to almost anything in life.

Travel
Take some time to go see the world, learn about different cultures and see how other people live and do business. Spending time overseas will broaden and mature your teen, and employers are impressed when they see this on a resume because it shows real world experience in a foreign environment.

Volunteer
Many companies are always open to the offer of free help. If he's undecided about what to do, encourage your teen to seek several volunteer opportunities in various fields to learn more about these industries. Real life exposure like this will help him decide which direction to go in.

Master your trade
Mayor Michael Bloomberg recently said that pursuing a plumbing career might be a better choice than going to Harvard, and to his point if your teen has a special talent or skill that solves a problem that people are willing to pay for, master it and make a career out of it.

Start a business
It's very common for 18 or 19-year-olds to have an idea and turn it into a successful business. Imagine how many kids didn't follow their dream because they were influenced to take the traditional route of college despite aspirations of starting a business.

Find a mentor
The key is to find someone you and your teen trust, who is already successful and who has been through this before and understands your teen's confusion and indecisiveness. Talk to them, discuss different options and try to get some clarity, directions or first steps to take.

Get into sales
A sales position in almost any industry is valuable experience that will pay off later on. It teaches important people and communication skills, and most importantly, sales teaches people to think on their feet and work around objection.

Focus on relationships
No matter which route your graduate chooses after high school, don't forget about face-to-face relationships. Encourage your teen to attend in-person networking events, invite the CEO of a company for a cup of coffee and just get to know as many different people in as many different fields as possible. You never know who might be able to help him or who he'll be able to help.

-----------------------
Patrick Bet-David is an author, CEO of one of the fastest growing companies in America, impossibility thinker and an award-winning blogger.
Published: August 2013