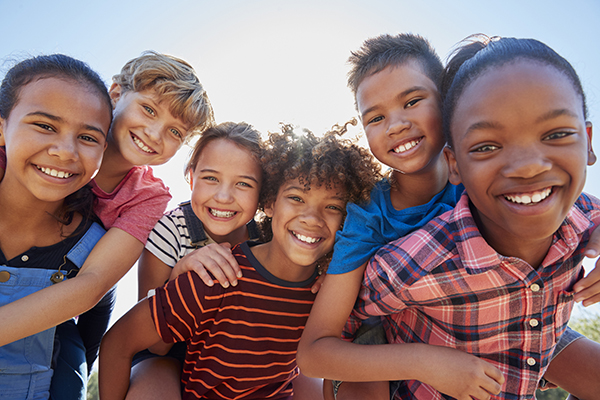 Do your kids want to learn new skills and make life-long memories this summer? Browse through our Summer Camp Guide to find awesome camps and plan an epic summer. Do you have a future game designer or scientist, a ballet dancer, surfer or animal lover? There's a camp for that! Visit our Virtual Camp Fair 24/7 at www.virtualcampfair.sandiegofamily.com for additional browsing options, including videos and photos.


QUICKLINKS: Academic Focus | Animal Encounters | Dance/Music | Drama/Theater | Language | Overnight/Resident Camps | Painting, Drawing Ceramics | Play Based
Schools Offering Summer Programs | Science & Discovery | Specialty | Sports | Technology & Filmmaking | Traditional Day Camp Experience | Watersports
ACADEMIC FOCUS
MBMA Summer Camp
University City, La Jolla, PB - 858-457-5895
www.mbmacademy.com/summer-program-2018
Ages 2-6th grade; June 25-August 17
Summer camp at MBMA is a great way for your child to spend the summer! See our website for our exciting new weekly format, featuring STEM/STEAM, Drama, Academics, and more. We have paired with some incredible specialty camps to make a wonderful experience for your child.

Renaissance Village Academy
Scripps Ranch - 858-564-9622
www.rvaschool.org
TK-8th grade; June-July
TK-3rd grade: six 1-week programs, sign up for am, pm, or whole day. Math, science, thinking skills, folklore, games, art, Russian. Grades 4-12: two 3-week programs, sign up for specific classes (writing, editing, math, vocabulary, logic, art, Russian) or the whole day. Priority discount given to full-day students.


ANIMAL ENCOUNTERS
Circle T Ranch
Lakeside - 619-312-0544
www.thecircletranch.com
Ages 6-13; June-August
Summer weekly camps 9 am- 3:30 pm at reasonable rates for children 6-13 years old. Private lessons & horseback riding for all ages available all year. This is a ranch experience with hands-on teaching methods. Visitors welcome with appt.
Seaworld
Mission Bay – 619-222-4732
www.seaworld.com/san-diego/educational-programs

Summer Critter Camp at Helen Woodward
Rancho Santa Fe - 858-756-4117
www.animalcenter.org/education
Preschool-8th grade; June 11-August 31
Summer Critter Camp is San Diego's best animal camp for kids. Children experience a week of animal interactions and activities including animal-themed games, crafts, songs and more.

DANCE/MUSIC
California Ballet School
Multiple Locations - 858-560-5676
www.californiaballetschool.org
Ages 5-14; June-August
The summer programs at San Diego's California Ballet School are designed to complement students' training received during the regular school year. The 2018 summer camps are divided into four levels, from beginning to professional.

City Ballet's Dance Camps
Pacific Beach - 858-274-6058
www.cityballet.org
Ages 3-18; July
City Ballet's dance camps offer graded classes. Dance camps include classes in ballet technique and special workshops on stage make-up and dance related crafts and activities, culminating in a free performance for friends and family. Limited class size.

San Diego Civic Youth Ballet Camps
Balboa Park - 619-233-3060
www.sdcyb.org/summer-programs
Ages 4-10; July-August
Camps begin with a daily ballet class that introduces students to the technical aspects of ballet as well as the concepts of musicality and performance. Supplemental activities include arts & crafts, jazz classes, performance rehearsals, and field trips to other cultural institutions in Balboa Park.

Vernetta's Dance Studio
North Park - 619-260-1707
www.vernettadance.com
Ages 2 & up; All summer
Tap, ballet and tumbling classes. Fun classes, family oriented, moms and dads can have coffee and cookies while they watch. Performing opportunities at fairs and festivals. First lesson free.

DRAMA/THEATER
CYT San Diego
Multiple Locations - 619-588-0206
www.cytsandiego.org/camps
Ages 5-12; June-August
Join CYT for an unforgettable summer under the Big Top! The Greatest Show on Earth is even GREATER when you combine all the fun that musical theater has to offer, with a modern-day circus theme!
North Coast Rep
Solana Beach - 858-481-1055
www.northcoastreptheatreschool.org
Ages 4-19; July-August
The Theatre School at North Coast Rep has an exciting summer of Theatre day camps! We're proud to offer performance-based classes that will give your child a fun, skill-building, and playful summer. For Broadway Babies ages 4-8, check out three different one-week, half-day camps. Students will have fun: building confidence and working as an ensemble. Also, we have three different two-week full-day fun production camps for ages 8-12. Students will work on putting together a short version of Annie, Magic Tree House and The Music Man. For more intensive skill-building classes for tweens and teens, we offer three different two-week full-day performance camps for ages 12-19. Students will go from the audition process to performance in a fast-paced, fun, and creative environment. All camps focus on actor training, and culminate in a showcase for family and friends. For full camp descriptions and to register, call 858-481-1055, visit www.northcoastreptheatreschool.org or email This email address is being protected from spambots. You need JavaScript enabled to view it. with questions.
San Diego Junior Theatre
Balboa Park - 619-239-1311
www.juniortheatre.com
Pre K-12th grade; June 11-August 24
In addition to traditional camp, San Diego Junior Theater offers acting and musical theater camps for those interested in theater performance. Every session of camp is unique.
Scripps Performing Arts Academy
Scripps Ranch, Carmel Valley - 858-586-7834
www.scrippsperformingartsacademy.com
Ages 3.5-16; June 18-August 24
Using original scripts, written by the creative forces of the Musical Theatre Department, each summer camp provides a fun, creative, 5 day getaway for each student! Each camp concludes with a performance in our on-location black box theaters!

LANGUAGE
Bilingual Kids Spanish and Mandarin
Summer Camps
Balboa Park - 619-366-3098
www.bilingualkids-sd.com
Ages 4-12; June-August
Spanish & Mandarin camps catered to promote foreign language acquisition with a fun and engaging approach. Children learn or enhance language skills through games, songs, classroom activities, arts and crafts, outdoor activities and daily field trips to museums & zoo. All activities are conducted in language of choice.

Little Language Ambassadors Summer Camp
San Marcos - 760-510-9639
www.littlelanguageambassadors.com
Ages 18 mos.-7 yrs; July 9-August 23
San Diego's premier language immersion preschool is now enrolling for 2018 Summer Camp. The 100% Spanish immersion summer program offers a variety of fun, interactive and engaging activities. Sample activities include music, arts & crafts, show performances, traditional foods, water fun, dress-up days, outdoor activities, soccer, yoga and more. Call for more information and to schedule a tour. Enroll today!

OVERNIGHT/RESIDENT CAMPS
YMCA Overnight Camps
Marston, Julian, Imperial Beach - 760-765-0642
www.ymca.org/camp
Ages 7-17; June 17-August 17
Three fantastic properties in San Diego County, Camp Marston in the mountains for summer adventures, Raintree Ranch exclusively for horseback riding near Julian, and Camp Surf on the Pacific Ocean.

PAINTING, DRAWING, CERAMICS
Little Artists Summer Morning Classes
Clairemont/UTC - 858-268-2255
Poway - 858-486-1555
Rancho Bernardo - 858-451-2055
San Carlos - 619-462-1955
Chula Vista - 619-455-3755
www.littleartists.com
Ages 4-18; June-August
Offering great programs with convenient morning classes for all ages. Drawing, painting and cartooning available. Call for summer specials.

Little Fish Comic Book Camps
College Area/ SDSU/ La Mesa - 619-356-1103
www.lilfish.us
Ages 7-16; June 14-August 24
Little Fish Comic Book Studio's summer camps are an exciting opportunity for kids who love art and comics to immerse themselves in the art and culture of comics and anime! Students will complete a week of camp with a three page comic of their own making!

PLAY BASED
FUNBelievable Play
Lakeside - 619-456-2474
www.funbelievableplay.com
Ages 3-12
Action packed, multi-activity camp to keep children happy, healthy and entertained. Children will enjoy adventure play, arts and crafts, group games and more.

SCHOOLS OFFERING SUMMER PROGRAMS
Balboa School
Escondido - 760-294-4490
www.balboaschool.com
1st-12th grade; June 4-July 6
Blend academics with engaging activities to reinforce skills and develop new ones. Students continue to make progress at a time when they might otherwise slip behind. The warm, personal environment assures success and fosters mastery for future achievement.
Discovery Isle
Multiple Locations – 877-959-3741
www.discoveryisle.com/camp
Free Summer School at Compass Charters
Online program - 877-506-8631
www.compasscharters.org/academics
6th-12th grade; July 3-July 27, July 30-August 24
The online summer school program allows scholars the flexibility of learning from home. Most courses are a-g and NCAA approved. We also offer, through our summer school program only, both Drone Pilot and social media classes as elective course options. Choose Compass and enjoy summer your way!
Scripps Montessori Summer Camp
Scripps Ranch - 858-566-3632
www.scrippsmontessori.com/programs
Ages 18 months-12 years; June-July
Offers many exciting activities including swimming, art, music, dance, cooking, Radical Reptiles, sports, field trips and more.

SCIENCE & DISCOVERY
San Diego Children's Discovery Museum
Escondido – 760-233-7755
www.sdcdm.org/summer
Entering Kindergarten – 3rd grade; June-August
Summer Learning Adventure Camp at Birch Aquarium
La Jolla - 858-534-3474
www.aquarium.ucsd.edu
Ages 4-15; June 25-July 24
Birch Aquarium's week-long Summer Learning Adventure camps merge scientific exploration with hands-on fun and learning. From the classroom to the seashore, the aquarium's accredited camps invite young ocean enthusiasts, ages 4-15, to investigate marine habitats, create ocean art projects, learn about diverse careers in oceanography, and combine science with water sports, all while making new friends and memories. Campers age 4-7 explore Birch Aquarium, make ocean crafts, and dive into science experiments. For ages 8 and above, campers are eligible to attend both aquarium-based and off-site camps. Off-site camps meet at the beach, where snorkeling, surfing, and boogie boarding are interwoven with opportunities to enter Scripps Oceanography laboratories, speak with scientists, and get a close up view of world-class oceanographic experiments. There's always something new to inspire and explore with Summer Learning Adventure Camp!

Super Solar System Summer Camp at The Fleet
Balboa Park - 619-238-1233 x806
www.fleetscience.org
1st-2nd grade; July 9-13 and August 6-10
Can you skate on the rings of Saturn? Was there ever life on Mars? Unlock the secrets of our solar system in this cosmic class. Learn why the seasons change on Earth and why the sun is so important to our everyday lives.

Women Scientists in Action
Balboa Park - 619-238-1233 x806
www.fleetscience.org
5th-8th grade; July 23-27
Girl power! Join us for an all new "science sampler" just for girls. Each day we'll explore a new field of science. You'll interact with local women scientists, participate in incredible hands-on experiments and investigate careers in science.

SPECIALTY
Aerial Revolution
Linda Vista - 619-220-4909
www.aerialrevolution.com
Ages 6+; June-August
Ground and aerial acrobatics including aerial silks, trapeze, lyra, pole, tumbling, handstands, flexibility, and acrobatics. Campers participate in several types of circus classes, create art projects, enjoy creative play. Sibling discount provided.

Model Railroad Engineer Camp
Balboa Park - 619-696-0199 x1608
www.sdmrm.org
2nd-8th grade; June-July
Hop aboard this summer and discover the secrets beneath the rails. Join our 2nd through 8th grade camps on Railway Missions, Balboa Park explorations, and create your own railroad layout. Discover, create and connect with us. Join us for a summer of fun and friendship.

SPORTS
Archery, Fencing and Medieval Warrior Camps
East County - 619-462-2027
www.lionheartsandiego.com
Ages 10-14; June 11-August 3, camps start weekly

Archery campers will shoot arrows using real recurve bows. Archery camp includes range safety and shooting-line etiquette. Fencing campers learn sword technique, how to advance, retreat, lunge and parry. Warrior camp teaches the culture of Roman soldiers, medieval knights and Mongol nomads. Camps can be half-day or combined into a full day.

Camp Flips Elite Gymnastics Academy
El Cajon - 619-441-5900
www.EliteGymnastics.com
Ages 4+; June 18-August 17
Camp Flips is a high energy experience designed to excite, motivate and stimulate kids. Each of the gymnastics events introduces a different world of challenges for a child's mind and body. Fully supervised by our trained and accredited staff.

Poway Gymnastics
Poway - 858-748-1716
www.powaygymnastics.com
Pre-School; Spring and Summer
With over 25 years of experience, Poway Gymnastics offers a safe learning environment for boys and girls of all levels. Gymnastics instills self confidence, discipline, strength, flexibility, and body awareness.

San Diego Ice Arena
Mira Mesa - 858-530-1825
www.sdice.com
Ages 3+; June-August
We have a learn to skate program for figure skating and hockey. Our learn to skate programs run year round and days and times will vary. If your child is interested in summer camp (day and week camps) you can sign up through your local YMCA. For more information visit www.sdice.com.

TECHNOLOGY & FILMAKING
CodeREV Kids
Multiple Locations - 415-658-5915
www.coderevkids.com/sd
Ages 6-16; July 9-August 17
Weeklong summer tech camps for budding programmers, future video game designers,app developers, robotics engineers, 3D modelers & animators and just plain technology fans.

Mobile Technology Summer Camp
Multiple Locations - 949-529-0438
www.hands-on-mobile.com/program
Ages 8-13; April-August
Summer fun is reinvented through the lens of mobile technology in this fun, innovative camp. Through coding, circuits and Android app design, campers are inspired to become the builders of tomorrow's technology instead of just consumers.

Media Arts Center/ Digital Gym
North Park - 619-230-1938
www.digitalgym.org/summercamp/
Ages 6-14; June 18-August 24
During our week-long summer camps, youth get to flex their "technology" muscles by creating an original movie from start to finish. Campers will test their media and tech skills and learn how to operate a camera, edit in Final Cut Pro, create storyboards, and use our Green Screen Studio. No experience necessary! Ages 6 - 14.

TRADITIONAL DAY CAMP EXPERIENCE
Boys & Girls Club of Oceanside Summer Camp
Oceanside - 760-433-8920
www.bgcoceanside.org
Ages 5-18; June 11-August 15
Enjoy 10 filled weeks with over 40 exciting, age- appropriate themes including Greatest Showman, Project Runway and Robo Tech. Field trips include Balboa Park, Vital Climbing Gym, Glowzone and many more. Make sure your child has the best summer yet!

WATERSPORTS
Aqua Pros Swim School
Clairemont or Your Home - 619-209-2990
www.aquapros.org
Infants-adults; Summer lessons
Dedicated to providing a professional year-round learn-to-swim program, Aqua Pros strives for each individual to reach their full aquatic potential. Swimmers learn proper swim techniques and how to become competent in the water. Water safety is the #1 priority.

Pacific Beach Surf Camp
Pacific Beach - 858-373-1138
www.pacificbeachsurfshop.com
Ages 5+
Surf Camps since 1994! Become a surfer in a week, have the fundamentals for a lifetime. We integrate decades of surf culture and lifestyle in an exciting setting! 1, 3, and 5 day options and half or full day camps. Save with the new Family and Friends discount! Conveniently located on the boardwalk.

Watersports Camp at Mission Bay Aquatic Center
Mission Beach - 858-539-2003
www.watersportscamp.com
Ages 6-17; June 11-August 24
Watersports Camp offers kids ages 6 to 17 camps in wakeboarding, sailing, surfing, paddling, marine science and much more. Our camp is sponsored by the YMCA and held at SDSU and UCSD's Mission Bay Aquatic Center. Camps run daily, Mon-Fri from 8a.m. to 3p.m Full-day and half-day options available.
Published June 2018
------