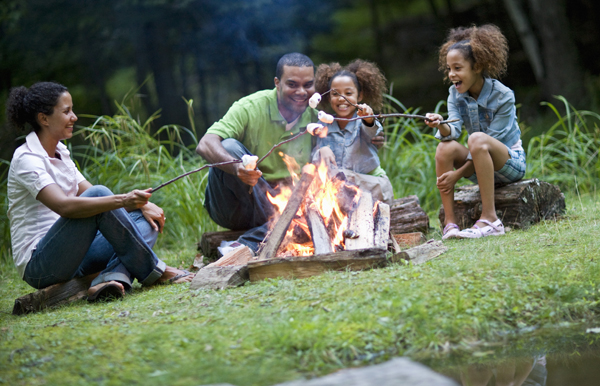 If you like the idea of camping as a family, check out the family camping Websites below. You may be surprised to know that there are lots of great family camping grounds right here in San Diego County! Whatever you choose to do, be sure to help your kids experience the great outdoors this summer - even if it means just pitching a tent in your own backyard!

San Diego Parks & Recreation Campsites
Agua Caliente & Vallecito (Anza-Borrego Desert)
Dos Picos (Ramona)
Guajome (Oceanside)
Heise (Julian)
Lake Jennings (Lakeside)
Sweetwater Summit (Bonita)
Phone reservations 858-565-3600

Hint: San Diego County residents are eligible for a County Resident Camping Discount Card. Ask about it!
Santee Lakes Recreation Preserve
Online reservations Santee Lakes Campsites

Campland On the Bay Campland
Phone reservations 1-800-4-bay-fun

San Diego Metro KOA Chula Vista KOA San Diego
Phone reservations 1-800-562-9877

Lake Poway Campgrounds Lake Poway Campsites
Phone reservations 858-668-4580

Palomar Mountain State Park Palomar Mountain Campsites
Phone reservations 1-800-444-7275

If you head to Palomar Mountain, plan to visit the Palomar Observatory. Click Visiting Palomar Observatory for more information.


Thinking about sending your child to camp this summer? Pick up the April issue of San Diego Family Magazine - it's one of our most anticipated issues of the year! You'll find detailed information on a ton of day and resident camps, as well as relevant articles that may help you in the decision-making process.

Published: March 2009