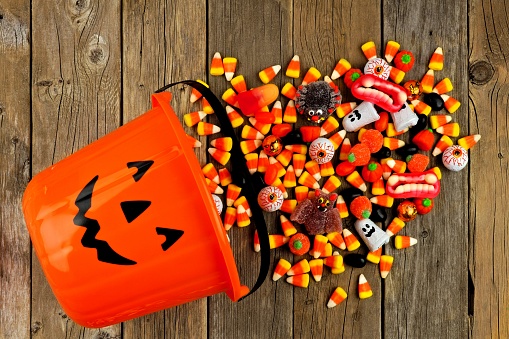 Things to do with Halloween Candy After Halloween! How to Avoid the Post-Halloween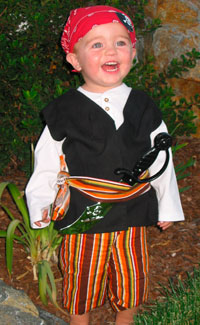 Sugar Rush.
Every year on Halloween my grandmother would make a dreaded meal: liver and onions. Before my mom and her sisters could go trick or treating, they had to choke down that dinner. I think it was Grandma's attempt at providing something nutritional to balance out all the candy she knew would be coming home that night.
I'm not willing to cook liver but I do worry about my kids getting too much sugar. So how are you supposed to balance the fun of getting Halloween candy with concerns about maintaining a healthy lifestyle?
Here are some ideas for handling the candy crisis without being the meanest mom on the block:
Limit the time during which kids can eat it. Allow one night for a candy free-for-all, then have The Great Pumpkin take the rest away. Dentist and father of six Doug Brower says its better to eat a lot of candy for one night than to spread it out and let sugar sit on the teeth over a longer period of time.
Trade it for something else. When your kids return home, have them trick-or-treat at your door one final time. Instead of giving candy, trade them a new toy or book for the candy they've collected. A variation on this theme is to set up a little store at home where children can use candy as currency to purchase items like holiday pencils, bouncy balls, puzzles and gum.
Get rid of it. Some dentists will buy your sack of loot, paying by weight. Check out the October issue of San Diego Family. Many of our advertisers offer this type of program. Some families let kids pick out their favorite candies to keep, then sends the rest off to work with dad. Better yet, let the kids choose a certain amount to keep, then take the rest to a local shelter.
Save some for later. Chocolate freezes well, allowing you to dole it out gradually over several months or use it in baking. Read Candy Chromatography to find out how kids can use candy in science experiments.
Organize a neighborhood Halloween activity instead of trick or treating. A movie night, games, or even a scavenger hunt still gives you a chance to dress up and socialize without focusing on candy.
Think about your own childhood memories of Halloween. The real fun was in dressing up and seeing friends—not eating the candy.

Eliana Osborn is the mother of two sons ages 5 and 2. Her favorite candy is licorice.