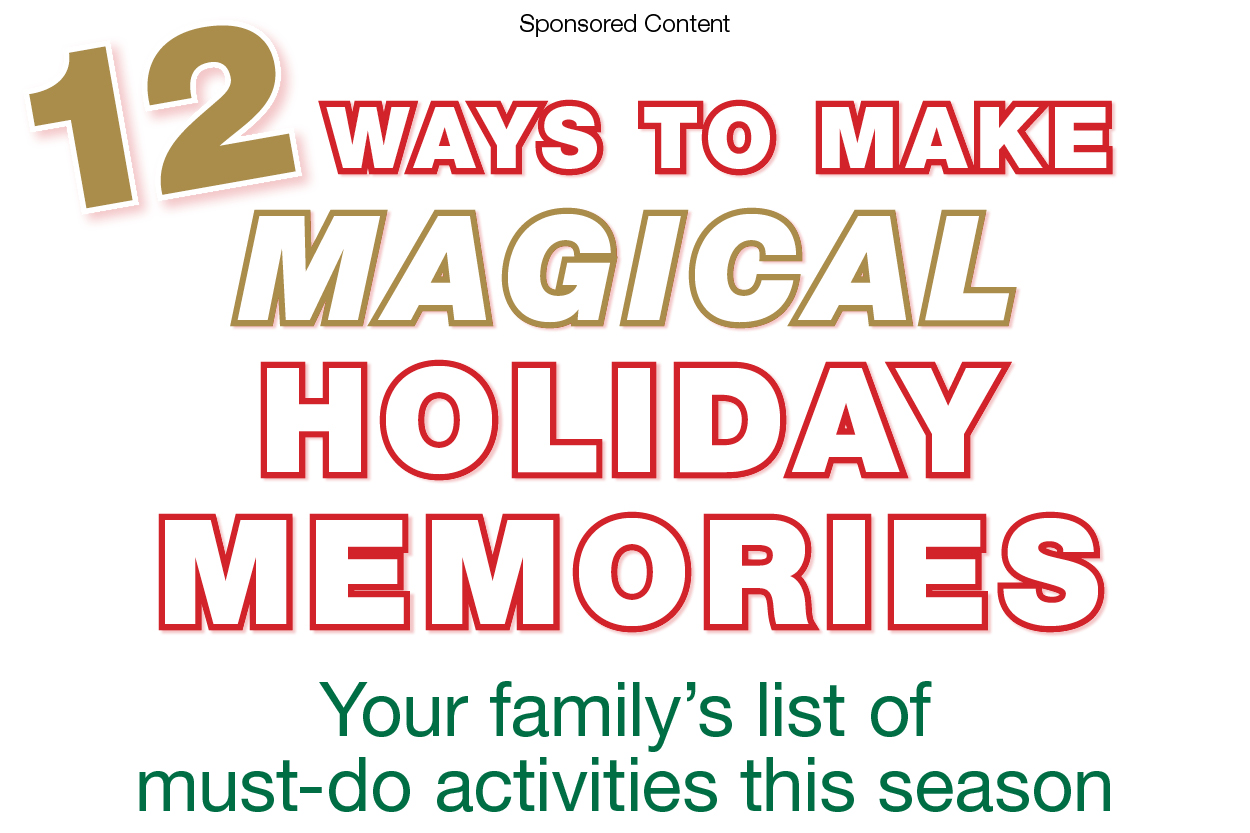 The Holidays are here, San Diego! Whether you're looking to rekindle a favorite family tradition or start a new one, we've got you covered. Here's how to make magical holiday memories in our city.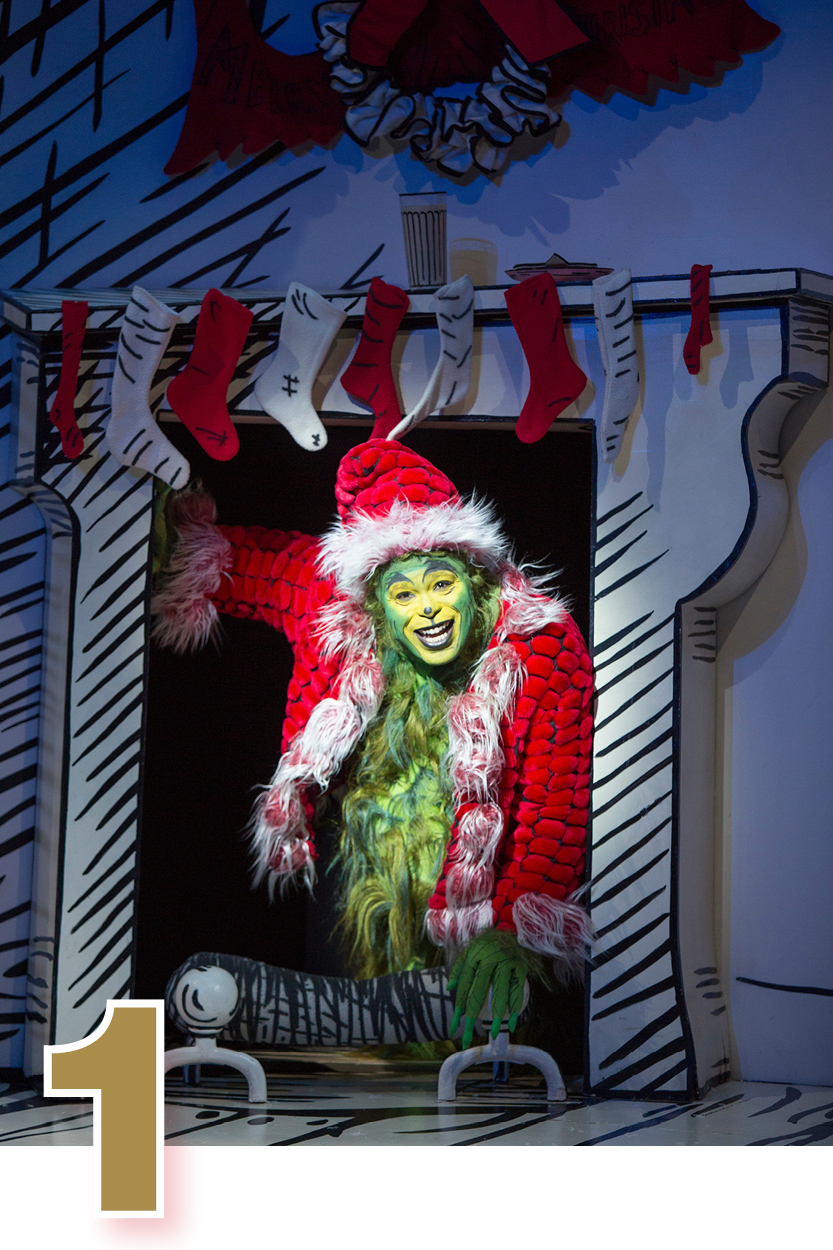 Dr. Seuss's How the Grinch Stole Christmas is a wonderful, whimsical musical based on the classic book. Back for its 20th year, the family favorite features the songs "This Time of Year," "Santa for a Day" and "Fah Who Doraze," the delightful carol from the popular animated version of How the Grinch Stole Christmas! Celebrate the holidays now through Dec. 24 as the Old Globe Theatre is once again transformed into snow-covered Whoville, right down to the last can of Who Hash. A sensory-friendly performance on Dec. 9 is designed for guests with special needs. Buy tickets at www.theoldglobe.org.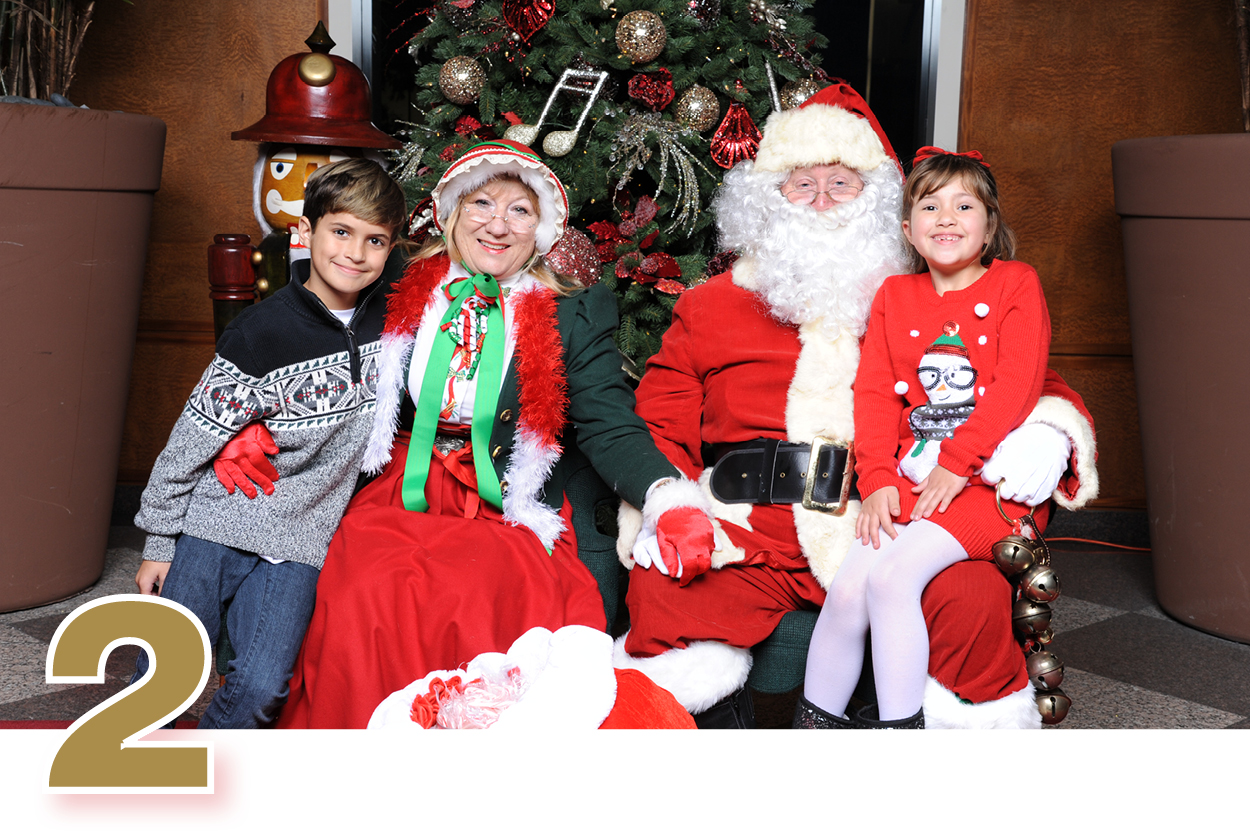 There's no better way to experience familiar sounds of the season than with the San Diego Symphony. Dive into the holiday spirit at a special concert and screening of It's a Wonderful Life on Dec. 3. The classic film will play on three giant screens while the orchestra performs the score live. The Symphony will also present a program of holiday favorites in Noel Noel —catch one of five concerts Dec. 16-23. A shorter, family-friendly performance is offered on Dec. 17. Pre-concert activities include the Instrument Discovery Zone, where kids try to play a tune. Tickets available at www.sandiegosymphony.org.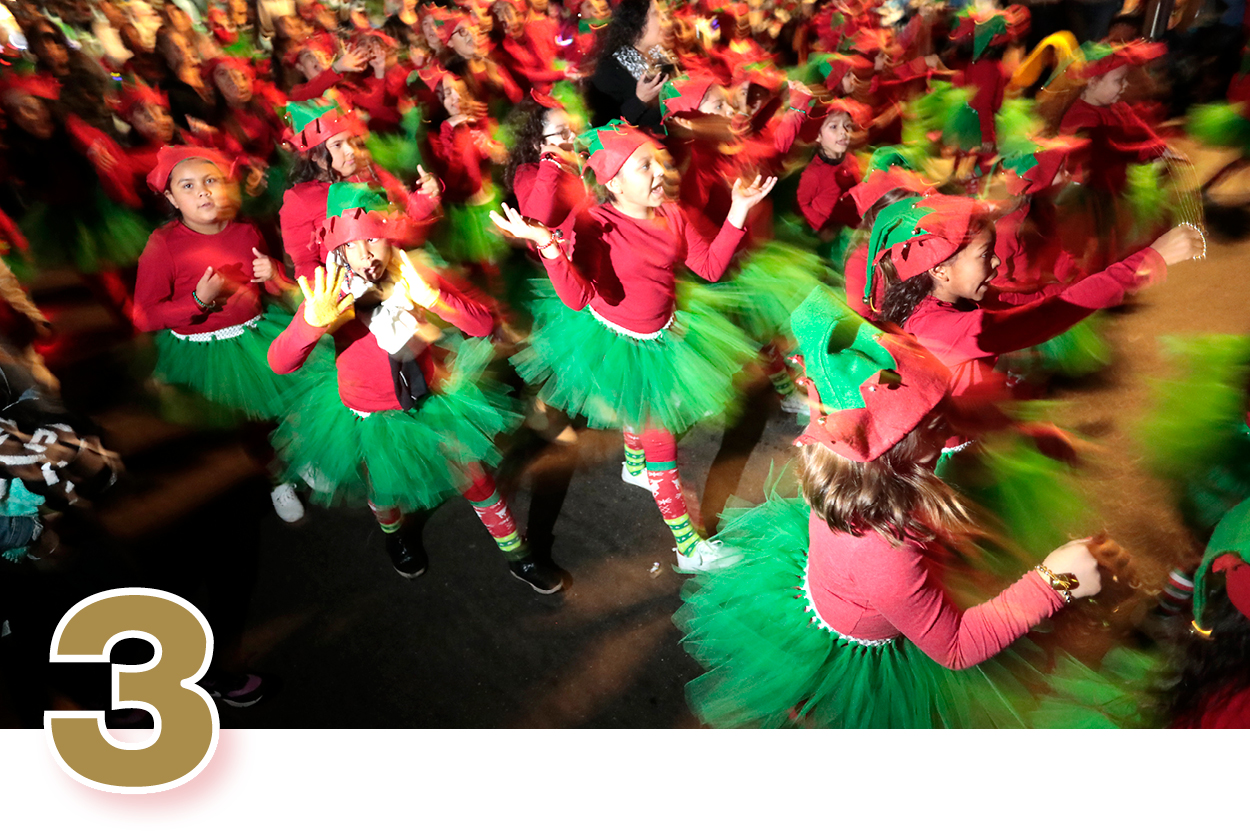 Kick off the holiday season in downtown Chula Vista when The Starlight Parade and Children's Faire returns on Saturday, Dec. 2 with free festive attractions for the whole family. Zoom down a genuine snow hill from 2-5 p.m. Enjoy STEAM activities from the public library, along with festive food and games. The parade starts at 6 p.m. with floats, marching bands, dancers and an appearance from Santa! Don't miss the fun. Find more information at www.starlightparade.com.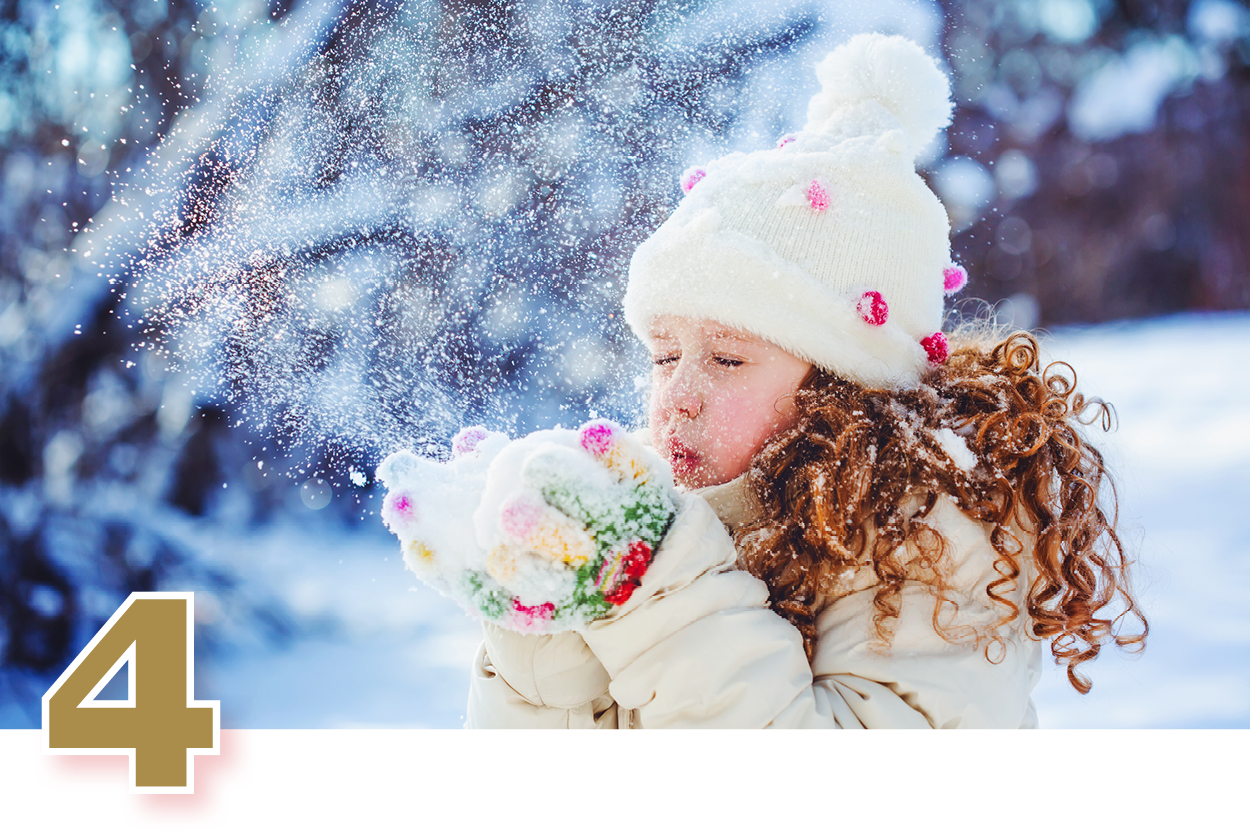 Treat your family to the magic of winter snow. Experience the Village Walk at Eastlake's Nightly Snowfall Dec. 2-24 at 6 and 7 p.m. Lights and festive music make this free experience truly whimsical. And for the coolest photo op in town, visit a giant, walk-in snow globe (located near the children's play area) on Dec. 3, 10 and 17 from 5:30-7:30 p.m. To plan your snowy evening of holiday shopping and dining, visit www.ShopVillageWalk.com.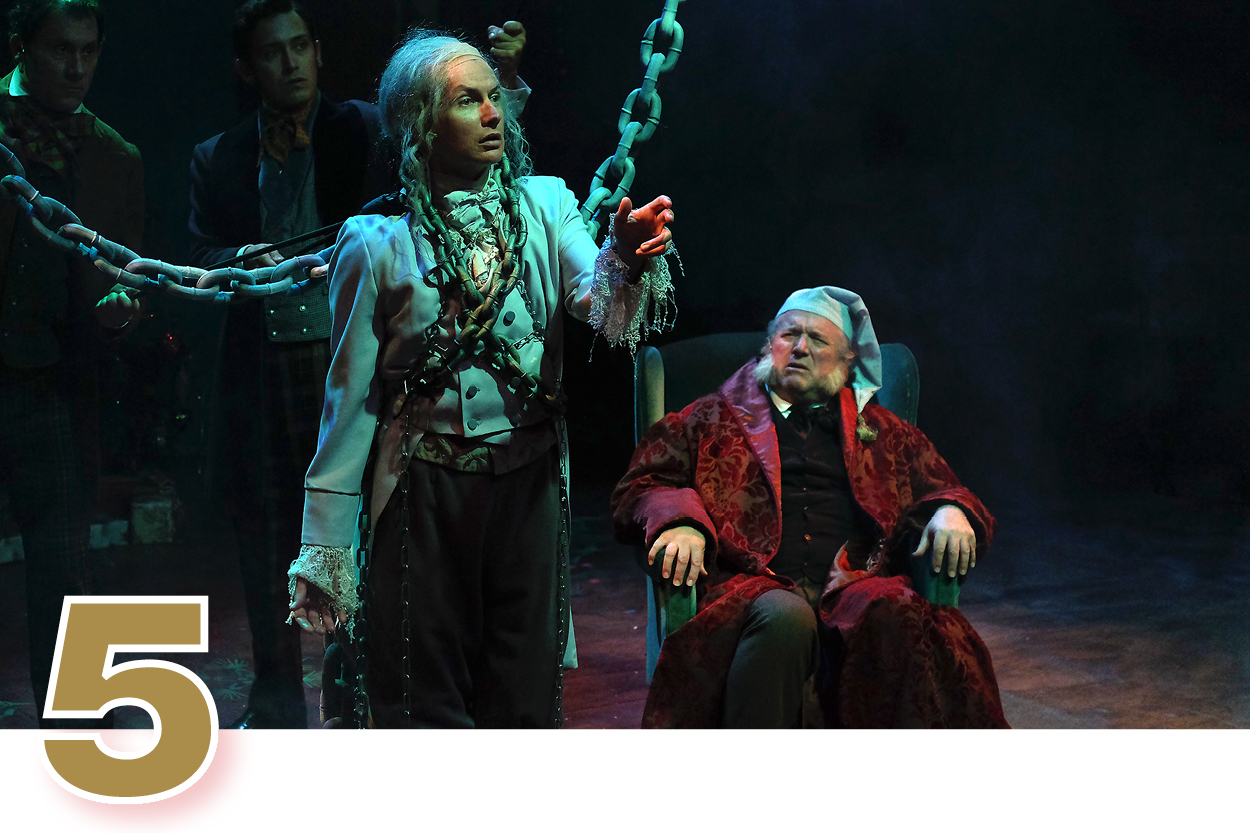 Cygnet Theatre's production of A Christmas Carol brings Charles Dickens' most memorable characters to life each holiday season. Join Ebenezer Scrooge, Bob Cratchit, and the Ghosts of Christmas for a beautiful lesson in hope and redemption, showing Nov. 29-Dec. 24. This delightful retelling includes original music, puppetry and live sound effects. Don't miss the holiday classic, suitable for ages 5 and up. Find tickets and information at www.cygnettheatre.com. This show marks Cygnet's 100th production!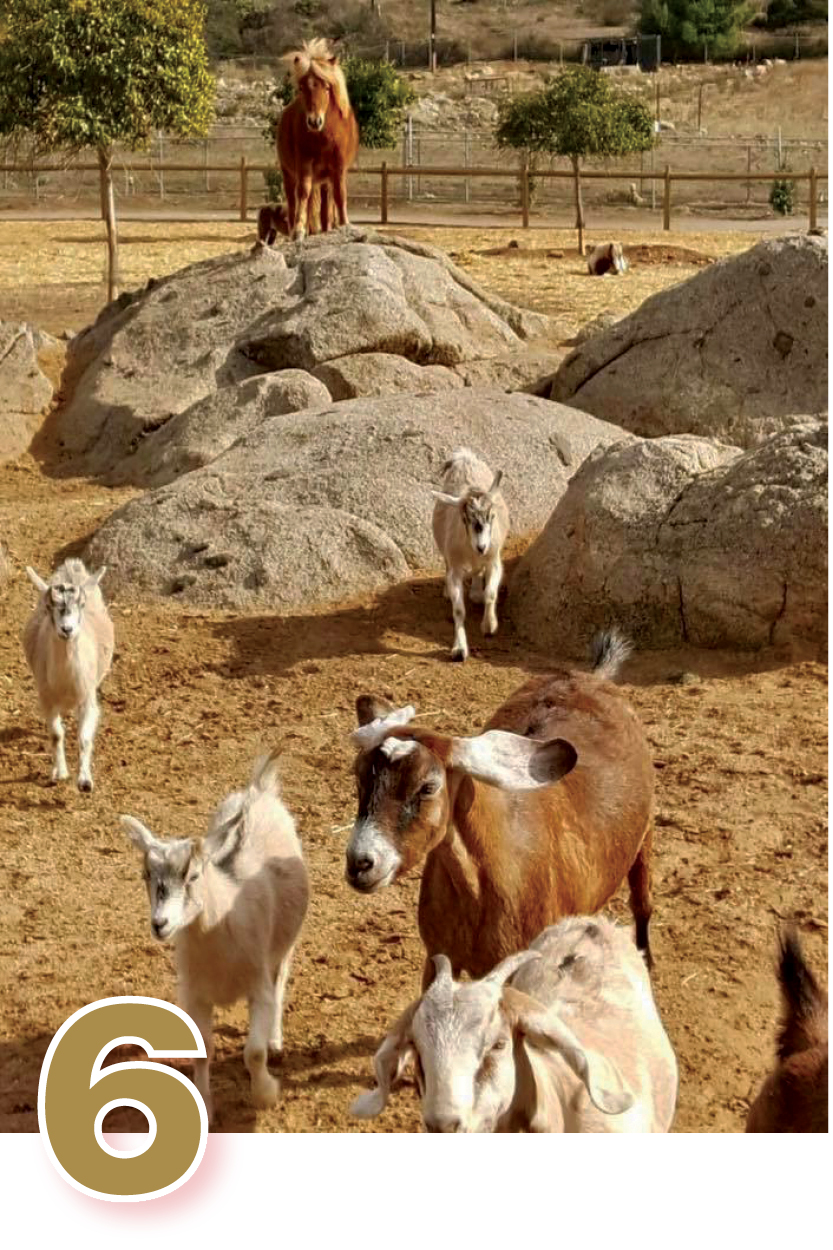 Visit scenic Alpine for holiday fun with the animals at Children's Nature Retreat. You won't want to miss the annual Christmas tree lighting on Saturday, Dec. 2 at 4 p.m. Guests gather around a 15-foot tree to experience breathtaking lights and festive tunes. Cocoa and cookies make the memory complete in this gorgeous outdoor space. Animals will be dressed in their finest coats. Be sure to bring yours, too! Event is free with admission. www.childrensnatureretreat.com.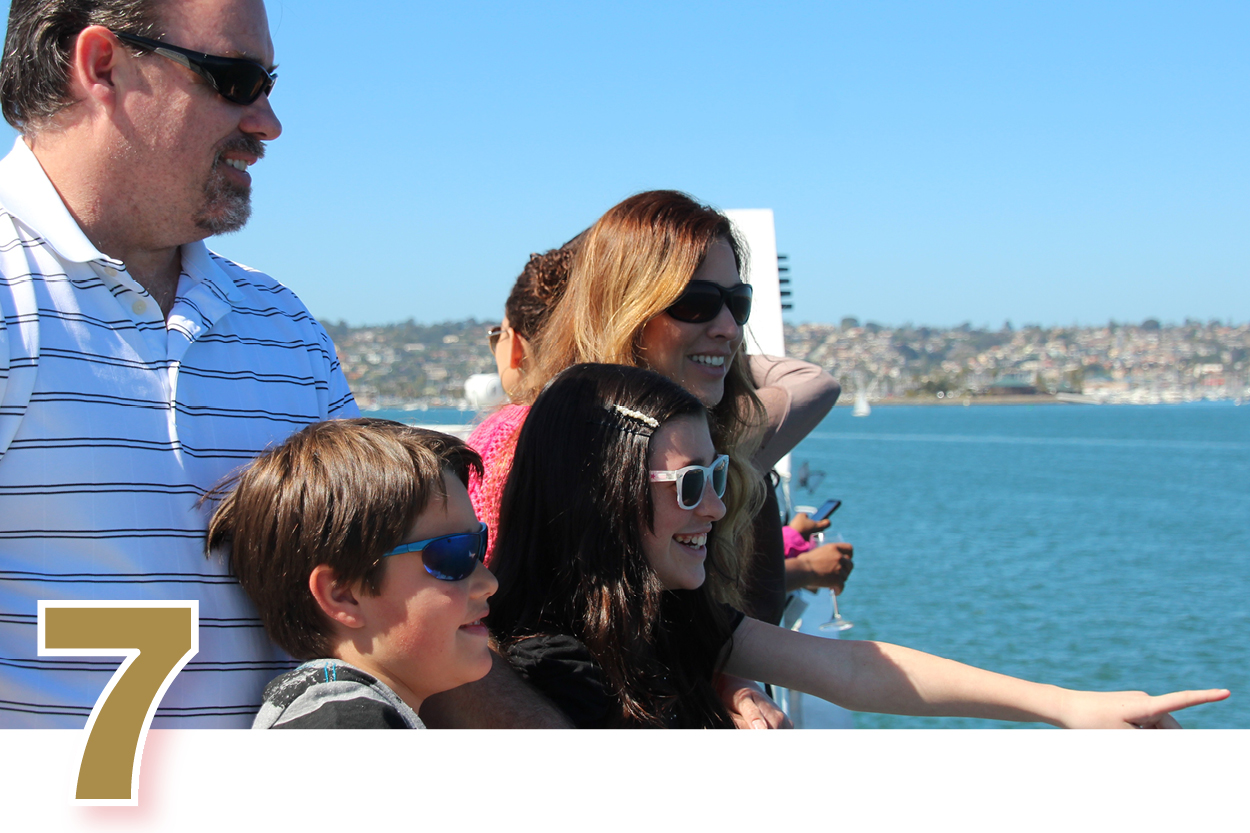 Your family's new holiday tradition is waiting aboard a Hornblower Cruise. With festive feasts, cheery Christmas dinners and champagne brunches, there's something for the whole family to enjoy. Looking for a unique adventure? Take the kids on a whale and dolphin watching tour! Pristine views of the San Diego harbor and skyline make Hornblower cruises an ideal treat for out-of-town guests, too. Sailing all season, including Christmas Day and New Year's Eve. Tickets available at www.hornblower.com.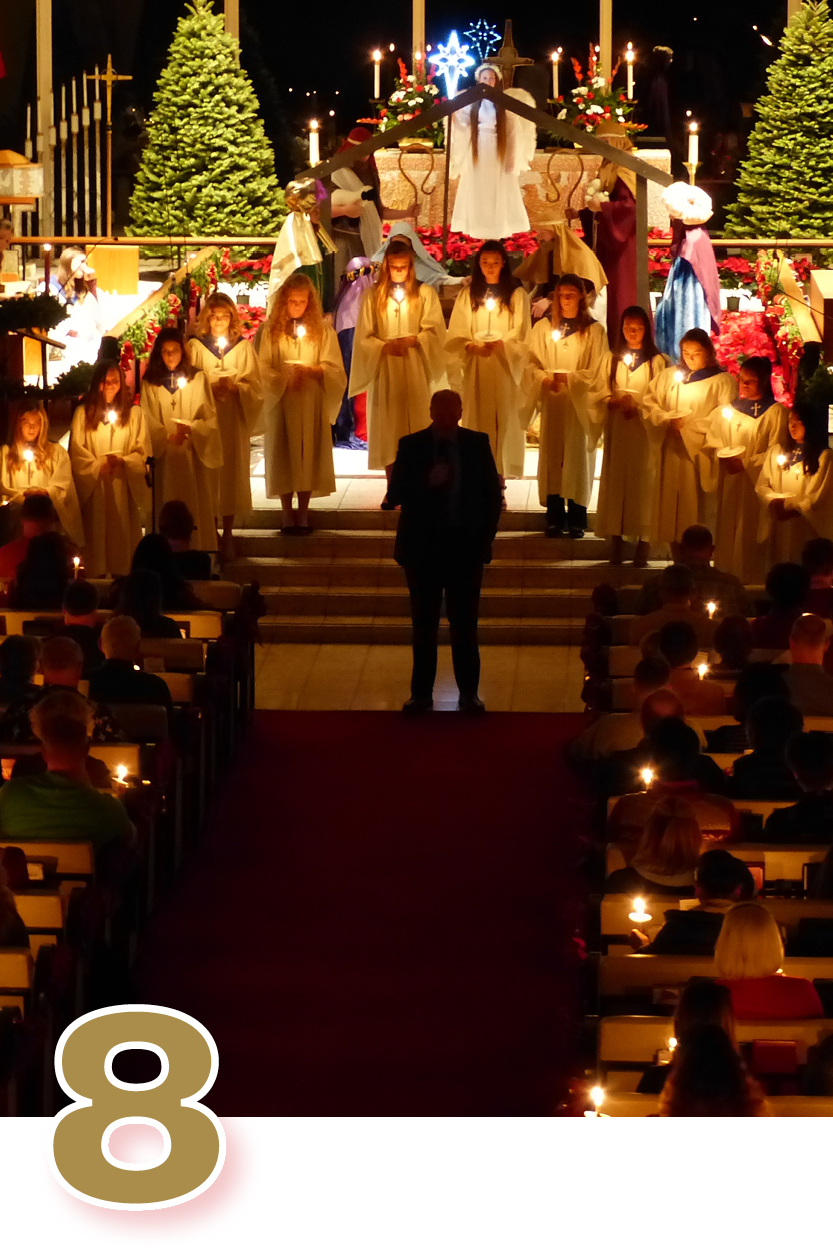 All are welcome to join the community at First United Methodist Church in Mission Valley this Christmas Eve (Dec. 24) for their two most popular holiday celebrations. The 3 p.m. Family Service offers carols and scripture readings followed by festive refreshments. The Christmas Pageant and Candle Lighting is at 5 p.m. This event features stunning choir performances that tell the story of Jesus' birth. There is no cost to attend. Learn more at www.fumcsd.org.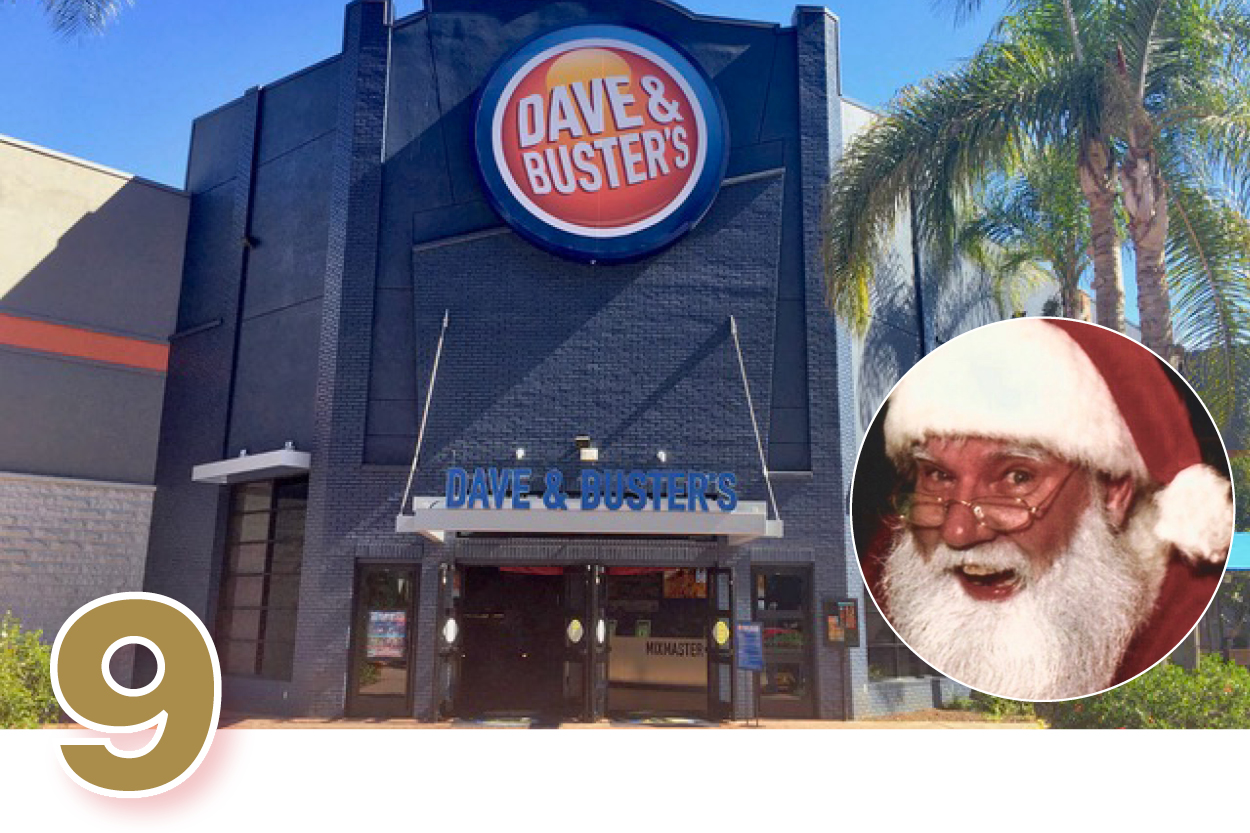 Dave & Buster's Breakfast with Santa is the ultimate holiday event for kids and kids at heart. In addition to a delicious breakfast buffet and photo ops with The Big Guy, guests receive a $10 power card with unlimited video game play. Have a blast at hundreds of games and simulators before the restaurant opens to the public. Don't forget your camera! Sunday, Dec. 3 from 9-11 a.m. in Mission Valley. Purchase tickets at https://dnb.ticketbud.com/breakfastwithsantasd.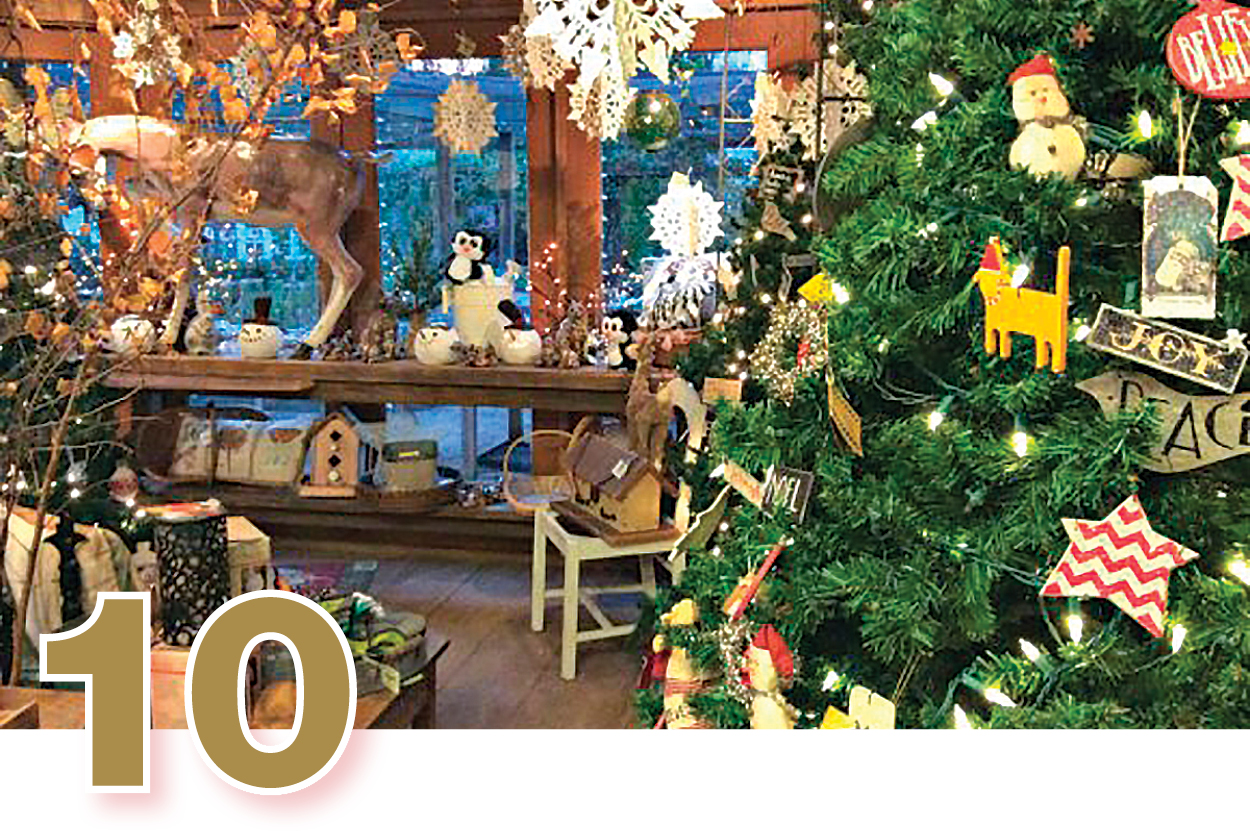 Looking for a truly charming holiday shopping experience? Visit Summers Past Farms for an Antique and Craft Fair Saturday, Dec. 2 from 9 a.m. to 3 p.m. More than 70 vendors will showcase unique designs and collectibles at this outdoor event. Visit all season long to experience the Barn Shoppe decorated for a country Christmas, and offering gifts like holiday-scented soaps, home decor and unique gardening gear. Closed Monday and Tuesday. Learn more at www.summerspastfarms.com.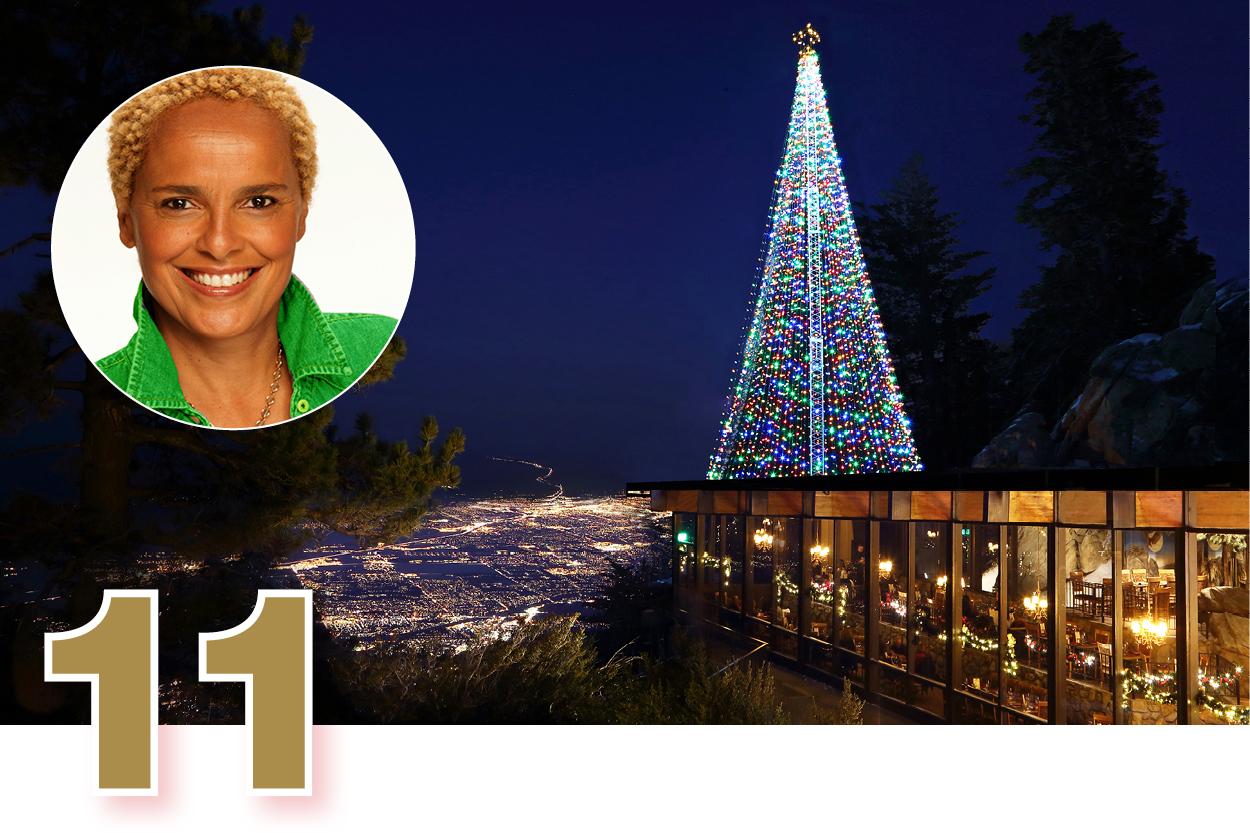 Celebrate the holidays in an Alpine Wonderland just 12 minutes from the desert floor at The Palm Springs Aerial Tramway. Join celebrity guest Shari Belafonte for the Annual Tree Lighting Ceremony, Dec. 3 at 5:30 p.m. Santa will pay a visit on Dec. 16 with free candy canes and photo opportunities. On Christmas Day, enjoy Ride 'n' Dine at Pines Café starting at 11 a.m. Extended tram hours from Dec. 18-Jan. 1. Visit www.pstramway.com for details.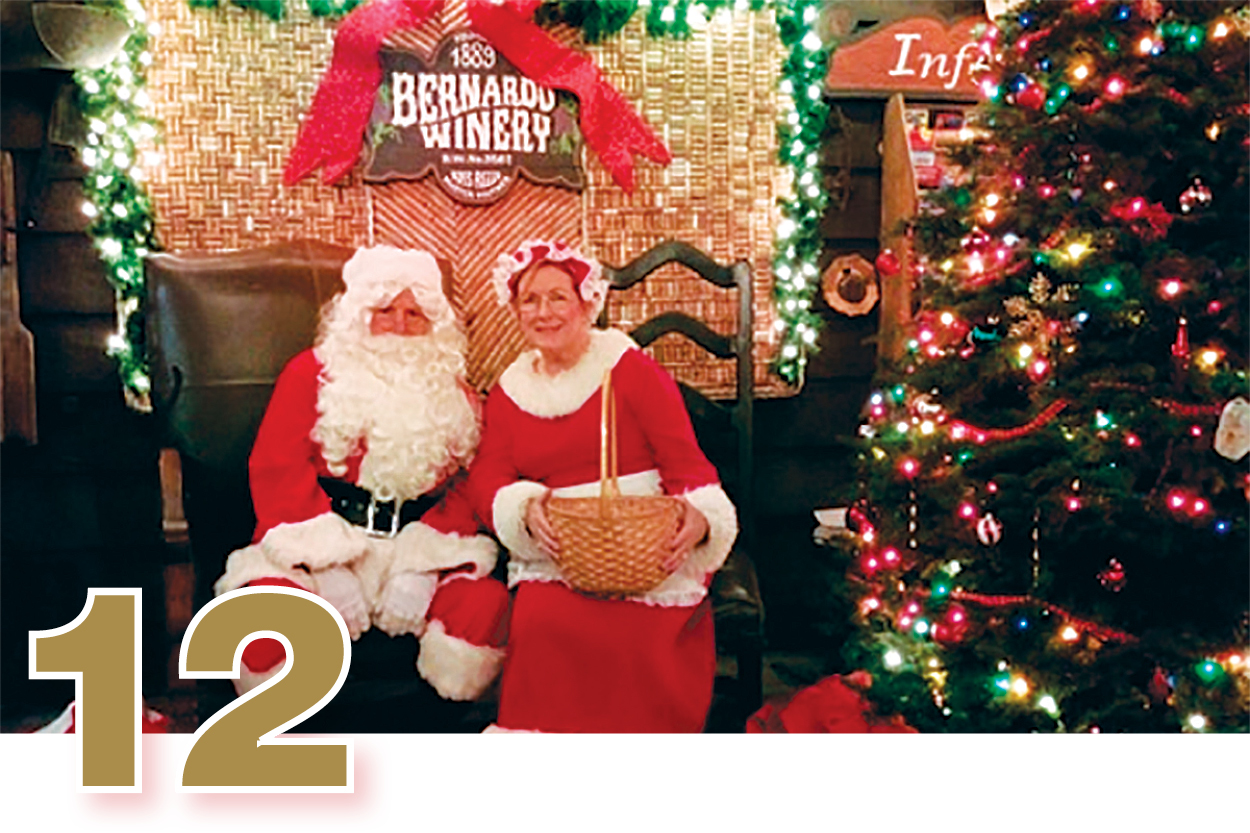 Have a magical morning at Breakfast with Santa, a new holiday tradition at Bernardo Winery. This beautiful outdoor venue makes a relaxing space to sip mimosas while the kids interact with Santa and enjoy fun activities like cookie decorating, face painting and crafts. Breakfast with Santa is offered daily from Dec. 18-23. Advance reservations required. Don't miss Holiday Nights, when the winery stays open late with strolling carolers, wine tastings, food and twinkling lights.
www.bernardowinery.com.
Published: December 2017