Social Netiquette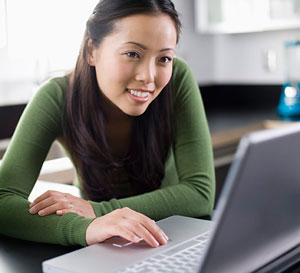 Smoothly navigating social networking waters

Social networks—Facebook, LinkedIn and Twitter—have made it easier than ever to connect with lots of different people, but their popularity also opens up many questions about what constitutes good etiquette. There are no hard and fast rules online, but here are some guidelines and food for thought about social networking etiquette.

Why Are You Here?
To avoid awkward situations, keep in mind what your purpose is for being on different social networks. Is your Facebook account something you want to keep more private, for family and close friends only, or do you want to use it for meeting new friends or socializing with work colleagues as well? Think about what you want to post and who will see your updates. On LinkedIn, are you simply keeping track of current and former colleagues, or are you willing to connect with other professionals who you meet through LinkedIn discussion groups? On Twitter, do you want to follow everyone who follows you, or do you want to follow only those who initiate contact with you through retweeting or @replying?
Do I have to Friend, Follow or Connect to everyone who asks?
The answer is an emphatic, "No." You can decide for yourself what you feel comfortable with. If you've done some thinking about why you are there, it makes it easier to politely decline invitations or re-route them to another network. If a work colleague sends you a Facebook invitation and you don't feel comfortable with that, a simple reply stating, "I'm sorry, but I am limiting my Facebook contacts to close friends and family," is honest and polite. You could also suggest that you connect on LinkedIn or Twitter instead. It is easier and much less awkward to politely decline than "unfriend" later. Conversely, keep in mind that others may not be using their networks the same way you are, and may decline your invitation. Don't take it personally.

It's Not All About You
The whole point of social networks is to be social, and, well, to network. You'll get the most out of it if you not only post news about yourself, but comment on others' posts and updates—even LinkedIn lets you comment on status updates now. If a connection got some good news, congratulate her! If your Facebook friend is having a bad day, let her know you hope things will soon take a turn for the better. On Twitter, engage with others by @replying and retweeting. It's the best way to build relationships. It does take some effort, but it is appreciated and you'll be surprised at the positive responses you get by being friendly.
Louise Julig is a mom and writer from Encinitas and a social networking convert.