San Diego Family: Digital Issues
San Diego Family Magazine - April 17
April 2017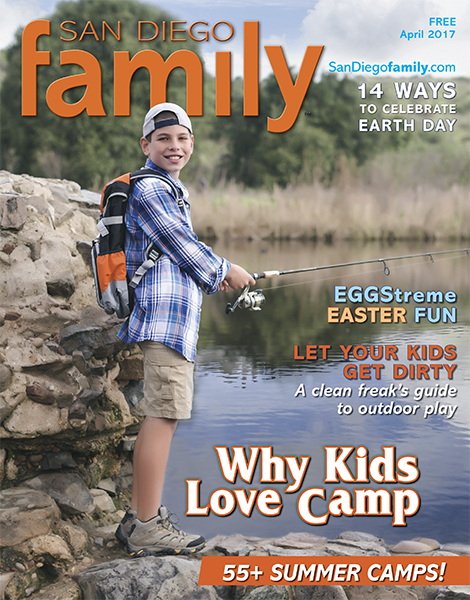 Why Kids Love Summer Camp
Choose a link to take you to this month's digital version of San Diego Family Magazine.
Short & Sweet
News | Notes | Tips
Business Spotlight
News from our advertisers
Fact or Fiction?
Teach children how to identify fake news
Let Your Kids Get Dirty
A clean freak's guide to outdoor play

Why Kids Love Summer Camp
Kids reveal what they're looking forward to most
Time for Camp
Spring & summer camp directory
Camp: An Opportunity to Explore and Grow
Benefits of attending camp
The (Easter Egg) Hunt is On!
43 non-candy egg fillers
Easter Craft: Burlap Bunnies
Cute treats for friends and classmates
April Calendar of Family Events

Art with Alyssa: Earth Day Monoprints
Express your love for our planet in this fun project

Check out San Diego Family's Pinterest Boards for educational resources, holiday round-up (including crafts and recipes), party ideas, last-minute and DIY crafts, and more!
Find past digital issues of San Diego Family Magazine here >