San Diego Family: Digital Issues
San Diego Family Magazine - February 17
February 2017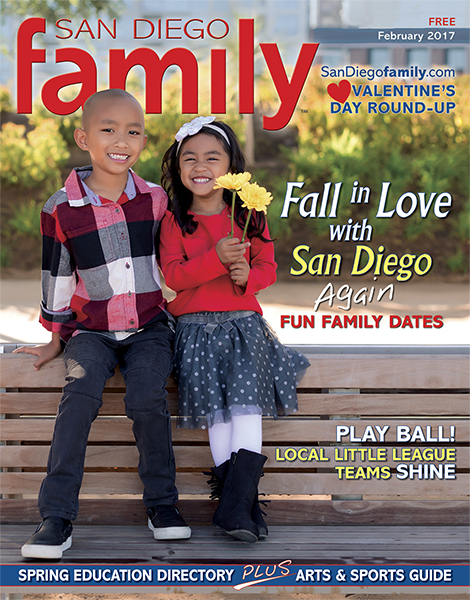 Fall in Love with San Diego Again!
Choose a link to take you to this month's digital version of San Diego Family Magazine.
Art with Alyssa
Pop Art Hearts

Fall in Love with San Diego Again
Fun family dates
Local Teacher Contests and Freebies
Nominate your favorite teacher

Will Your Child Attend Dual Immersion School?
What's next after the passing of Prop 58
Play Ball!
Local Little League teams shine

February Calendar of Family Events

Check out San Diego Family's Pinterest Boards for educational resources, holiday round-up (including crafts and recipes), party ideas, last-minute and DIY crafts, and more!
Find past digital issues of San Diego Family Magazine here >