Need tips on preparing for baby or caring for your little one? Here's a bundle of classes as well as events that will help make your parenting journey easier!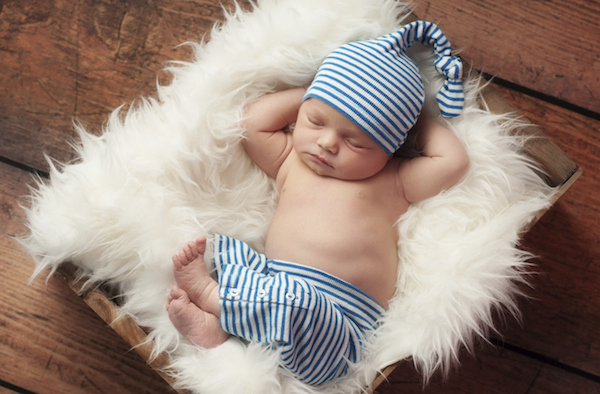 Music and Yoga Free Intro Class. Experience Seed & Song-- A unique curriculum designed to support the growth of both new moms and babies. Classes are crafted by board certified music therapists, mothers, and yoga teachers specializing in prenatal and postpartum care.
During class you will:
- learn ways to incorporate your baby into your yoga practice
- learn simple chants/songs that you can use outside of class to promote baby's neurodevelopment.
- connect with a supportive community of women

March 12, 9 am-noon. 9-10:15 am slot for prenatal and baby (infants to 12 mos.); 10:45 am-noon slot for ages 1-3. RSVP in advance. Email This email address is being protected from spambots. You need JavaScript enabled to view it.. Studio Lively, 4265 El Cajon Blvd. www.seedandsong.com.

BCBasics for Target: Registry 101. BCBasics is a FREE event series all about registry basics designed for parents-to-be.
- Find out what you really need
- Meet + Connect with Moms-to-Be
- Visit with some of the top baby brands
- Sample amazing products
- WIN registry essentials

Sunday, March 12, 9-11 am. $5 registration fee; will be returned to you in the form of a Target gift card. Target, 1288 Camino Del Rio North, San Diego. Register at https://www.eventbrite.com/e/bcbasics-for-target-registry-101-san-diego-tickets-30907593444
Baby Care Class for Grandparents. Want to be more involved in caring for baby? This special class covers topics including car seat safety, back-to-sleep strategies, SIDS information, infant CPR, childproofing, swaddling as well as diapering, burping, bathing and calming techniques. March 19, 12:30-2:30 pm. $20. Sharp Grossmont Hospital Women's Center, Conference Rms. 1-2, 5555 Grossmont Center Dr., La Mesa. Register at www.sharp.com.
"Baby, Toddler & Me" Group. Connect with other parents, teach your baby sign language, chat with a registered nurse, and find out about free resources and programs. Every fourth Tuesday of the month, 1-3 pm. The Wellness Center, 4440 Wightman St. #200, San Diego. Contact Monica R. Parks, RN PHN at 619-521-7379.
Baby Care Basics. Practice diapering and swaddling in this hands-on class that also covers infant nutrition, symptoms of illness, bathing, characteristics of a newborn, basic car seat safety and other topics. Call to register. $30. For upcoming dates and locations, go to www.sharp.com/health-classes. 800-82-SHARP.
Breastfeeding Your Baby. Learn how to get started, receive info on breast pumps and get tips on how to help prevent breast discomfort. 6:30-9 pm. $25. Scripps Campus Point Complex, Annex Assembly Rm. A, 10010 Campus Point Dr., San Diego. For upcoming class dates and to register, visit www.scripps.org.
Newborn Immunizations: Thinking Ahead to Your Baby's Vaccines. Take this free class that helps you separate fact from fiction, and understand why vaccines are recommended for your baby. April 29 & June 3, 10-11 am. Pre-registration required. UC San Diego Hillcrest, 3rd Flr., Rm. 310, 200 W. Arbor Dr., San Diego. To pre-register, go to http://health.ucsd.edu/specialties/obgyn/maternity/events/Pages/default.aspx.
New Brother/New Sister Class. Prepare soon-to-be brothers and sisters in the family for the arrival of the new baby in this fun class where kids, ages 3-8, learn how to safely hold the baby, what to expect when their new brother or sister comes home, how to communicate their feelings about the baby with family members and more. $15. For class dates, locations and to register, visit www.sharp.com, go to "Classes and Events" and click on "Newborn and baby care."
Updated: March 2017