How Unique Are Baby Names or Baby Naymes?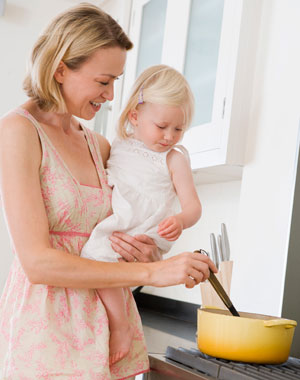 At the playground are River and Skye. They are playing with Autumn even though she usually comes with Sunday. Gray, Scarlett, and Azure have commandeered the swings while Sienna waits for a turn. In the sandbox, Zander hits Serenity on the head with a stick but claims she hit him first.
Now that I am pregnant, I listen to the names people give their children. The Internet swells with advice and the tabloid aisle is a big source of inspiration. While out with my two boys, I keep my ears open. Naming baby number three is difficult among the sea of new choices. But even the unique seems to have become commonplace. So what is a mother to do when it comes to finding an original name?
Especially when Mercedes, Lexus and Armani have to use their last initial in preschool. And Caitlin, Caitlyn, Kaitlin and Kaitlyn? Well, much to their mothers' horror, they all ended up in the same classroom so God help their Kindergarten teacher.
At the pediatrician's, the nurse calls for Lindon (or Lyndon) and Madeline (or Madelyn or maybe Madelyne). Smith Sadie Smyth sits in a stroller while Edna Ami and Anne Brilane play with the blocks. Churchill and Kipling are not getting along and are broken up by their mothers. 
 New parents use "Jaxon" instead of "Jackson." They skip "Amelia" and choose "Emilia." Don't make the mistake of using "Jason" because, in 2011, it is most certainly "Jayson". (As a note, it's Conor with one "n" not two, just in case you were wondering.)
 Noah was once the guy with the Ark not the kid who chews crayons. And Apple was once a computer company and even before that Red Delicious and Golden. 
 Today I met: Blender. Not among the toasters and microwaves but standing in line at a cash register at Target. Oh, and then there is Smiley. I can vouch that her parents got that one wrong. And let's hope she doesn't end up working in Walmart.
Dakota was born in Brooklyn and Brooklyn was born in North Dakota. Bronx lives in California and Paris lives in New York. Keegan, Teegan and Meegan were born to an Italian family a few blocks away from an Irish family who just had Genevieve. Love, Honor and Cherish live down the street but that might change because I think their parents' divorce will be finalized next week.
These days I hear mothers call: Silas. And they don't mean "Marner."
I know a Charly who is a girl and a Devon who is a boy, not to be confused with Devin, a girl, who has a brother named Charlee.
A generation whose parents named them James, Michelle, Nicole, and Kimberly have decided that their babies will go by Homer, Zuma, Seraphina, and Liberty.
So in making a decision on what to name our daughter, the new baby name books, Internet sites and magazines are very little help. Last week, at a Greek diner, I think we made a decision. No, it didn't come from the waitress's name tag or the back of a menu. It came to us out of the blue with no need for us to Google the spelling. A stroke of genius! And so simple it wouldn't need to be repeated! Unique? Well, I haven't heard it uttered on a playground for at least a 20-mile radius. Our baby will be Jane. But hey, if it turns out to be a boy, we might go with Octavius.

------------------
Janine Boldrin is a freelance writer, mother of three and Army spouse.
Published: December 2011