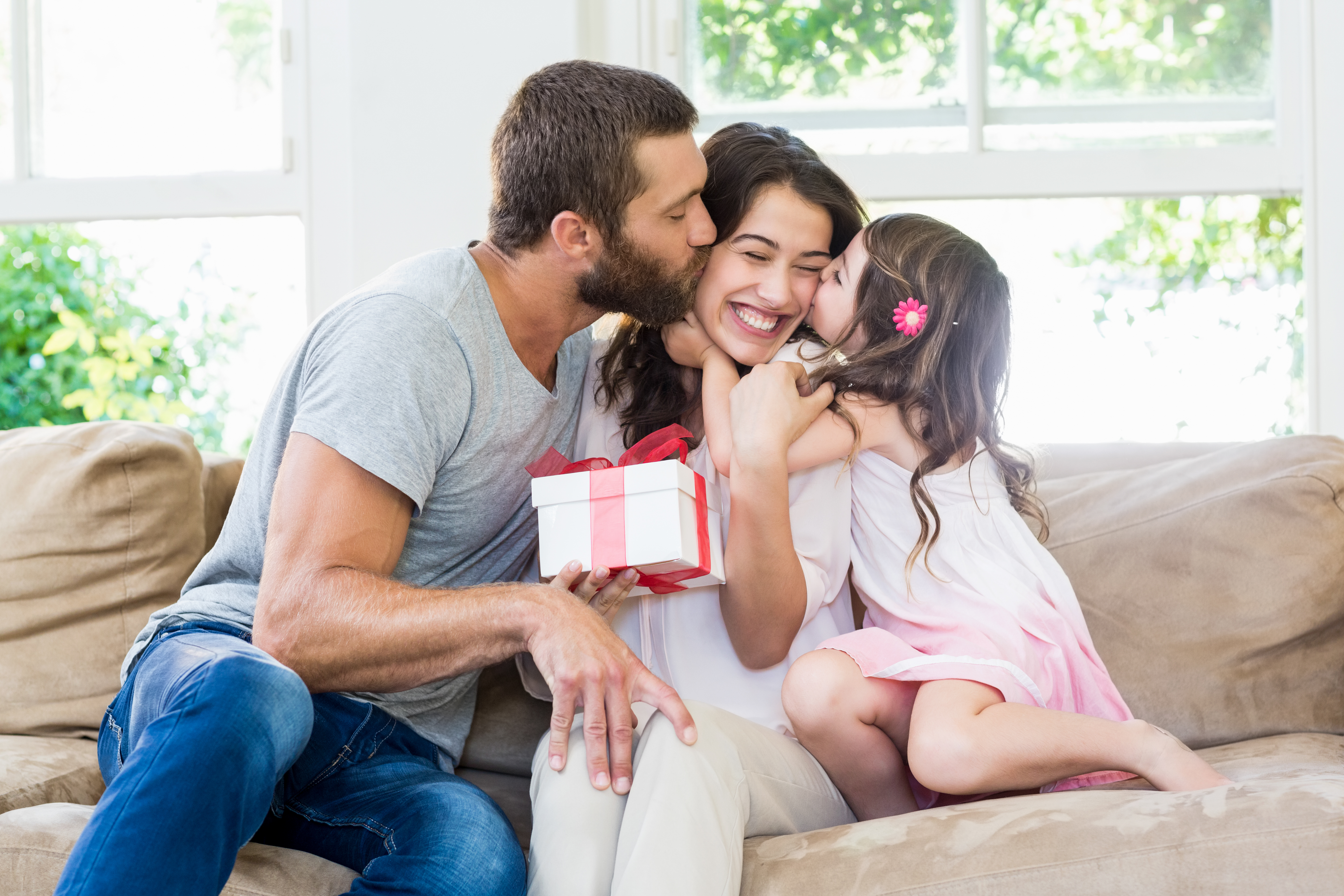 Gifts for Moms! Looking for unique gifts for that special woman in your life? Check out these great ideas.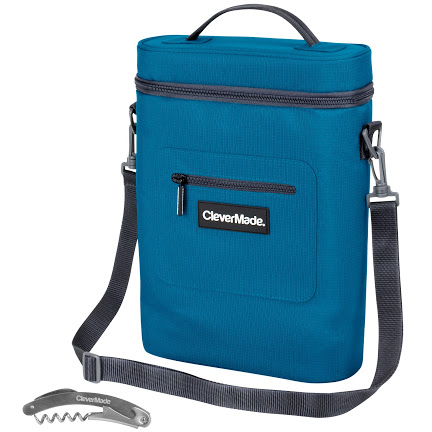 Wine Cooler Beverage Tote
$25; Clevermade.com
This tote makes transporting 1-3 bottles of wine to your party destination a cinch. Removable ice pack, wine opener in a nifty pocket, adjustable and removable strap for versatility. Perfect for holiday parties, potlucks and your next tailgating get together (it even holds a 6 pack if wine isn't your thing). Also available at Target.
iHome Zenergy Meditative Light and Sound Therapy Salt Rock Genuine Himalayan Salt Lamp Speaker, Calming, Soothing, Sleep Easy, Crystal Large Salt Rock Lamp
$59.99; Amazon.com
Create a calming environment for sleep or an energizing atmosphere for waking. Designed to reduce the harmful positive ions in the air, and featuring eight different sound therapy tracks designed to calm and prepare your body for sleep, along with a gentle sleep timer and sunrise timer the Salt Lamp is the ultimate device to ensure you're fully rested, refreshed and ready to take on the day ahead.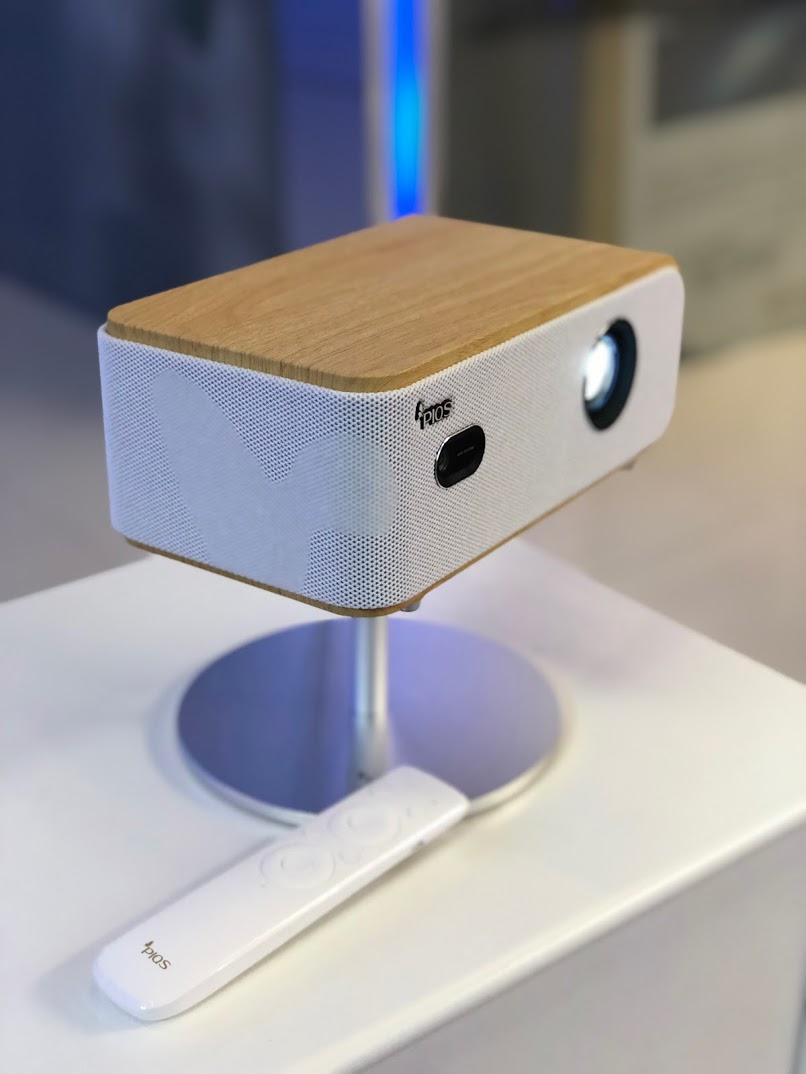 PIQS Q1 Virtual Touch Projector
$599; Amazon.com
Features a patented Virtual Touch Remote Control that allows you to easily and quickly navigate menus and content from 10 to 20 feet away. It also features an inventive autofocus that fine tunes your image for crisp, clear video. Thanks to the Auto Keystone feature, your movies will retain a rectangular image no matter where you put the projector. The Q1 features native HD resolution, Android OS, Wifi and Bluetooth. It is the ultimate gift for the film snob in your life allowing them to watch cinematic-quality movies on a 100" screen in the comfort of their own home. Watching movies at home will never be the same.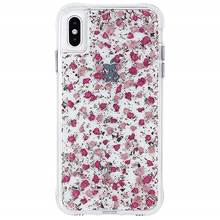 Karat Ditsy Petals Phone Case
$49.99; Amazon.com
Add a dash of spring to your device with this vibrant floral case inspired by ditsy patterns and prints. Genuine, dainty flowers are delicately pressed and suspended in resin with metallic flakes in a dazzling display. Available in Ditsy Pink for the iPhone Xs, Xr, Xs Max.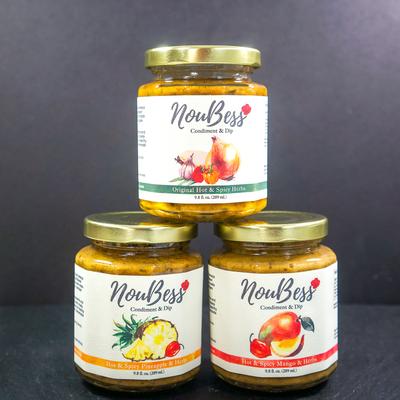 The Big 3 Combo Pack
$30.95; NouBess.com
Treat yourself or someone you love the entire line of NouBess Gourmet Hot and Spicy Condiments. The high-quality herbs, spices, and blends of chiles will bring an explosion of exotic flavors to your dishes. This set contains: Hot and Spicy Original Herbs Blends, Hot and Spicy Pineapple and Herbs Blend and Hot and Spicy Mango and Herbs Blend.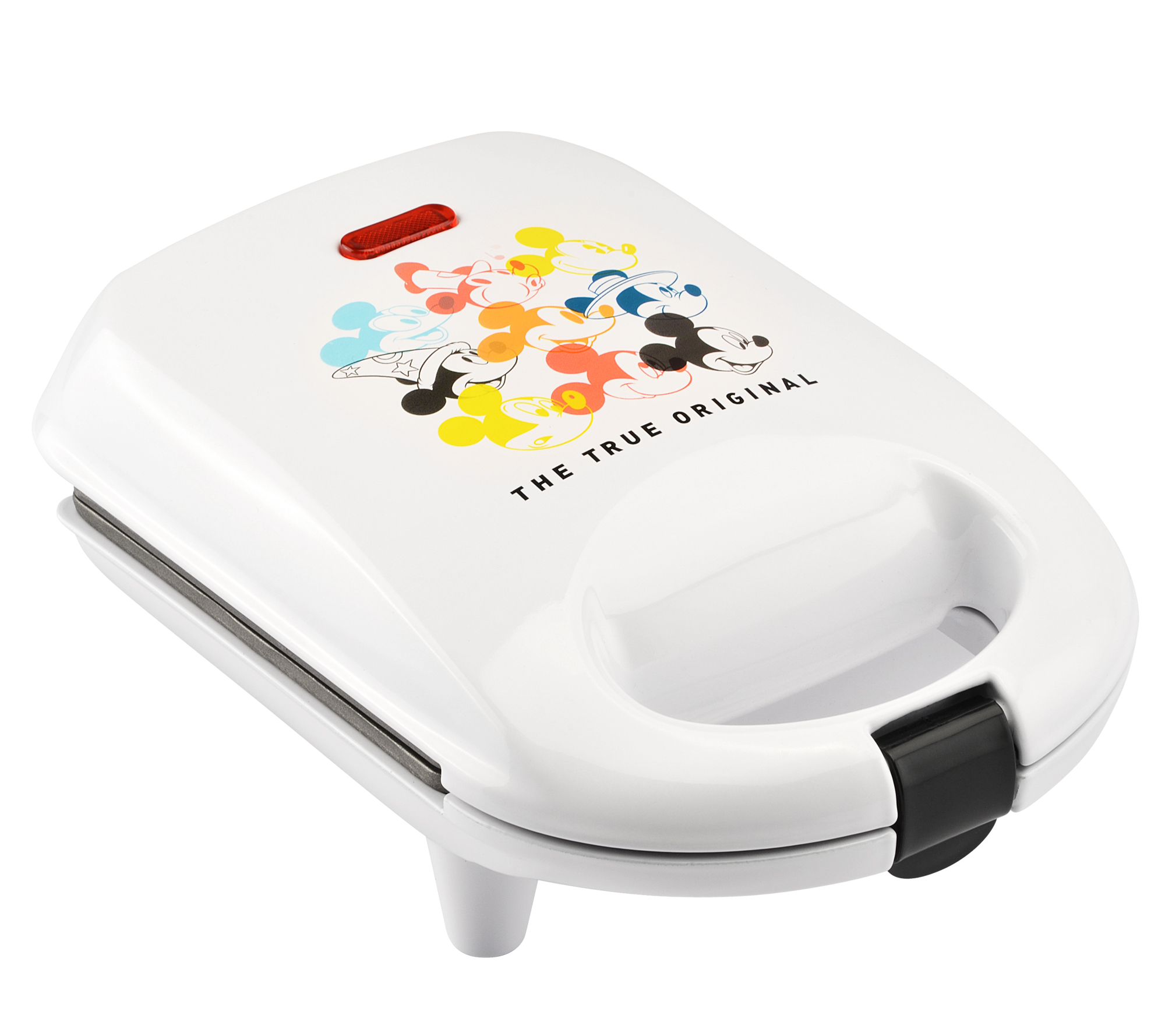 90th Anniversary Mickey Mouse Waffle Maker
$16.99; Available at CVS Pharmacy
Mickey has made a lasting impression on audiences for 90 years and will continue to do so with the help of this mini waffle maker. Simply pour batter over the Mickey-shaped plates, lock the lid, and enjoy a swell twist on a classic breakfast staple.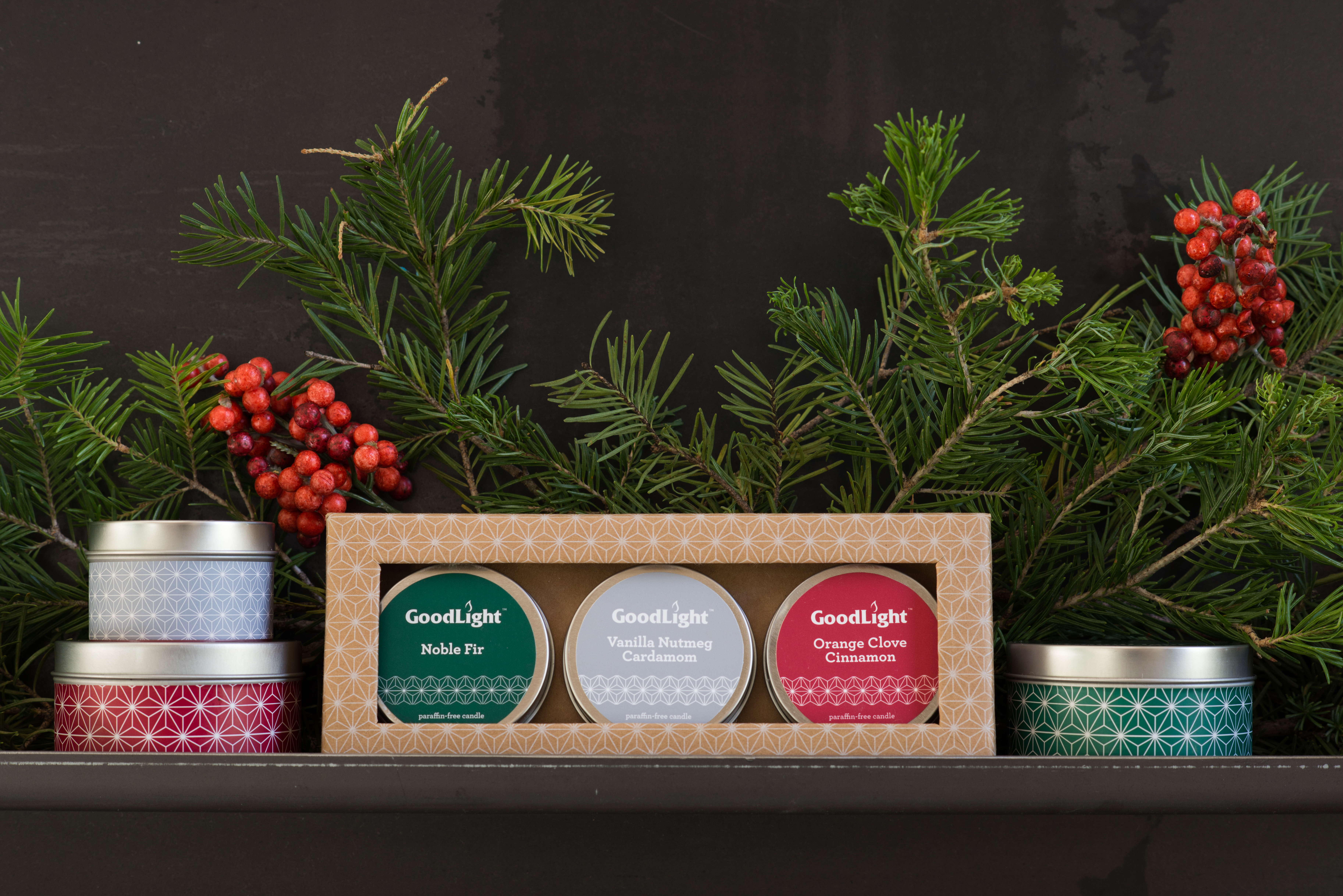 GoodLight Gift Box Set with 3 2 oz. Scented Candles
$17.99; Naturalcandles.com
Three holiday-inspired scents, Noble Fir, Vanilla Nutmeg Cardamom, and Orange Clove Cinnamon, are available in this gift set. The perfect grab-n-go gift for your child's teacher, co-workers, secret Santas, and anyone in your family. These cute re-usable tins are made from petroleum-free plant-based wax and lead-free cotton wicks, and are scented with blends of pure essential oils and botanical oils instead of synthetic fragrances. And each purchase supports social and environmental initiatives and the important conservation work of the Orangutan Land Trust.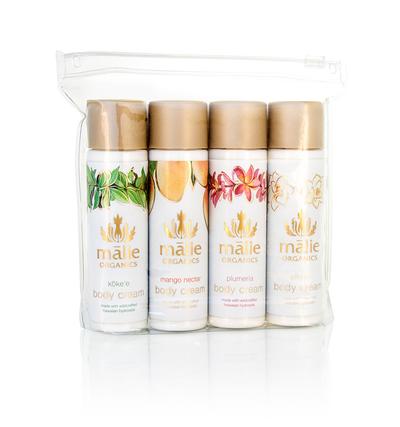 Body Cream Gift Set
$60; Malie.com
Take the invigorating scents of the islands wherever the road leads with this travel bag featuring four silky smooth body creams in Plumeria, Pikake, Koke'e, and Mango Nectar.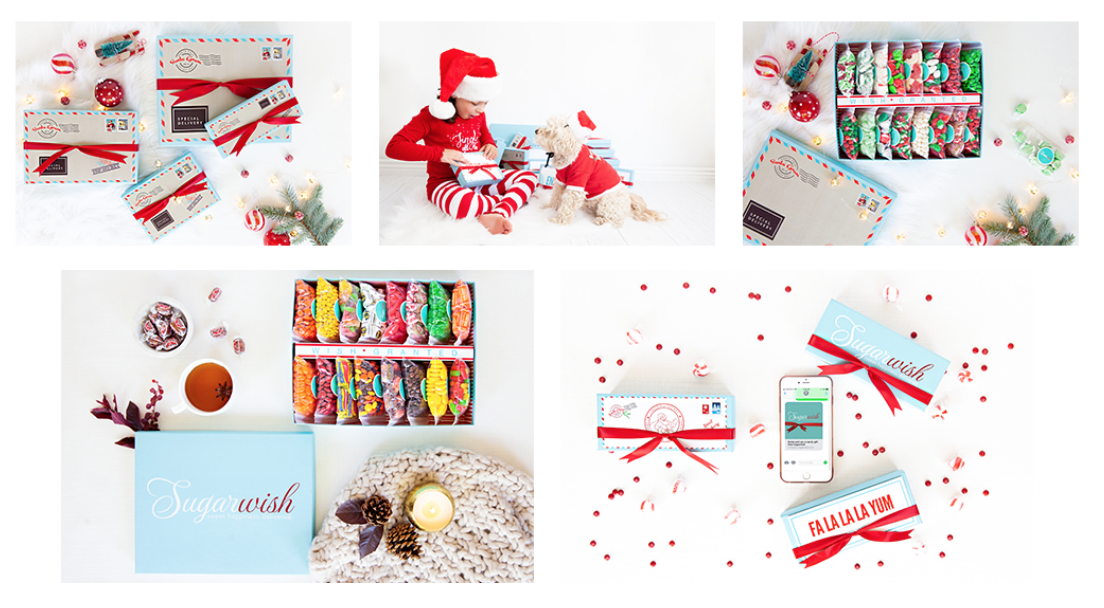 Sugarwish Santa
Starting at $18.50; SugarWish.com
Sugarwish is the ultimate, modern day candy gift that provides a delight trip to the Sugarwish candy shop, where you get to choose your favorites from tons of delicious options. Sugarwish then delivers their top picks right right to their door. The Santa Gram arrives complete with Holiday inspired packaging that perfectly captures the magic of the Holidays.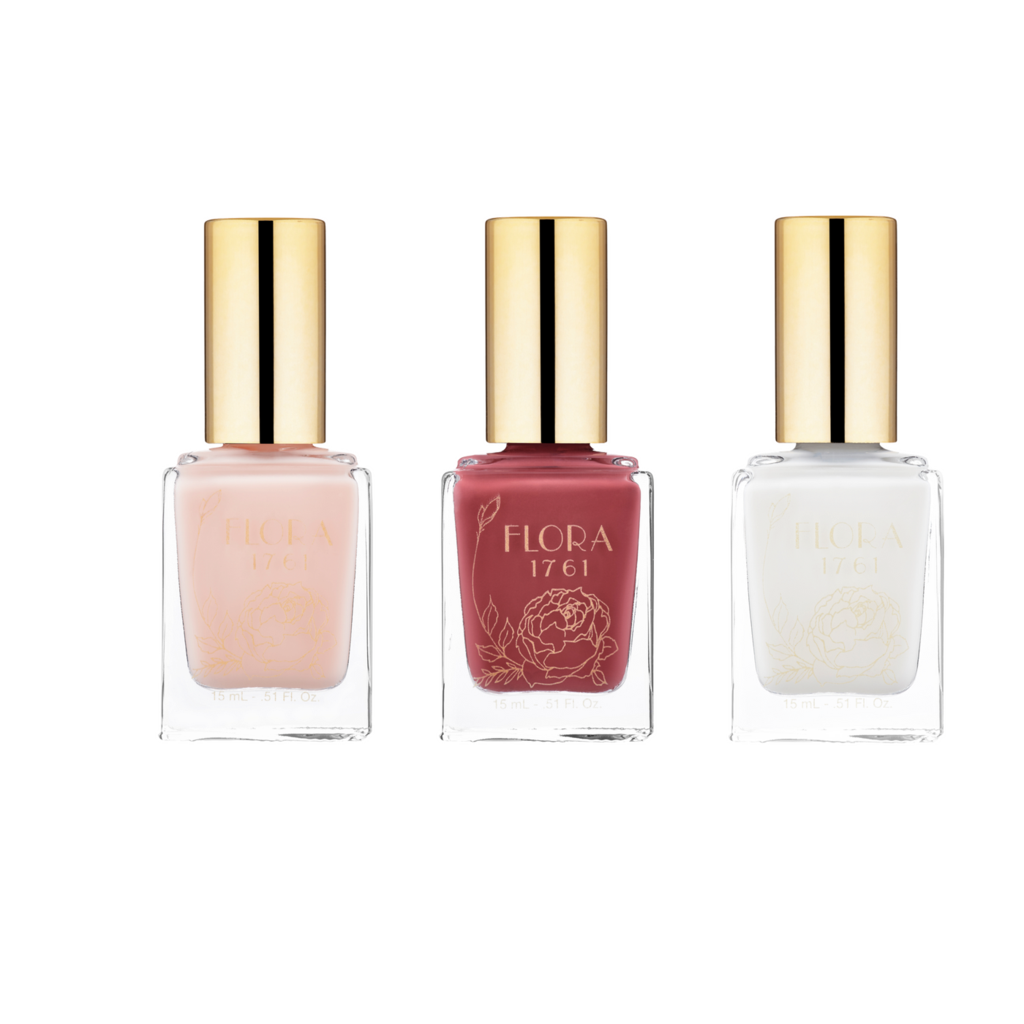 Fresh Bloom Set
$39; Flora1761.com
These noteworthy shades are delicate and feminine and make a great gift for any occasion. Featuring Sheer Camellia a beautiful nude that is the perfect everyday shade for all skin tones. Garden Rose, a beautiful warm sophisticated lacquer you never knew you could need so much, and finally Lily of the Valley, the quintessential white lacquer every nail polish collection needs.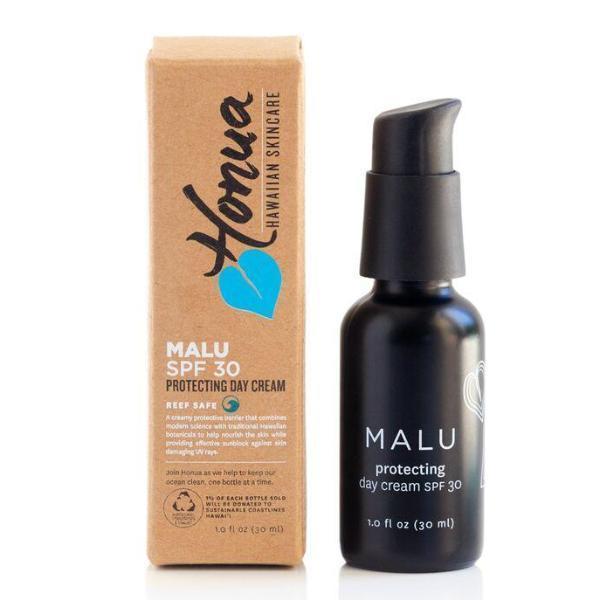 MALU Protecting Day Cream + SPF 30
$42; HonuaSkincare.com
Packed with vitamins, minerals, fatty acids, and some of the most potent antioxidants and anti-inflammatories available, giving credit to Mother Honua, meaning Mother Earth, where all the healing Hawaiian Botanicals were born. They give back to Mother Honua by supporting local farmers, donating time and a portion of proceeds to non-profit organizations, using 100% recyclable and compostable packaging, and using ingredients that are safe for our bodies and our environment.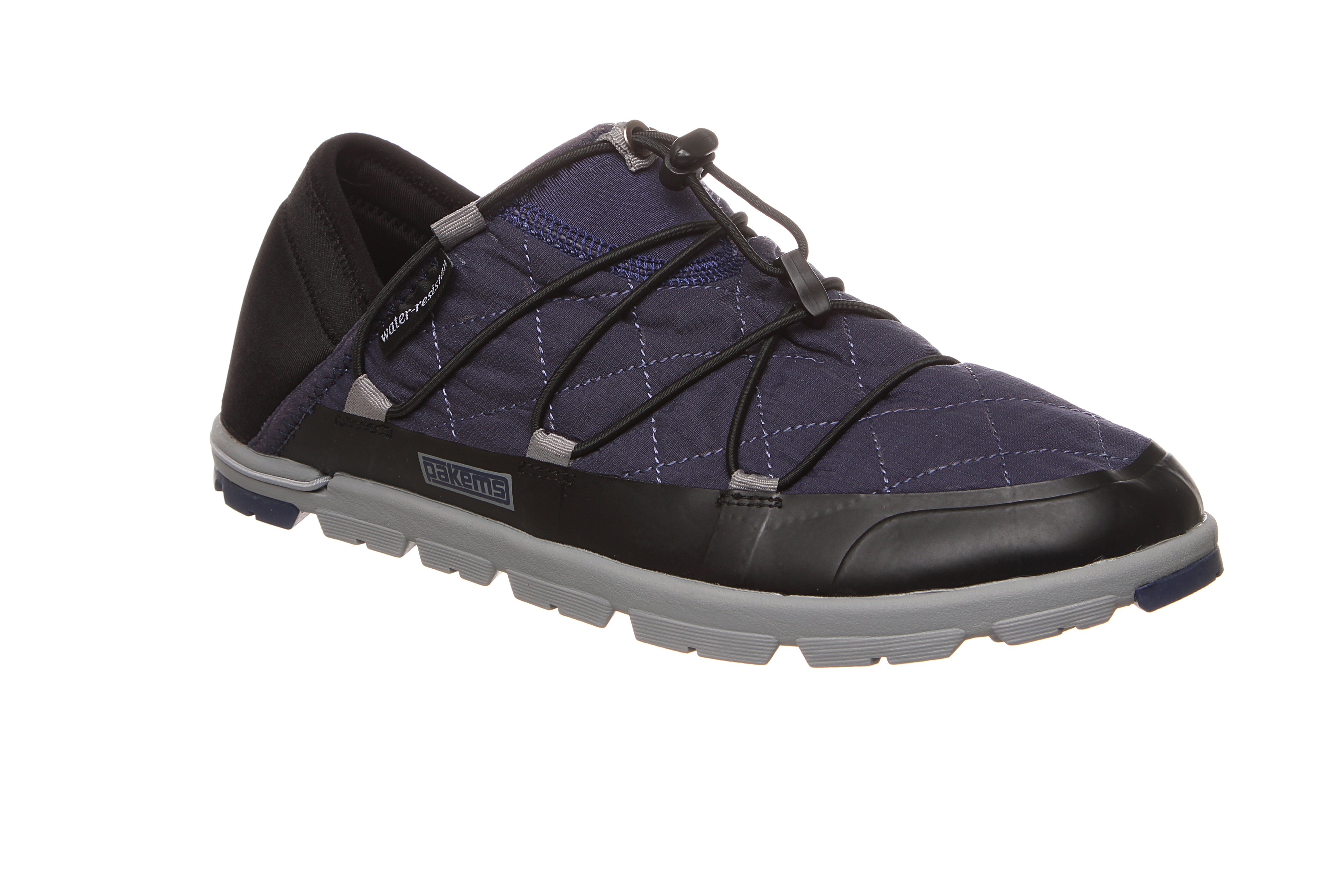 Pakems Charmonix Shoes
$74; Pakems.com
These lightweight and comfortable shoes were engineered to be the perfect solution shoe for after sport, including giving your feet a break when getting out of those hiking boots while sitting around the campfire. The Pakems' Chamonix is an all-weather, two-in-one solution with a convertible heel, allowing mom to switch seamlessly from slipper to shoe. These shoes also stand up to bullying. The words "be kind" are in every shoe as part of the Step Into Your Intentions campaign.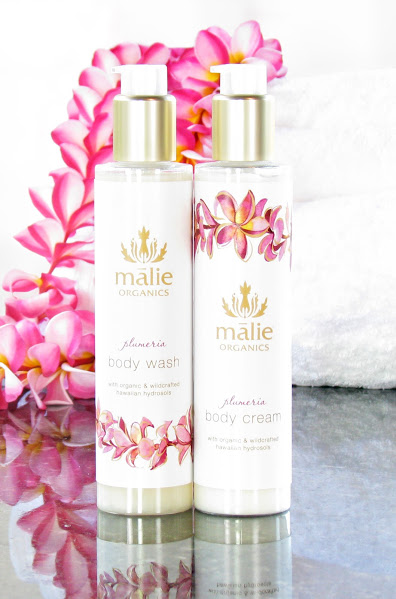 Cream and Wash Gift Set
$60; Malie.com
Each chic gold bag houses Malie's 8.25oz body wash and 7.5oz body cream in Plumeria, Koke'e, Coconut Vanilla, Pikake, Mango Nectar, or Hibiscus.
Premium XL Deluxe Bath & Body Gift Basket
$59.99; PureParker.com
This Unforgettable Gift Basket Includes: Wooden Multi Purpose Brush, Long Back Scrubber, Mesh Bath Sponge Loofah, Nail File for Spa-like Manicure and Pedicure, Renew Foot Scrubber, Spa Toe Separators, six Rose Flower Soap Petals, four Large Lush Aromatherapy Bath Bombs, Luxury Bath Slippers with Loofah, Dead Sea Salt Bath Crystals, Super Skin Nourish Body Butter, Refresh Body Spray and Room Spray, Aromatherapy Shower Gel, Aromatherapy Bubble Bath, Body Lotion.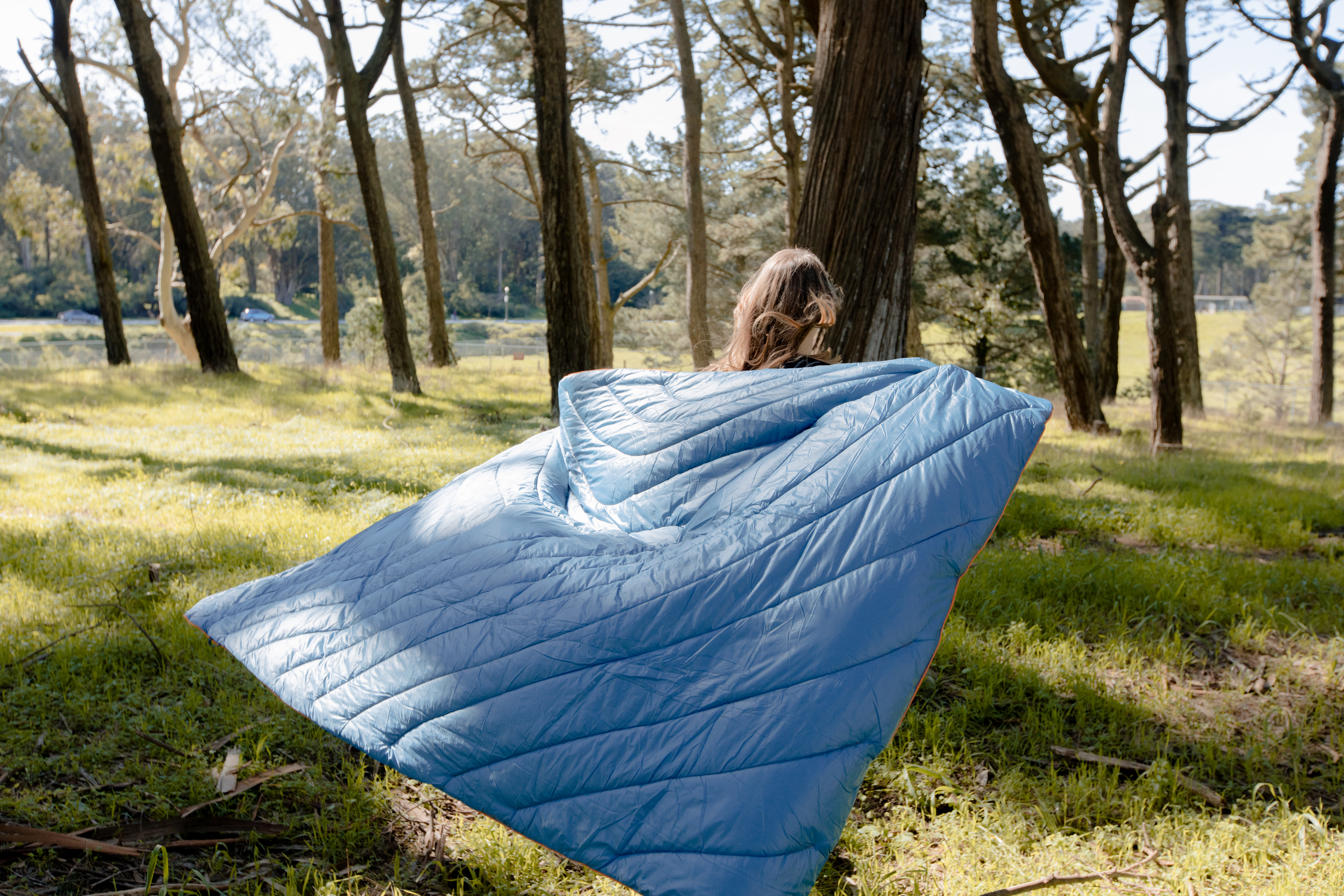 Rumpl Original Puffy Blanket
$99; Rumpl.com
Made with the same technical materials found in premium sleeping bags and insulated puffy jackets. Utilizing a weather-resistant 20D ripstop nylon shell with DWR treatment, the blanket resists water, dirt, odor, pet hair, and other debris. The Puffy fits easily in an included stuff sack for quick storage or taking on the go.
Eucalyptus Lavender Loofah Soap
$8; TashaHusseyBody.com
Made from 100% vegetable based kosher certified glycerin. The loofah sponge is slightly exposed on one side of the soap. Scented with eucalyptus and lavender essential oil, this luxurious handmade soap will leave your skin feeling soft and smelling fresh.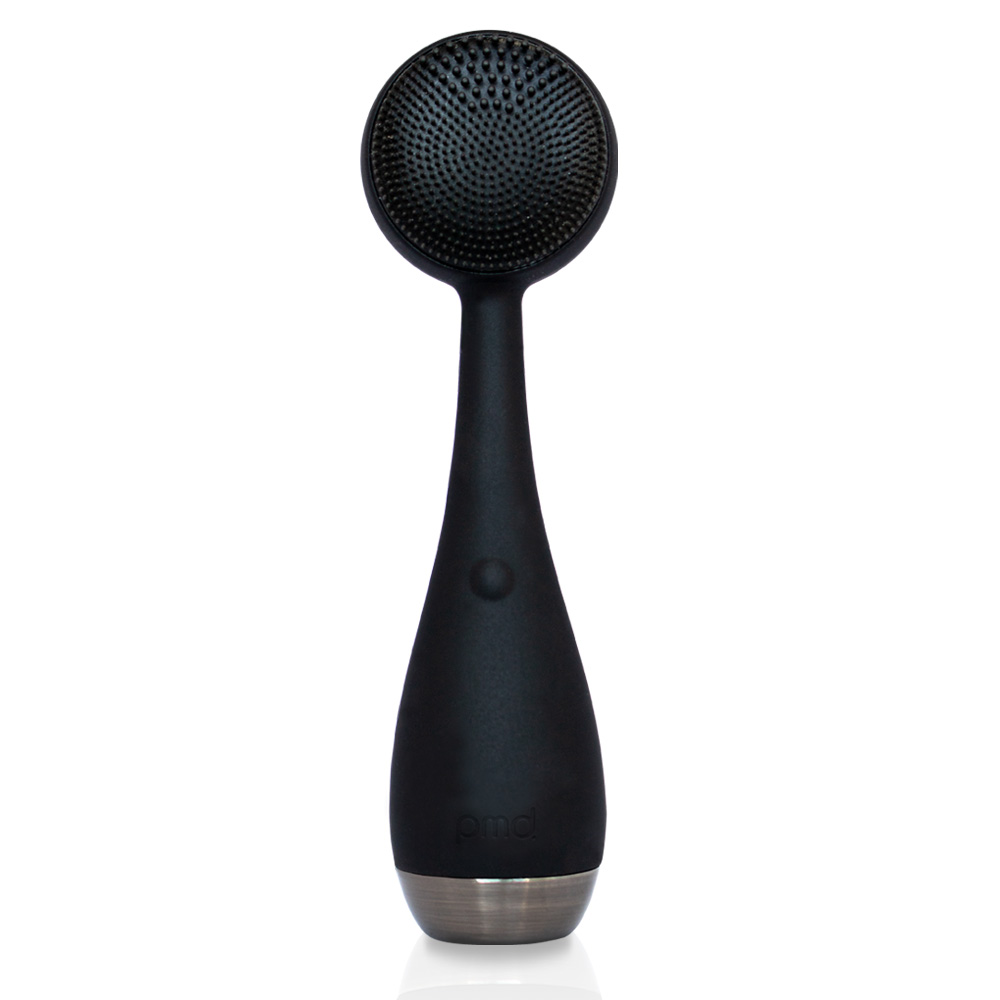 PMD Clean
$99; PMDBeauty.com
This smart facial cleansing device uses SonicGlow technology (more than 7,000 vibrations per minute), deeply removing the skin's impurities by breaking down dirt and oil within the pores. It can also be used as an anti-aging facial massage tool—massages your favorite moisturizers into skin for a more youthful look.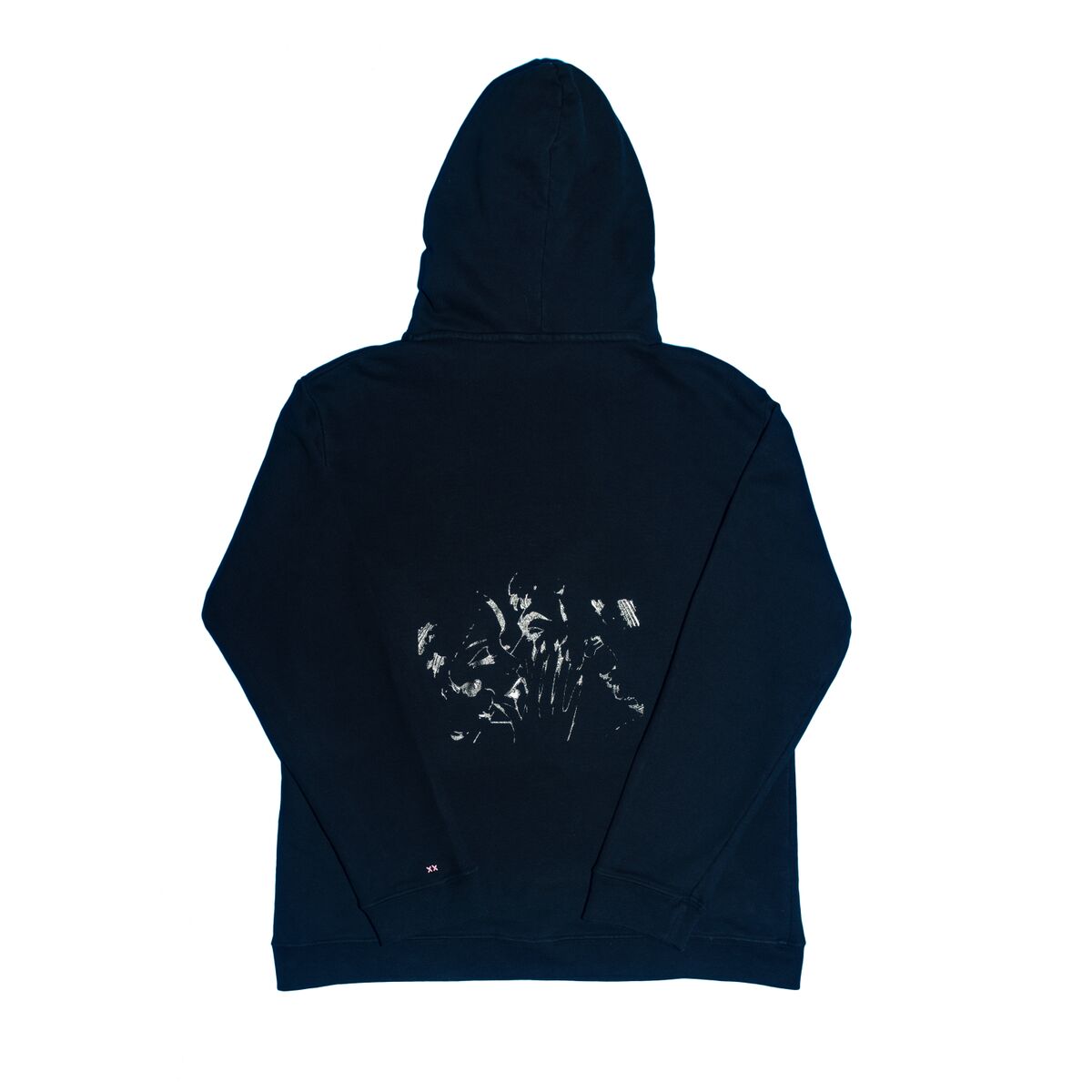 WHERE Clothing Kiss Hoodie
$149; WhereYouAtBaby.com
Hand dyed 3-end French Terry, 100% cotton, printed and embroidered details, and slight distressing. Made in Los Angeles.

Tree Hut Women's Wooden Watch (Classic)
$89; TreeHut.co
The bamboo all wood watch classic is equipped with high-quality Japanese quartz movement and a genuine leather strap. Its minimalist design makes it a fantastic everyday watch. 3 ATM water resistant. Durable and long lasting.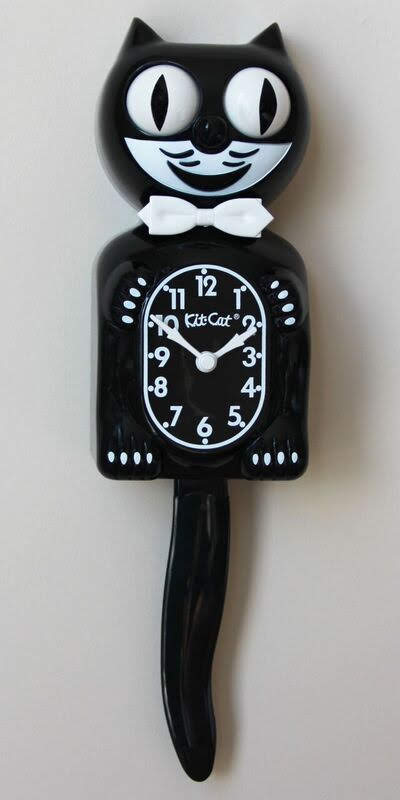 Kit-Cat Klock
$49.99; Kit-Cat.com
Features the same beloved wagging tail, rolling eyes, and contagious smile that has been capturing hearts since 1932, alongside all-new stripes, spots, and patterns and a philanthropic mission. Each clock is made in California and one of a kind. When one of these cats is adopted, its owner can go online and give it a name, download a Personalized Adoption Certificate, and select a cause to donate to.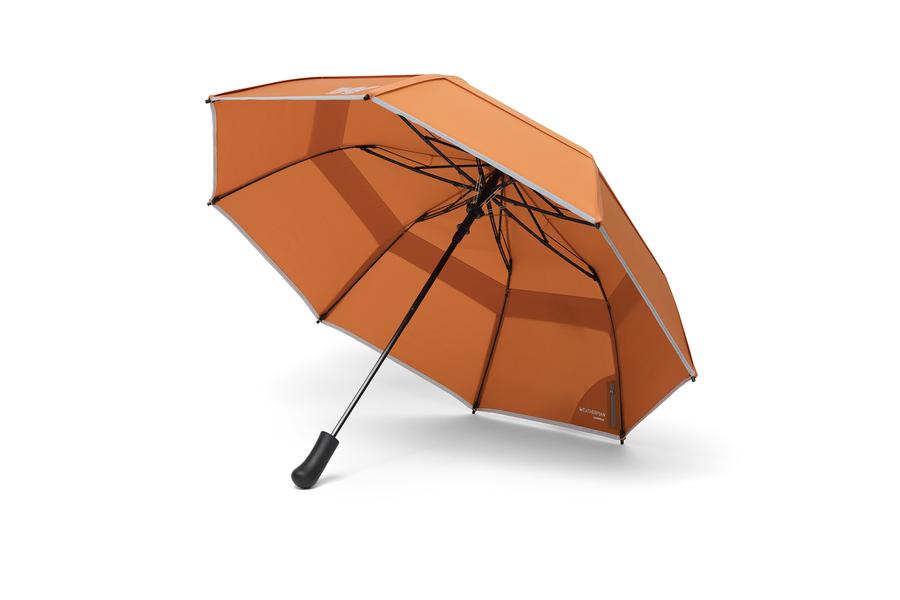 The Weatherman Collapsible Umbrella
$59, Stick $65; WeathermanUmbrella.com
Designed by a meteorologist, no detail is overlooked: industrial-strength fiberglass defends against breaking and inverting, Teflon-coated fabric repels water, and vented canopies withstand winds up to 55 mph. The Weatherman app for Android and iOS notifies you of weather conditions, and syncs with Bluetooth technology so you'll never leave it behind. There's no other umbrella like it in the world.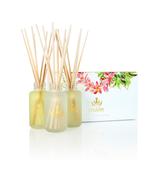 Island Ambiance Gift Set
$73; Malie.comlie.com
Bring the tranquil beauty of Hawaiian aromatherapy to the home with this set featuring three mini (2oz) reed diffusers in Koke'e, Plumeria, and Pikake.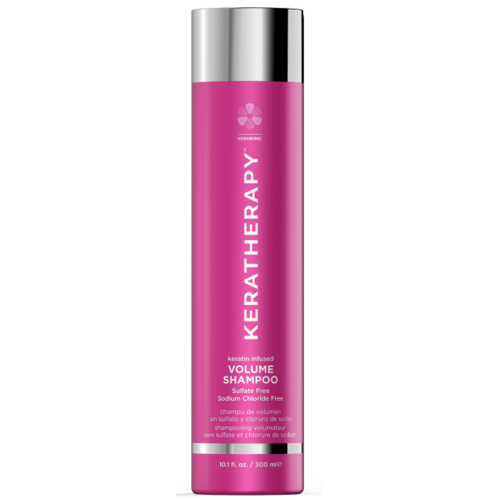 Volume Collection
$21-$24; Keratherapy.com
This keratin infused collection includes the volume shampoo and volume conditioner. Sulfate and sodium chloride free, this collection uses nourishing and natural ingredients to create weightless volume and shine. Hemp Seed Oil fortifies and strengthen the strands while Sea Kelp moisturizes the cuticle for fuller and healthier hair. Overall this collection enhances shine and smooths the strands for more manageable weightless volume.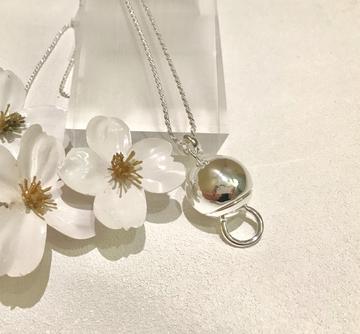 The Justine Silver Plated Necklace & Lip Balm Pearls Assortment Pack
$79; Lilulipcare.com
A new way to keep your lips healthy, hydrated and beautiful all day, and all evening long. It opens and closes quickly, easily and securely. And the feel of your jewelry in your hand is luxurious, so every time you freshen your lips is a beautiful experience. Comes pre-loaded with a Simple Shimmer Balm Pearl. A bonus assortment pack of four additional Lip Balm Pearls, in a variety of colors, is also included with your purchase.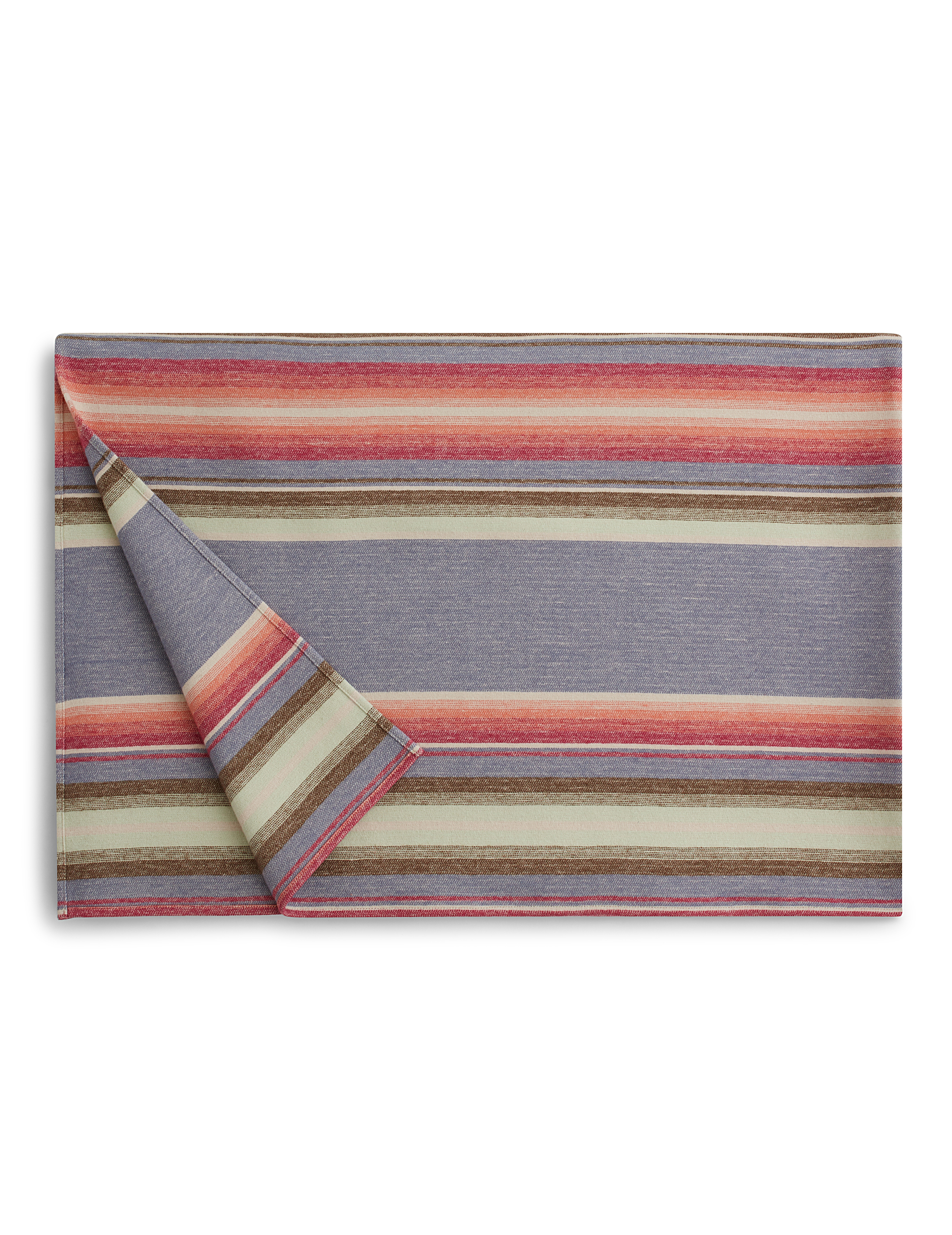 Adirondack Blanket in Twilight Serape
$128; FahertyBrand.com
Faherty's brushed cotton blanket in vintage inspired prints are the perfect mix of quality and comfort. They live at the end of the bed, draped over the couch, or thrown in the trunk for a weekend adventure. Each fabric is custom woven on looms with long staple cotton yarns then specially brushed for a time-worn, soft hand feel. Faherty's custom Twilight Serape design is inspired by the desert sunset horizon as seen from a distance. The cotton jacquard pattern fabric has a smoky blue background with pops of red, orange and green.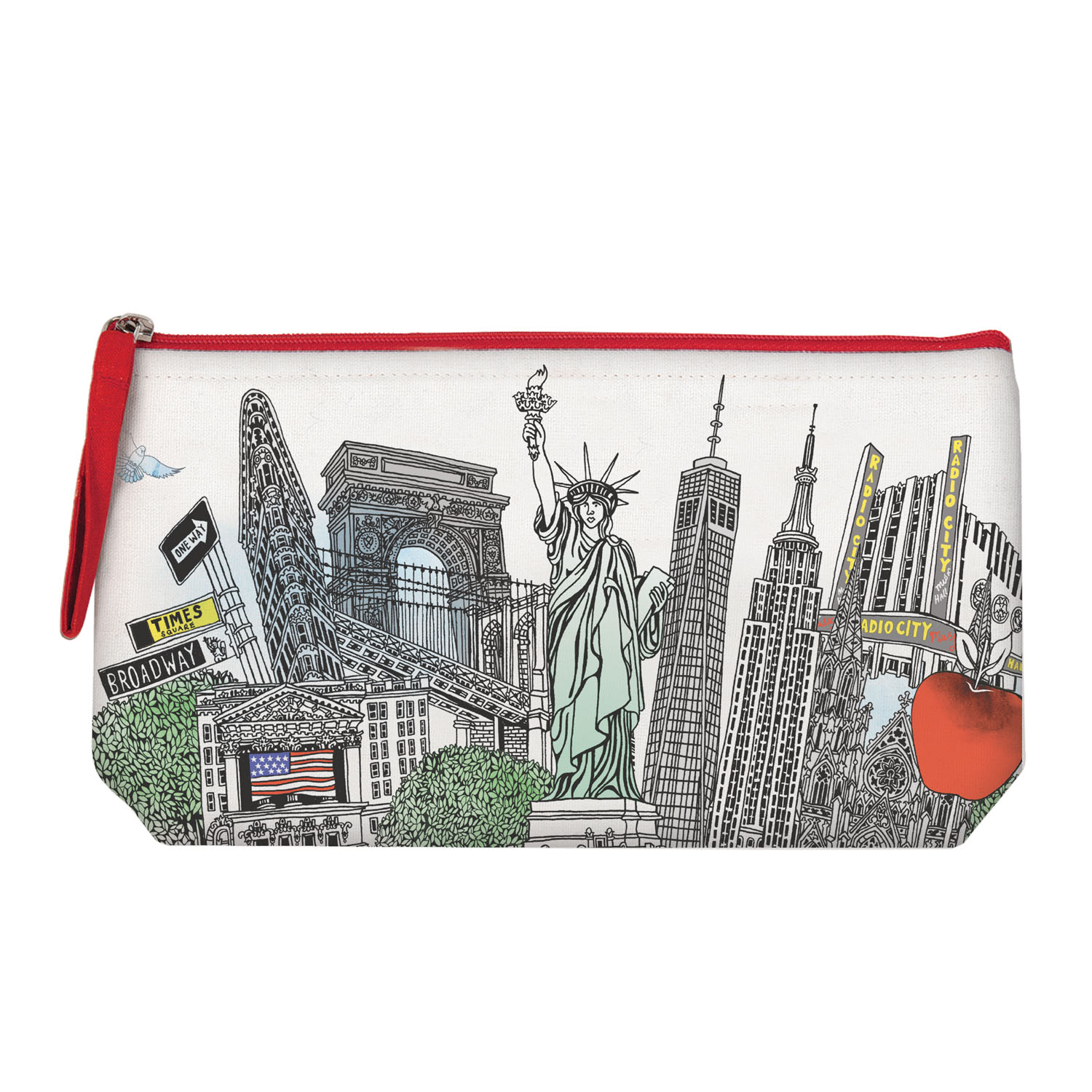 Handmade Silkscreen Pouches
$11.99; Galison.com
Big enough to carry your pens, pencils, and cosmetics, yet compact enough to carry along everywhere, Galison's London Handmade Pouch or Galison's NYC Handmade Pouch, made from 100% cotton canvas, is perfect for a trip across the pond or around the world. A great gift for travelers and a lovely pairing with our matching handmade journal.

Updated: December 2018