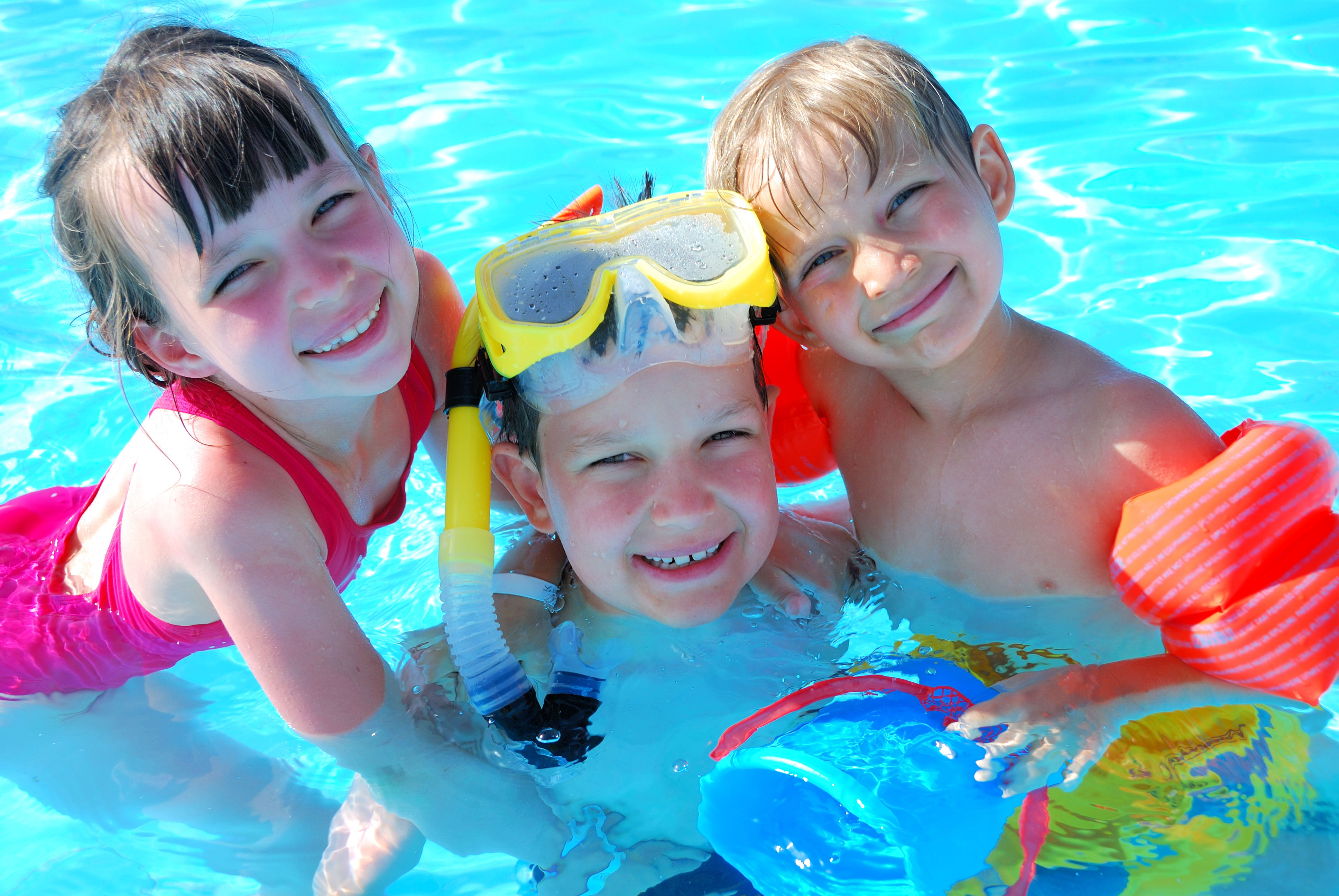 Beach and Pool Toys! Headed to the beach or pool this summer? Check out these cool new toys that every kid will love!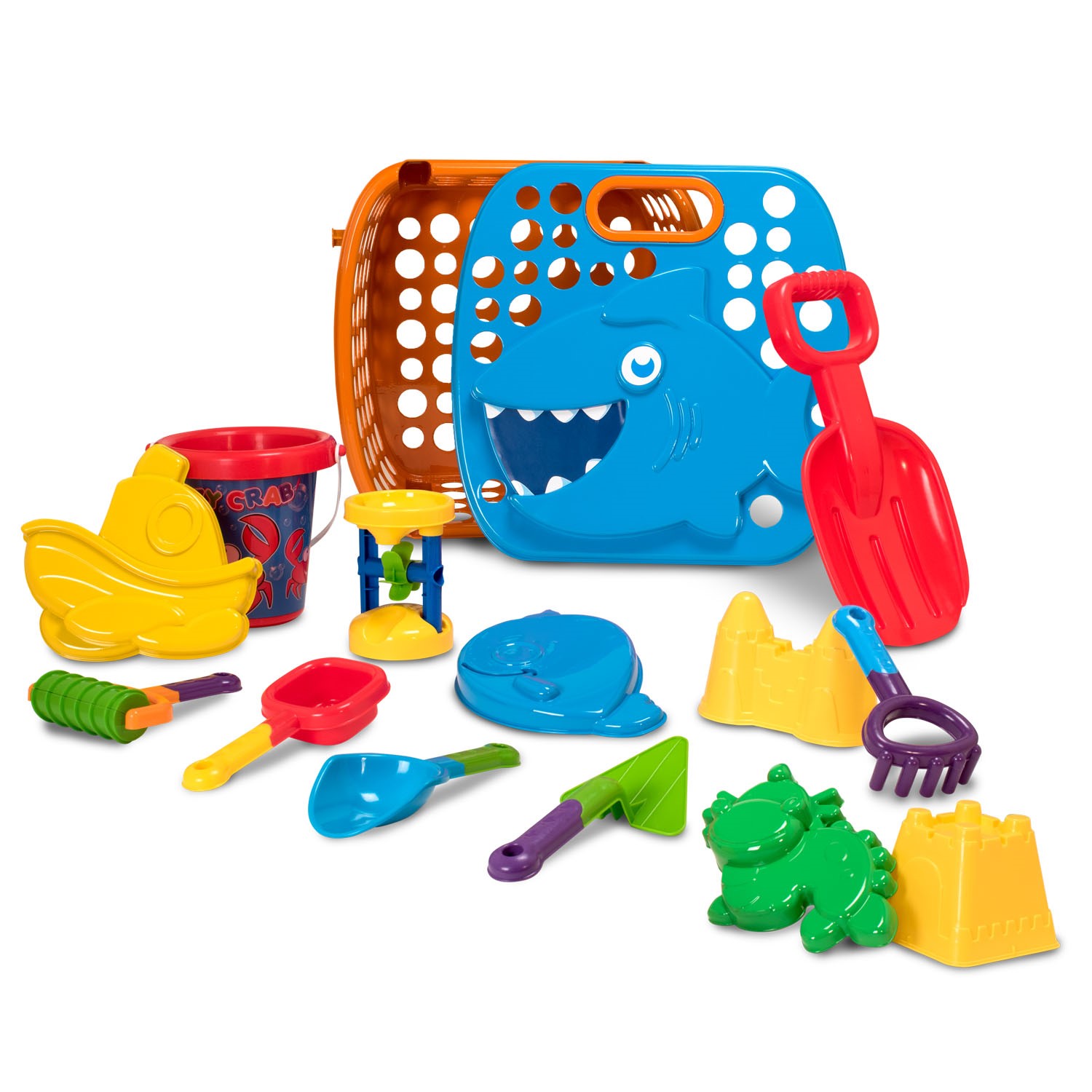 NextWave Jumbo Beach Basket
$14.99; 2+
Available exclusively at Sam's Club
This bright and colorful activity set is packed with all the accessories kids need to spend hours at the beach. The detachable folding case makes clean up a breeze by shaking out water and sand when it's time to go. The cover detaches from the basket to double as a super-sized animal sand form. The 15-piece set comes complete with assorted sea creatures and nautical forms, bucket with handle, castle molds, rake, roller, sand spinner, sifter and shovels in a variety of sizes. Available in three styles: flamingo (pink), whale (purple) and shark (teal).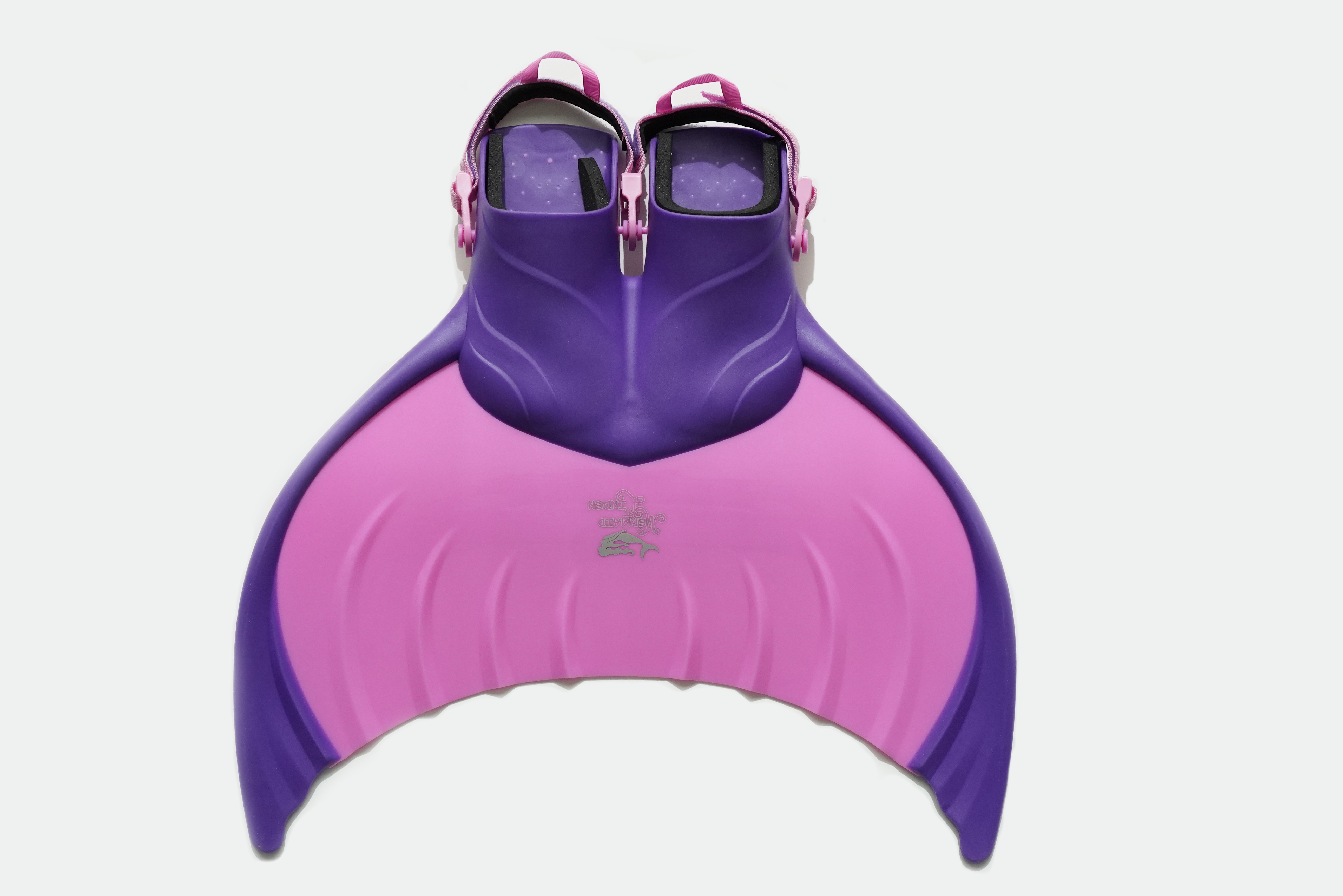 Mermaid Linden Mono Fin
$29.99; 5+
BodyGlove.com
High efficiency water channels for gliding through the water. Bottom drain hole to let out water. Quick adjustable straps with easy-out pull loops. Soft rubberized fin edges for safety. Available in pink and blue.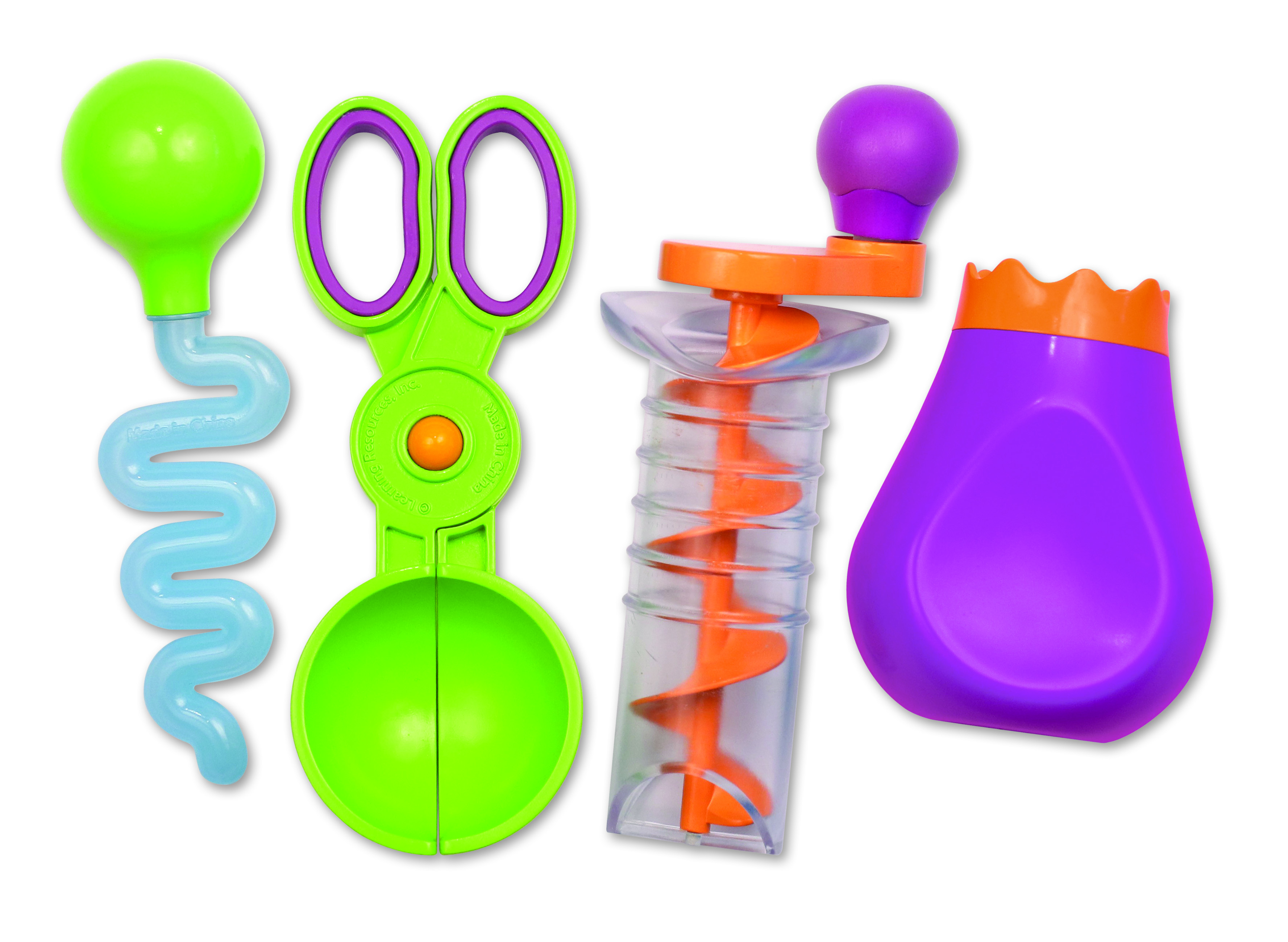 Sand and Water Fine Motor Set
$14.99; 3+
LearningResources.com
This set of four toddler-sized tools includes a squeezy bottle, spinner, wavy dropper, and scooper, each of which demonstrates a different physical concept through fun, easy-to-understand interactive play. During splash-filled play, kids watch water twist and turn down the wavy dropper, make perfectly round balls of sand with the scooper, and study the waves created by the water within the spinner.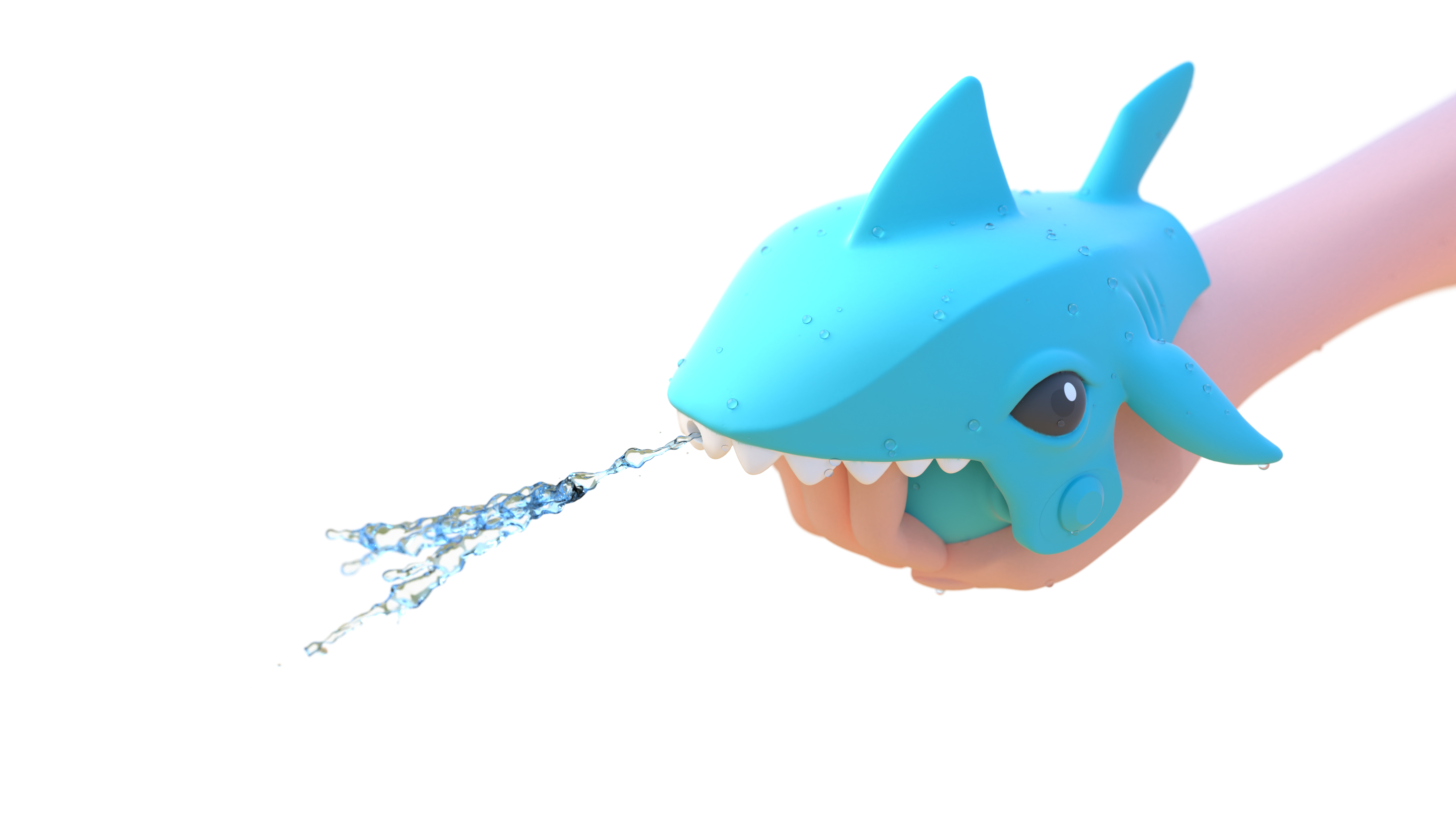 Aqua Creatures Water Squirterz
$7.68; 5+
Walmart.com
Just place the hand-held launcher under water and squeeze the compression pump to fill it up, then squeeze again to soak your target. Available in ferociously playful shark and crocodile editions, each squirterz can launch a steady stream of water up to 10 feet. Available in three styles: crocodile (green), shark (pink) and shark (blue).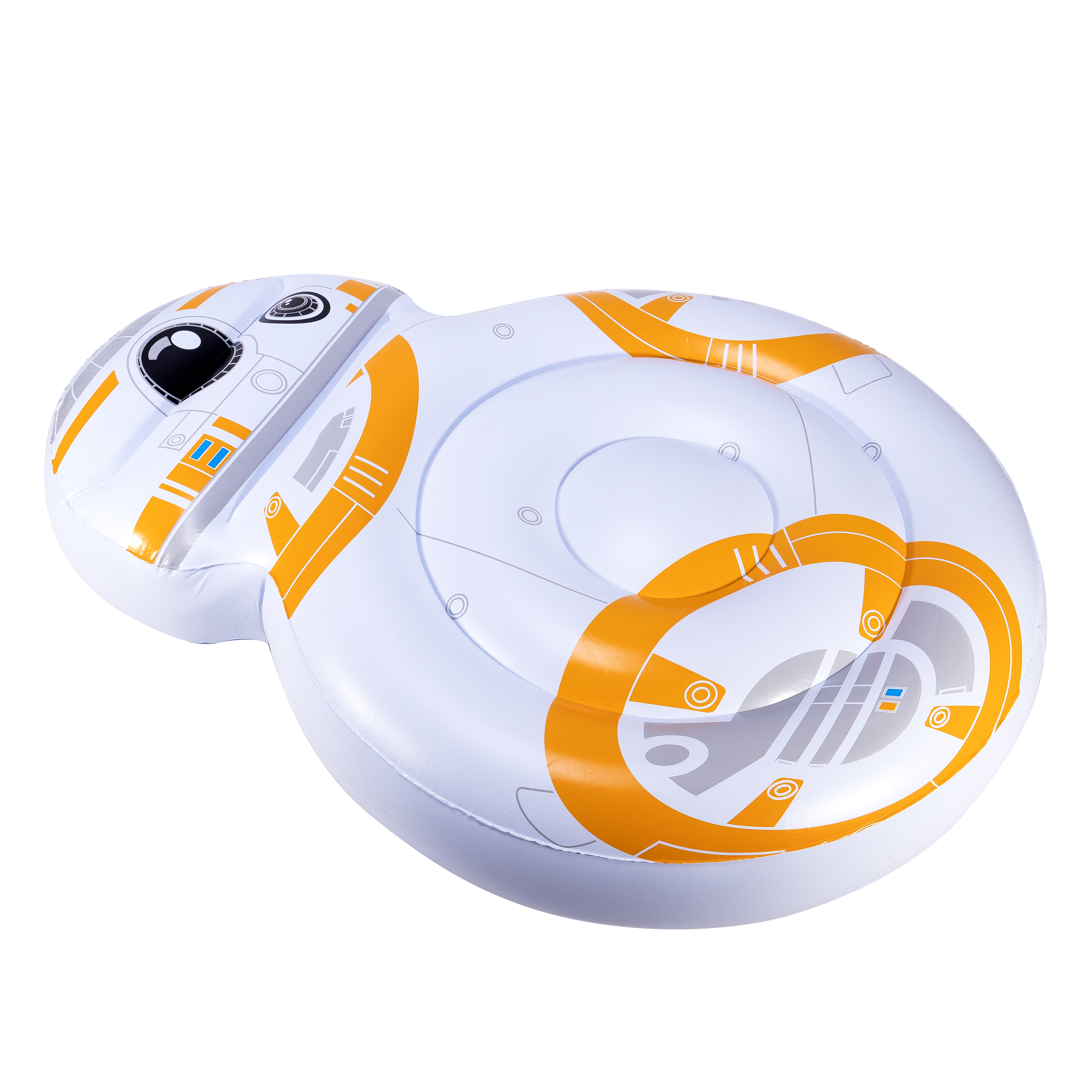 Star Wars BB-8 Oversized Inflatable Pool Float
$19.99; 5+
SwimWays.com
This fun pool floaty includes cool BB-8 character graphics and sturdy PVC construction. This officially licensed Star Wars pool toy is fun for everyday play, including pool parties.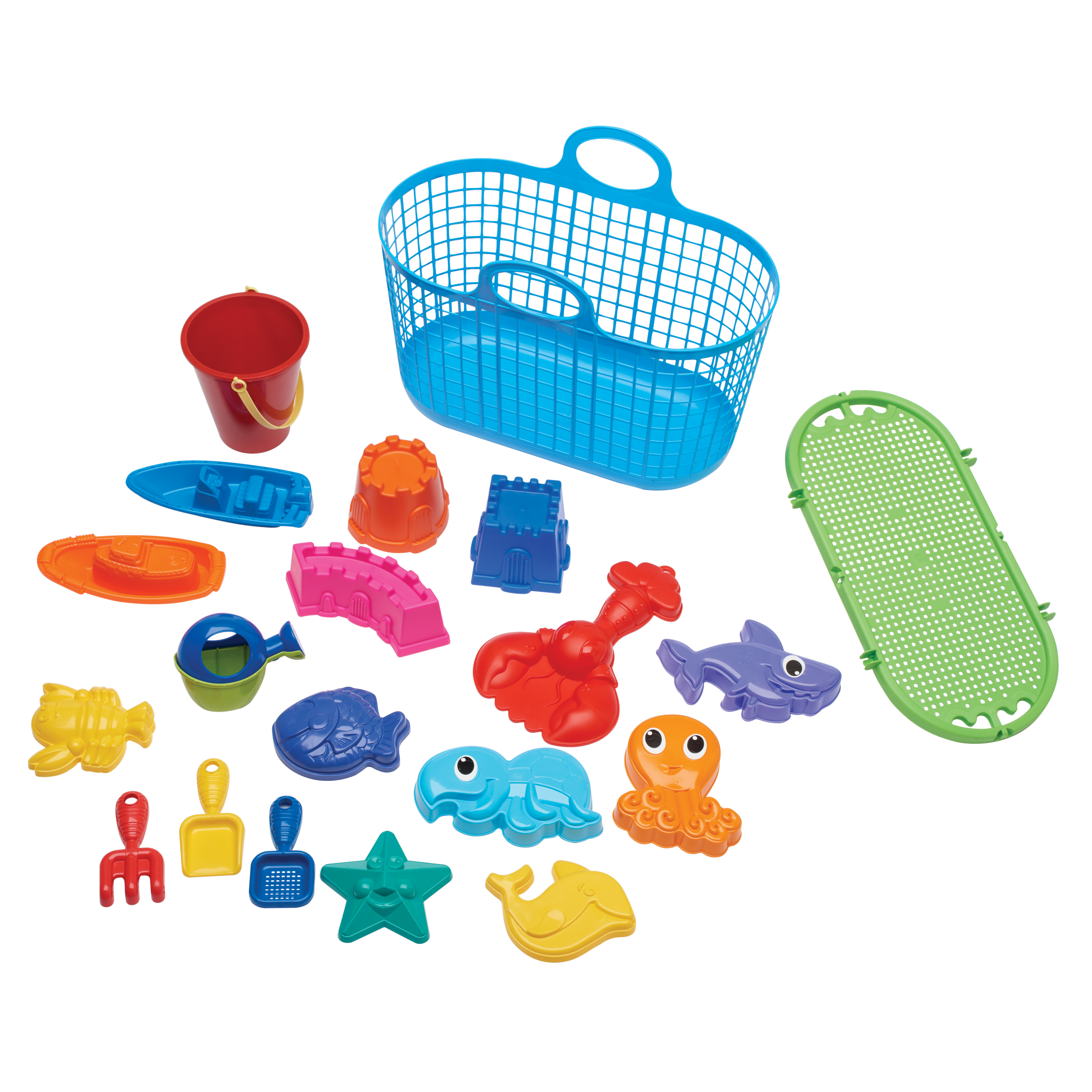 20-piece Deluxe Beach Basket
$15; 1.5+
AmericanPlasticToys.com
Little ones can pack up all their beach essentials in one handy, stackable beach basket that has it all, as the lid doubles as a sieve. The basket includes two boats, three hand tools, a pail, three large sand shapes, four medium sand shapes, three castle molds, a large character shovel and a sprinkling can.
Paddle Pals Child Swim Vest
$24.99; Size: Child (30-50lbs)
BodyGlove.com
Ultra durable outer and inner shell with shoulders for sun protection and safety. Learn-to-swim aid with arm bands construction for beginners in the water. Quick-release buckles with adjustable webbing for safety and great fit. Back Buckle Entry – makes donning fast and keeps children from taking the vest off without help. Multi panel design for styling with anatomically cut and overlock stitch construction for ultra comfort.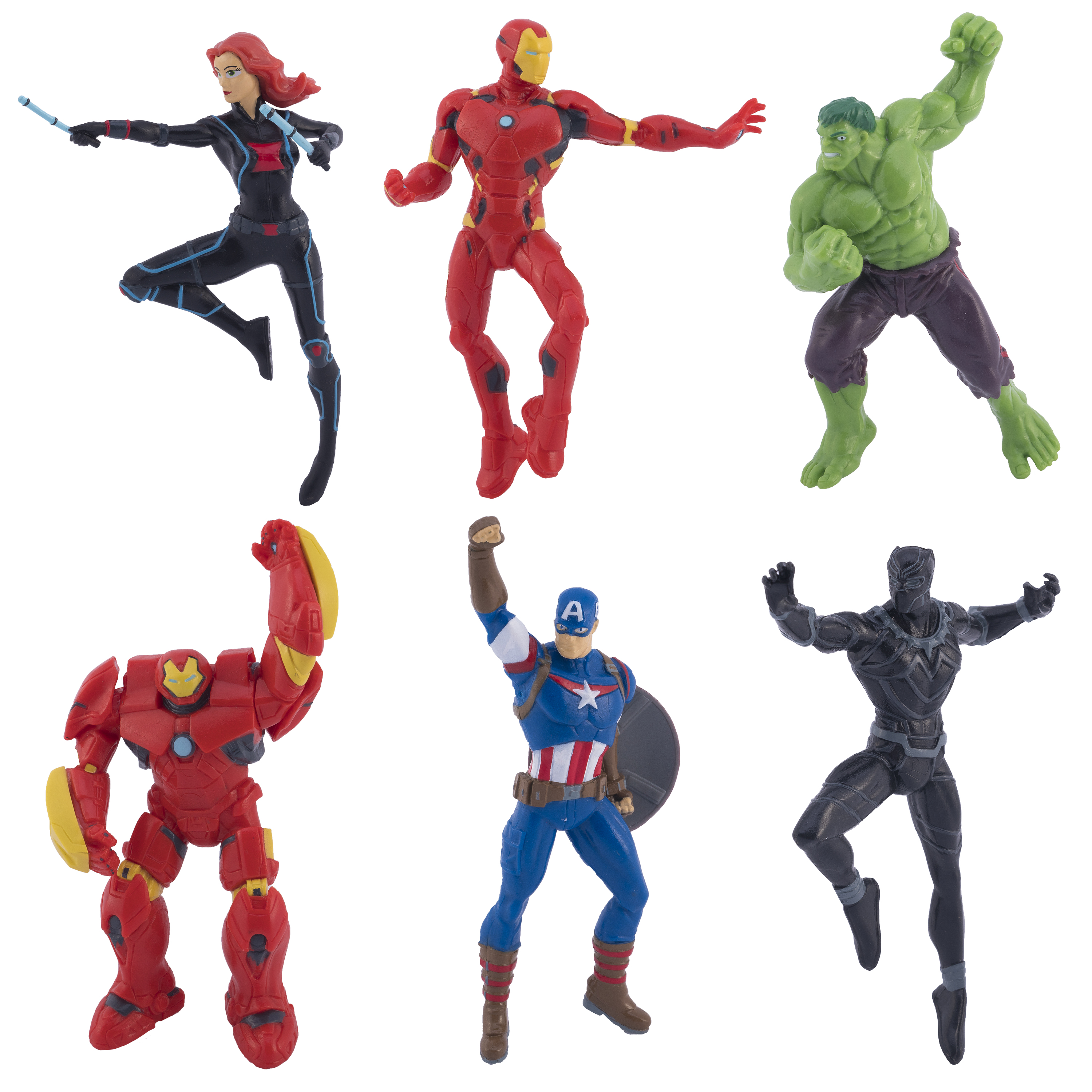 Avengers Dive Characters
$9.99; 5+
Target.com
Soft and flexible full-figural dive toys that look like kid's favorite characters. Kids can not only have fun diving to retrieve the characters, but can also play with them outside the pool. Each set includes three different characters, available in the following assortments: Captain America, Black Panther and Hulk Buster or Iron Man, Black Widow and Hulk.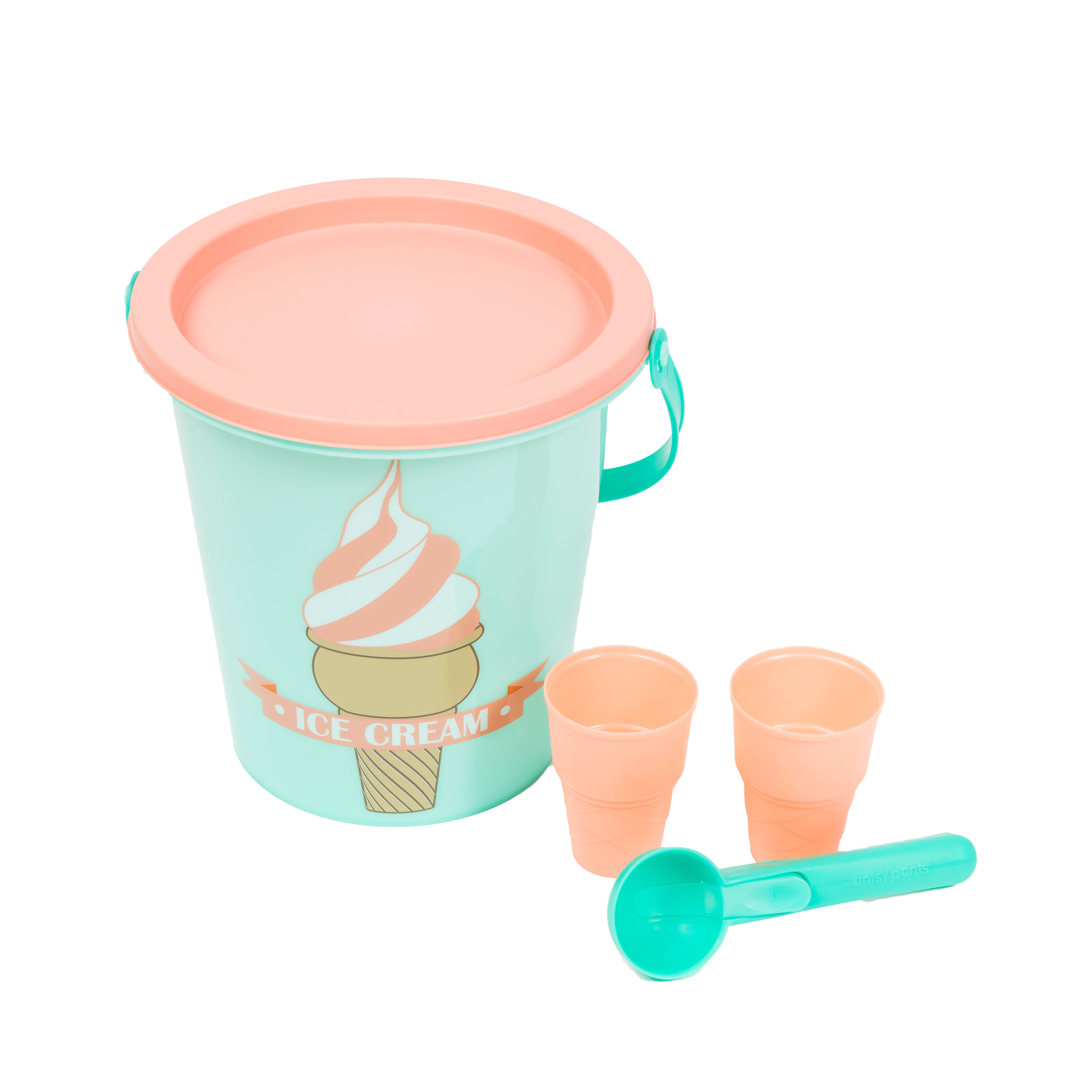 Antsy Pants 5-piece Ice Cream Social Bucket Set
$6.99; 3+
Target.com
Get sandy. Featuring 9" bucket with sieve lid, bucket, three castle molds, two shovels, sieve, one rake, one shovel, three small sand molds, and a mini submarine toy.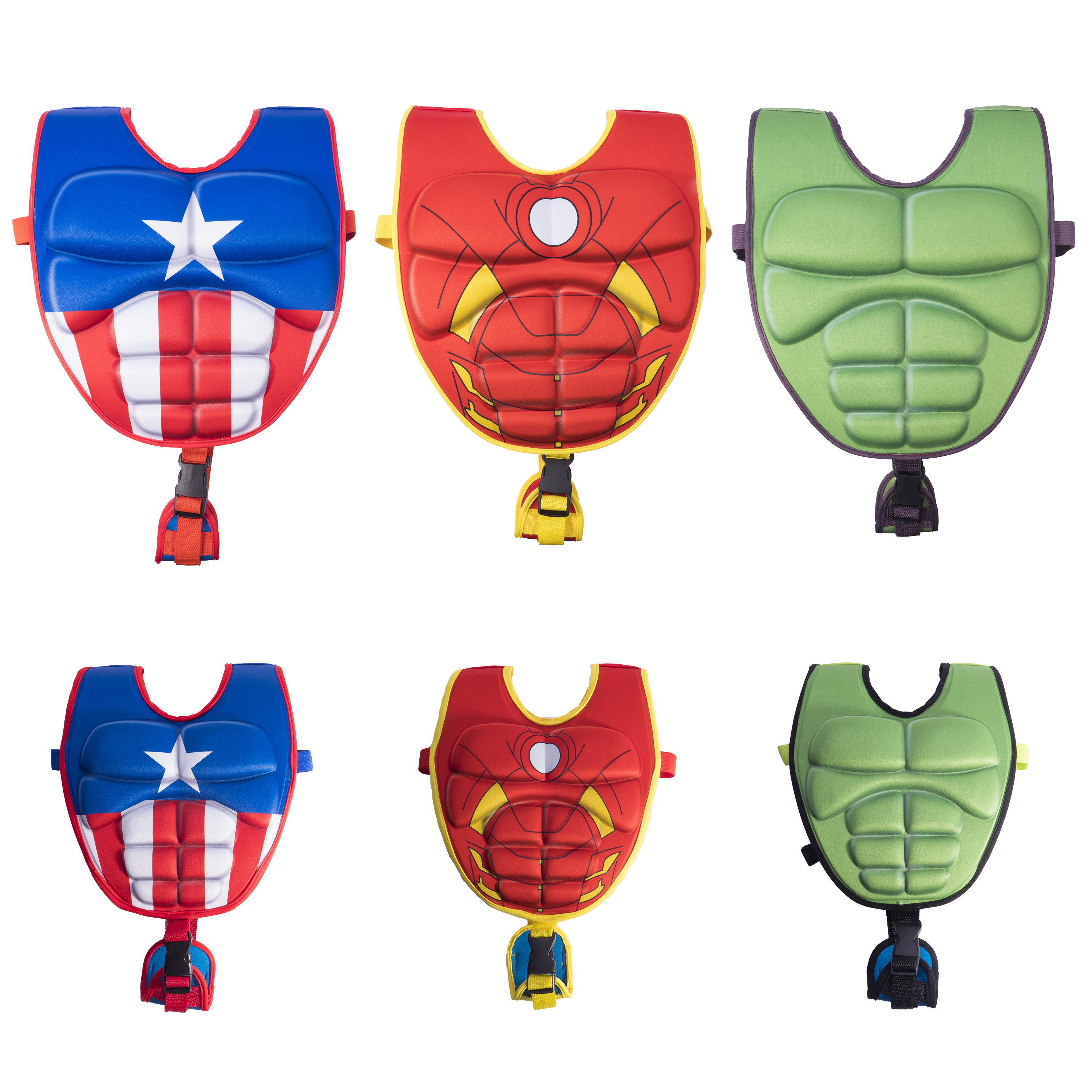 Avengers 3-D Swim Vest
$19.99; 2-6 years
SwimWays.com
This flotation device with permanent flotation pads inside are sculpted to look like superhero muscles. The soft fabric cover includes character styles and graphics that your child will love to wear for swimming practice and role-playing. The balanced flotation in the 3-D Swim Vest supports kids as they learn how to float upright and lean forward to paddle, helping to build their confidence as they take their first strokes towards learning how to swim.

Published: May 2018