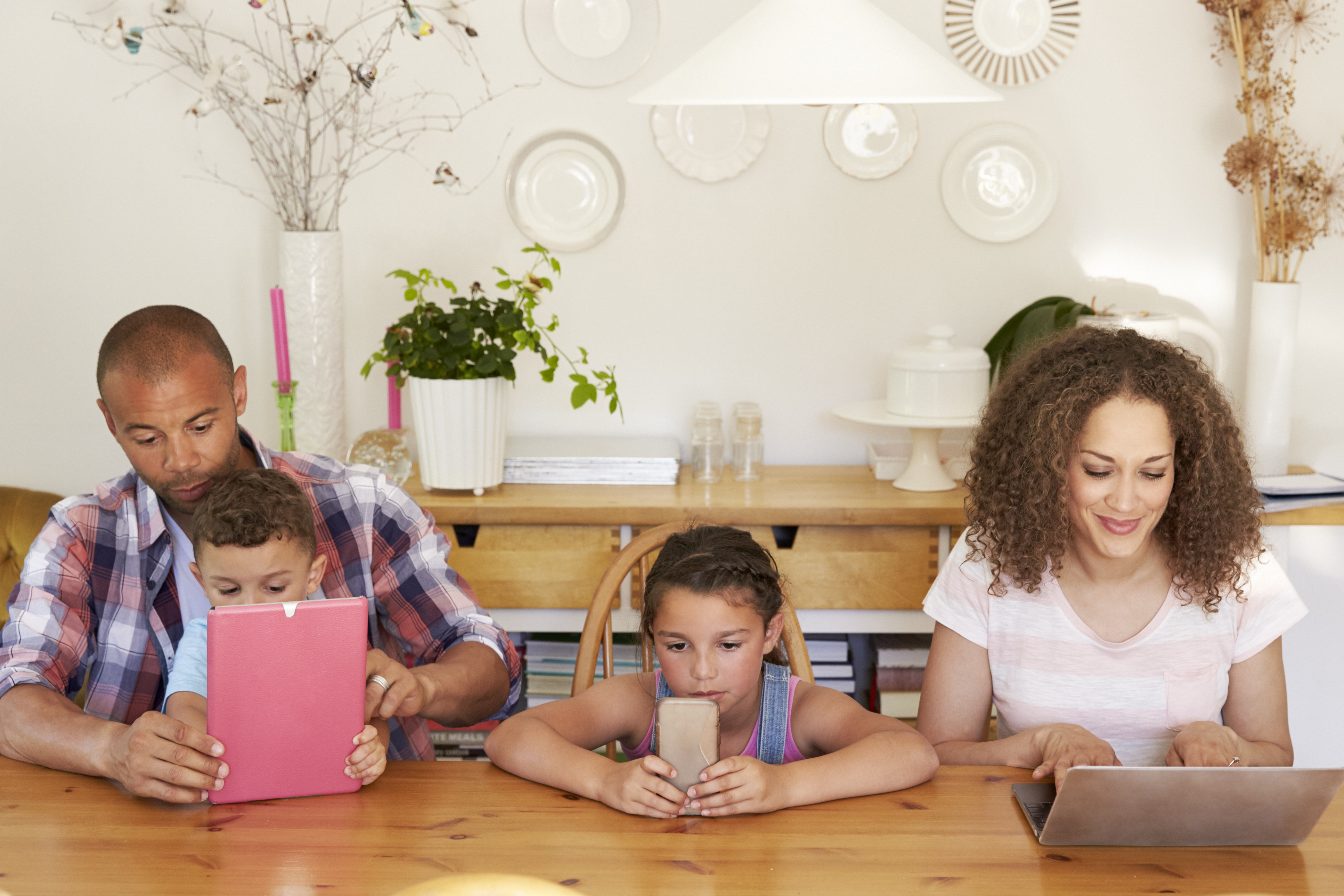 Tech Products. Check out these fun, new products for all ages.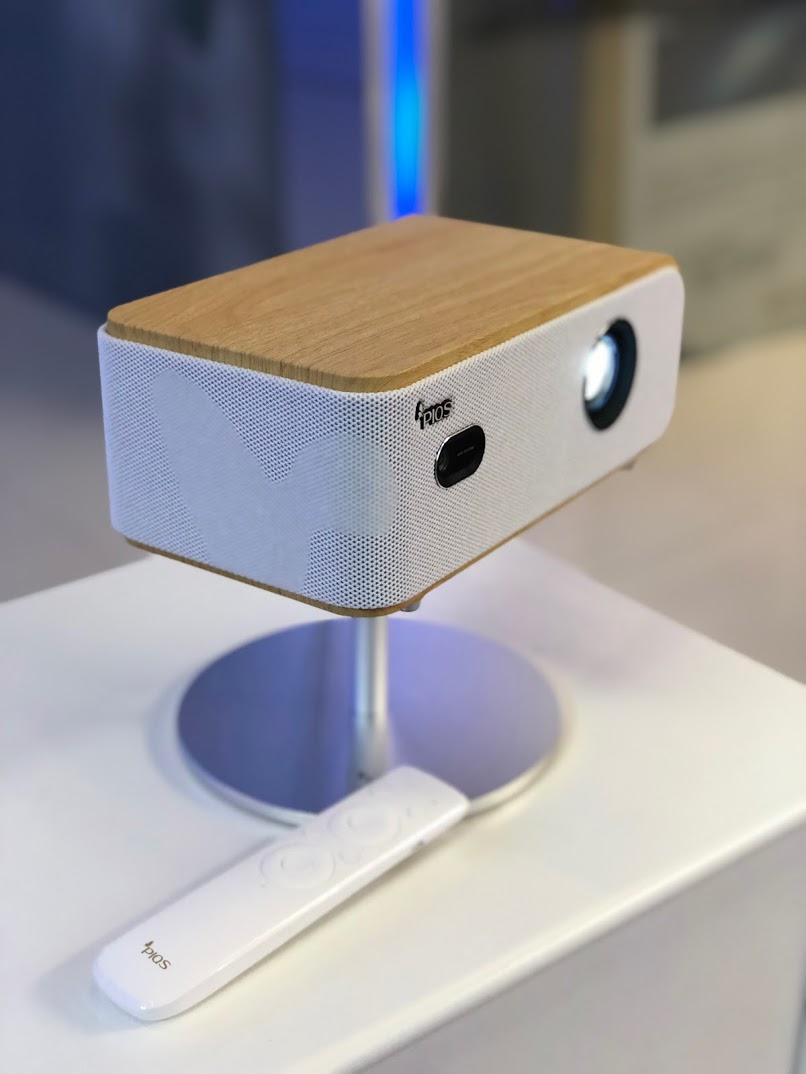 PIQS Q1 Virtual Touch Projector
$599; Amazon.com
Features a patented Virtual Touch Remote Control that allows you to easily and quickly navigate menus and content from 10 to 20 feet away. It also features an inventive autofocus that fine tunes your image for crisp, clear video. Thanks to the Auto Keystone feature, your movies will retain a rectangular image no matter where you put the projector. The Q1 features native HD resolution, Android OS, Wifi and Bluetooth. It is the ultimate gift for the film snob in your life allowing them to watch cinematic-quality movies on a 100" screen in the comfort of their own home. Watching movies at home will never be the same.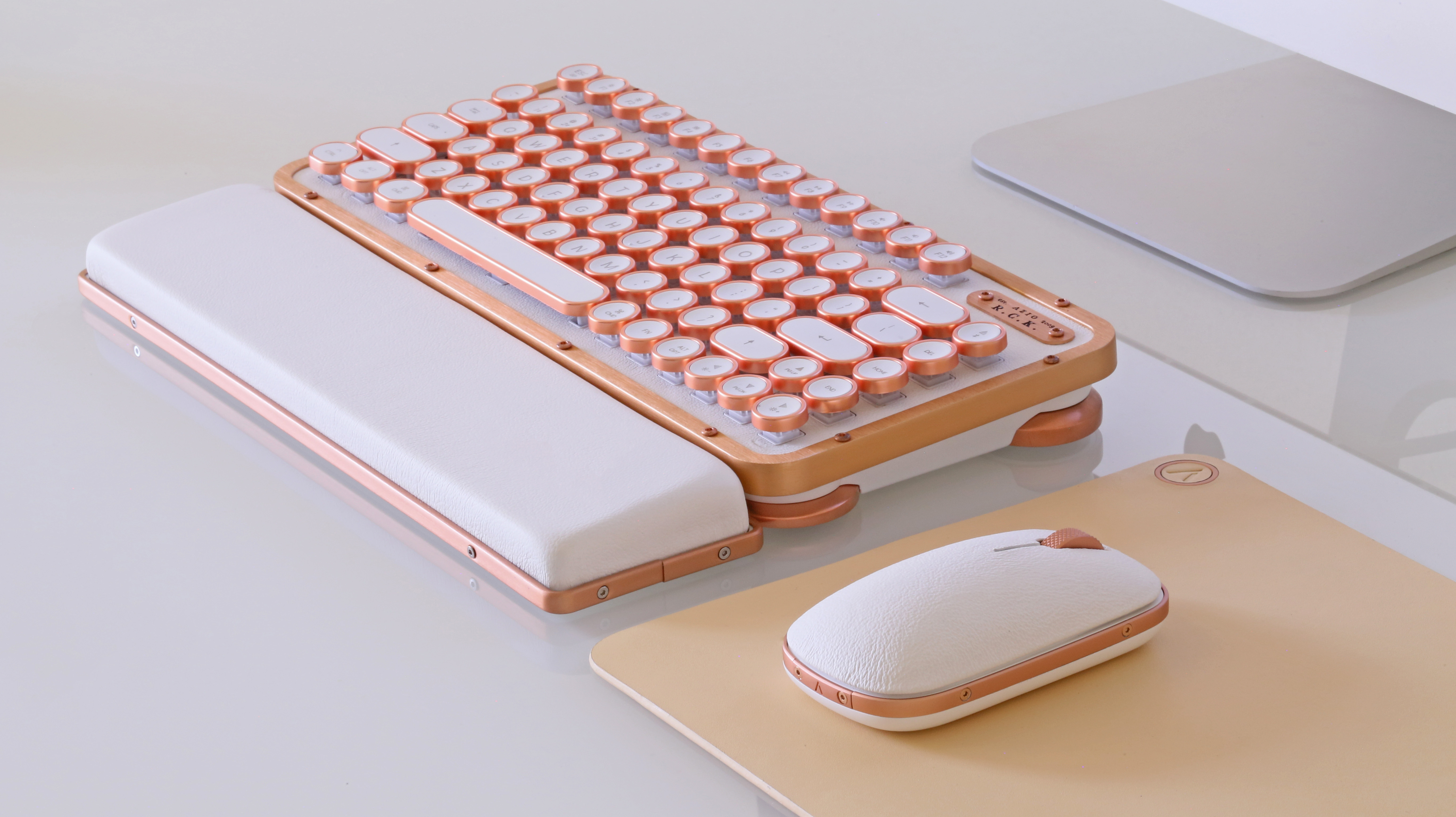 Azio Retro Compact Keyboard
$219; AzioCorp.com
This premium mechanical keyboard is designed for the modern lifestyle. Designed for a premium computing experience, Azio designed a centerpiece keyboard with properties comprising of high-quality material, timeless appearance and intuitive usability.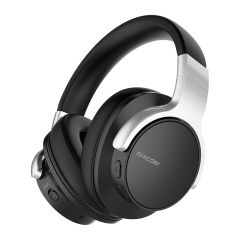 Mixcder E7 Active Noise Canceling Bluetooth Headphones
$59.99; Mixcder.com
Employing Active Noise Canceling (ANC) Technology for a totally immersive sound, the Mixcder E7 provides premium noise canceling headphones at an affordable price for everyone. Mixcder's ANC Technology continuously detects and reacts to outside noises, analyzing sound waves and blocking out ambient sound by creating inverse waves for a totally immersive experience for beautiful music and sound.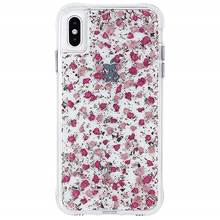 Karat Ditsy Petals Phone Case
$49.99; Amazon.com
Add a dash of spring to your device with this vibrant floral case inspired by ditsy patterns and prints. Genuine, dainty flowers are delicately pressed and suspended in resin with metallic flakes in a dazzling display. Available in Ditsy Pink for the iPhone Xs, Xr, Xs Max.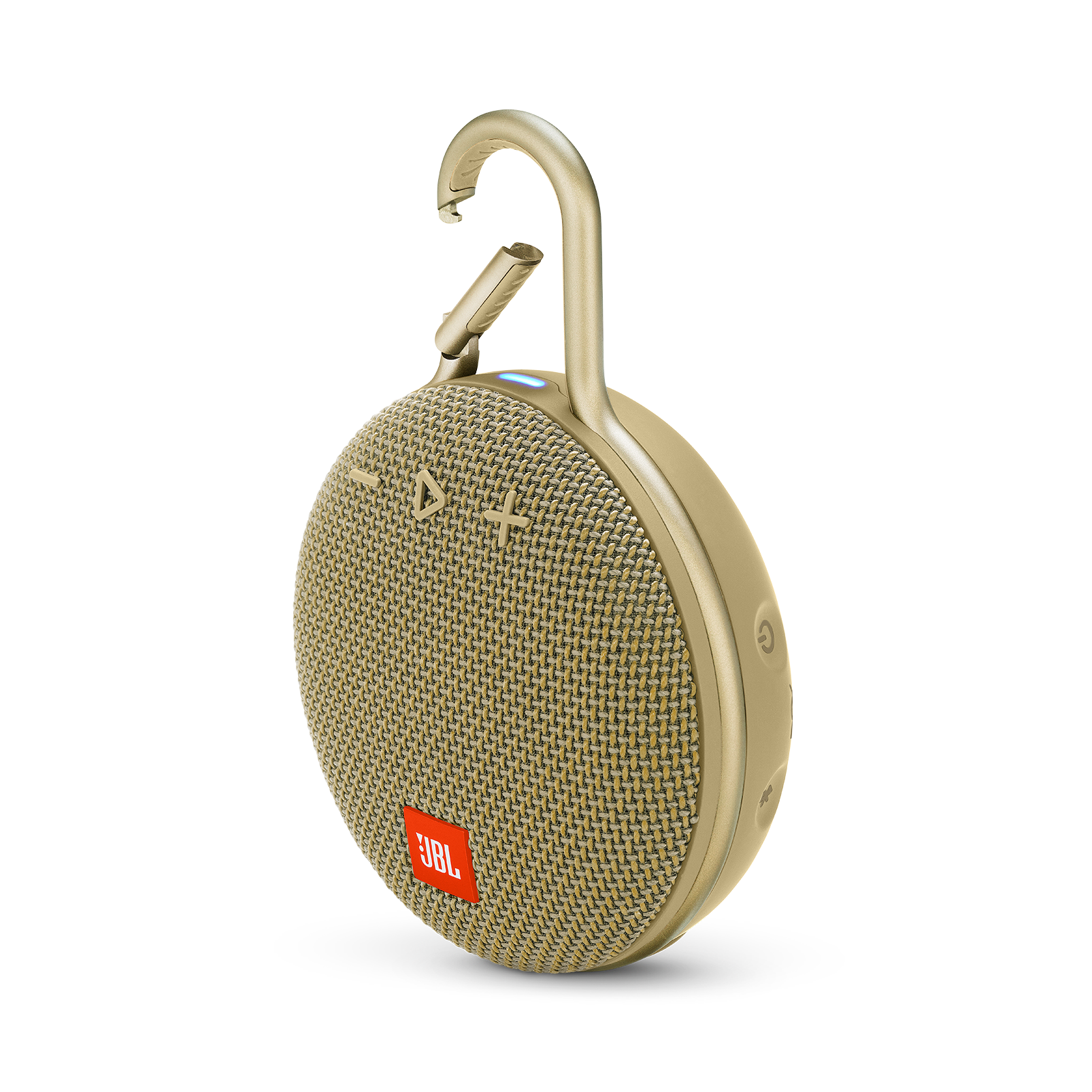 JBL Clip 3
$59.95; JBL.com
Has an IPX7 waterproof design, durable carabiner and new colors that pop, perfect for the kids. With 10 hours of playtime, this small but mighty speaker amplifies your listening experience. Available colors: Midnight Black, Ocean Blue, Fiesta Red, River Teal, Stone Grey, Dusty Pink, Steel White, Forest Green, Mustard Yellow and Desert Sand.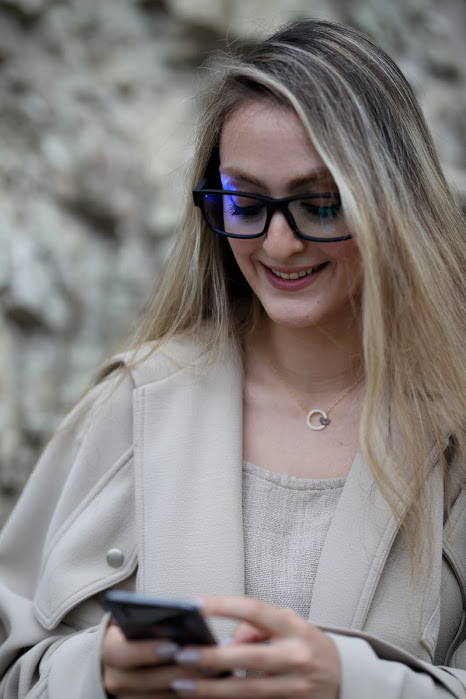 EYEFORCER
$240; MedicalWearableSolutions.com
These one of a kind smart eyeglasses help you keep your neck and spine in the right position, protecting your body from the injury and pain of text neck. The glasses are coupled with an app that triggers flashing lights on your glasses and/or texts on your smartphone or tablet whenever your neck is incorrectly positioned giving you a gentle reminder to fix your posture. The glasses also feature special lenses that protect your eyes helping to eliminate digital eye strain.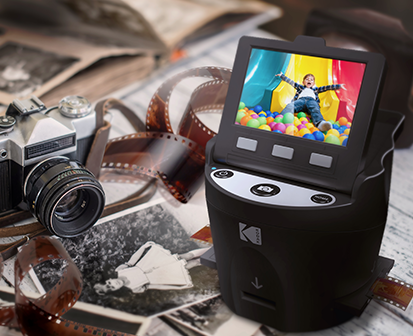 SCANZA Digital Film Scanner from Kodak
$169.99; KodakPhotoPlus.com
This versatile film-to-JPEG converter digitizes and optimizes a variety of films including 35mm, 126, 110, Super 8 and 8mm negatives, enabling you to transfer images to any Mac or PC device for saving, sharing, printing and editing.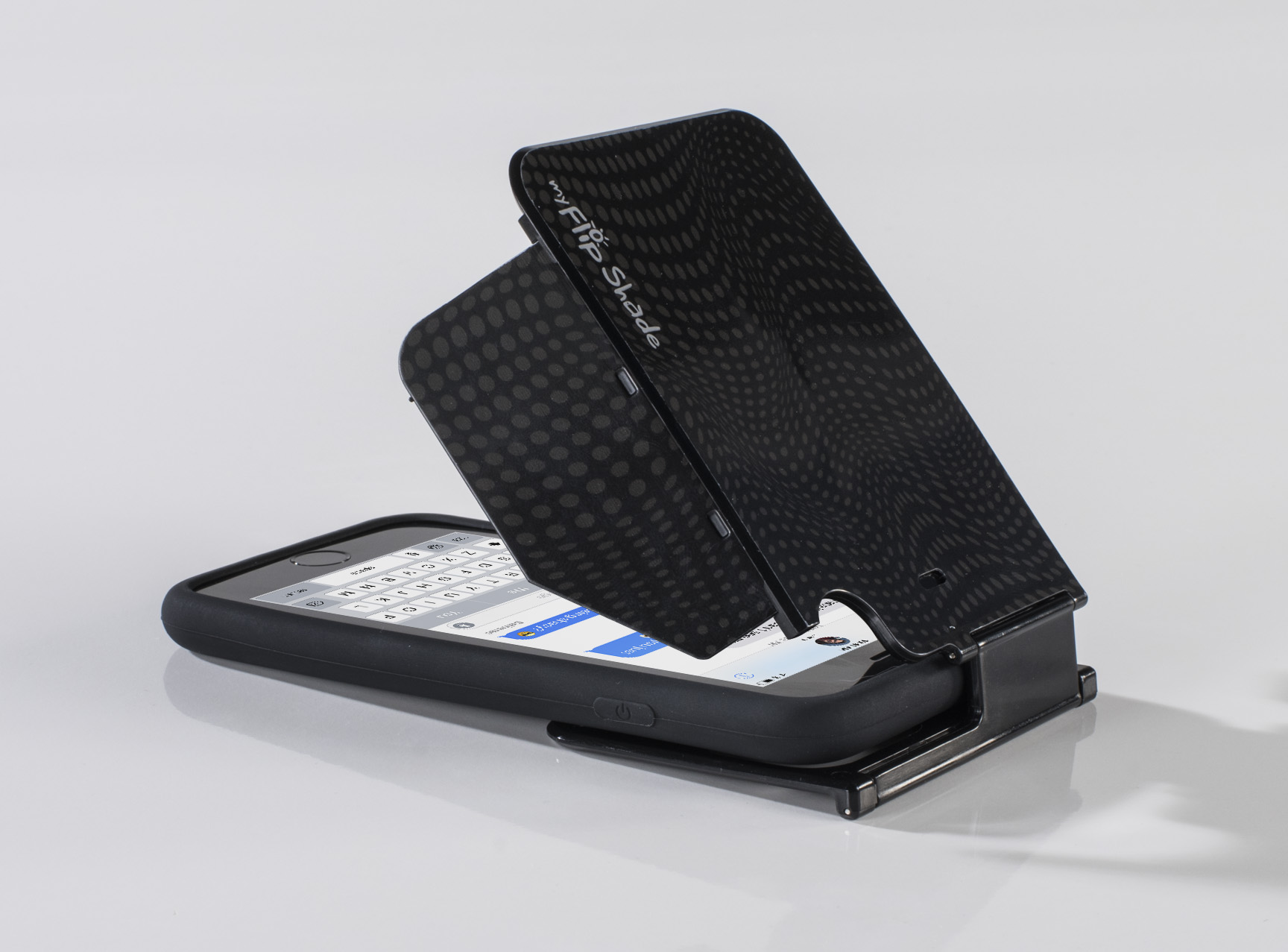 myFlipShade
$9.99; MyCharge.com
Attaches to the back of iPhones to provide a privacy shade that doubles as a sun shade to effortlessly read the screen in direct sunlight. The accessory can also be used as a vertical and horizontal stand, allowing you to ditch all of the various accessories currently attached to your phone.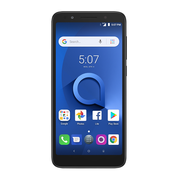 Alcatel 1X
$99.99; US.alcatelmobile.com
No group uses social media, the internet or text messaging more than Generation Z, especially 11- to 19-year-olds. The Alcatel 1X has a borderless 5.3-inch display, interactive camera that lets users snap and share quickly and easily, enhanced fingerprint sensor and fingerprint shortcuts to access the most popular apps.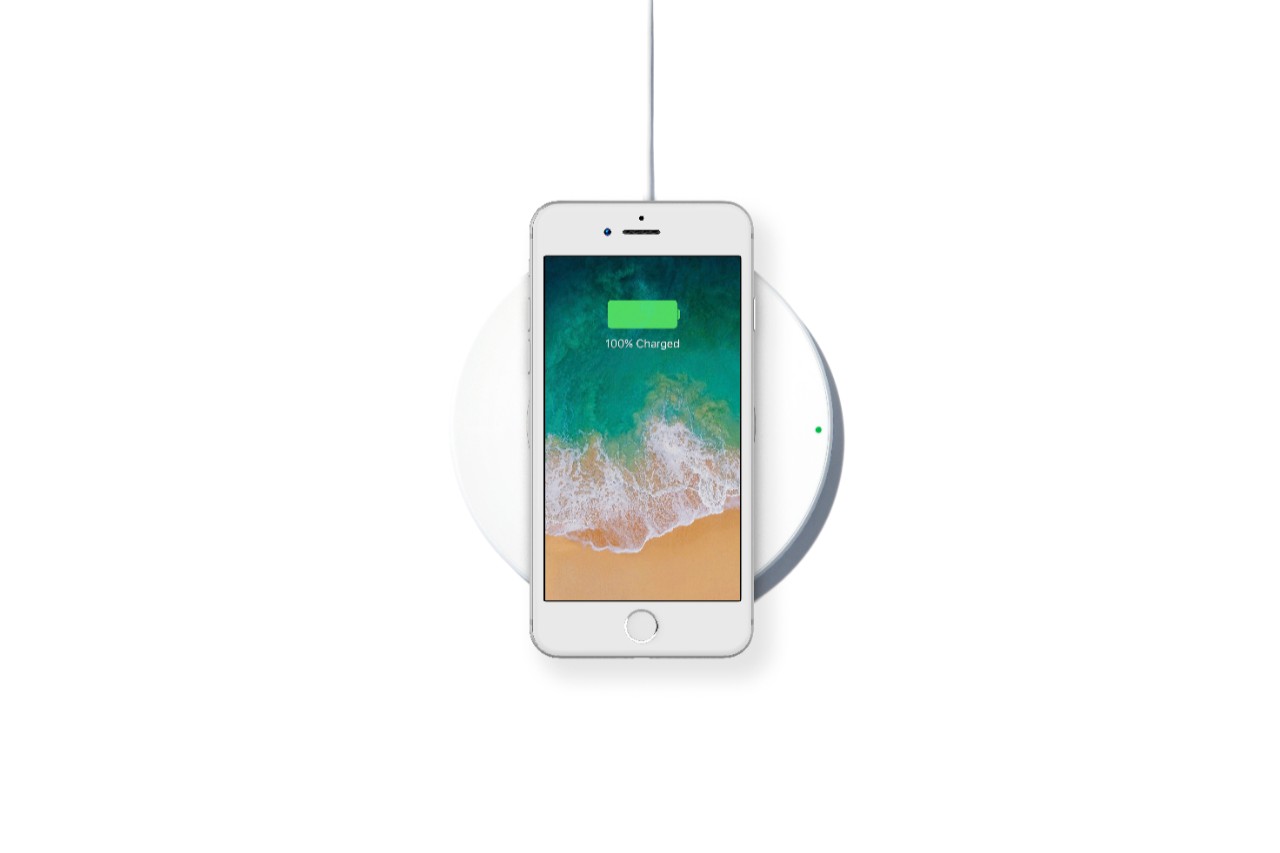 BOOSTUP Wireless Charging Pad for iPhone X, 8/8Plus
$59.99; Belkin.com
Effortless wireless charging. Designed with Apple and fine-tuned with Qi technology under the hood, BOOSTUP is able to charge cases up to 3mm thick at levels up to 7.5W for compatible devices. Maintains full functionality of device including the ability to receive calls.

Casio PRIZM fx-CG50 Calculator
$118.99; CasioEducation.com
Boasts an enhanced new look and an improved catalog function so students can use commands more quickly. With 3D graphing, users can easily draw 3D graphs such as planes, cylinders, and spheres, and view them from various angles. Also equipped with Picture Plot technology which enables users to plot points on top of real-life pictures.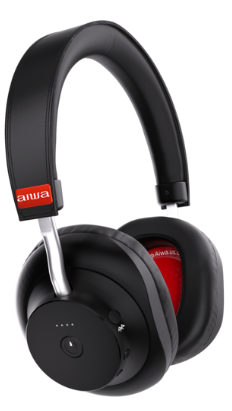 Arc-1 Bluetooth Headphones
$199; Aiwa.co
Brings superb sound quality to a light, comfortable, and durable over-the-ear wireless headphone. Thanks to its class-exclusive 40mm biocellulose-diaphragm drivers, the Arc-1 delivers clean bass, accurate smooth mids, and a clear, well-extended treble with low distortion in high frequencies. Perfect for an aspiring DJ, video game enthusiast, or lover of a stellar listening experience.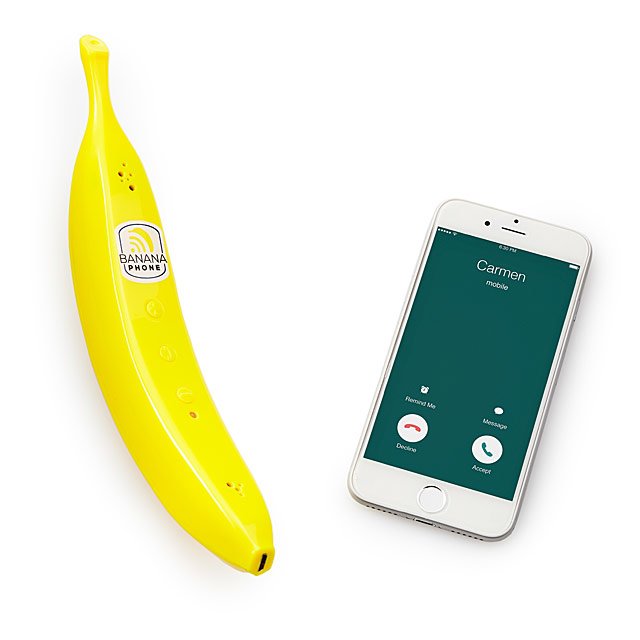 Banana Phone
$39.99; https://bananaphone.io
Banana Phone is equally hilarious for the trendsetting middle schooler, the hipster teen, the ironic urban outfitters inspired college student or anyone in an office, on the golf course, or standing around the kitchen counter. Banana Phone is an amazing accessory for parents who want their kids to use their phones without having them scroll through their photos, order things on Amazon, or get their dirty sticky fingers all over their screens when talking to grandparents.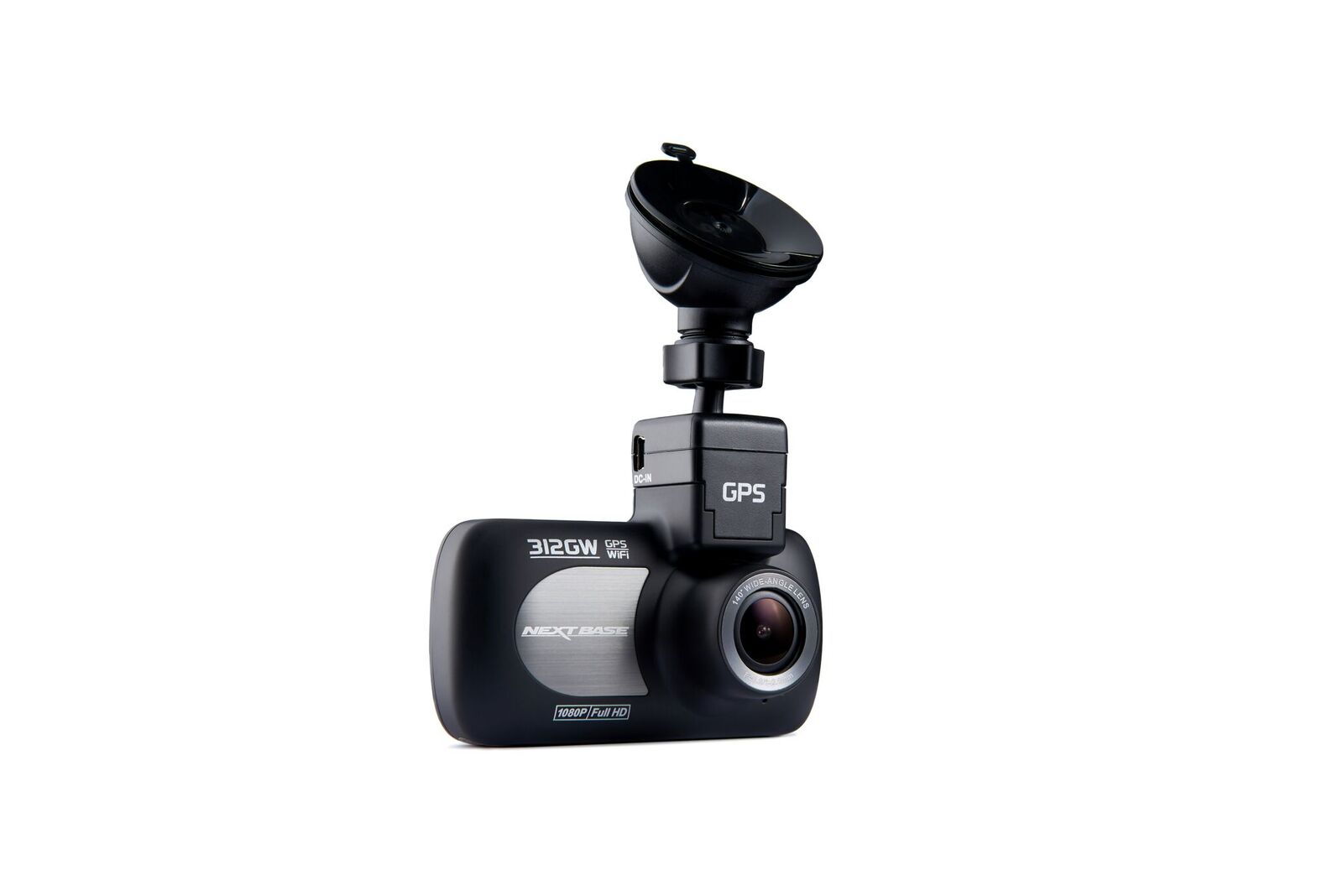 Nextbase Dash Cam
$79-$179; Nextbase.com
Having a Dash Cam gives drivers a major advantage if involved in an incident, as they provide concrete video-based evidence of how events unfold. Nextbase Dash Cams are designed to capture the highest quality footage, day or night, and in the most extreme weather conditions. Nextbase Dash Cams boast some of the industry's top technological features, including Sony EXMOR R Sensor for unbeatable image quality, in-built GPS to record location, and Wi-Fi that allows motorists to instantly upload footage to their insurer, social channels, or other third parties via the Nextbase app.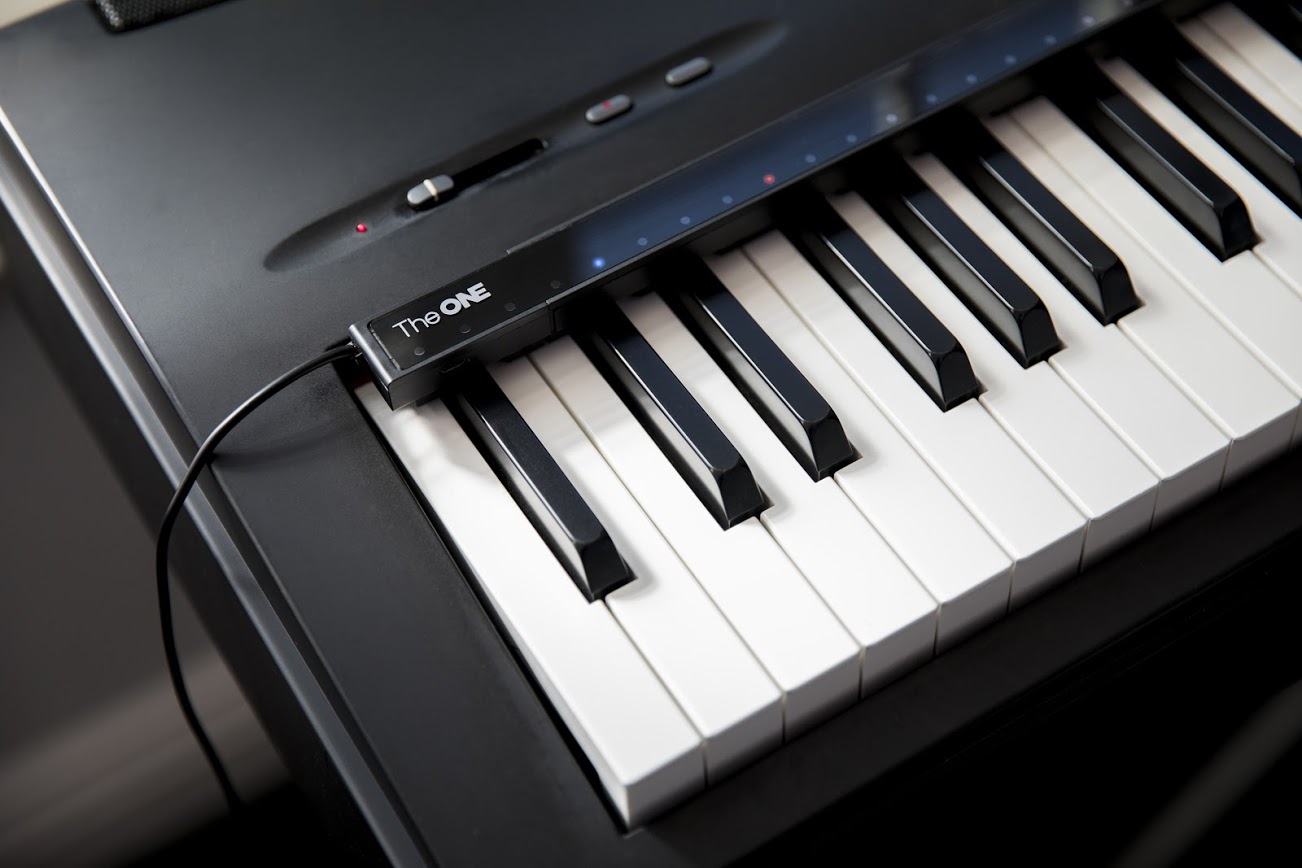 The ONE Piano Hi-Lite
$269.99; SmartPiano.com
Provides an intuitive way for everyone to learn and play piano by transforming any standard 88 keys piano or keyboard into a smart, MIDI compatible one that can help you start playing in just a few minutes. Once placed on top of your piano, connect the strip via Bluetooth to your smart device and select any of the many apps available including our free app The ONE Smart Piano that provides access to jump-start tutorials, gaming mode with arcade style scoring, or their library of more than 3,000 free versions of LED-guided sheet music variations that correspond to the LED lights within the strip.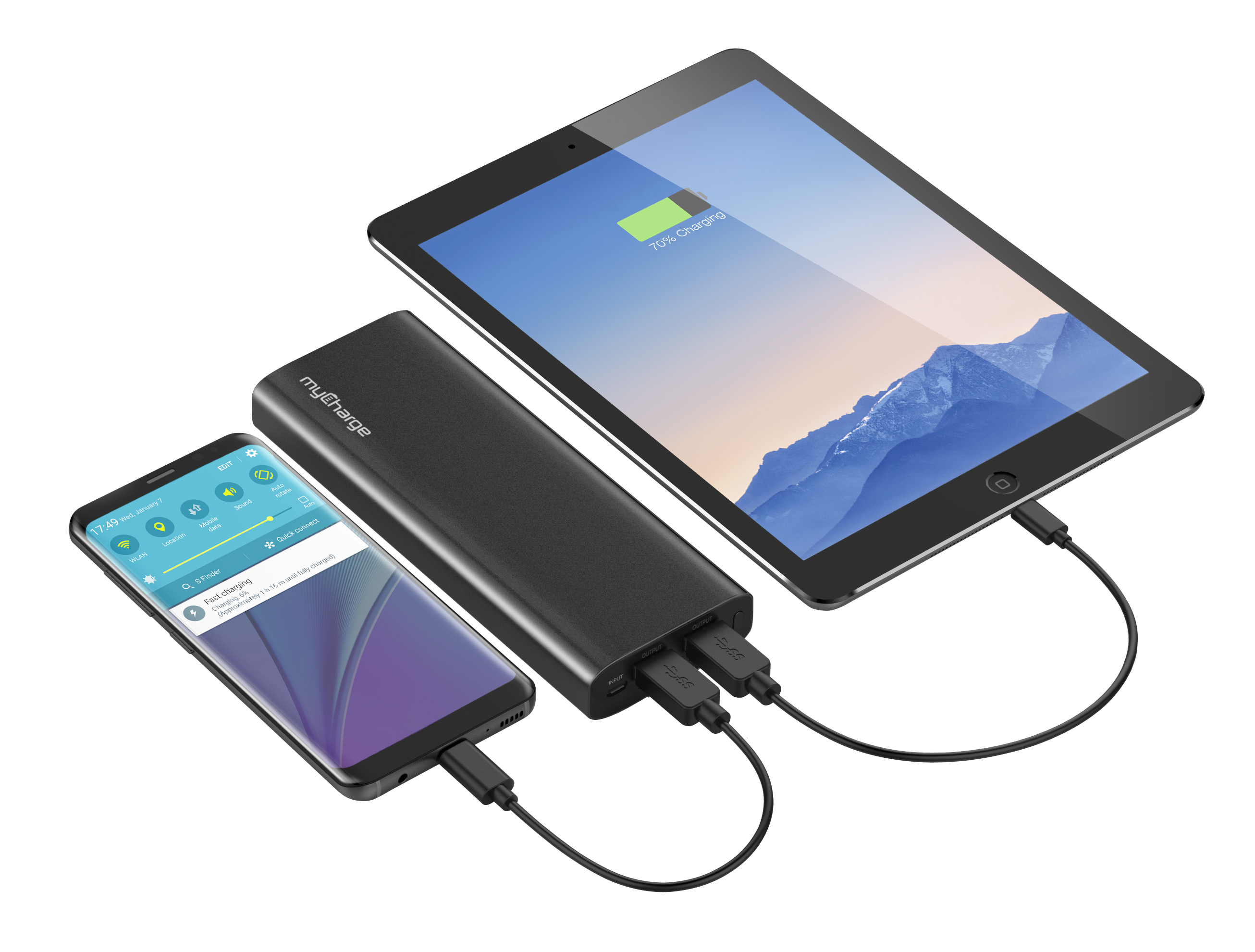 RazorMega 20,000mAh Portable Battery Pack
$69.99; MyCharge.comCharge.com
The RazorMega is a 20,000mAh portable battery pack that provides up to 10x extra battery life and features two universal USB ports to charge multiple devices at once as well as 2.4A outputs to ensure a fast charge.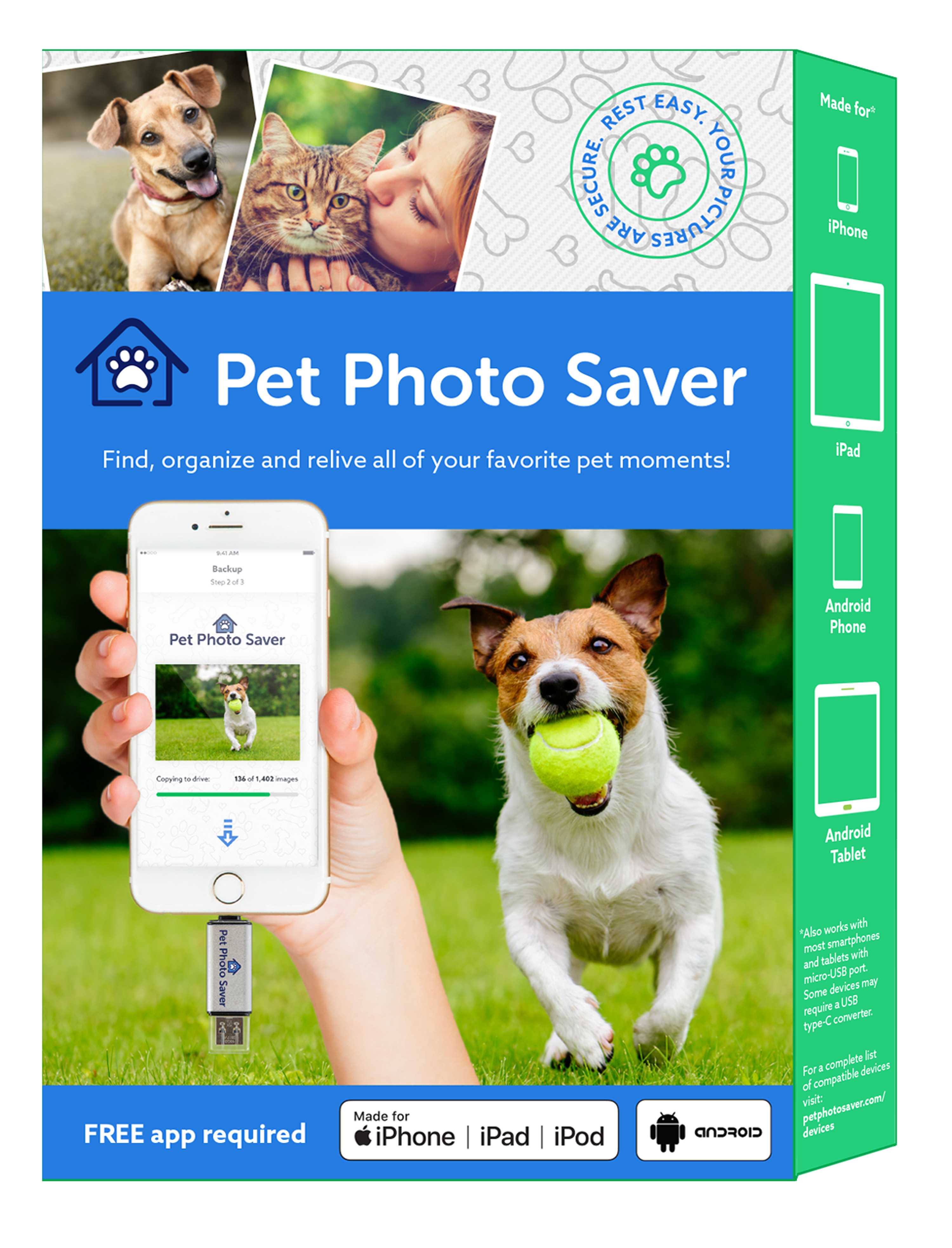 Pet Photo Saver
$89.99; PetPhotoSaver.com
Wouldn't it be great if you could find pictures of your pet, on the spot, without having to scroll through all the photos on your smartphone's camera roll? Pet Photo Saver will find and backup all your pet photos. Plug device directly into your phone or tablet for a simple, easy download of your precious pet pictures right to a portable drive. Once your pictures are downloaded, create custom gifts and prints. 40% off SDFM code through Dec. 31: SDFM40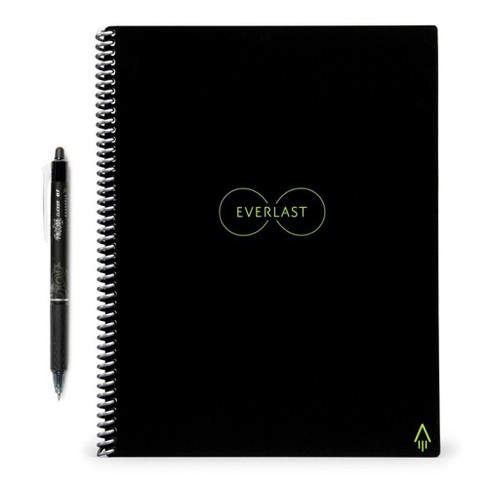 The Everlast Notebook by Rocketbook
$34; GetRocketbook.com
The Everlast notebook by Rocketbook provides a classic pen and paper experience that is built for the digital age. With Optical Character Recognition (OCR) features, the Rocketbook allows you to transcribe and search handwritten notes right in the Rocketbook App. Use the Rocketbook app to scan your notes into editable documents and automatically save them to your favorite cloud services including Dropbox, Google Drive, and Evernote, to name a few. Rocketbook allows everyone on your list to stay organized and efficient without wasting paper.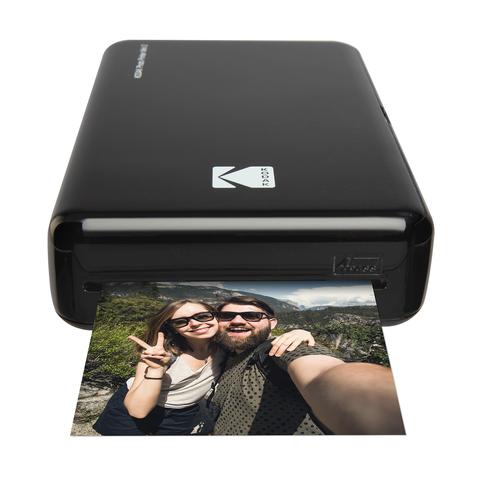 KODAK Mini 2 Instant Photo Printer
$99.99; KodakPhotoPlus.com
Prints vibrant images with a special printing technology that layers each color onto high-strength photo paper, resulting in gorgeous, long-lasting photos anyone can take home to commemorate all the special moments in one's life. Works with the free KODAK Mini Shot App, which features a variety of filters, cropping options, stickers, card templates and more for further editing and enhancing photos. For smudge-proof, hassle-free fun, color or classic black and white 2.1x3.4" photos are printed in less than a minute and dry instantaneously.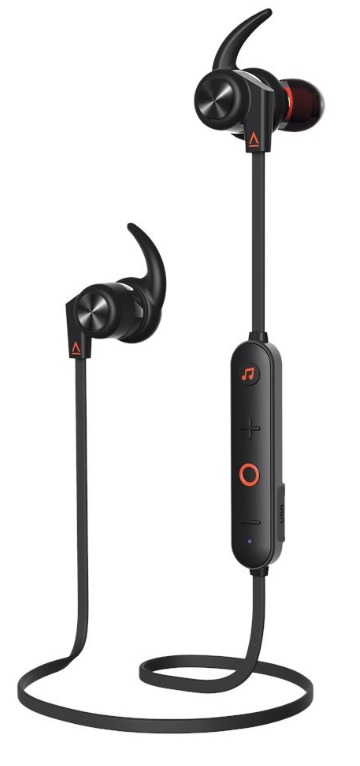 Creative Outlier One Plus
$49.99; us.Creative.com
Comes with enhanced Bluetooth 4.2 connectivity and a 4GB built-in MP3 player1 that allows you to play music directly — without cellular connection or your phone. Easily drag and drop your music files using the included data cable from your PC/Mac to the headphones. The 4GB built-in music player supports high-quality FLAC and WAV, as well as MP3 and WAV formats. Certified IPX4 sweat-proof for the toughest workouts with a long-lasting battery life of up to 10 hours2.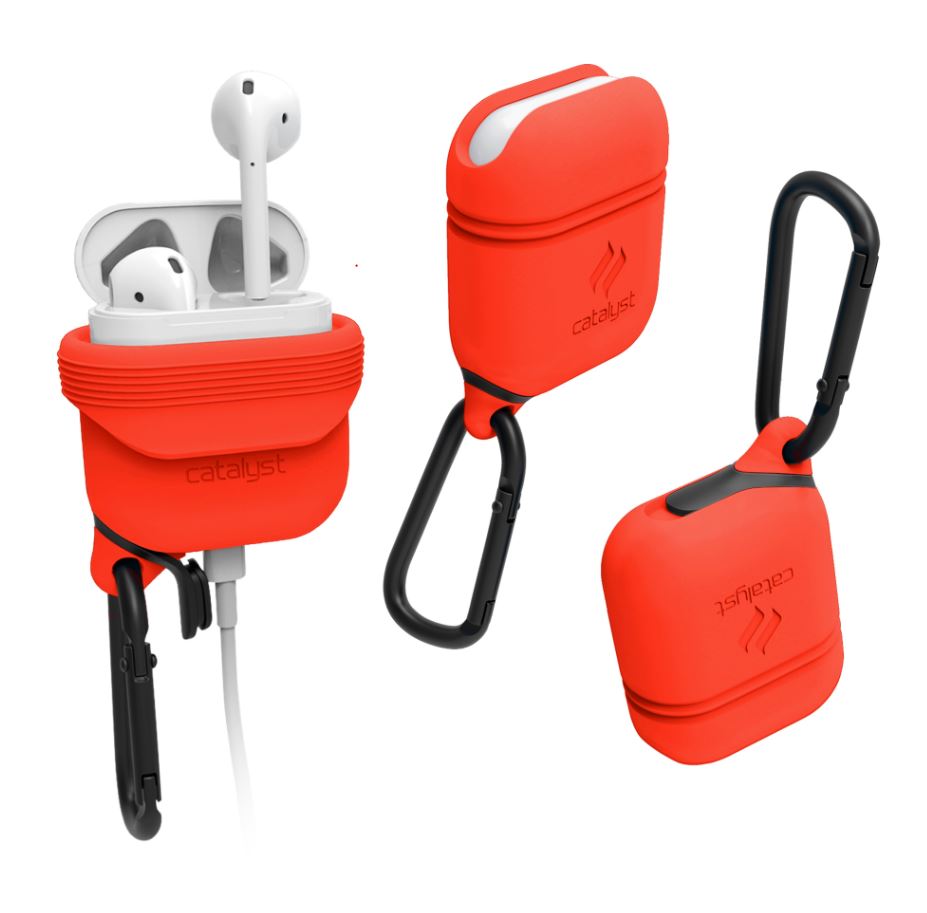 Catalyst Waterproof AirPods Case
$24.99; VerizonWireless.com
This protective case is a stylish, essential everyday accessory. Made of a soft premium silicone, the case is IP67 waterproof to 3.3ft and drop proof to 4ft. This design is slim and minimalistic and allows users to have convenient access to the Lightning charge port. The included carabiner allows the case to be easily attached to a belt loop, bag or backpack and the waterproof case is easily accessible.
SilkSound Wireless Headphones
$59.99; MyPaww.com
Listen to your favorite music in ultimate style. Beautifully designed to be lightweight and compact, with Bluetooth wireless connectivity, hands-free calling, and over 8-hours of playtime, the Paww SilkSound headphones are the ultimate fashion accessory for anyone who doesn't want to compromise on sound or style. Available in four colors and come with a handy carrying case.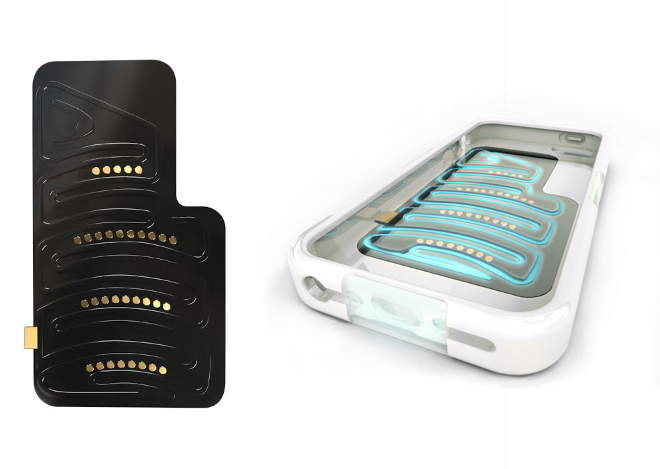 Sting Ray Shields
$49.95; StingRayShields.com
StingRay Shields decreases cell phone radiation exposure. The easy peel-and-stick device attaches directly to any mobile case.
Updated: December 2018