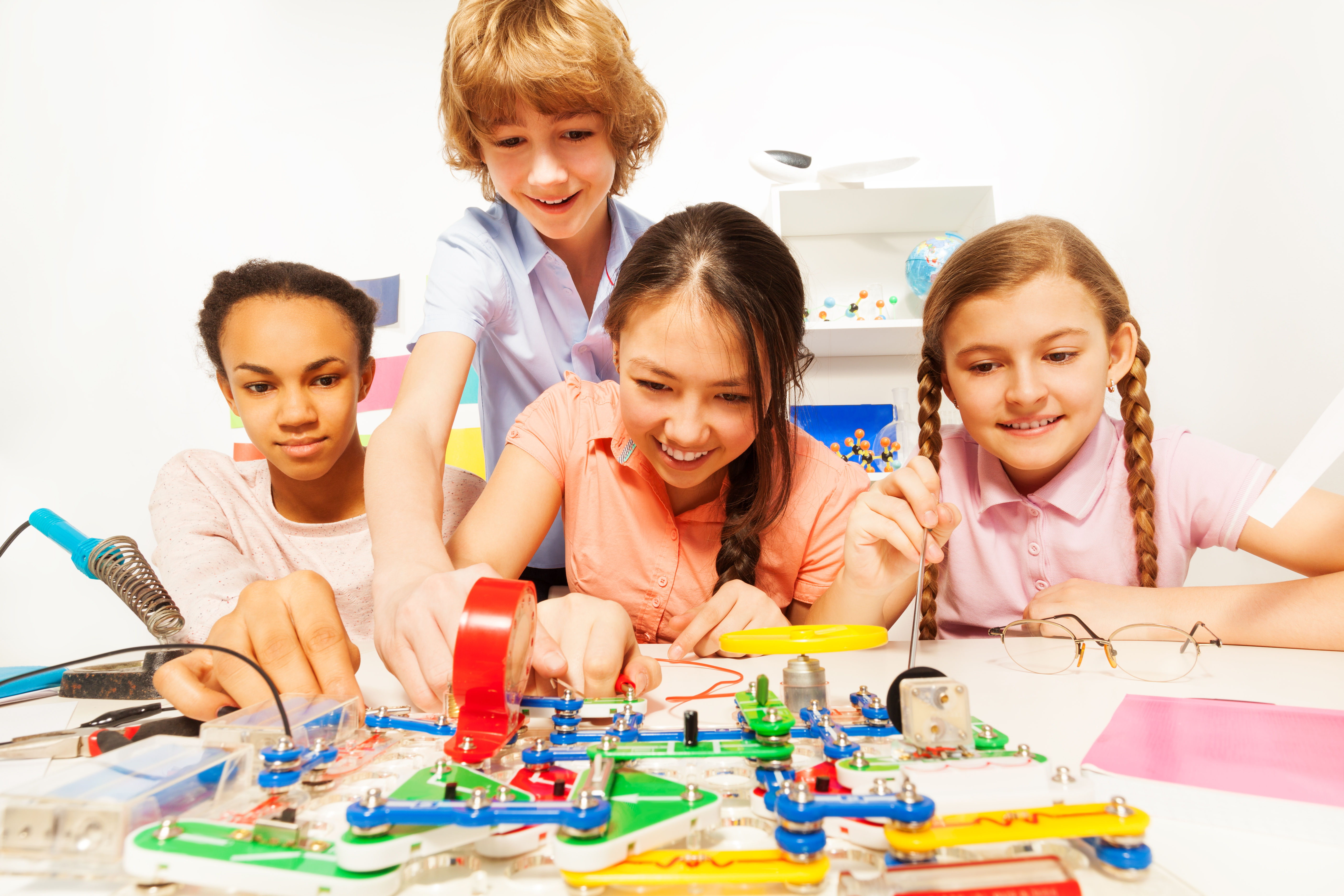 STEM Games and Toys! Check out these great products that support STEM learning.

SMATH
$18.99; 2+
PressmanToy.com
Players use the tiles in their racks and the ones already on the board to build their own crossword-style equations. Gameplay can be customized from number novice to math magicians so everyone can play.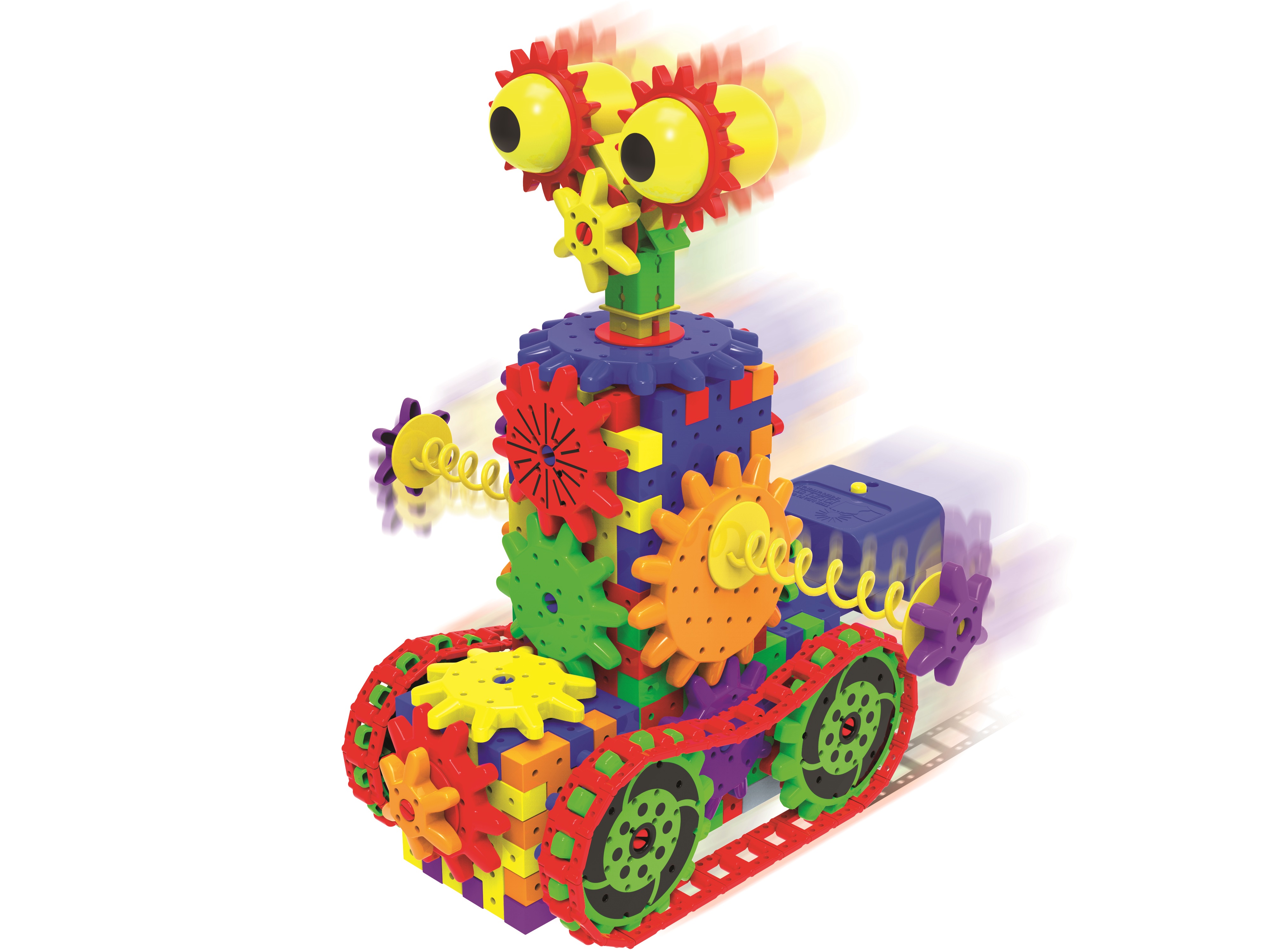 Techno Gears Dizzy Droid
$21.99; 6+
Tlji.com
With its 80+ colorful construction pieces, power motor and more, this kit includes everything your child needs to build his own droid with motorized gears. The mechanics of the droid include gears and will introduce a child to the science of gear ratio.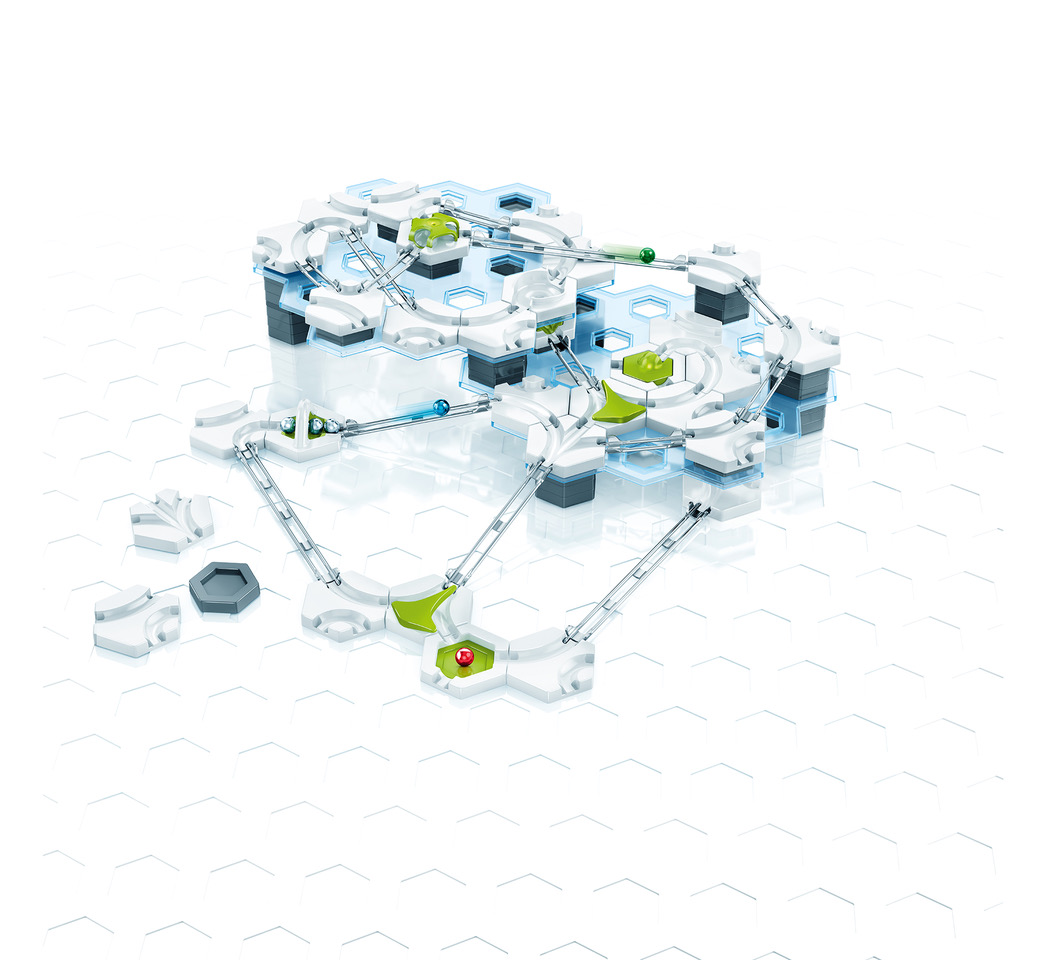 GraviTrax Starter Set
$59.99; 8+
Ravensburger.com
This interactive track system provides endless activities and challenges for any STEM enthusiast. Design and build marble race-tracks on your own, or by following the GraviTrax design guides. Experiment with gravity, magnetism, and kinetics to launch your marbles to the finish line. Bring the race to the next level with expansion packs and action accessories for more features and speed. Enjoy the GraviTrax app as well. You can have fun on your own creating builds that you can watch come to life in digital form, or build and test your own track ideas before you create them in real life with the app's detailed building instruction feature.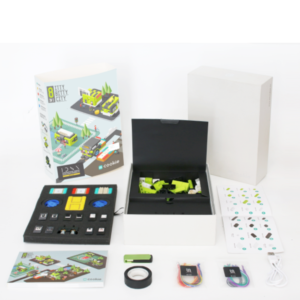 Itty Bitty City
$129; 8+
Microduinoinc.com
The Itty Bitty City is an 8-in-1 complete project kit which features Microduino's mCookie Series modules. The kit doesn't require any messy wiring or risky soldering. Each of the eight projects introduces new concepts and ideas related to programming and electronics. The code for each project is freely available for modification. With its LEGO compatible pieces you can bring your LEGO projects to life. Forming your own project ideas then building and coding them couldn't be easier. Itty Bitty City is the perfect STEM education tool.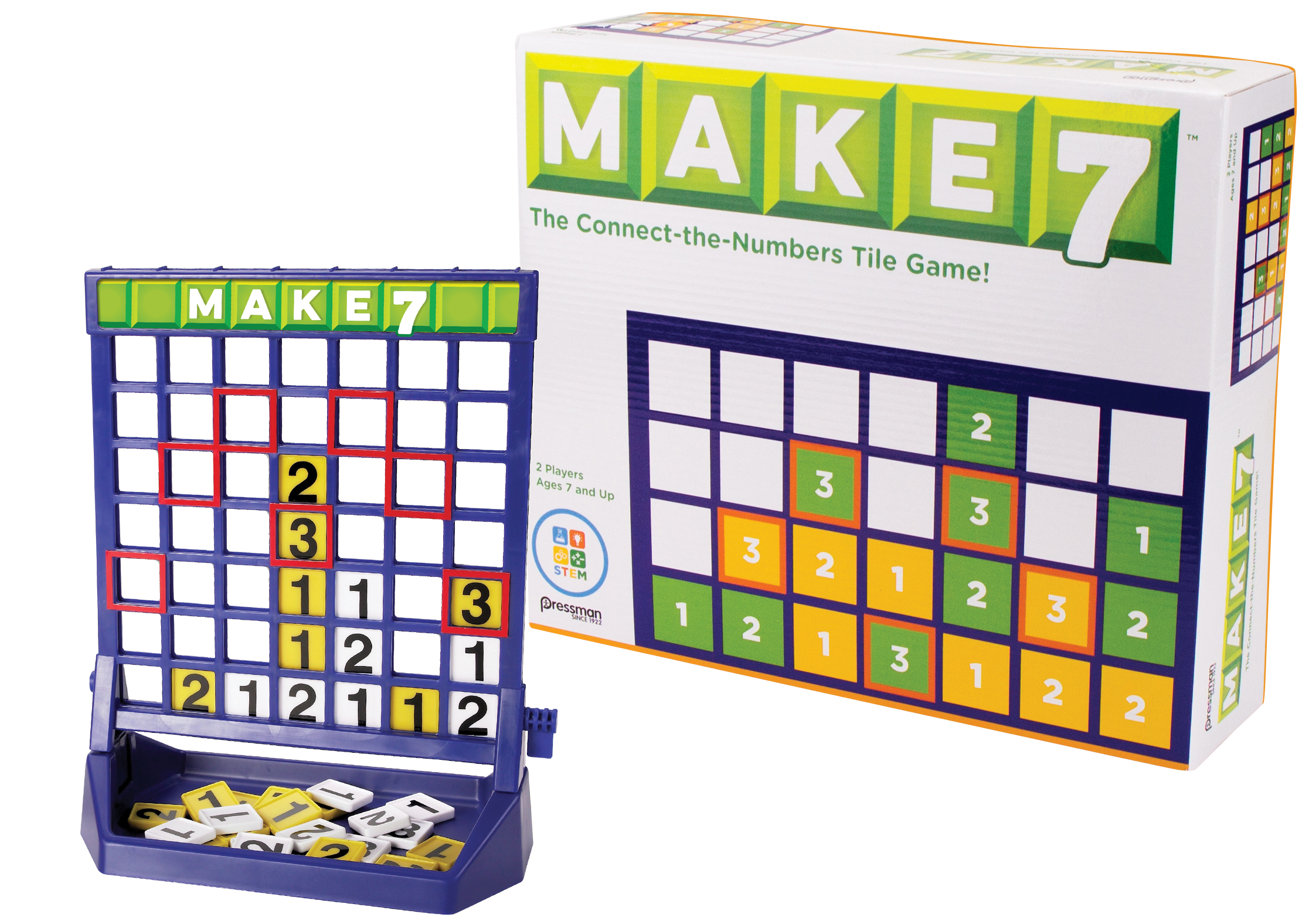 Make 7
$18.99; 6+
PressmanToy.com
Players take turns dropping one of their tiles down any slot on the console. Players only have to remember one rule: a 3 can only be placed so it lands in a red square, 1s and 2s can go anywhere. The first player to get their color tiles to Make 7 in any direction wins.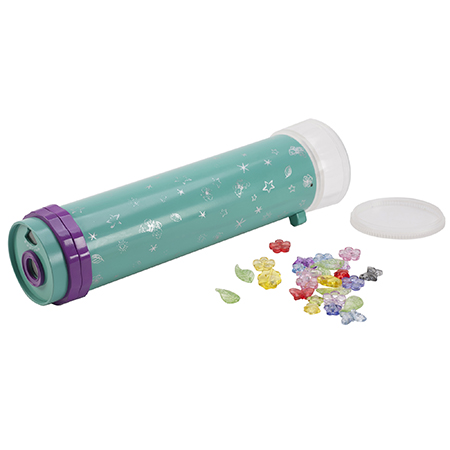 Nancy B's Science Club Reflections Kaleidoscope
$24.99; 8+
Amazon.com
Adjust the mirrors to change the patterns you see, add your own objects to the watertight chamber to create new patterns, or remove the chamber to view the world with a brilliant, kaleidoscope effect. Introduces key concepts from physics and geometry including light, reflection, angle measurements, and patterns. Encourages scientific curiosity, exploration, and discovery.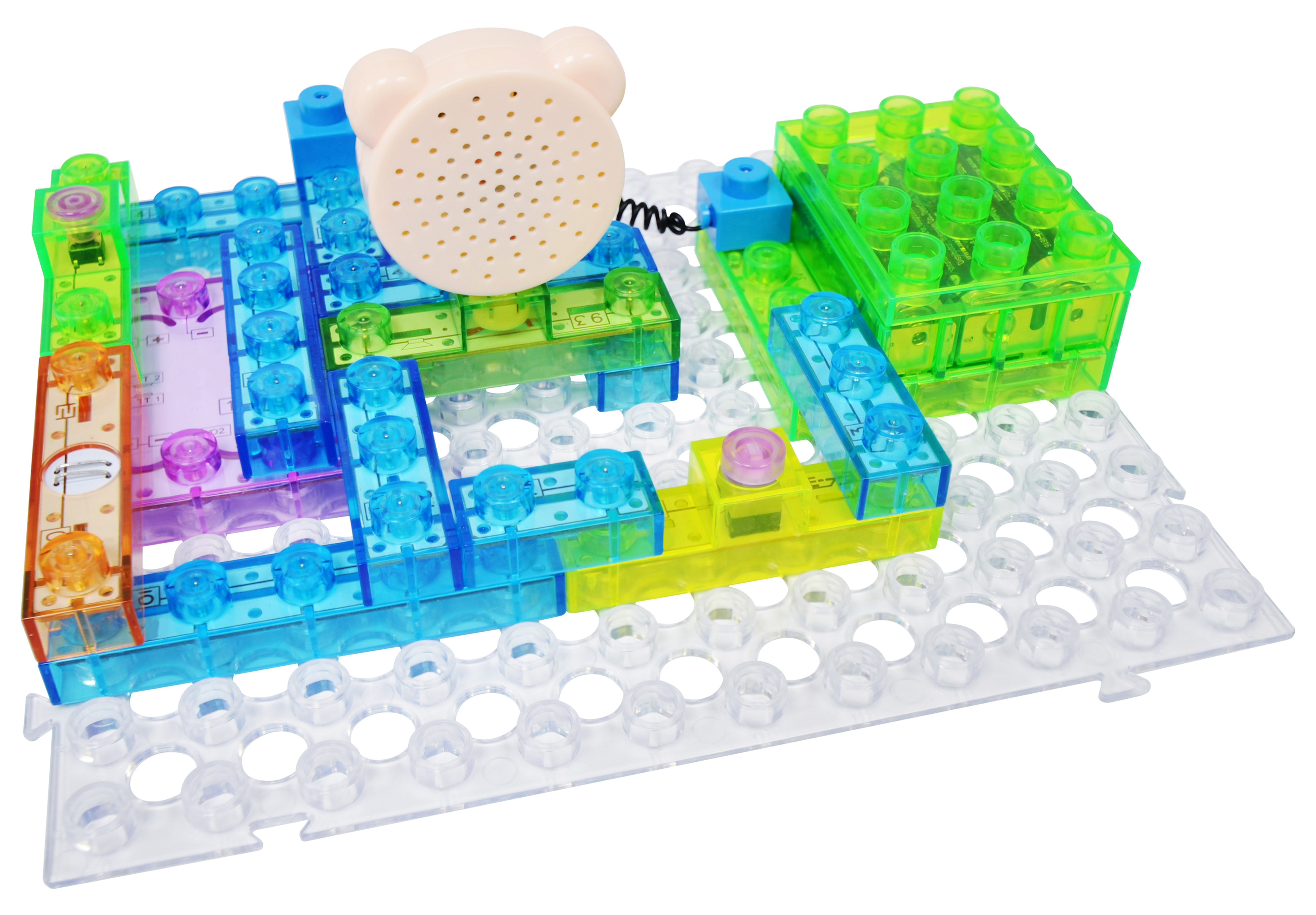 E-Blox Circuit Builder 115
$32.99; 8+
MyEBlox.com
Parents provide 3 "AA" batteries and this kit supplies the rest to create 115 different projects. A total of 37 parts allows builders to play songs and sounds while lights flash and a fan spins. Included is a set of plated parts to adapt your project with E-Blox pARTS line.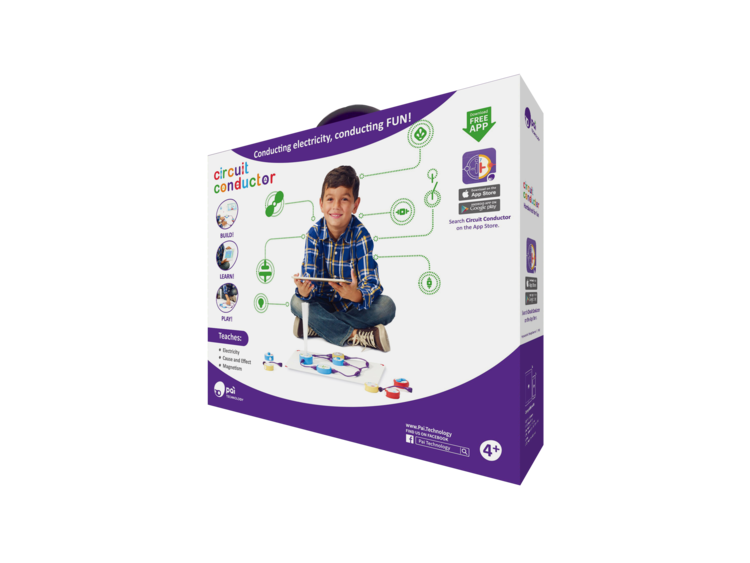 Circuit Conductor
$69.99; 4+
Pai.Technology
Teaches children about electricity, currents, and magnets through fun, imaginative play. Use 12 different electrical function blocks and specially insulated wires to build fun circuits and learn about electricity through our free app. Scan circuits to view electrical flows in real-time, follow tutorials, and play in-game puzzles to enhance problem-solving and critical thinking.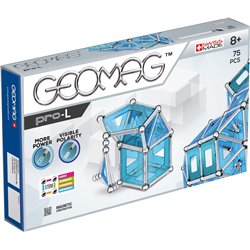 Pro-L
Starting at $67; 8+
GeomagWorld.com
Designed for those who love challenges. Thanks to the greater strength of its magnets, Pro-L allows you to create ever more complex models and structures, giving greater scope to your imagination. A fanastic way to engage the minds of older kids and pre-teens.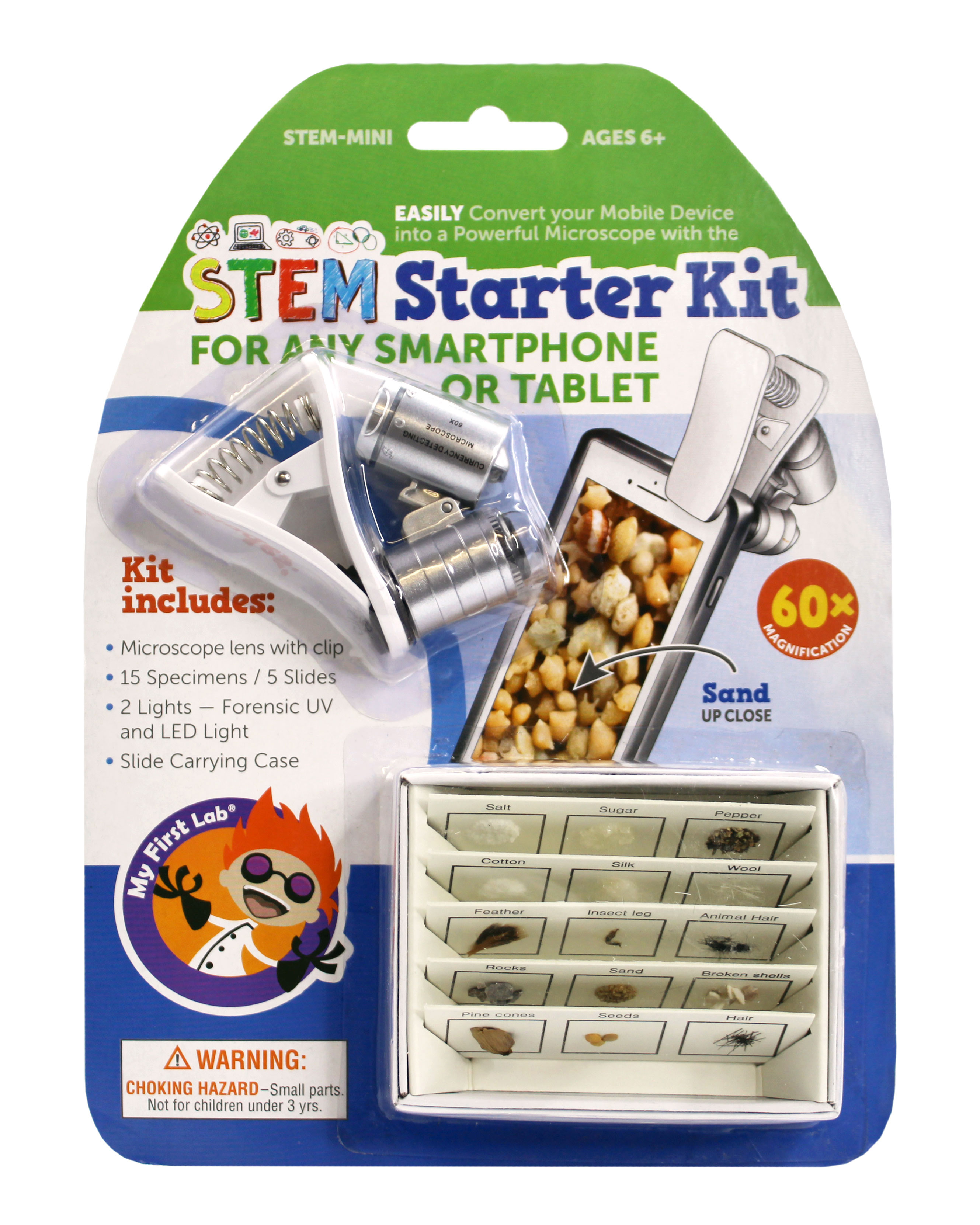 STEM Starter Kit
$19.99; 6+
Amazon.com
Simply clip on to any Smartphone or Tablet. Kids choose their light, clip the microscope over the mobile device's camera lens and then position the lens over an object. Kit includes My First Lab's sought-after cell phone microscope, the Smartphone Inspector. Also includes 15 different 3D specimens on prepared slides, 2 light settings and even the batteries. It's truly amazing with 60x magnification power.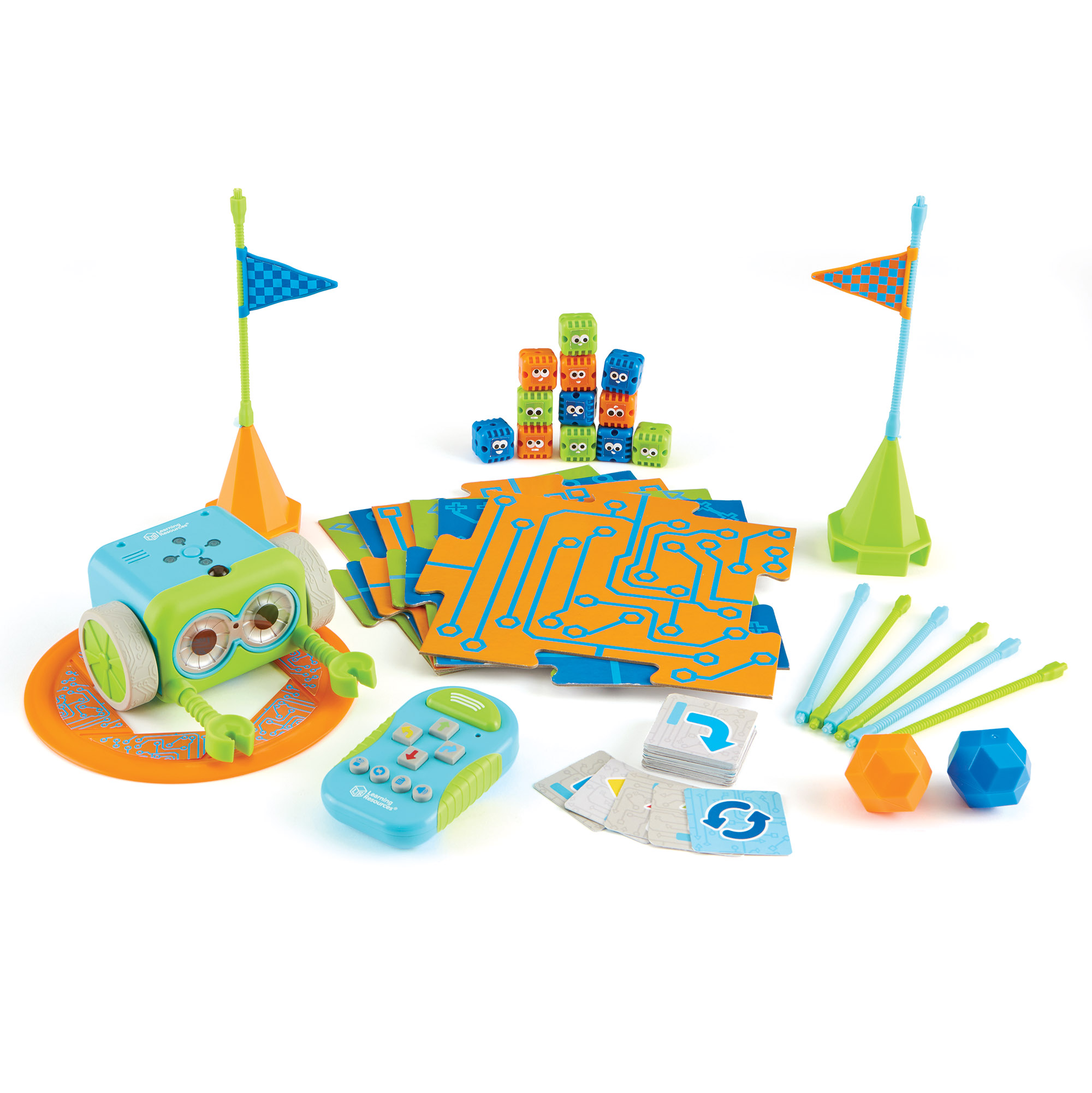 Botley the Coding Robot
$79.99; 5+
LearningResources.com
Botley is one of the few coding activities not tied to a screen. Botley is the next generation of coding robot, ready to use right out of the box, introducing children as young as five to the world of coding in a fun and straightforward way. Advanced features will grow with kids offering challenges for many years to come.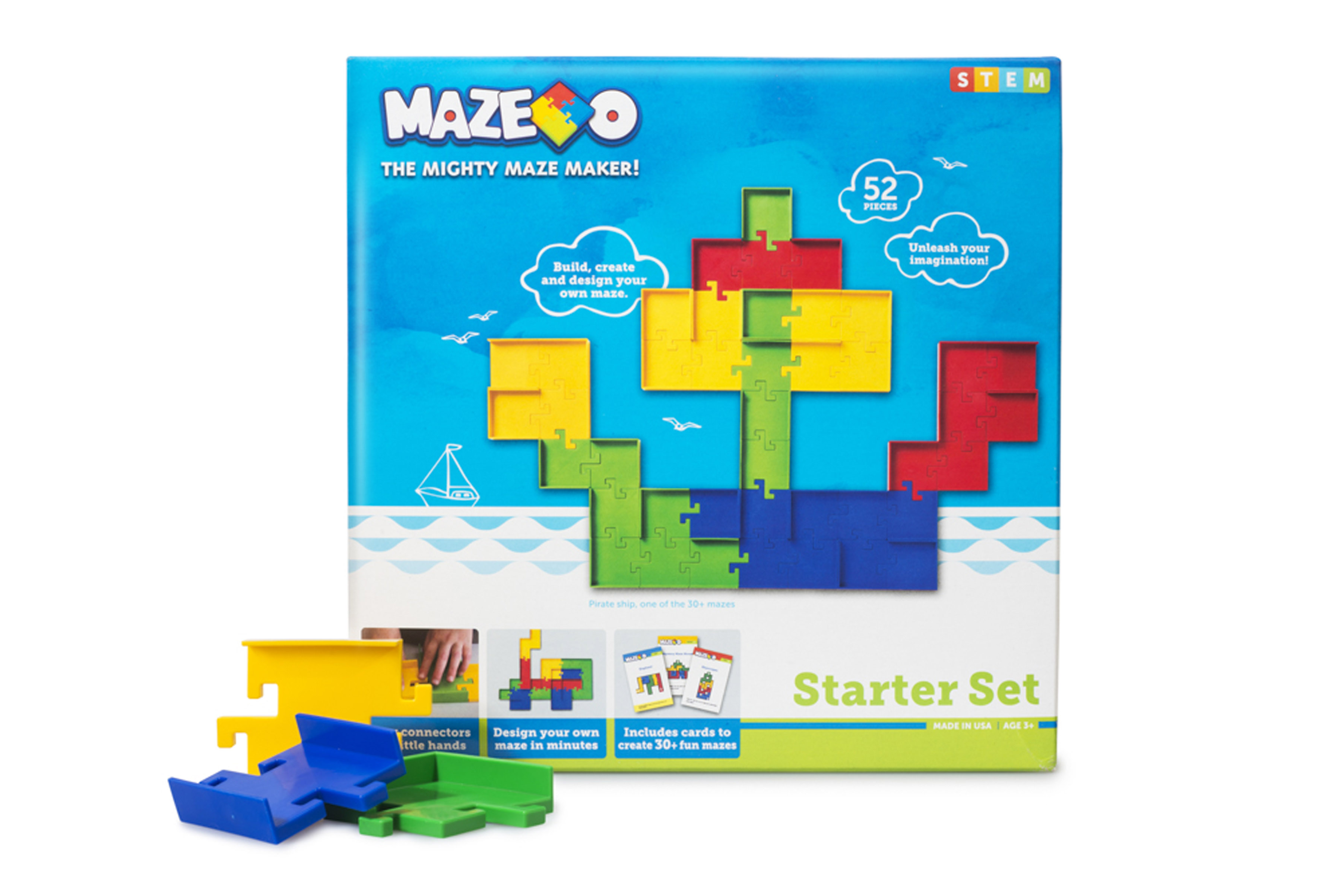 Maze-O Starter Set
$29.99; 3+
Maze-o.com
Lose yourself in hours of maze-building fun. The primary-colored tiles become ramps, turns, and branches as little fingers combine up to 52 pieces however they imagine. It's an endless labyrinth of possibilities. Follow the activity cards, or strike out on your own. Then have action figures find their way out, or send a car on a dizzying drive. The whole family will be a-mazed.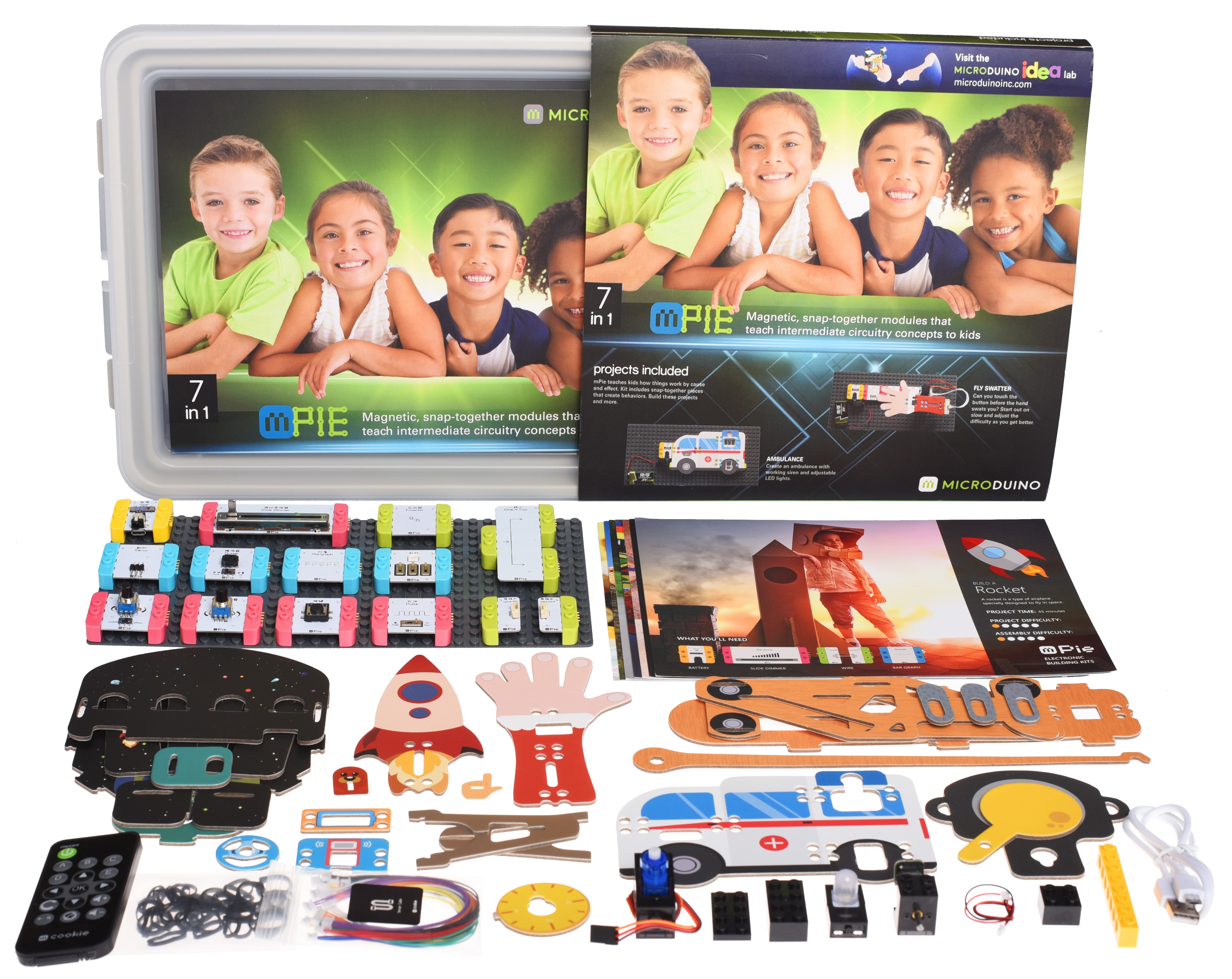 mPie
$99; 7+
Microduinoinc.com
mPie moves from the basics of circuitry and hardware components to initial concepts of coding. By using these components, children discover 'hardware coding," which helps visualize the logical order of things in a physical way. The mPie lessons link concepts between physical and virtual. The projects in mPie increase in their complexity to form the basis that the sequence of things is vital and, when not successfully ordered, is the start of problem identification and solving.
Geomag Mechanics
Starting at $27; 5+
GeomagWorld.com
Apart from the classic magnetic rods and steel spheres, Geomag Mechanics has mechanical elements within the constructions, widening the play possibilities: some of the parts rotate, triggering a chain reaction generated by the magnets attracting and repelling.
Updated: July 2018