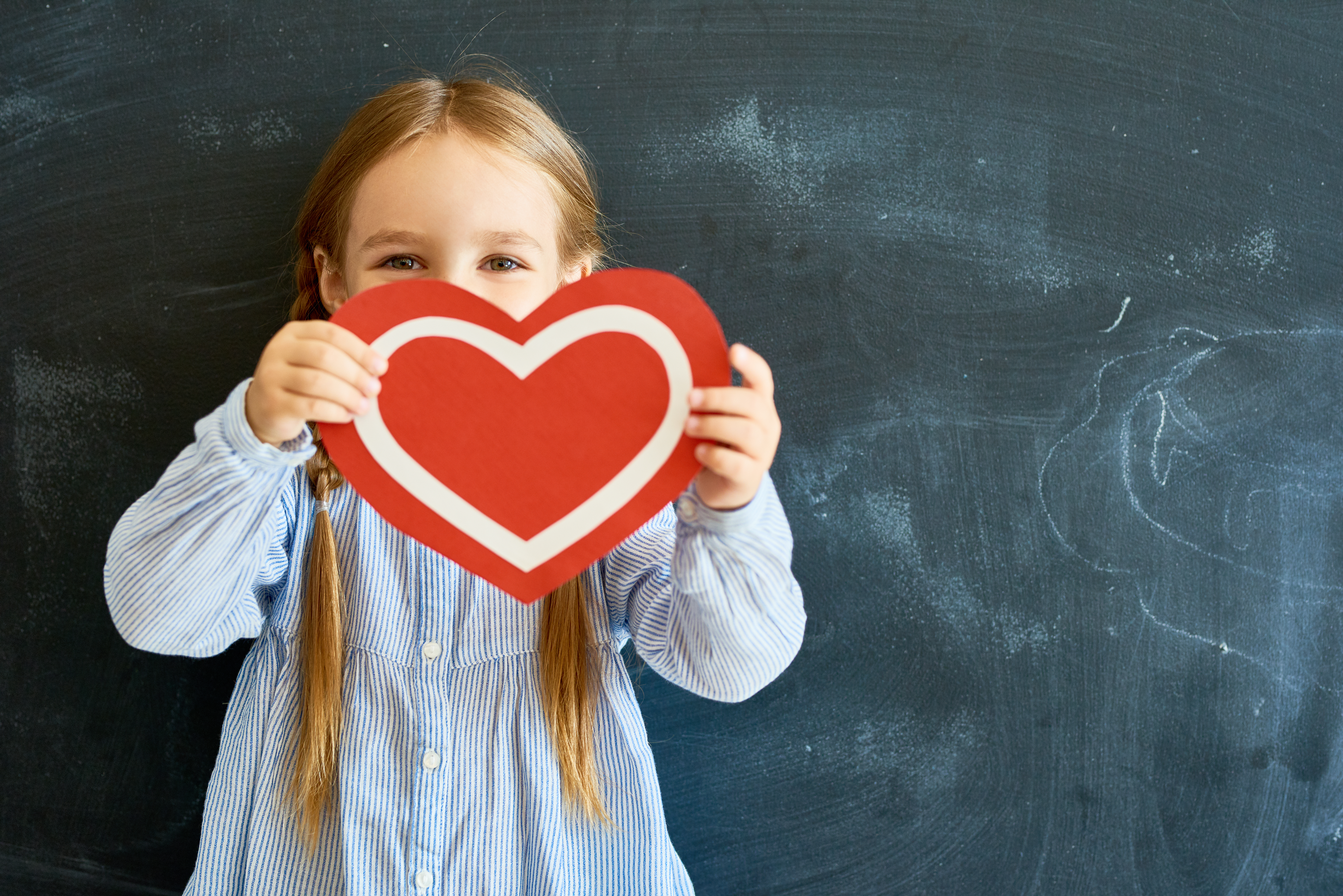 Valentine's Day Gift Ideas. Fun gift ideas to share the love this Valentine's Day!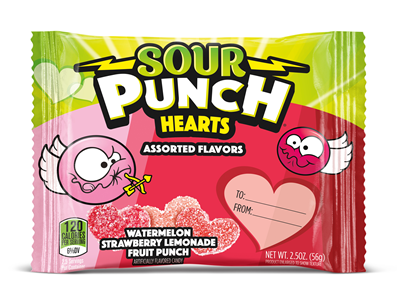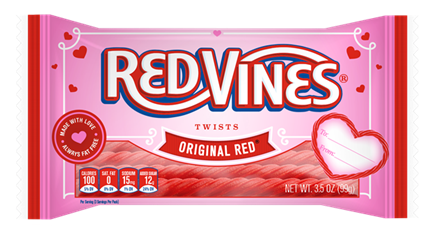 Sour Punch and Red Vines
Prices Vary; SourPunch.com; RedVines.com
Sour Punch and Red Vines have some all-new candy for Valentine's Day. They're super cute and come in a variety of sizes. These exclusive new flavors (Strawberry Lemonade and Fruit Punch) are only available in this assortment.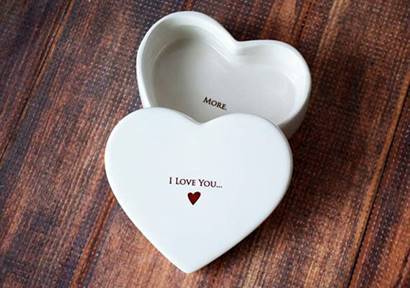 I Love You More Box
$37.99; Etsy.com
This lovely keepsake box is a perfect gift for a friend or family member and can be enjoyed all year around. It's made of earthenware clay and has 'I love you..' printed on the outside. The inside reads: 'more.' The gift set comes with a sweet little heart necklace to make it even more special.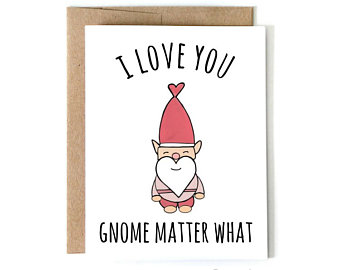 I Love You Gnome Matter What
$5; ACouplePuns.com
Gnome matter who this is for, they will love you all that much more. A card for every imaginable occasion, ACouplePuns delivers sweet messages accompanied by disarmingly darling drawings on superb card stock that is scored, folded and packaged by hand.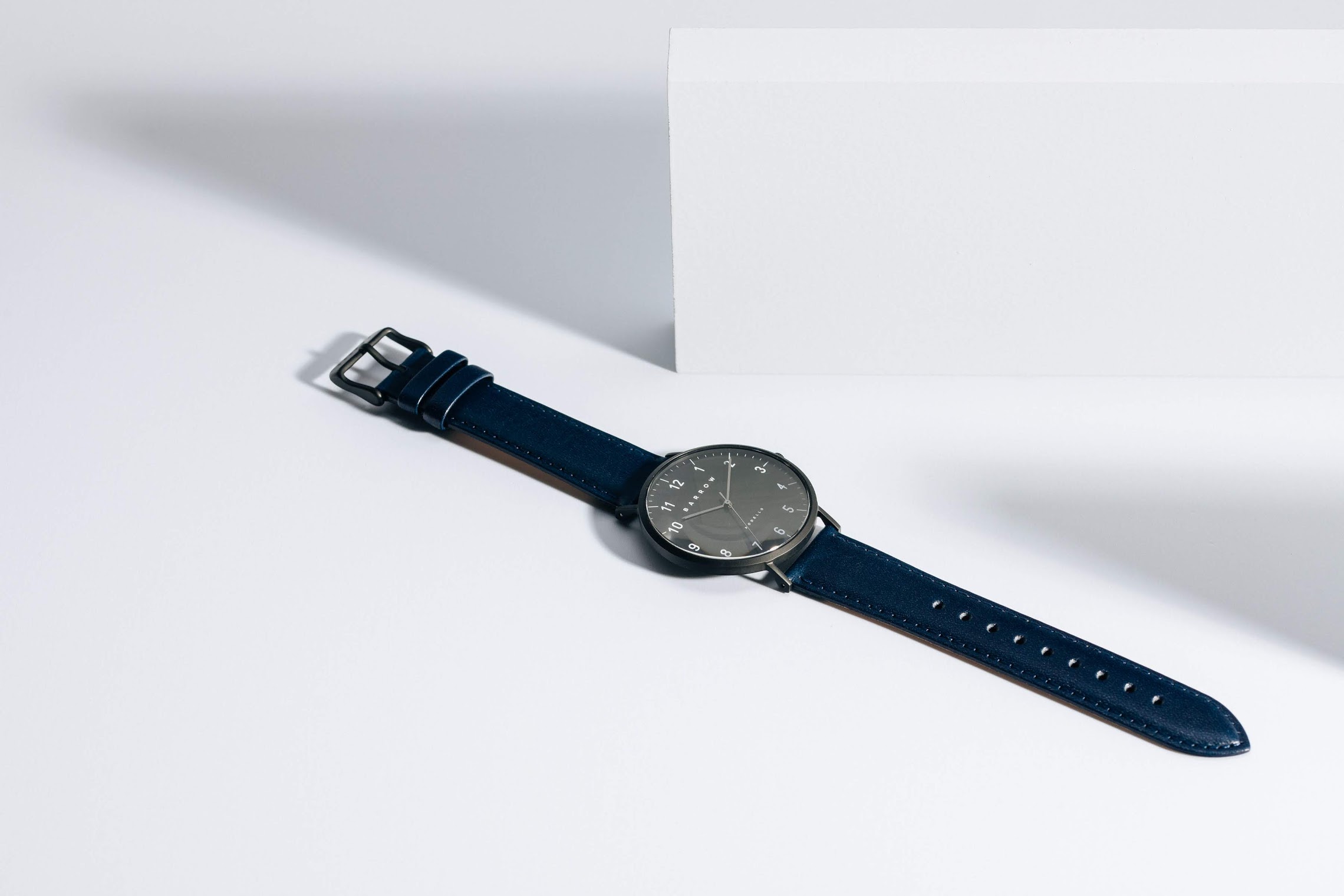 Barrow Modello Coal Watch
$143; http://shopbarrow.co
The Barrow Modello Coal is for the daring. Masculine in style, classic in simplicity. The dark dial, contrast against white Arabic numerals catches the eye, bouncing light off its curved domed face. Classic, ethical and made to last, a Barrow watch is for a lifetime, not a season. Swiss movement, sapphire crystal glass, a solid steel case, handcrafted vegetable tanned leather straps from a leather tannery based in Tuscany, and all comfortably priced.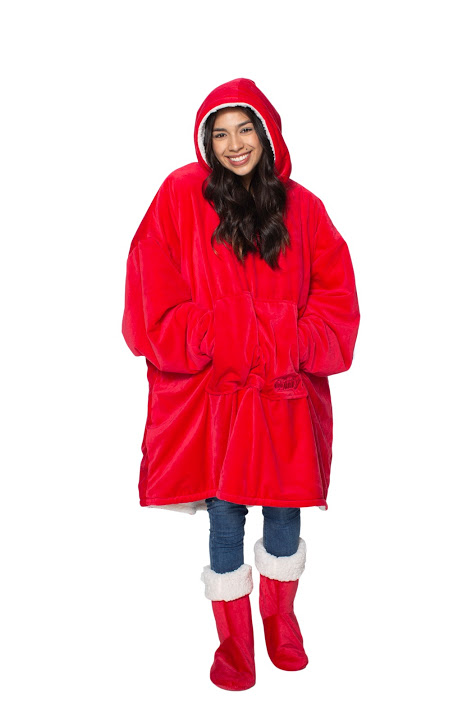 The Original Comfy Blanket Sweatshirt and Comfy Feet Slippers
$19.99-$39.99; TheComfy.com
The Comfy Feet Slippers provide warmth and style that extends from head to toe. Made from thick fleece and velour, it feels like walking on clouds. Chase the kids, run after the dog, or dash madly across the house without slipping. The Original Comfy Blanket Sweatshirt is super soft and reversible with luxurious velour on one side and soft sherpa fleece on the other. From a 280lb, 6'5" man to a petite 55lb 4'2" kid, it's designed to fit almost anyone. The Comfy can be used anywhere from nighttime concerts and outdoor plays to football games, beach bonfires, and the couch back home. The comfortable hood can double as a pillow. Pull legs all the way up to stay snuggly warm, too.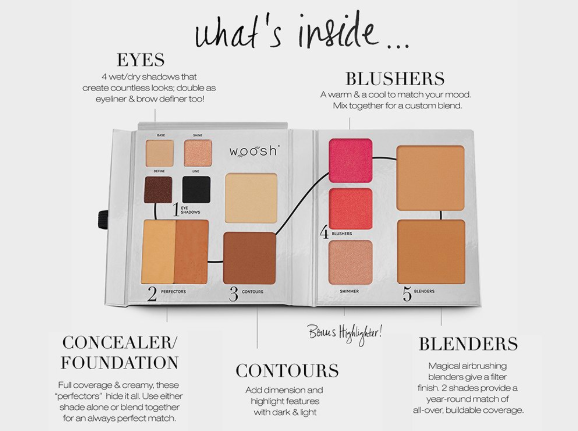 The Fold Out Face Palette with Secret Brush Set
$59; WooshBeauty.com
The Fold Out Face Palette comes with "a built-in mirror," a 4-in-1 nesting brush set, and provides 13 cosmetics in one portable palette. Truly everything you need to apply a full face of makeup. Not sure where to start? This kit comes with simple step-by-step instructions to give you that flawless look fast and no liquid foundation is necessary.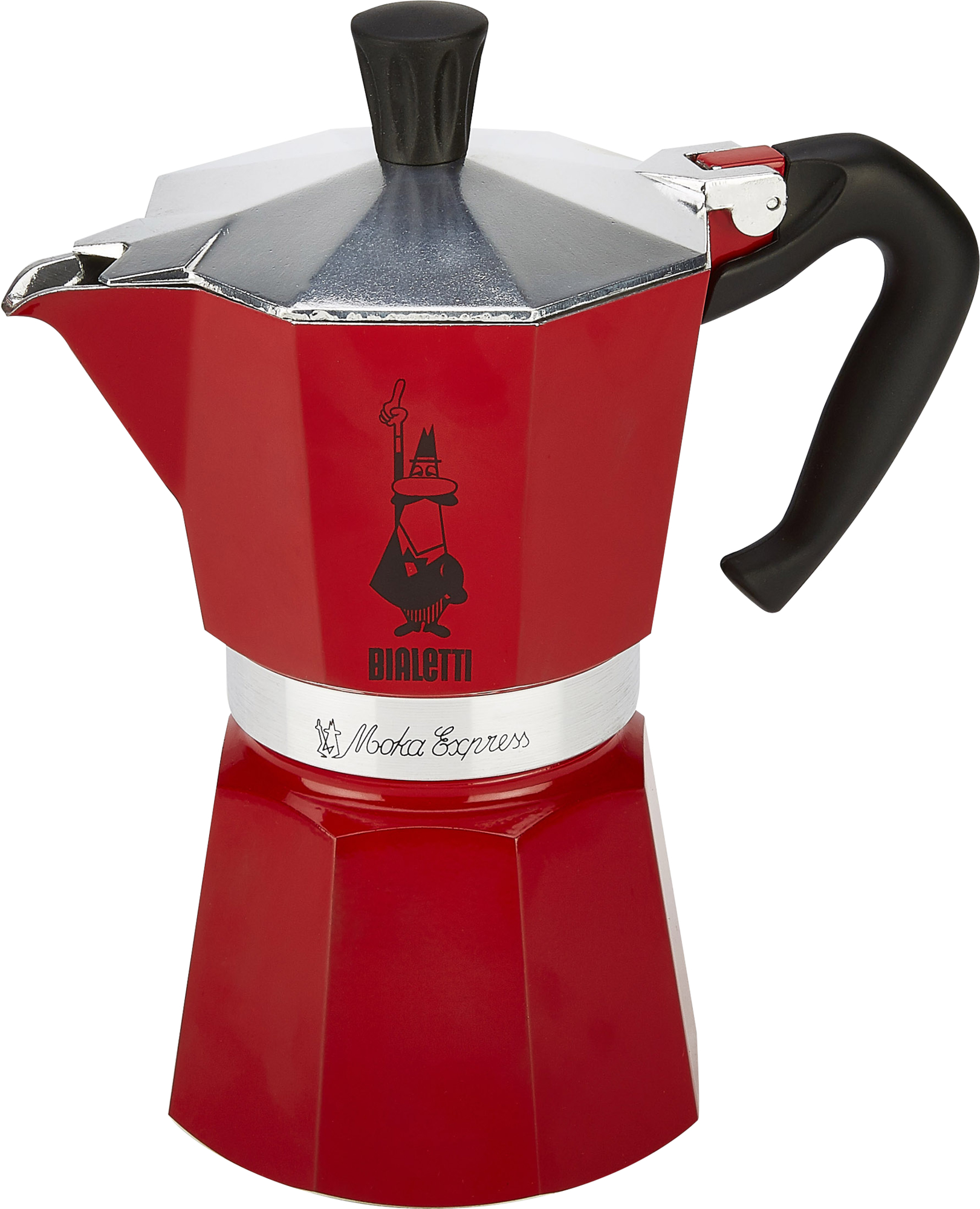 Bialetti's 6-Cup Red Moka
$49.99; Amazon.com
Produces a rich, authentic espresso in just minutes—a perfect gift for a true coffee or espresso aficionado. Features Bialetti's distinctive eight-sided shape that allows it to diffuse heat perfectly to enhance the aroma of your coffee.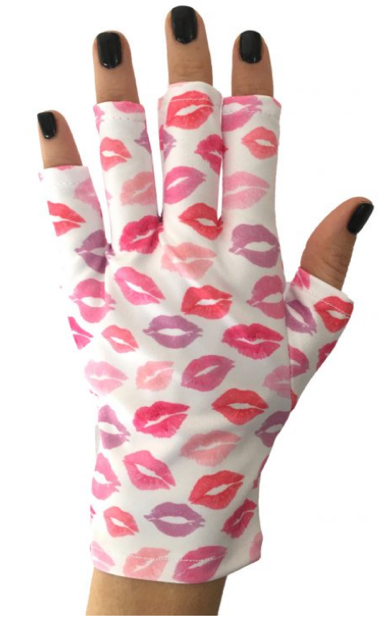 ManiGlovz
$24; ManiGlovz.com
ManiGlovz is made with carefully sourced and powerful UPF 50+ material and offered in a plethora of fabulous, fun prints. Pick a pair to match your mood, outfit or even your polish. Wherever you go, the manicure gloves keep skin safe and in style. Each set comes in a pouch that's purse perfect, so you can keep your gloves on hand when they're not on hands.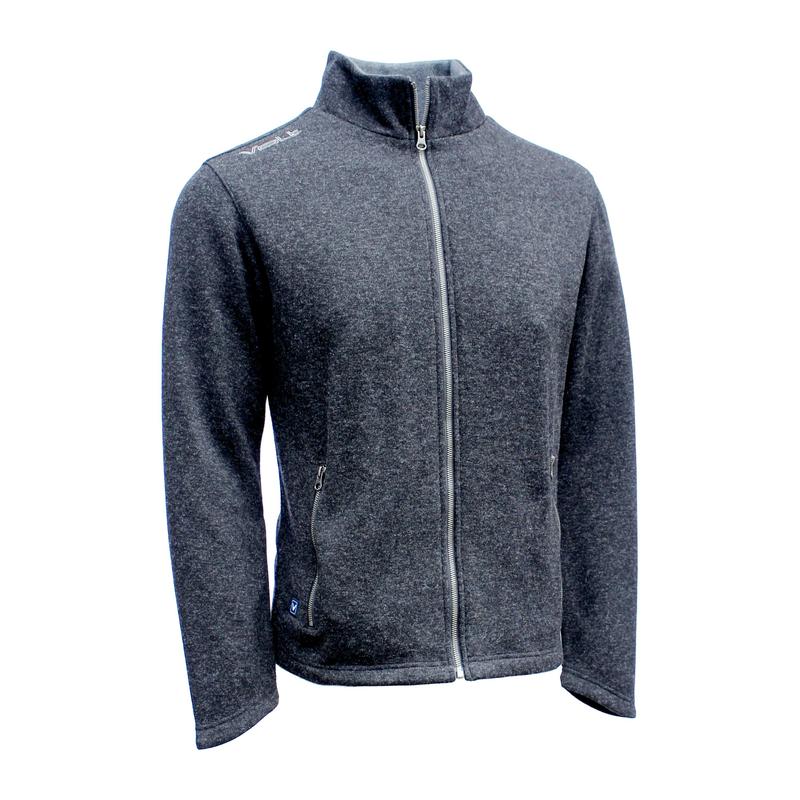 VICTORY 5v Heated Sweater Jacket by Volt
$239.95; VoltHeat.com
In the Victory you will find the Zero Layer Heat System powered by a rechargeable 5V USB battery in 4 zones. Warmth will penetrate to your core through two heating pads in the chest, one heating pad in the back and one in the collar. The inner part of the fabric is laminated which to you means it is windproof and waterproof to help protect you from the wind and rain. External push button controller switch with 3 power level settings.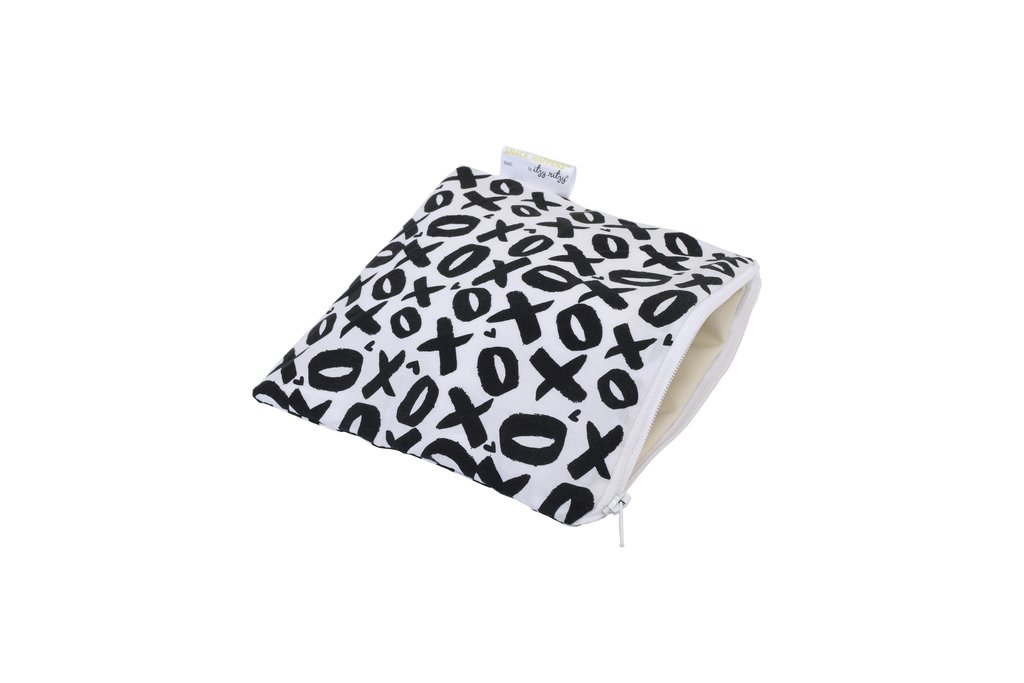 Snack Happens Reusable Snack and Everything Bag
$9.99; ItzyRitzy.com
Stylish, eco-friendly zippered carriers ideal for toting snacks and other small belongings when you leave the house. This reusable, machine washable bag is perfect for fruit, crackers and so much more. Made with a food safe, FDA approved, BPA-free lining, they are also lead free, phthalate free, PVC free and CPSIA certified. Not just for food, the bags are great for stashing electronics, keys, makeup, toiletries and endless other possibilities.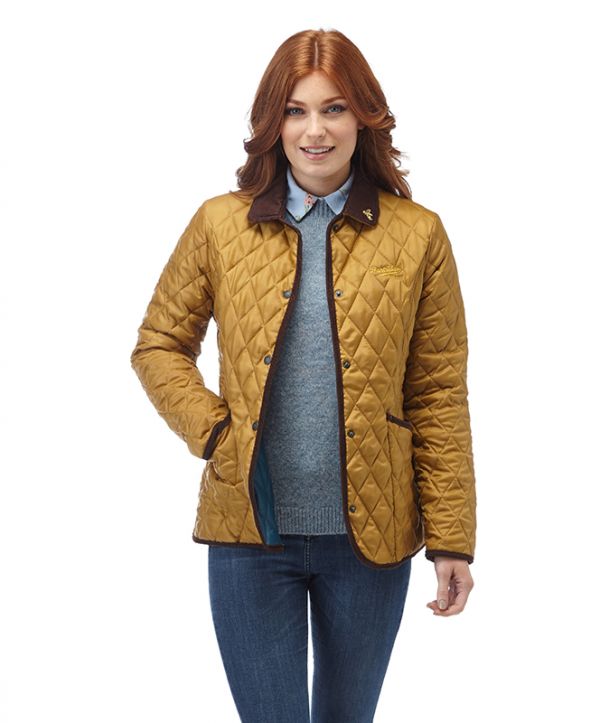 John Partridge Women's Moorlands Classic Jacket
$160; JohnPartridge.us
An elegant quilted jacket for women. Tailored to a beautifully slim fitting style, this year-round padded jacket looks great in the field or the city. The soft polyester outer fabric is quilted with special wadding to improve thermal performance. The contrast or matching lining is matched with the corduroy collar and trim match perfectly to create a stylish jacket. The Moorland has brass studs that feature a dual spring, adding a special touch to the jacket.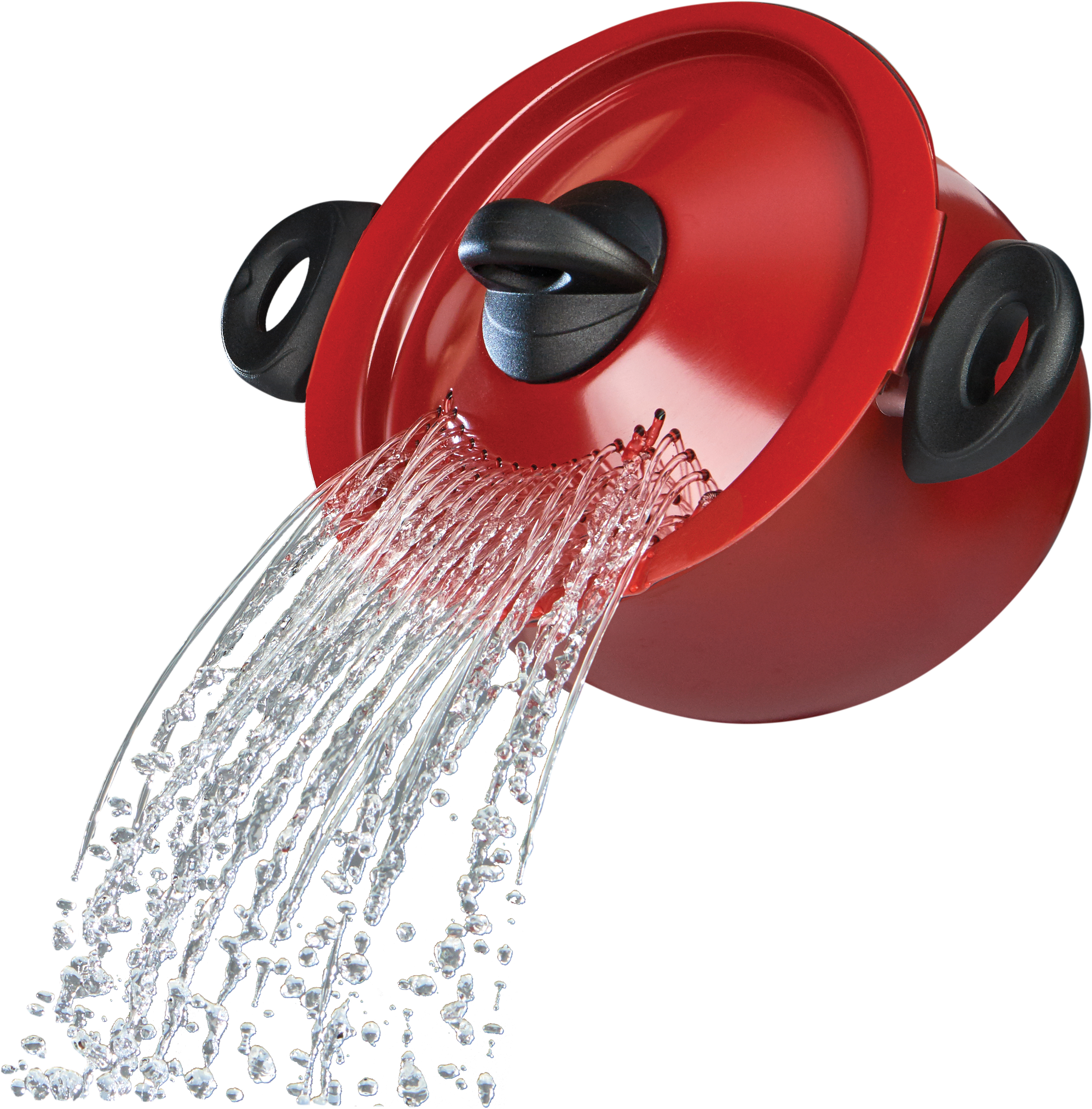 The Bialetti 5-Quart Pasta Pot
$34.99; Bialetti.com
Features cook and strain convenience and is available in the Red Pepper color. Features an oval-shaped vessel designed to handle the length of uncooked spaghetti and lasagna noodles without breakage; and an innovative lock-on lid with built-in strainer, eliminating the need for a colander. The Pasta Pot is made of aluminum to allow for advanced heat conduction and paired with a comfortable and oversized, ergonomic, heat-resistant handle.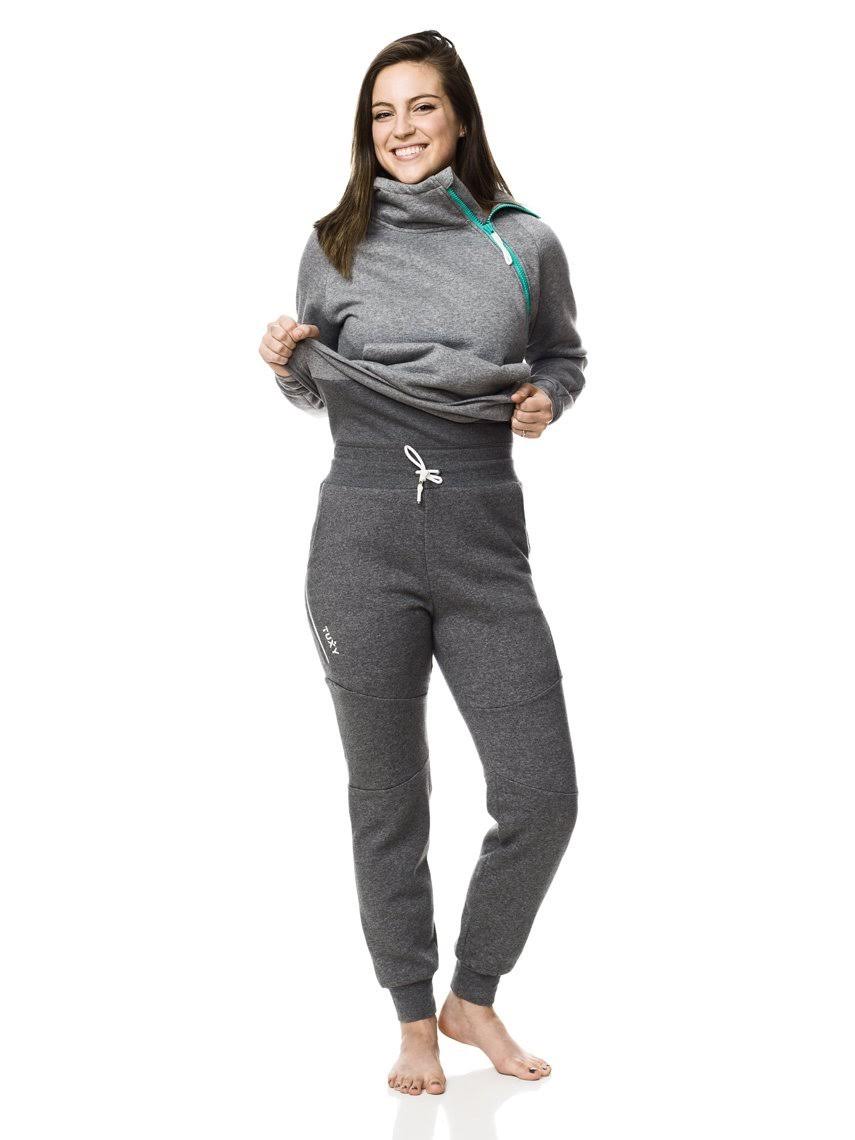 TUXY
$139; Tuxy.co
Tuxy is a stylish and comfortable sweat suit onesie created with the ultimate function in mind. At first glance, Tuxy looks like a two-piece sweatsuit, but its unique design is actually one piece with a ton of built-in features. It is made with a back zipper pocket for wallet storage, casual open side pockets for regular use, and an extra large cargo zip pocket with cell sleeve and audio port. Tuxy material is made for both indoor lounging as well as outdoor adventures such as camping, snowboarding and a good gym session.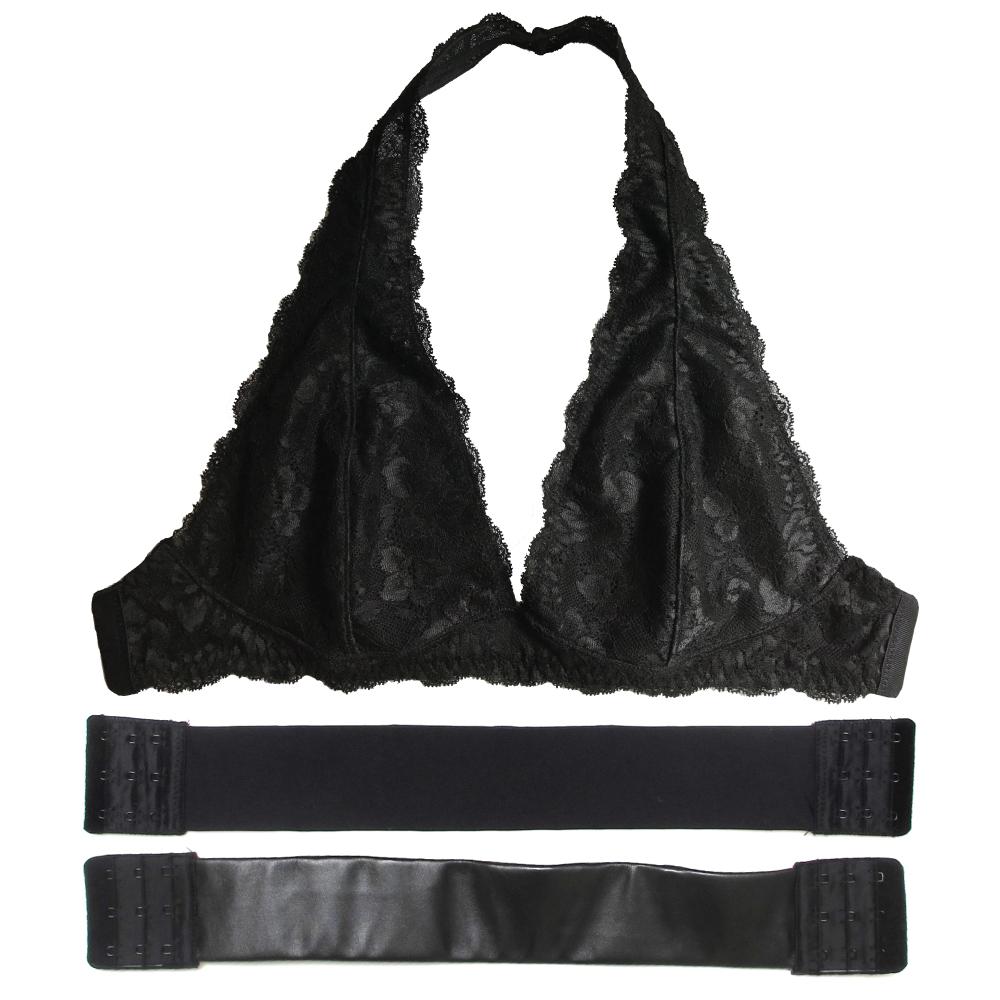 The Bra Lab's Bras
$36-$84; TheBraLab.com
They feature side clasps, not a back one, signature band design gives a sleek look under clothes. And you can change up your look by swapping out the back strap. Instead of a plain black strap, maybe you want a lace, fringe or leather one. Because these bras are completely interchangeable, you can combine different cup sizes with different strap sizes, so they fit virtually any size from AA-H 28-42 in supportive comfort.
Published: January 2019