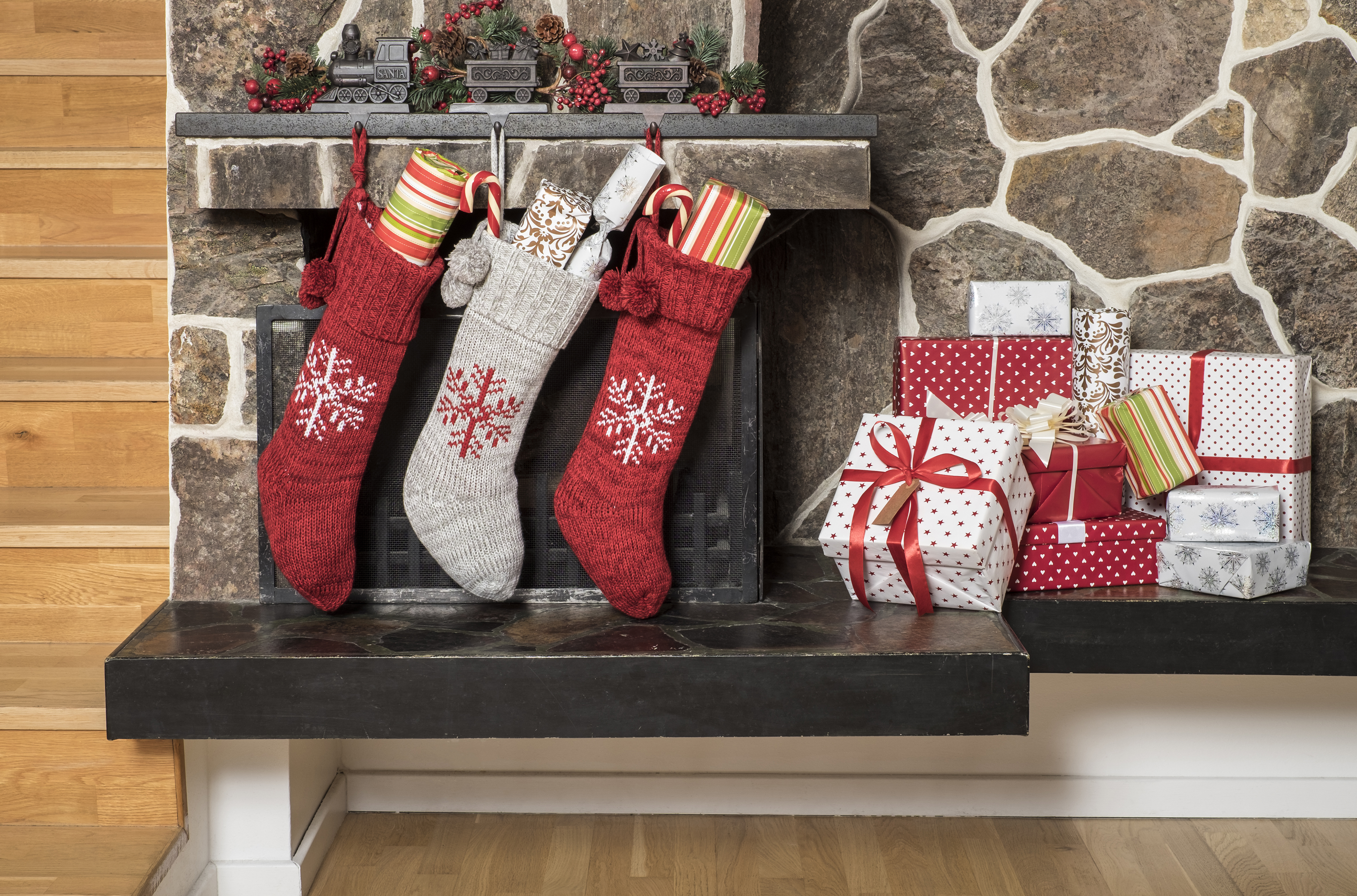 Holiday Stocking Stuffer Ideas. Fun gift ideas to fill everyone's stockings!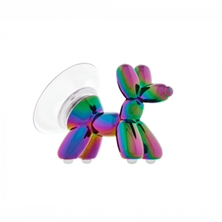 Balloon Dog Stand Ups
$9.99; Amazon.com
These aren't just adorable, they enhance your grip and double as a stand for your device. The suction cup base grips to any smooth surface. Press on to secure and pop off in a matter of seconds for quick and easy wireless charging.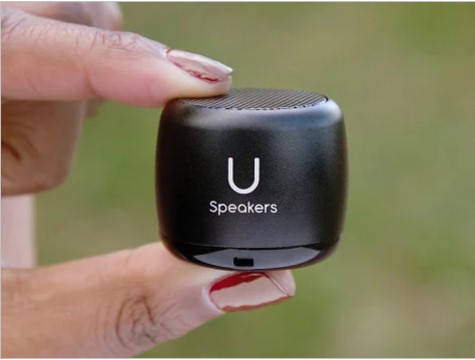 Fashionit: Micro Bluetooth Speaker
$35; TheGrommet.com
This coin-sized Bluetooth speaker pumps up the volume and can pair with other speakers to create a surround sound-like effect. You can also use it as a selfie remote for phone-free photos, too. Wirelessly connects to any Bluetooth device, great for smartphones and tablets.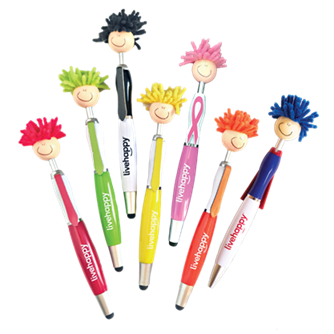 Mop-Top Smiling Pens
$15 for set of 4; LiveHappy.com
What greater gift can we give a loved one than happiness? Black ink pens available in six different colors that you can mix and match. Designed to share a smile and a thoughtful meditation during the holidays and in the coming year. Available in 11 variations.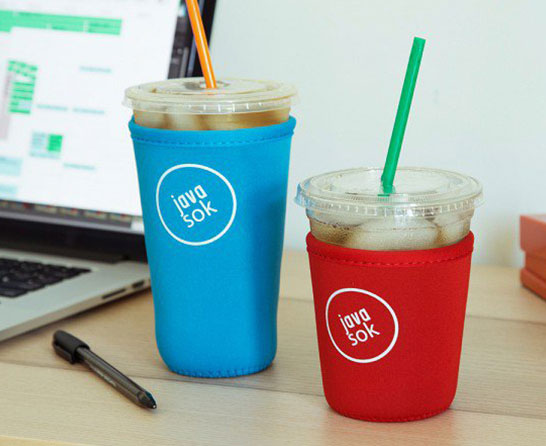 Iced JavaSok
$9.99; JavaSok.com
The Iced JavaSok is made for comfort and good looks. It keeps beverages cold and hands dry, warm and comfortable (also great for keeping your drinks from rattling around in your car or truck cup holder).
Glass Glitz
$7; CorkPops.com
Rims anywhere between 30-60 glasses depending on glass size. Comes in 11 flavors including Bavarian Cream, Birthday Cake, Candy Corn, Champagne, Cotton Candy, Fab Apple, Margarita, Pink Lady (Grapefruit/ Tangerine), Peppermint, Pumpkin Spice, and Toasted Marshmallow.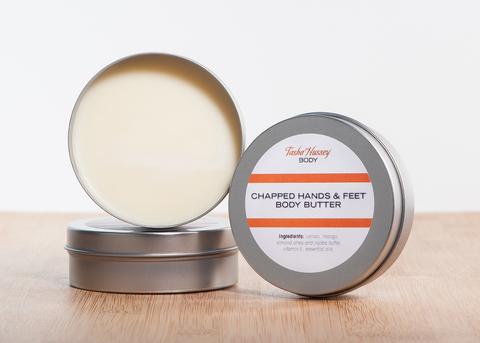 Hands and Feet Butter
$16; TashaHusseyBody.com
Made from, almond butter, shea butter, lemon butter, mango butter and Jojoba butter, Vitamin E oil and essential oils, it has a citrus scent and will leave chapped hands and feet moisturized.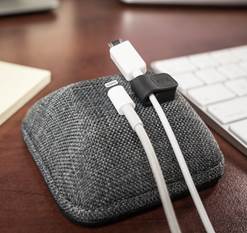 SILK: Cable Wrangler
$19.99; Amazon.com
Strong magnets neatly hold your cables in place. Prevents cables from slipping or getting tangled, whether on your desk, nightstand or wherever cables need wrangling. Compact, stable and works with all cables and chargers.
RADZ FOAMZ Candy & Dispenser-DC Theme
$3.99-$4.99; Target.com
RADZ DC Collectibles candy dispenser 3 in 1 dispenser, candy and mini poster. Collect them all. Batman, special batman, superman, the flash, wonder woman, cyborg, plus a mystery character.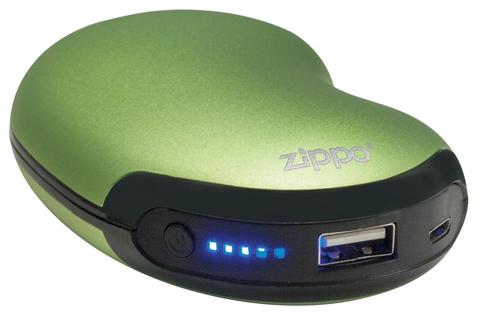 6-Hour Green Rechargeable Hand Warmer
$44.95; Zippo.com
This dependable and rechargeable hand warmer keeps you warm from the stadium to the woods. Also recharges your USB compatible device, so you can stay connected while enjoying the outdoors. Dual sided heat up to 120°F / 50°C operating temperature with five heat settings for adjustable and comfortable warmth. Rechargeable 5200 mah lithium-ion battery (included) for lasting reliable warmth. Also available: Zippo's Rechargeable Heatbanks in 2, 3 and 6 hour versions for $24.99.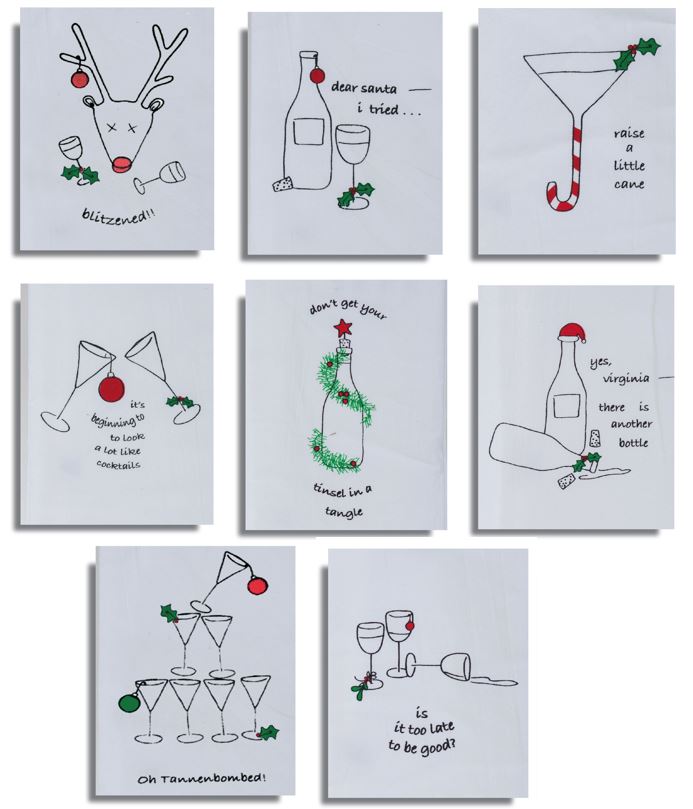 Holiday Bar Towel
$7; CorkPops.com
The perfect addition to this season's holiday décor. Available in a variety of themes and holiday sayings.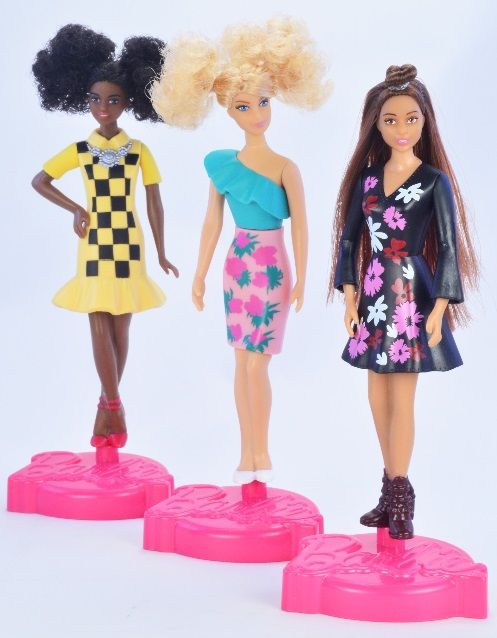 Barbie Fashion Doll Pens
$6.99; SuperImpulse.com
Beautifully stylized pens with real hair to brush and style offer hours of 2-in-1 fun. Enjoy traditional doll play or use as a creative tool that you can really write with. Includes a pen base, that's perfect for displaying your pen.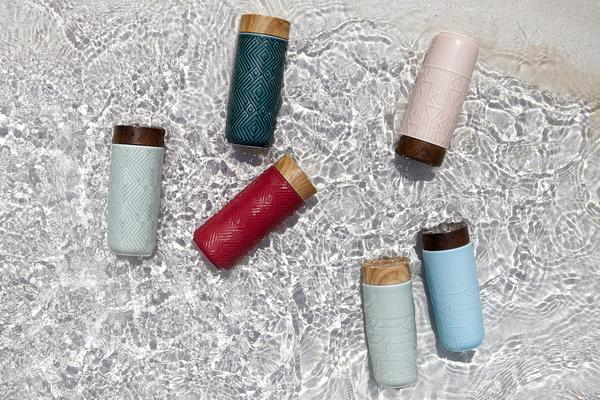 Miracle Travel Mug
$69; AceraShop.com
These are not just like every other coffee mug. They inspire vitality, health and energy. These tumblers are made with double wall ceramic, and it's enriched with tourmaline on the ceramic glazed and they actually make your beverages taste better.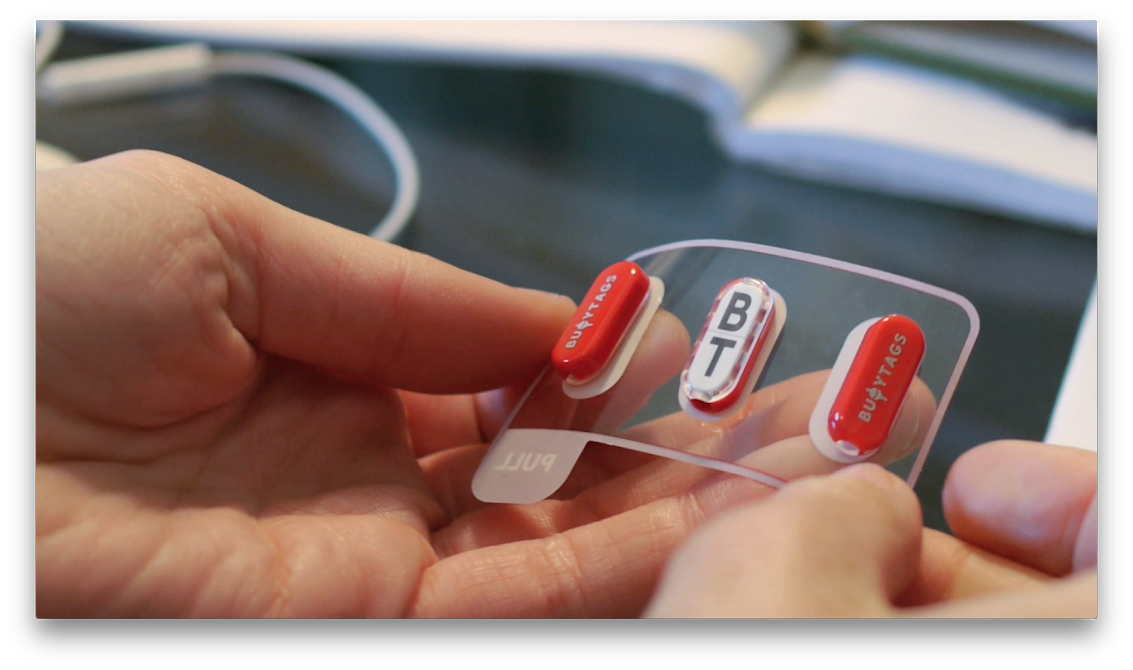 Buoy Tags: Apple 3 Pack
$8; BuoyTags.com
Allows you to personalize your phone, tablet or computer charger so you never lose a pricey charger again. With the included easy to read letter inserts, identifying your cables will now be a breeze. Buoy Tags also come with a variety of color inserts that can be used in any combination.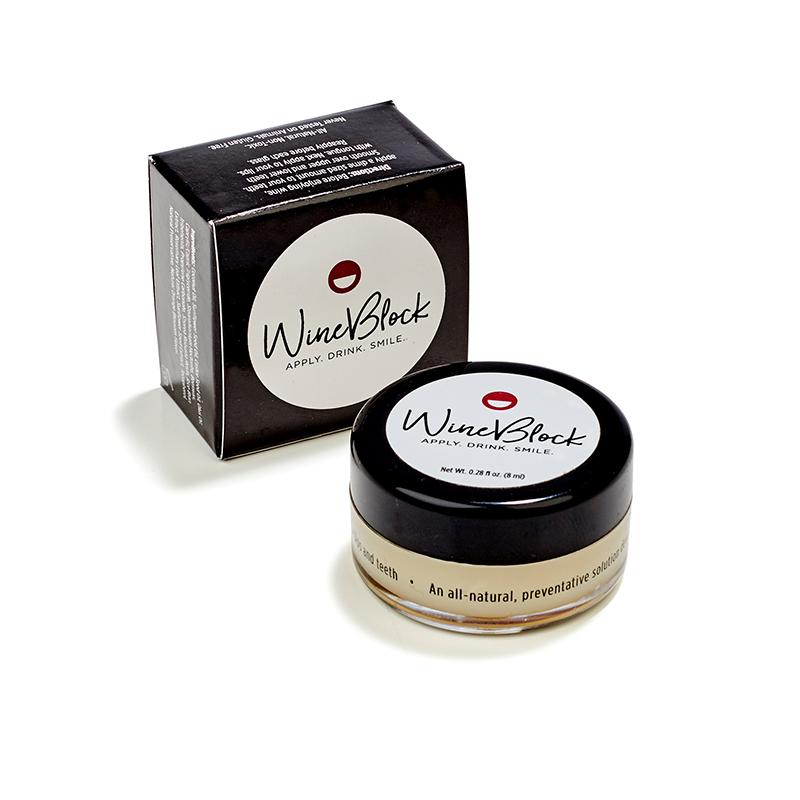 WineBlock
$14; WineBlock.com
WineBlock is the first ever, on-the-go, red wine stain preventing lip and teeth balm. It prevents that dreaded purple hue you get on your lips and teeth after drinking your favorite glass of red wine.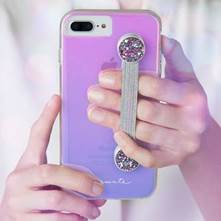 Straps
$9.99; Amazon.com
Use your Strap for enhanced grip while taking selfies, with the peace of mind that your device is safe from drops. Also makes it more comfortable to hold your phone while texting. Straps free up your hand to hold your coffee, keys, or whatever you have to juggle when you're on the move. The elastic Straps are durable and flexible, with permanent adhesive glitter accents on each end to secure to your device.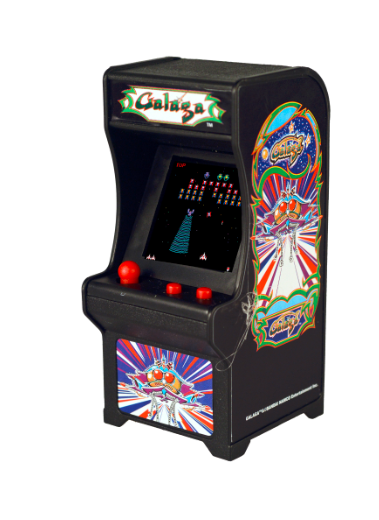 Tiny Arcade-Galaga
$19.99-$24.99; SuperImpulse.com
Comes with complete gameplay, full-color, hi-res screen, authentic game sounds, joystick and two control buttons in a backlit arcade style cabinet. It's the return of the alien invasion. You must board the spaceship and vanquish those aliens who will try and take over the spaceship.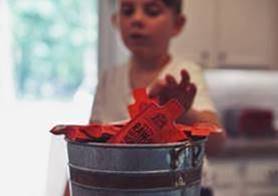 100% Pure, Raw and Unfiltered Honey
NatureNates.com
A better-for-you sweet snack, Nature Nate's Honey Co. packed their 100% pure, raw and unfiltered honey into the perfect pouch for snacking. They are a great allergy-friendly and delicious sweet treat kids will love to see in their stocking come Christmas morning.
FinalStraw
$25; FinalStraw.com
FinalStraw is the world's first collapsible, reusable straw. Offered in a variety of colors FinalStraw features a retractable 9-inch metal straw, drying rack, and cleaning squeegee that all fit into a keychain-sized carrying case made of recycled plastic. A portion of proceeds will go to an environmental charity.
Published: November 2018