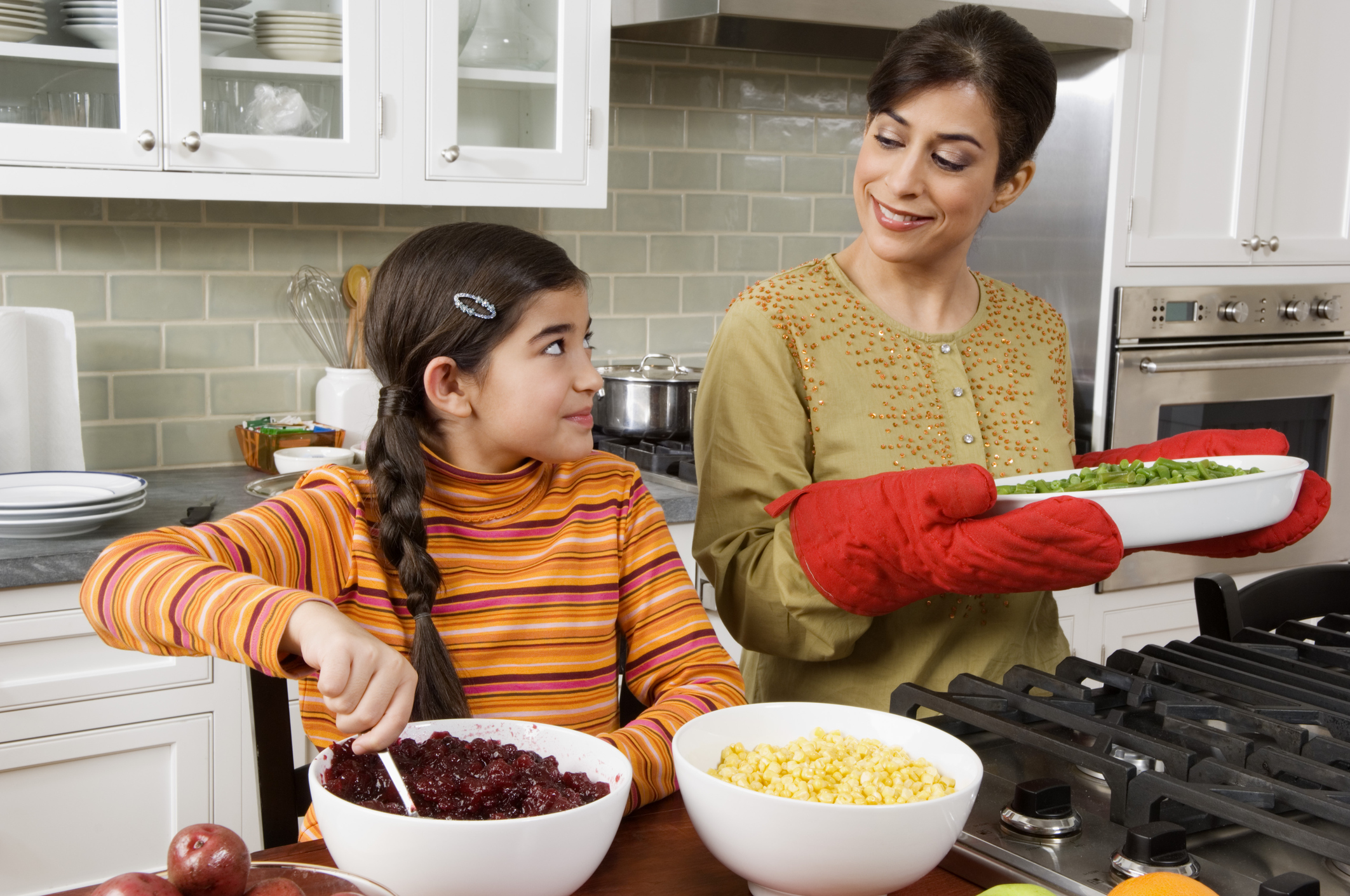 Kitchen Produts. Here are some of our favorite reader-tested kitchen products to help make mealtime easier.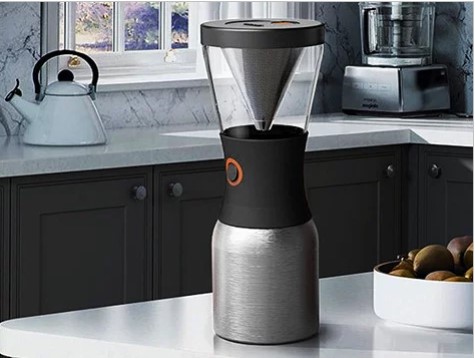 Asobu Portable Cold Brew Coffee Maker
$49.95; TheGrommet.com
Combines a brewer and storage container in one system, streamlining the coffee-making process. Made from Tritan, a BPA-free plastic that won't hold onto stale flavors. The double-walled, copper-insulated carafe is detachable, so you can take your joe to go—or store it and keep it cold for up to 24 hours.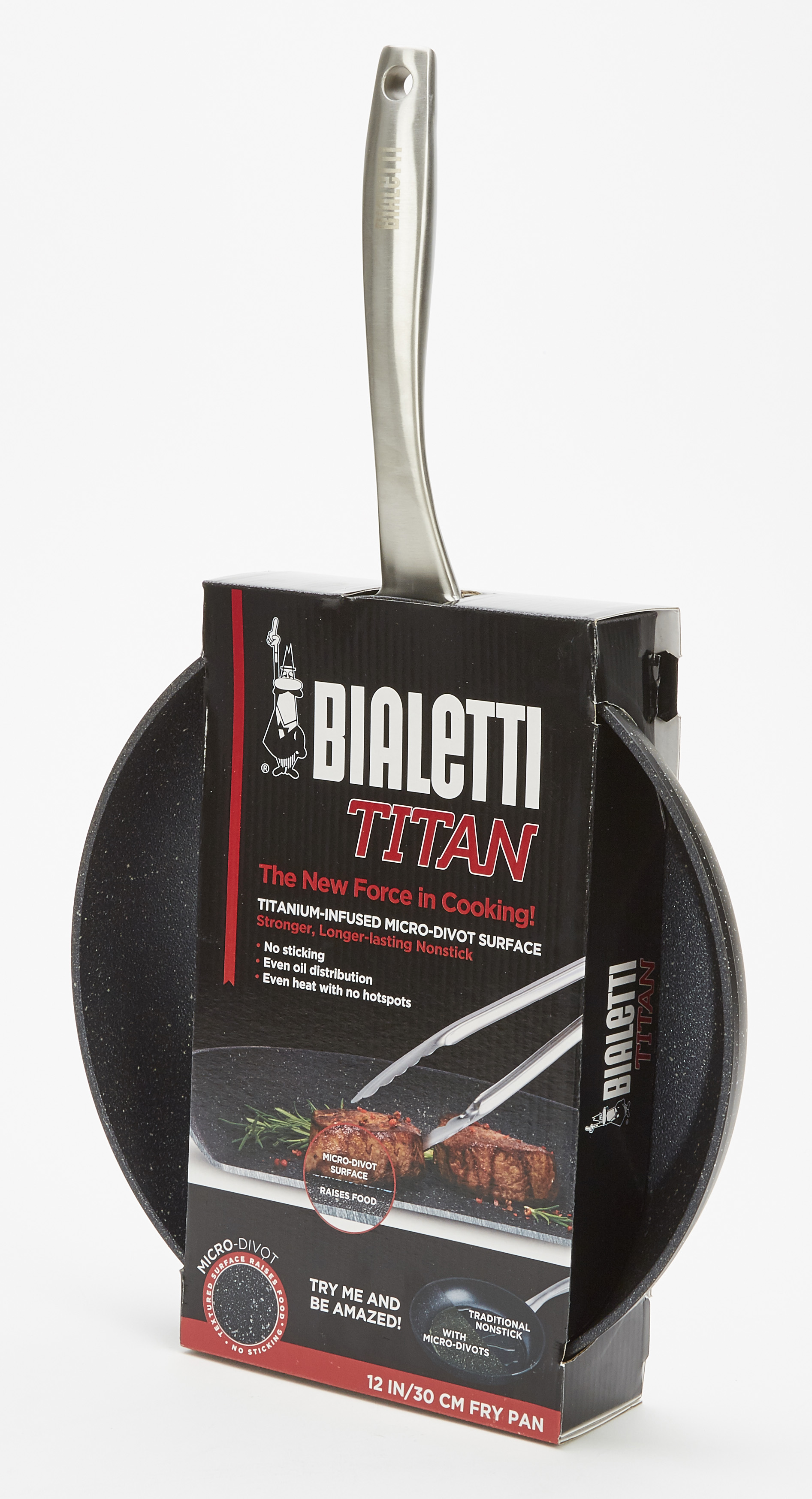 Bialetti Titan Cookware 10 Inch Pan
$19.99; Bialetti.com
Features a micro-divot interior coupled with a triple layer of titanium infused nonstick, which allows oil in the pan to distribute evenly. The Micro-Divot interior also creates a textured cooking surface that allows for superior food release because there is less total contact between the food and the pan. The result is more even cooking and easy food release from stovetop to oven.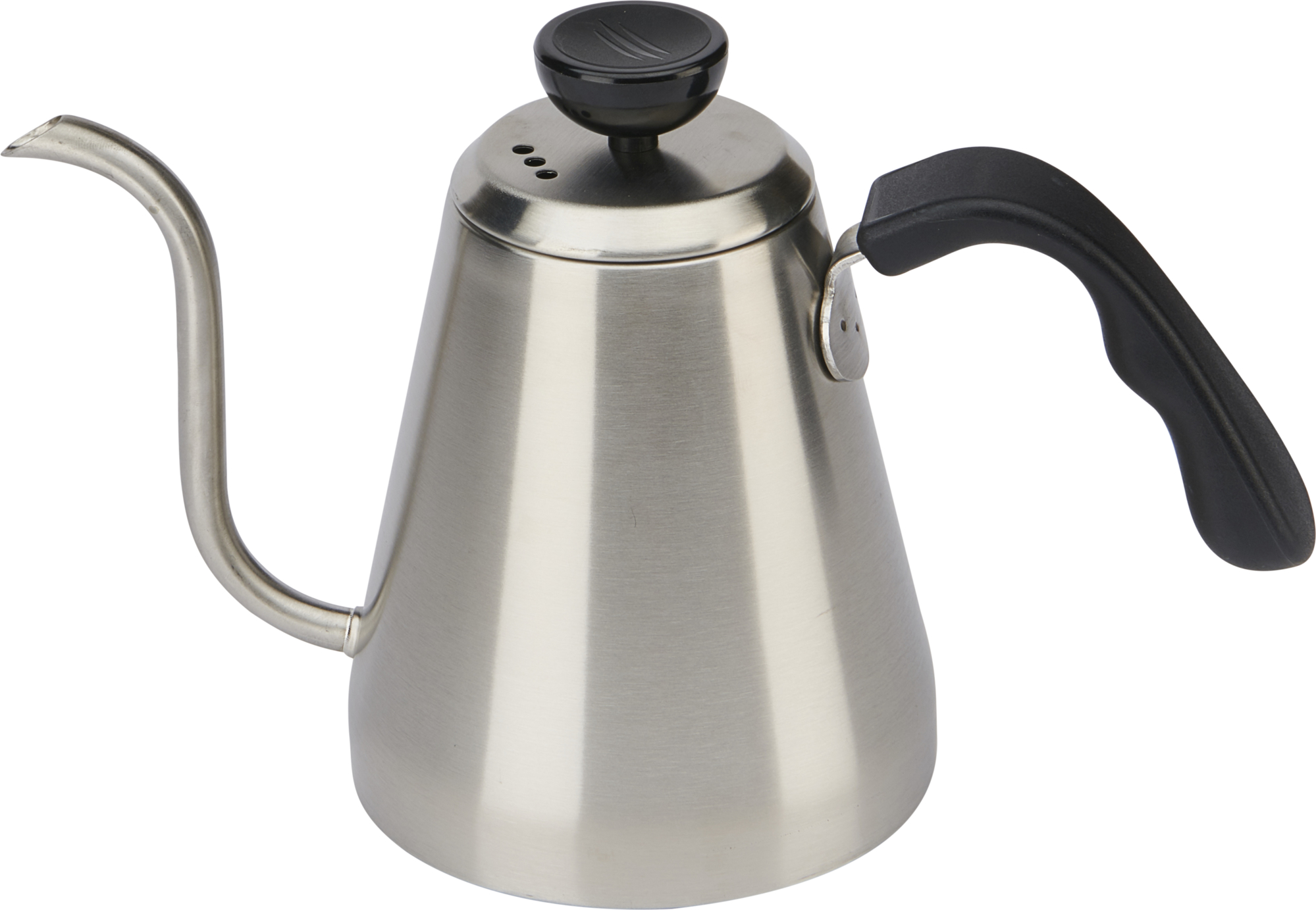 Bialetti's Gooseneck Kettle
$49.99; Bialetti.com
Provides precision pouring at your finger tips. Pourever coffee demands a kettle with a precision spout in order to properly pour that special cup. Featuring a heat resistant handle for convenience, it is the perfect pairing for any pourover.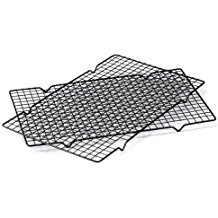 GoodCook Cooking Rack Set
$8.99; Amazon.com
Features a nonstick, easy-to-clean coating and is dishwasher safe.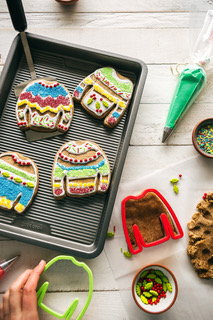 GoodCook Sweet Creations Ugly Sweater Cookie Cutter Set
$9.99; Amazon.com
The set includes a sweater detail roll-stamper that creates holiday patterns onto your cookie dough, to make it easy to add icing and decorate after baking. The stamper comes with two extra pattern rollers that fit neatly into the handle. Oversized for optimal decorating space.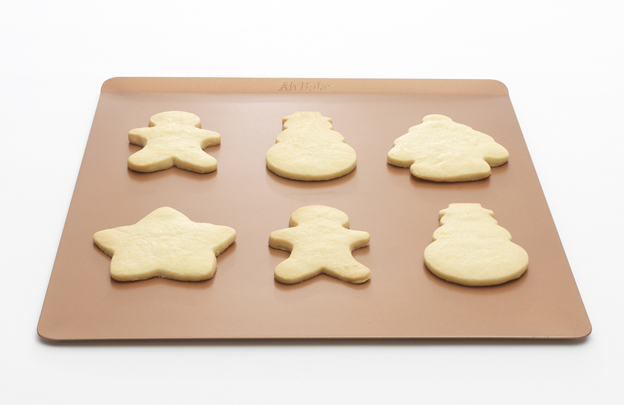 T-fal Airbake Copper Color Cookie Sheet
$14.99; Amazon.com
Features a unique Micro-Dome technology that distributes pockets of air to provide even heating, better browning, decreased bake times, and practically no burning. Made from durable, carbon steel with a copper-colored coating, it prevents burning, provides even cooking results and feature a non-stick surface for easy release.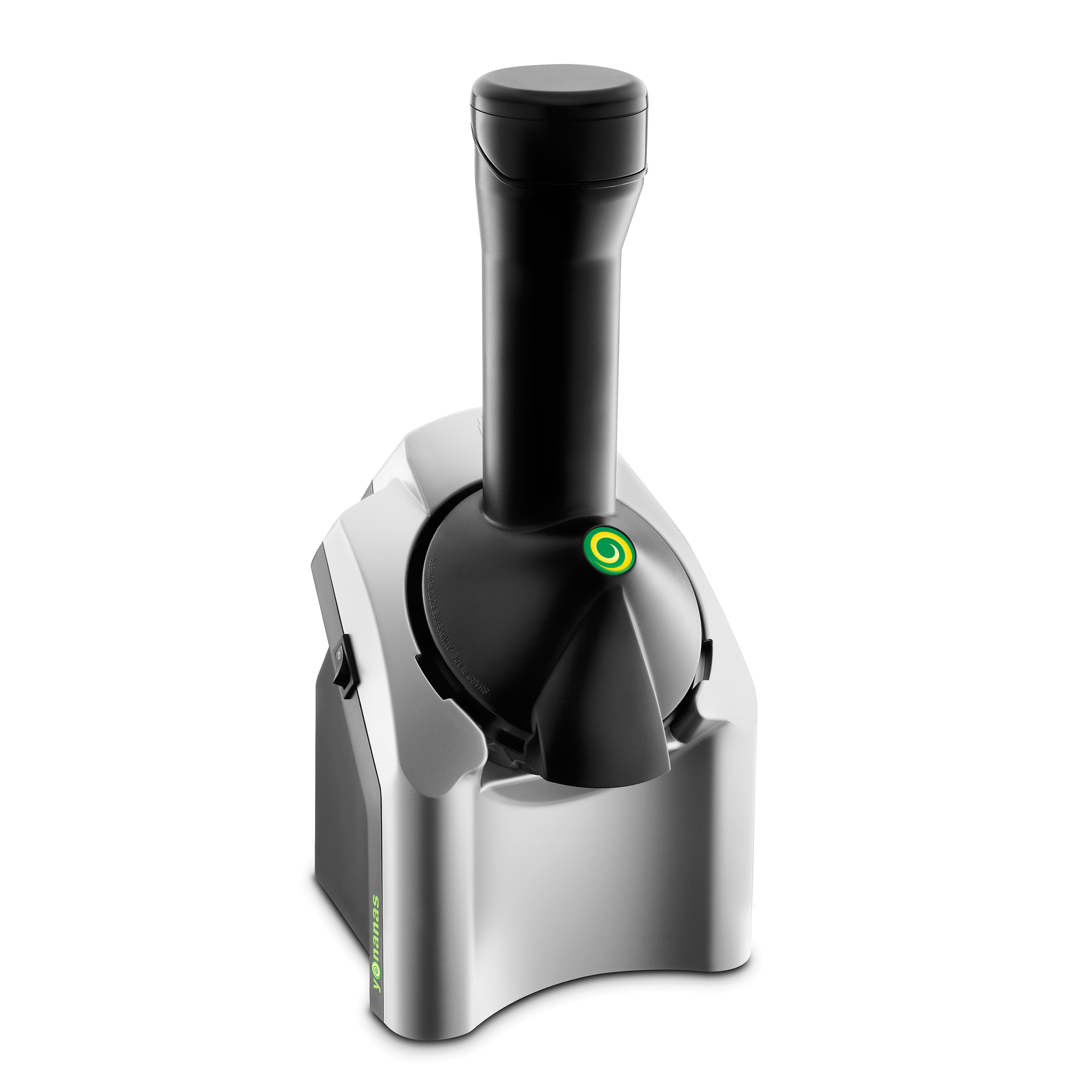 Yonanas Classic
$39.99; Yonanas.com
Yonanas turns frozen fruit into soft-serve textured treats. Yonanas produces desserts that contain no dairy, no added sugar and no artificial ingredients. Yonanas is safe and easy to use. Take turns placing thawed fruits through the chute and watching in awe as "nice cream" is created.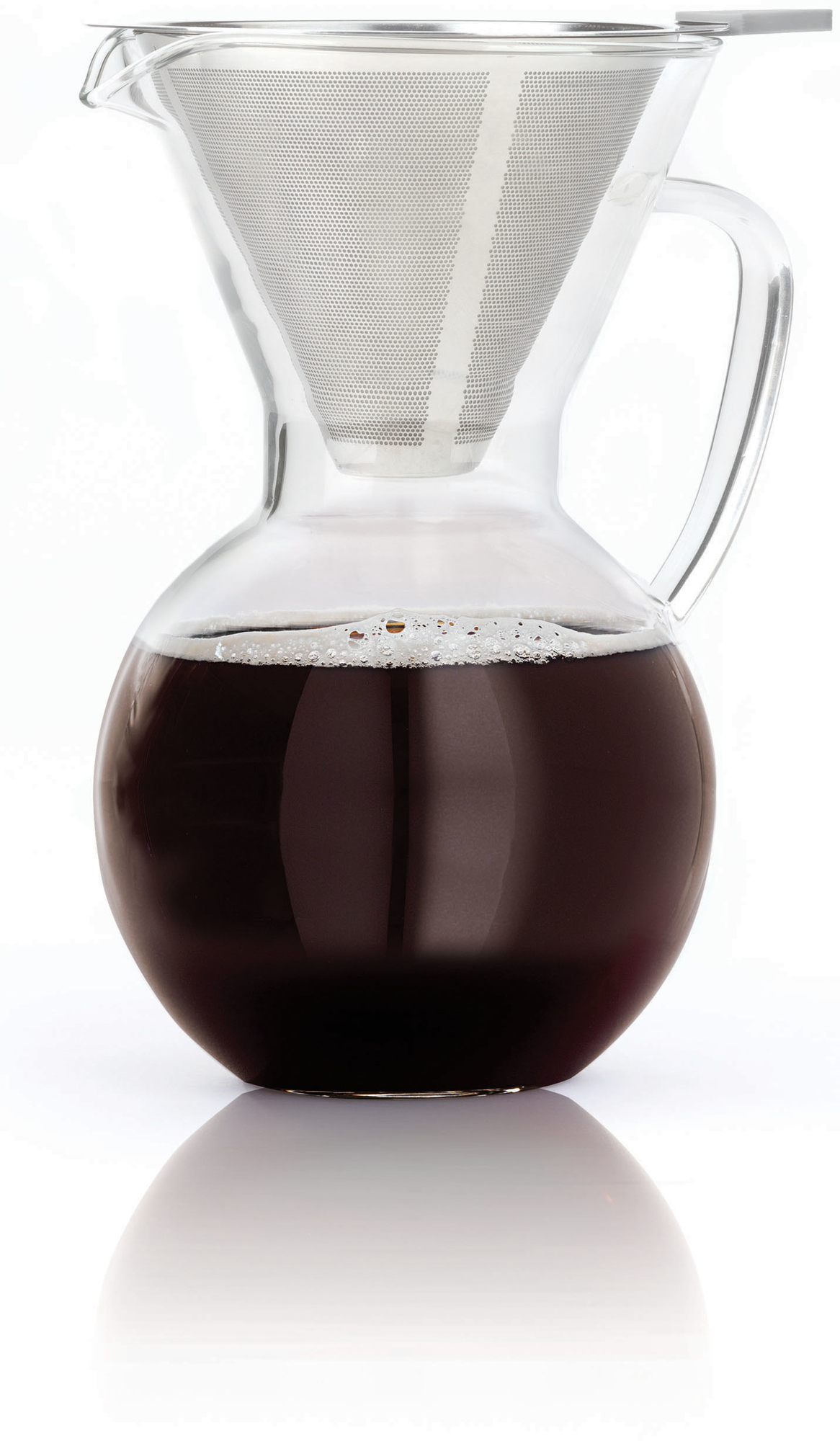 Glass Pourover
$39.99; Bialetti.com
Bialetti's Glass Pourover has a reusable double mesh filter that allows the natural oils from the coffee grounds to pass through creating a more robust cup of coffee. The heat resistant handle allows for an easy pour without feeling any type of heat. Its design provides for a controlled brewing process, that highlights the unique characteristics of the coffee's aroma.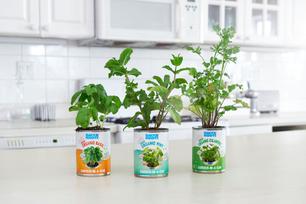 Kitchen Herb Garden (Can 3 Pack)-Herb Growing Kit
$19.99; BackToTheRoots.com
Growing organic herbs indoors and at home has never been so easy and fun. This is the perfect way start your windowsill herb garden because it comes with everything you need to grow – including unique biochar technology that lets you grow from the can without draining. No chemicals, no transplanting, and no messy drainage holes. Set comes with basil, cilantro, and mint.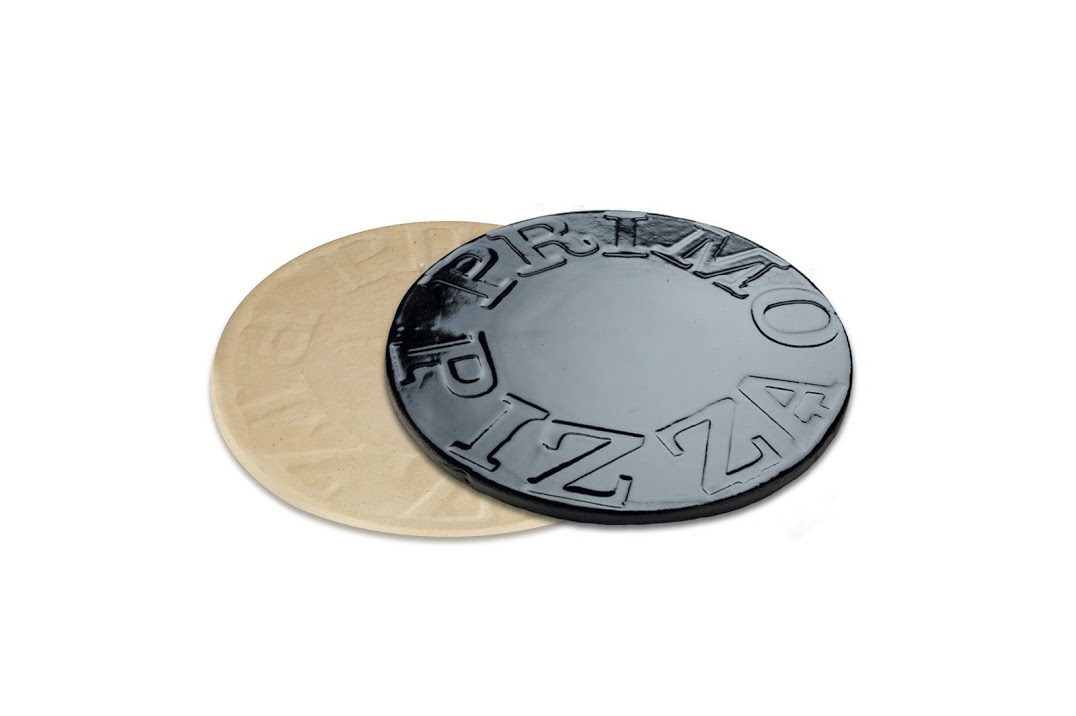 13" Heavy Duty PRIMO Ceramic Baking/Pizza stone
$53; PrimoGrill.com
Maximize that homemade pizza taste in your conventional kitchen oven or use on any traditional size BBQ. Authentic wood-fired pizza when used on a charcoal grill. Made of ceramic for ultimate flavor and evenly browned crust. Bake bread, casseroles, cookies, pies and more.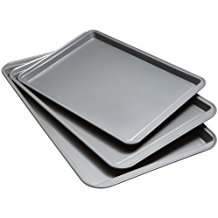 GoodCook Nonstick Slide-Off Cookie Sheet
$7.99; Amazon.com
This heavy-duty 15x14 rectangular steel sheet features an easy to clean nonstick coating. The elevated, no-lip sides allow you to easily slide your cookies right off the edge and onto your cooling rack or platter when done.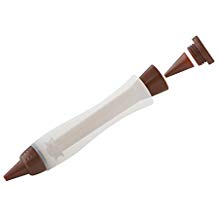 GoodCook Sweet Creations Decorating Pen
$6.99; Amazon.com
A baker's essential for writing something special or decorating cookies, cakes, cupcakes and more. Features a silicon tube that can be filled with icing or chocolate. Simply hold like a pen and squeeze to write or decorate. Two round tips provide options for creating messages, and the pen is easily disassembled for easy cleaning.
Published: October 2018