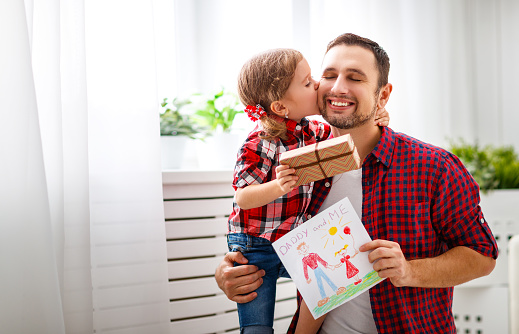 Looking for holiday gift ideas for Dad or the other men in your life? Check out these great products they are sure to love.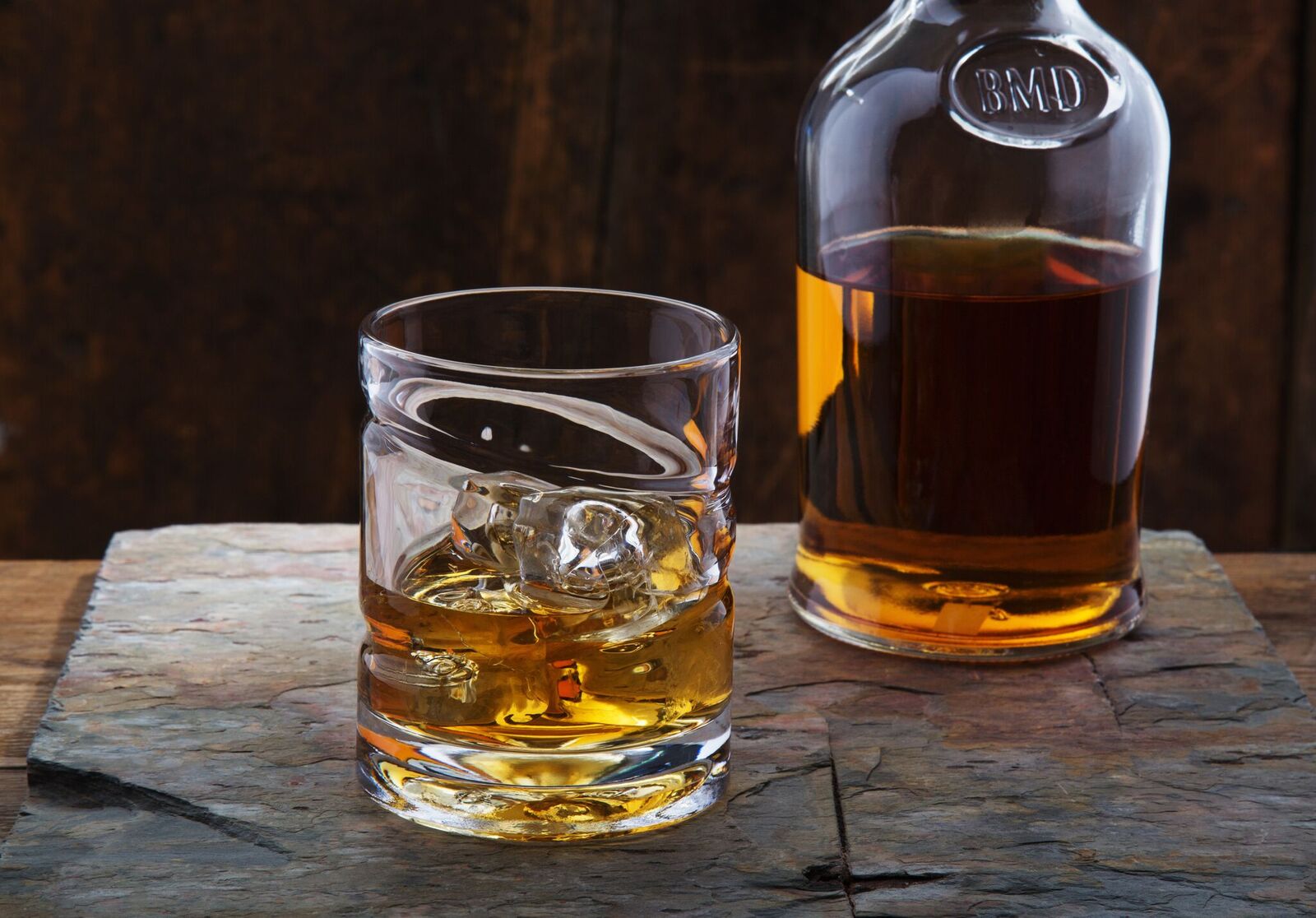 Helix Spinning Whiskey and Spirits Glass
$21.95; TheGrommet.com
The base of this glass is designed to spin in place without toppling users drinks. The spinning action helps aerate whiskey, which opens up flavor and aroma, creating an eye-catching effect with a purpose.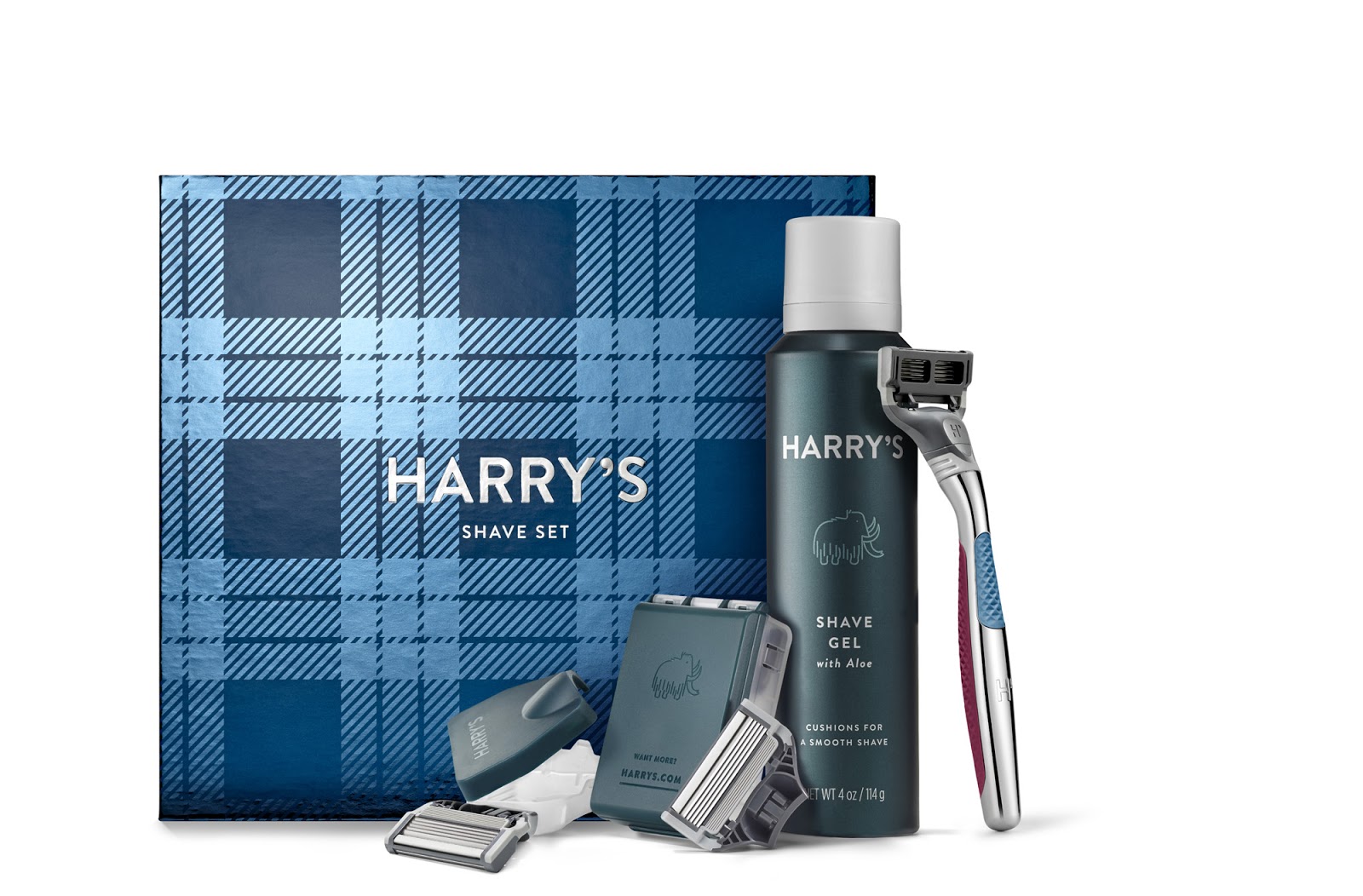 Winter Winston Gift Set
$25; Harrys.com
This limited-edition set includes: a Winter Winston handle with a special two-color grip, three German-engineered blade cartridges, each with a flex hinge and lubricating strip, foaming shave gel for a rich lather, and a travel cover to protect your blades when you're on the move.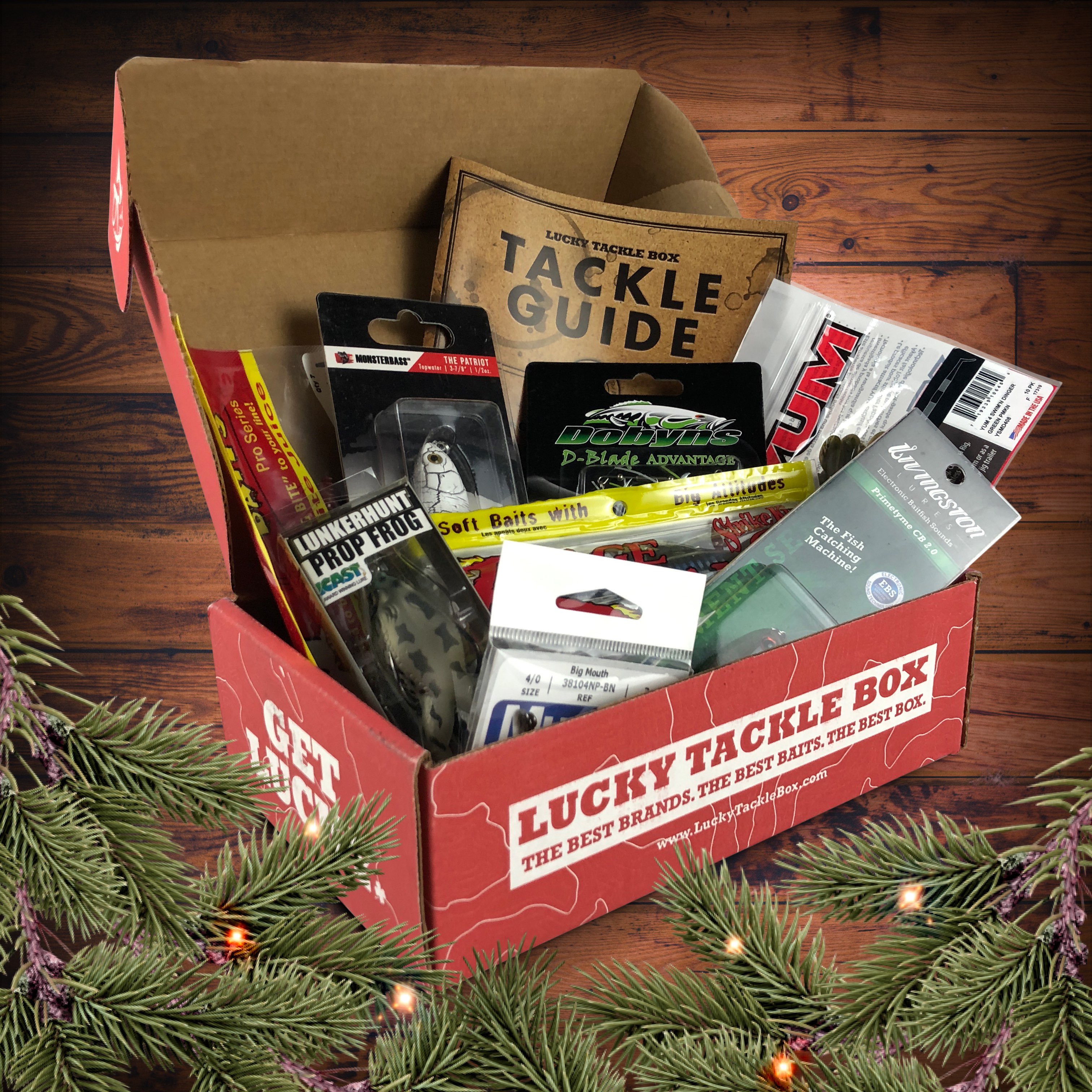 Lucky Tackle Box
Regular ($16.99), XL ($26.99), Tournament ($46); LuckyTackleBox.com
Lucky Tackle Box is the premier monthly subscription box in fishing. For one low monthly fee, Lucky Tackle Box will ship a box jam-packed full of the best new lures and baits every month. If you're looking to fish with the products that professional anglers use to catch big fish, then Lucky Tackle Box is the only monthly subscription box you'll ever want.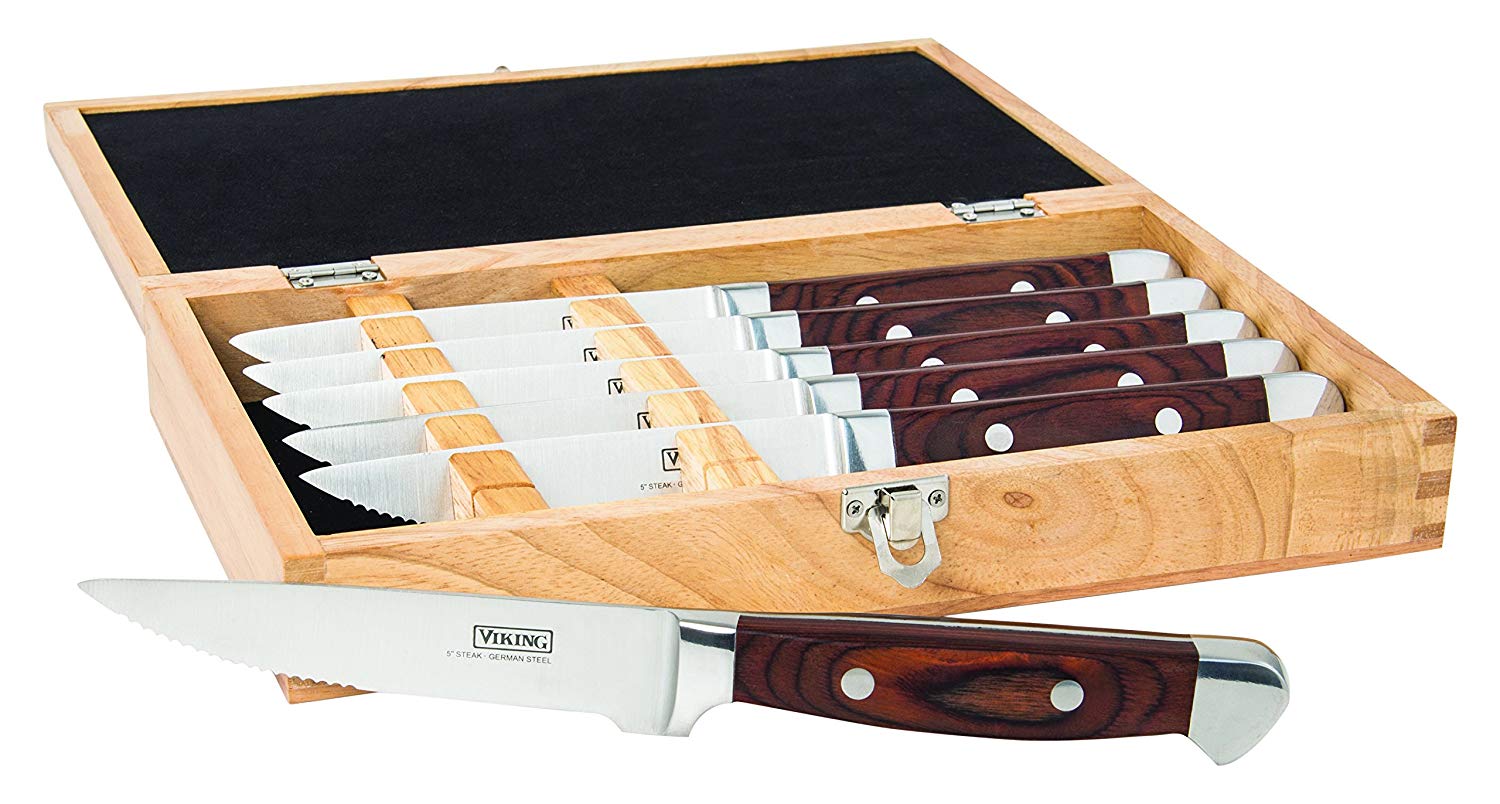 Viking Professional Steakhouse Style Knife Set
$79.95; Amazon.com
The restaurant grade 6-knife set is honed from durable German stainless steel with a Pakkawood handle that is double riveted to give the knife balance and offer your favorite home cook a comfortable experience when chopping. The knives are also partially serated, so they are perfect for cutting through things both thick and thin. The set comes in a bamboo gift box and is available in black or red.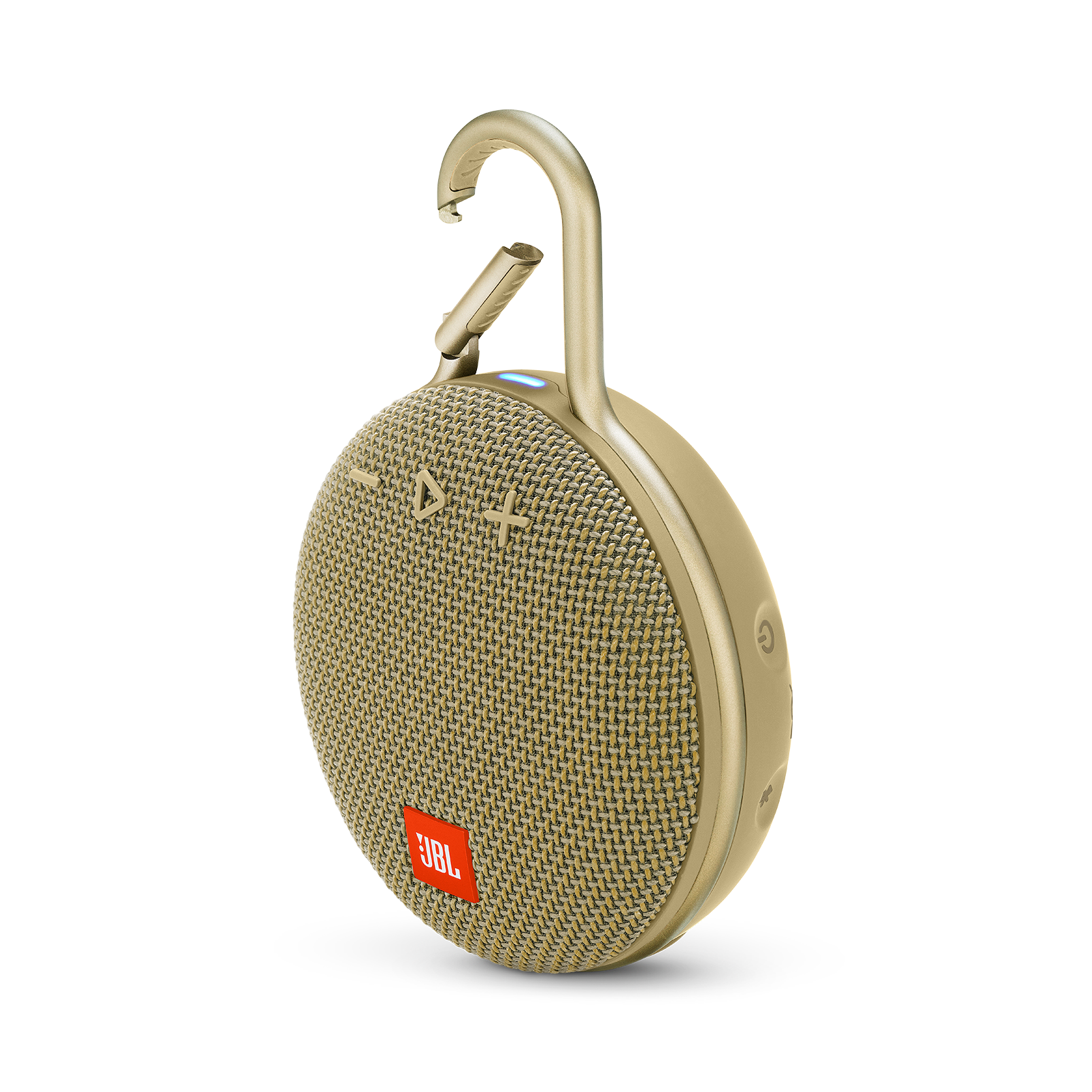 JBL Clip 3
$59.95; JBL.com
Has an IPX7 waterproof design, durable carabiner and new colors that pop, perfect for everyone. With 10 hours of playtime, this small but mighty speaker amplifies your listening experience. Available in Midnight Black, Ocean Blue, Fiesta Red, River Teal, Stone Grey, Dusty Pink, Steel White, Forest Green, Mustard Yellow and Desert Sand.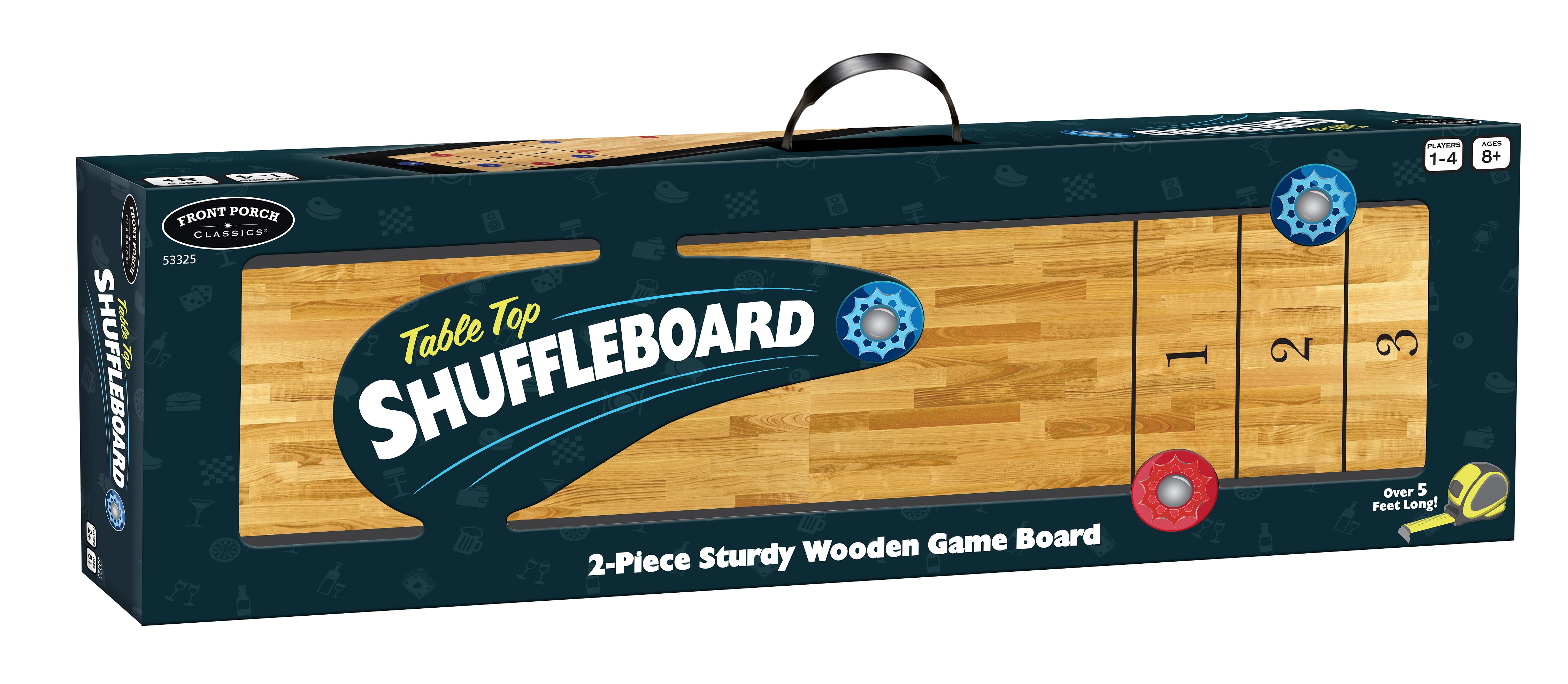 Table Top Shuffleboard
$99.99; AreYouGame.com
Bring pub-style shuffleboard home with this realistic, high quality, wooden table top version. Perfect for any game or recreation room. Game board measures 62" x 10" x 1.5". High-quality wooden production is sturdy and will last for years. Easily adjustable legs can level the board so any table can be playable. Separates into two main pieces and comes in a handled box for portable game play.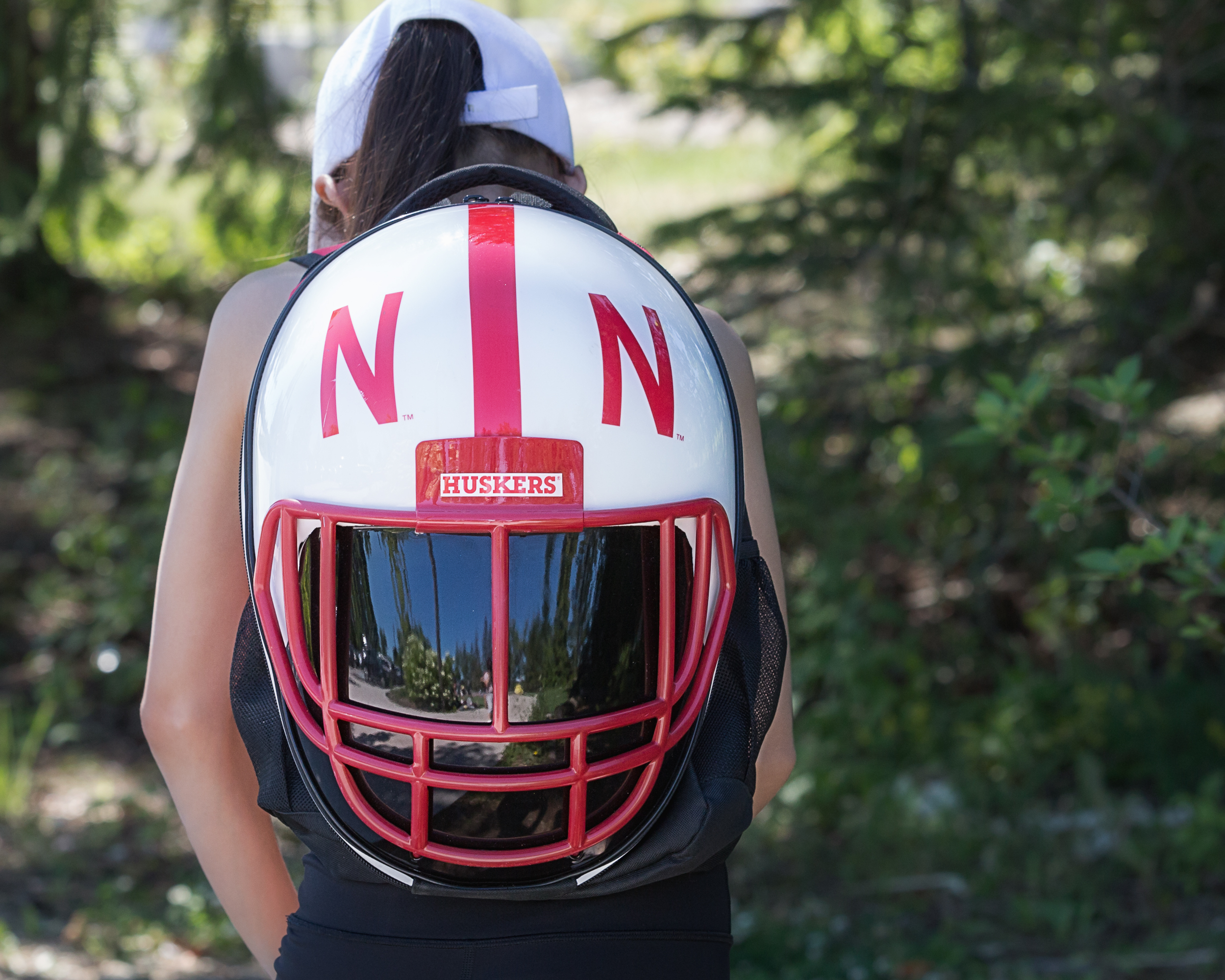 Star Sport Backpack
$34.99: StarSportsBackpack.com
Star Sport Backpack, a unique, high-quality backpack where instead of the standard pouch on the back, there is a hard plastic shell in the shape of a football helmet. The company has licensing with more than 30 NCAA football teams (including Alabama, Georgia, Ohio State, Clemson, UCF, Oklahoma and UF).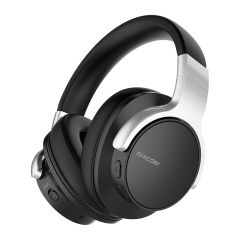 Mixcder E7 Active Noise Canceling Bluetooth Headphones
$59.99; Mixcder.com
Employing Active Noise Canceling (ANC) Technology for a totally immersive sound, the Mixcder E7 provides premium noise canceling headphones at an affordable price for everyone. Mixcder's ANC Technology continuously detects and reacts to outside noises, analyzing sound waves and blocking out ambient sound by creating inverse waves for a totally immersive experience for beautiful music and sound.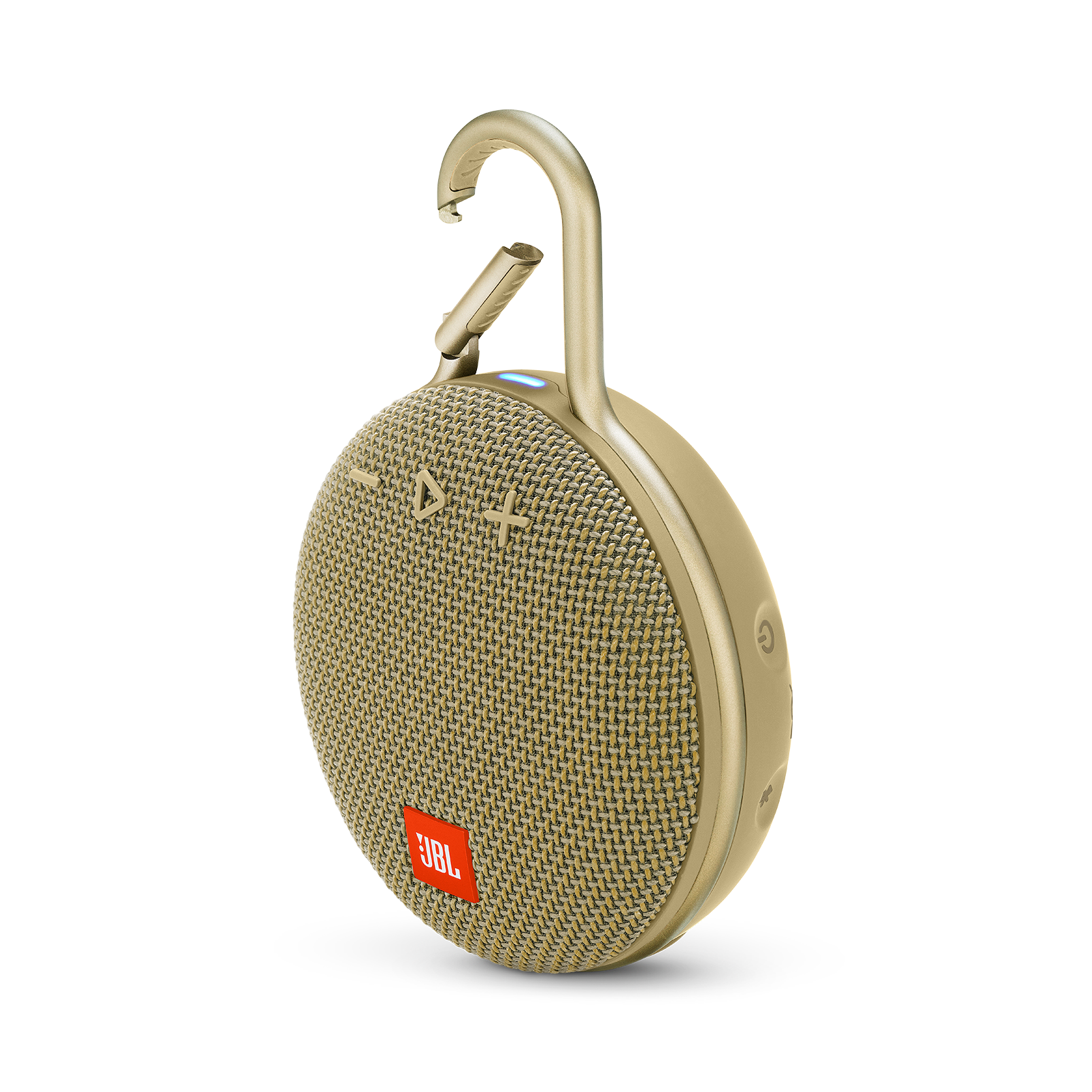 JBL Clip 3
$59.95; JBL.com
Has an IPX7 waterproof design, durable carabiner and new colors that pop, perfect for the kids. With 10 hours of playtime, this small but mighty speaker amplifies your listening experience. Available colors: Midnight Black, Ocean Blue, Fiesta Red, River Teal, Stone Grey, Dusty Pink, Steel White, Forest Green, Mustard Yellow and Desert Sand.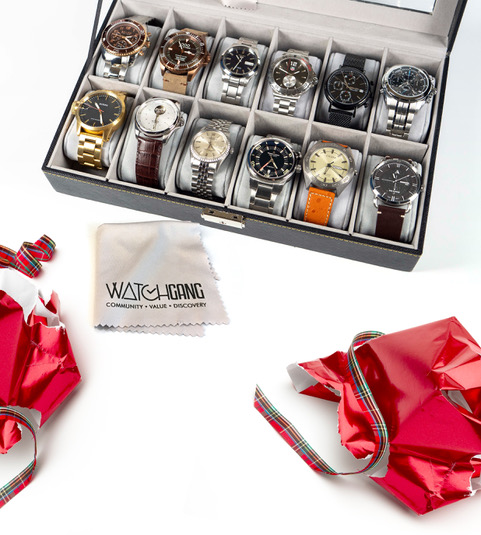 Watch Gang Membership
$29-$299/month; WatchGang.com
Send your favorite gift recipient a brand new, curated watch every month to keep and build a collection with. A dream for many has now become a reality at these accessible price points from $29 (Original tier - watches like One Eleven, Elliot Havok, Pulsar) to $99 (Black tier - watches like Citizen, Armand Basi, Grayton) or $299 (Platinum tier - watches like Out of Order, Maurice LaCroix, Mercer) a month.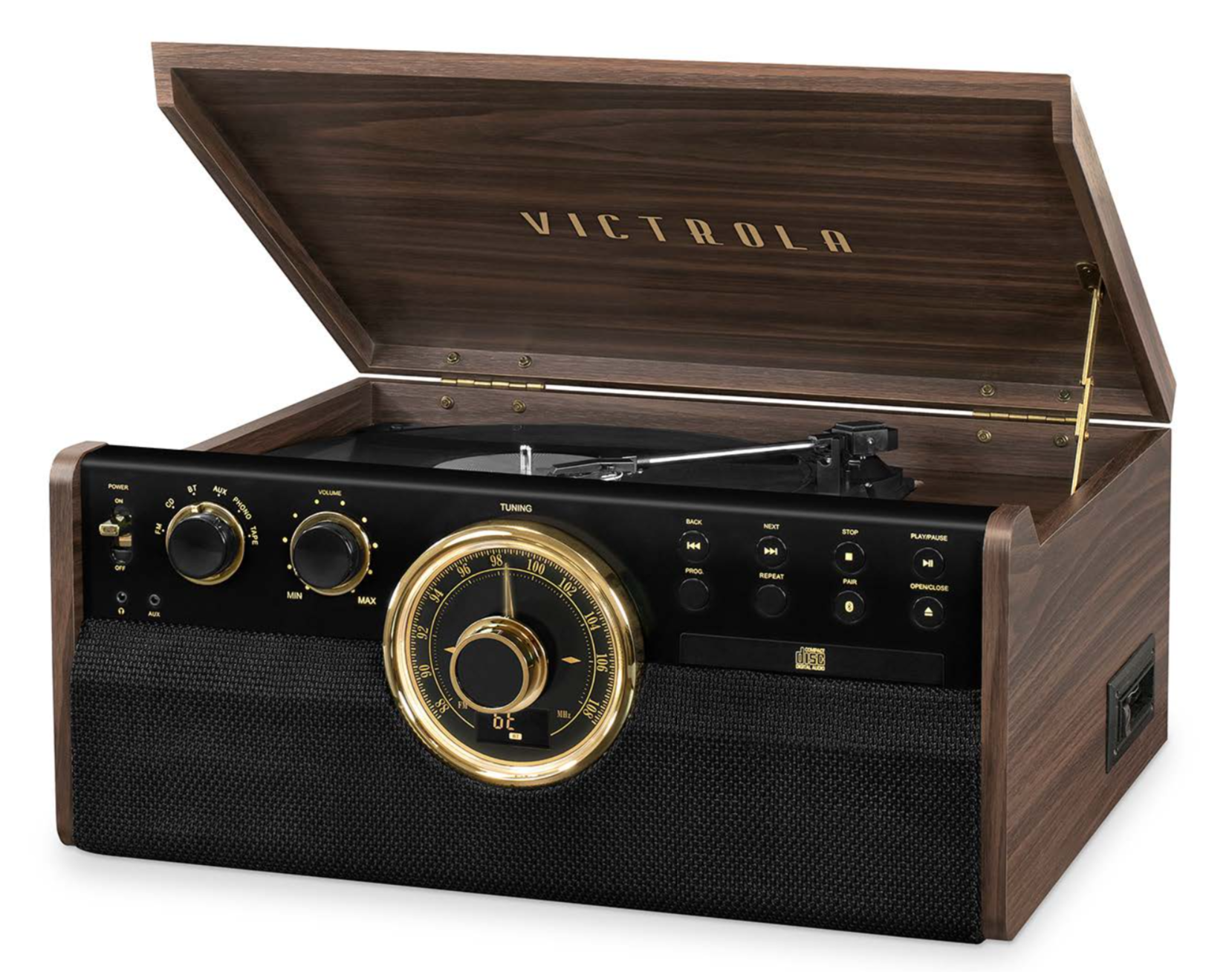 The Empire 6-in-1 Vinyl Music Center
$149; Victrola.com
This beautiful three speed turntable has wireless Bluetooth connectivity, a CD and cassette player, an FM radio with analog tuner, a 3.5 MM aux-in jack and headphone jack and built in stereo speakers. The perfect gift for vinyl lovers.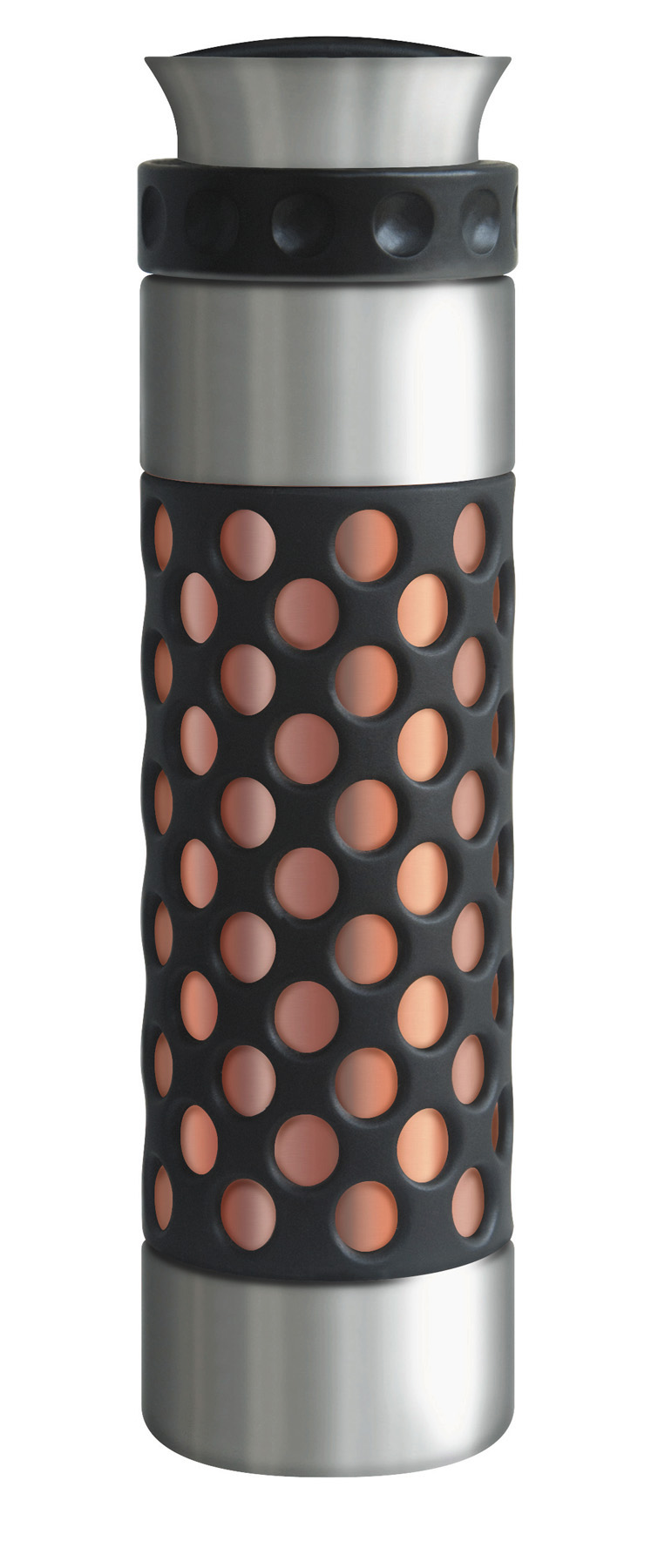 The Nicholas Collection Martini Shaker
$64; CorkPops.com
Designed to deliver perfectly mixed cocktails with style and class, this stainless steel and copper shaker is constructed of premium materials both inside and out. A decorative rubber sleeve not only adds visual appeal, but also provides grip to prevent slippage during shaking, in addition to insulating the hand from an icy exterior.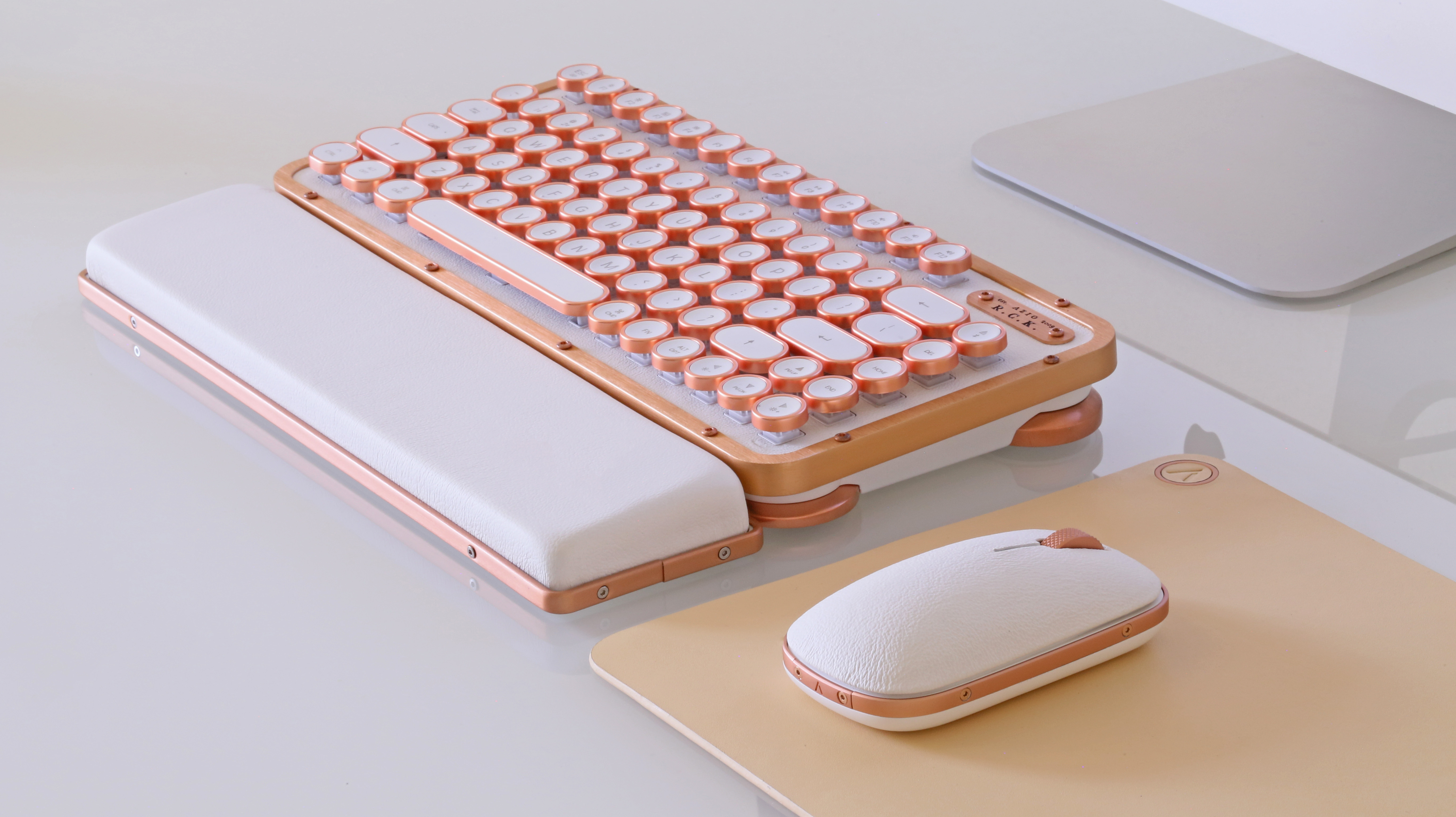 Azio Retro Compact Keyboard
$219; AzioCorp.com
This premium mechanical keyboard is designed for the modern lifestyle. Designed for a premium computing experience, Azio designed a centerpiece keyboard with properties comprising of high-quality material, timeless appearance and intuitive usability.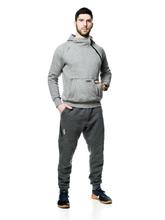 Tuxy
$149; Tuxy.co
At first glance, Tuxy looks like a two-piece sweatsuit, but its unique design is actually one piece with a ton of built-in features made with a back zipper pocket for wallet storage, casual open side pockets for regular use, and an extra large cargo zip pocket with cell sleeve and audio port. Tuxy material is made for both indoor lounging as well as outdoor adventures such as camping, snowboarding, and a good gym session.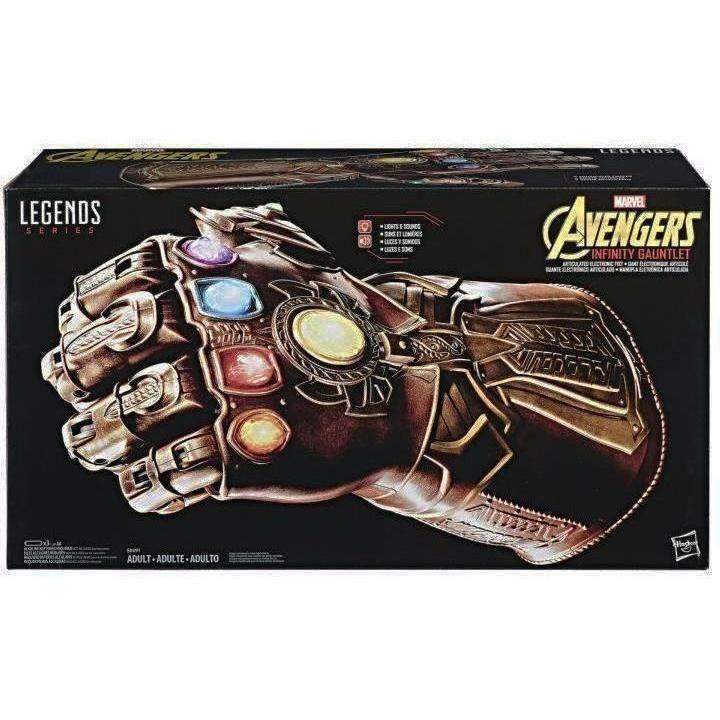 Avengers: Infinity War Marvel Legends Infinity Gauntlet
$99.99; Megalopolis.toys
Bring one of the most powerful weapons in the Marvel Universe to life. This wearable Infinity Gauntlet features premium design and styling, as well as intricate detailing on the gauntlet and six light-up Infinity Stones. Features pulsating light effects, movie-inspired sounds, and individually articulated finger movement, as well as a fist-lock feature for display.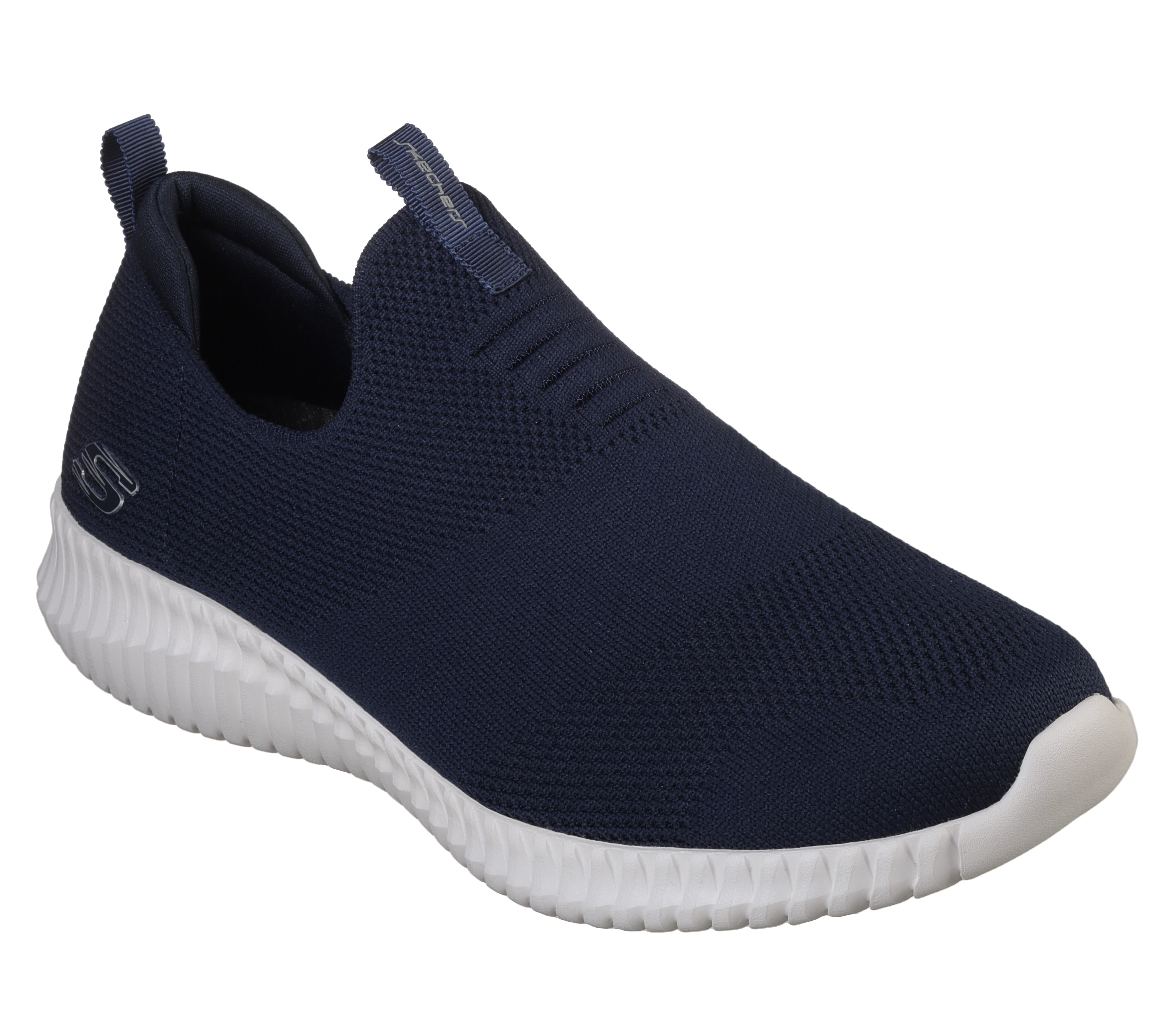 Skechers Elite Flex - Wasick
$70; Skechers.com
Flexible and comfortable sporty sneaker with air cooled memory foam insole.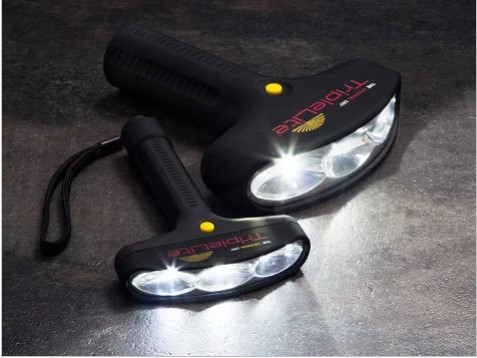 TripleLite: 180 Degree Flashlight
$19.95; TheGrommet.com
Lighten things up with a wide beam flashlight that illuminates your natural field of vision. A curved design and three ultra-bright LED bulbs create a 180 degree arc of light, providing improved visibility in all directions—not just straight ahead.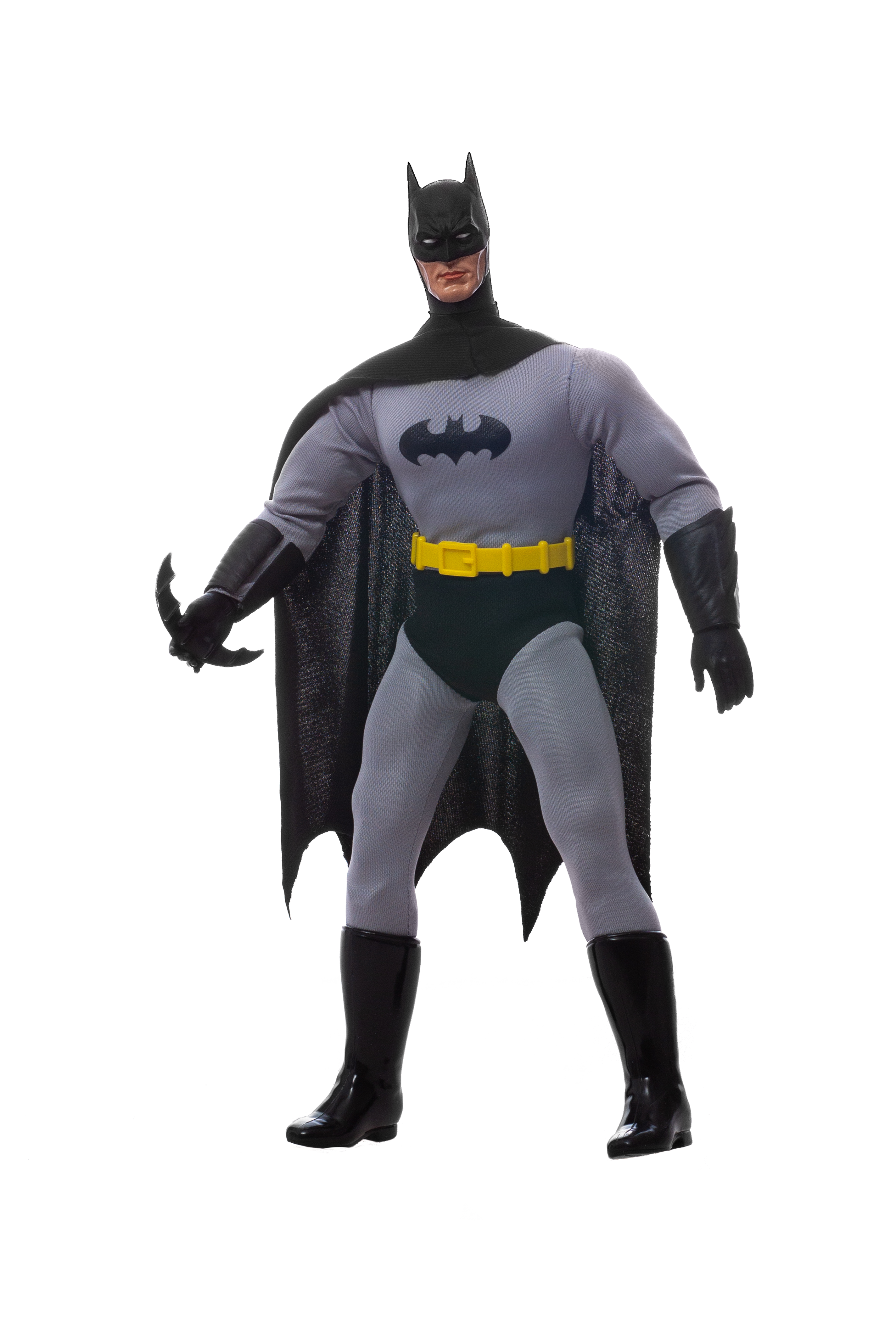 Mego Action Figure Line
$14.99-$29.99; Target.com
35 years after introducing what would become one of the most popular action figures of all time, Mego is back. The first wave features 18 characters that fans know and love, with only 10,000 limited edition figures per character available. 8" and 14" action figures featuring a wide range of fan-favorite pop culture icons including: Batman, Superman, Wonder Woman, Wizard of Oz, Star Trek Mirror Universe and many more.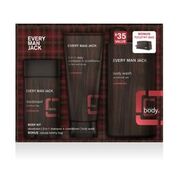 Every Man Jack Holiday Gift Sets
$20; EveryManJack.com
Give the man in your life everything he needs and nothing that he doesn't with professional quality formulas that are dermatologist approved. The line is formulated with responsible ingredients and identifiable essential oils and crafted in the USA. With six options to choose from this holiday season, Every Man Jack will be the perfect go-to gift.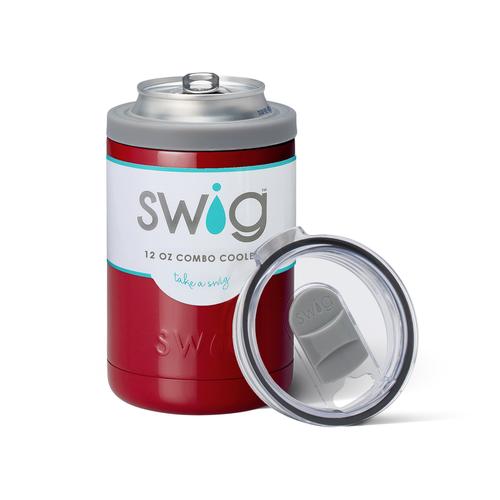 Swig Combo Coolers
$25.95; SwigLife.com
Swig Vacuum Insulated tumblers will keep your beverages ice cold while enjoying the game with friends or at the beach on a hot sunny day. These Combo Coolers can be used multiple ways. Use the slide-closure lid to turn it into a cup, or secure any can or bottle with the twist-on holder to keep your hands dry and your drinks cold.
Badass Beard Oil
$14.99; BadAssBeardCare.com
Beard oil will soften and relax dads beard, condition his skin to relieve itch and dandruff, and add a healthy shine.
Cuisinart Professional Portable Gas Grill
$199.99; Cuisinart.com
Perfect for tailgating, impromptu summer entertaining, and more, this gas grill offers 20,000 BTUs of cooking power in a convenient, portable design.

Casio PRIZM fx-CG50 Calculator
$118.99; CasioEducation.com
Boasts an enhanced new look and an improved catalog function to use commands more quickly. With 3D graphing, users can easily draw 3D graphs such as planes, cylinders, and spheres, and view them from various angles. Also equipped with Picture Plot technology which enables users to plot points on top of real-life pictures.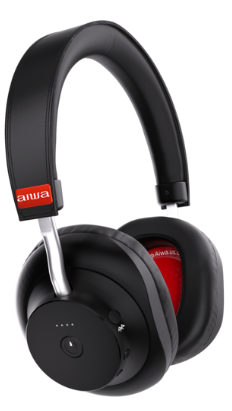 Arc-1 Bluetooth Headphones
$199; Aiwa.co
Brings superb sound quality to a light, comfortable, and durable over-the-ear wireless headphone. Thanks to its class-exclusive 40mm biocellulose-diaphragm drivers, the Arc-1 delivers clean bass, accurate smooth mids, and a clear, well-extended treble with low distortion in high frequencies. The perfect gift for an aspiring DJ, video game enthusiast, or lover of a stellar listening experience.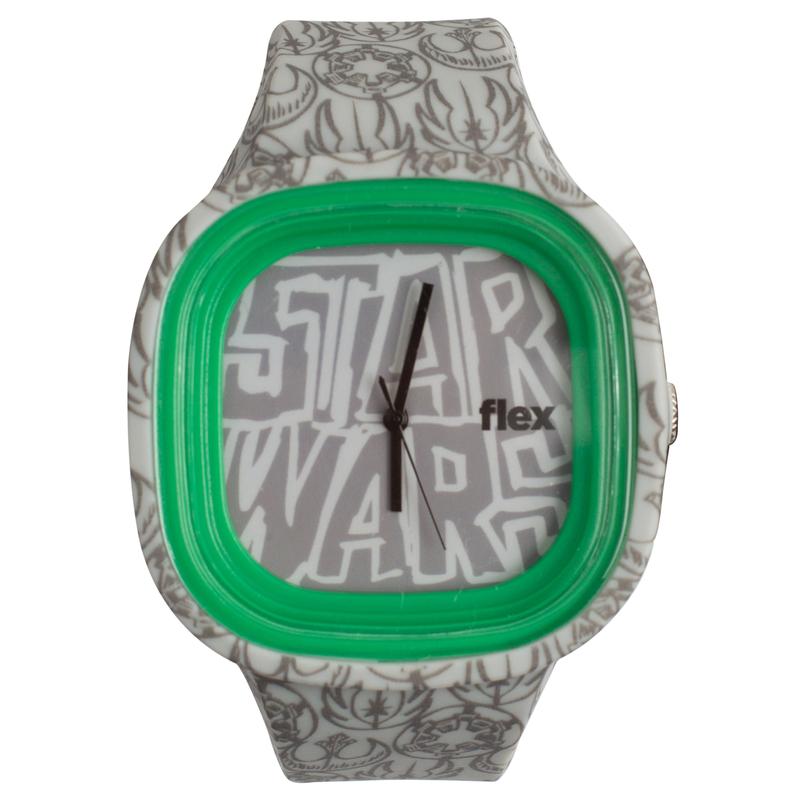 Flex Watches Star Wars Collection
$$40; FlexWatches.com
The Star Wars watches collection from Flex Watches features seven unique limited edition designs for the discerning fan. Flex Watch Bands are interchangeable - meaning there are 99 possible combinations you can create using the Star Wars themed watches faces and bands. Available in classic and mini sizes, are 5 ATM water resistant, and are made of light-weight, ergonomic silicon with a stainless steel backplate.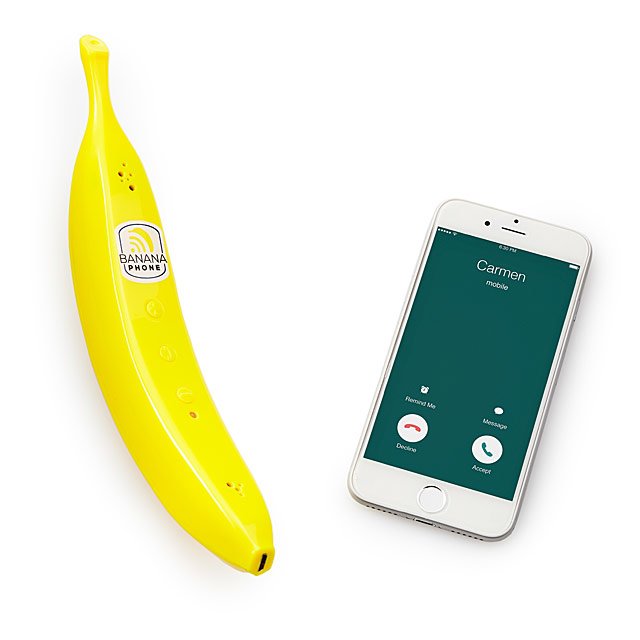 Banana Phone
$39.99; https://bananaphone.io
Banana Phone is equally hilarious for the trendsetting middle schooler, the hipster teen, the ironic urban outfitters inspired college student or anyone in an office, on the golf course, or standing around the kitchen counter. Banana Phone is an amazing accessory for parents who want their kids to use their phones without having them scroll through their photos, order things on Amazon, or get their dirty sticky fingers all over their screens when talking to grandparents.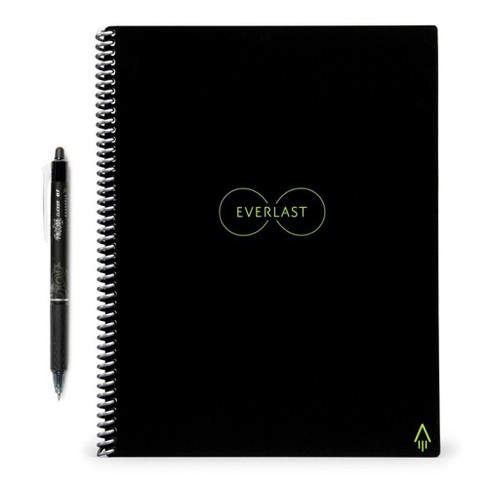 Everlast Notebook by Rocketbook
$34; GetRocketbook.com
Provides a classic pen and paper experience that is built for the digital age. With Optical Character Recognition (OCR) features, the Rocketbook allows you to transcribe and search handwritten notes right in the Rocketbook App. Use the Rocketbook app to scan your notes into editable documents and automatically save them to your favorite cloud services including Dropbox, Google Drive, and Evernote, to name a few. Rocketbook allows everyone on your list to stay organized and efficient without wasting paper.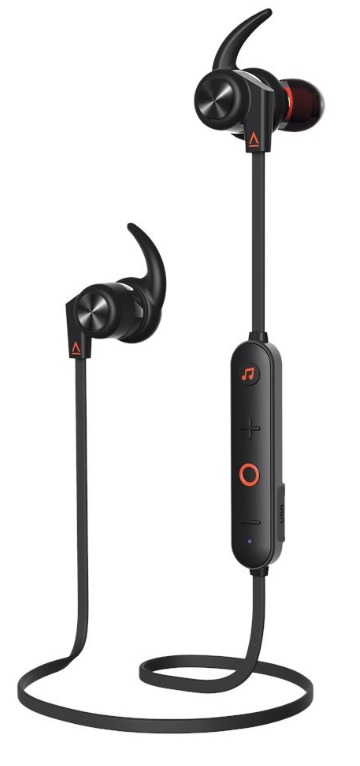 Creative Outlier ONE Plus
$49.99; us.Creative.com
Keeping the superior sound quality, comfort and fit, the Outlier ONE Plus comes with enhanced Bluetooth 4.2 connectivity and a 4GB built-in MP3 player1 that allows you to play music directly — without cellular connection or your phone. Easily drag and drop your music files using the included data cable from your PC/Mac to the headphones. The 4GB built-in music player supports high-quality FLAC and WAV, as well as MP3 and WAV formats. Certified IPX4 sweat-proof for the toughest workouts with a long-lasting battery life of up to 10 hours2, Outlier ONE Plus is your perfect plus one for all activities.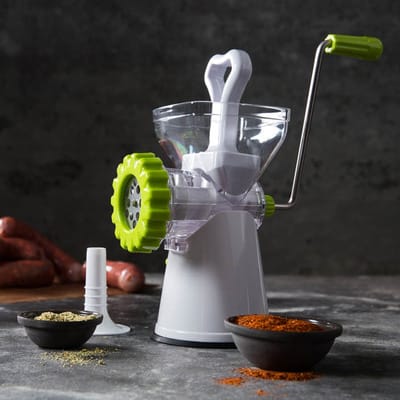 Sausage Making Kit
$79.99; ManCrates.com
He'll be churning out all the chorizo with this kit, which comes with a grinder/mincer, spice blends, sausage casings and a detail brush.
Updated: December 2018