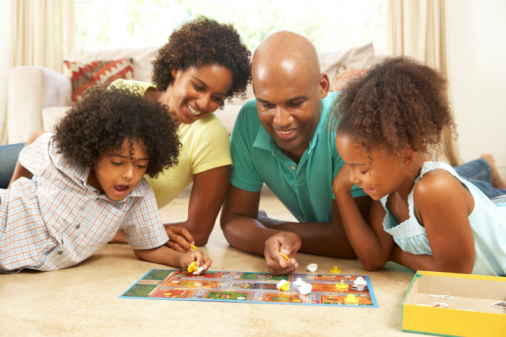 Family Board Games! Check out these fun games for kids of all ages.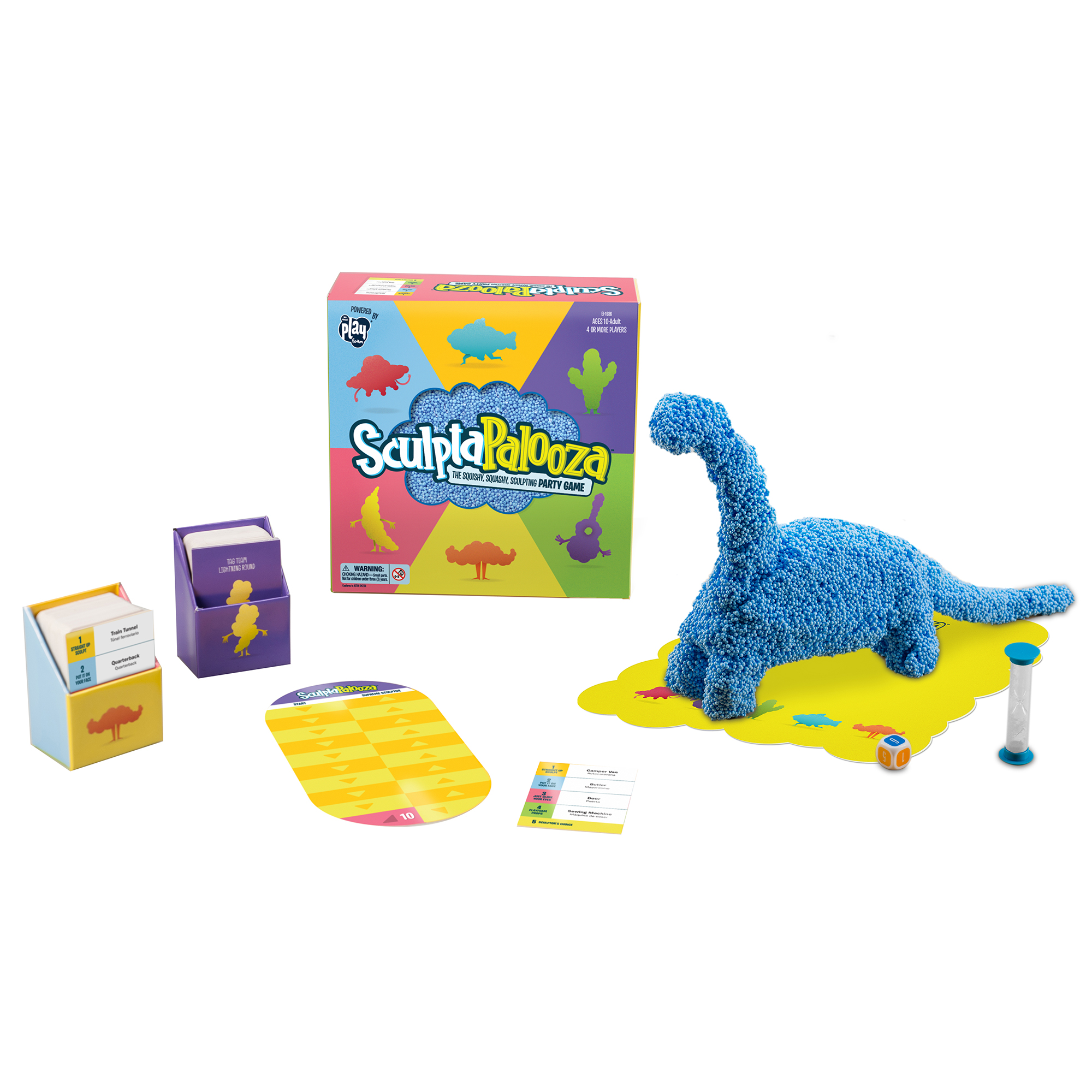 Sculptapalooza
$19.99; 10+
EducationalInsights.com
Squish and squash your way into sculpting superstardom. This fast-paced, hands-on game gets teams racing against the clock to sculpt their way through hilarious challenges for laugh-out-loud family fun.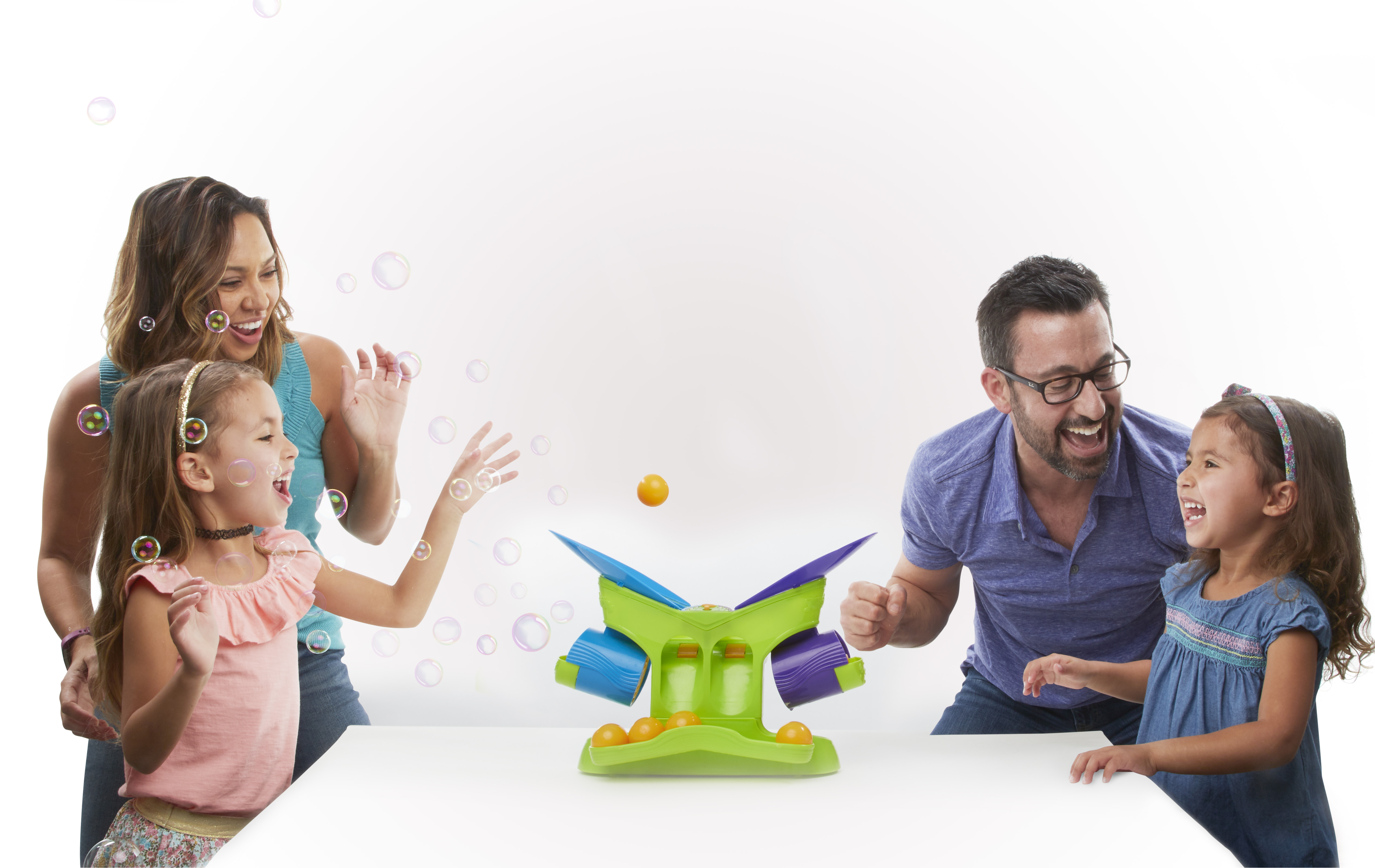 Gazillion Bubble Pong
$19.99; 3+
Funrise.com
Delivers fun and excitement as you bounce ping pong balls into your opponent's side to score points and blast them with a Gazillion bubbles. The first person to score three times wins. And with three levels of difficulty, Bubble Pong is fun for the whole family. When the Bubble Pong game is over, turn on bubble machine mode for a non-stop bubble party.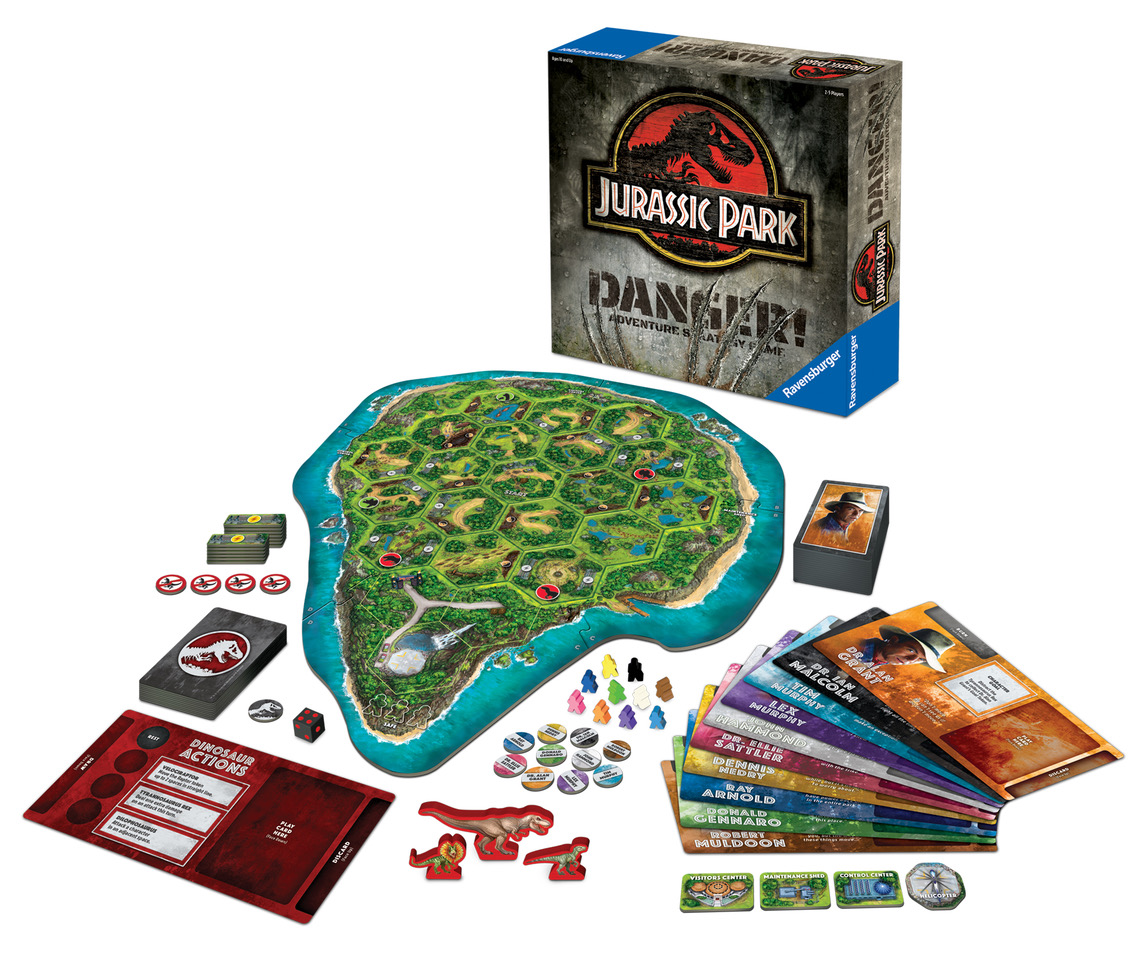 Jurassic Park Danger! Game
$24.99; 10+
Target.com
The first visitors have arrived at Jurassic Park to see its miraculous dinosaurs firsthand. But chaos has hit Isla Nublar— the power is out, and the prehistoric creatures are on the hunt. One player controls the T. Rex, Dilophosaurus, and Velociraptor, prowling through the jungle to attack the humans. The other players team up as characters from the classic movie, struggling to get Jurassic Park back online and escape the island before they become prey.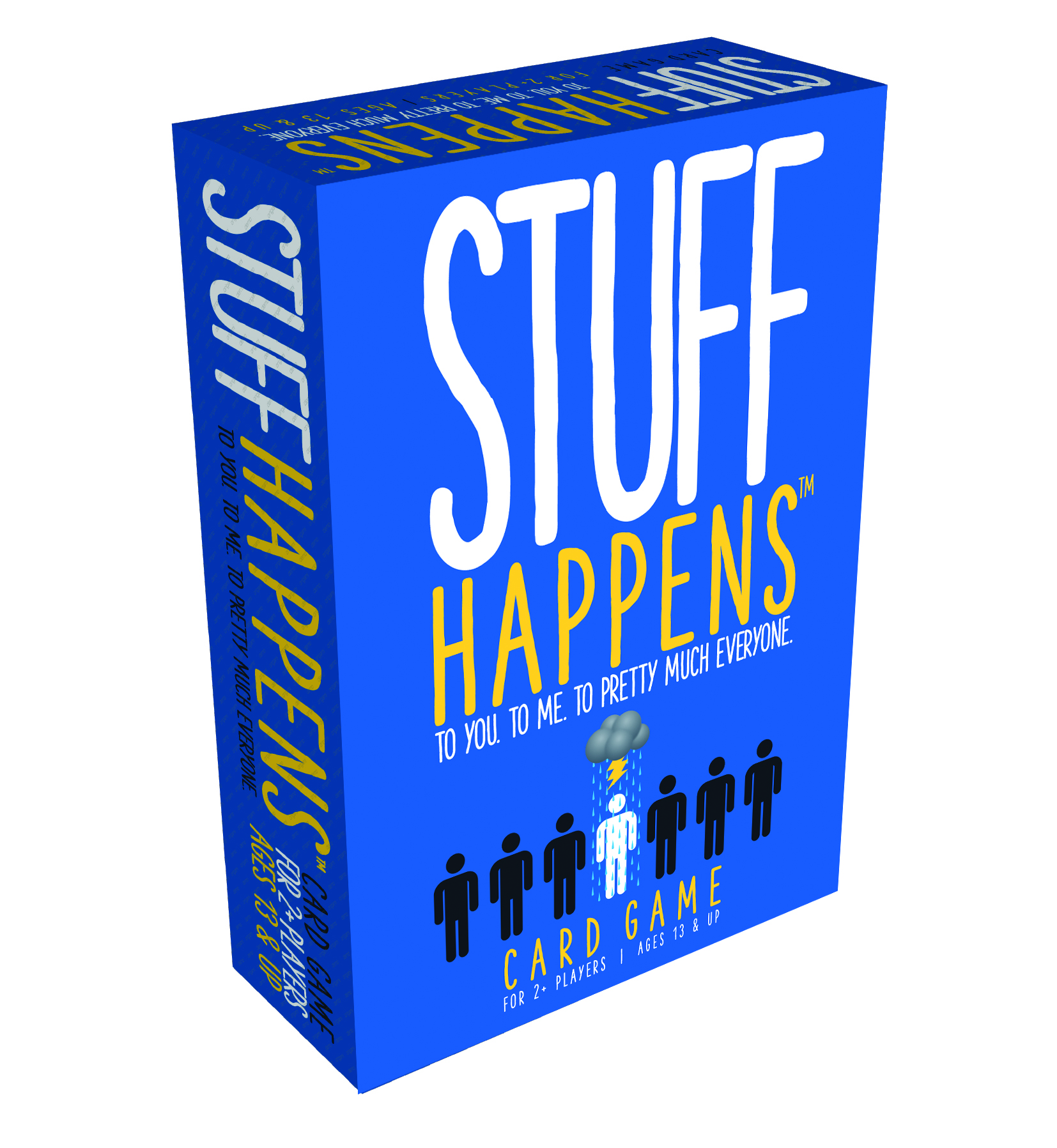 Stuff Happens
$19.97; 13+
Walmart.com
In this hilarious family card game, you're going to read some really messed up stuff on these cards, and then rank them based on how bad they really are. Is a 3rd degree sunburn better or worse than seeing your father naked? Is it worse than dropping your phone in the toilet? Rank the card, and if our Misery Index agrees with you, you get to keep it. Correctly rank 10 cards and you win.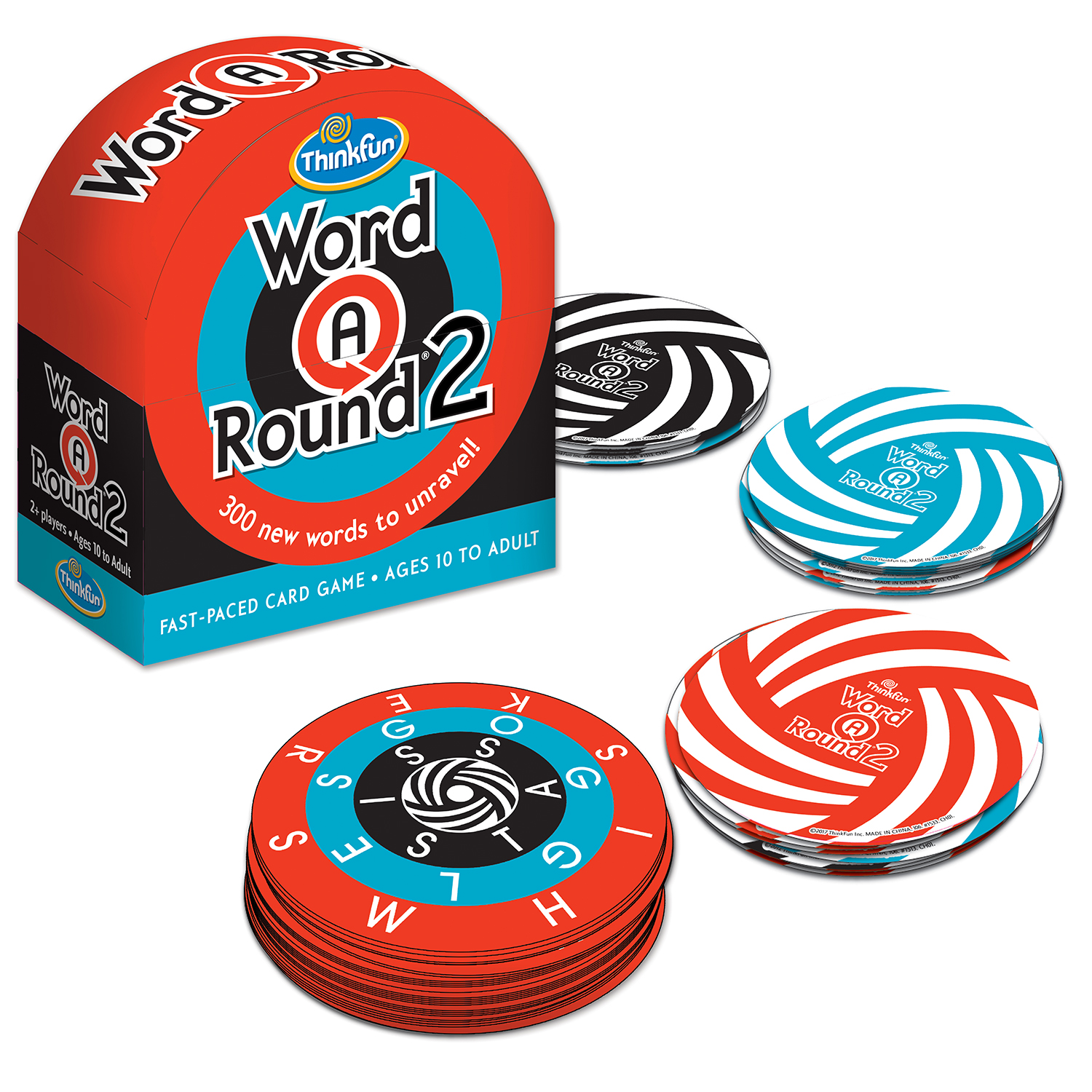 Word A Round 2
$12.99; 10+
ThinkFun.com
With 300 brand new words, Word A Round 2 can be played as a standalone game or combined with the original to create a mega-game of fast-paced fun. Just like the original, the challenge in Word A Round 2 is to quickly figure out where the word starts and to read it aloud before your opponents.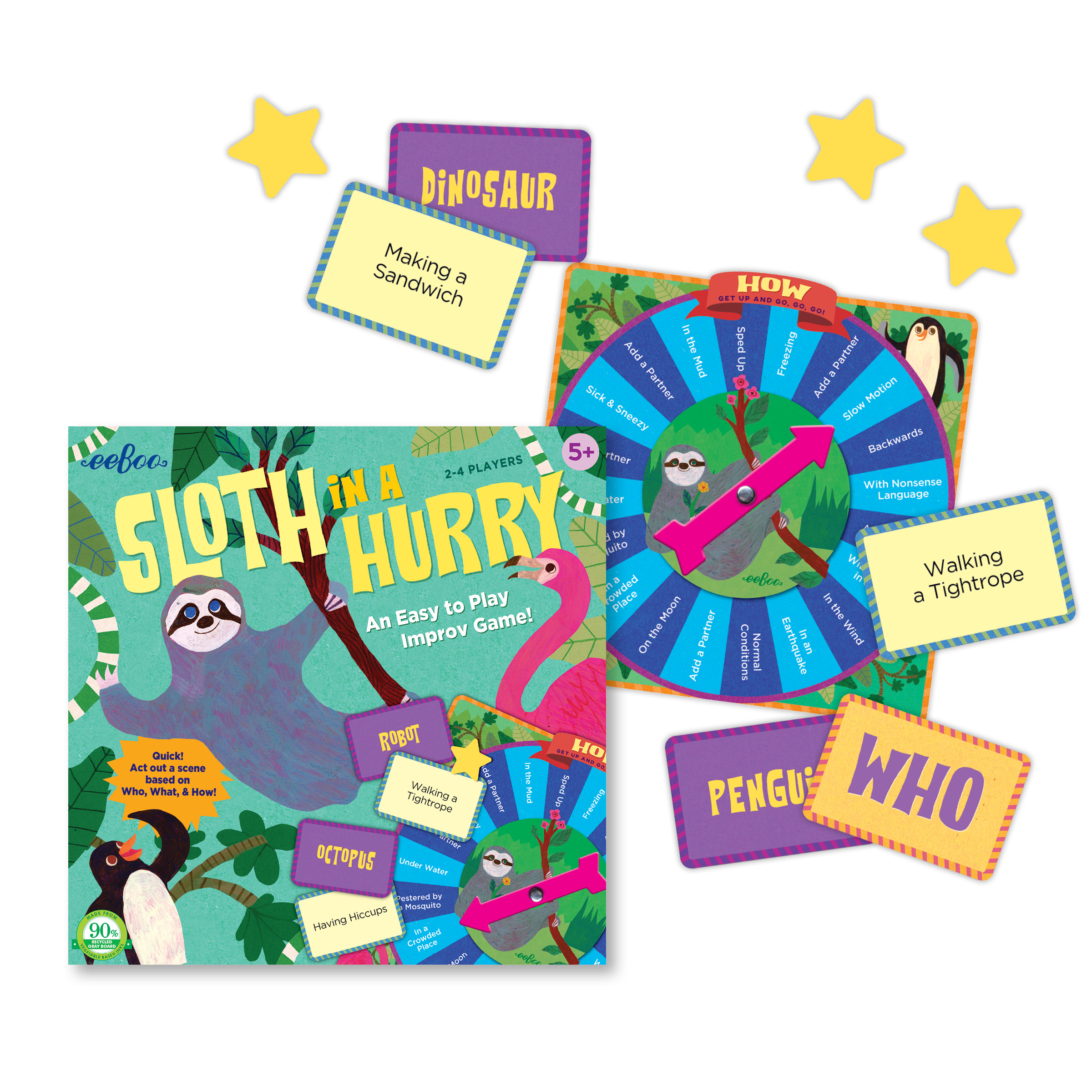 Sloth in a Hurry
$17.99; 5+
eeBoo.com
Quick! Can you act Who, What, and How? Take turns drawing a Who and What card, then spin for the How. Are you a Zombie Roller Skating on the Moon? Or perhaps a Penguin Walking a Tightrope with a Robot Partner? This quick-action improv game gets kids up, active, and laughing. Easy to learn and play, Sloth in a Hurry is a non-competitive, confidence building game.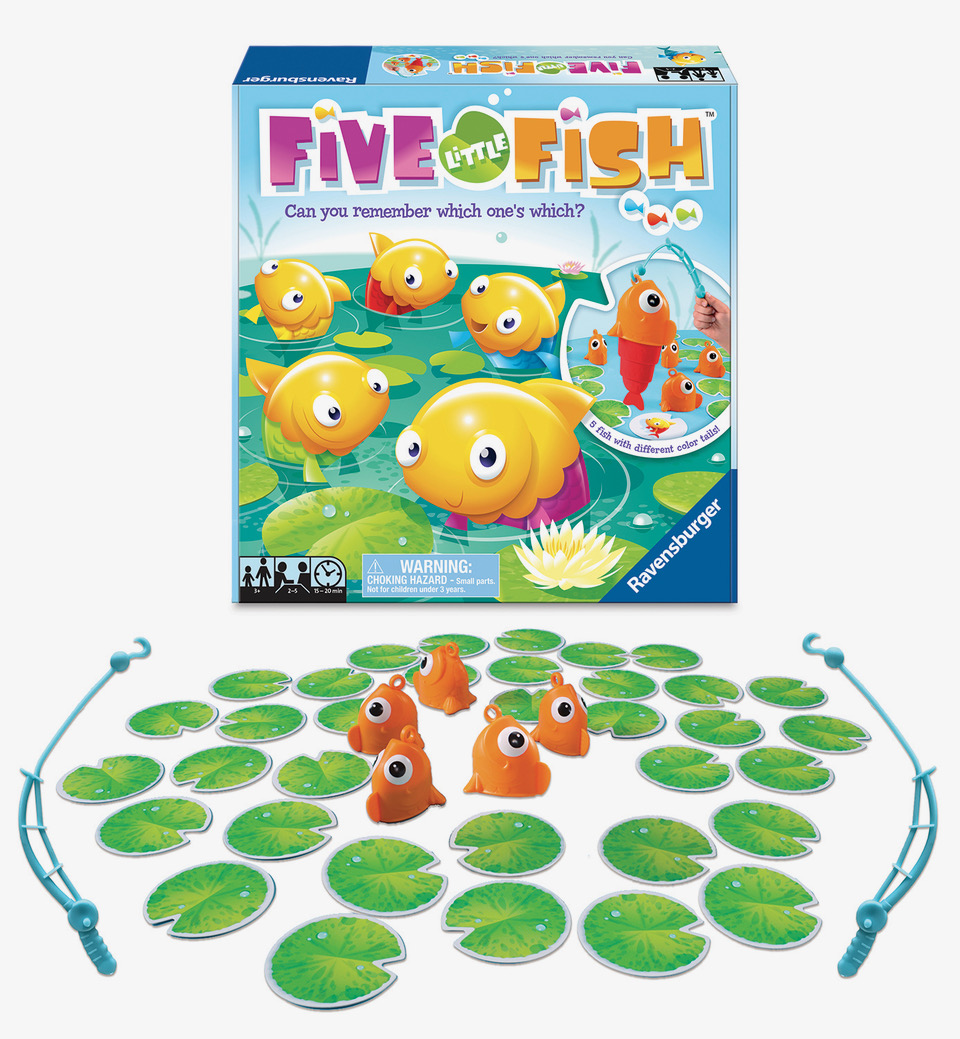 Five Little Fish
$19.99; 3+
Ravensburger.com
Flip a Lily Pad Card to see which fish to catch. Use a Fishing Rod to hook the fish you think will match. As you reel it toward you watch as your fish expands accordion style to show its colors. If it's a match, you keep the catch. Pay close attention. The fish change positions. Can you remember which one's which? Catch the most fish to win.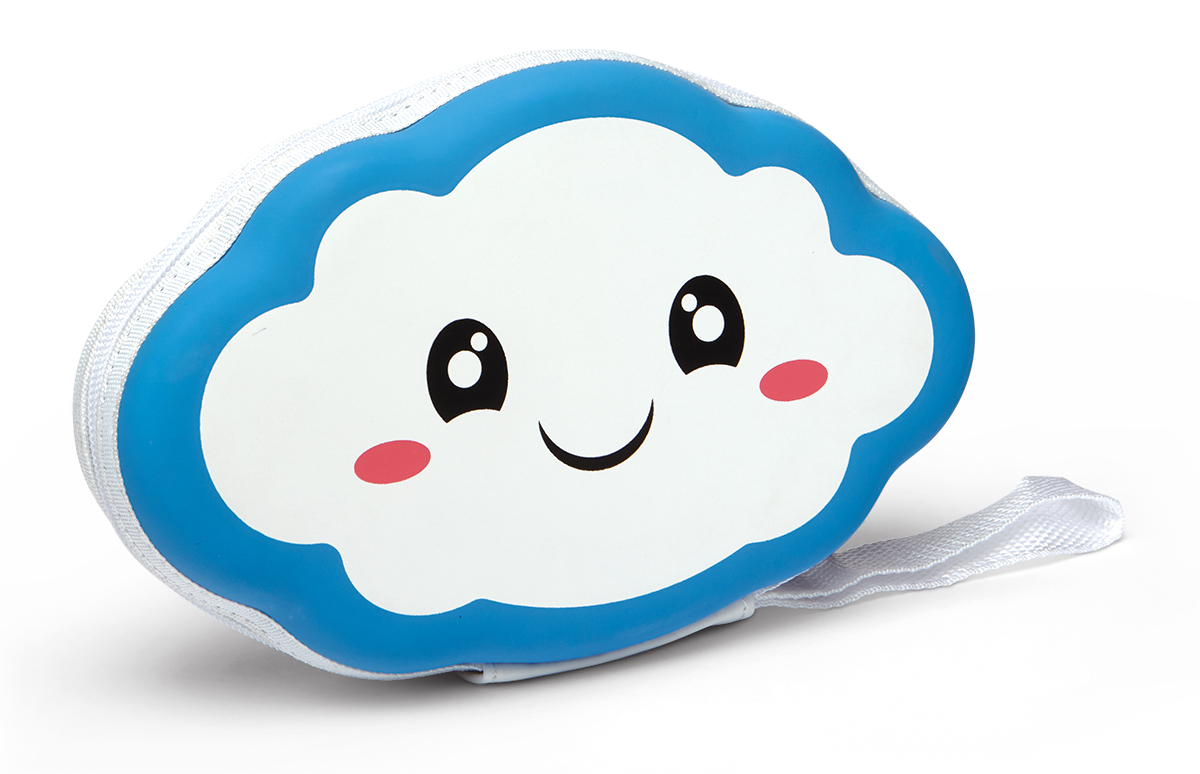 Clouds
$13.99; 4+
BlueOrangeGames.com
It's a bird, it's a plane, it's a....bear? Clouds is a matching game that was made for the wildest of imaginations. Turn over a card and quickly search to find the halves that complete the picture. Be the first to find them, and win. A durable smiley-faced pouch, complete with a wrist strap, make this game great to take on the go.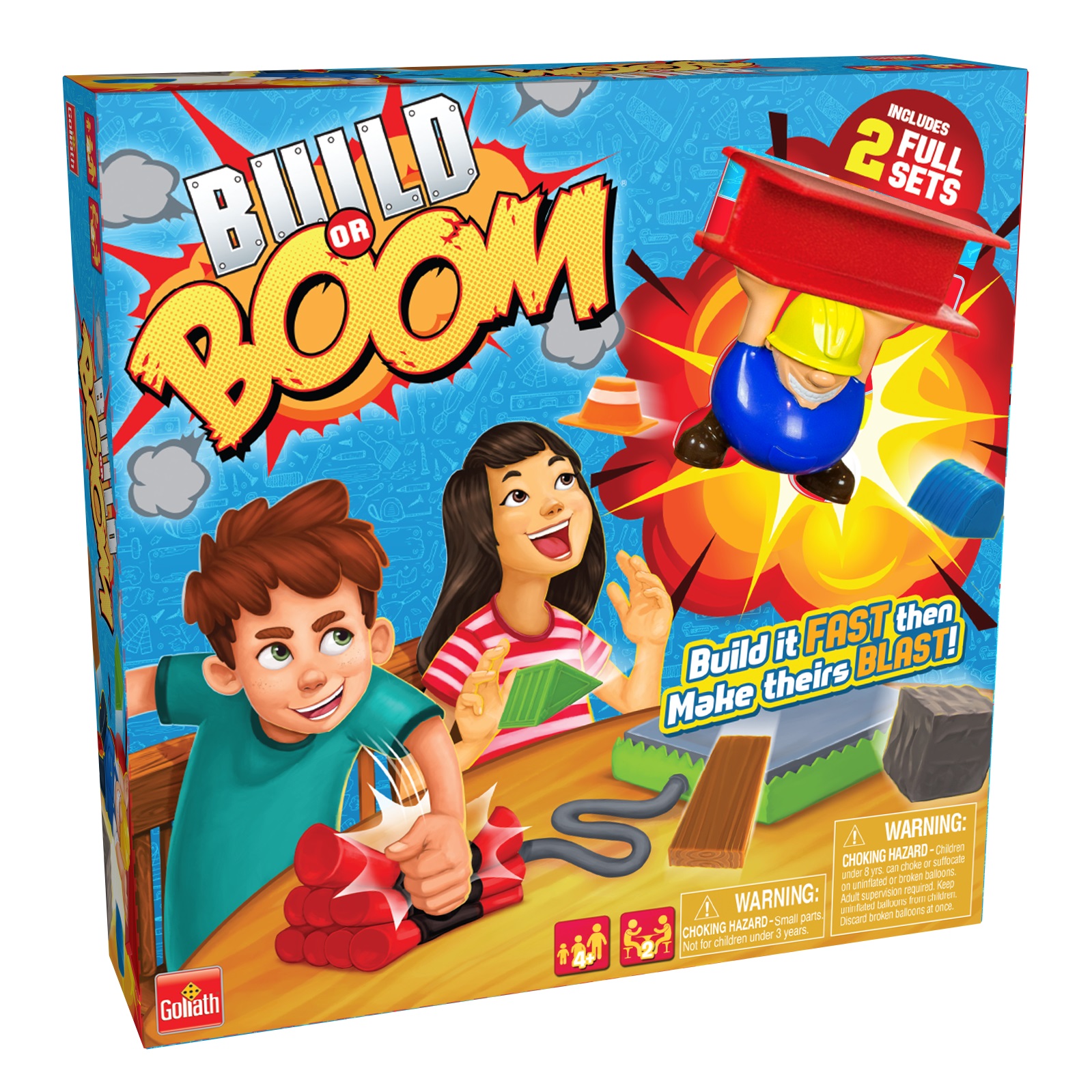 Build or Boom
$24.99; 8+
Walmart.com
Will you be the first to build, or get boomed? Players race to stack their blocks exactly like the construction card. When they finish- BOOM! They hit the dynamite blast pad - sending their opponent's tower to the ground. Build or Boom tests speed, shape recognition and your ability to stay calm under pressure.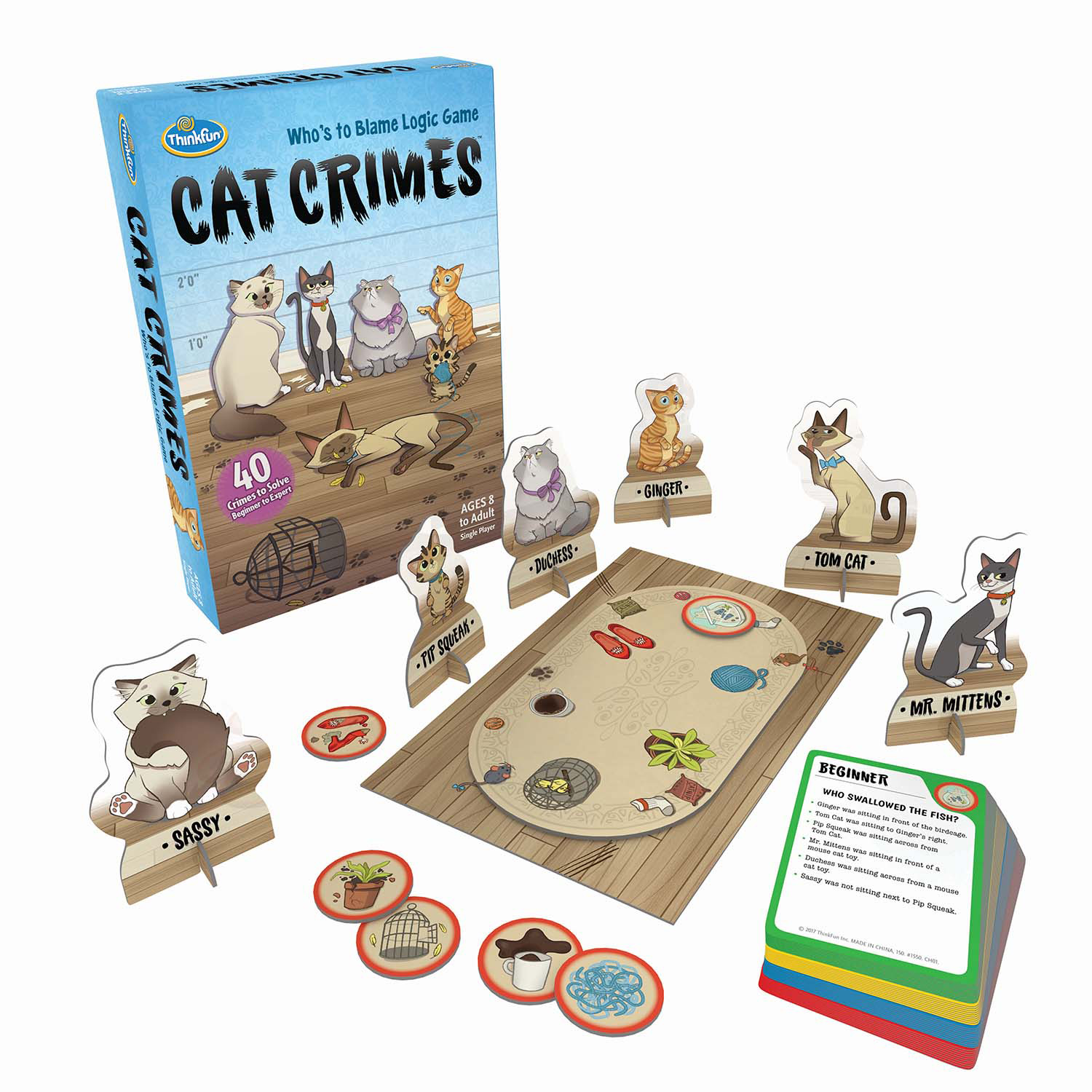 Cat Crimes
$12.99; 8+
ThinkFun.com
A feline crime has been committed, and it's your job to identify the culprit. Cat Crimes is a single-player deductive reasoning game with a lovable cast of characters – who may be up to no good. Each of the 40 challenge cards presents a crime and a series of clues to help solve it. There are six cat suspects to choose from and a game board that features supporting evidence. Grab your magnifying glass and sharpen your wits, it will take all your detective skills to solve these diabolical Cat Crimes.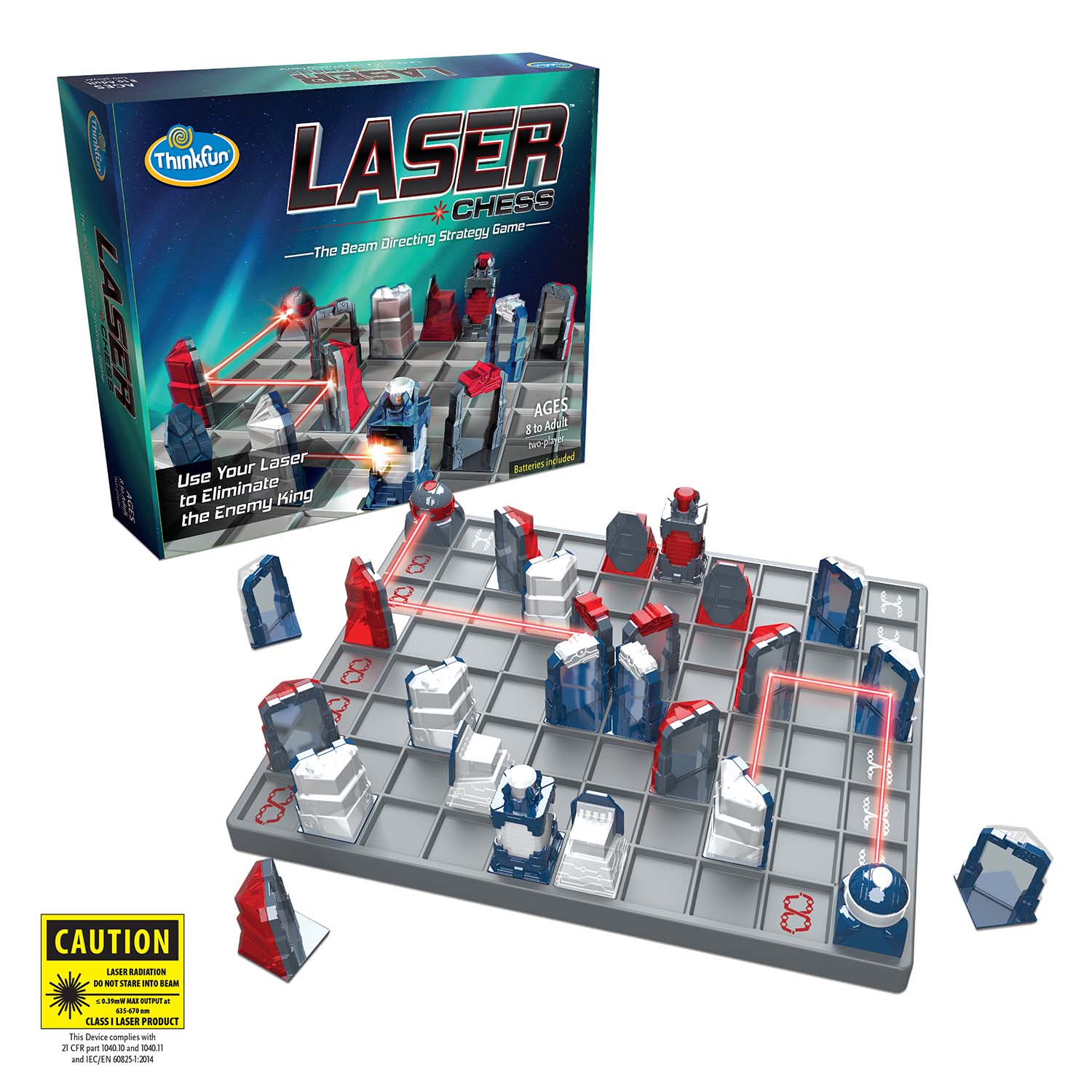 Laser Chess
$39.99; 8+
ThinkFun.com
Laser Chess is a two-player strategy game that combines the spatial thinking skills of chess with the high-tech fun of laser beams. Players alternate turns moving their mirrored pieces around the board, and at the end of each turn, players fire a real laser. The beam bounces from mirror to mirror, and if it strikes a non-mirrored surface of any piece, it is immediately removed from play. If you illuminate your opponent's king – YOU WIN!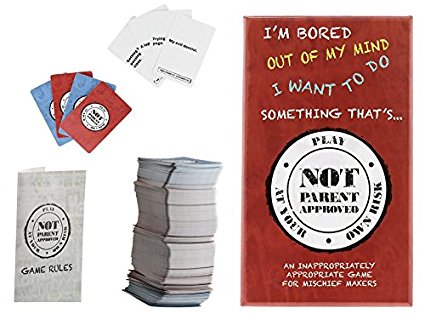 Not Parent Approved
$24.99; 8+
NotParentApproved.com
A hilarious word game of fill-in-the blanks designed to reintroduce a love of tabletop games for a screen-obsessed generation. Ever wondered how booger juice, vampire bunnies, and grandma can end up in the same sentence? Kids get to be their mischievous selves without getting into real trouble, spend face-to-face interaction time with family and friends rather than with their gadgets, expand their imagination and creativity through wacky humor, laugh at jokes and at themselves.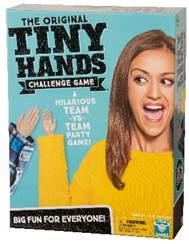 The Original Tiny Hands Challenge Game
$19.99; 8+
MooseToys.com
A hilarious team vs. team party game where players must compete in outrageously fun physical stunts using nothing but their tiny hands. Can you catch a ball, turn over a playing card and serve someone a drink? Sounds easy right? But it's trickier and funnier when all you have is two Tiny Hands to do it with. Pick a card, make a wager and play to win. Performing the stunts with your Tiny Hands is funny and watching your friends perform them is even funnier.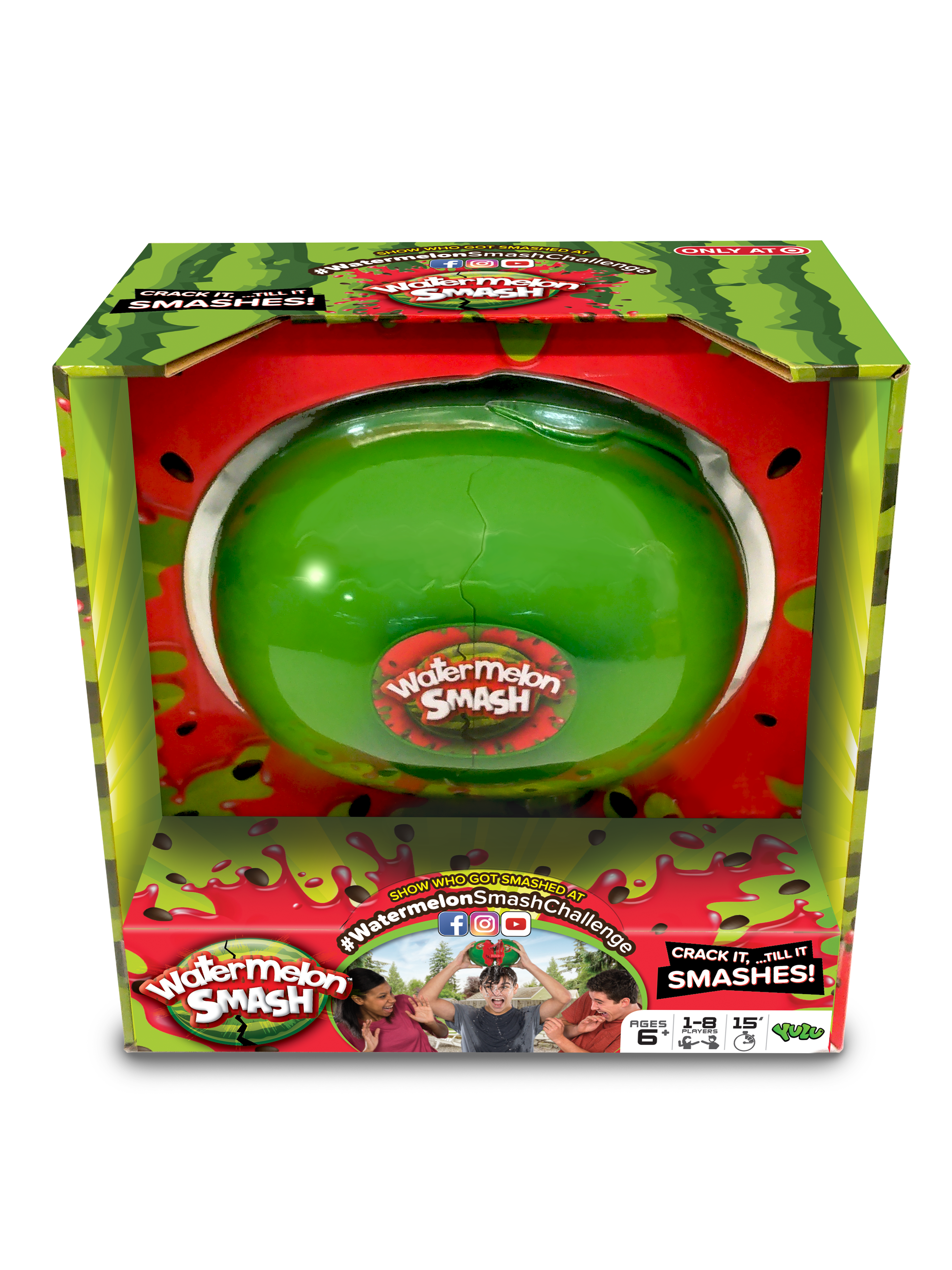 Watermelon Smash
$19.99; 6+
YuluToys.com
A hilarious twist on the water roulette challenge. Will you end up dry or soaking wet? Use your head to find out. Fill the watermelon with water or use the provided watermelon seeds for indoor play. Players take turns spinning the spinner to determine their fate. Follow the indicated instructions on the spinner and press the watermelon against your head. Watch out, you never know when the watermelon will crack and you will lose. The last player left in the game wins.
Published: May 2018