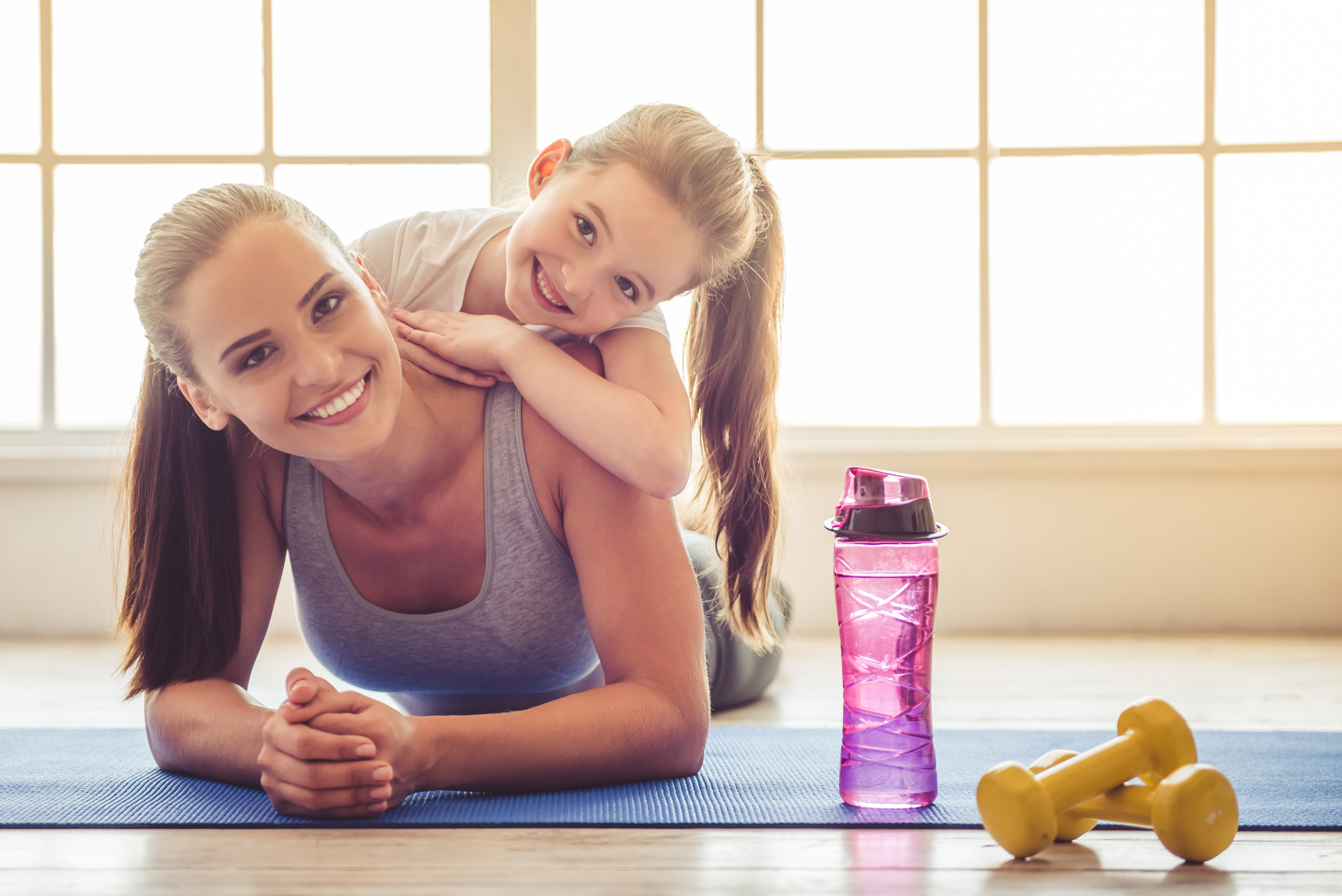 Health and Fitness Products! Check out these great fitness products to keep you and your family happy and healthy all year long!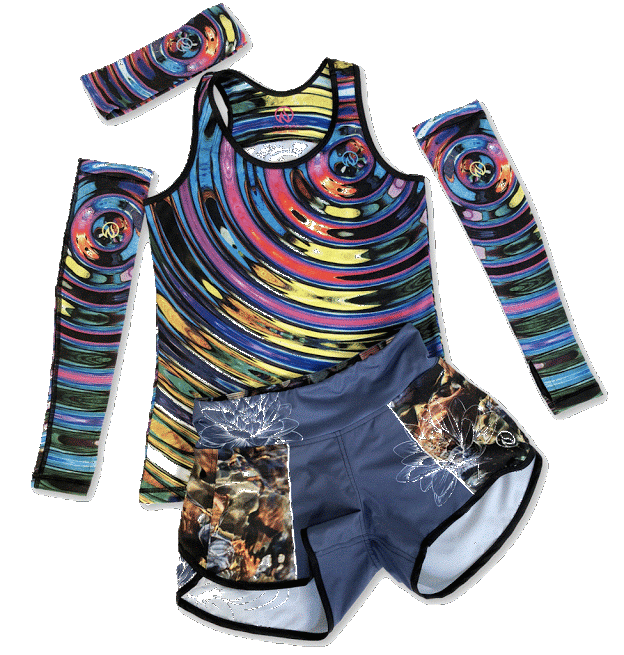 INKnBURN Activewear
$39-$99; Inknburn.com
Women love workout apparel they not only can exercise in but live in. With only Limited Edition styles available, you won't be another carbon copy of athleisure walking down the street. Each piece features original artwork and designs handmade in Southern California, meant to inspire, strengthen and motivate runners, yogis, cyclists or busy moms on the go. All handmade in the USA, INKnBURN uses Dry I.C.E fabric that is light, stretchy and has a silky feel to keep you cool and dry. From capri leggings, shorts, skorts and more, INKnBURN has a style for everyone and a variety of occasions.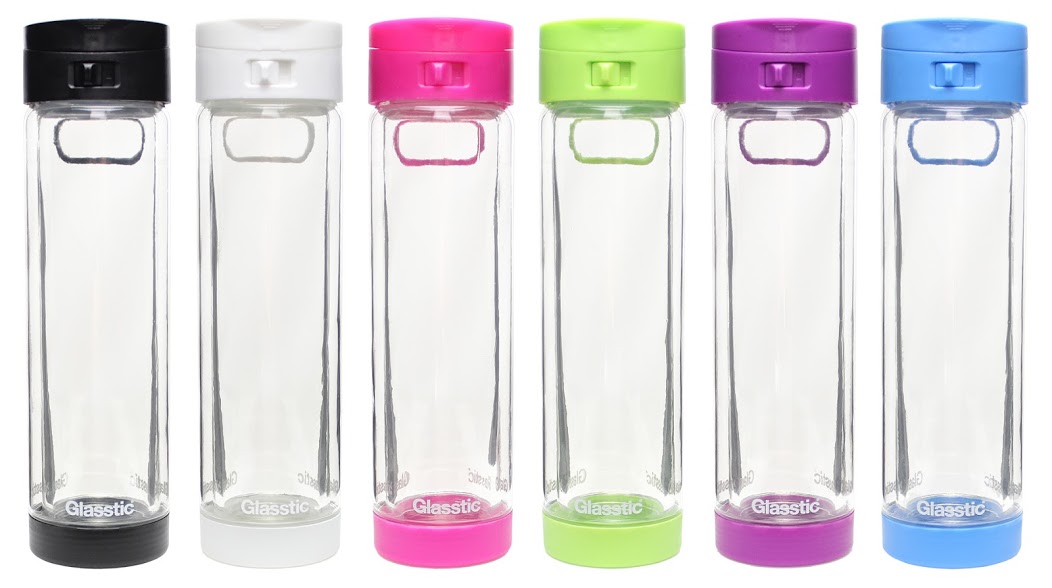 Glasstic Bottles
$19.99; GlassticWaterBottle.com
Glass on the inside means there's no risk from toxins or BPA. And you can stop worrying about breakage because they are coated with a protective outer shell ensuring they won't break. Shatterproof, easy to clean, change up your style – with the insert packs you can create lots of different looks, including coloring your own, wide mouth, large spout.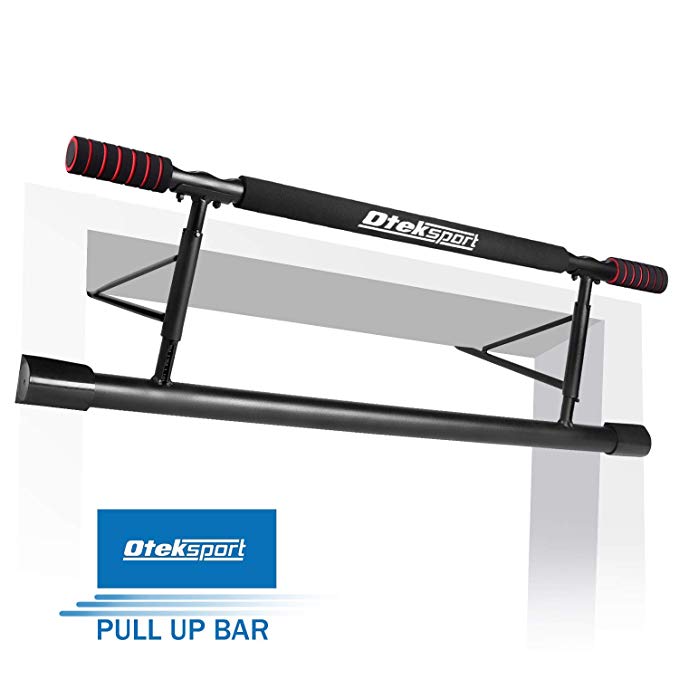 Oteksport Pull Up Bar
$76.99; Amazon.com
The pull up bar turns any doorway into a personal gym, no need to assemble. Simply hook right into the doorframe, get a full body workout, and fold away for storage. Suitable for tall people and holds up to 400 lbs (200 kg). Heavy duty design prevents movement of the bar during exercise. With non-slip foam, our pull up bar not only prevents you from scratch caused by your door frame, but prevents sliding and interruption during your exercise.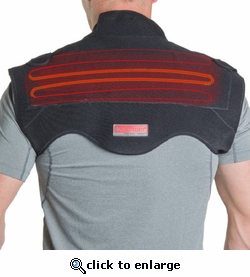 Infrared Heated Neck and Shoulder Pain Relief Wrap
$119.95; VentureHeat.com
This heat therapy wrap offers an effective remedy to stiff necks and sore shoulders with Far Infrared Rays (FIR) which penetrate deep below the skin to ease the pain. The safe, low voltage wrap comfortably conforms to the upper back and neck to loosen up knots and relieve aches and pains.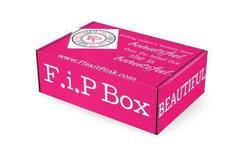 Flex It Pink Subscription Box
$29.97; FlexItPink.com
Healthy is an outfit that looks different on everybody. Flex It Pink offers stylish activewear that include extended sizes ranging from XS up to XXXL. The apparel collection is made up of tanks, tees, leggings and more- all featuring fun statements such as "Unicorn Mode" and "I'm Not Strong For a Girl, I'm Just Strong." The F.I.P. Box is a fun way to keep subscribers motivated. Each box contains a tank top, a healthy snack, your virtual 5k packet or 30-day challenge details, and fun fitness accessories like headphones or shaker bottles.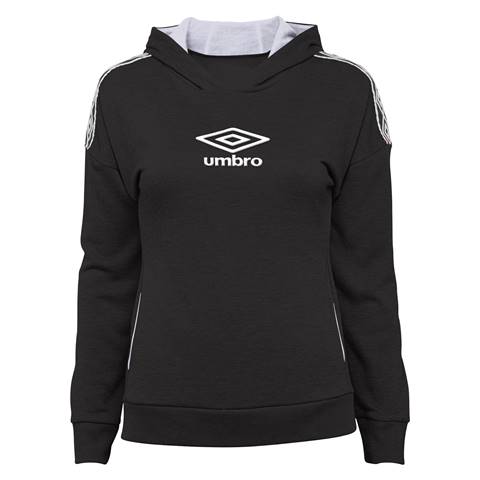 Umbro Running Diamonds Hoodie
$70; UmbroPremeir.com
Throw on this fitted hoodie before, during, or after your workout. Umbro's running diamond hoodie is the everyday garment that will touch up your wardrobe with a sporty flair. Features a minimalist look with logo taping on the shoulders and central embroidery that is perfect for any athletic or leisure activities. Made from a poly rayon french terry fabric, this sweatshirt provides a thin layer of close fitting warmth that doubles as a layering essential.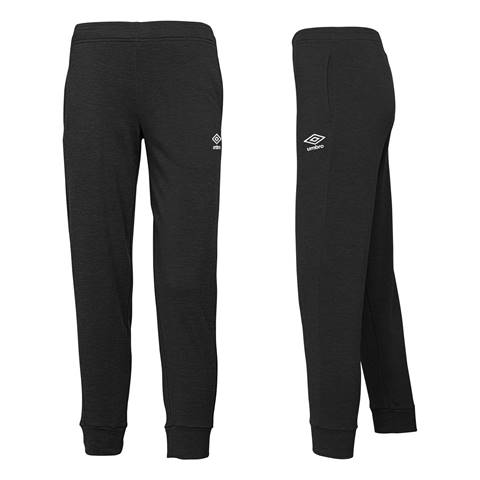 Umbro Classic Jogger
$60; UmbroPremeir.com
Look good, and be comfortable while doing it in umbro's classic jogger. This jogger is made from poly rayon french terry fabric that ensures easy movement and bending. Features right side logo embroidery, an adjustable waistband, and bottom cuffs that create the perfect fit for training.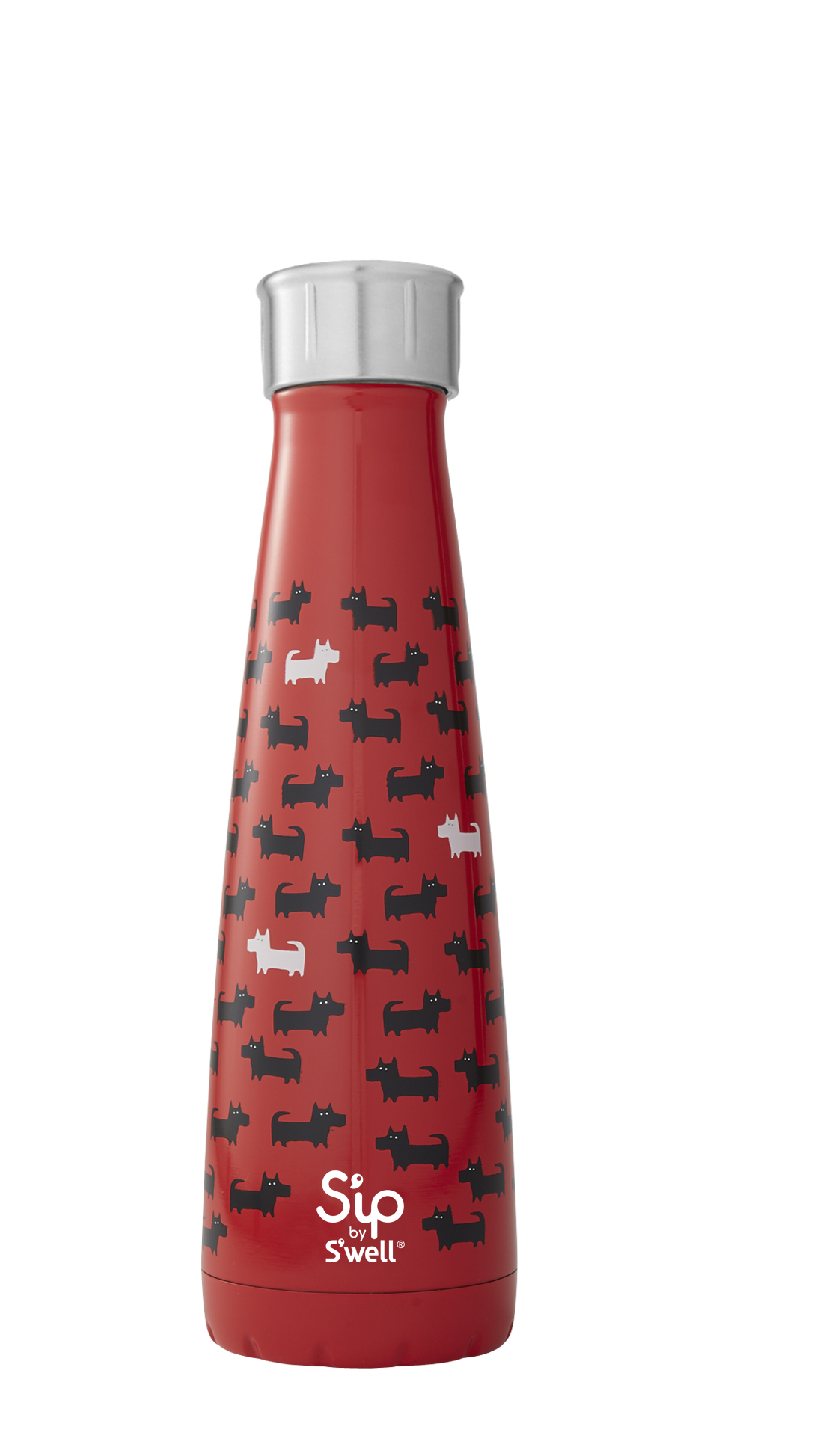 S'ip by S'well
$14.99-$19.99; sipbyswell.com
Double walled to keep liquids cold for up to 24 hours or hot up to 12 hours, perfect for staying hydrated throughout the day. The wide variety of whimsical prints ensures that anyone can find one that suits their personality. The 10 oz. size fits easily in packs or lunch boxes and comes with a colorful cap holder so lids won't get lost. The 15 oz. is the perfect size for everyday hydration.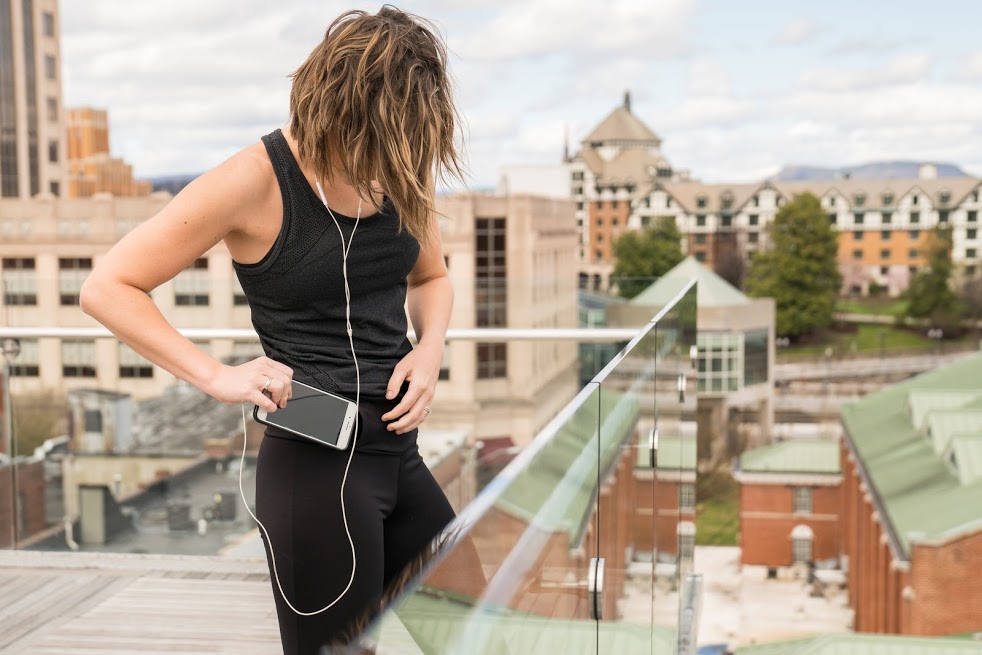 RaesWear Printed Capris
$72-$77; Raeswear.com
Go Hands-Free anywhere in these fashionably functional capris. Invisibly store your phone, keys, id, and other essentials comfortable, safely, and conveniently with the patented 360 degree waistband pocket. The waistband doesn't shift or sag, items don't bounce or move, and the shorts don't ride up.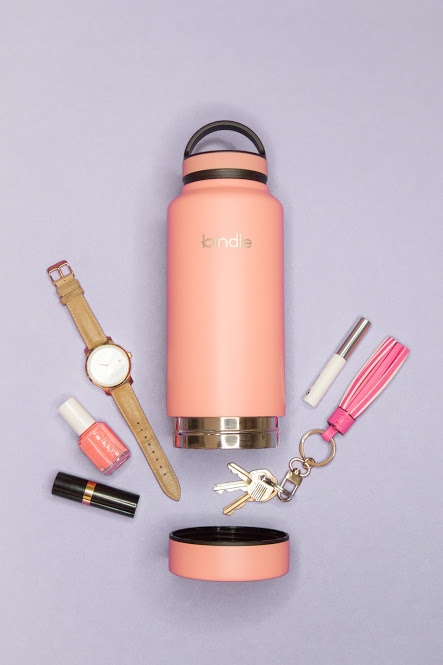 Bindle Bottle
$39; BindleBottle.com
Keep your necessities close while working out. Great for the beach, gym, office, and more. Holds 24 ounces of your favorite beverage as well as small necessities such as chapstick, keys, or headphones. This 2-in-1 bottle features: dual-walled and vacuum-insulated construction, keeps drinks hot or cold for hours, keeps the outside of the bottle "sweat-free", liquid capacity: 24 fl. oz. and a waterproof and scent-proof storage compartment.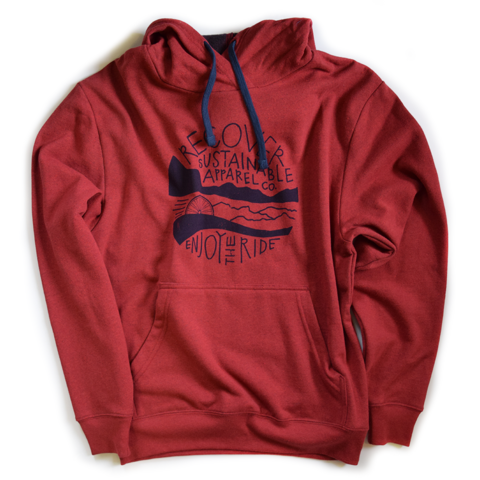 Enjoy the Ride Pullover Hoodie
$49; RecoverBrands.com
This original design is inspired by a love for the outdoors and our passion for biking. This sweet design is printed on a classic unisex Recover Pullover Hoody, which is made from 100% recycled materials. Made from eight plastic bottles, despite what you might think about plastic, this will be quite possibly the most comfortable hoody you've ever worn. Pick up this eco-friendly hoody today and help us make a more sustainable tomorrow. Each time one of our products is purchased, a portion of the proceeds go to sustainable initiatives, many of which are focused on helping you "Enjoy the Ride"!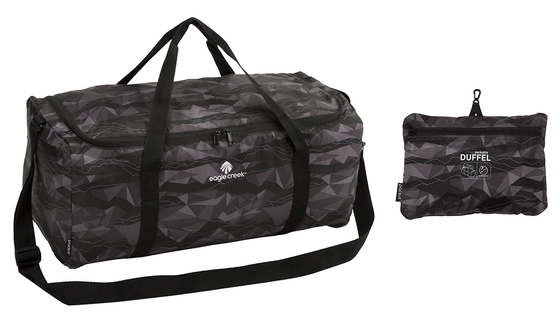 Pack-It Active Duffel
$29.95; EaglePeak.com
Duffel can be stuffed into its external side pocket for compact storage. Adjustable webbing shoulder strap. U-shape zipper opening for easy access.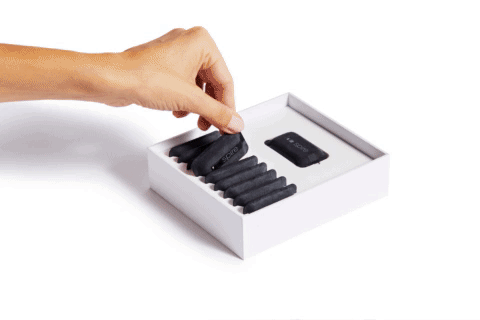 Spire Health Tag
$15-pack ($299), 8-pack ($199) and 3-pack ($99); https://spire.io/pages/healthtag
This is the only health tracking device that adheres directly onto your clothing to make your everyday outfits smart — zero charging required. Simply stick it on and forget that it's even there. Health Tag stays charged for 18 months, can be thrown into your washer and dryer, and resists water, sweat, dirt and all other manner of abuse. Paired with your smartphone, Health Tag provides daily health insights that you'll actually find useful: Breathing Patterns, Sleep Quality, Heart Rate and HR Variability, Stress Levels and Activity.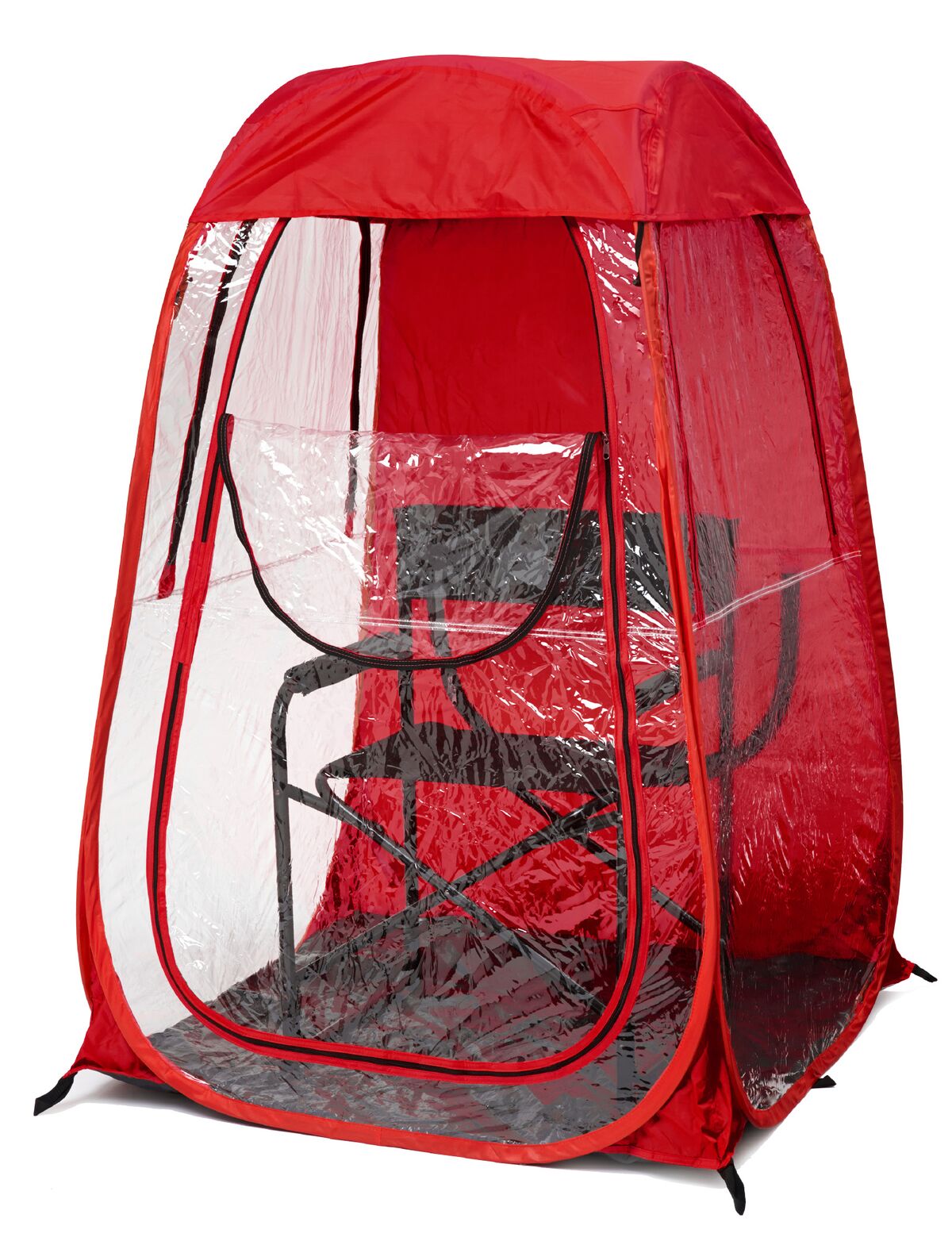 Under the Weather Original Pod
$99.99; UnderTheWeatherPods.com
Perfect for anyone who wants to sit on the sidelines and enjoy the game in comfort. Enjoy shade from the sun, shelter from the rain. Lightweight and easy to carry, the pods come in a vast array of colors and pop-up and fold down in seconds. Each comes in a circular bag which you can keep in your car or grab on the go for easy transport. Water and wind-proof, each pod is treated with a coating that helps prevents the harmful rays of the sun getting you, and each pod has transparent sides on all 3 sides so you can see everything.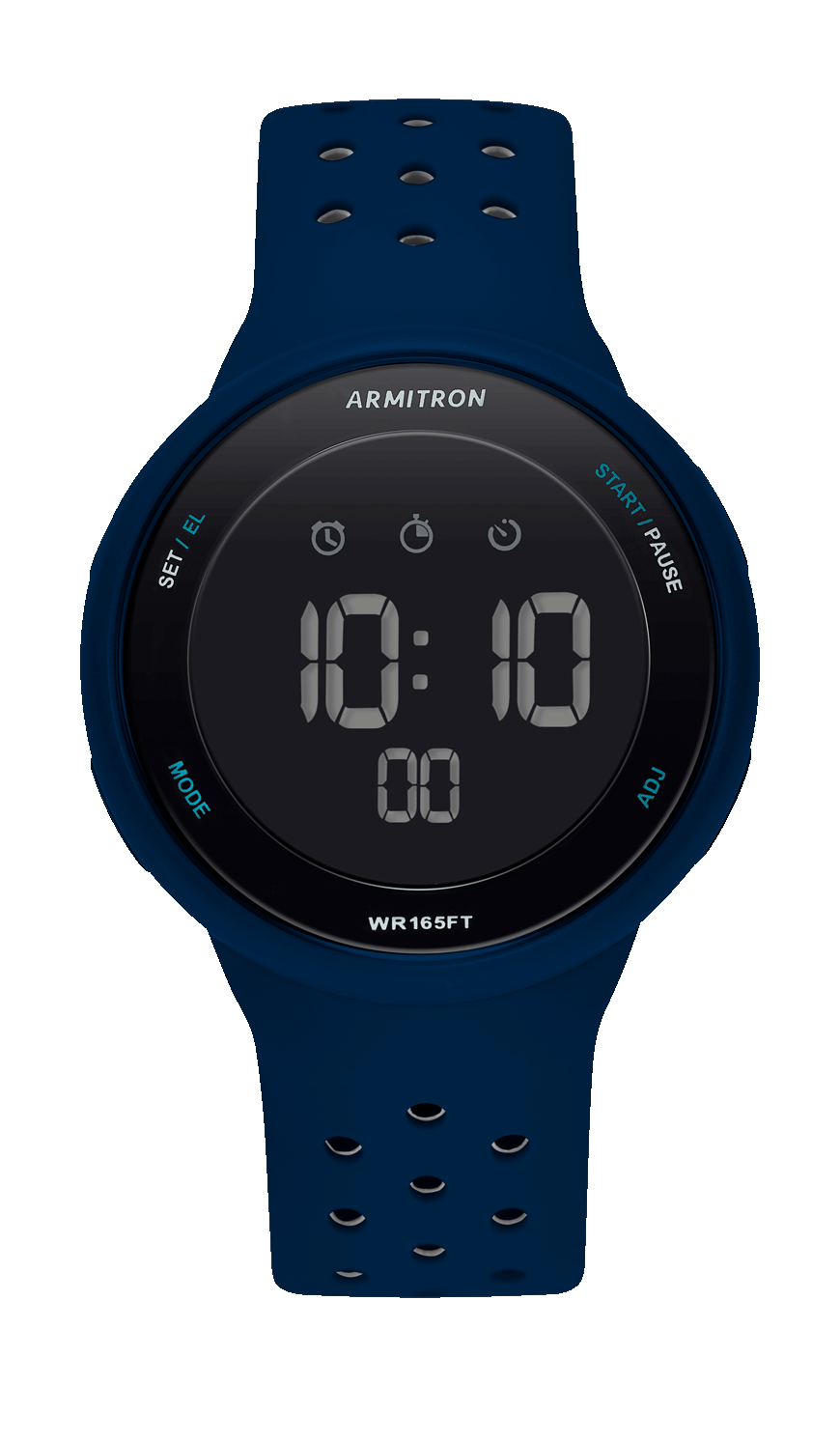 Armitron Digital Round Dial Watch
$35; Armitron.com
This watch is guaranteed to fit your every mood, style and workout. Features include chronograph with lap time, alarm, 12/24 hour time and backlight with three second fade. Available in four color variations.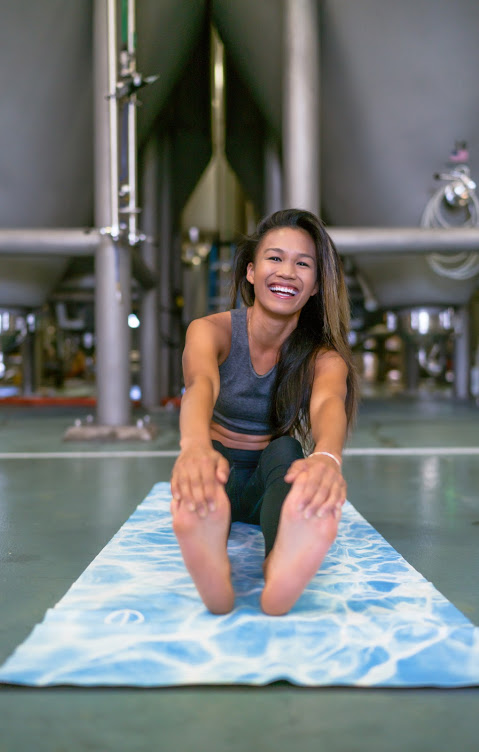 LEUS Yoga Mat Towel
$39.99; LeusTowels.com
Six standout styles – from watermelons to lunar landscapes. Yoga Mat Sized - 68" x 24" to cover a regular yoga mat. Suede microfiber with anti-microbial coating, ultra-plush feel, raw cut edges. Super absorbent, slip resistant, grips with moisture.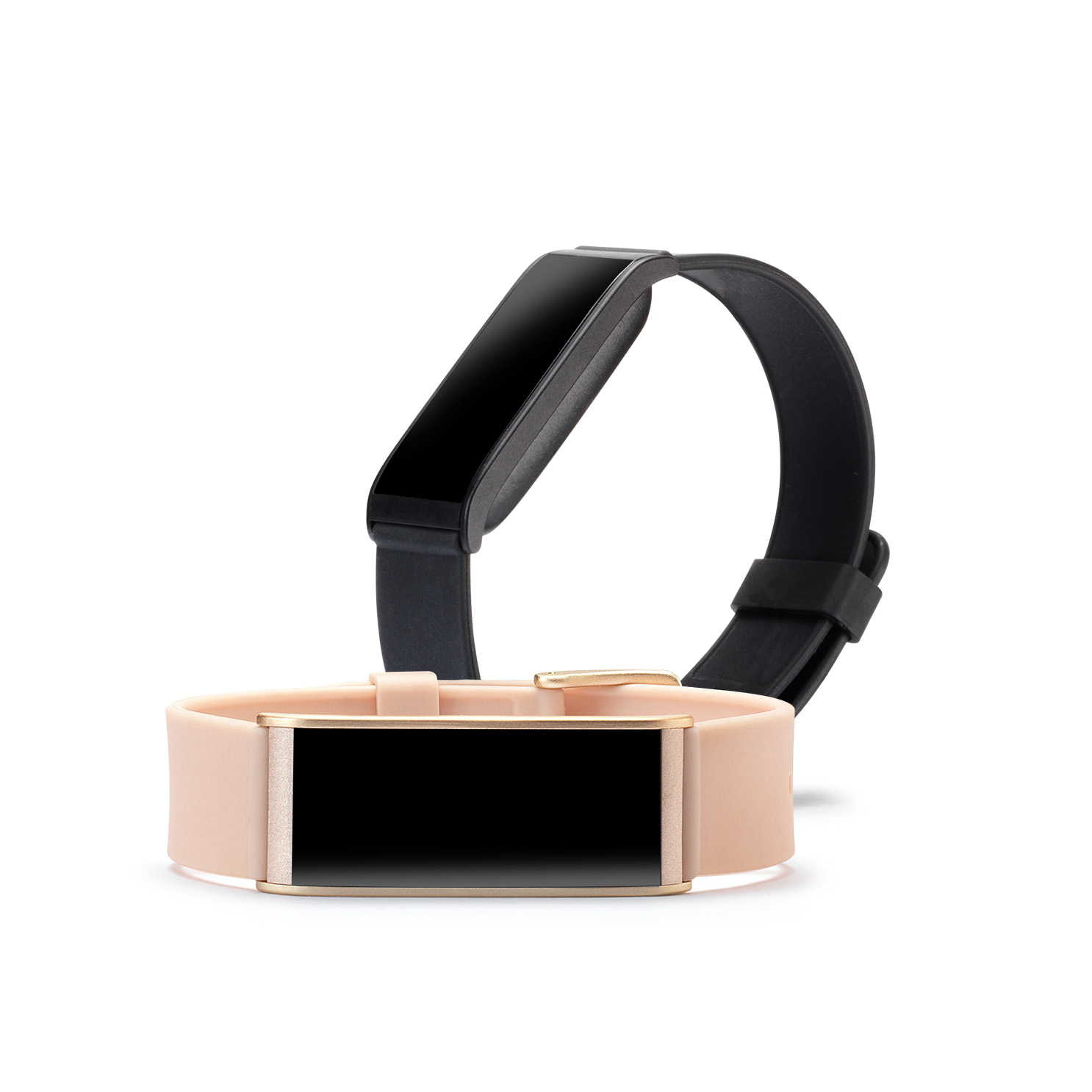 MyKronoz ZeFit4
$39.90; MyKronoz.com
ZeFit4 is an affordable, stylish activity tracker with a color touchscreen that tells the time, tracks steps, distance, calories burned and sleep quality. ZeFit4 syncs with your smartphone via Bluetooth to keep you up-to-date with everything that matters most – texts, calls, calories, and it even controls music - without having to stare at your phone all day and night. This chic wearable complements your style with six colorful, removable and changeable bands, as well as a watch face with a variety of designs.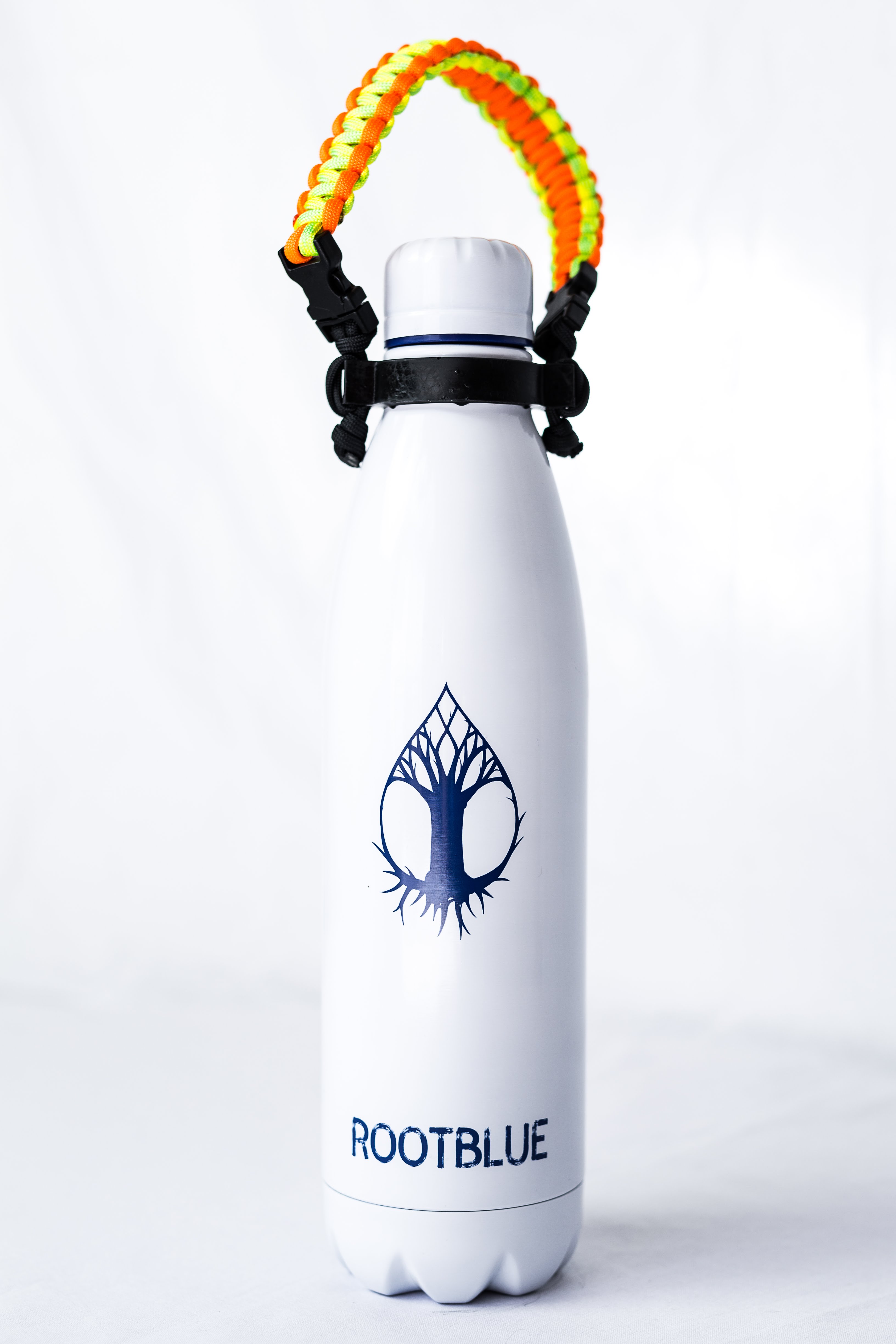 25 oz. Rootblue Bottle
$30; RootBlue.org
Keeping your water cool for up to 24 hours, this vacuum insulated water bottle won't break the bank. Feel good about purchasing Rootblue water bottles because 10% of all profits go straight back to the environment. Double wall vacuum insulated, Wwighs just 1 pound, keeps cold drinks chilled for 24 hours and keeps hot drinks warm for 12 hours.
Updated: October 2018