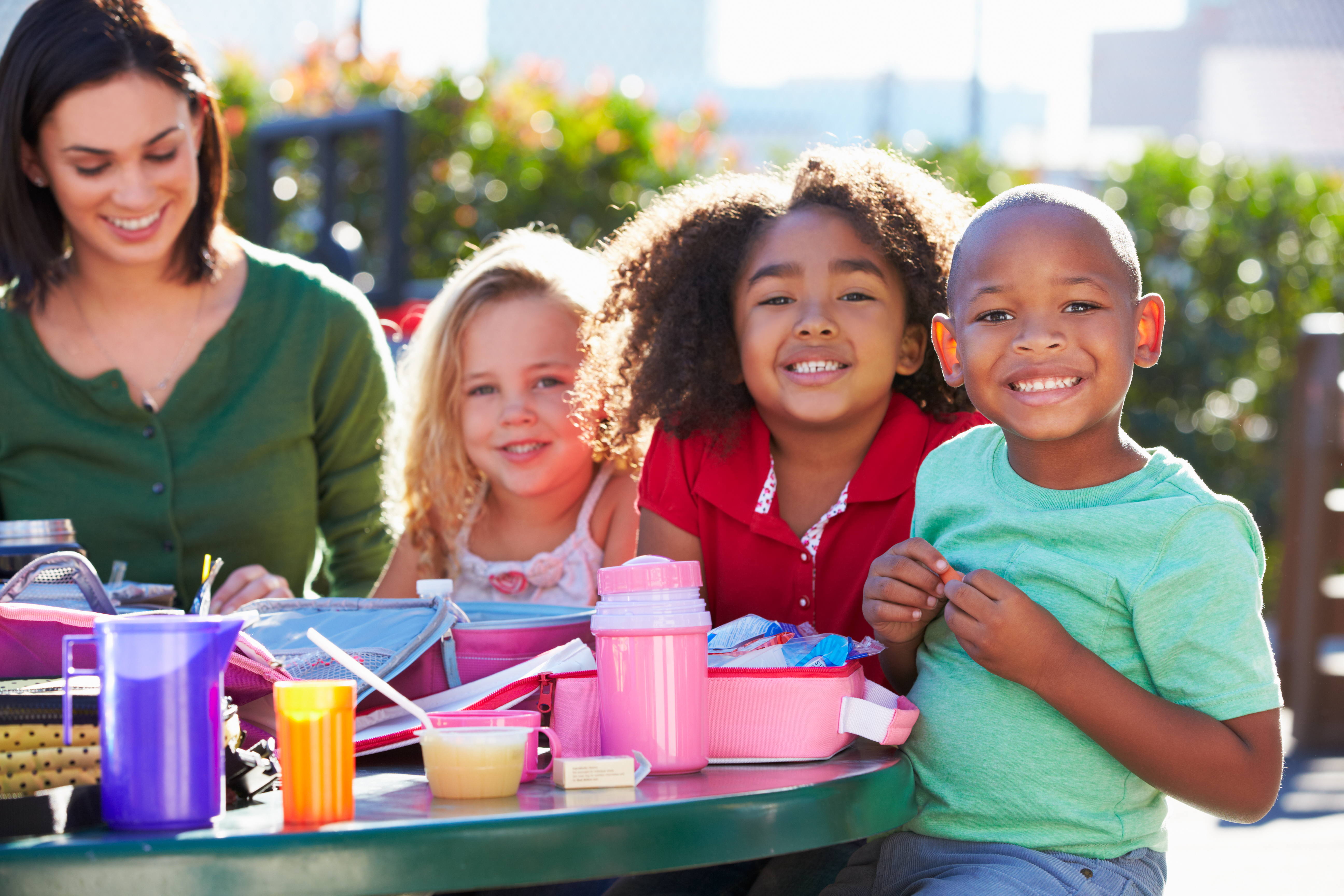 Back to School Snacks! Healthy, fun snack ideas to throw in kids' lunch bags!

CLIF Kid Zbar
Clifkid.com
CLIF Kid Zbar is an organic, baked whole grain energy snack, made with a blend of carbohydrates, fiber, protein, and fat to give kids energy. The bars are organic and never include high fructose corn syrup or artificial flavors. Popular flavors include double peanut butter, chocolate peanut butter, chocolate chip, chocolate brownie, s'more, iced oatmeal cookie, caramel chocolate and banana chocolate peanut butter.
Juicy Juice Splashers Organic
JuicyJuiceSplashers.com
A refreshing blend of organic fruit juice and filtered water, which contains 50% less sugar versus the leading juice, with no artificial sweeteners or colors and is packed with 100% Vitamin C. USDA Organic and non GMO. Flavors include Berry Lemonade, Fruit Punch and Tropical Twist.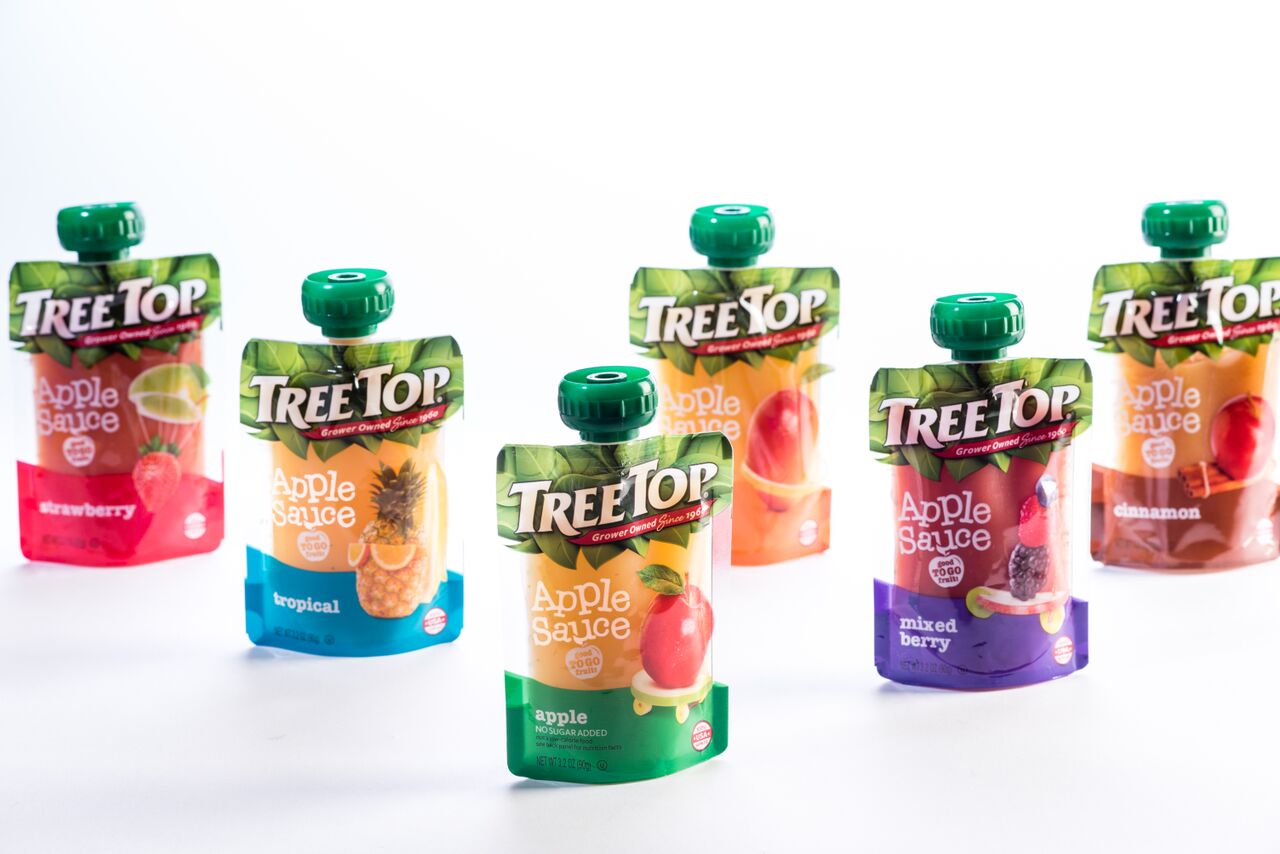 Tree Top Pouches
Treetop.com
Includes seven healthy, on-the-go fruit options. Varieties include Apple, Mango, Cinnamon, Strawberry, Mixed Berry, Tropical, and Organic. Along with being delicious, Tree Top's pouches are also healthy: they are made with 100% American apples, and have no high fructose corn syrup or artificial flavors and colors. And with each pouch at 45-50 calories, parents can breathe a sigh of relief, knowing their kids aren't filling up on empty calories.
Peach BOS Iced Tea
BosBrands.com
A refreshing sip for the entire family, BOS ready-to-drink rooibos iced teas are crafted with rooibos, an antioxidant-rich, nutrient-dense superfood from South Africa. Naturally caffeine free, BOS Iced Tea boasts vibrant flavors with natural fruit extracts that are parent and kid approved! Packaged in brightly colored, easy-to-open cans that fit perfectly in any lunchbox or sports bag, BOS Iced Tea is a delicious, refreshing and better-for-you option for back-to-school lunches and snacks.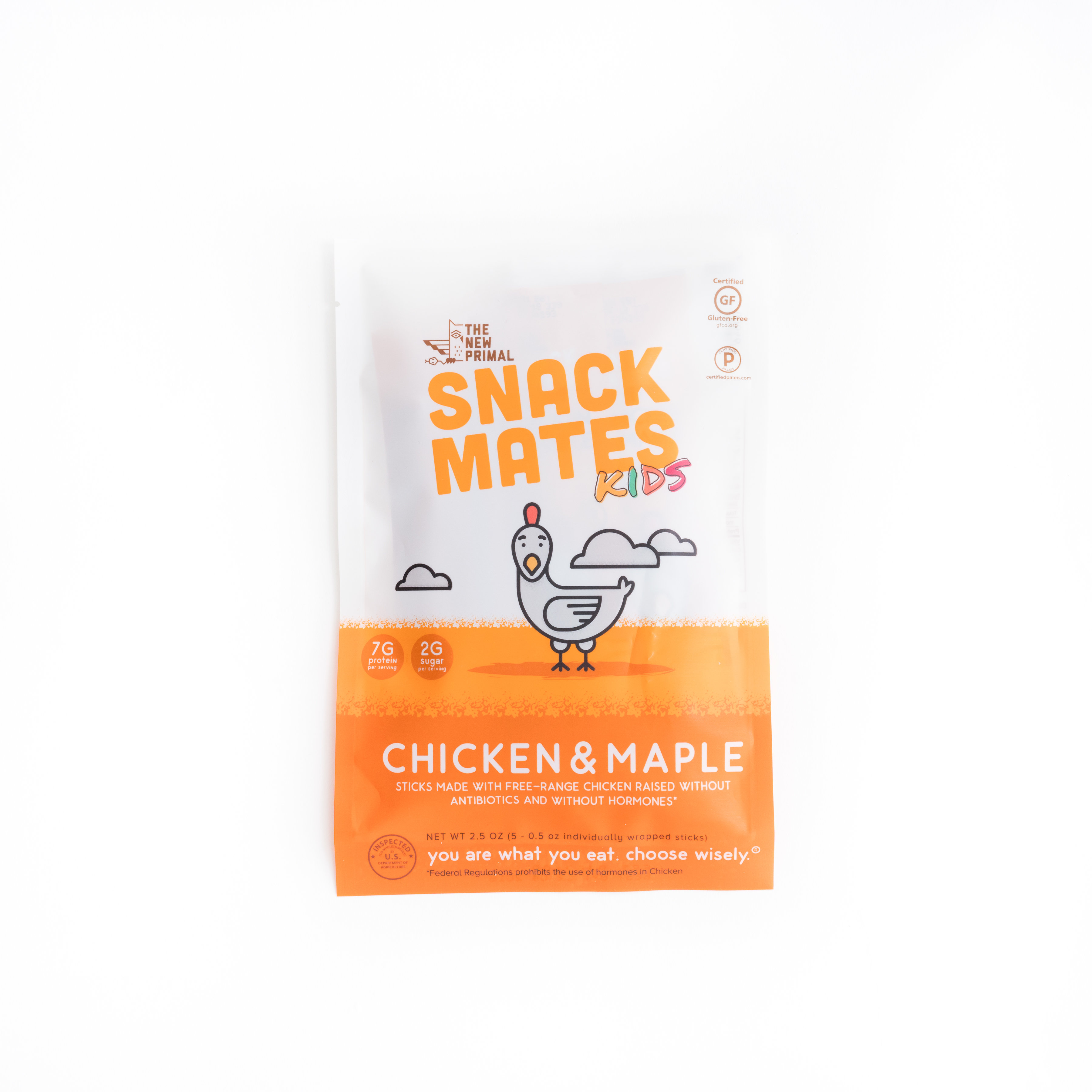 Chicken & Maple Snack Mates
ThriveMarket.com
Made with 100% free range chicken and are non-GMO, hormone and antibiotic free, gluten-free, soy-free and Certified Paleo. They offer the ultimate healthy protein for kids on the go and are perfect for adding to any child's lunchbox or snack assortment. With 7 grams of protein and only 2 grams of sugar per serving you can feel good about what's in their lunch box. Each bag contains 5 individually wrapped sticks – perfect for every day of the school week.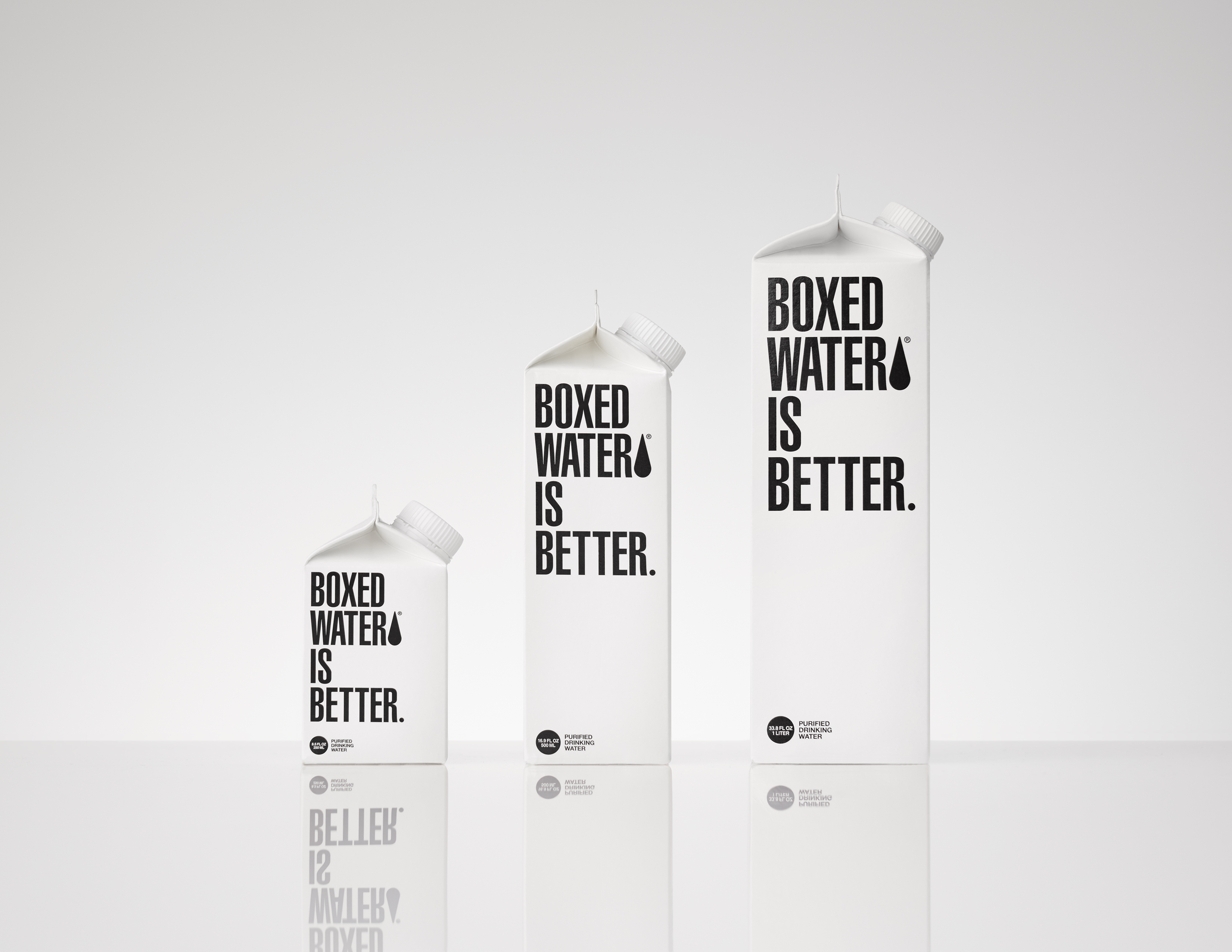 Boxed Water
BoxedWaterIsBetter.com
For picnics, summer celebrations, to store at the house, or in the back of the car for easy access during sporting events, the designs are available in 250mL eight pack and 500mL six pack, as well as a new 1L four pack. Boxed Water multi-packs are 100 percent recyclable.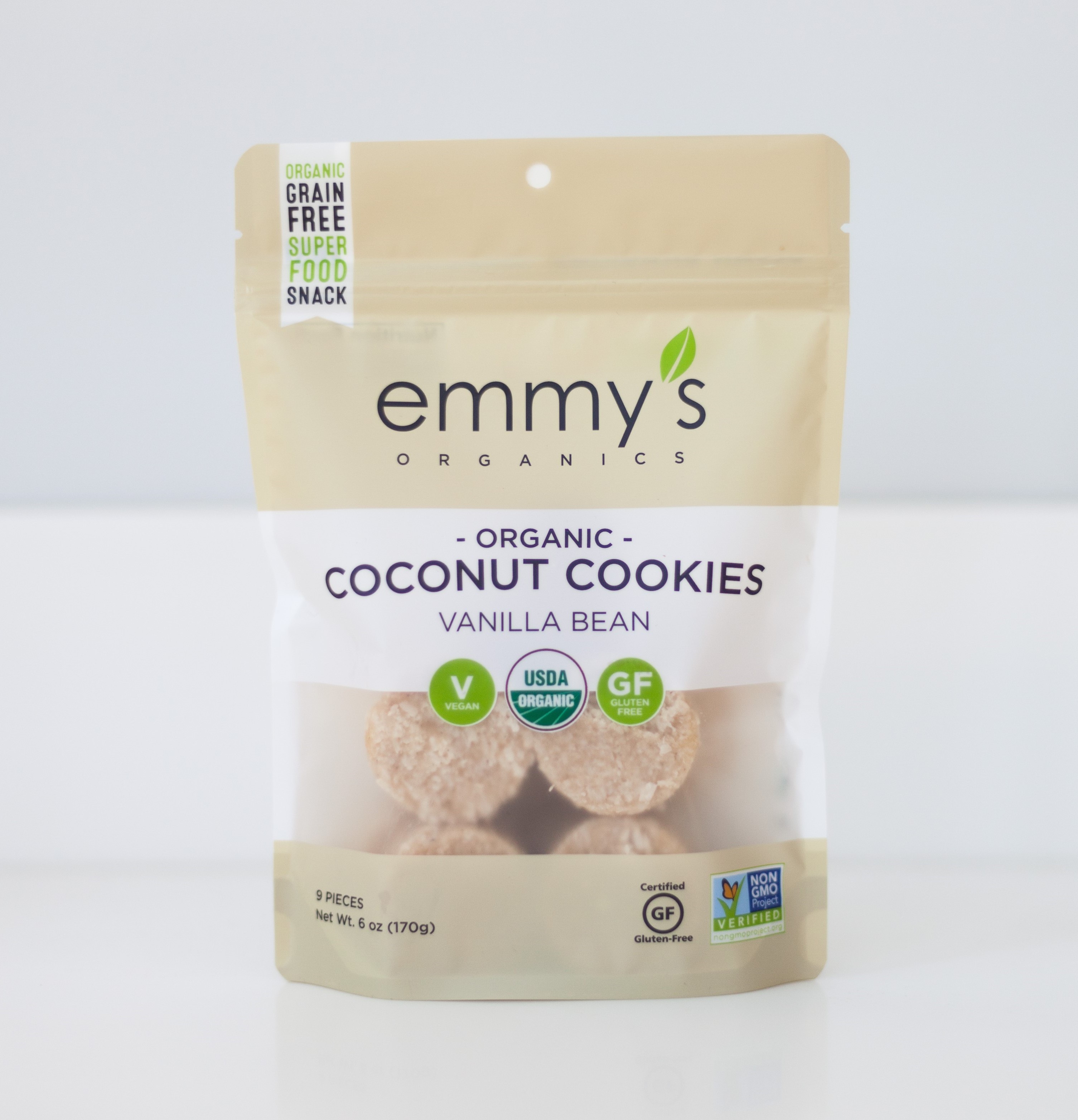 Emmy's Organics Cookies
EmmysOrganics.com
Emmy's Organics' superfood snacks have zero artificial ingredients and are certified USDA organic, non-GMO, gluten-free, soy-free, vegan and paleo-friendly—meaning moms and dads can feel confident knowing that these delicious clean coconut cookies are as good as they taste. 
Available in flavors like Vanilla Bean, Chocolate Chip, Raspberry and more, Emmy's Organics are also the perfect size for school lunches and backpacks.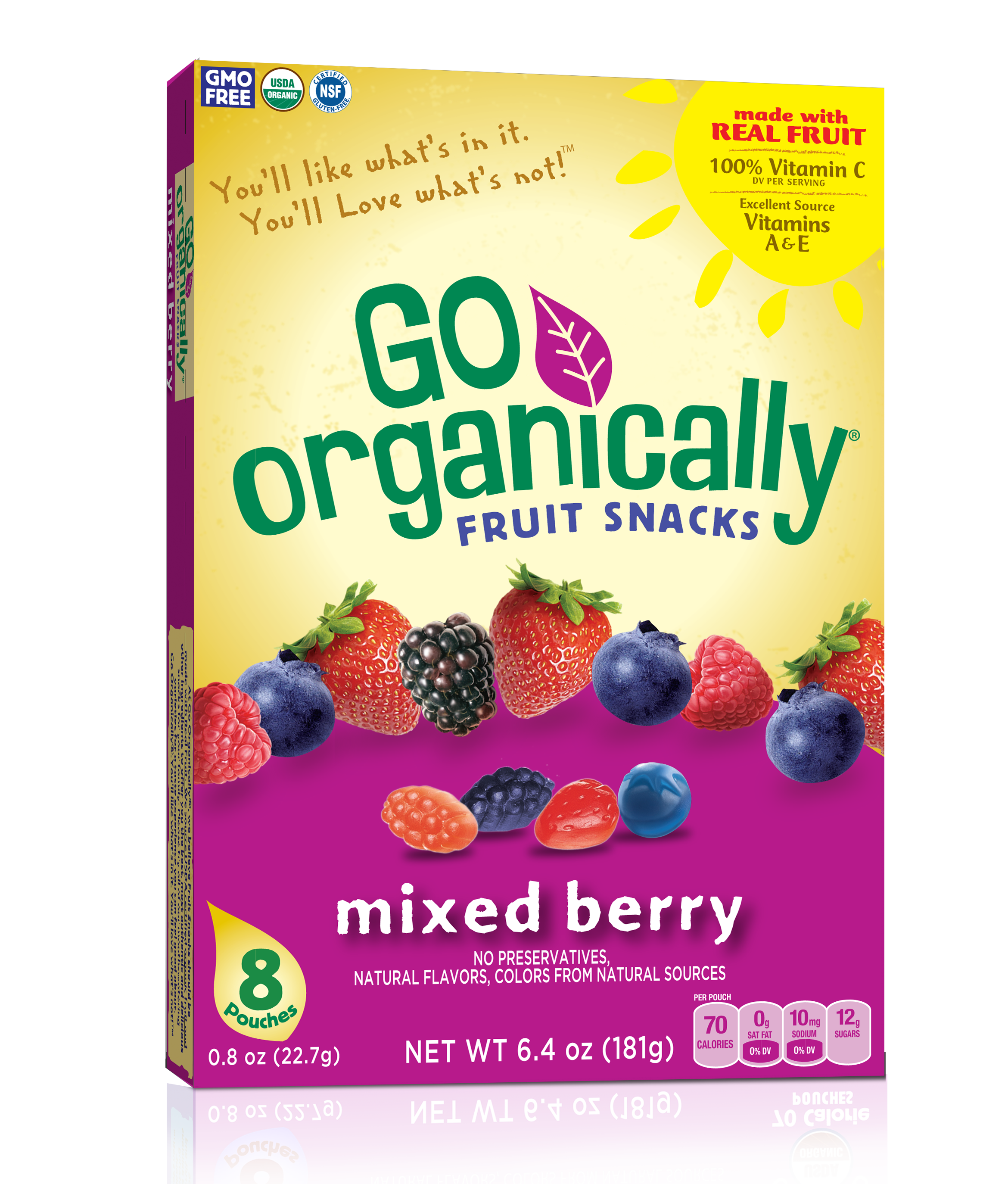 Go Organically Fruit Snacks
GoOrganicallySnacks.com
USDA-certified organic, made with real fruit, GMO-free, gluten-free and preservative-free. These snacks are only 70 calories for each individual pack.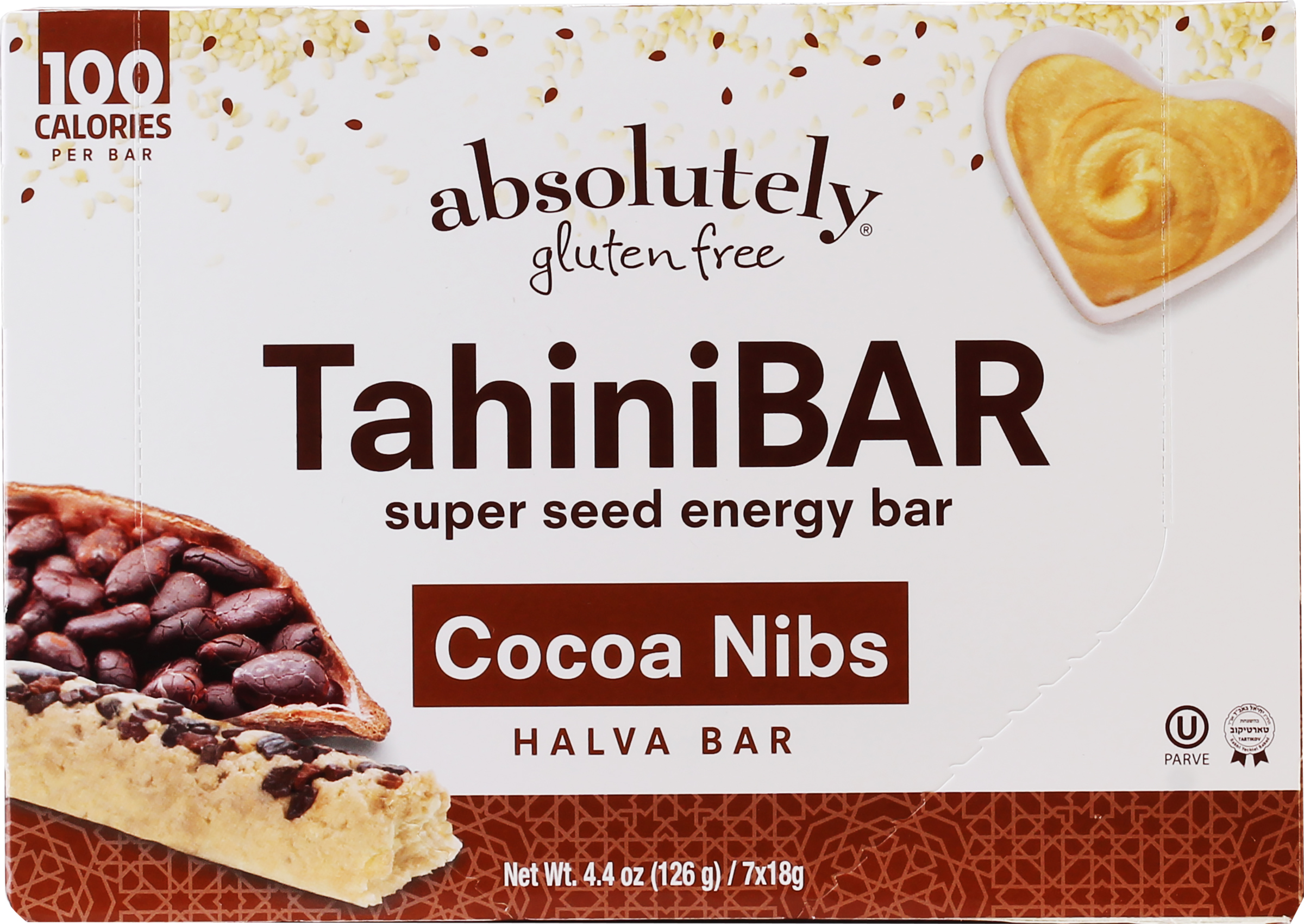 Absolutely Gluten Free "TahiniBAR" Super Seed Energy Bar
AbsolutelyGF.com
Made with sesame seeds and topped with coco nibs. Good source of fiber and protein, only 100 calories per serving. 7 mini TahiniBARs per pack. Certified Kosher, dairy free.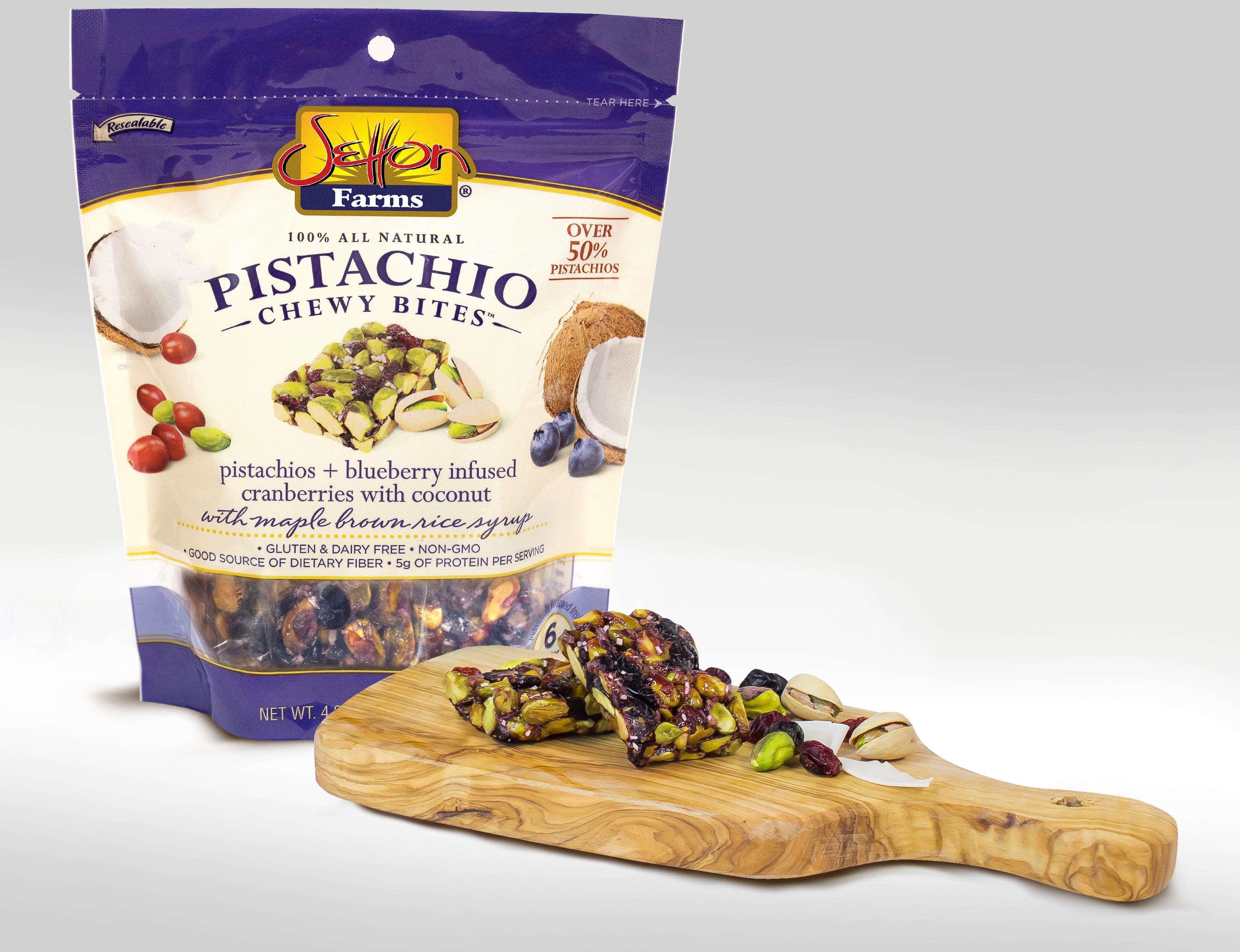 Pistachio + Blueberry Cranberry Chewy Bites
PistachioChewyBites.com
All-natural bite-sized bars packed with over 50% heart-healthy pistachios, antioxidant-rich cranberries, coconut, and a touch of maple brown rice syrup. They are filled with protein, potassium, and fiber.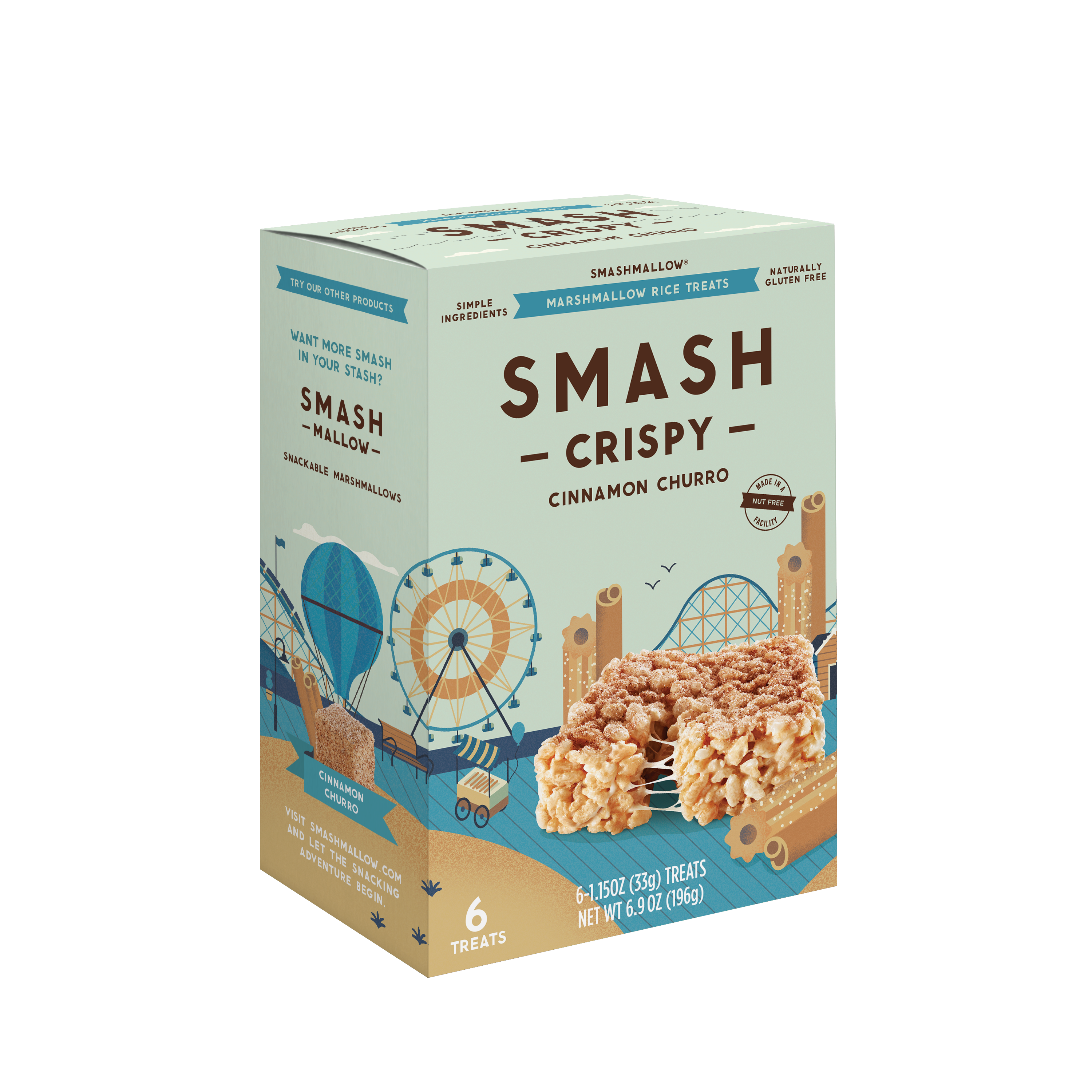 Smashmallow's Smashcrispy
Smashmallow.com
Smashcrispy crispy rice treats offer a better-for-you, gluten free, nut-free upgrade on your childhood favorite—available in signature flavors including strawberries and cream, mint chocolate chip, and cinnamon churro.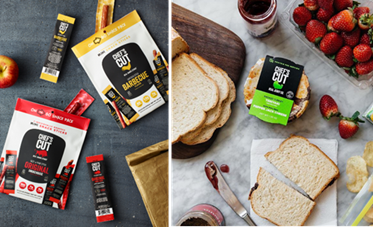 Chef's Cut Real Jerky Co.
ChefsCutRealJerkey.com
The perfect portioned sized protein snacks for kids and a great way to bring pint-sized protein to school, on the bus or in a backpack or locker. Like all Chef's Cut products, these are gluten and nitrite free and made with nothing but real meats and recognizable ingredients. Available in Mini Snack Sticks and Protein Snack Packs.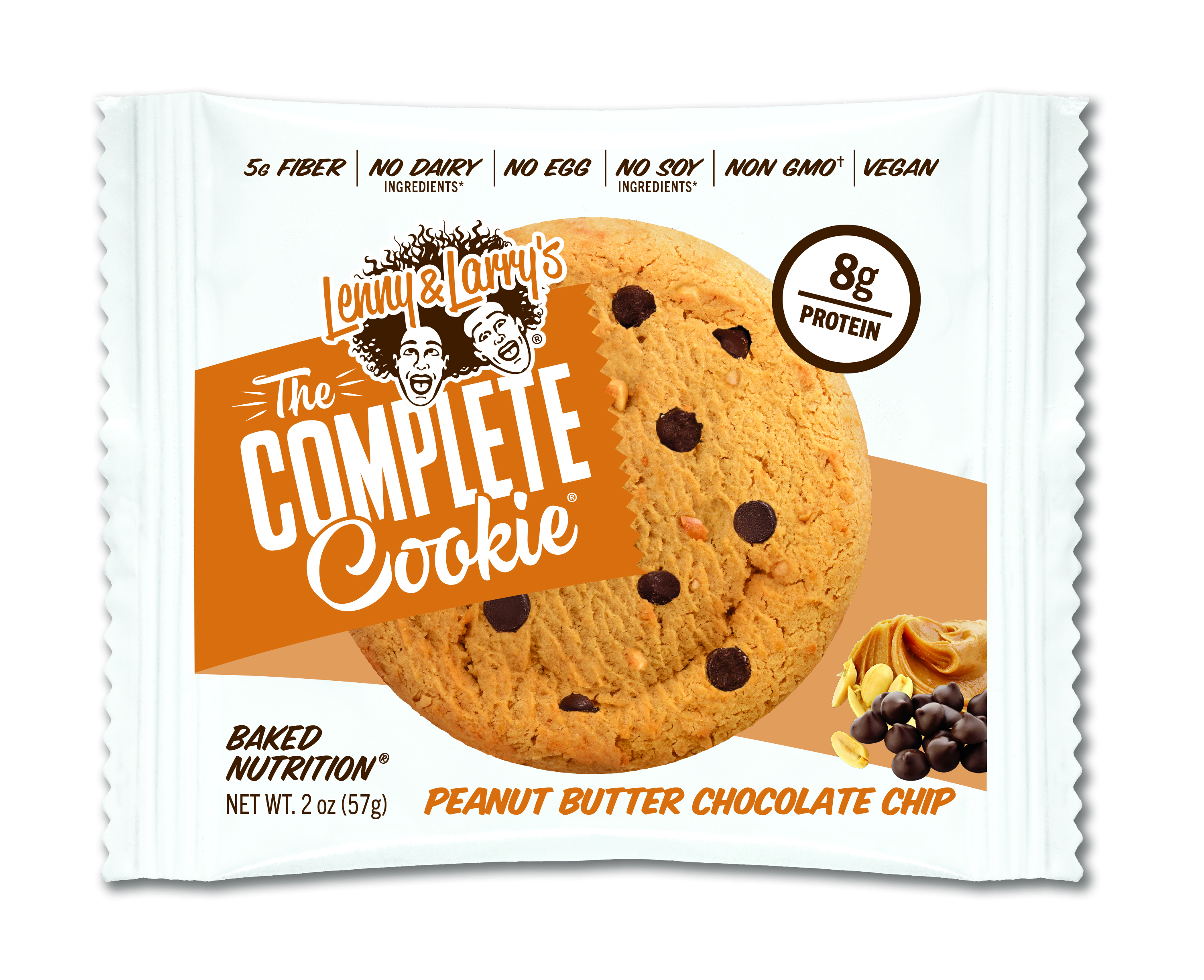 Peanut Butter Chocolate Chip Complete Cookies
LennyLarry.com
Perfect for the Reese's peanut butter cup lover looking for a nutritious way to appease their sweet tooth, and the 2 oz. packaging is the perfect size to add to a lunchbox. All flavors contain 8 grams of plant-based protein, and 5 grams of fiber per cookie so they're sure to keep your child full and satisfied. Additional flavors include chocolate chip, double chocolate, and more.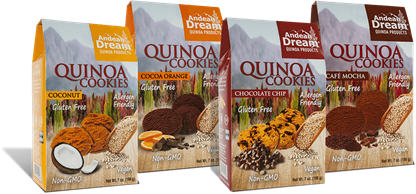 Andean Dream Quinoa Cookies
AndeanDream.com
Packed with all the nutrients and amino acids that come with the superfood quinoa, these cookies are low in sugar and come in a variety of delicious flavors including: chocolate chip, coconut, cocoa orange.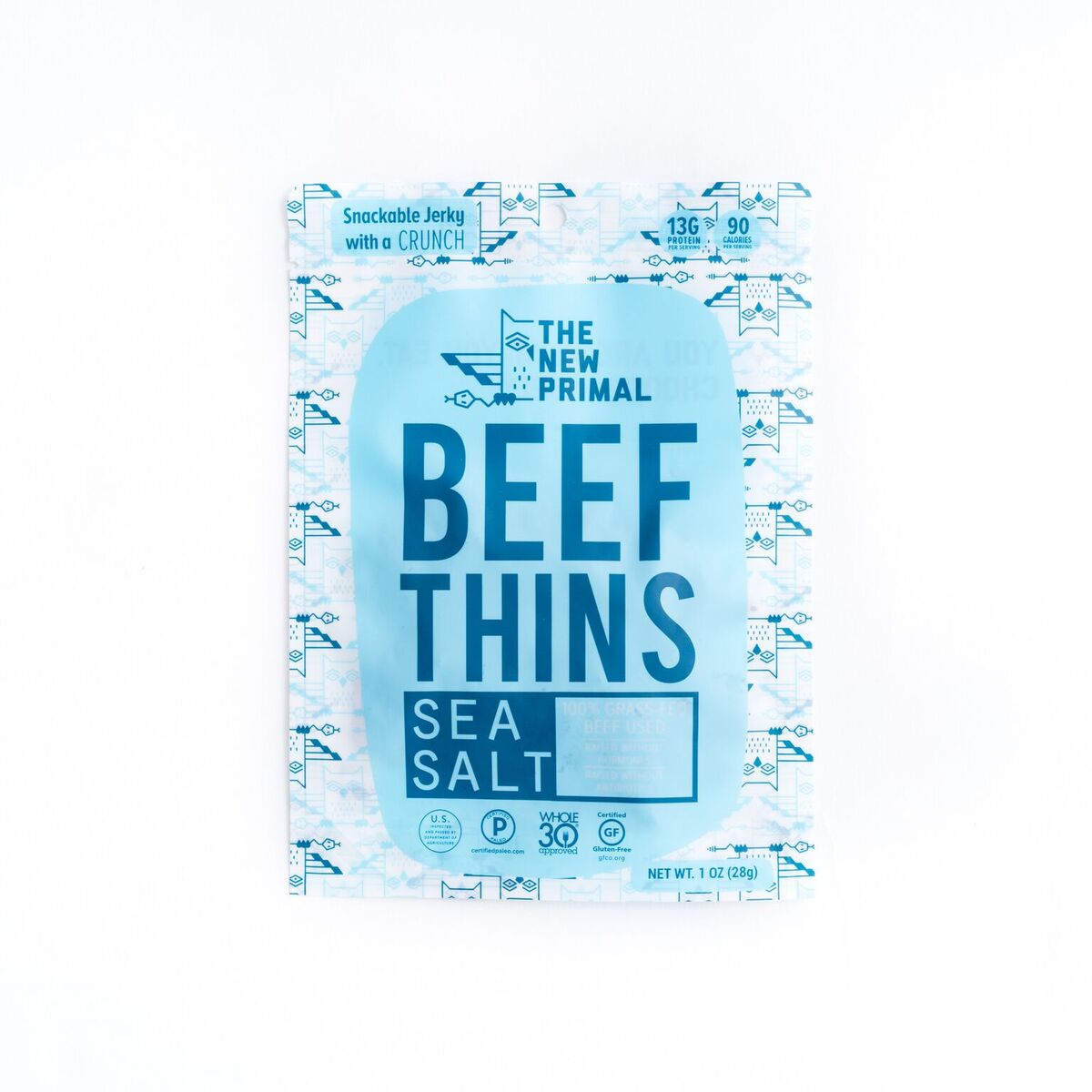 The New Primal Sea Salt Beef Thins
Amazon.com
Thinner than traditional jerky and seasoned like a chip, this new on-the-go snack is much easier to bite off and chew. Made from 100% grass-fed, grass-finished beef. Whole30 approved, certified Paleo and certified Gluten-Free. They're also made with no added hormones or antibiotics and are free from dairy and soy. Each serving is less than 90 calories and packed with 13g of protein.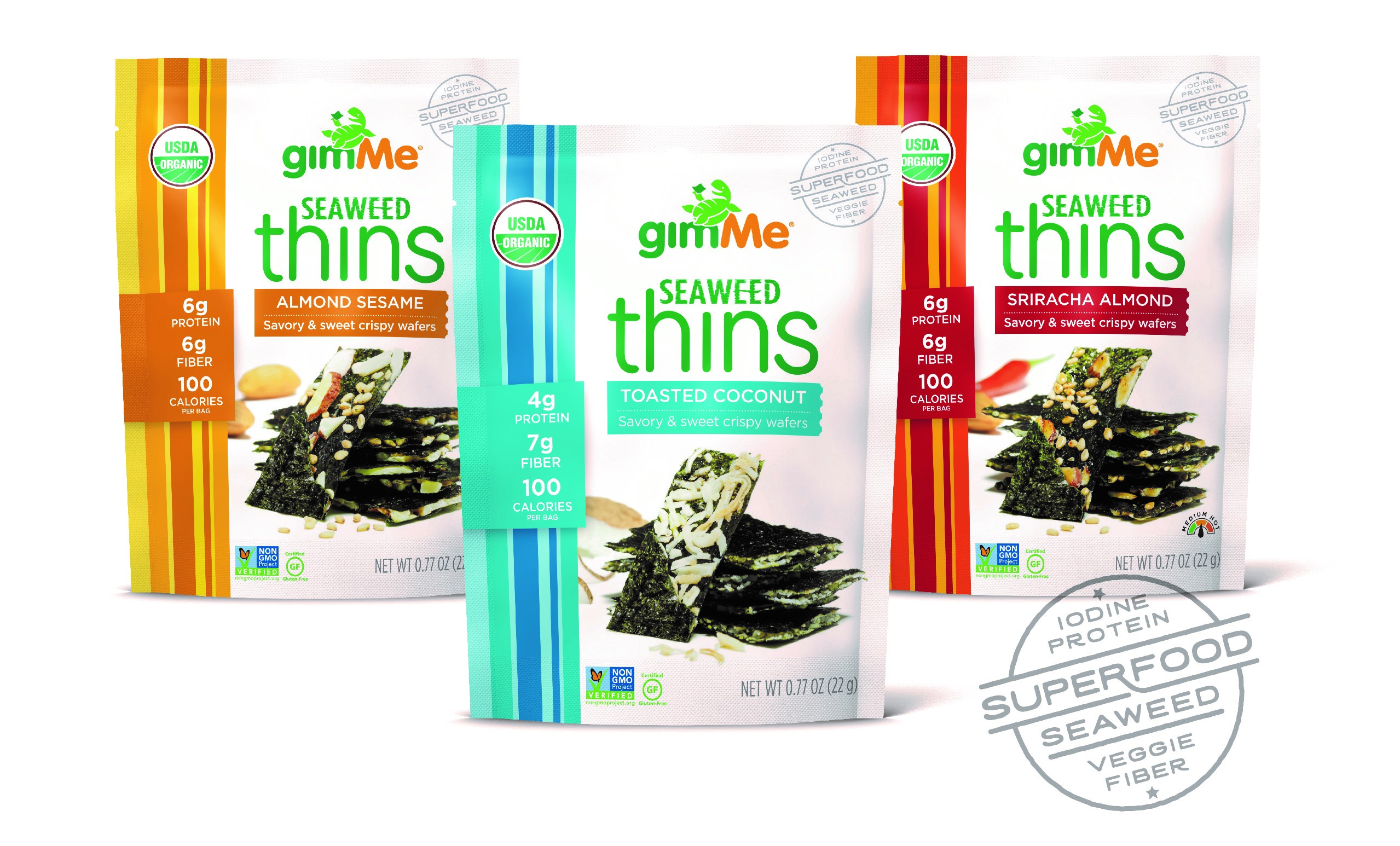 gimMe Seaweed Thins
gimmehealth.com
gimMe Seaweed Thins are crunchy, nutrient packed wafer-like snacks. They are made with premium organic seaweed. Each seaweed sheet is roasted to perfection to achieve just the right crispy texture and brushed with a blend of spices and Tamari sauce then layered with sliced almonds, coconut and sesame. Available in three delicious flavors: Almond Sesame, Sriracha Almond, and Toasted Coconut. Also available: gimMe Roasted Seaweed Snacks.
Updated: August 2018