Company Overview
Ad Sales Executive Available
Advertising Sales Consultant Position Available at San Diego Family!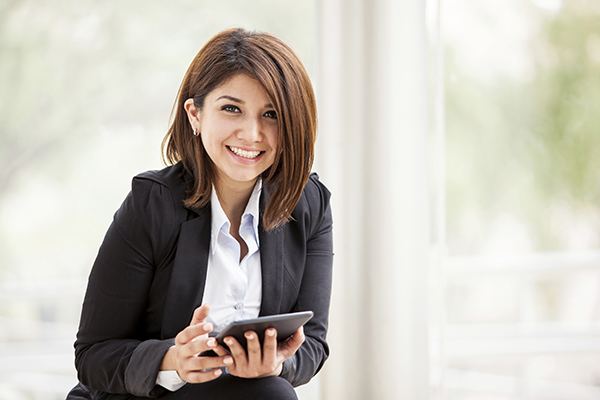 • Full time, commission based, downtown San Diego office, paid parking.
• Open territories, but focus on Central San Diego

• It's a great environment to work hard and make money.

Do you like to sell and consult? Are you a good listener; Self-driven and motivated; Politely persistent; A team player; Personable; Detailed oriented?

San Diego Family is looking for a great sales representative for a well-respected magazine for San Diego County families. The magazine is published monthly in a print and digital format. In addition to the magazine our family friendly website and two annual publications offer exciting opportunities.
Send resume and cover letter to:

Sharon Bay, Publisher, San Diego Family, sharon@sandiegofamily.com

619-685-6970, fax 619-685-6978
About San Diego Family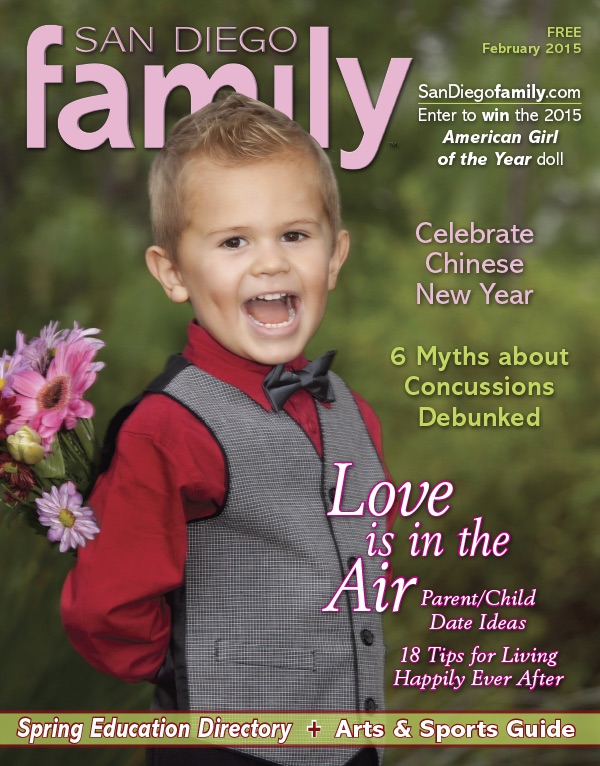 San Diego Family has been San Diego County's best parenting resource since 1982. Our mission is to enhance the quality of life for San Diego County families by providing information and resources that support the importance and pleasure of parenting. Our readers are parents and caregivers of children ages 0–18.
San Diego Family Magazine is a free monthly publication with circulation of 100.000. It is distributed to more than 1,700 locations throughout the county. Main distribution locations include Von's Supermarket, Sombrero Mexican Food, Whole Foods, as well as many McDonald's, Round Table Pizza and Party City stores.
It's never been easier to access your favorite family magazine! Connect with us on Facebook, Twitter, Pinterest, Instagram and through a weekly Things To Do eNewsletter. Monthly digital editions of the magazine are available at SanDiegoFamily.com.

Additional magazines published by San Diego Family include, Out & About: the family adventure guide to San Diego County, providing 400+ fun things to do all year and Flourishing Families: the Parent Resource Guide for Children with Special Needs, which contains 850+ resources for families with special needs.

The Special Needs Resource Foundation of San Diego is our nonprofit charity under Section 501(c)3 corporation established in 2014. To access resources and events for families with special needs and to make donations, visit SpecialNeedsResourceFoundationofSanDiego.com.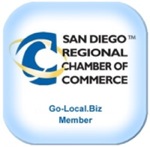 San Diego Family
1475 6th Ave., 5th Floor
San Diego, CA 92101
family@sandiegofamily.com
619-685-6970
History of San Diego Family

Even from San Diego Family's humble beginnings and original design as a black and white tabloid-style newspaper, the goal has always been to provide educational articles, resources and information with a focus on family issues. Every article and advertisement is designed to benefit parents and children in some way.
In 1985, Sharon and Larry Bay took over the three-year-old magazine from founders Linda Pederson, Robbie Elliott, Stephanie MacDiarmid and Lynn Cook.


For Sharon, a busy mom of two kids, managing the small but growing publication seemed like the perfect part-time job. "They told me it was a job that took about 15 hours per week, but they forgot to say that each of the owners put in 15 hours!" she says.


Formerly a teacher, the first year was a learning process for her. From the start, she looked at what readers liked about the magazine and how it could become even more useful to them.

"
San Diego Family Magazine is a community resource for both advertisers and local families. We specialize in connecting the two," Sharon says. Over the years, the content has changed to reflect contemporary concerns and trends.


"Life as a parent now is much harder, there's so much more going on than there was in the 90's and before," Sharon says. "My goal is to always to be THE resource for San Diego County families."
San Diego Family Magazine - A Look Back
SDFM has been San Diego County's best parenting resource since 1982. We grew from 8 pages to nearly 200. Recently, we joined the Internet revolution, and each issue is now available online. You can also connect with us via Facebook, Twitter and email. It's never been easier to access your favorite family guide!
---

1982
• The 8-page Parents' Press sells for $1.25.
• A pack of Pampers Newborn Diapers sells for about $2.95.
• The Old Globe Theater opens in Balboa Park.
• Pete Wilson becomes the first elected U.S. senator from San Diego.
• A first-class postage stamp costs 20 cents.
---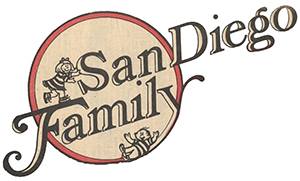 1984
• Sharon and Larry Bay purchase San Diego Family, a free publication reaching 40,000 readers.
• Horton Plaza shopping center opens in downtown San Diego, part of a 140 million dollar redevelopment project.
• The San Diego Symphony gets a new home at Symphony Hall (formerly the Fox Theatre).
• Padres win National League Pennant and World Series games first played in San Diego.

---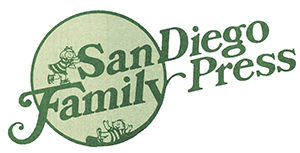 1986
• SD Family Press reaches 53,000 readers.
• Maureen O'Connor is elected as San Diego's first woman mayor.
• North County Fair shopping center opens in Escondido.
• Space Shuttle Challenger explodes just after takeoff.
• The average price of a gallon of gas is 89 cents.

---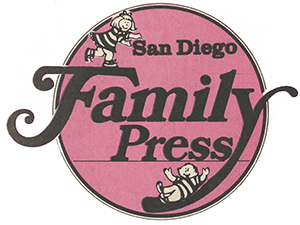 1988
• Family Press changes its format from a newspaper to a magazine.
• San Diego hosts its first Super Bowl at Jack Murphy Stadium.
• America's Cup, an international yacht race, is held in San Diego.
• The first major computer virus spreads.
---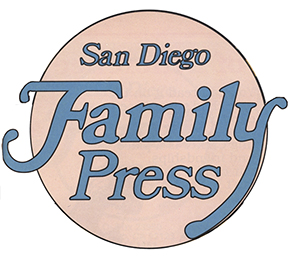 1990
• SD Family Press gets a glossy cover. It offers the first local education and after-school enrichment guides.
• The population of the City of San Diego hits 1,110,549.
• Former Mayor Pete Wilson is elected Governor of California, becoming the first governor from San Diego.
• California State University, San Marcos, opens.
• The first McDonald's opens in Moscow, Russia.
---

1993
• The magazine boasts a readership of 120,000.
• The magazine moves into its downtown office.
• There were 48,810 births in San Diego County.
• Janet Reno is confirmed by the United States Senate and sworn-in the next day, becoming the first female Attorney General of the United States.
---

1994
• The California Center for the Arts opens in Escondido.
• A magnitude 6.7 earthquake occurs in Northridge.
• A first-class postage stamp costs 29 cents.
---

2002
• The renamed San Diego Family Magazine celebrates its 20th year of publication and reaches 120,000 readers.
• The UN recognizes September 21 as International Peace Day.
• Kelly Clarkson wins the first American Idol contest.
---

2010
• SDFM gets a fresh new look, from cover to cover.
• SanDiegoFamily.com wins a Gold Award from Parenting Publications of America.
• Now you can friend SDFM on Facebook and follow us on Twitter!
• Still San Diego County's best events and parenting resource!