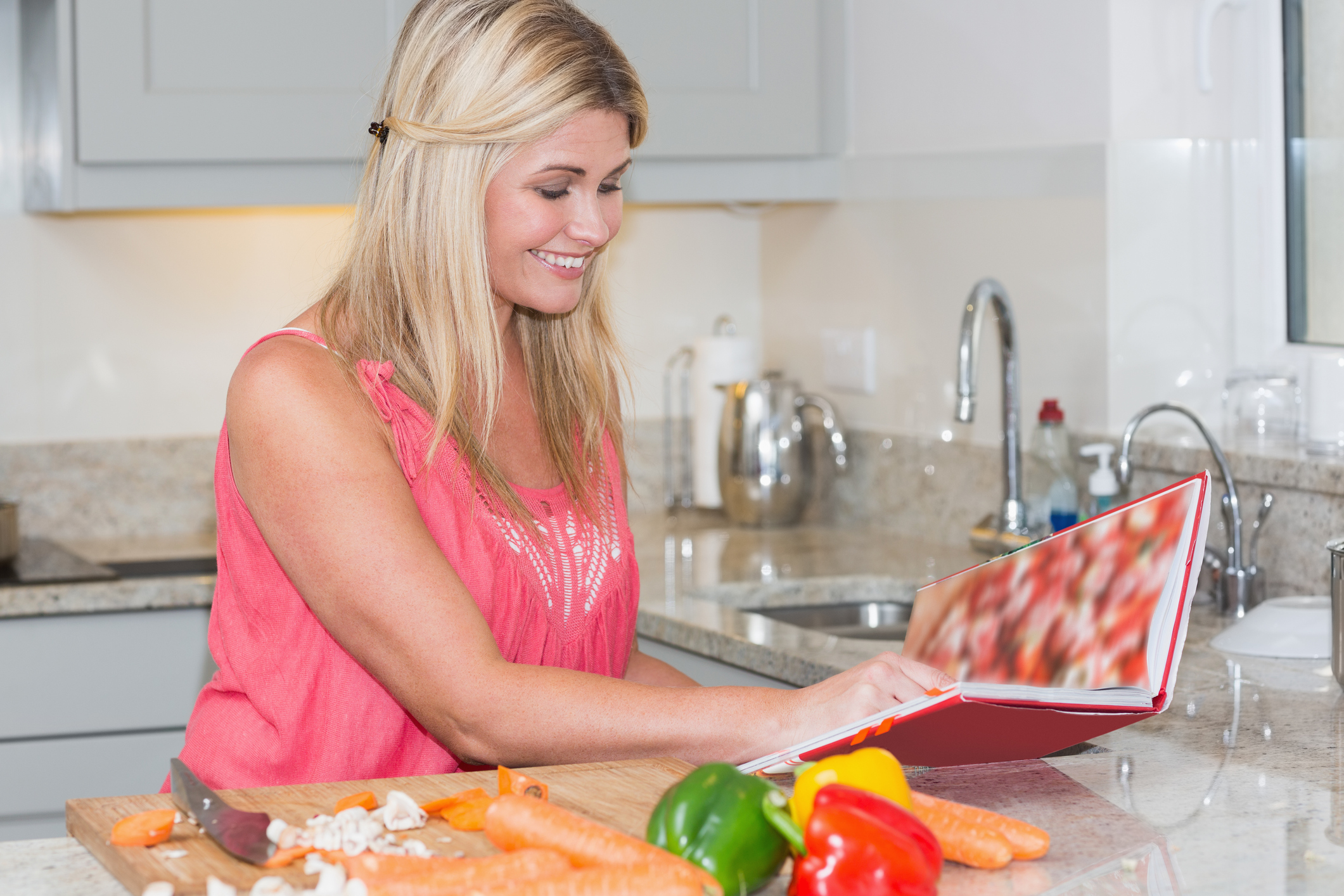 Love cookbooks?So do we. These cookbooks offer something for everyone.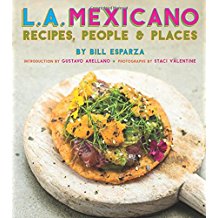 L.A. Mexicano by Bill Esparza
$29.95; Amazon.com
The celebration of Mexican cooking that food lovers have been waiting for. Richly photographed and authentically local, L.A. Mexicano showcases L.A.'s famously rich and complex Mexican-food culture, including recipes, profiles of chefs, bakers, restaurateurs, and vendors, and neighborhood guides. Part cookbook, part food journalism, and part love song to Los Angeles, it's the definitive resource for home cooks nationwide, hungry Angelenos, and food-loving visitors.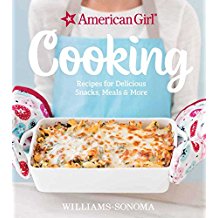 American Girl Cooking: Recipes for Delicious Snacks, Meals & More
$19.95; Williams-Sonoma.com
William-Sonoma and American Girl have partnered together to assemble a collection of delicious recipes that celebrate the magic of cooking. Written for kids and designed to inspire, this compilation of mains, sides and snacks includes tried-and-true kid classics and new favorites. Each recipe—from Caprese kebabs and deviled eggs to teriyaki chicken and buttery peas with mint—includes easy-to-follow instructions, helpful tips and color photos. A charming gift for a budding chef, American Girl Cooking encourages creativity in the kitchen.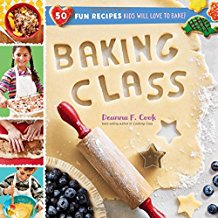 Baking Class: 50 Fun Recipes Kids Will Love to Bake by Deanna F. Cook
$18.95; Storey.com
Lively step-by-step photos teach bakers-in-training how to knead dough, make biscuits, decorate cookies, and produce a perfect pie, along with essential skills like following directions and accurately measuring ingredients. They'll learn to make both sweet and savory treats and will use fresh fruits and vegetables in recipes such as Bursting with Blueberry Muffins, Zombie Zucchini Bread, and Peachy Keen Crumble. Bonus goodie bag stickers, pop-out gift tags, and bake sale signs encourage kids to share their homemade delights with pride. For kids ages 8–12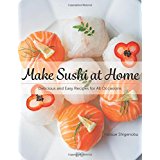 Make Sushi at Home: Delicious and Easy Recipes for All Occasions
$19.95; Amazon.com
Making sushi may seem a bit intimidating, but it can be approached at home, even by beginners - with this book by your side. This full-color book shows you everything on making sushi - from mixing rice with vinegar, through all the classic recipes, to all the variations (using not only fish but also vegetable or meat) you can create in your kitchen. This book also presents traditional habits and historical recipes to show the cultural importance of sushi. Start making sushi at home, with your kids, or for parties. It will surely make your table more entertaining!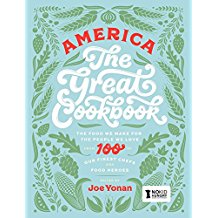 America The Great Cookbook by Joe Yonan
$40; WeldonOwen.com
This one-of-a-kind, freshly photographed recipe collection presents portraits of America's foremost food personalities and their intimate stories about food, family, and their passion for cooking — each accompanied by one or more of their personal signature dishes and family favorites. Also timely for the holidays and season of giving, Weldon Owen is a proud supporter of the No Kid Hungry campaign and this book purchase will help No Kid Hungry connect kids with at least 200,000 meals.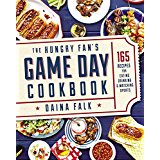 Hungry Fans Game Day Cookbook by Daina Falk
$22.95; HungryFan.com
Presents a whopping 165 crowd-pleasing recipes to jazz up your tailgate and score points with any home game-watching guest. Discover fresh takes on classics like Buffalo wings, sliders, and layered dips, alongside delicious dishes inspired by local fan traditions. It features tips on planning menus, packing snacks, and finding top stadium eats, plus fun facts and team trivia.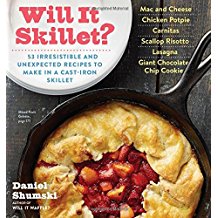 WILL IT SKILLET: 53 Irresistible & Unexpected Recipes to Make in a Cast Iron Skillet by Daniel Shumski
$14.95; Workman.com
Easily transferred from stovetop to oven, the beloved cast-iron skillet offers endless options. Each recipe is flavorful and innovative—from a buttery Chicken Potpie to a savory Japanese Okonomiyaki pancake to a sweet and gooey Giant Cinnamon Bun. There are easy recipes for weeknight meals, sumptuous appetizers and dinner ideas for date night, vegetarian entrees, mouthwatering breakfast dishes, and luscious desserts. Plus detailed information on buying, seasoning, and caring for your cast iron, along with tips on how to develop your own skillet recipes. From the classic to the inventive, this book has it covered.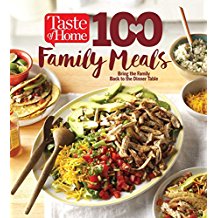 Taste of Home 100 Family Meals
$17.99; Amazon.com
Taste of Home seeks to bring families together for a happier and healthier new year by creating a one-stop-shop cookbook where home cooks can easily find meals for the family to eat together. Taste of Home editors have challenged home cooks to bring their families together at least twice a week over a home-cooked meal and share their stories and images on social media using the hashtag #100FamilyMeals. With that in mind, and built on Taste of Home's user-generated content model, the editors have curated recipes, menus and time-saving tips from thousands of contributors to bring home cooks 100 Family Meals.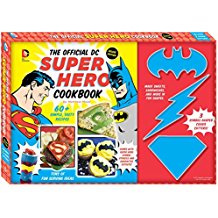 The Official DC Super Hero Cookbook—Deluxe Edition by Matthew Mead
$26.99; Amazon.com
The Official DC Super Hero Cookbook—Deluxe Edition comes complete with 60+ simple, tasty recipes as well as three cookie cutters (a bat, a lightning bolt, and a shield), logo stencils and character cut-outs for awesome food styling. The colorfully presented recipes are fun to prepare and to eat. Step-by-step instructions are easy to follow and fans of all ages will enjoy flipping through finish photos featuring classic DC comics art and action figures. An extensive super hero party section offers dozens of drinks, snacks, and desserts as well as cool, clever serving suggestions. Whether you're preparing an everyday family meal, or a themed party, or packing a lunch box for a picky eater, it's easy to make every dish extra special.

Updated: October 2017