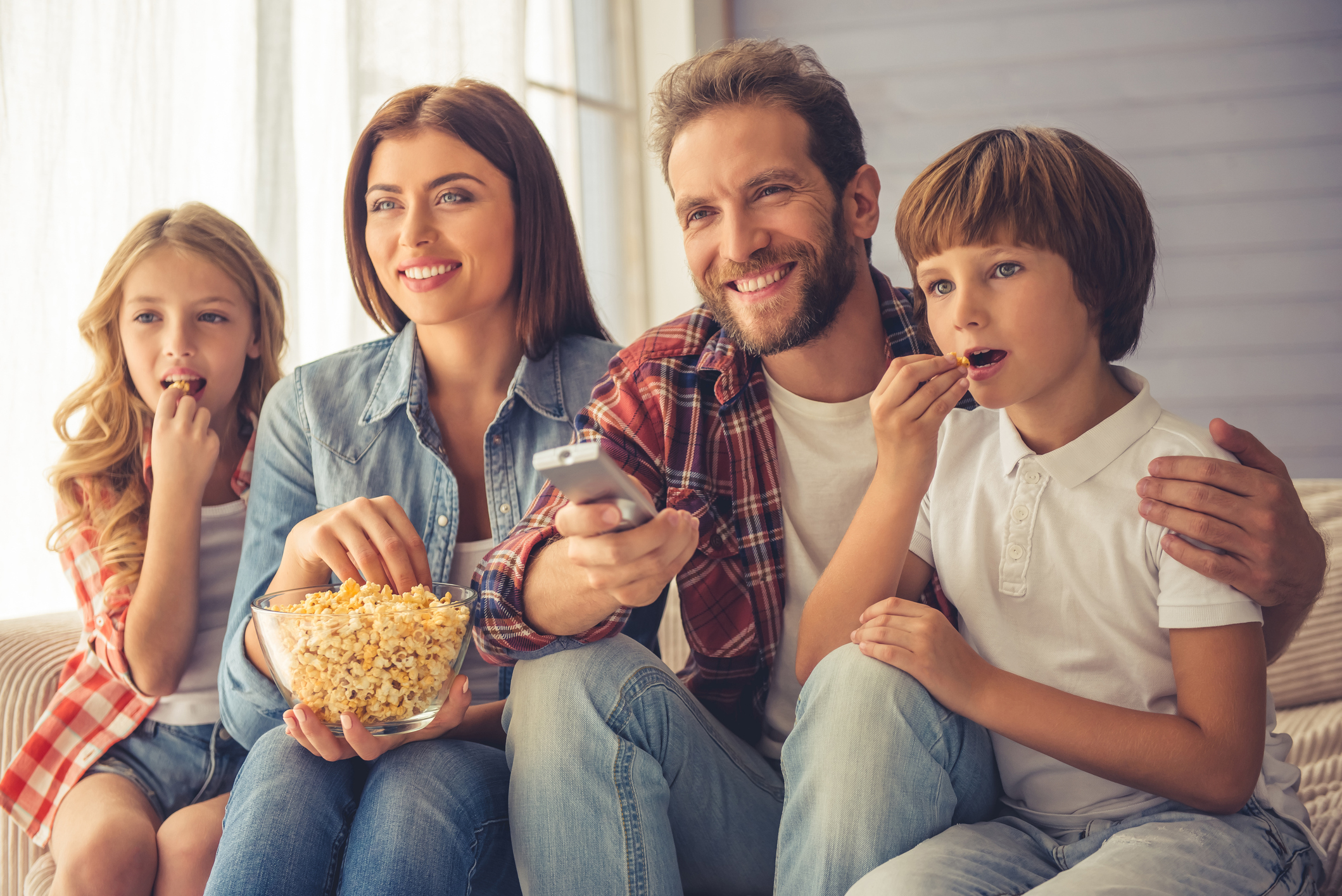 New DVD's, TV Shows and Music CD's for kids! Check out the latest family TV, movie and CD releases.
Captain Underpants: The First Epic Movie
Rated PG
Two overly imaginative pranksters, George (Kevin Hart) and Harold (Thomas Middleditch) hypnotize their principal (Ed Helms) into thinking he's a superhero named Captain Underpants.
Kidz Bop 36
KidzBop.com
Today's biggest hits sung by kids for kids. Includes Feels, Believer, Attention, Malibu and many more.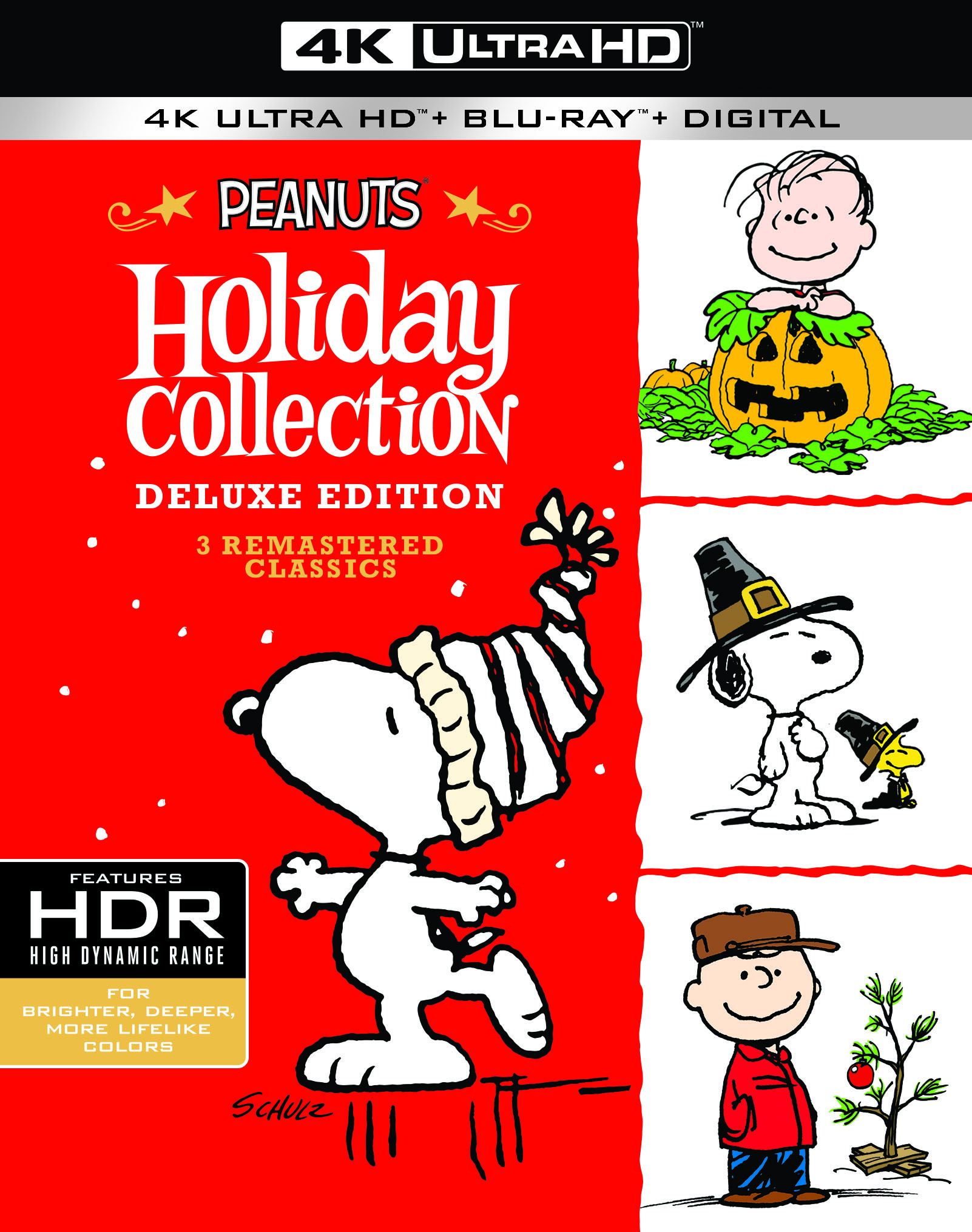 Peanuts Holiday Collection
WarnerBros.com
Peanuts fans can now enjoy their favorite animated holiday classics in 4K Ultra HD resolution with High Dynamic Range (HDR), for the ultimate home entertainment viewing experience. This compilation is comprised of nine Peanuts TV Specials, including classics It's the Great Pumpkin, Charlie Brown; A Charlie Brown Thanksgiving and A Charlie Brown Christmas.
Smurfs: The Lost Village
Rated PG
SMURFS: THE LOST VILLAGE follows Smurfette and her friends Brainy, Clumsy and Hefty on an exciting and thrilling race through the Forbidden Forest filled with magical creatures to find a mysterious lost village before the evil wizard Gargamel does. Embarking on a rollercoaster journey full of action and danger, the Smurfs are on a course that leads to the discovery of the biggest secret in Smurf history.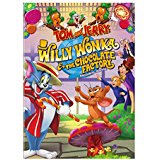 Tom and Jerry: Willy Wonka and the Chocolate Factory
Based on the beloved children's book, Charlie and the Chocolate Factory, by Roald Dahl, and the iconic musical family film Willy Wonka & the Chocolate Factory, this fun, new adaptation adds Tom and Jerry's entertaining antics to the classic story of young Charlie Bucket's unforgettable visit to Willy Wonka's marvelous chocolate factory. Viewers will enjoy many familiar beloved songs, in this heartwarming and hilarious new film.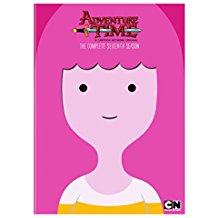 Adventure Time: The Complete Seventh Season
Join Jake the Dog and Finn the Human as they embark on a set of unforgettable adventures on the seventh season of Adventure Time. As season seven unfolds, major changes are in store for some of the inhabitants of Candy Kingdom. Princess Bubblegum is exiled to live on the shores of Lake Butterscotch, where she tries to grow a new kingdom made of vegetables. Marceline decides she no longer wants to be a vampire and asks Princess Bubblegum to help her get rid of her vampiric essence. Her quest to become mortal sets off a series of events that are captured in the eight-part "Stakes" story arc. Also included in the season seven release is "Bad Jubies," the award-winning episode which brings the Adventure Time characters to life in stop-motion animation form.

Moana
Rated PG
Walt Disney Animation Studios' "Moana" is the sweeping story of a spirited teenager who sets sail on a daring adventure to save her people, starring newcomer Auli'i Cravalho as the voice of brave and tenacious Moana and Dwayne "The Rock" Johnson as the larger-than-life demigod Maui. Families can watch hours of bonus offerings including: a new, hilarious mini-movie featuring Moana and Maui; deleted scenes; a deleted song; hidden Easter Eggs; music video; and much, much more.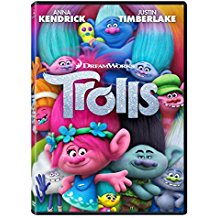 Trolls
Rated PG
The colorful, wondrous Trolls Town is full of optimistic Trolls, who are always ready to sing, dance and party. The neighboring community Bergen Town is home to the comically pessimistic Bergens, who are only happy when they have trolls in their stomach. During a celebration marking 20 years of freedom from their nemesis the Bergens, Princess Poppy's friends are captured by Chef. Poppy embarks on journey to Bergen Town save her pals and restore peace in Trolls Town. She loses her joy along the way but her good friend Branch is by her side to remind her of the power of her optimism. As he helps her, he regains a little happiness of his own. This fresh, broad comedy is filled with music, heart and hair-raising adventures. The Blu-ray party mode edition includes a feature-length audience participation mode with sing-a-longs, glitter parties, cupcakes, high-fives, hug time and more!
Updated: October 2017