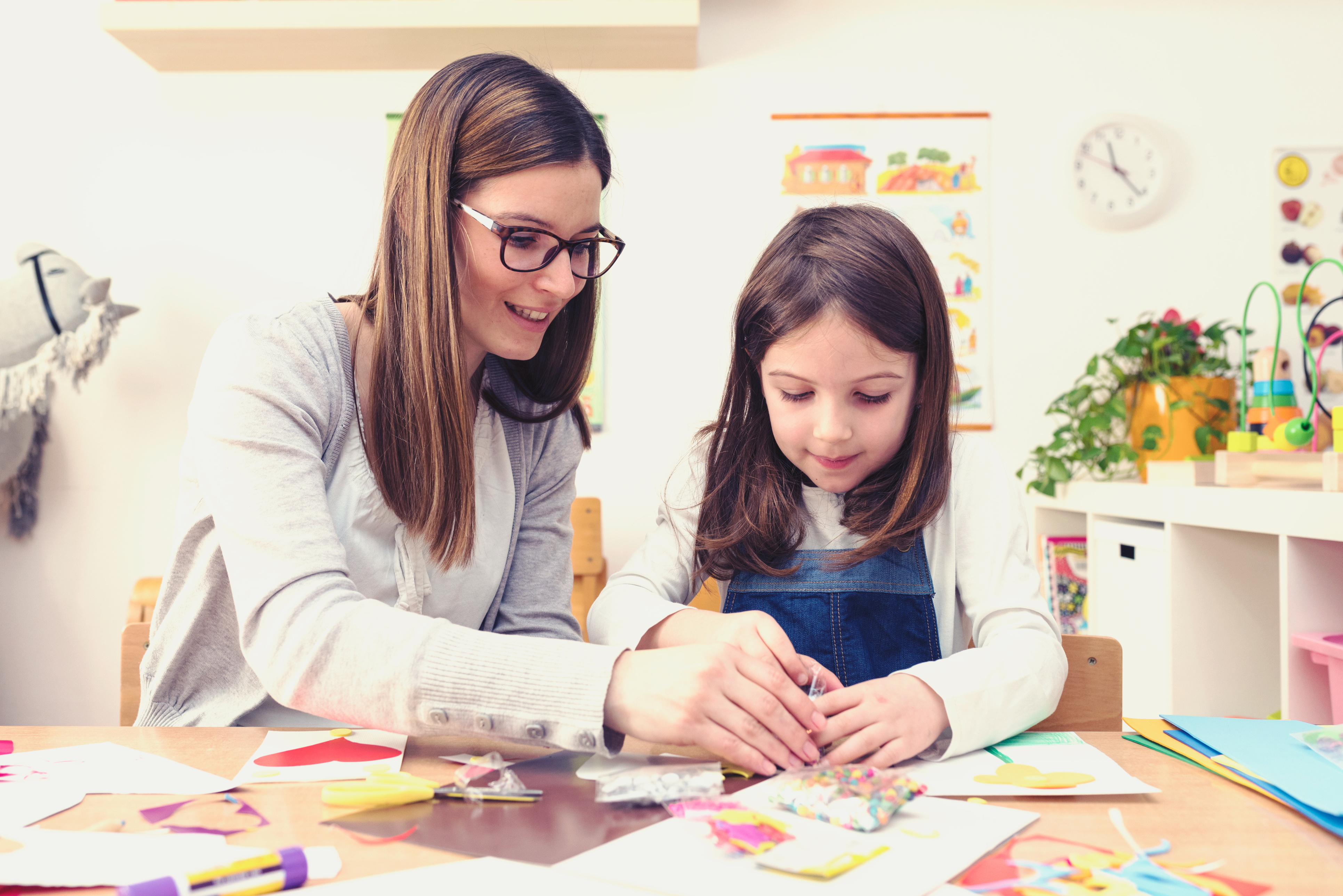 Coloring, Craft & Activity Books! Expand your child's creativity and imagination with these diverse craft books for kids of all ages (parents will love them too!). These coloring and craft books make the perfect activity for any child.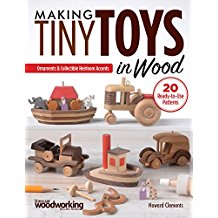 Making Tiny Toys in Wood by Howard Clements
$12.99; FoxChapelPublishing.com
From tugboats and tractors to windmills and wagons, these nostalgic moving toys make great Christmas ornaments as well as keepsake gifts for family and friends. And these simple projects do not take a lot of time, wood, or tools to make. They are a great way to reuse and repurpose scrap wood, and require only minimal painting. All you need is a scroll saw, a drill, and some glue to create memorable family heirlooms.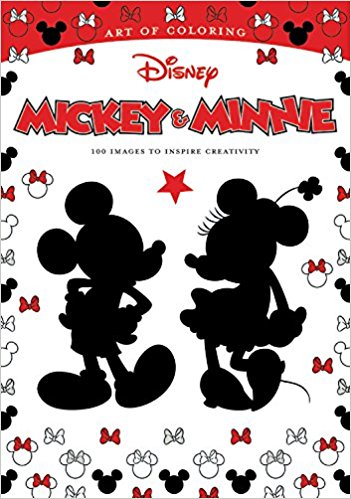 Disney Mickey & Minnie: 100 Images to Inspire Creativity
$15.99; DisneyBooks.com
Fun, funny, and feisty patterns and character designs permeate the near-ninety-year history of Disney's beloved mice: Mickey and Minnie. These images are ideal for taking pencil to paper and adding your own brand of color and style. Perfect for cultivating creativity, relaxation, and focus, these pages are filled with line art from Disney animation, comics, and more-featuring work from Ub Iwerks, Floyd Gottfredson, and more.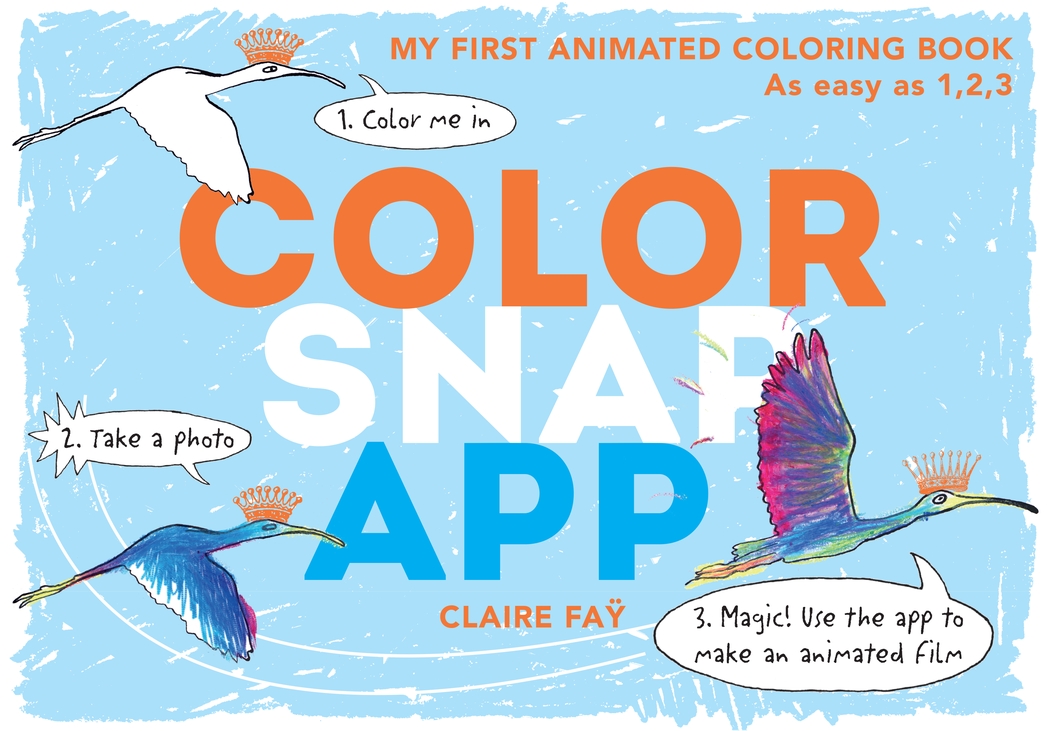 Color, Snap, App! My First Animated Coloring Book by Claire Fay
$9.99; Candlewick.com
Become an artist and filmmaker in one go with an exciting new twist on the coloring book. Kids are invited to color in the pictures, take photos of them using a free Blink Book app (downloaded separately onto a phone or tablet), and watch them turn into animated films . . . as easy as color, snap, app. With sixteen spreads to color, users are able to produce sixteen animated episodes totaling eight minutes' worth of video — and will be thrilled to play the role of creator in this cutting-edge blend of art and technology.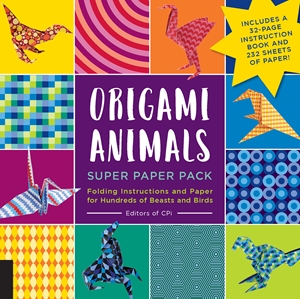 Origami Animals Super Paper Pack
$12.99; QuartoKnows.com
Includes everything origami lovers and paper crafters need to create their own paper menagerie. Tucked behind the cover is a fully illustrated, 32-page booklet with instructions for how to fold 10 bird and animal designs. A dazzling assortment of origami papers, 6 inches (15.2 cm) square, are also included. Fold animals for display, giving, or just for fun.
Hello Kitty & Friends Coloring Book
$16.99; Amazon.com
Featuring more than 40 original line art illustrations depicting Hello Kitty, My Melody, Keroppi, Badtz-Maru, Chococat and more Sanrio characters, this book will bring hours of fun to both adults and children.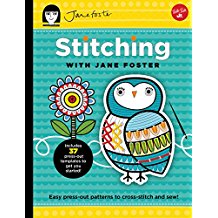 Stitching with Jane Foster: Easy Press-Out Patterns to Cross-Stitch and Sew
$16.95; QuartoKnows.com
Includes 37 quick and easy cross-stitch sewing cards with punched holes for easy stitching, as well as a 36-page project book featuring instructions for designing your own unique stitching patterns and color combinations. Gather all the tools and materials you need to get started and learn stitching basics, including the straight stitch, cross-stitch, back stitch, and more.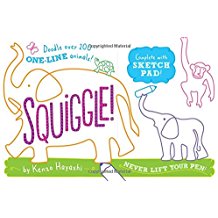 Squiggle!: Doodle Over 200 One-Line Animals! by Kenzo Hayashi
$12.95; Workman.com
A squiggle is a one-line drawing. When you squiggle, you never lift your pen or pencil from the paper. And using this one line, Squiggle! shows kids how to draw over 200 animals. Animals with personality, like a fierce lion, a friendly elephant, a curious dolphin, and a whole field full of hopping, crouching, and resting bunnies. A squiggle can be as simple as a duck or as complex as a peacock. Squiggle! also includes a connected doodle pad, so kids can practice drawing any animal side-by-side with the example.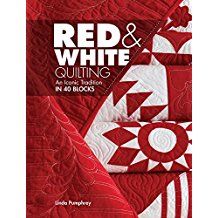 Red & White Quilting: An Iconic Tradition in 40 Blocks by Linda Pumphrey
$27.99; FWMedia.com
Classic yet contemporary, red and white is one of the most iconic color combinations in quilting, inspiring designers, collectors, and major exhibits. Features 40 pieced and appliqued blocks that can be mixed and matched to create eye-catching quilts, pillows, runners, and more. From basic quilting and finishing techniques with tips on two-color quilting to working with fabric dies and choosing fabric and batting, this book offers a comprehensive guide to every aspect of this traditional quilting method.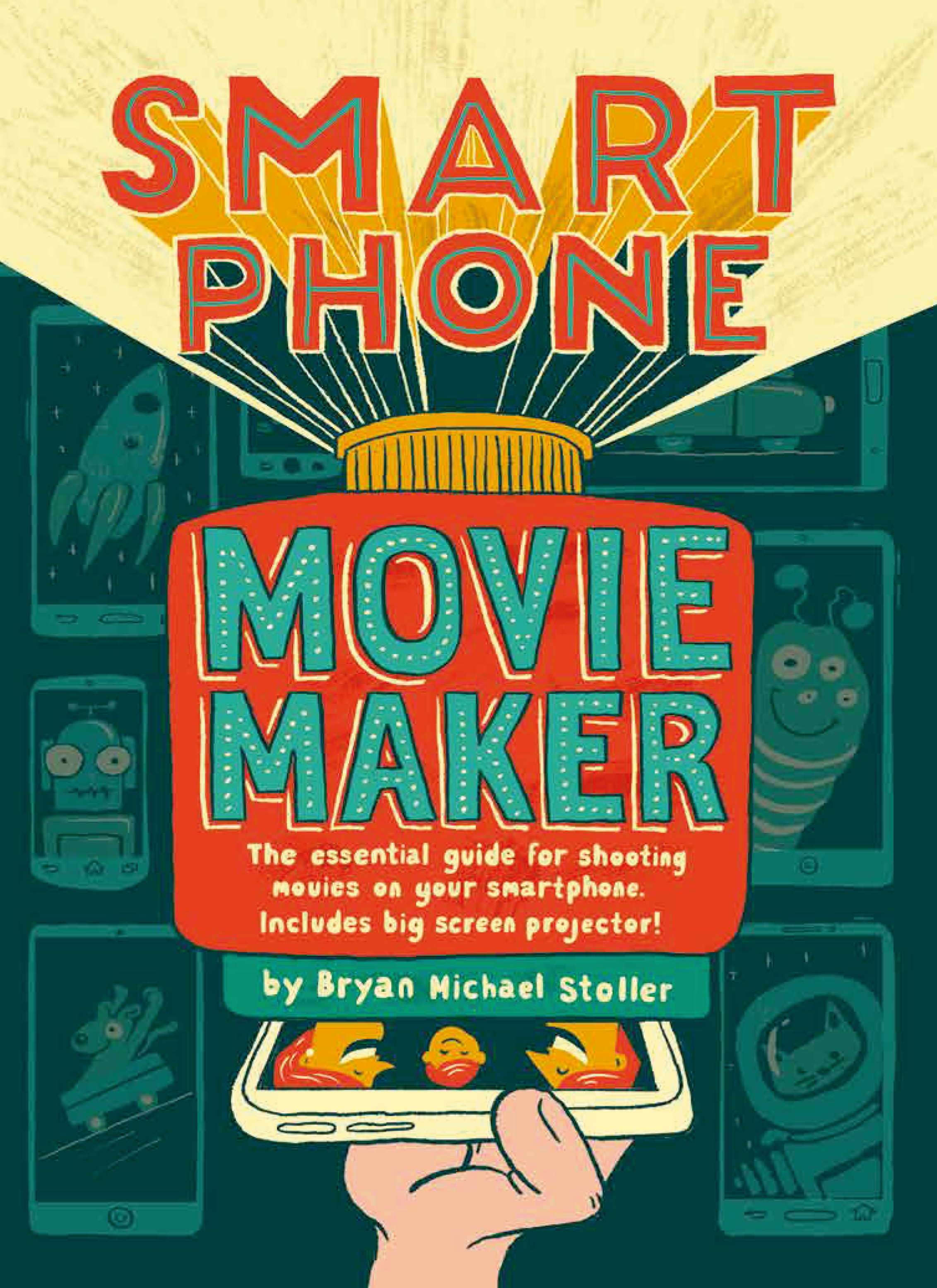 Smartphone Movie Maker by Bryan Michael Stoller
$22.99; Candlewick.com
This essential guide to making movies on a smartphone offers all kinds of tips, techniques, and instructions on how to edit and add special effects to your film. With easy-to-follow advice on building a narrative and clear concepts, Smartphone Movie Maker gives young film buffs all the tools needed to start shooting their own masterpieces. The box even transforms into a lens-fitted film projector to slot a smartphone into, so budding directors can watch their creations play out onscreen for the ultimate cinematic experience.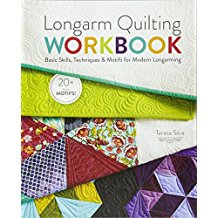 Longarm Quilting Workbook: Basic Skills, Techniques & Motifs for Modern Longarming by Teresa Silva
$34.99; FWMedia.com
Go from novice to successful longarm quilter with this complete guide to modern longarm quilting. This book covers every detail from thread selection and loading the quilt to planning a design, sewing textured stitches, and more. You'll learn: longarm machine basics, including essential features to look for when investing in your first machine, the best tools, materials, and supplies to get the job done, 20+ quilting motifs, from basic swirls and bubbles to more complex paisleys or clamshells and how to visualize, plan, and execute multiple styles of quilts through an inspiring gallery of finished samples.
Fold & Fly Butterflies, Birds, and Other Animals that Fly by Stephanie Hoover
$15.99; QuartoKnows.com
Create graceful, flying paper art with ease. Butterflies and birds and are among nature's most perfect flying machines. From Humankind's earliest days, we have marveled at the ease and majesty of flying creatures - envious of their ability to break gravity's bounds and soar. This book celebrates and explains the miracle of natural flight, while providing readers with easy-to-follow patterns for creating Mother Earth's most amazing winged creatures.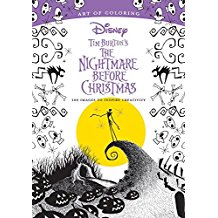 Disney Tim Burton's The Nightmare Before Christmas: 100 Images to Inspire Creativity
$15.99; DisneyBooks.com
Whimsically macabre artwork, patterns, and designs permeate the story of Tim Burton's The Nightmare Before Christmas. These images are ideal for adding your own brand of color and style. Perfect for cultivating creativity, relaxation, and focus, these pages are filled with artwork evocative of the delightfully frightful world of Jack Skellington.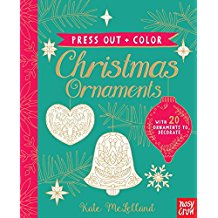 Press Out & Color Christmas Ornaments by Kate McLelland
$15.99; Candlewick.com
Each of the twenty press-out Christmas decorations in this book can be easily slotted together to create cheerful hanging ornaments to adorn the Christmas tree or to add a festive touch to any space. Perfect for all ages, these gorgeous ornaments look elegant in white and gold, but even more glorious when colored.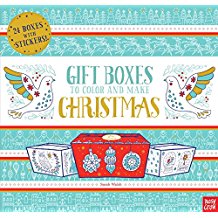 Gift Boxes to Decorate and Make: Christmas by Sarah Walsh
$15.99; Candlewick.com
Each page of this brilliant book can be colored and made into a box. Simply tear out and fold to create a gift box perfect for storing all kinds of Christmas treats. The boxes are beautifully decorated with festive black-and-white designs, which you can color in with pens or pencils to make sure your gifts are extra special this Christmas.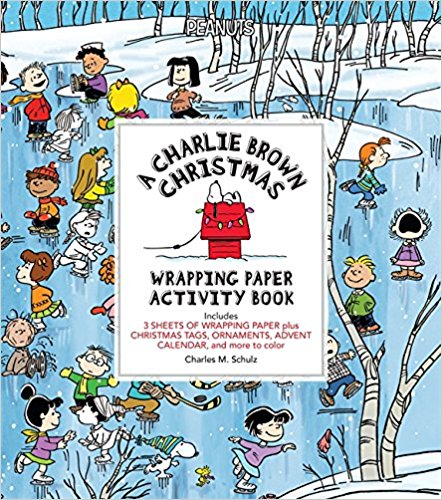 A Charlie Brown Christmas Wrapping Paper Activity Book
$9.99; RunningPress.com/rpkids
Inspired by the Christmas classic, this kit includes three 18x24 sheets of wrapping paper to color, an advent poster to hang up and count down the days until Santa arrives, plus 16 pages of activities and crafts to help make your holiday extra special. Cut out Charlie Brown and Snoopy ornaments for your Christmas tree or make holiday gift tags featuring Lucy, Pigpen, Woodstock, and others.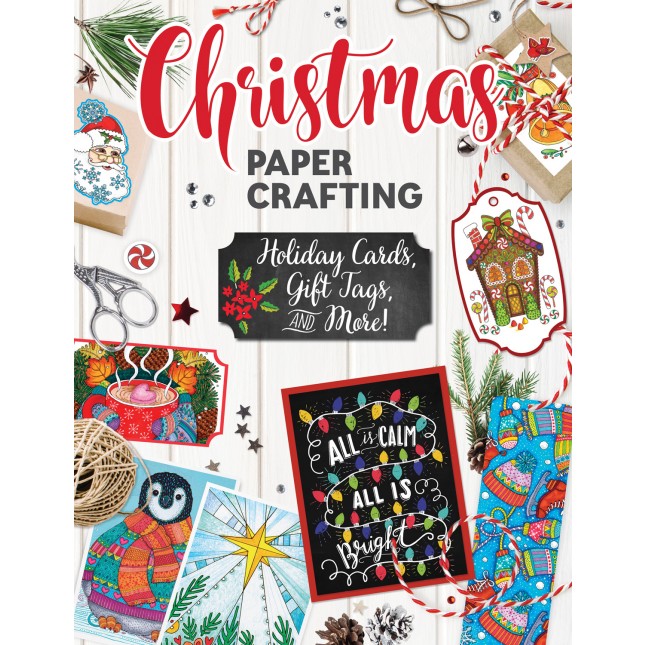 Christmas Papercrafting: Holiday Cards, Gift Tags, and More! by Thaneeya McArdle
$19.99; FoxChapelPublishing.com
It's a holiday papercrafting kit in a book. With everything you need to celebrate the season with festive paper art, choose from dozens of yuletide greeting cards, mini cards, gift tags, bookmarks, and more