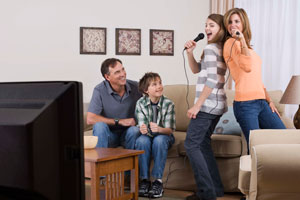 Five Steps to a More Rewarding Summer with Your Teenager

The difference in how you feel—and what your teen recalls—about summer may depend on how you approach it as a parent.

Humorist Erma Bombeck once said, "Being a kid at home in the summer is a high-risk occupation. If you call your mother at work thirteen times an hour, she can hurt you."

As summer beckons in the near distance, the thought of your teen being home for 10 weeks can raise feelings of excitement or trepidation in both of you. Some things may not be in your control as a parent, for example, your work schedule, the economy, or whether your teen will find a job or a hobby. But some things do remain within your control. The difference in how you feel—and what your teen recalls—about summer may depend on how you approach it as a parent.

"There's an old saying—if you fail to plan, then plan to fail," says Malcolm Gauld, parenting expert and co-author, with his wife, Laura, of the parenting book The Biggest Job We'll Ever Have (Scribner) and The Biggest Job parenting seminars. "Parents, think ahead— plan to make a difference in your kids' lives this summer."

"Many parents will be working," adds Laura. "So time spent together can be limited. Still, you can make sure that this time is enriching and memorable."


Summer programs and camps are ideal for social and intellectual stimulation and simple carefree fun. While there are a lot of great programs out there, not everyone is able to afford them. Don't despair! The Gaulds offer these five simple things that parents can do to make the most of family time as well as boost their kids for their return to school:


Take time out every week to create and build upon family traditions. The big picture of raising children is done with the actions, routines, and practices that make up a lifetime of memories and habits. Often, the value of these actions is seen looking back at one's upbringing. Whether it's a weekly walk on a trail or to the park, sharing the preparation of a special meal where everyone has a part, or a family visit to the local animal shelter to volunteer, these activities will make lasting memories and add to your kids' positive attitude.
Hold weekly family meetings where everyone is invited to share ideas, thoughts, fears, challenges and stories. Regular communication that touches upon deeper issues than where the socks are, or when dinner will be served, remain very important throughout the relaxed summer months. It brings the family closer together and also helps to teach kids to communicate in group settings, an important ability throughout life.

Assign family jobs.

Everyone in the family needs to own a part of the responsibility of creating a clean, welcoming, and organized home. As a member of the family, teens are no exception. One of the best lessons in life parents can teach their children is that being a member of a family or group means being a contributor to the betterment of that group. It also gives teens an opportunity to learn what they enjoy—painting, repairs, the garden, etc.

Mandatory Fun. Determine a time when the family comes together to do something downright fun and silly. Sure, teens may be resistant to this at first, and may even act as though the whole thing is a waste of time, but in truth, teenagers still need and yearn for deep connections, and the positive effect of laughing for 30 straight minutes cannot be overestimated.
Remember not to take things personally with your teenager. You're probably going to hear it this summer… the comments about your hairstyle, your swimsuit, your high-rise tube socks… It's all right. Demand respect, but let the comments your teenager makes roll off.
"Maintain a sense of humor about yourself and remember to take things lightly," says Malcolm. "Focus instead on the principles of good parenting—honesty, good attitude, flexibility, responsibility, and sharing."


Family Meetings. Take time out every week—even if for only 15 minutes—to give everyone in the family a moment to talk about what's working well—in life or in the family—and what isn't.
---------------------------------
Rose Mulligan
For more information about Malcolm and Laura Gauld, their work and the summer programs they offer teenagers, visit their blog GreatParenting101.com or hyde.edu.