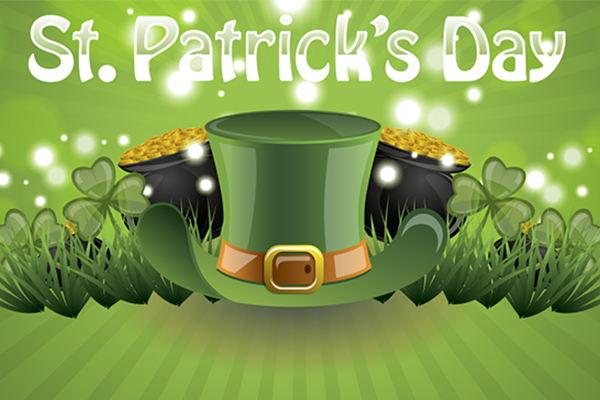 Discover dozens of kid-friendly ways to celebrate St. Patrick's Day in our round-up!
St. Paddy's Day recipes, Irish traditions, festive crafts and local events are guaranteed family fun.
Recipes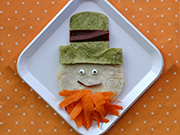 These Irish recipes have easy-to-follow directions for a delicious St. Patrick's Day feast. Warning: You don't have to be Irish to be thanked in kisses for this yummy meal.
Dubliners Shepherd's Pie
Rhubarb Crumble
Brown Soda Bread
Irish Stew
Leprechaun Lunch
Try these cute St. Patrick's Day snacks from Kitchen Fun with My Three Sons:
Leprechaun Fruit Snack
Shamrock Quesadilla

Visit our St. Patrick's Day pinterest board for more festive recipes!
Traditions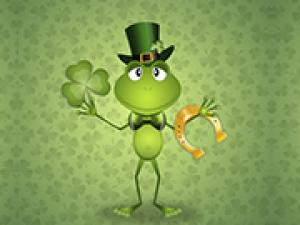 Celebrate wearin' o' the green this St. Patrick's Day with these traditions and activities:
10 Ways to Celebrate St. Patrick's Day
A Fun Look at Some Irish Legends
5 St. Patrick's Day Traditions to start with your kids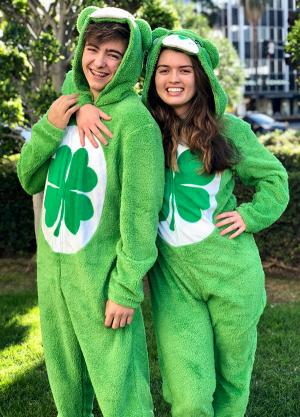 Be sure to sport a Good Luck Bear onesie for all your St. Patrick's Day festivities! Available in fleece or cotton/poly blend, these awesome "union suits"are available in adult sizes (perfect for teens!) at Target stores and at www.Target.com.

Visit our St. Patrick's Day pinterest board for more ways to celebrate St. Patrick's Day!
Crafts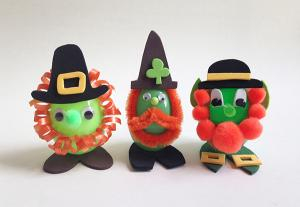 Create cute Lucky Leprechauns the kids can give to their friends.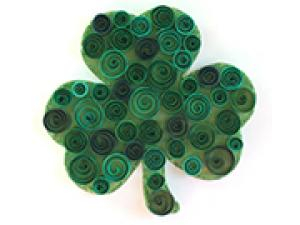 Make festive Swirly Shamrocks and decorate the house for St. Paddy's Day.

Visit our St. Patrick's Day pinterest board for more fun crafts!
2018 Events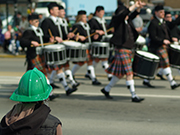 Enjoy live entertainment, kids' activities and much more at these celebrations and festive running events.
St. Patrick's Day Half Marathon
Main Street 5K & Green Mile Fun Run
Sunday, March 4, 2018
Visit website for start times, fees and to register.
Also featuring the Tribes & Clans Competition for kids and adults, and the Finish Line Festival with a costume contest and other fun activities. Main St. & Magnolia Ave., downtown El Cajon.
www.stpatricksdayhalf.com
First Wednesdays: Brogue Wave
Wednesday, March 7, 2018
4 & 7 pm
Listen to traditional Irish tunes performed by this high-energy Celtic rock band. Free. Tickets handed out on a first-come, first-seated basis. California Center for the Arts, Escondido, 340 N. Escondido Blvd.
www.artcenter.org
Family Night: St. Patrick's Day Party
Wednesday, March 14, 2018
6-7 pm
$3 per person. San Marcos Community Center, 3 Civic Center Dr. Register online.
www.san-marcos.net
St. Paddy's Drop-off Disco at FUNBelievable Play
Friday, March 16, 2018
5-8 pm
Kids can boogie the night away while parents spend a few hours of grown-up time. $20 per child; includes drink, snack and glow stick. Call for reservations. 11655 Riverside Dr. #155-157, Lakeside.
www.funbelievableplay.com; 619-456-2474.
St. Patricks' Day Parade & Irish Festival
Saturday, March 17, 2018
10:30 am; festival, 9 am-6 pm
See more than 120 parade entries including floats, high school marching bands, equestrian units, classic cars, Irish setters and more at the annual parade that steps off at Fifth Ave. & Laurel, and travels up Fifth Ave. to Upas St., over to Sixth Ave., then south on Sixth to Juniper in Balboa Park. After the parade, come to a family-friendly festival with live music and dancing, craft booths, a Celtic Food Village, a Kids Zone and more. Free admission.
www.stpatsparade.org
St. Patrick's Day 10K, 2- and 4-Mile Fun Run
Saturday, March 17, 2018
7:45 am
Finisher medals, pizza and beer, awards in each age division and more. $20-$45. Mission Bay Park, 2688 E. Mission Bay Dr. www.kathyloperevents.com
Puppy Love 5K
Sunday, March 18, 2018
7-11:30 am
Celebrate San Diego's love for pets and the good fortune of pup-rechauns finding their forever homes! Join this event that offers a fun course suitable for all skill levels (pups are welcome to join their humans for free). Enjoy St. Patrick's Day-themed fun at the After Paw-ty featuring a human and canine costume contest, dog agility, music, kids' activities and pet-related booths. $18-$40. Embarcadero Marina Park South, downtown San Diego.
www.animalcenter.org
House of Ireland Lawn Program
Sunday, March 18, 2018
11 am-4 pm
Come to this annual celebration of Irish culture. Have your fill of Irish food, Irish coffee and baked treats. Don't miss the 2 pm performance featuring live music and traditional Irish dancing. House of Pacific Relations, Balboa Park.
www.houseofireland.org
Find more activities and events in the March issue and our online calendar.
Published: February 2018
----------------