The ABCs of Surviving Hard Times in San Diego: Part One, 2011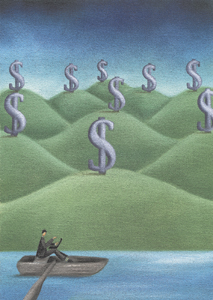 After my husband lost his full time job, we had to make a decision. Should I go back to work and put our baby in daycare or stay home with her? We made the decision for me to stay home. She is now 3 years old. I have had the joy, privilege and sometimes stress of being a full-time mom. Yes it is hard, and we struggle financially, yet I wouldn't have it any other way. We are surviving in San Diego, one of the most beautiful and expensive places in the United States. Not everyone can do this, however. Each family is different. Just know there are options out there. Here are some resources to help keep your family afloat in difficult times. Note: Fees and costs may vary. Check with each service provider for current rates.
Auto Insurance
This government program is brought to us by the California Dept. of Insurance. It offers low-cost liability car insurance to income-eligible, good drivers. The policies are issued by licensed California insurance companies. Visit www.mylowcostauto.com.
Bankruptcy
Your house can be exempted, but include your car, credit cards and other debt. It costs about $2,000 with most of it paid to the attorney in monthly payments. Your debt is court-ordered to be reduced 30–60 percent so the creditors have to accept it. This way you are still making payments at a lower rate and are legally protected. Your rates cannot be raised as long as the agreement is kept current. You can keep your car or other property being paid on. Make sure you choose an experienced bankruptcy attorney.
Call 211
(the San Diego County Government information line)
to find additional resources and services for families

Childcare

The Free State Preschools give 4-year-olds priority to make sure they are ready for kindergarten, but they do have openings for 3-year-olds. It is recommended that you sign up at least six months prior to the session you are interested in. There are also Child Development Centers. Both are located at many elementary schools and some colleges. Learn more at www.sdcoe.net/student/eeps/pfa/?loc=families.

The Centralized Childcare Eligibility List has a list of approved preschools for your child to attend, fully paid for. You can also request a preschool not on the list. If approved, they mail the payment directly to the caregiver you have chosen. Again, eligibility is based on income, and single mothers take priority over married couples. www.childcaresandiego.com

College

Free classes for computers and other subjects are available through the San Diego Community College District (www.sdce.edu). If you plan on attending, sign up soon as this program may be cut. If you are collecting unemployment benefits, the state may extend your unemployment while you train in an approved field. Many colleges offer free childcare at the college you are attending.

Clothing
Host or attend a closet exchange! I get some of the nicest clothes this way. Women bring gently worn clothing, and we try on one another's clothes to see what fits. Of course, we make it a party with appetizers and tea or wine.
Credit Counselors
I paid off a $7,000 debt this way. Credit counselors will work to negotiate a much lower interest rate for you, along with no creditor fees. The cost is nominal ($20-$30/month) since these are nonprofit services. The creditor payment is an automatic monthly deduction from your bank account.
The local San Diego branch has counselors and educational resources.

Money Management Systems (formerly Consumer Credit Counselors)
2650 Camino del Rio North #209 Mission Valley
www.moneymanagement.org
866-490-9478

Christian Credit Counselors
5838 Edison Pl., Carlsbad
www.christiancreditcounselors.org
800-377-4469
I personally used them for seven years. They have been in business since 1962 and have a great reputation.

Dental Work
La Maestra Dental Clinics charge 50–70 percent less for dental work. Independent financing plans are available. www.lamaestra.org;
619-741-3045

Discount Plans
These often include vision, medical, dental and chiropractic. Prices range from $15–$44 per month. Do research to see which benefits are covered. For example, Ameriplan offers huge savings on lab work (50–80 percent) and decent savings on fillings (40–50 percent). However, I needed a front crown and the savings were nominal (only 25 percent). The listed discount was on metal, not porcelain crowns. Obviously I did not want a metal front tooth crown. www.Ameriplan.com

Electricity Savings
We received a $341 payment toward our SDG&E account when we were behind on our bill through Campesinos Unidos, which administers a Low-Income Home Energy Assistance Program locally. Assistance takes from 8–12 weeks to receive. There is also emergency assistance available for Energy Crisis situations, e.g., when the electricity will be turned off within 48 hours or there are serious health complications for the residents.

California Dept. of Community Services. www.csd.ca.gov; 866-675-6623, 800-371-1380

Eye Glasses
You can purchase glasses for $50–100 each with a prescription. J.C. Penney often has 50 percent off eyeglasses or one pair of eyeglasses and one pair of prescription sunglasses for $400 total. I've also seen coupons for 70 percent off frames. Look for the coupon in the mail. Wal-Mart wasn't discounted like I thought it would be, because a separate company rents the space and doesn't charge Wal-Mart rates. Other stores also offer discounts at the end of their business quarter. You can also order online from China at www.prescriptionglassesonline.net and receive glasses for as little as $50–100 dollars. You must have your prescription.

Grocery Shopping
There are many resources for affordable food. I discovered there were many people just like me who were struggling and needed a little help for these times. Do not hesitate to seek help as most of us have worked for years and contributed to the system.

WIC (Woman, Infant & Children)
This program offers vouchers for food staples (eggs, juice, milk, cereal and more) once per month to pregnant and nursing women, and families with children up to age 5. Redeem the vouchers at participating grocery stores and Farmer's Markets. www.sandiegowic.org; 800-500-6411

CalFresh—Apply for food stamps online, by phone, mail or in person at any Health and Human Services office. A family of three can receive from $100–500 per month based on income. The benefits card looks just like a credit card so it is not obvious that you are receiving aid. www.benefitscalwin.org; 866-262-9881

Golden Share Foods—This grocery co-op sells food for 30–70 percent less than grocery stores. It is available once per month and is a great supplement to your regular shopping. The warehouse drops the food off at a location in your neighborhood (usually a church) and you pick it up on an assigned date. If you miss it, you can go to the warehouse one Tuesday a month and buy food on the spot that is left over from the packages.
www.goldensharefoods.com

Treasure Box—specializes in frozen food which you can collect from the same pick-up location once per month. The food is also discounted 30–70 percent.
www.thetreasurebox.com


>>Read Part Two (H-Z) of this story in our October 2011 issue for more great resources!


-----------------
Monica Gaut lives in La Mesa with her 4-year-old daughter and husband. She is still a stay-at-home mom who is currently starting her own business making aromatherapy items and crafts.
Published: November 2011