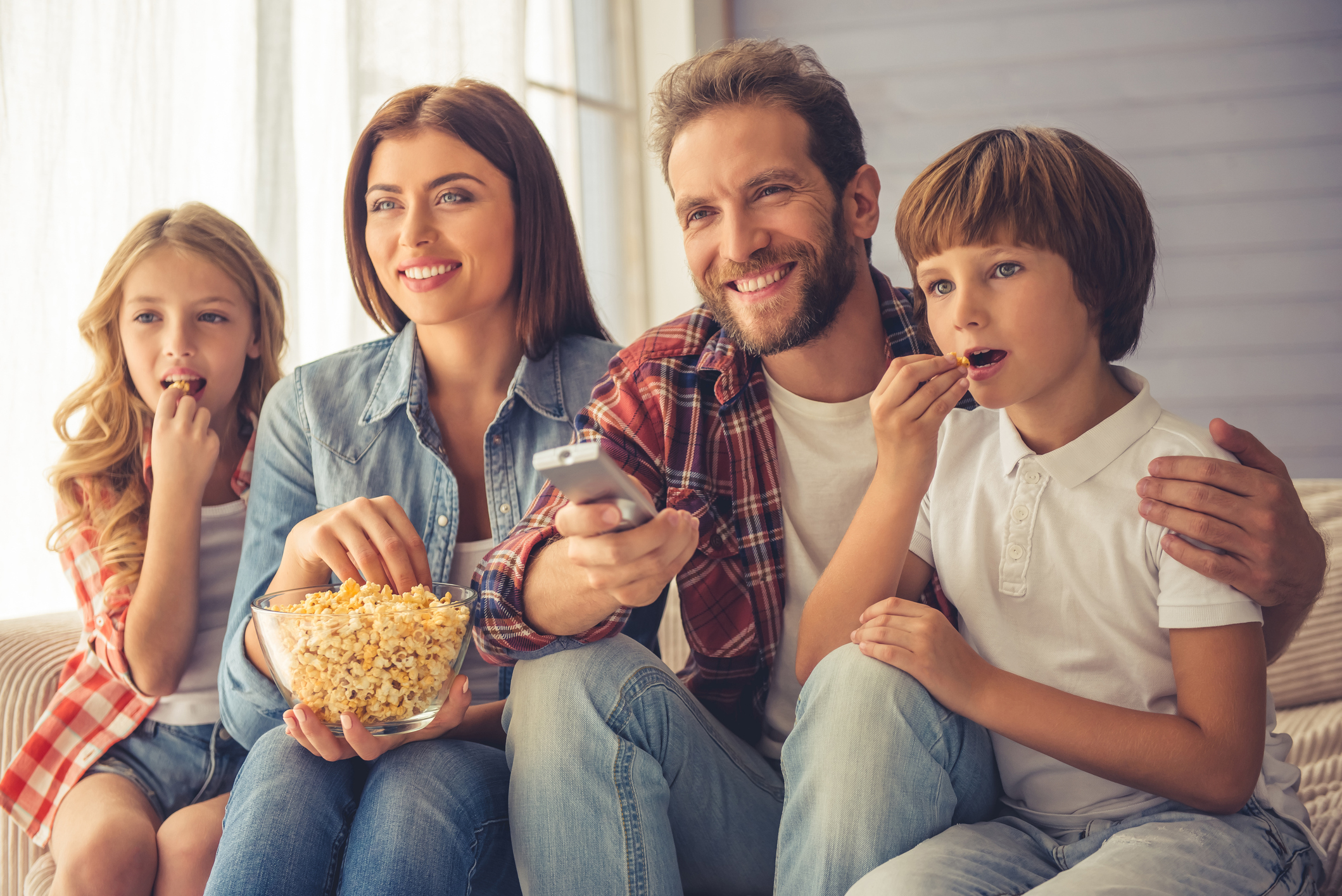 New DVD's, TV Shows and Music CDs for kids! Check out the latest family-friendly TV, movie and CD releases.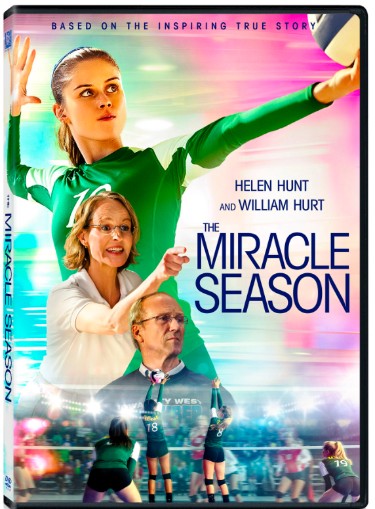 The Miracle Season
Rated PG
Helen Hunt and William Hurt star in this triumphant film based on the inspiring true story of the Iowa City West High School girls' volleyball team. After the tragic death of their star player, Caroline "Line" Found (Danika Yarosh), the team must band together under the guidance of their tough-love coach (Hunt) and Caroline's iron-willed father (Hurt) in hopes of winning the state championship. Together they regain their strength and spirit in order to "Live Like Line!"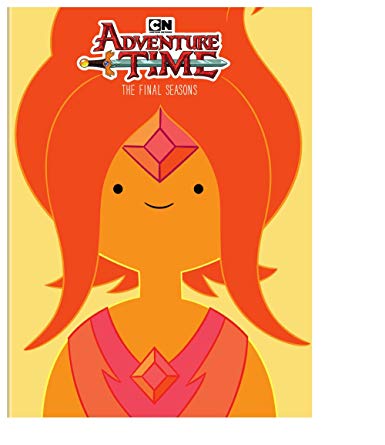 Adventure Time: The Final Seasons (8, 9, 10) DVD Set
Adventure Time features unlikely heroes Finn and Jake, buddies who traverse the mystical Land of Ooo and encounter its colorful inhabitants. The best of friends, our heroes always find themselves in the middle of heart-pounding escapades. Finn, a silly kid with an awesome hat and Jake, a brassy dog with a big kind heart, depend on each other through thick and thin.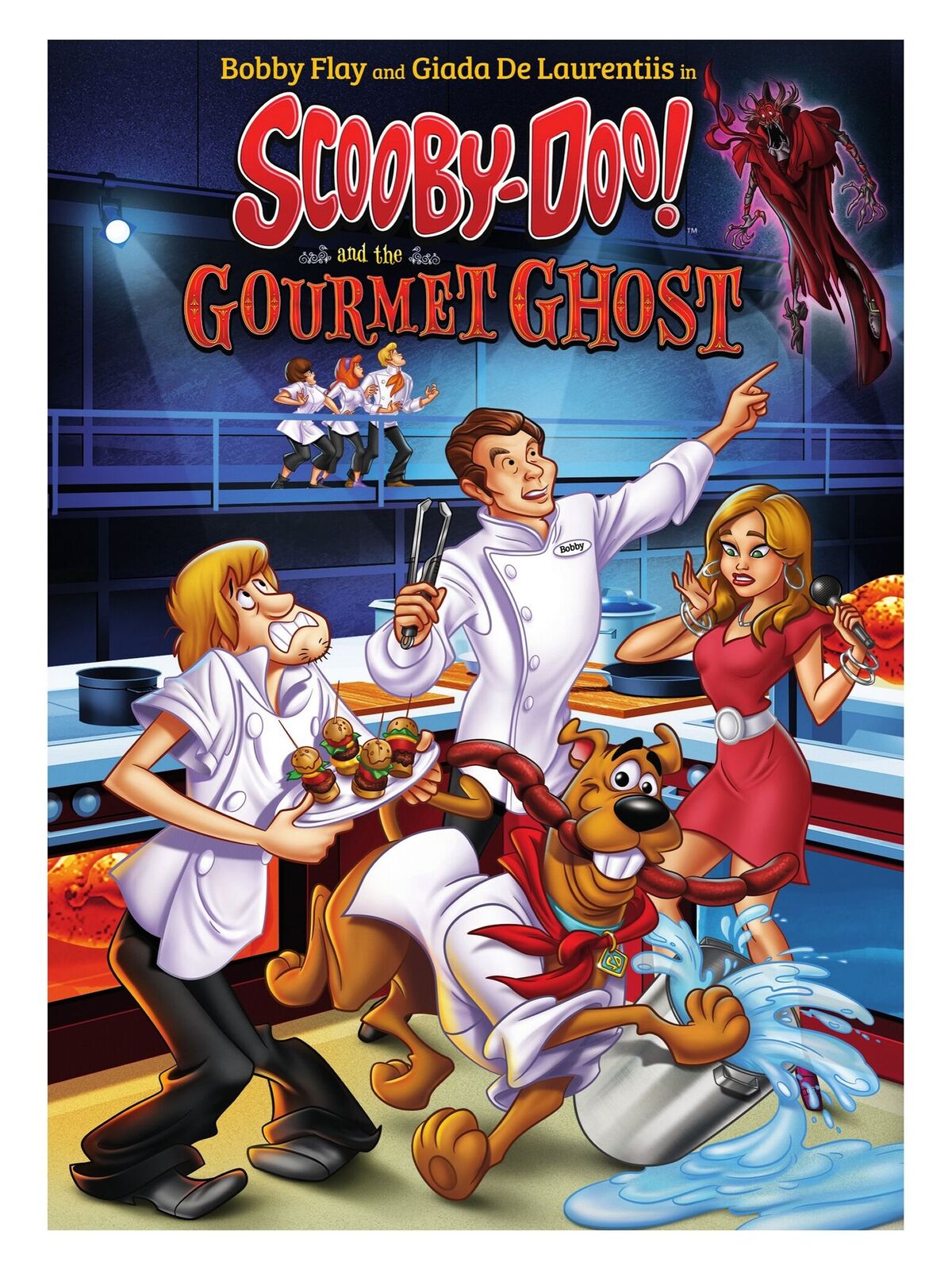 Scooby-Doo! And the Gourmet Ghost
Featuring the voice talents of internationally acclaimed celebrity chefs, Bobby Flay (Beat Bobby Flay), Giada De Laurentiis (Giada in Italy) and Marcus Samuelsson (Chopped), Scooby-Doo! And the Gourmet Ghost takes our favorite teen sleuths on an unforgettable adventure to New England, where they investigate the haunting of a historic colonial inn that's been turned into a state-of-the-art, culinary resort.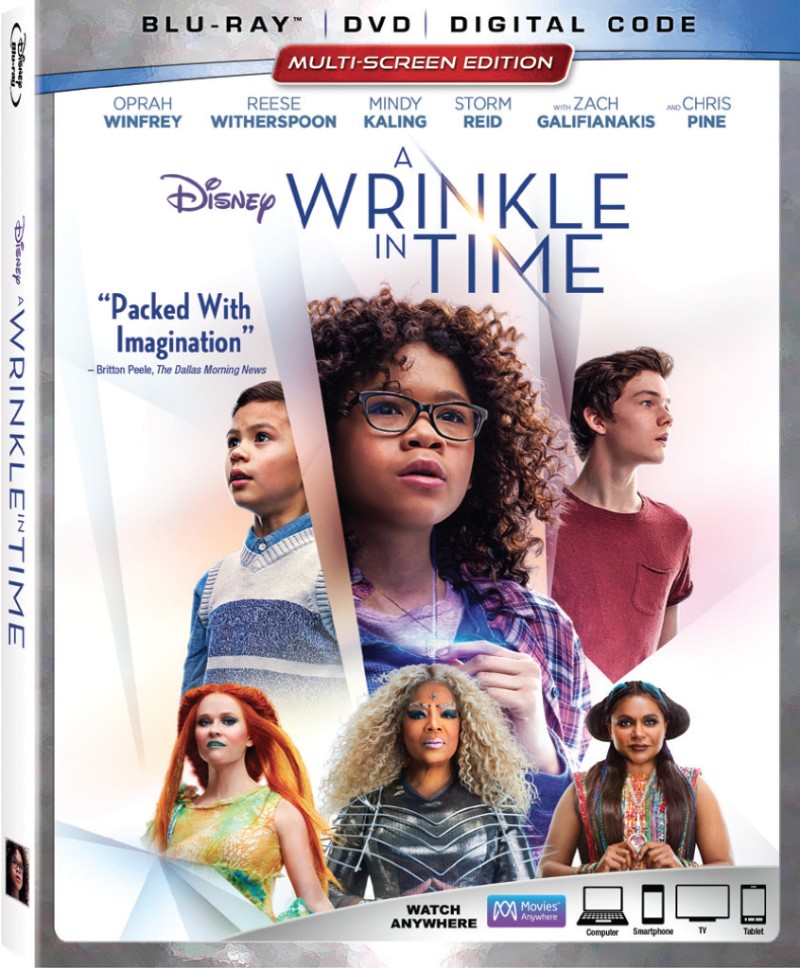 A Wrinkle in Time
Rated PG
This heartfelt inspirational story stars Oprah Winfrey, Reese Witherspoon, Mindy Kaling and breakout star Storm Reid which will take you on an extraordinary journey. Wrinkle in Time is the stunning story about an ordinary girl's extraordinary adventure through time and space offers exhilarating entertainment and positive messages for the whole family—encouraging self-confidence, inclusion and pushing imagination to the next level.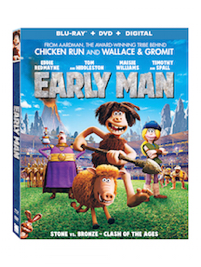 Early Man
Rated PG
Early Man tells the story of courageous caveman hero Dug (Eddie Redmayne) and his best friend, Hobnob as they unite their tribe against a mighty enemy — Lord Nooth (Tom Hiddleston) and his Bronze Age City — to save their home via an almighty football match in the ultimate clash of civilizations.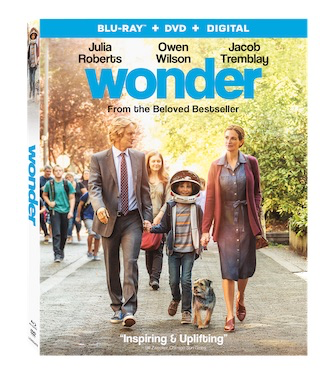 Wonder
Rated PG
Wonder follows the inspiring story of the Pullman family, whose youngest child, Auggie, is a boy born with facial differences. When Auggie enters mainstream elementary school for the first time, his extraordinary journey unites his family, his school, and his community, and proves that you can't blend in when you were born to stand out.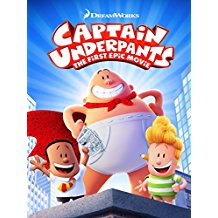 Captain Underpants: The First Epic Movie
Rated PG
Two overly imaginative pranksters, George (Kevin Hart) and Harold (Thomas Middleditch) hypnotize their principal (Ed Helms) into thinking he's a superhero named Captain Underpants.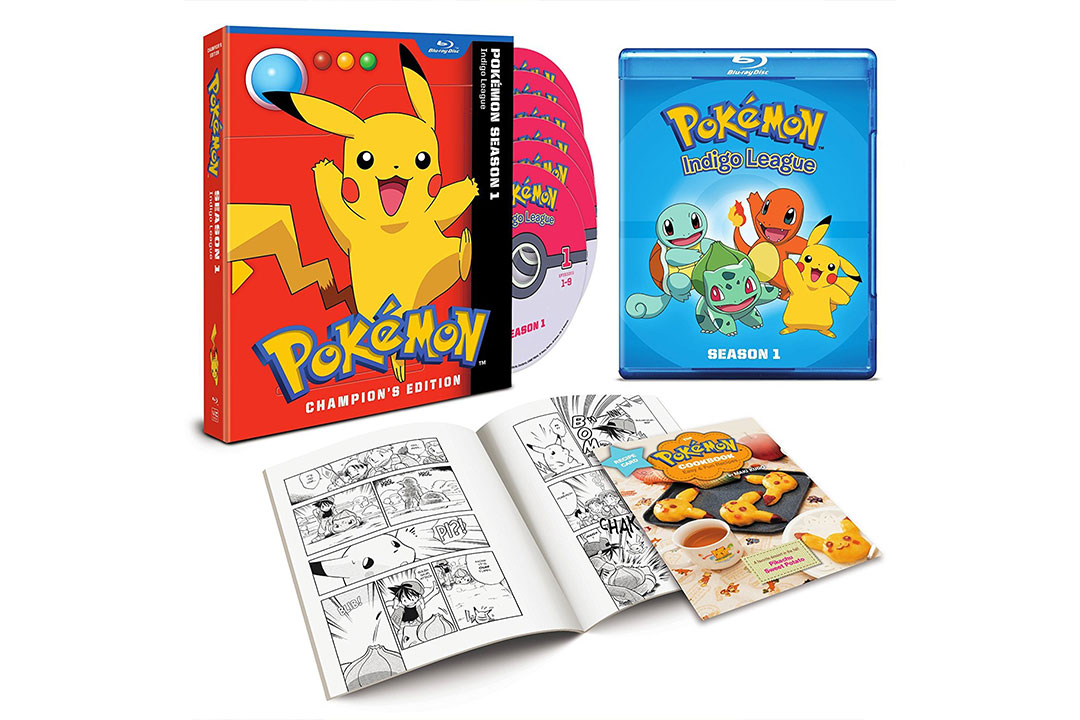 POKÉMON INDIGO League Blu-Ray Edition
$69.99; Amazon.com
Ash Ketchum's tenth birthday, and he's ready to do what many 10-year-olds in the Kanto region set out to do—become a Pokémon Trainer! Things don't go exactly the way he planned when he ends up with Pikachu instead of a standard first Pokémon, and winning Gym badges turns out to be much tougher than he thought. Luckily, he's got former Gym Leaders Brock and Misty at his side, along with a bevy of new Pokémon friends, including Bulbasaur, Squirtle, and Charmander.
Kidz Bop 36
KidzBop.com
Today's biggest hits sung by kids for kids. Includes Feels, Believer, Attention, Malibu and many more.
Smurfs: The Lost Village
Rated PG
SMURFS: THE LOST VILLAGE follows Smurfette and her friends Brainy, Clumsy and Hefty on an exciting and thrilling race through the Forbidden Forest filled with magical creatures to find a mysterious lost village before the evil wizard Gargamel does. Embarking on a rollercoaster journey full of action and danger, the Smurfs are on a course that leads to the discovery of the biggest secret in Smurf history.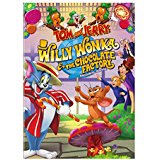 Tom and Jerry: Willy Wonka and the Chocolate Factory
Based on the beloved children's book, Charlie and the Chocolate Factory, by Roald Dahl, and the iconic musical family film Willy Wonka & the Chocolate Factory, this fun, new adaptation adds Tom and Jerry's entertaining antics to the classic story of young Charlie Bucket's unforgettable visit to Willy Wonka's marvelous chocolate factory. Viewers will enjoy many familiar beloved songs, in this heartwarming and hilarious new film.
Updated: August 2018