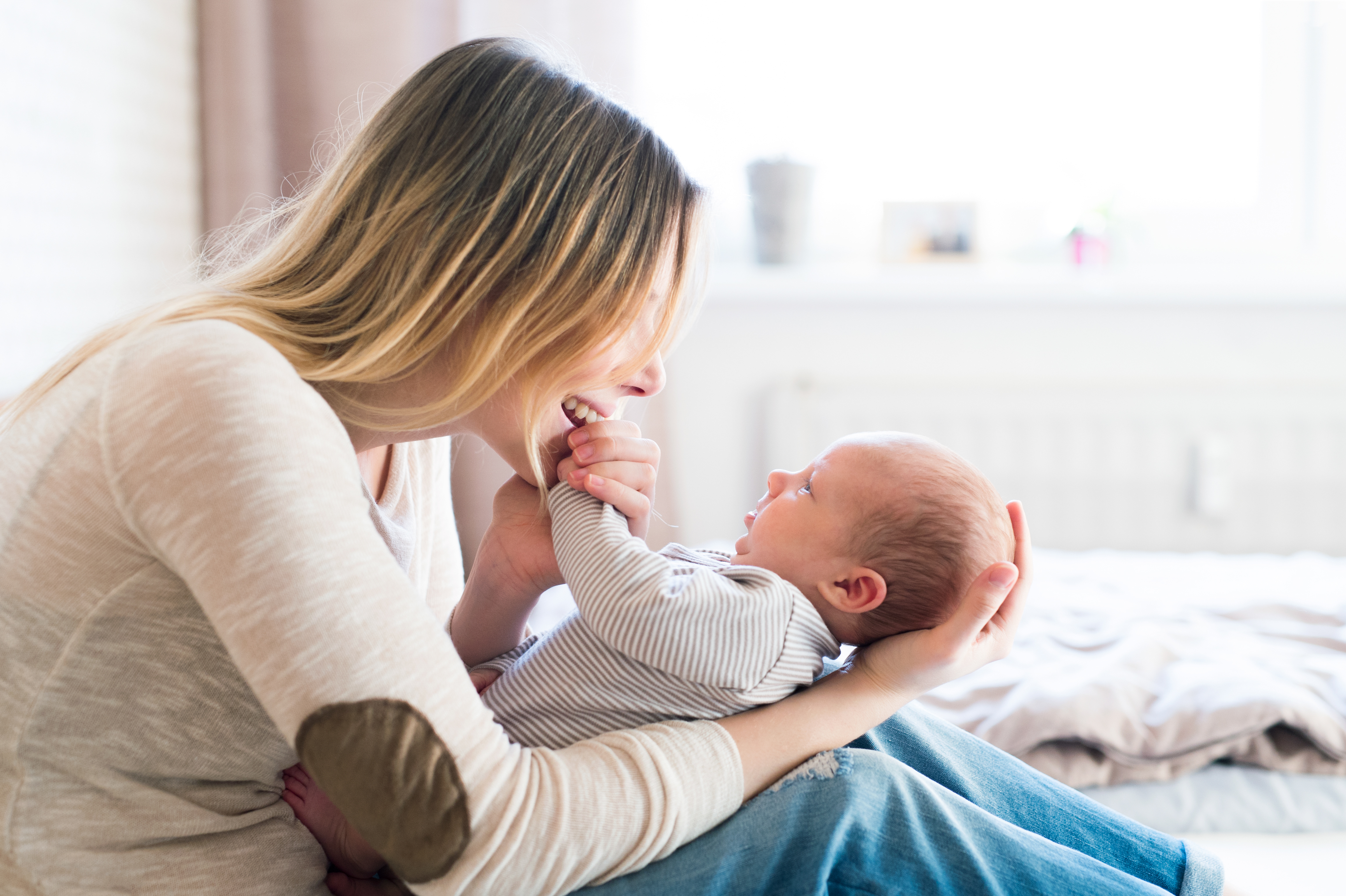 Baby Product Review. New parents can choose from a variety of products that can make every day with that bundle of joy just a little easier.


Levana Video Monitor
$99.99-$189; MyLevana.com
Offers innovative technology solutions in a variety of sizes and features to monitor all of your family needs. From fixed and PTZ cameras with vivid LCD screens to unique interactive features such as Soothing Talk To Baby intercom and customizable alerts, Levana will quickly become part of the family.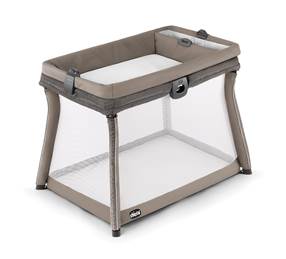 Chicco FastAsleep Playard
$179.99; Chiccousa.com
The FastAsleep is a full-size travel playard with snap-open setup, zip-and-wash fabrics, and a 2-in-1 changer/napper. The napper creates a cozy environment for newborns up to 15 pounds, and the extra-large changer and sleeping area accommodate growing children up to 30 pounds. Comes fully assembled and a simple snap-open motion positions the legs into place for super quick setup. A padded mattress secures onto the floor of the playard to create a comfortable space for naptime or playtime.
Lulla Doll
$69; LullaDoll.com
The Lulla doll is a sleep companion for preemies, babies and toddlers. It imitates closeness to a caregiver at rest with its soft feel of natural cotton and soothing sounds of real-life breathing and heartbeat. The Lulla Doll took three years to develop, with help and guidance from doctors, nurses, midwives, psychologists, engineers and numerous parents and baby testers.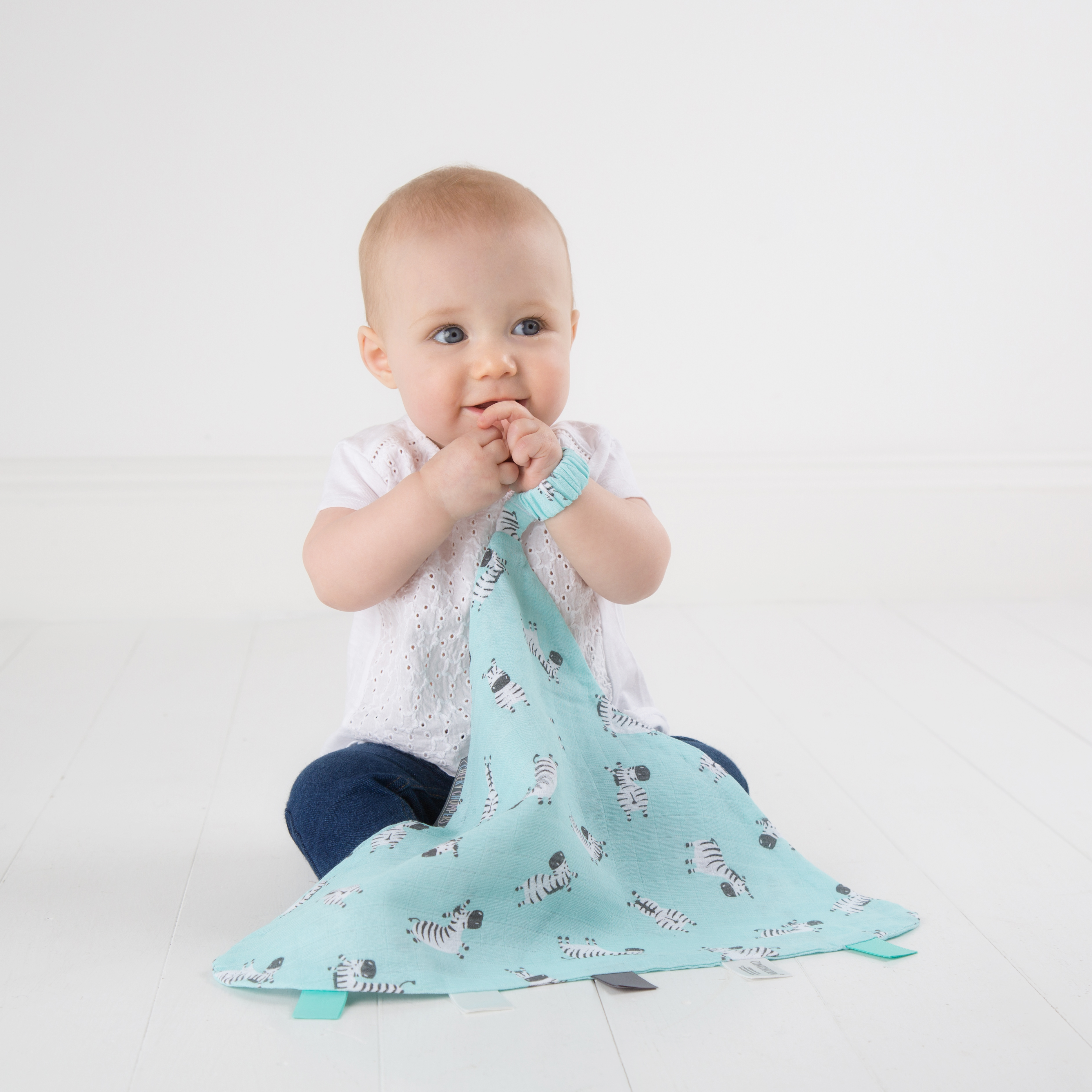 Cheeky Chompers Muslin Comforter
$19.99; CheekyChompersus.com
The organic Muslin will keep infants sand-free, cozy and cool in warm weather. The beautiful, soft Muslin Comforter is a stay-in-place muslin blanket with an added benefit of sensory tags. The innovative loop can be attached to the baby's wrist, stroller or car seat – no more lost blankies. Comes in four gorgeous prints.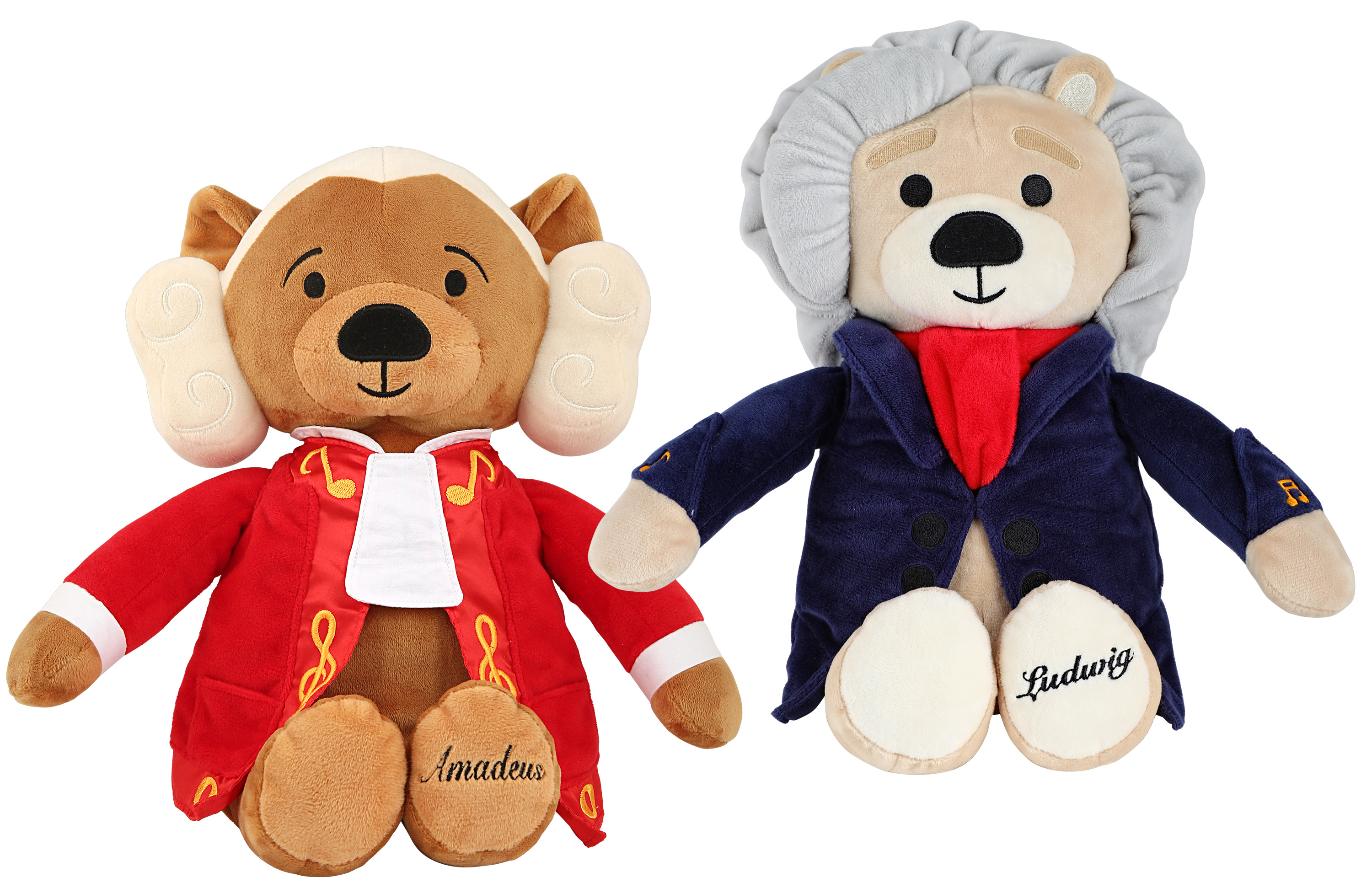 Amadeus-Virtuoso Bear
$49.99; Vosego.org
With his bright red coat embellished with musical notes, this plush pal entices all the senses to touch, see and hear. Turn him around and notice his black hair ribbon. Peek inside the bear's inner pocket for a short composer's biography. Listen and enjoy up to 40 minutes of Mozart's most loved compositions. The music tracks can be switched and the volume easily controlled. Ages Newborn+. Also available: Ludwig-Virtuoso Bear.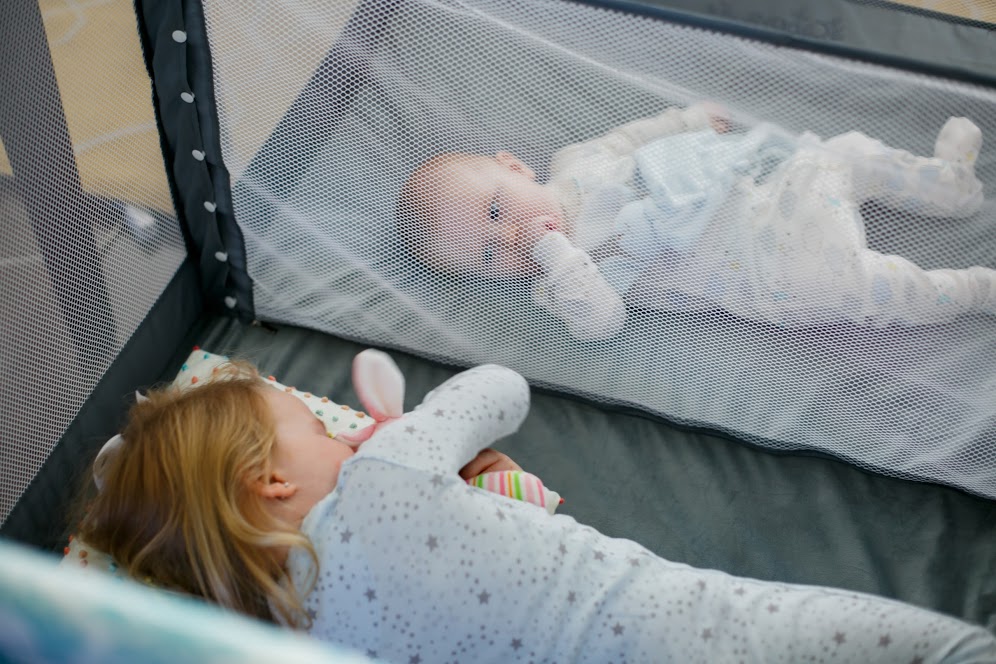 Romp & Roost: A Divided Nest For Play and Rest
$218; RompAndRoost.com
With the versatile divider, you can have one large play space for one or two little ones, a large sleep space for your little bird, or a divided sleep space for two tiny tots. Growing with your child, you can keep this perfect playpen for years to come. A great gift for the whole family, set it up for the ultimate play or rest wherever you are.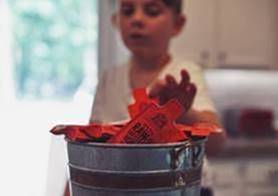 TempTraq 48 Hour Temperature Monitoring Patch
$19.99; Target.com
When kids come down with a fever, this wearable, Bluetooth patch monitors body temperature continuously for 48 hours and sends info to smartphones through a free app, letting kids get the rest they need to get better. Parents can see real-time temperature data from anywhere (without having to wake sick children)…whether dropping a child off at grandma's house for an overnight visit or checking in on a child staying home from school with the sitter. Plus, you can send info to your doctors and monitor multiple kids at once for those times the entire household gets sick.
Dynamic Gymini
$69.99; TinyLove.com
A uniquely versatile baby activity mat with adjustable moving arches that adapt to baby's age and stage, encouraging the development of fine and gross motor skills from day one.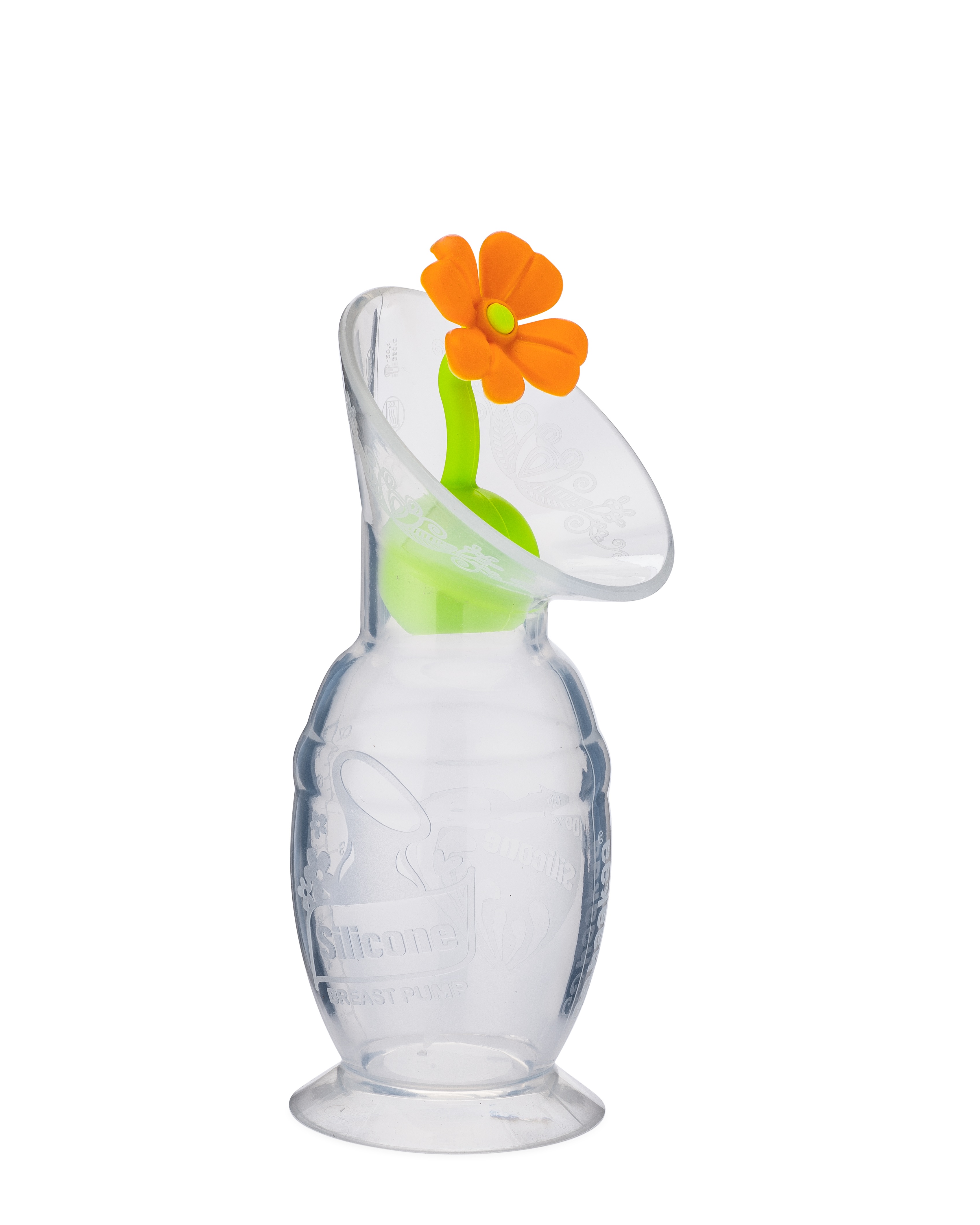 Haakaa Silicone Breast Pump and Silicone Flower Stopper Set
$20.99 (4 oz.) $27.99 (5 oz.); Target.com
Made from 100% food grade silicone and easy to use. Simply suction to your breast and let the pump do the work for you as it draws your milk using suction. Especially soft and comfortable. Cord free. Easy to clean it can be sterilized with any steam sterilizing system or boiling water and is dishwasher safe. The silicone flower stopper sits tight in the neck of your Haakaa breast pump and will stop any spills or accidents.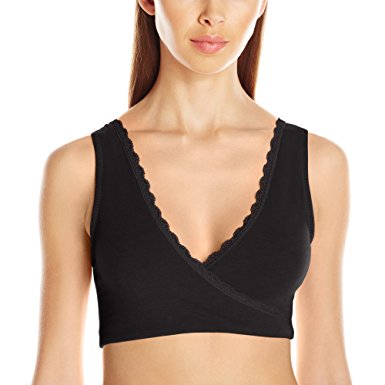 The Lamaze Maternity Women's Lace Soft Sleep and Nursing Bra
$28; Amazon.com
Offers soft comfort with a girly touch. Available in black, charcoal heather, white, heather gray and hot pink.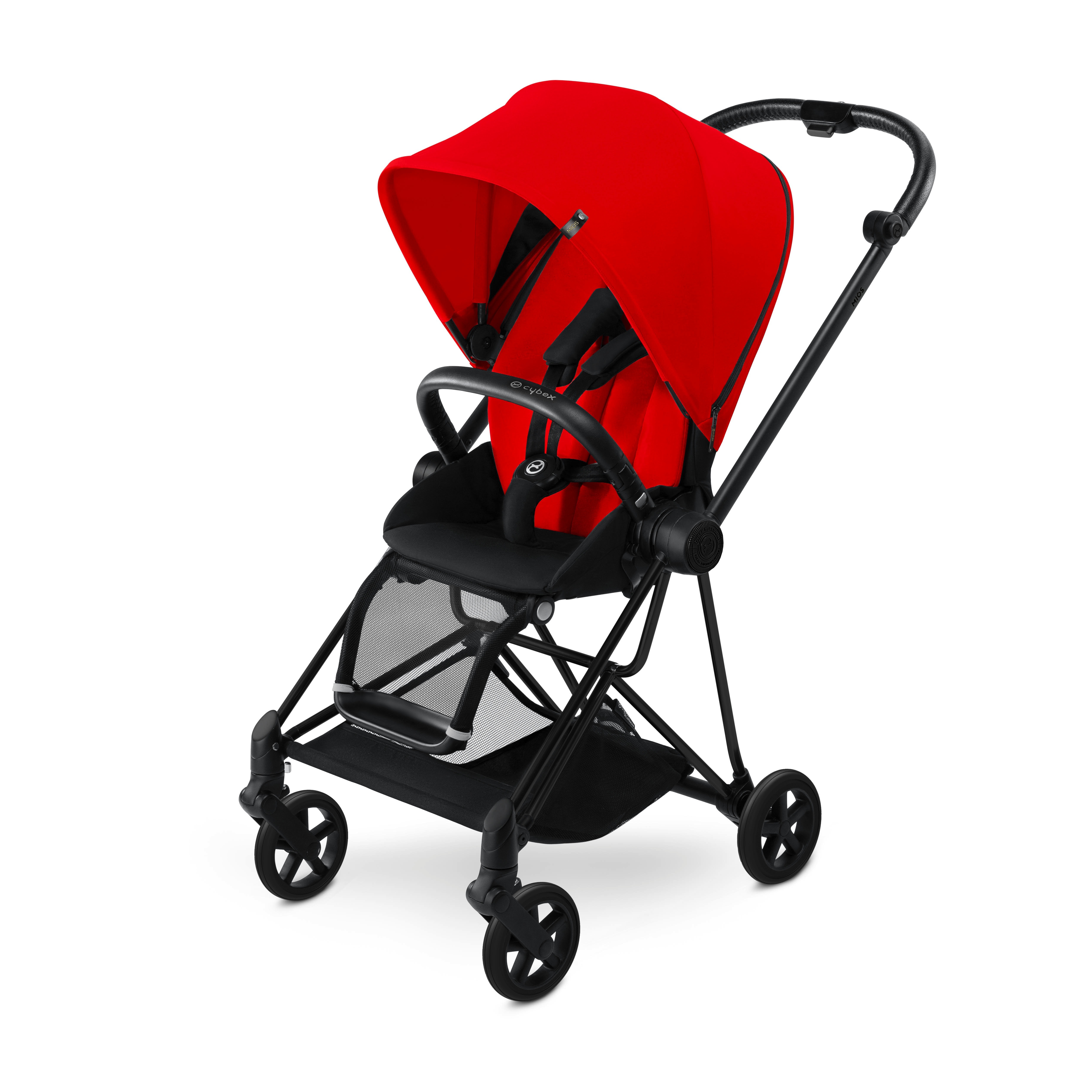 MIOS Compact Stroller
$649.95; Cybex-online.com
Weighing in at 19lbs, and measuring fewer than 20" across, the MIOS is the perfect stroller for city dwelling parents. The MIOS is compatible with most car seats, and features a reversible stroller seat. The star feature, however, is the removable seat pad, which reveals a high breathable mesh seat back. The mios is compatible with most infant car seats and carry cots.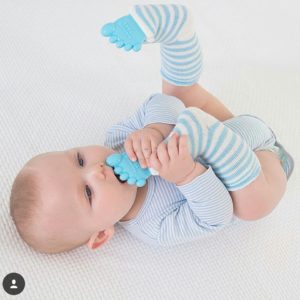 Teething Toes
$8.99; GoodBabyStuff.com
Teething Toes is a fun sock toy with bite-sized silicone toes. Easy for a baby to wear or hold, it reaches all incoming teeth helping relieve the teething process, without sacrificing your fingers. For babies entering the teething phase (3-18 months).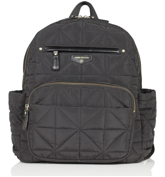 TWELVElittle Companion Backpack
$189; Shop.Nordstrom.com
Introducing TWELVElittle's new diamond quilt companion backpack, made with soft and lightweight water-resistant material. The spacious main compartment allows room for all baby essentials, and with multiple exterior and interior pockets, organization is simply effortless. Water-resistant smooth nylon and leather trim. Six exterior pockets including two insulated bottle pockets, and five interior pockets. Extremely light-weight and comfortable to carry - has padded backpack panel and ergonomically shaped straps. Includes a machine-washable changing pad and a "Dirty Little Secret" pocket, which is a hidden pocket to stash away dirty items such as soiled diapers or clothes. Available in black, pewter and leopard.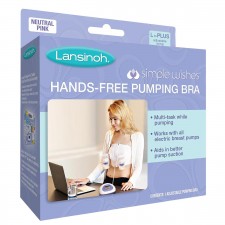 Lansinoh Simple Wishes Hands-Free Pumping Bra
$39.99; Lansinoh.com
Not only does this free up your hands during pumping sessions, it also helps create a better seal for your pump flanges, improving suction. Works with all electric breast pumps; available in XS to L, or L-Plus.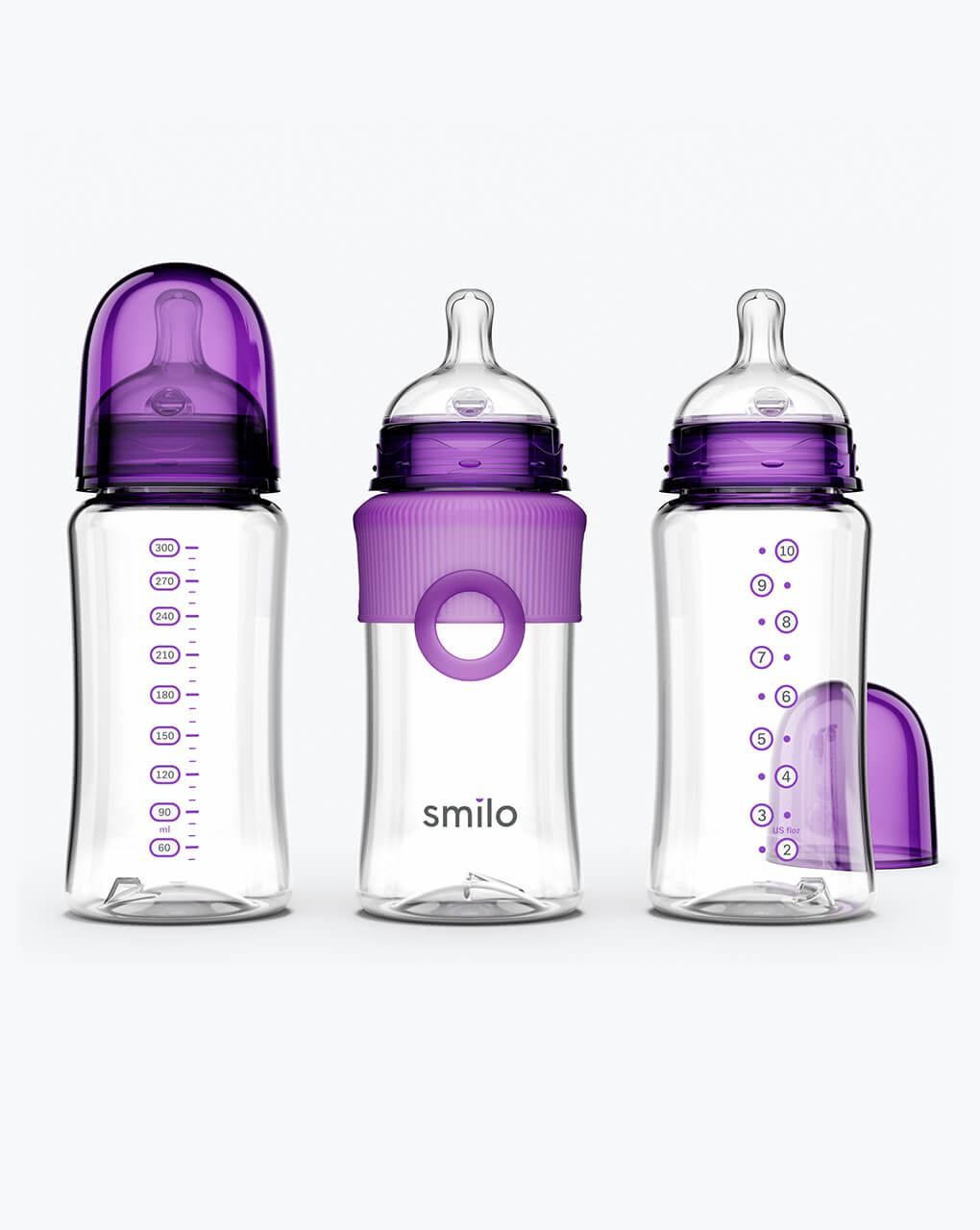 Large Bottle (with sleeve and stage 1 nipple) and Small Bottle
$24.99 for a three pack; SmiloBaby.com
Smilo's bottles are engineered to create a natural, uninterrupted flow that fends off colic, gas, ear infections, and other pint-sized problems.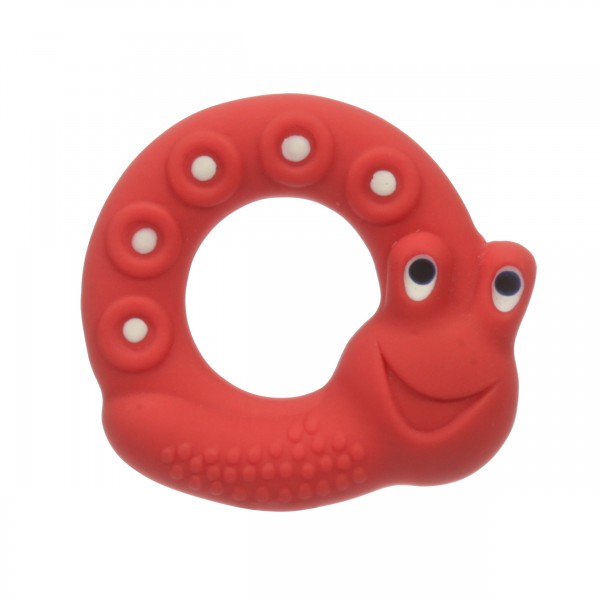 MAM Friends Teether Collection
$10.99; ShopMamBaby.com
The new teethers feature four cheerful characters with bright bodies and varying textures to help sharpen baby's visual sense and support sensory development in addition to easing teething symptoms. Suitable for use from 2 months, the soft and gentle teethers are light and easy to hold making them perfect for little hands.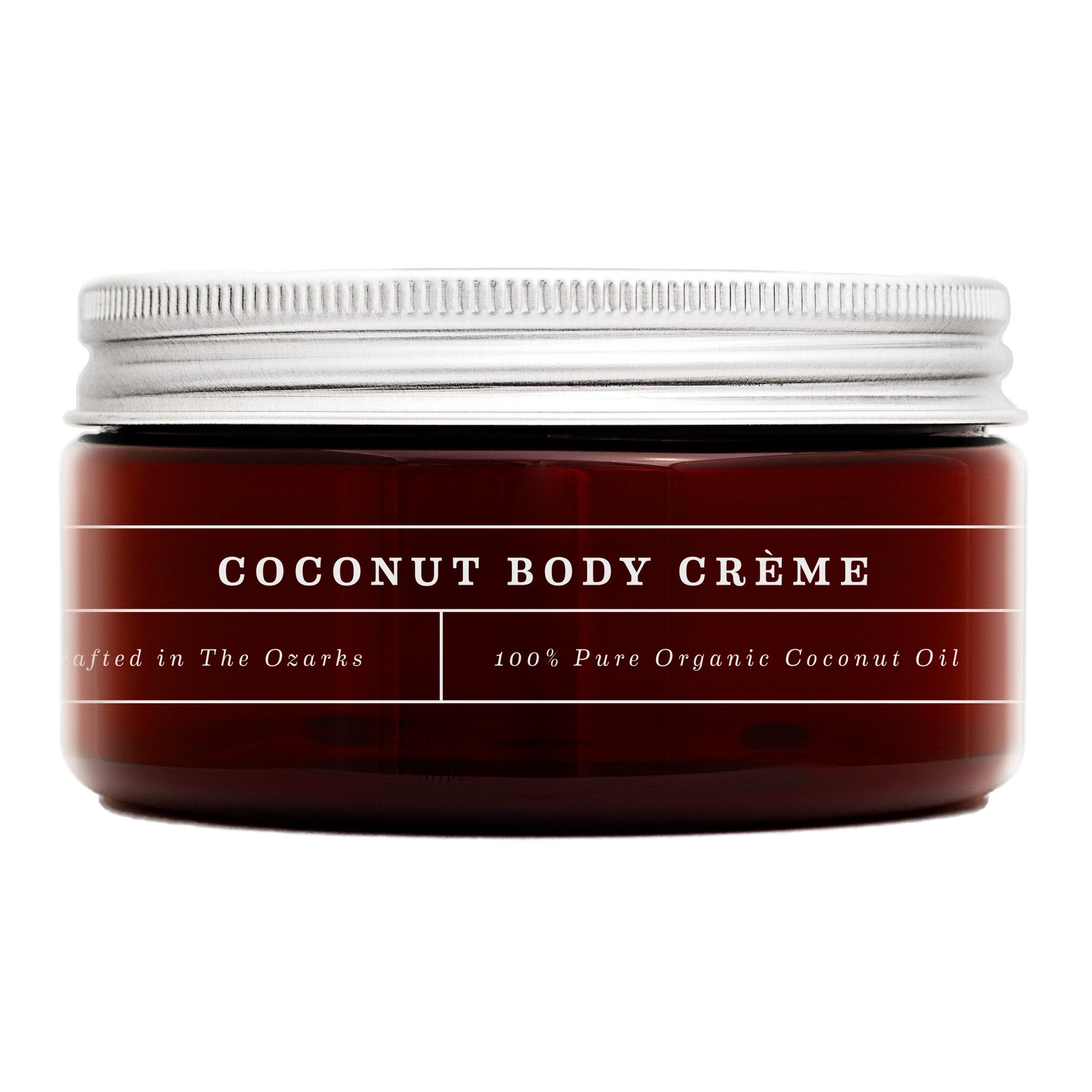 Coconut Body Creme
$15.99; Creekbaby.com
Every busy mom needs a go-to crème that does it all!. CreekBaby Coconut Body Crème is 100% Pure Organic Coconut Oil. It is simple, unscented, and safe to use on even the most sensitive skin. It is conveniently packaged for throwing in your diaper bag. Its many uses include: soothe diaper rash, nursing cream, face, lips, and hands moisturizer, cuts, scrapes and bites, sun burns.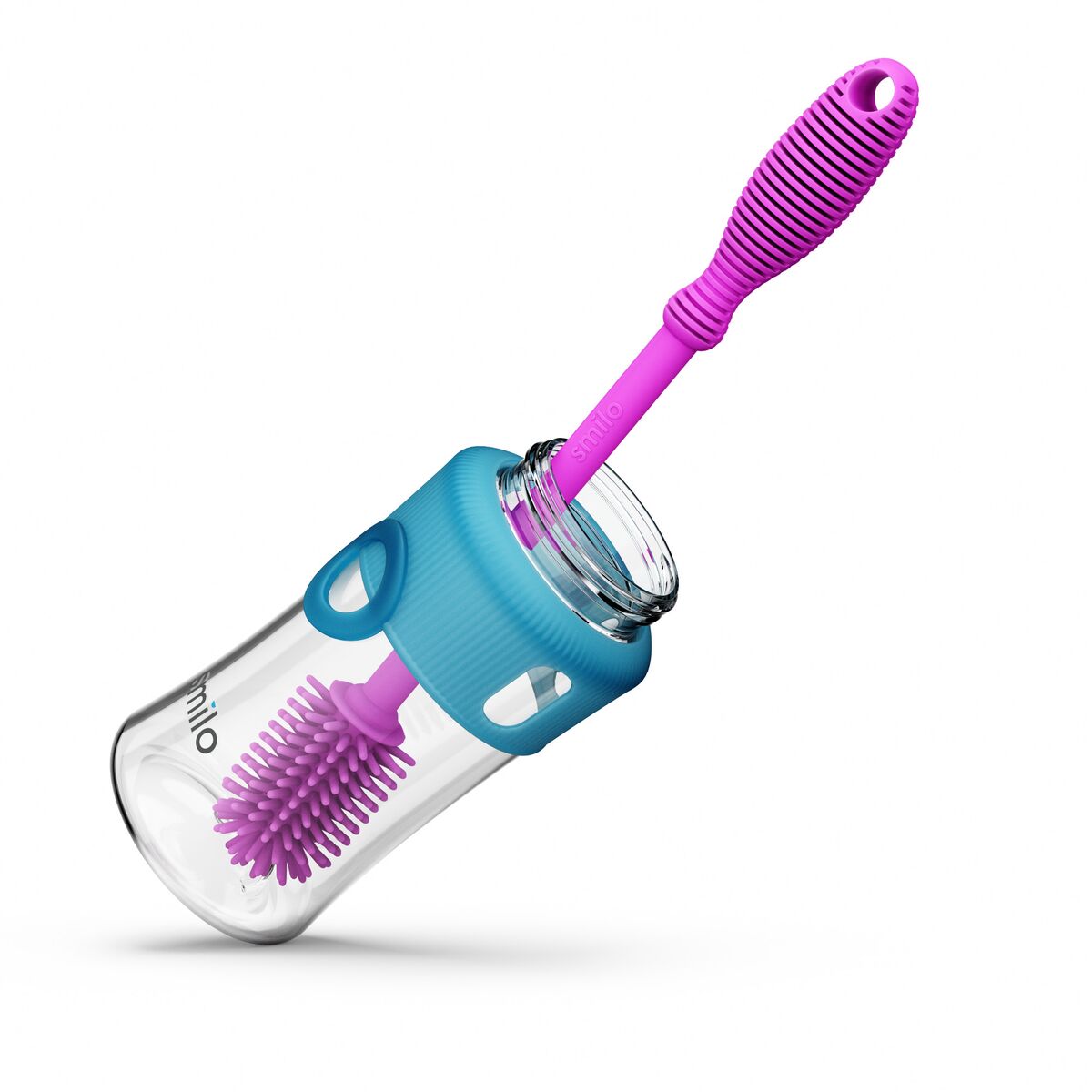 Bottle Brush
$8.99; SmiloBaby.com
Smilo's silicone bottle brush keeps your bottles squeaky clean. The soft and pliable silicone bristles clean without scratching your bottles. It's durable and easy to clean, right in the dishwasher.

nanobébé's Breastmilk Bottle
$10.99; NanoBebe.com
The bottle cools quickly, reducing bacterial growth and warms quickly at safe temperatures, so you can safely and promptly feed your hungry baby without exposing breastmilk to nutrient-damaging temperatures. The included breast-pump adaptor means you can express breastmilk directly into the bottle, and then store it in the freezer or fridge. The bottles are stackable which helps track pumping order and saves storage space. Finally, nanobébé's innovative breast-like shape allows your baby to hold it on their own and self-feed from a much younger age.
Updated: June 2018